Theme blog: A fondness for maps …
It started at a very early age. The Wandelgek was mesmerized by trying to catch the physical world around us or in our imagination in to a model. In other words: cartography.
It started at a very young age when The Wandelgek asked his parents for a Bosatlas at his birthday. Not because he was obliged to do so by school, but out of pure fascination. This Bosatlas (the 48th edition, to be exact) became one of the most consulted books in his young life. Many evenings he was thinking out routes on the major natural and political maps towards Africa or Tibet; the routes of the Polo's from Venice to Xian or simply trying to locate Santa in Lapland …
Memorizing maps

At the end of primary school and early high school he became passionate about geography. This also included the memorizing of as many placenames, mountains, lakes, seas and rivers on the maps from the Bosatlas as possible. And later he got interested in history as well and learned about battles, tribal migrations and cultural or religious influencing currents on the maps in historical atlasses.
School Study: The South Pacific
After reading a Donald Duck story about The Pacific, the area became more and more interesting for the Wandelgek. When a subject for school geography study had to be chosen, the South Pacific was his choice. He learned about atolls, mid ocean ridges, plate tectonics, volcanism and the formation of islands, but also of the migration of peoples from Asia and South America to the islands and of the anthropology and culture of the islands.
However, one of the main tasks was to memorize the innumerable islands and island states names and locations.
Hopeless?
That's what The Wandelgek thought and he got quite desperate when he plowed through the atlas, until he thought of a brilliant alternative idea. He would draw a carbon copy of the map of the Pacific Ocean and of each tiny, individual island. Nothing works better to learn islands by heart. Believe me!
Details:
The imaginary map
When The Wandelgek was 18 years old, he got seriously ill with high fever and a prolonged stay in bed was needed. When the disease subsided somewhat, he quickly got bored and asked his brother to borrow the huge book: The Lord of the Rings by Tolkien, from the local library. That book he devoured and it is still one of his favorite books. This was exacerbated by the presence of maps of the countries where the main characters passed through. Fabricated maps yes, but the great writing style of Tolkien made these all to realistic.
The Wandelgek started copying maps and drawing travel routes of fictionary characters on to these maps.
More maps from fantasy or classic children's books (think of Narnia, Gullivers Travels, Wind in the Willows and Winnie the Pooh) followed and the dreaming about imaginary countries on these maps turned out just as stunning as dreaming about real countries on a map of the real world.
In The Netherlands the cartoon character of Oliver B. Bommel and his side kick Tom Cat are very famous. These books sell well. About the invented world by Marten Toonder, a travel guide was written with hikes, boat rides and tourist excursions and again it was accompanied by a map 🙂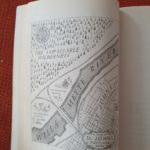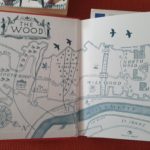 Below are C.S.Lewis's Narnia Chronicles of which several books are accompanied by beautiful maps, like this one from "The voyage of the Dawn Treader"…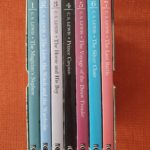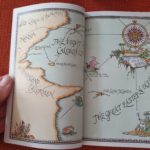 How imaginary are the maps above? That is a question which I wondered about. Yes some obviously are 100% imagined, but lots of maps are more or less hybrid. Some less like e.g. The Mary Poppins map which is located in London, but apart from Saint Paul's Cathedral, it is not clear where any of the other areas are located. Some a bit less imagined then we at 1st sight would think, like the Lord of the Rings map, of which we know that it is actually North-west Europe, but very, very long ago. Some are almost not imagined at all, like the map that accompanies Watership Down. This is an actual topographic map of a down in New Hampshire. What is imagined, are the dotted lines on top, representing the routes that the rabbits took…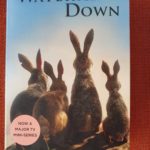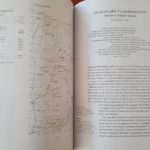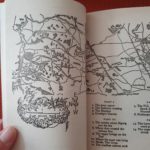 Imaginary Atlasses
Then followed invented atlasses, first from literature (Lord of the Rings), but later inspired by philosophical or emotional life. Wonderous to be able to travel through the city of Stress towards the Mountains of Work 😉 Or simply to stay on the Island of Haute Cuisine… 🙂
Another (maybe not an atlas but certainly a compilation of maps) Tolkien related map book was Barbara Strachey's: Journeys of Frodo, which mapped the wanderings of the hobbit and his companions as they proceed on their quest to destroy the Ring…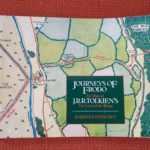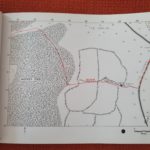 Not all imaginary atlasses (same as with solitary maps) are born out of the wish to invent new lands though. Some are born because people just didn't or nowadays don't know what to expect when visiting unknown and hithertho unmapped territory. Think about the dark heart land of Africa. In the colonial era, the coasts of Africa were most interesting for colonization, but the heart land remained unknown for a long time, until explorers like Stanley and Livingstone started to explore and map those.
The atlas below contains maps of lands that were unknown to people when they were created and these maps were full of error and wrong presumptions, often based on hear say and legend.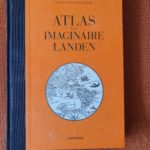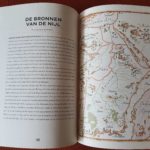 The map shown above is that of the source of the Nile, before that source was actually found and mapped accordingly. It is a fantasized map of what people assumed the area was like.
Reading accompanied by maps
Two of the most important books I ever read which also influenced my latter travelling life, were accompanied by maps. The first and foremost was Tin Tin in Tibet. A european comic book by Herge, which I still reckon is the best comic book ever written. It was the reason why I visited Tibet and Nepal in 1999, which was my first adventure outside Europe. In the footsteps of a young adventurous reporter…
The second book was Mark Twains masterpiece The adventures of Huckleberry Finn… It follows Huck and Jim (an escaped slave) on their boat trip up the Mississippi, towards freedom in the north… Why this is a masterpiece?  Well, did you know that all characters in the book speak in local dialects? The book not only maps the cultural and natural differences that are met when travelling upstream of the Mississippi river, but also the linguistic development in this part of the US…
Twain also wrote the travel related quote which I most like and which became my motto:
" Travel is fatal to prejudice, bigotry, and narrow-mindedness, and many of our people need it sorely on these accounts. Broad, wholesome, charitable views of men and things cannot be acquired by vegetating in one little corner of the earth all one's lifetime."
– Innocents Abroad
Books that always beckon to have maps in them are of course roadtrips. Like e.g.: Jack Kerouac's brilliant book: On the road. The copy of my book does not include a map though and I always felt that I really missed having that. Luckily a movie was made of the book and with the dvd came a brilliant movie poster and a map on the flip side which was based on a hand drawn map by Kerouac…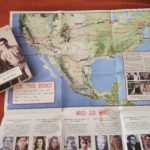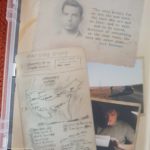 Another road trip book that simply beckons to have a map included but didn't, was Alexander Supertramp's  (alias of Chris McCandles who wrote the diary where John Krakauer based this book upon): Into the Wild. Again the dvd box of Sean Penn's brilliant movie filled this hiatus…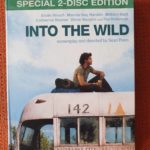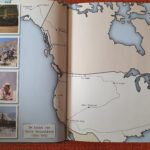 Books about books that use maps
Yet another category of books that use maps are those that describe and compile books that used maps to accompany the story. E.g.: the map of Treasure Island used in Robert L. Stevensons book. This book about a boy who in the company of the pirats led by Long John Silver, is taken on a treasure hunt, simply begs for a map to be included. A treasure map of course and Stevenson obliged…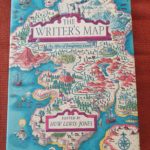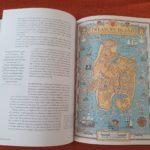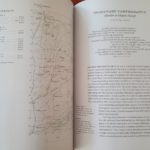 This book broadens the insights into why maps are used and how they are used.
Apart from real maps on paper or within a computer, there is also the process that comes before creating a story or a map and this process of thinking and rethinking proceeds when writing started. Lots of authors/writers and even illustrators admit that they create maps in their head, as a method to create order…
Magazins and maps: National Geographic
Reading is of course not exclusively in book. There are great magazins that use maps to illustrate and clarify the message they want to communicate to you. One of the oldest and very best is National Geographic. I've read it for many years now and it has always known of the importance of maps to clarify the texts, sometimes to show how battles were fought and decided, sometimes to show how tribes moved accross continents and also more recently to show us the consequences of us heating up our planets atmosphere. Beneath is a brilliant series of six National Geographic thematic magazines about the history of the Roman Empire…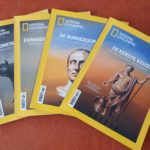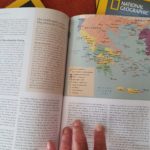 In its long years of existence, National Geographic often provided beautiful fold out poster maps that came with the Magazin.
Designing invented maps
My obsession with maps became even worse when I had started reading comic books and phantasy books. I wanted to created my own phantasy comic and yes, that should contain a map…
Historic maps
Finally I discovered how much fun it is to inspect old historical maps and compare them with new up-to-date maps of the same area.
E.g: the area surrounding my home town of Deventer. If you'd take a map of 1900, you'd recognize a lot of placenames, but still the area is far from being urbanized. Nowadays there are cityquarters which were small agricultural villages back then…
Another really practical book for comparing maps is this topgraphical atlas that actually combines 2 atlasses. One is from 1868 the other from 2001 and both show the Netherlands using a comparable map numbering system. You can just pick map 10 in both altlasses, and start comparing…
The map shown below sh9ws the Zuidrrzee in 1868 and the Ijsselmeer in 2001. The dutch conquered land from the sea and turned it into a large lake…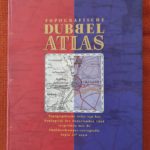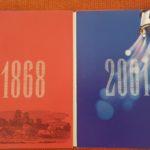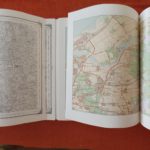 Yet another way to use historic maps and compare them with modern maps is of course when walking, biking or driving through the land. In 1900, a dutch student named Jacob van Lennep started on a 1 year walk through The Netherlands, accompanied by his best friend and a fellow student. Van Lennep kept a diary/journal of his walk and thus we get a very good picture of how the Netherlands were in those days. E.g. he writes about visiting towns in the east of the Netherlands and the need to be within the cities' gates before dark…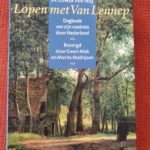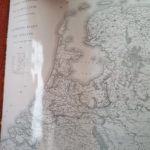 When I travelled through England I stumbled upon some really cool old road maps. They were some of the oldest maps ever of England and maybe even of the world as is claimed in the accompanying text. They didn't specifically map an area but more like a route through the country from A to B; to be more specific: These are from London to Aberysthwyth.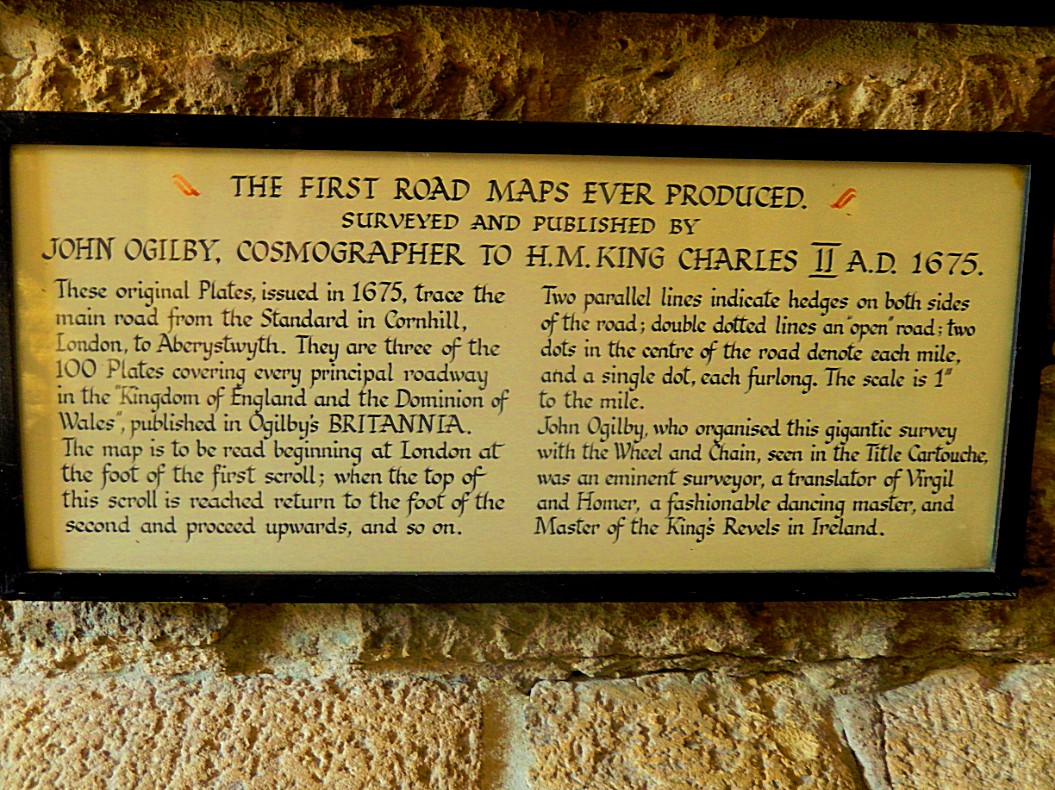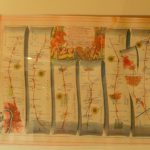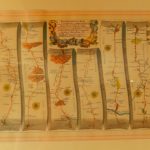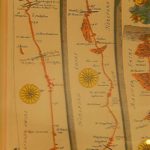 But the more you go back in time, the bigger the differences get…
Don't laugh! The world outside Europe was almost completely unknown territory. Much of the knowledge of what was achieved by the Egyptian, Greek and Roman conquerors in discovering the world was lost after the fire at Alexandrias legendary library, the fall of Alexanders empire and the fall of the Roman empire…
Another aspect of looking at maps is that even on modern maps it is still possible to see loads of historic names or at least names derived or deducted from historic names and they often show the influence of language and thus of the people that spoke that language, on the areas that they discovered, explored, conquered, colonized or where they send missionaries. E.g.: In the center of East Africa are boulder stone rocks often used by lions or cheetas to spy on prey like gazelles or zebra. These boulders have a name: Kopjes. This is a name that every dutchman would recognize as it is also used for small stones that cover a road. We call them Kinderkopjes (child heads). Kasseien is a synonym.
Additional reading:
But how did that word get there and why is it still in use. Maps and historic accounts give answer to that riddle as does my newest blog about Greenland: Dutch 17th & 18th century whale hunters leaving geographic names on Greenlandic maps explained & a rough boat ride …
Another blog of mine is about the importance and abbundant use of the word or part of a word: Long (meaning Dragon in English) in Vietnam: Vietnamese Dragon Legend
Maps and travel
Then The Wandelgek started traveling himself on the road less travelled and wandering of into unfamiliar areas, the map mania really took off to new hights. For example: a large map of Sweden was no longer sufficient. Topographic detail maps were purchased to support wonderful walks through Lapland. You could see each building and each muddy dirt road was drawn. Only animal trails weren't.
Then came the age of the cell phone, the smartphone and Google Maps…

Well you can do it all with that, but where's the romance of the old map and compass reading?

I'm still an old fool I guess who likes to unfold a map when it's rainy and stormy 🙂 So I'm still buying my Lonely Planets or other paper travel guidebooks because of the maps…
The Wandelgek
Share this blog on:or even better Follow Wandelgek on: