3d. South Africa – Cape Town: The Cape peninsula – Cape Point (Table Mountain National Park) – 2015
The Wandelgek drove from Cape of Good Hope to the much rougher and rockier Cape Point to the southeast.

While climbing Cape Point he saw these beautiful, shiny black birds with red makings at the wing edges.
The red-winged starling (Onychognathus morio) is a bird of the starling family Sturnidae native to eastern Africa from Ethiopia to the Cape in South Africa. It is known in Afrikaans as the rooivlerkspreeu.
From Cape Point the view was more breathtaking than from Cape of Good Hope. You could see far away to the most southern parts of Africa at the other side of False Bay and you could see the sun glimmer on the water of False Bay. To the south there was only sea.
At Cape Point The Wandelgek was at the southern most part of Africa that he would reach on this Southern Africa Adventure. This felt like the real starting point of the journey to find Dr. Livingstone again.
Read more at: The Wandelgek on an Southern African Adventure.
From Cape Point the journey went north along the coast of False Bay towards Simon's Town. But driving along False Bay we suddenly saw group of whales swimming towards the south. We first saw the water spraying like fountains from their air holes and then their giant bodies cleaving the surface and even a big tail shone bright white in the reflecting sunlight before splashing the water… Magic creatures they are. I did see a whale before at Zanzibar Island but didn't have any photos left to make.
Although the whales were far away, it was possible to make some reasonable photos and to magnify some detail, like the whales tail.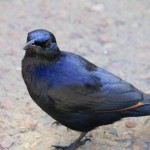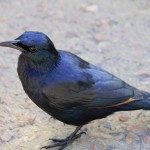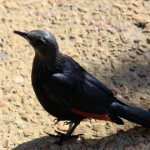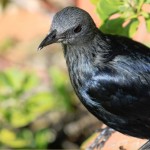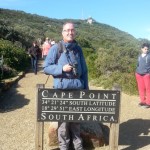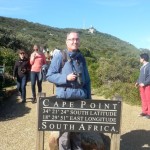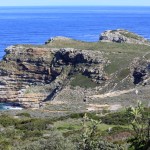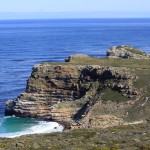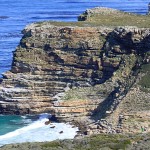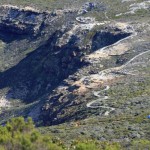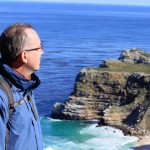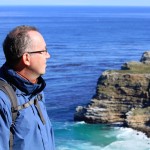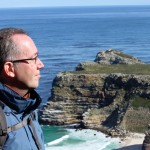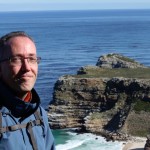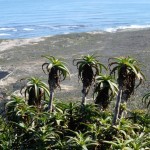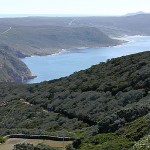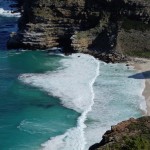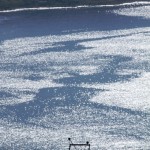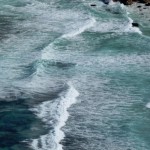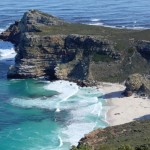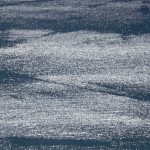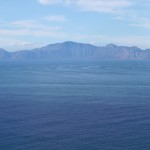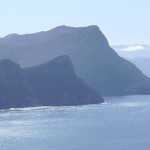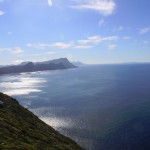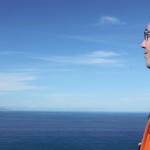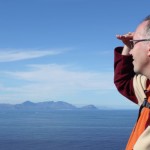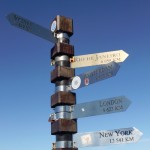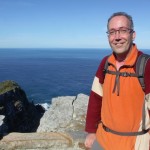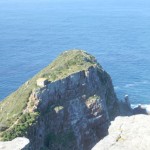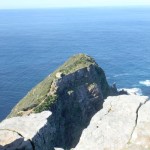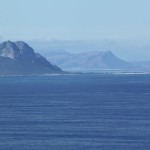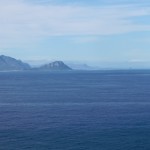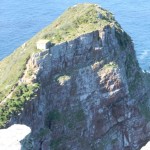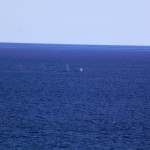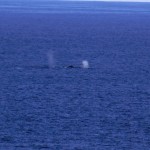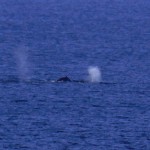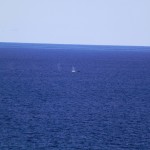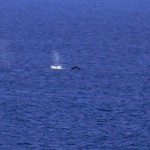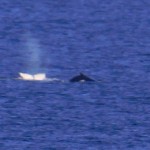 Cape Point
Cape Point is a promontory at the southeast corner of the Cape Peninsula, which is a mountainous and scenic landform that runs north-south for about thirty kilometres at the extreme southwestern tip of the African continent in the Republic of South Africa. Table Mountain and the city of Cape Town are close to the northern extremity of the same peninsula. The cape is located at 34°21′26″S 18°29′51″ECoordinates: 34°21′26″S 18°29′51″E, about 2.3 kilometres (1.4 mi) east and a little north of the Cape of Good Hope on the southwest corner. Although these two rocky and beautiful capes are very well known, neither cape is actually the southernmost point in Africa; that is Cape Agulhas, approximately 150 kilometres (93 mi) to the east-southeast.
Then the trip went further north and the van drove to Boulders Beach in False Bay.
Share this blog on:or even better Follow Wandelgek on: