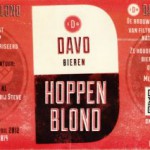 Return to: Overview of Beer Bottle Labels
The name "Davo" on the label, where does that originate from?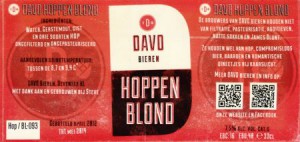 Davo Hoppenblond (7,5%), Davo Triple and Davo Surf Ale are three real ales from Deventer. If we look at the history of Deventer we should start with it's story of origin.
Name
The name Deventer is etymologically attributed to the 8th century or earlier resulting composition of two Old Saxon forms. The name would have arisen from * deve-treo, which meant something like "a watercourse located trees." In addition, sometimes narrated that Deventer its name from the town of Daventry in England, where the Christian missionary Lebuïnus (Liafwin) would have come from, or to him accompanying persons fellow monk named Davo; However, the latter seems impossible.
The following is a quote from Van Sancte Lebuijnus, a Middle Dutch adaptation of the complete Lebuïnus story.
Het is te merken dat Deventer genoemt is nae enen
mogenden man geheiten Davo die Sancte Lebuijnus
grote vrient was in sinen leven (translation: It is noticable that Deventer was named after a
wealthy man named Davo who was a close friend of Sancte Lebuijnus
 during his life)
Despite the fact that this is proven not not being correct, several ancient settlement names are still explained in this fashion using etymology (see the story behind the beer bottle label of De Koninck and De Koninck Cuvee). However, it is mentioned in Van Sancte Lebuijnus and also in the Vita Antiqua that Davo was a friend of Lebuïnus.
Despite the erroneous association with the name of Deventer this story has been circulating persistently and it does explain why the name Davo is connected to Deventer and why the name appears frequently in names of companies, besides of course the fact that Lebuïnus was important for the history of Deventer.
Davo Brouwerij

The brothers B. and H. W. Cost Budde founded the Davo brewery in 1867. They built the factory and a villa on the Hill at the Boxbergerweg. Architect was Mr. Harte. The brewery produced strong beer in glass bottles: Pilsner and Munich beers. The company had a branch in Amsterdam.
In 1890, the steam brewery expanded. L. Kirchmann was owner then. When around 1900 the production of beer was concentrating in a limited number of regions and to a limited number of factories, the brewery in Deventer was closed down (1904).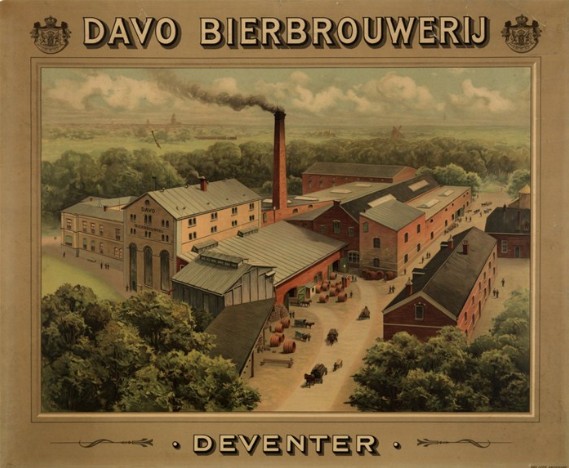 The brewery building was temporarily closed in 1902. The meat factory Anton Hunink settled in the existing factory building in 1909. Later, after it was shut down again, the property was acquired by Nuy, a sort of "furniture" giant. The property has gone up in flames somewhere after that.

Deventer's own beer: Davo Hoppenblond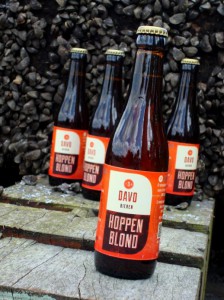 In Brewery Rodenburg in Rha the new Deventer beer is brewed: the Davo Hoppenblond. A "heavy hopped blonde" beer according to brewers Arnoud Pijpker, Frits Lutgerink and Marijn Kroon in De Stentor (local newspaper). According to the makers Davo Hoppenblond is the first beer in more than a century, which is brewed by Deventer brewers. Brewery Rodenburg obviously is not situated in Deventer, so that's the next icing on the cake.
The last brewery in Deventer was wrecked in 1907, according to Arnoud Pijpker. The recipe for Davo Hoppenblond is not related to beers brewed in the past. The beer contains 7.5 percent alcohol and is not pasteurized. Selfmade beer was the first dream of the three, the next step is a private brewery in Deventer. If you order the Hoppenblond, the beer is being delivered at your home by the Davo Beer Tandem. Only in Deventer I suppose ;-).
[Source: De Stentor]
The DAVO Brewery
Friday the 8th of April 2016! What a date!!! Deventer got a new brewery in the city center. The Davo Brewery. Situated in a beautifully renovated old factory, boasting two outside terraces, a parking space, a large bar where Davo's own beers are available (and the range is growing) and some great beers from others brewers. A small but practical kitchen and a Mexican/American menu to accompany the beers.
Davo Tripel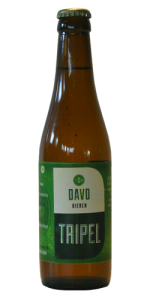 The DAVO triple. A nice round triple with 8.5% alcohol. The soft bitter taste makes this triple well drinkable. Very drinkable …
Perhaps too drinkable. Wait … do not open yet … Turn away! And run … RUN I TELL YOU !!!!!
DAVO Surf Ale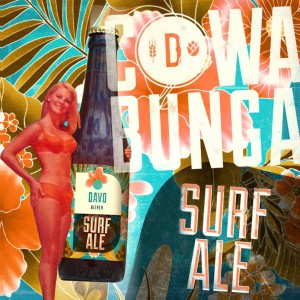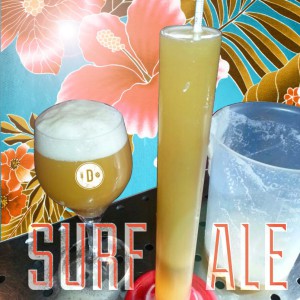 A fresh summer beer with a full herbal taste (6,4%).
Davo Whip Lash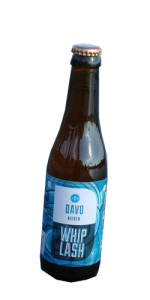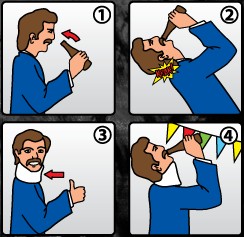 Midst between a German style weizen beer and a Belgian style witbier. Very refreshing on a hot afternoon (4,6%). Shake it before you drink it 😉
Redneck
An Irish red style beer. My personal favorite. It's low on alcohol but full on taste and easy drinkable. Not hoppy but malty (5,5%).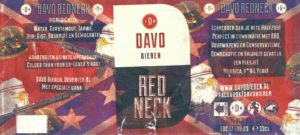 At the bar they serve yet another few Davo beers:
Veto IPA
Very hoppy Indian Pale Ale style beer (7,5%).
Caferacer
Low on alcohol and malty taste. Easy drinkable (5,8%).
Dark
Porter like beer, very tastefull, sweet/bitter with hints of liquorice and even dark chocolate (7,5%). (Another one of my favorites)
(Imperial) Redneck
A stroger variant of the earlier mentioned Redneck. Still an Irish red like beer but stronger in alcohol and probably hop as well. Does taste malty, because the hop doesn't take over (7%). (My new favorite Davo beer)
[Source: www.davobieren.nl]
And there's a Facebook page: Facebook
Return to: Overview of Beer Bottle Labels