1. VicFalls: Diner, nocturnal encounter and accomodation
After a rather long border crossing between Botswana and Zimbabwe, where The Wandelgek bought himself a ZIMZAM Visa (for entering Zimbabwe AND Zambia), which is only available at the border (not via visa buros or an embasy), he entered Zimbabwe. Then he drove on towards the little village of VicFalls which is situated right next to the famous Victoria Falls, the biggest waterfall on earth. It's not the highest waterfall on earth and it's not the widest area of waterfalls, but it does boast the widest continuous watercurtain on earth (1.7 kilometers). E.g. Iguazu is over 2 kilometers wide but it's not a continuous curtain but a collection of lots of smaller separated falls.
First The Wandelgek checked into a wonderful luxurious hotel which had a very good restaurant too.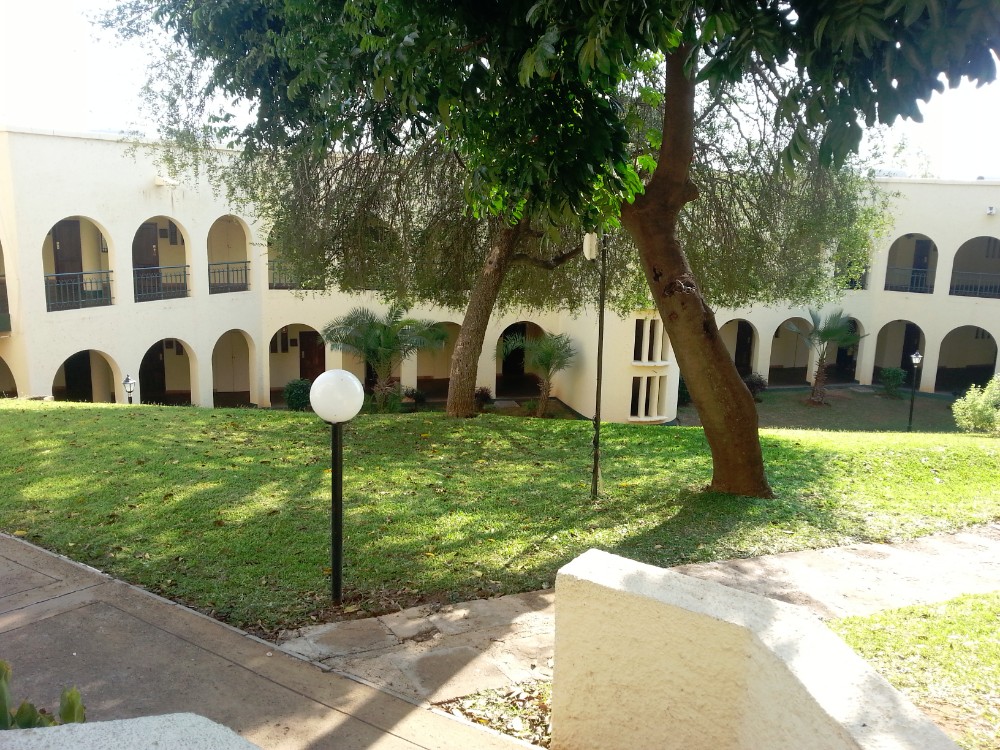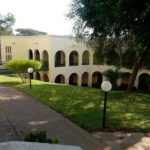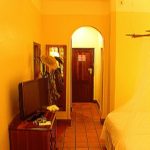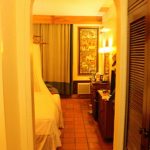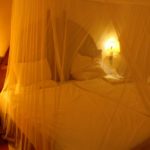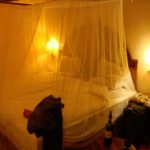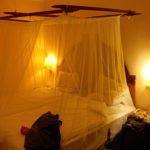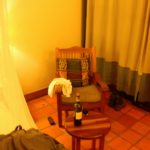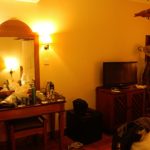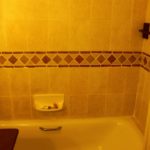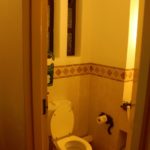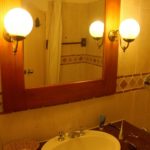 After a quick shower, The Wandelgek stepped in to the truck and drove to a nearby African restaurant which had lots of life African music and lots of game on the menu.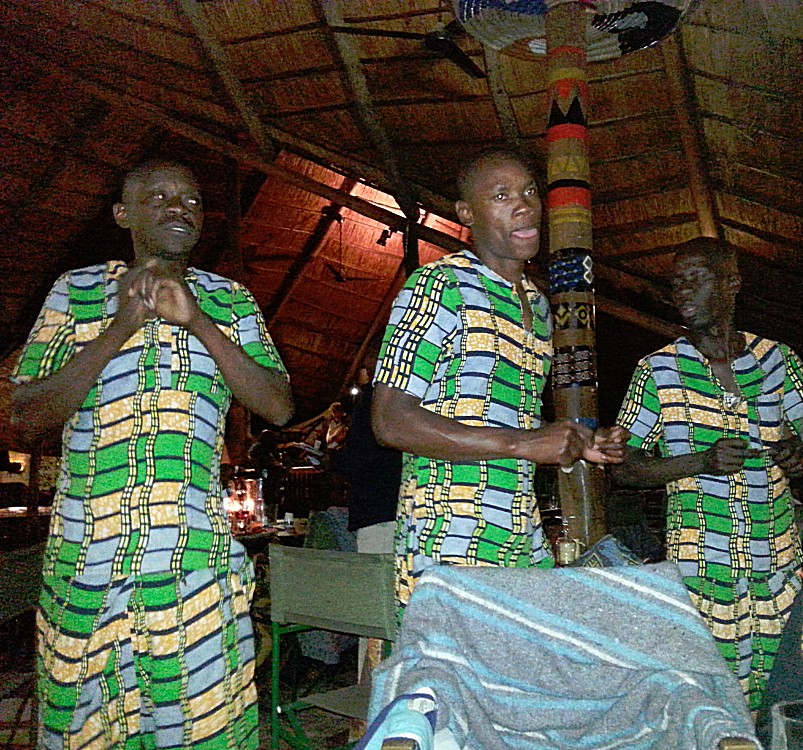 After a very good dinner The Wandelgek entered the truck again and the driver (Walt) decided to make a short nocturnal tour through the village. First we drove to a place just outside the gate of the protected area that contained the Falls and then the truck stood still and the motor was stopped. It was dark and there were lots of stars in the sky and there was this thundering noise, a deep rumble or even better the sound you hear when there's continuous static noise on the television, like this:
When David Livingstone had been crossing the African continent in search for the source of the Nile, he got completely lost and had strayed south and one day or night, he heard a continuous noise (not as loud as the above clip because he was further away from the falls) and he couldn't explain this sound so he ventured towards it and ultimately discovered Victoria Falls. He decided to stay here and it was years later when Stanley found Livingstone here at the Falls.
Then Walt decided it was time to drive on and then suddenly we saw a female Elephant and her young. Actually there were lots of animals that wandered into the village of VicFalls at night. It was not safe to walk around at that time.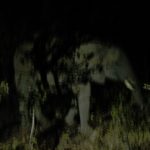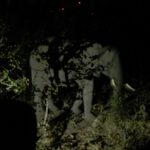 Then we returned to the hotel and I went to my room where I opened a bottle of red Kaapwijn (Cape wine) which I had bought earlier on this journey in South Africa. It was a delicious wine.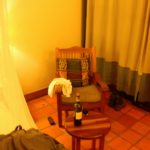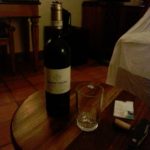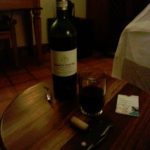 The next day I first planned to cross the border to Zambia on foot in the morning to visit the Zambian side of Victoria Falls and return in the afternoon to visit the Zimbawan side of the falls…
Share this blog on:or even better Follow Wandelgek on: