London: Walking over the Thames, a bit of Belle & Sebastian and a chance meeting with Paddington Bear…
When The Wandelgek returned to London from his walk in Ashdown Forest, he arrived at Sharing Cross Station and he decided to follow up on a tip from Maaike from @travellousworld / http://www.travellousworld.com to roam along the Thames river for a while.
And so I decided to do just that. From the train, crossing the Thames I had seen this footbridges along two sides of the railway bridge and I thought immediately about the openings scene of Harry Potter and the half blood price, where Deadeaters destroyed a footbridge over the Thames. For a while I thought it might have been this bridge, but when I later checked that scene on youtube, I found that there was another footbridge near St. Paul's.
However, when I left the train I still thought that I was on track for finding another Harry Potter site in London, so I walked towards the Thames and trying to avoid the roads with lots of traffic, I stumbled upon Craven street.
Craven street is a very quiet little street with beautiful houses, surrounded by office buildings the Thames Sharing Cross station and railway and roads full of loud traffic, but nonetheless it is a little oasis of tranquility. When I admired to old, stately buildings, I noticed that quite some famous people from history had once lived there…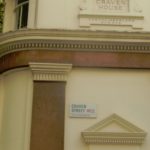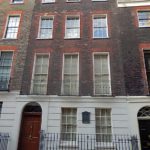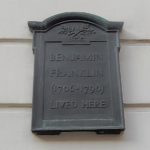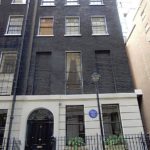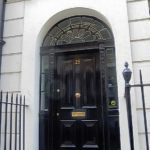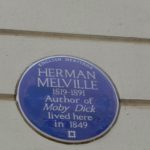 After leaving Craven Street I arrived at the Victoria Embankment and climbed the stairs of the bridge. From the bridge, which was a little architectural wonder in itself, I had some marvellous views over the river towards Big Ben and the houses of Parliament at Westminster.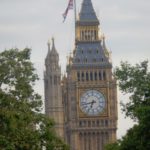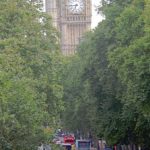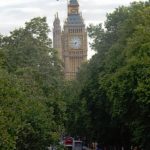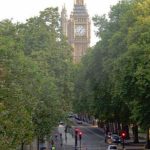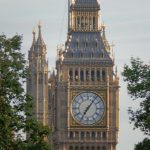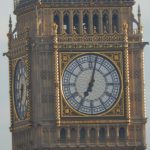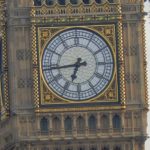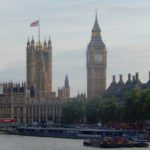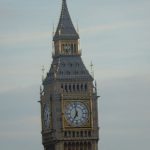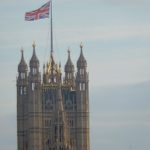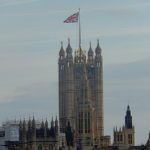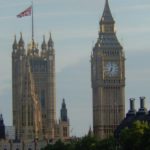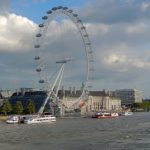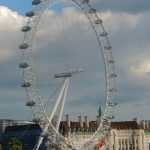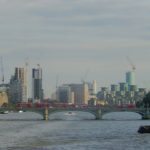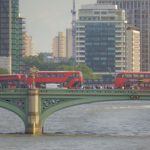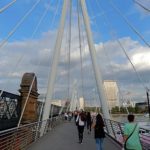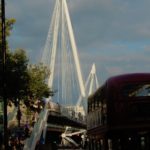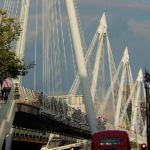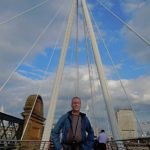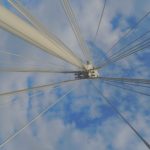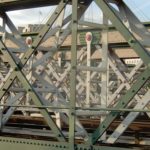 I walked accross the bridge and back and then again on the embankment towards a small green park (Embankment Gardens surrounded by high office scrapers and stayed there until the sun began to go down.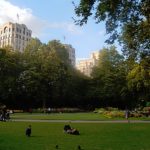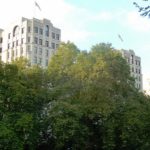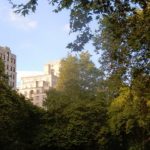 Then I walked towards Embankment Station and took the underground Northern line towards Camden. I stopped at Mornington Crescent station because this station is the title of a great song by one of my all time favorite bands, the Glasgowegian Belle and Sebastian. It's a song from one of their best three albums named The life pursuit (the others two being Tigermilk and If you're feeling sinister). It describes the atmosphere/vibe of Camden (which is a bit alternative or hipster if you like), near the station and I really wanted to visit this place and make some pics and so I did.
Mornington Crescent: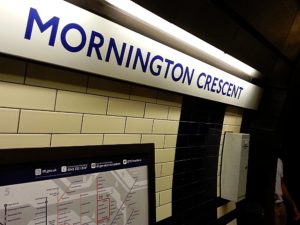 Mornington Crescent
I think of you
Rain in the southeast
Men feeling blue
Men with their bowlers
Kids with their spats
Ladies with chauffeurs
Dogs wearing hats and jackets
Rich apartments
Old punk posters
Tartan garments
I love the exquisite array
I love the camp as camp parade
The possibilities suggest themselves to me
I'm feeling free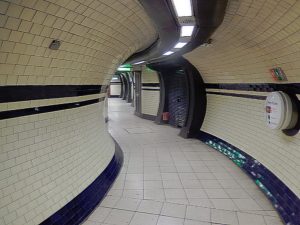 Mornington Crescent
The sun in the east
I've got a job on
For a Senegalese rich arbitrator
In African law
To paint his apartment, strip down the walls
Came down between us lately
Lust and want and need just caved in
'Is it wise?'
The answer's no
It never is but since you ask
We pause thoughtfully, for twenty seconds reprieve
Then it's off with the briefs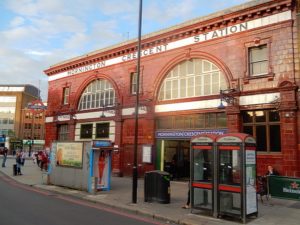 Mornington Crescent
Sin is my game
We'll all be lined up
Irrelevant fame
Next to the broker, the nurse and the drunk
I was a joker, the wannabe punk that got lucky
Had a good time
Life became fruitless
Egotistic swine to all your friends
All the ladies and the men
The possibilities suggest themselves to me
We're a little too free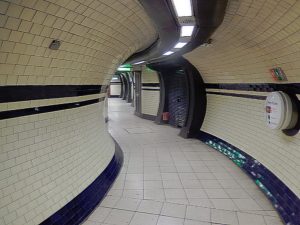 Songwriters
MARTIN/MURDOCH/COOKE/GEDDES/JACKSON/KILDEA/COLBURN
Published by
Lyrics © Sony/ATV Music Publishing LLC
Song Discussions is protected by U.S. Patent 9401941. Other patents pending.
I think you could say that this is an excelent sample of white soul music 🙂
The underground station completely blew me away. It was covered entirely in bordeaux red, smooth tiles and this resulted in attracting all attention to this building.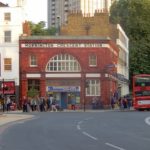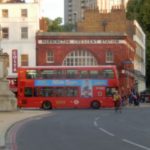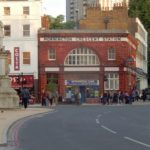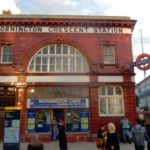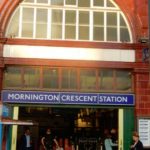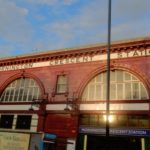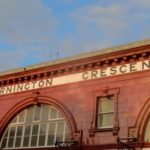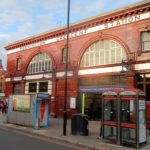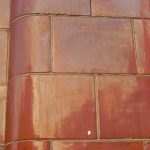 I walked a bit up and down Camden High Street and photographed the area, before returning to the underground station and taking the Northern Line to Euston Station and then the Victoria Line to Kings Cross/Saint Pancras.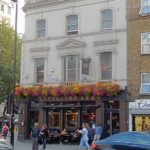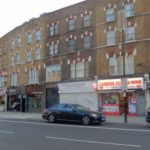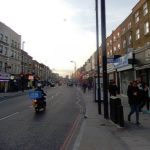 Then I went to the Skinners Arms Pub to eat and drink and returned to the youth hostel to spend, for now, my last night in London.
After a good nights rest and a quick breakfast at the hostel, I left for Kings Cross/Saint Pancras and took the Central Line to Paddington Station.
After arriving I went to the railway station and went searching for the ticket office. While searching, I walked over the high bridges that span the station and had some great views over the arriving and leaving trains. God how I love British railway stations 🙂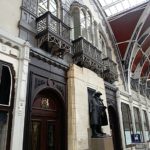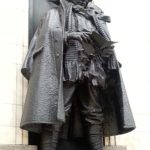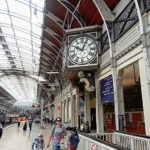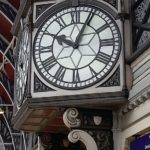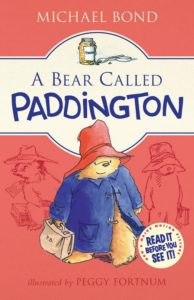 Suddenly my heart jumped as I saw a little lost bear sitting beside his travel trunks bearing a note reading: "Please look after this bear…"
Paddington Bear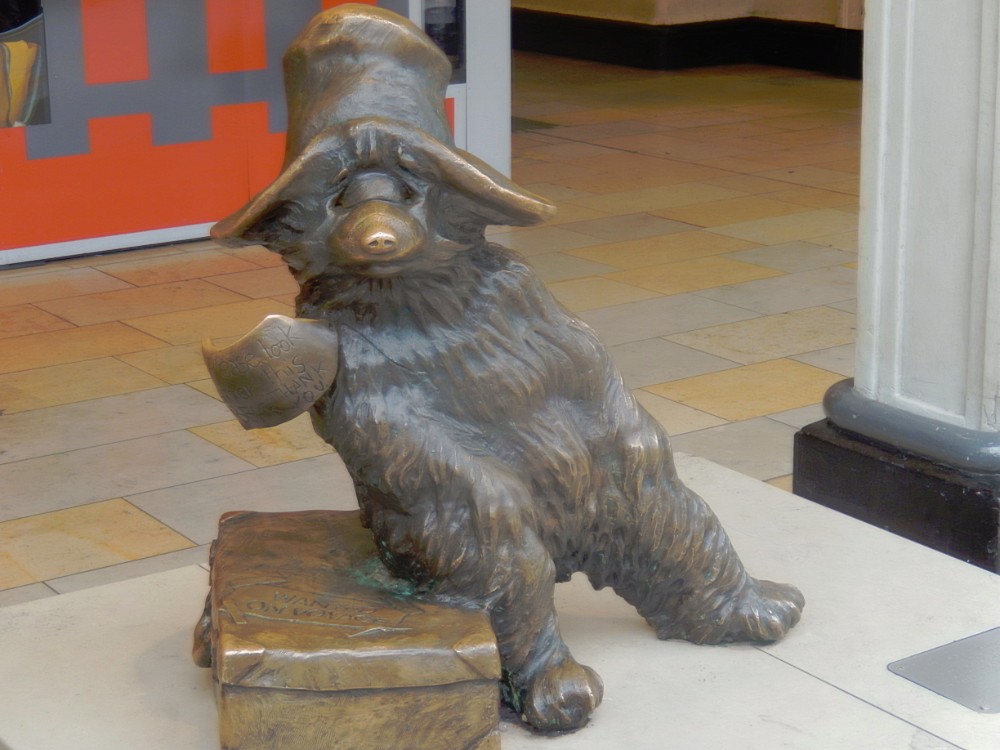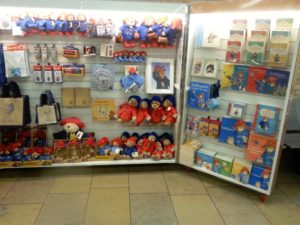 Paddington Bear is a fictional character in children's literature. He first appeared on 13 October 1958 and has been featured in more than twenty books written by Michael Bond and illustrated by Peggy Fortnum and other artists. The friendly bear from deepest, darkest Peru—with his old hat, battered suitcase (complete with a secret compartment, enabling it to hold more items than it would at first appear), duffle coat and love of marmalade—has become a classic character from English children's literature. Paddington books have been translated into 30 languages across 70 titles and sold more than 30 million copies worldwide. A much loved fictional character in British culture, a Paddington Bear soft toy was chosen by British tunnellers as the first item to pass through to their French counterparts when the two sides of the Channel Tunnel were linked in 1994.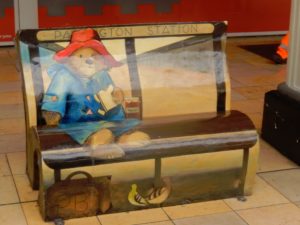 Paddington is an anthropomorphised spectacled bear. He is always polite – addressing people as "Mr", "Mrs" and "Miss", rarely by first names – and kindhearted, though he inflicts hard stares on those who incur his disapproval. He has an endless capacity for innocently getting into trouble, but he is known to "try so hard to get things right." He was discovered in Paddington Station, London, by the (human) Brown family who adopted him, and thus he gives his full name as "Paddington Brown". As of June 2016, Paddington Bear and its copyright and trademark across the world are now owned by Vivendi's Studiocanal. Bond, however, still owns the publishing rights to his series.
Michael Bond based Paddington Bear on a lone teddy bear he noticed on a shelf in a London store near Paddington Station on Christmas Eve 1956, which he bought as a present for his wife. He may have also been inspired by the sight, during World War II, of Jewish refugee children from Europe (like e.g. the history of Sir Nicholas George Winton, or of London children being evacuated to the countryside, like in the opening scene of the Narnia movie by Disney of The Lion, The Witch and The Wardrobe).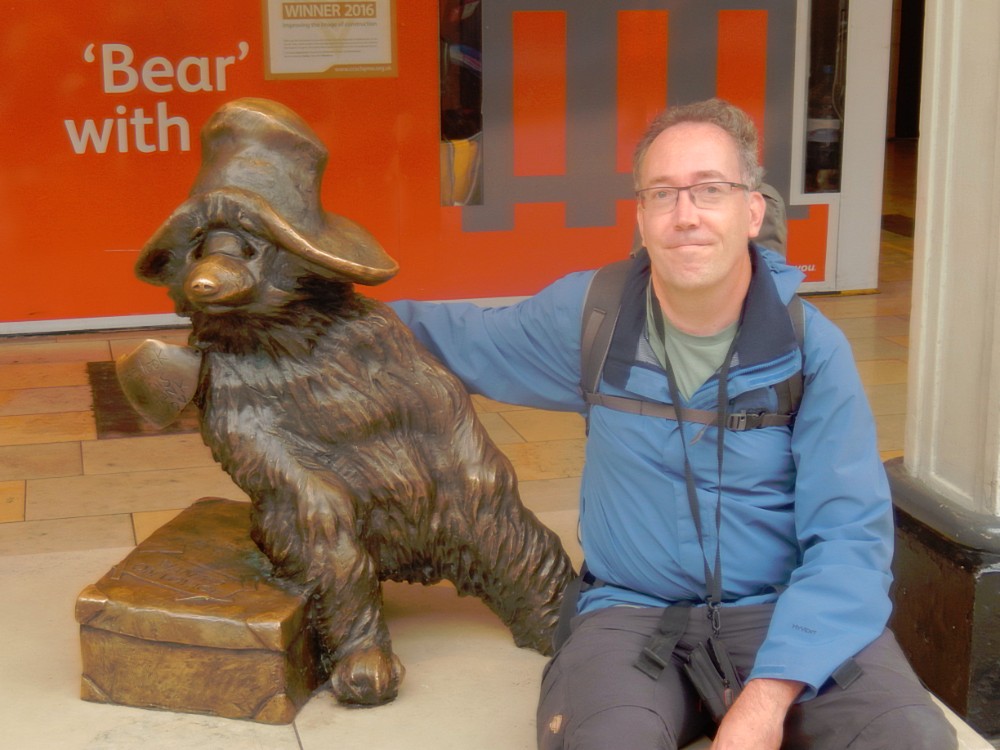 Margaret Emily Noel "Peggy" Fortnum (23 December 1919 – 28 March 2016) was an English illustrator known for illustrating Paddington Bear.
Thomas Michael Bond, CBE (born 13 January 1926 – 27 June 2017) is an English author, best known for his Paddington Bear series of books. Bond was awarded a CBE in the Queen's Birthday Honours 2015.
Then I went for the ticket office and bought a train ticket to Marlow.