2. VLOG: Mosi-oa-Tunya / Victoria Falls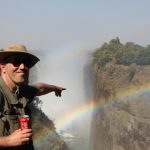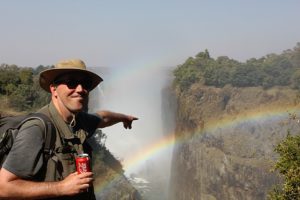 The Wandelgek finally arrived at the end of his journey through Southern Africa, at Victoria Falls, which were first discovered by a white man, Dr. David Livingstone, in 1855.
For The Wandelgek this was quite an emotional and grand moment, to hear the thundering sound of the falls, see the permanent rainbows above it and the tropical rain forest surrounding the falls edges….
What a completely awesome view…

Share this blog on:or even better Follow Wandelgek on: