4. Zimbabwe: Canoe safari on the Zambezi river in the Zambezi National Park – 2015
Today The Wandelgek was up early for a quick shower and breakfast. After that he was picked up by a small van of Wild Horizons.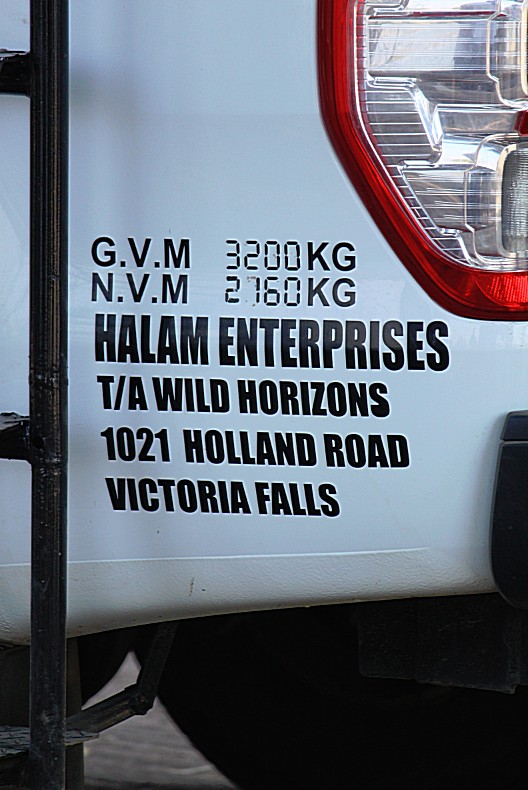 The van first drove to the borders of the Zambezi National Park at about an hour distance from Vic Falls.
Zambezi National Park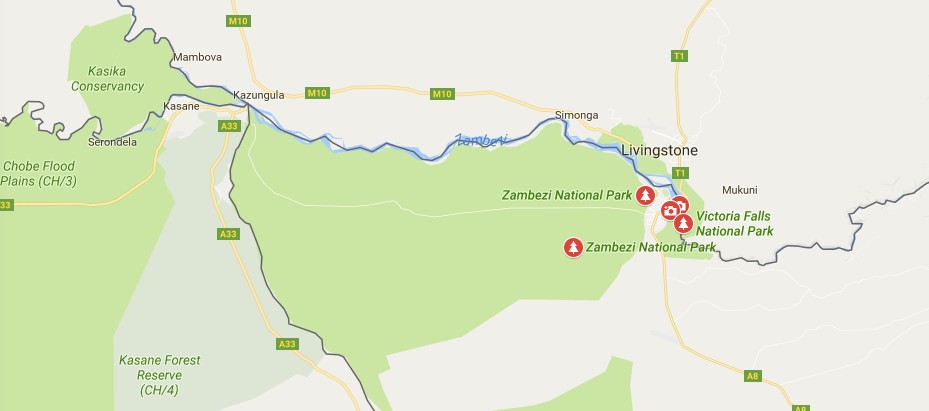 Then the van entered the Park and our Game drive started…
Kudu
These Kudu were quite difficult to spot, hiding in the low bushes…
Warthog
Next The Wandelgek saw som Warthogs…
…and some
Helmeted Guinea Fowles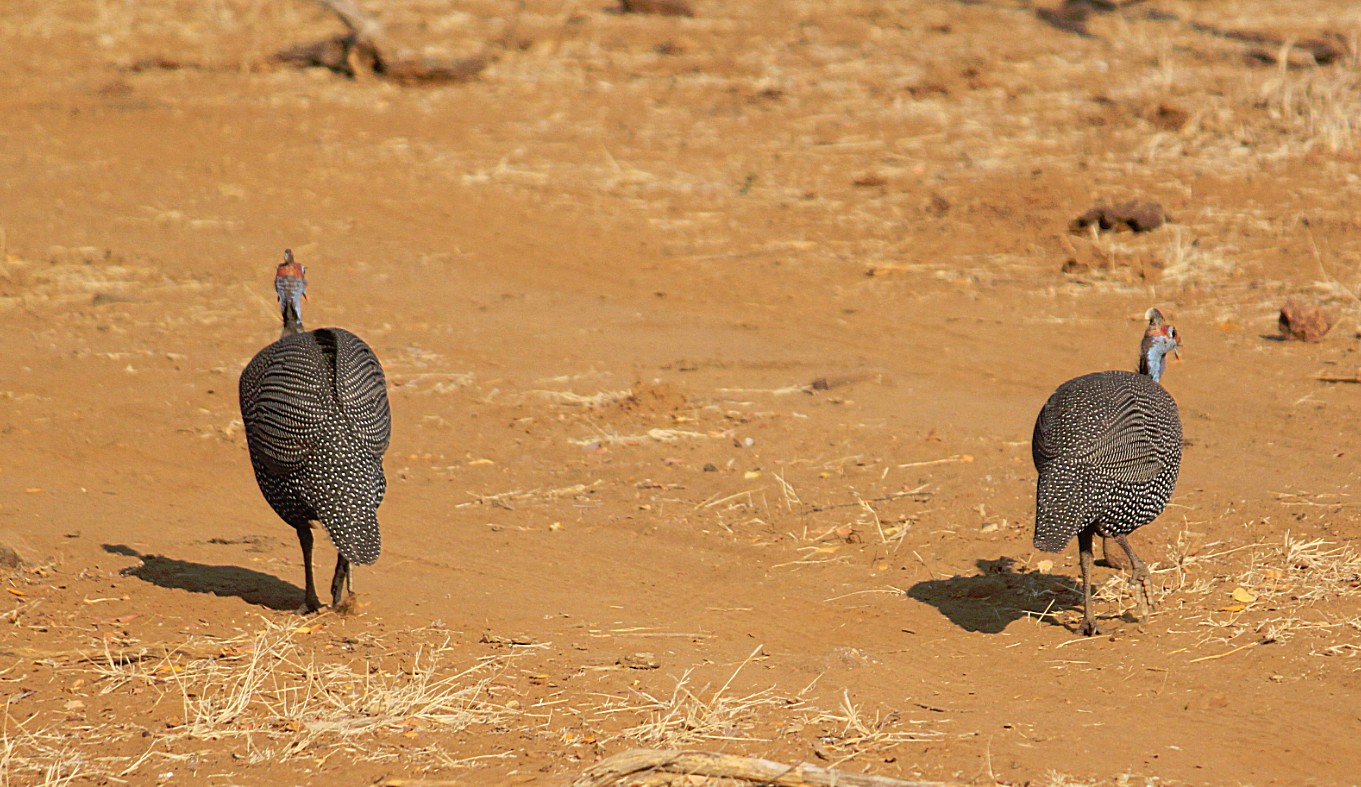 There was also a bunch of young Impala males…
Impala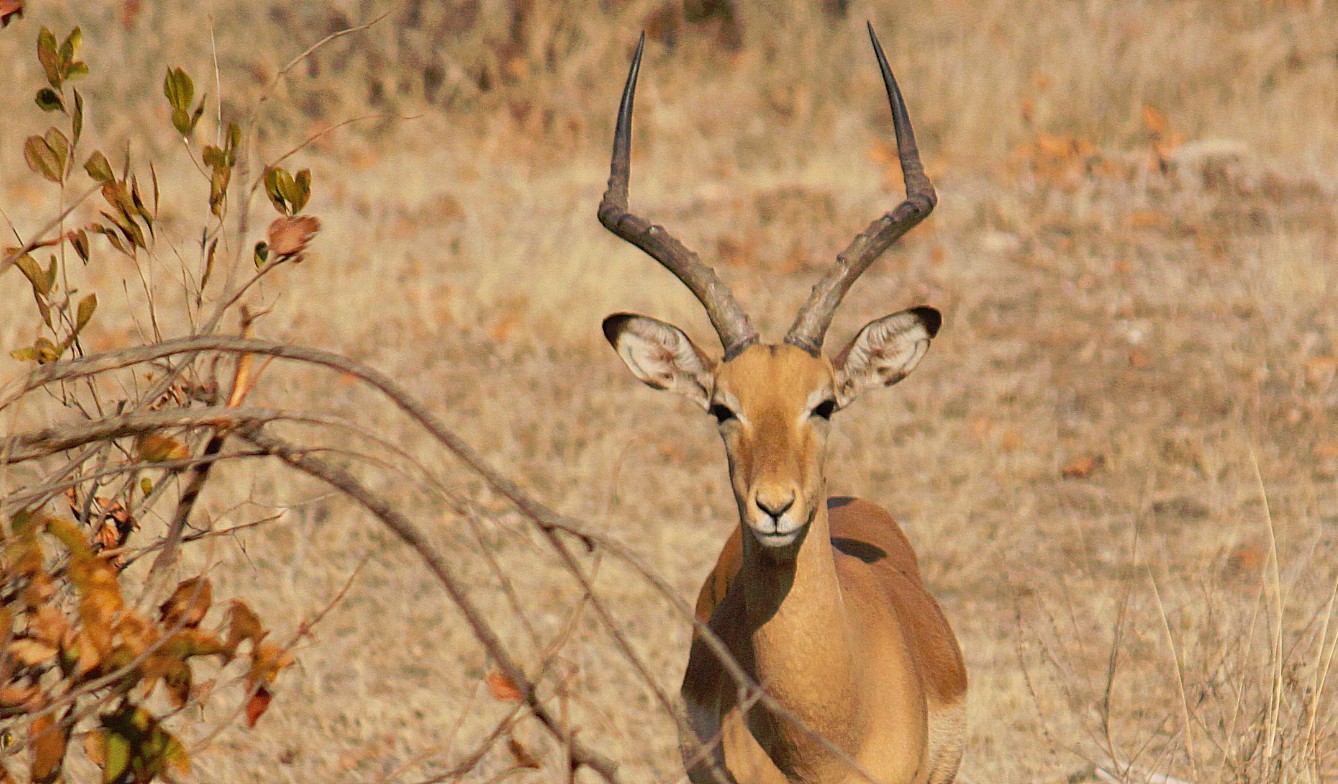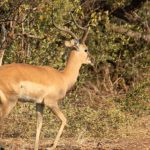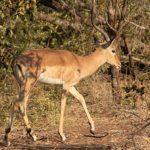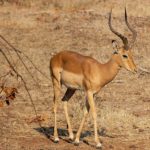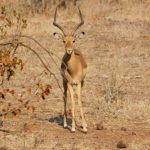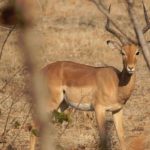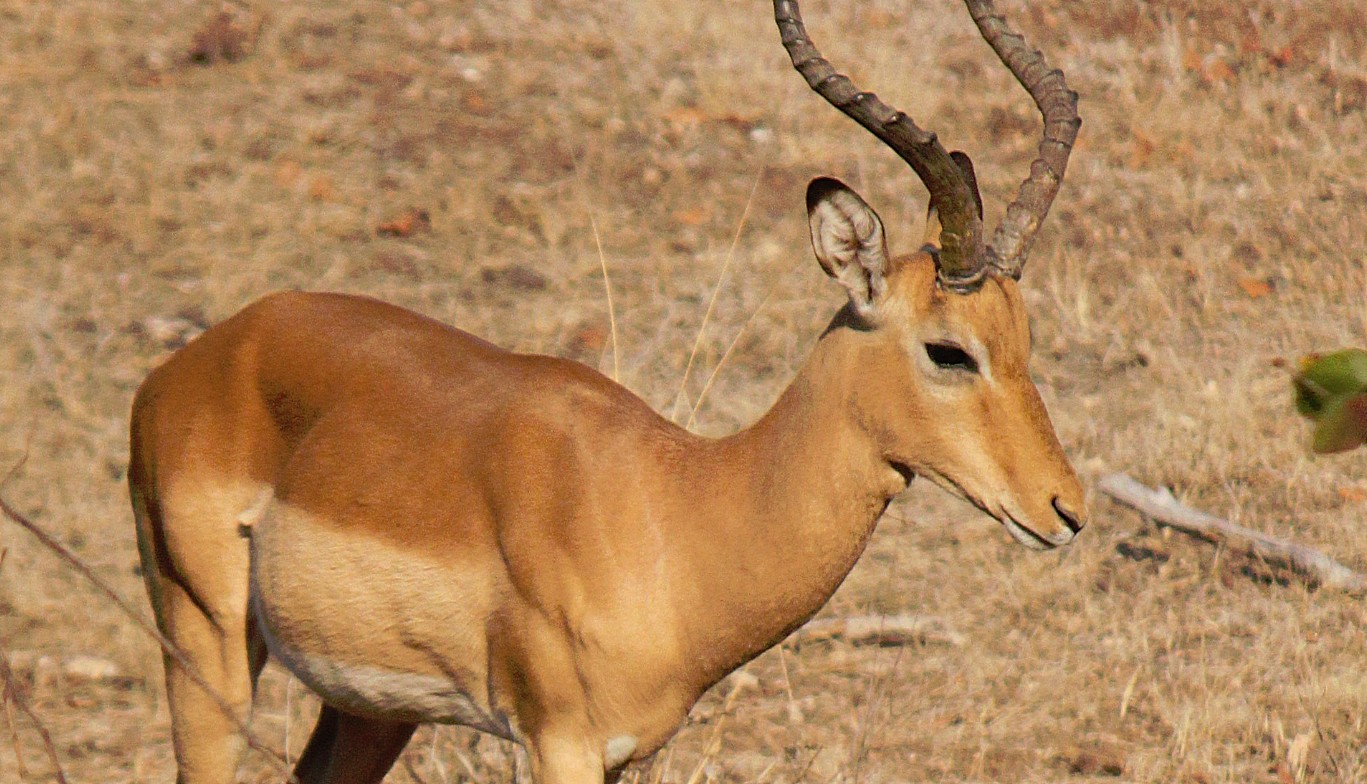 We drove on towards the river and after seeing this beautifull…
Beeeater
and some Chacma Baboons…
…including this adorable young one ready to explore the world…
The van moved on…
…until it suddenly got surrounded by a big herd of beautiful Elephants, including some young ones…
Elephants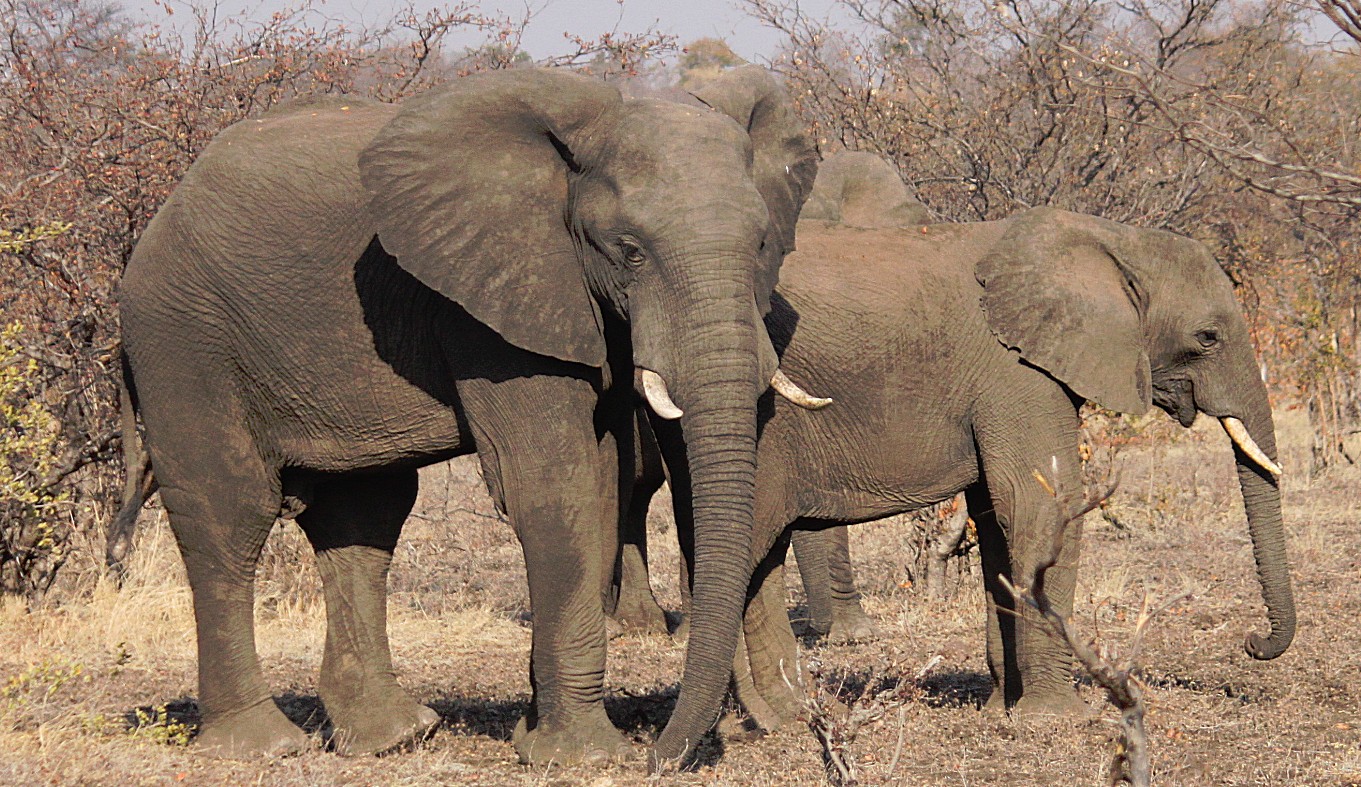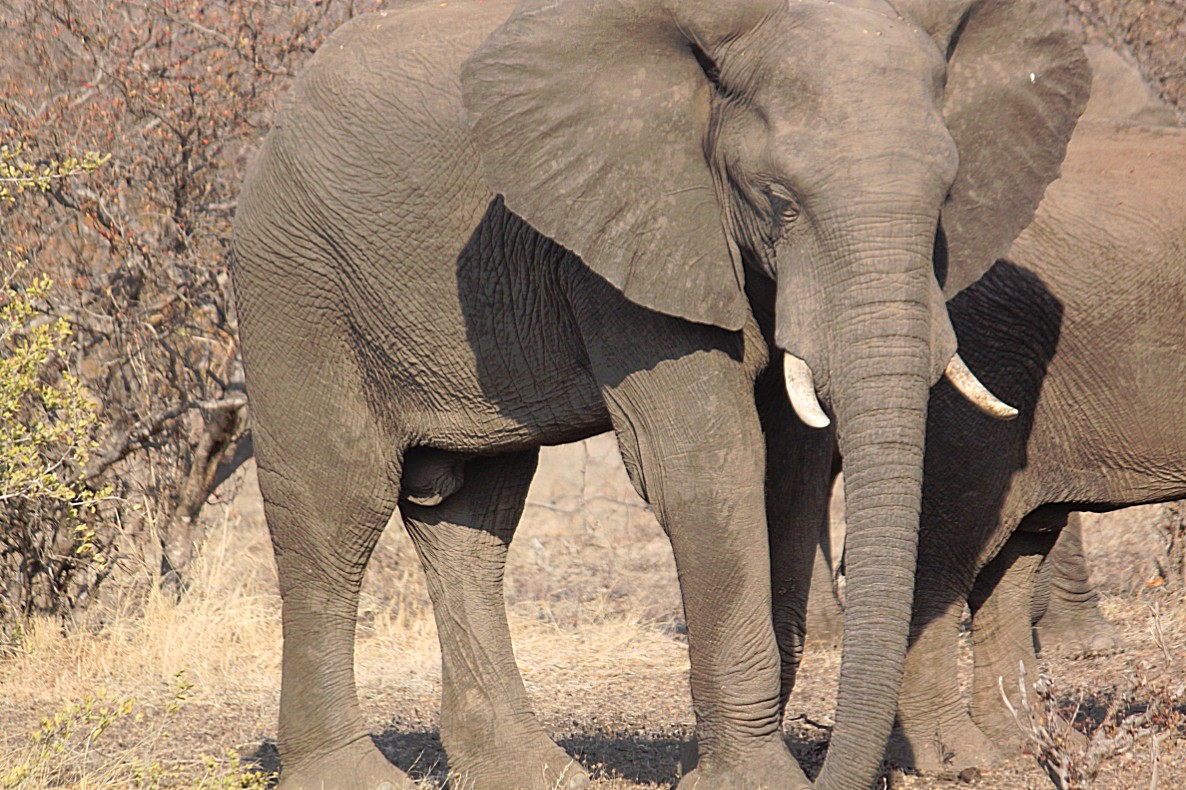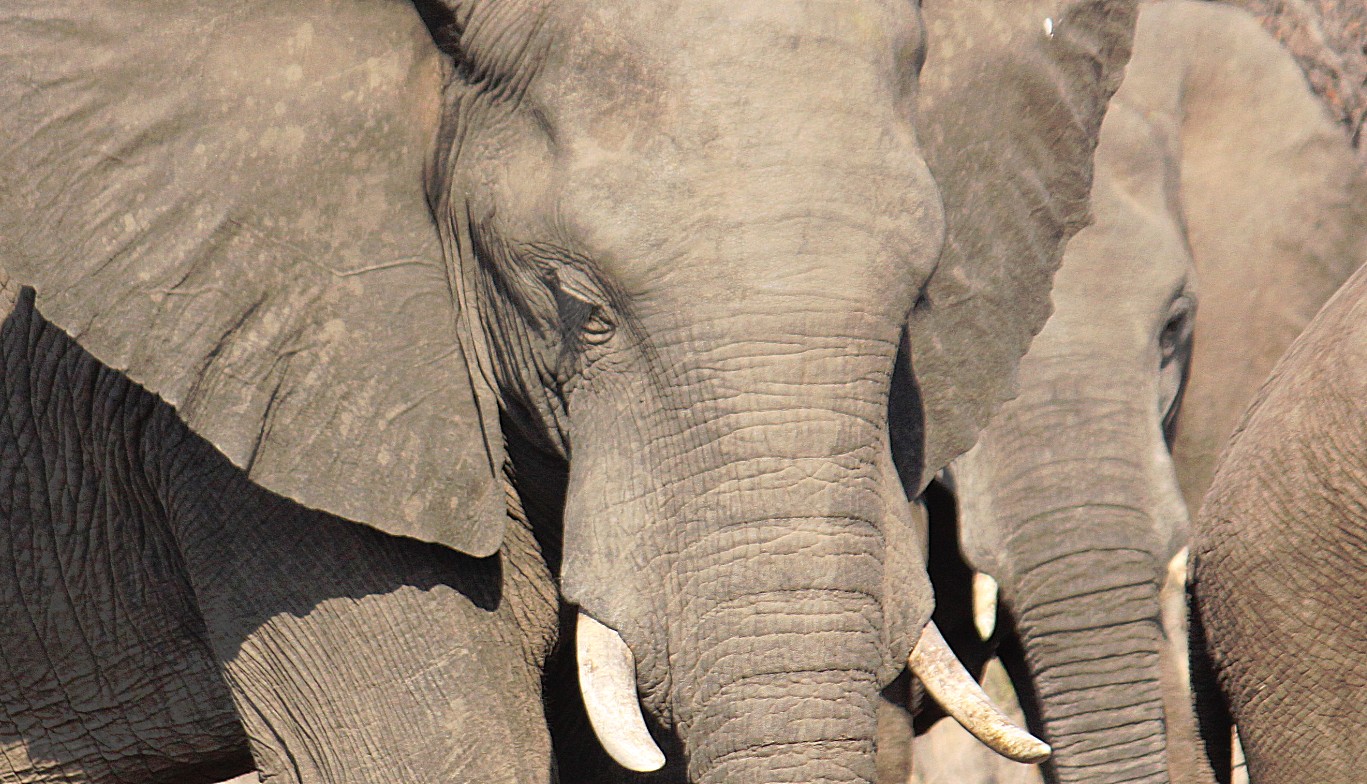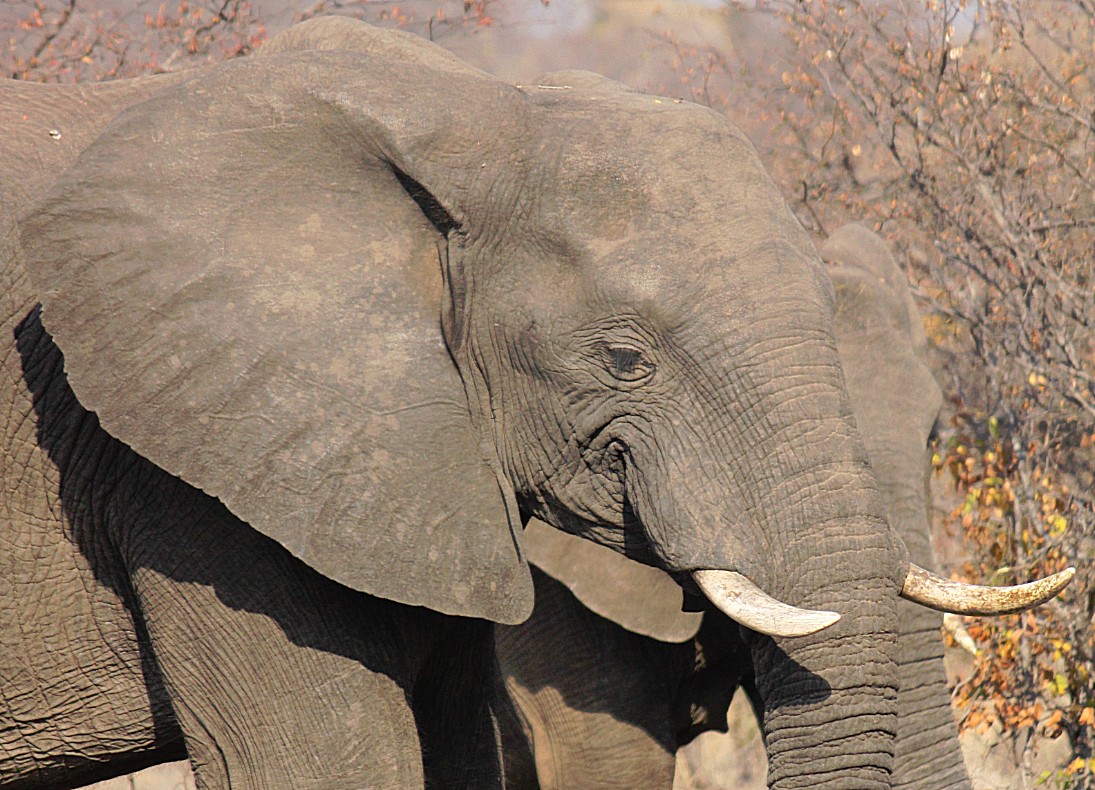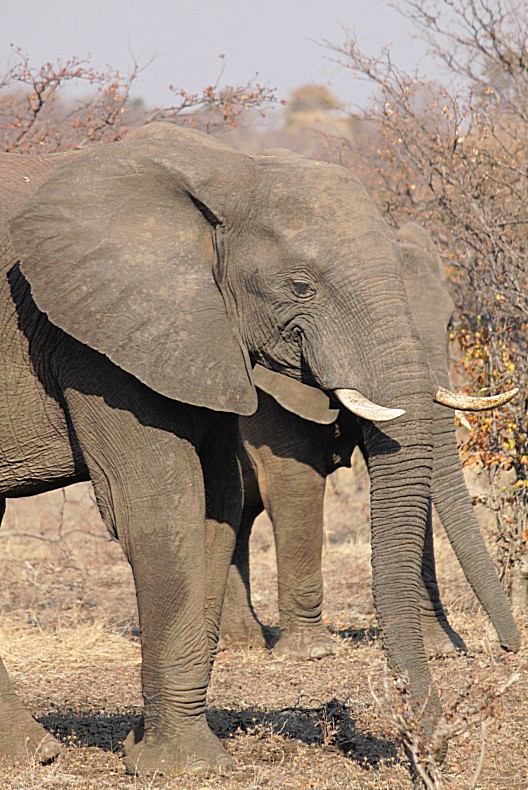 There were young ones in the herd too…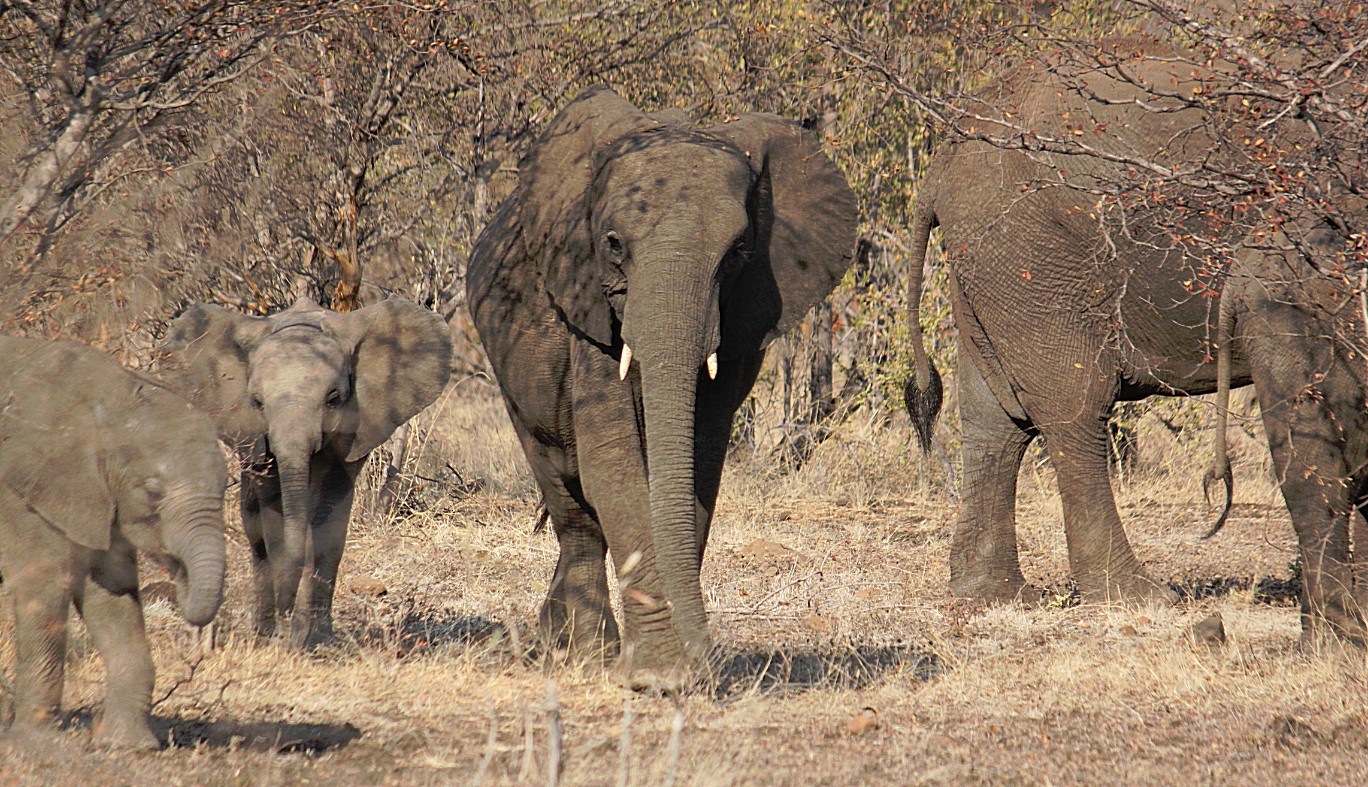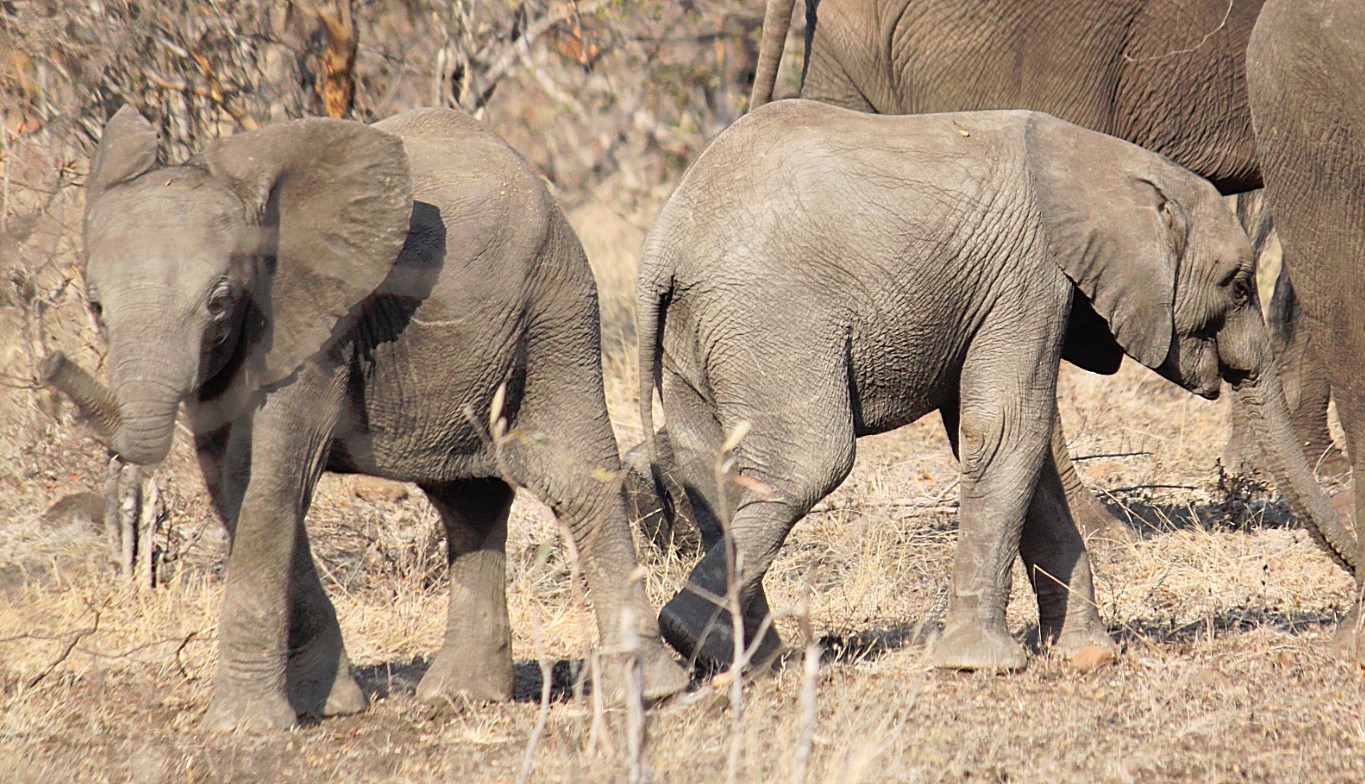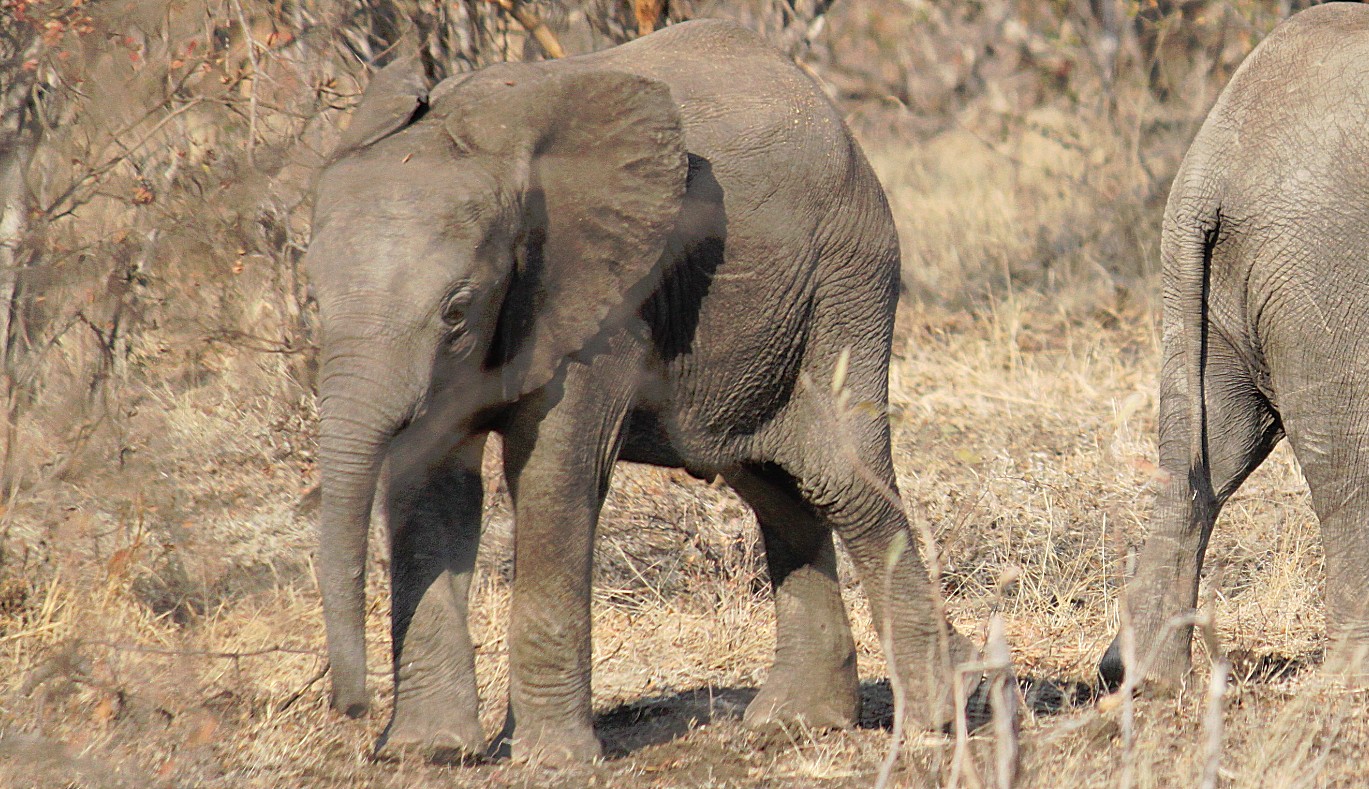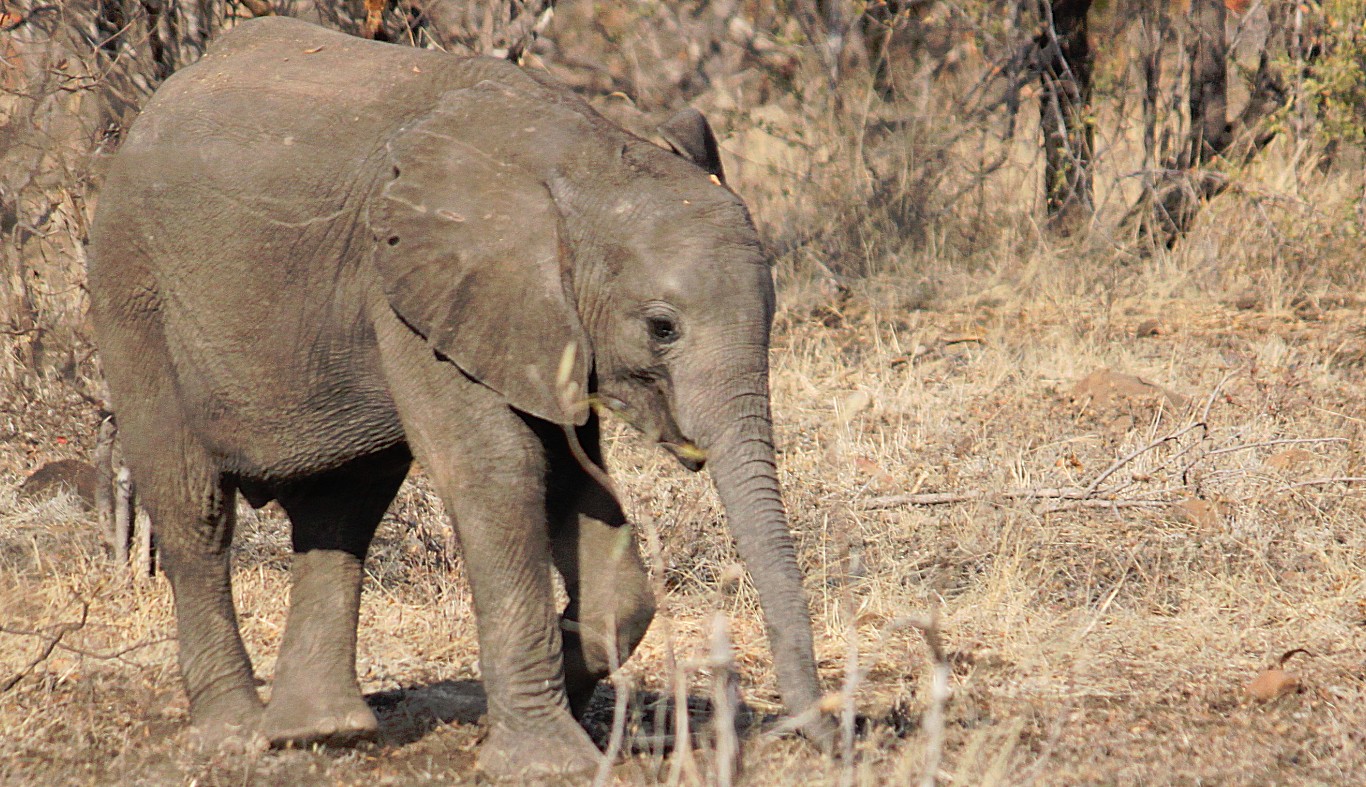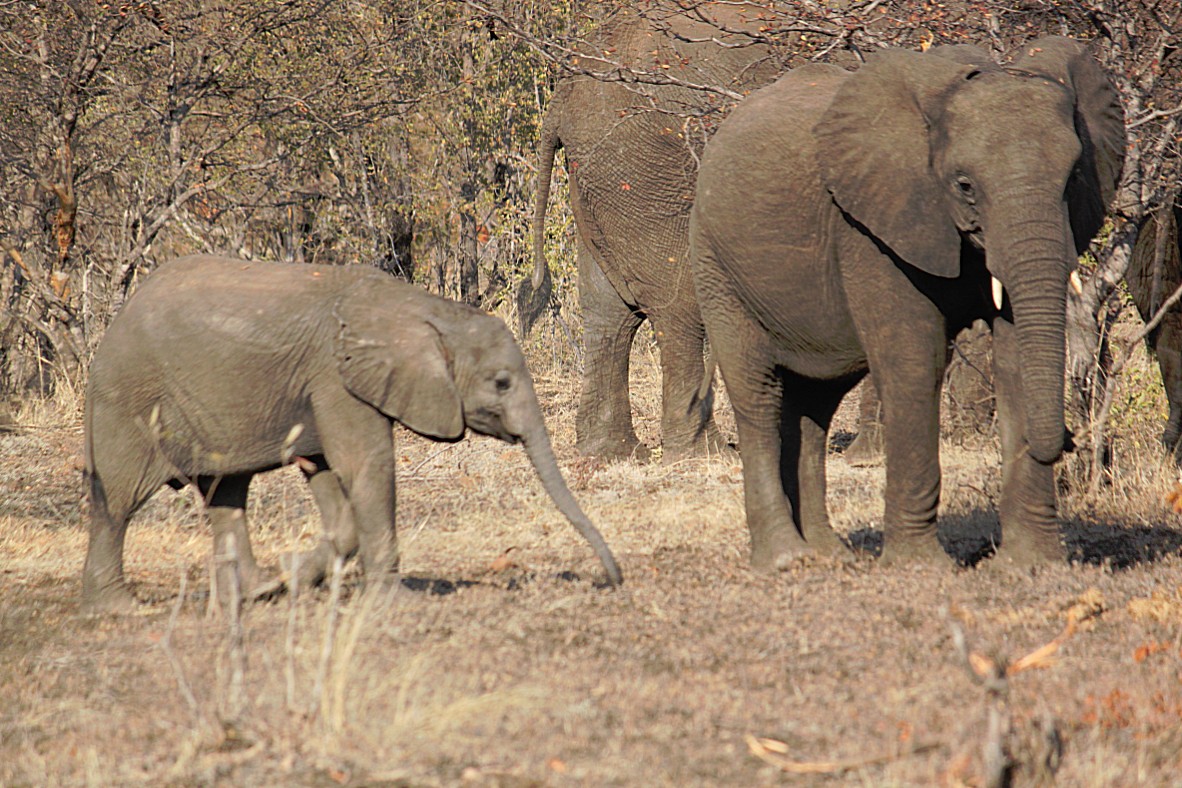 This was a photographers wet dream 😉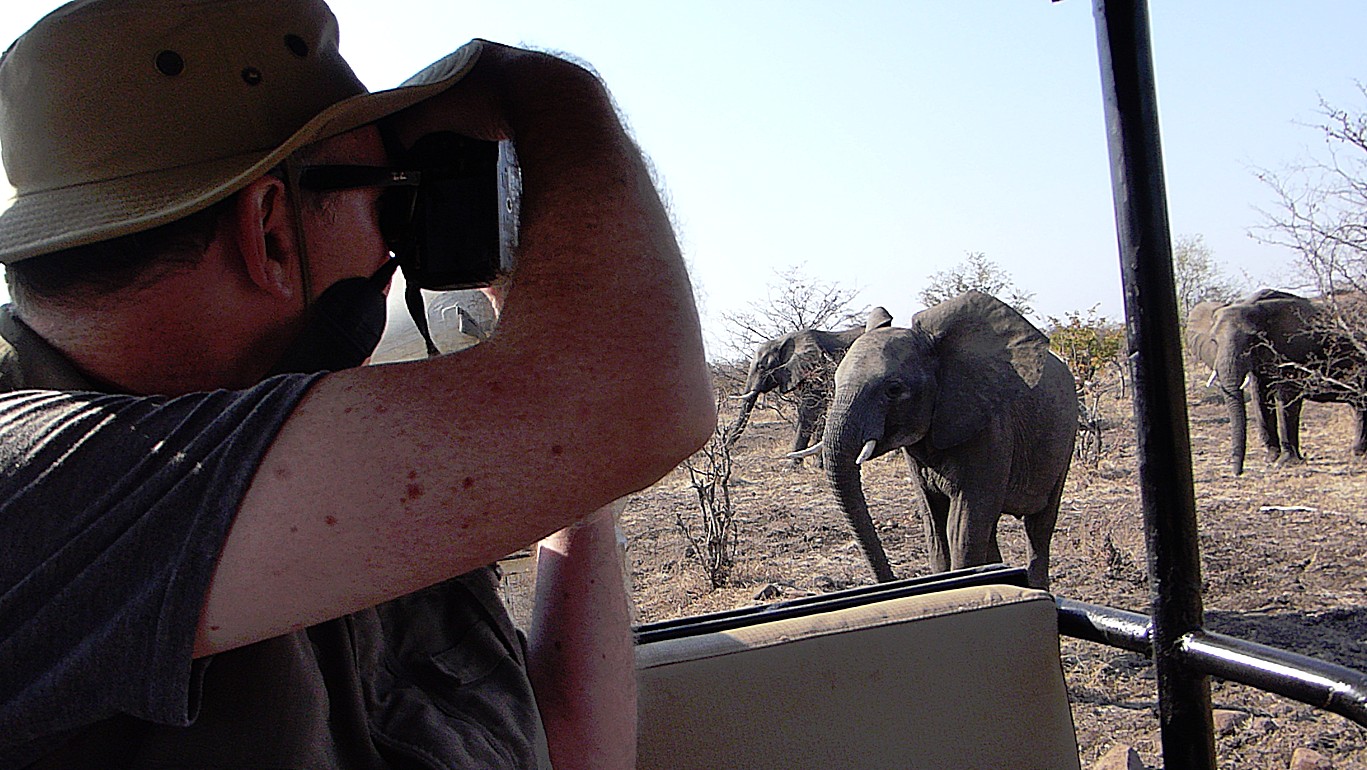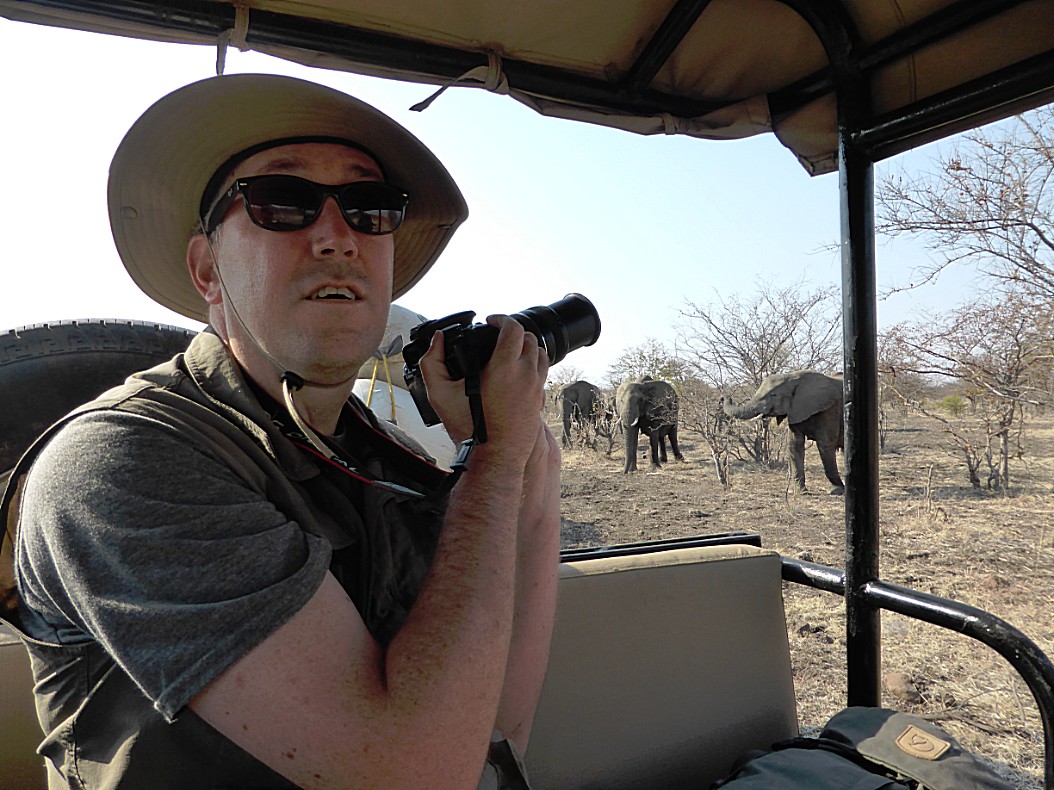 The Elephants have quit leathery tongues, suitable to gently eat the thornbush that surrounded them…
The Elephants sometimes looked like they showed emotions, like this one…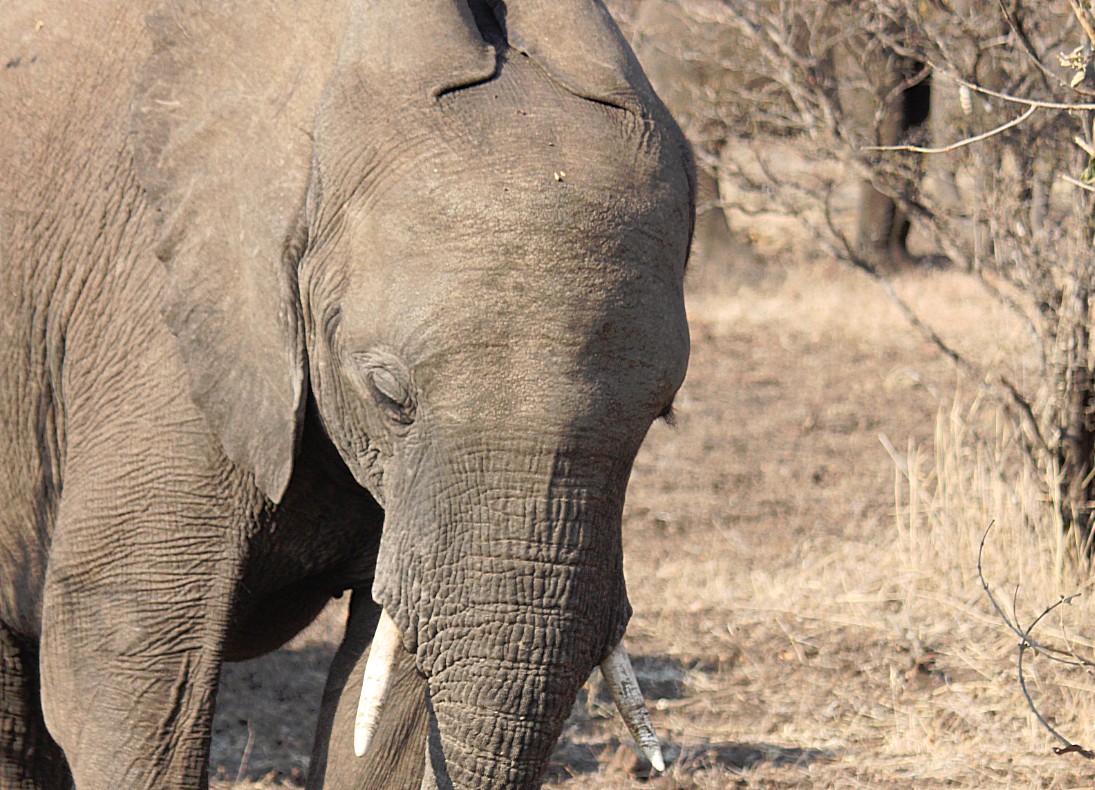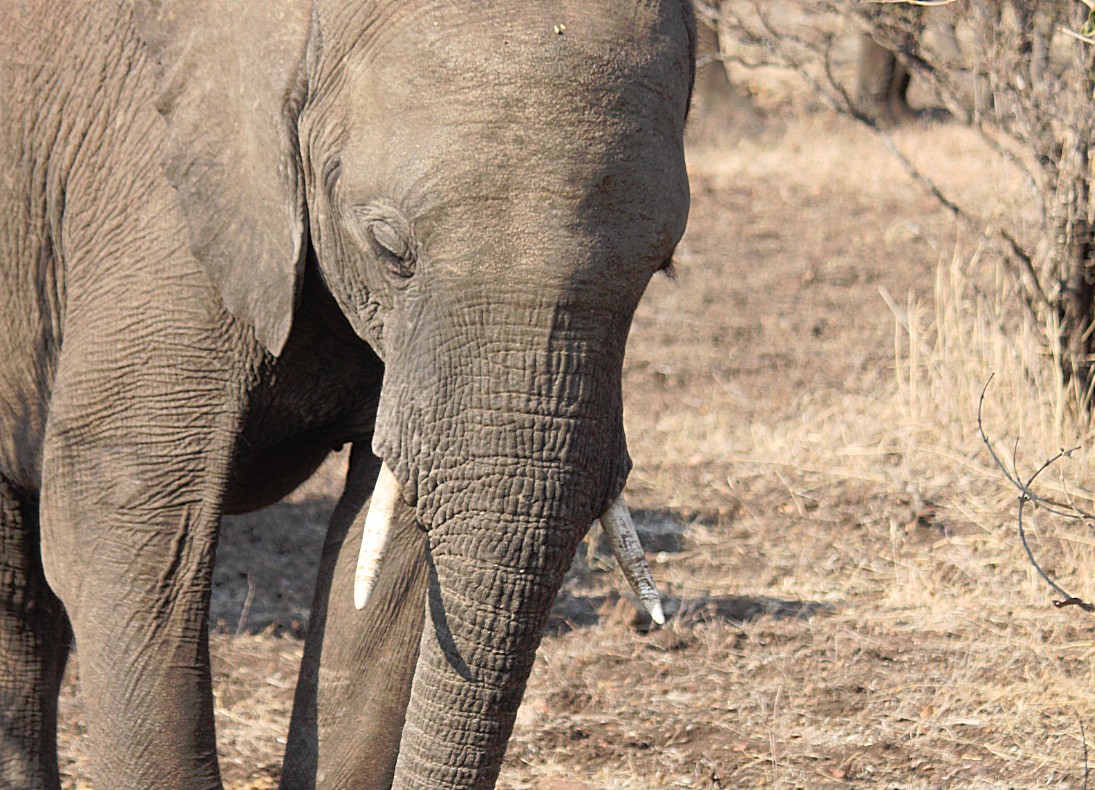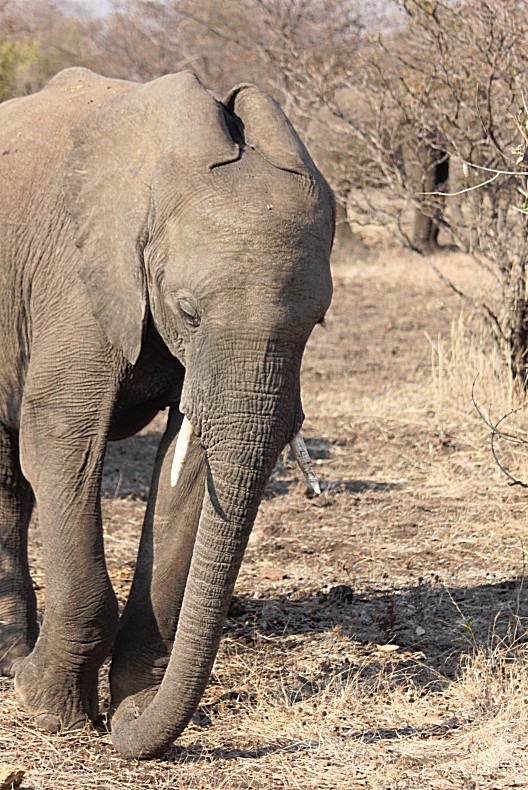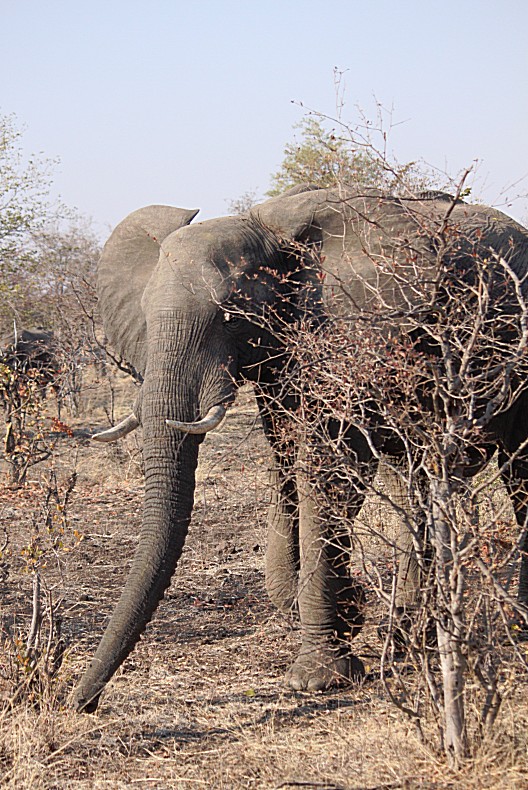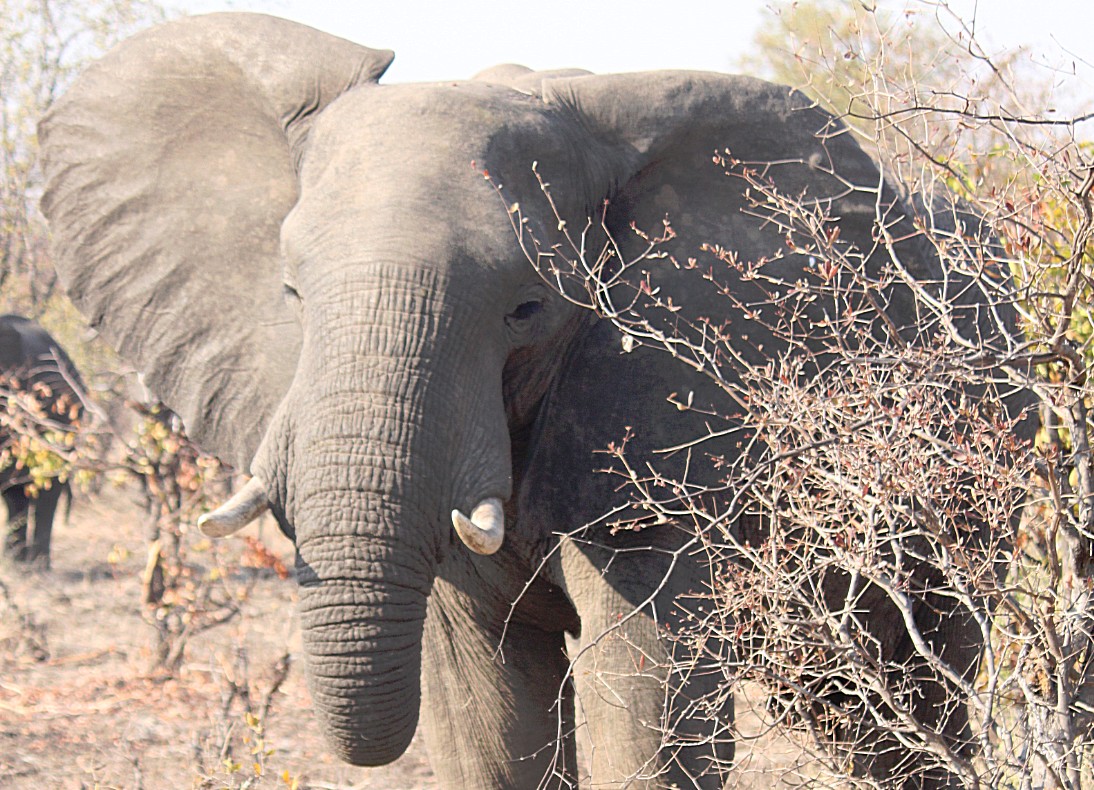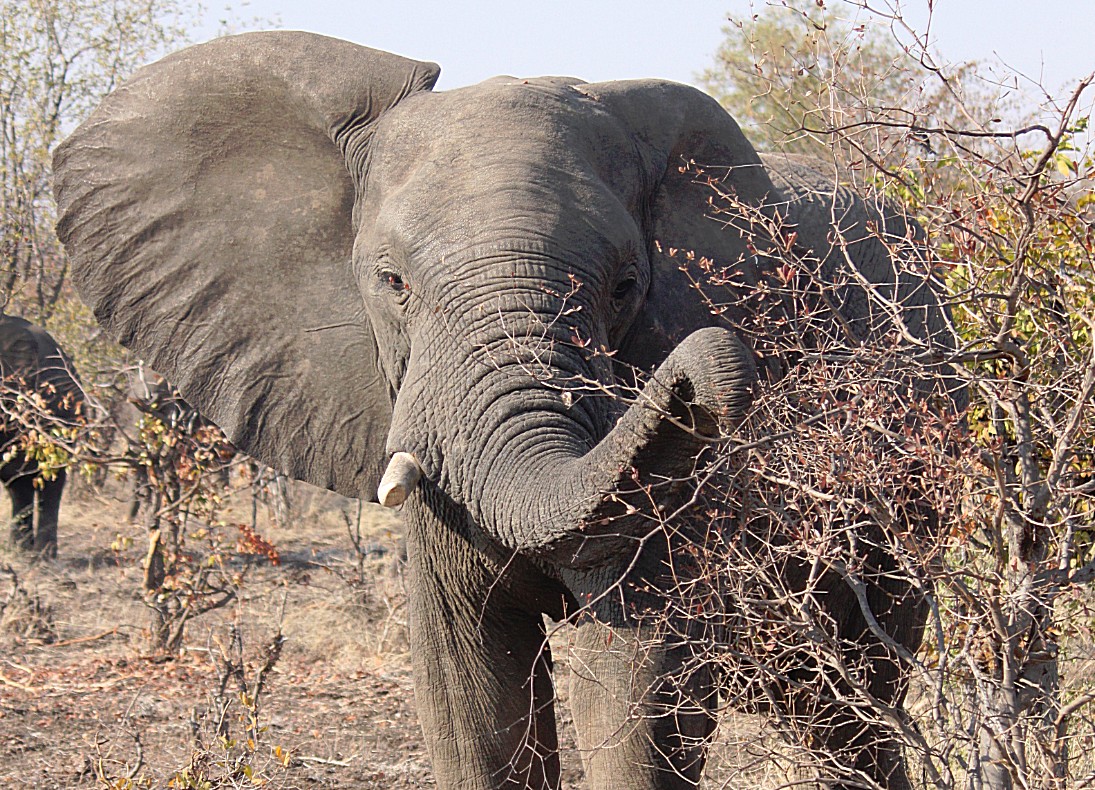 The Elephants did not seem to mind that there was a van between them so as a photographer I could get really close…
These are some pics I took of an Elephant using its trunk…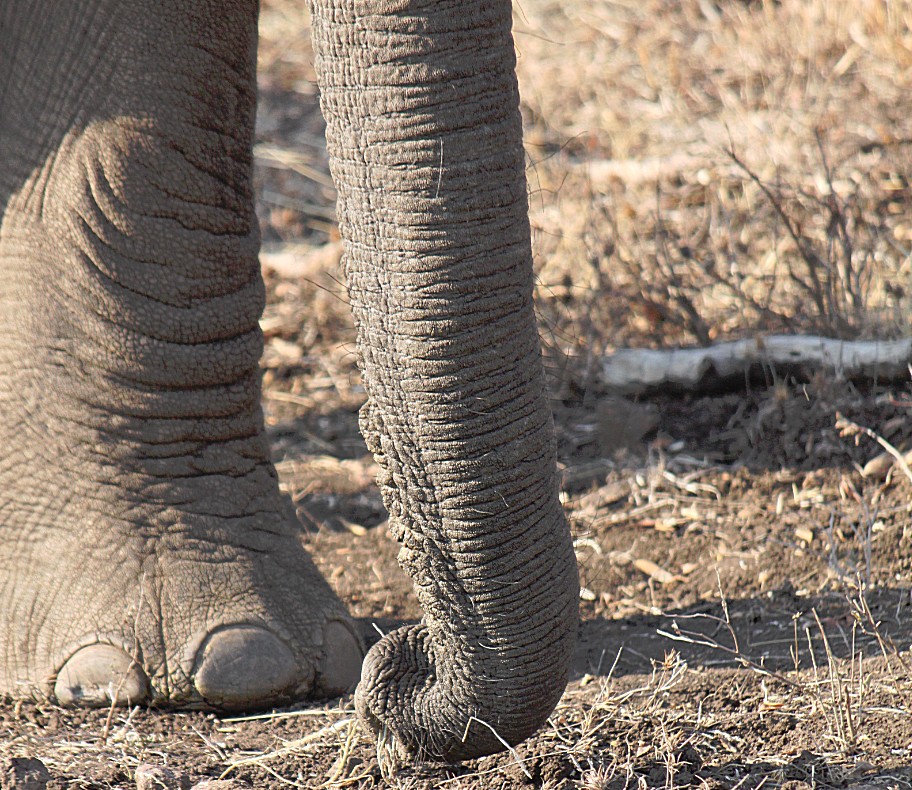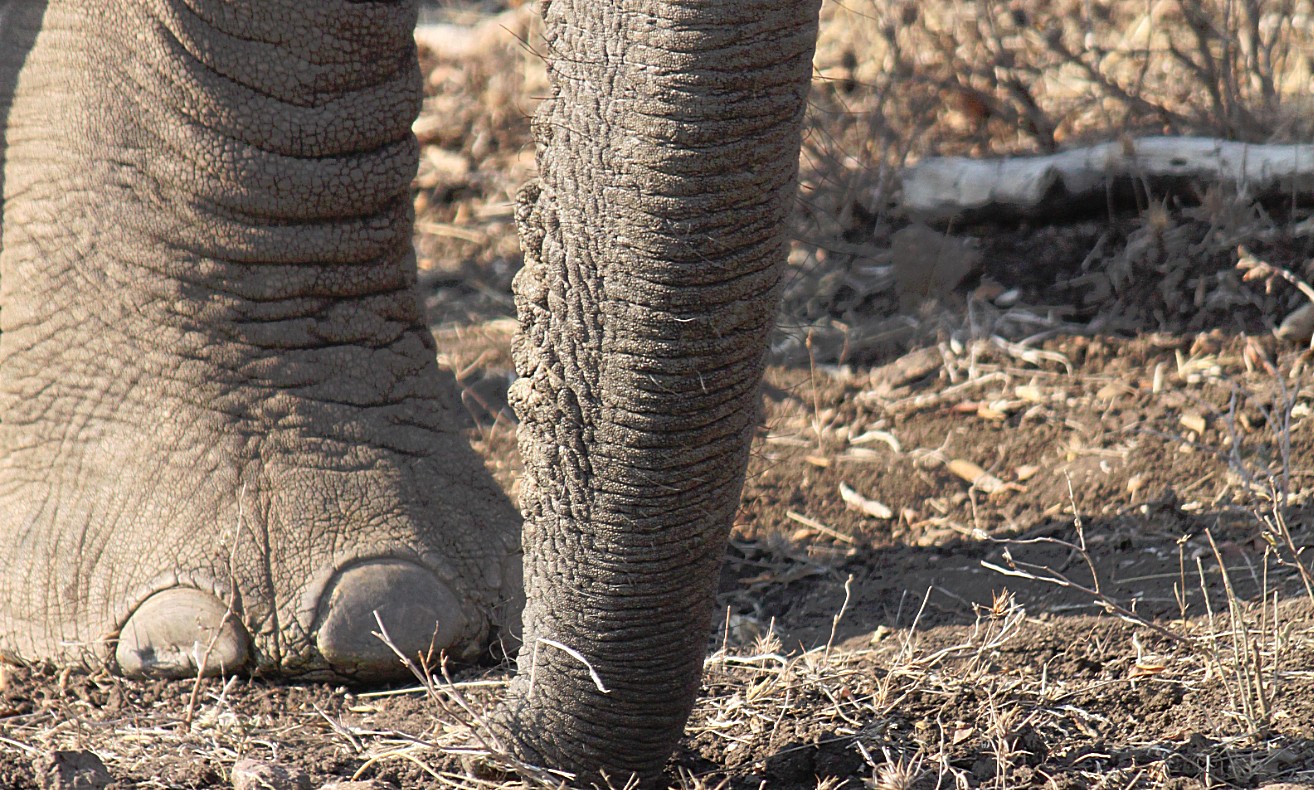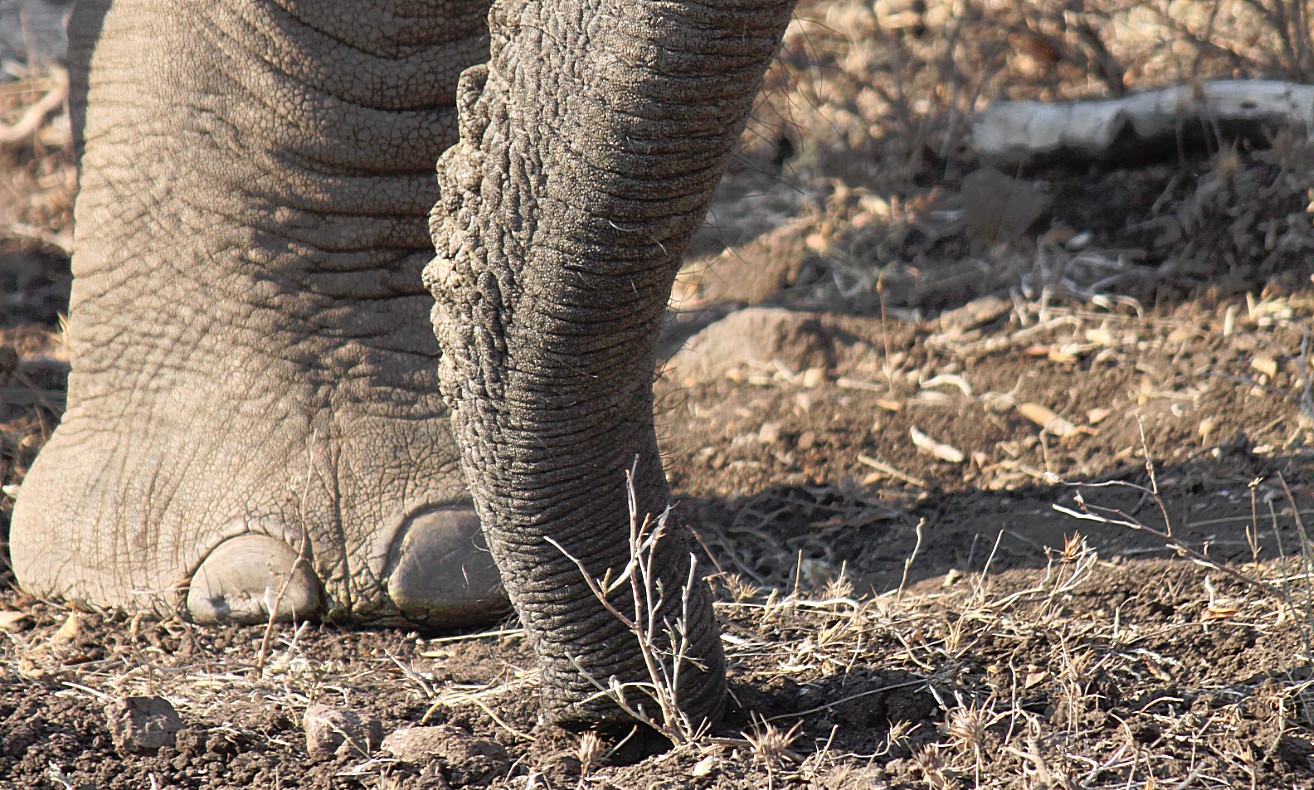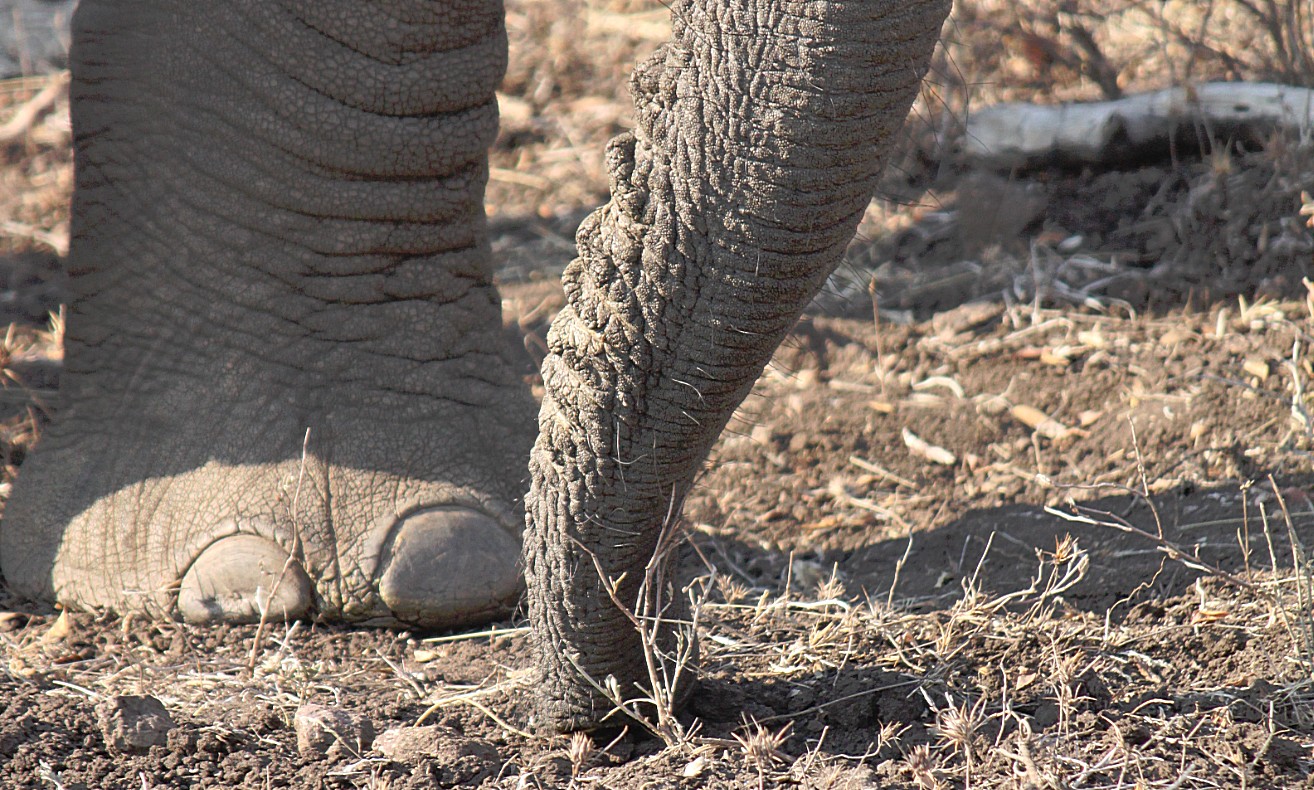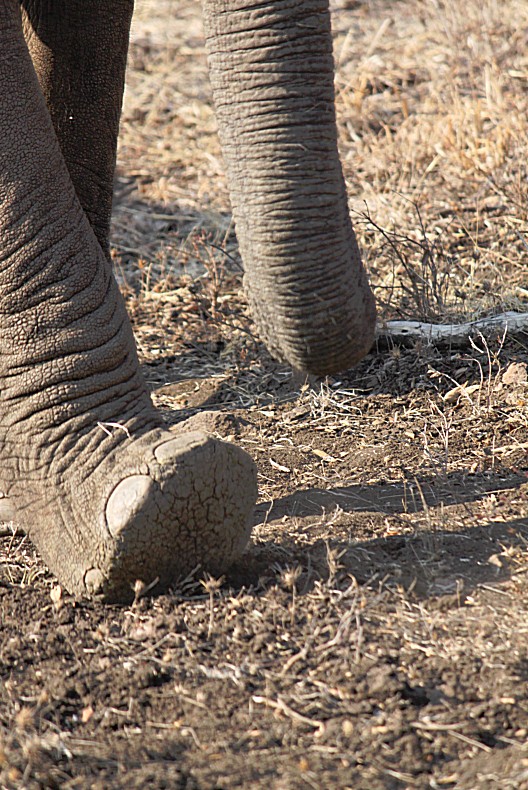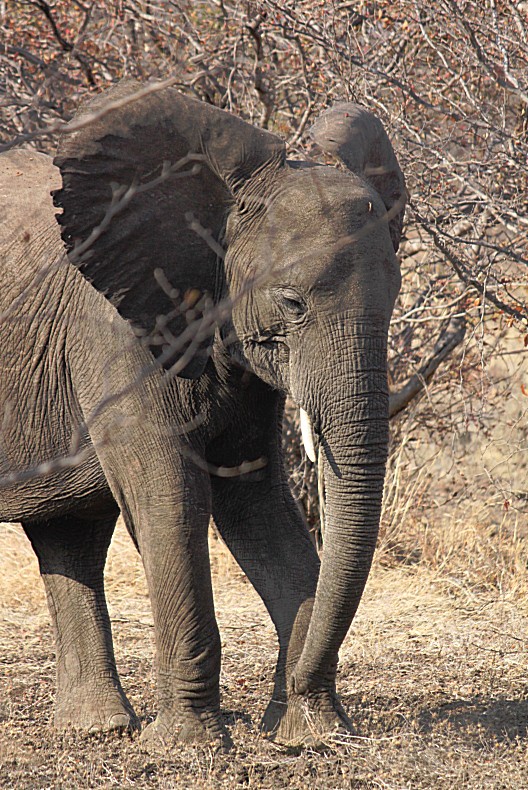 And again I tried to get the best close-ups I could…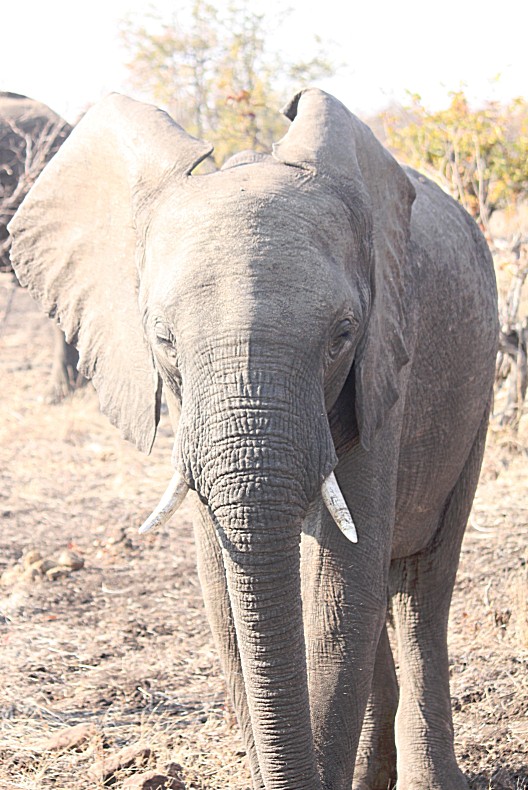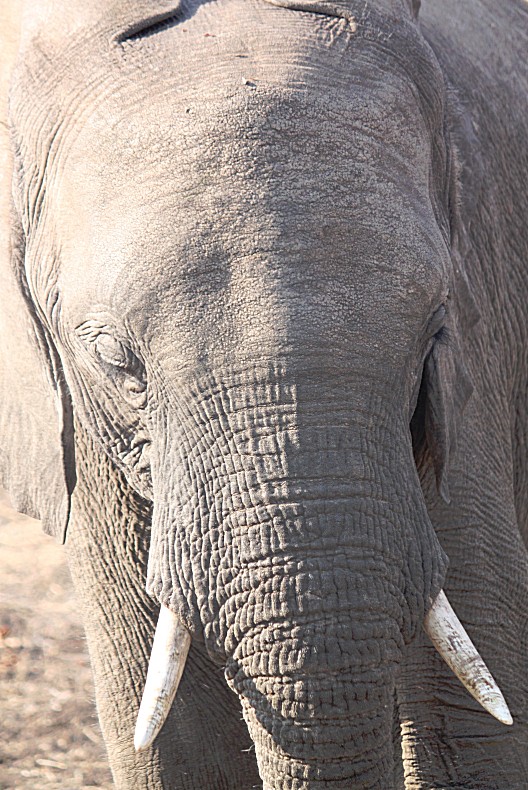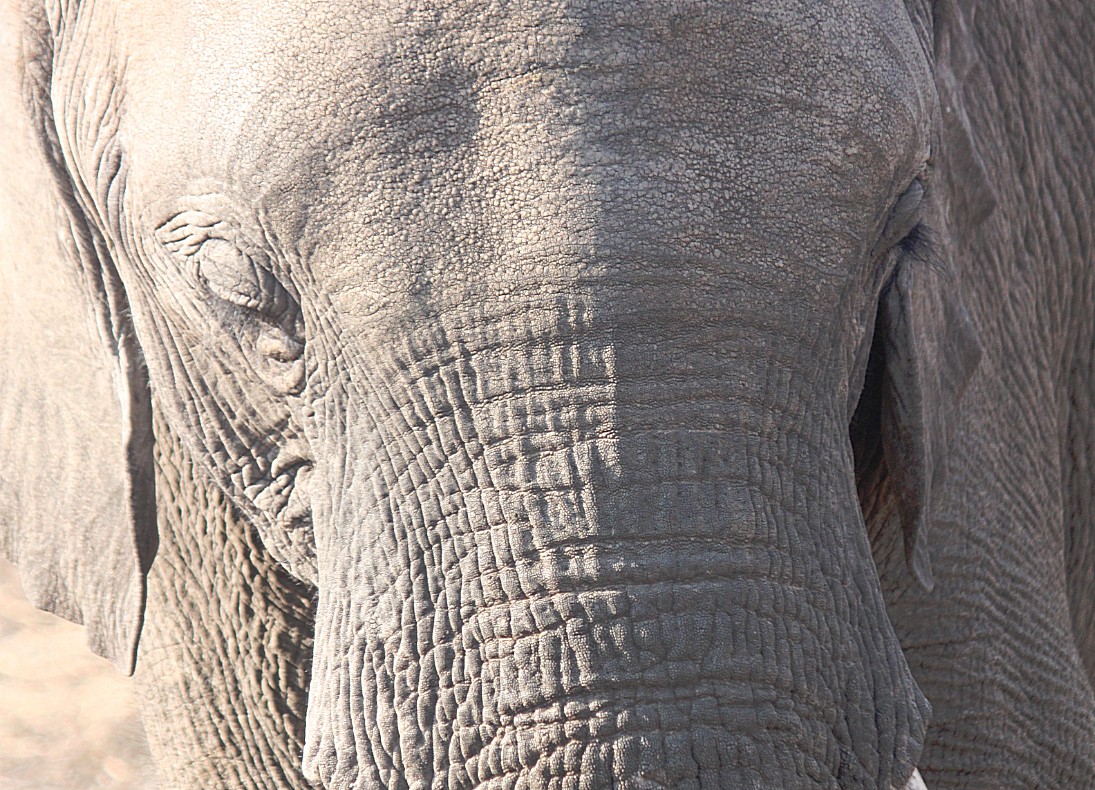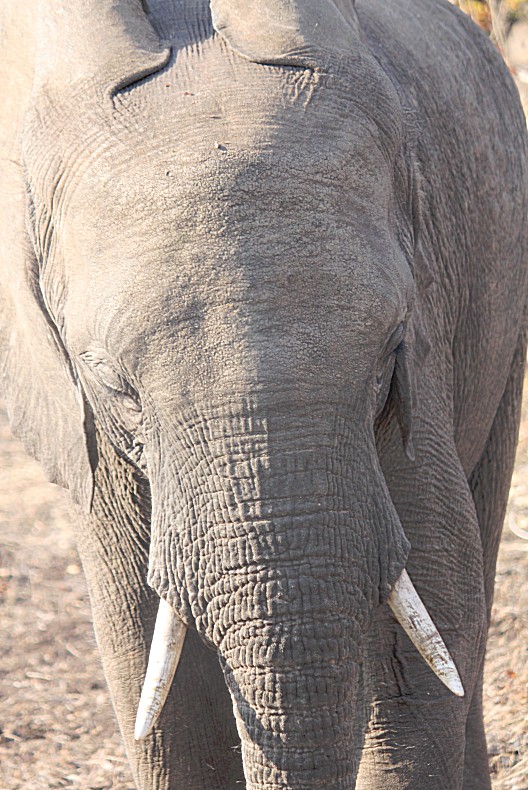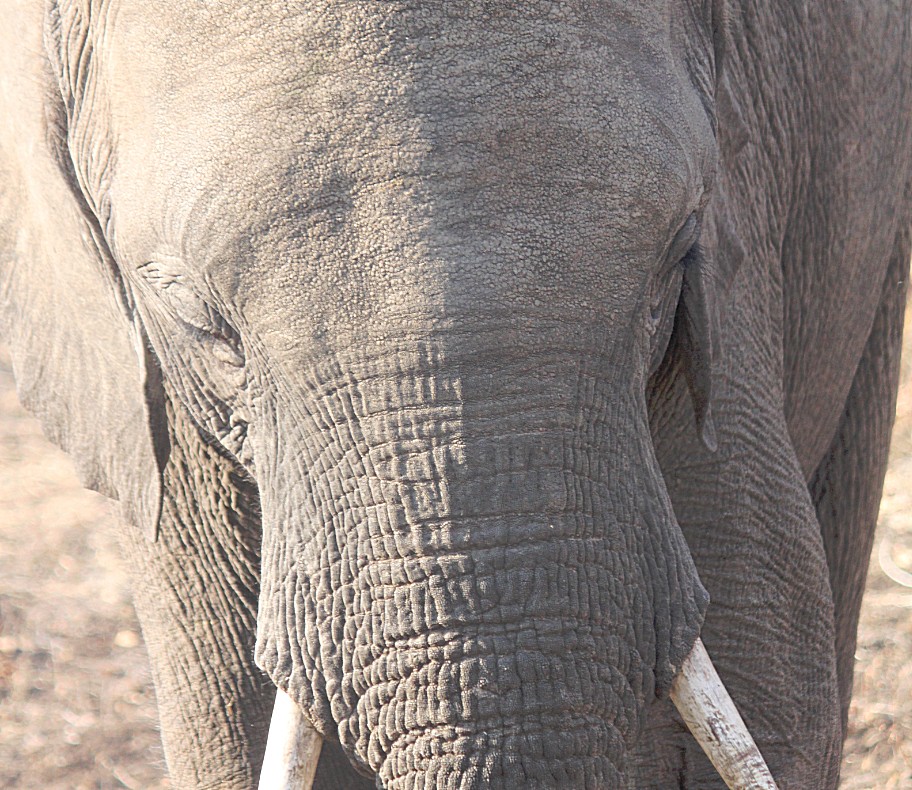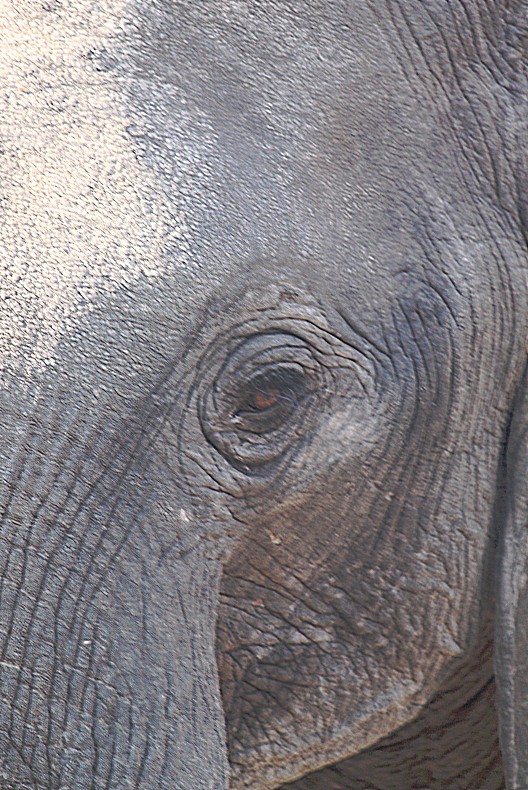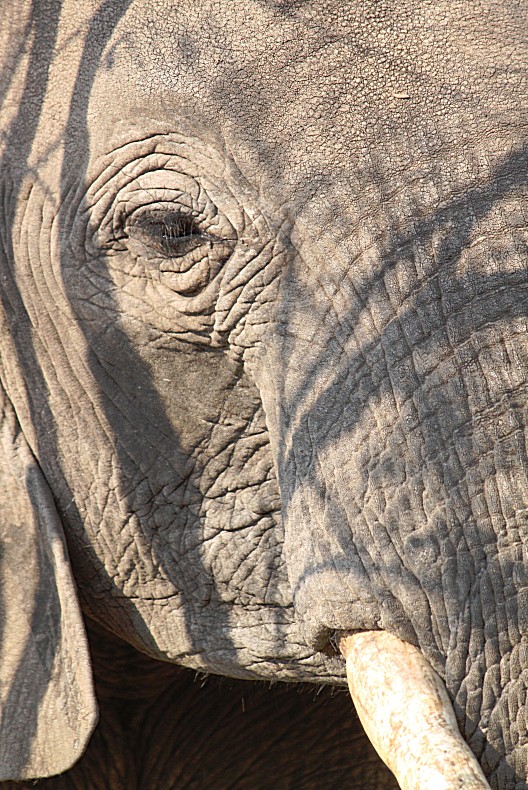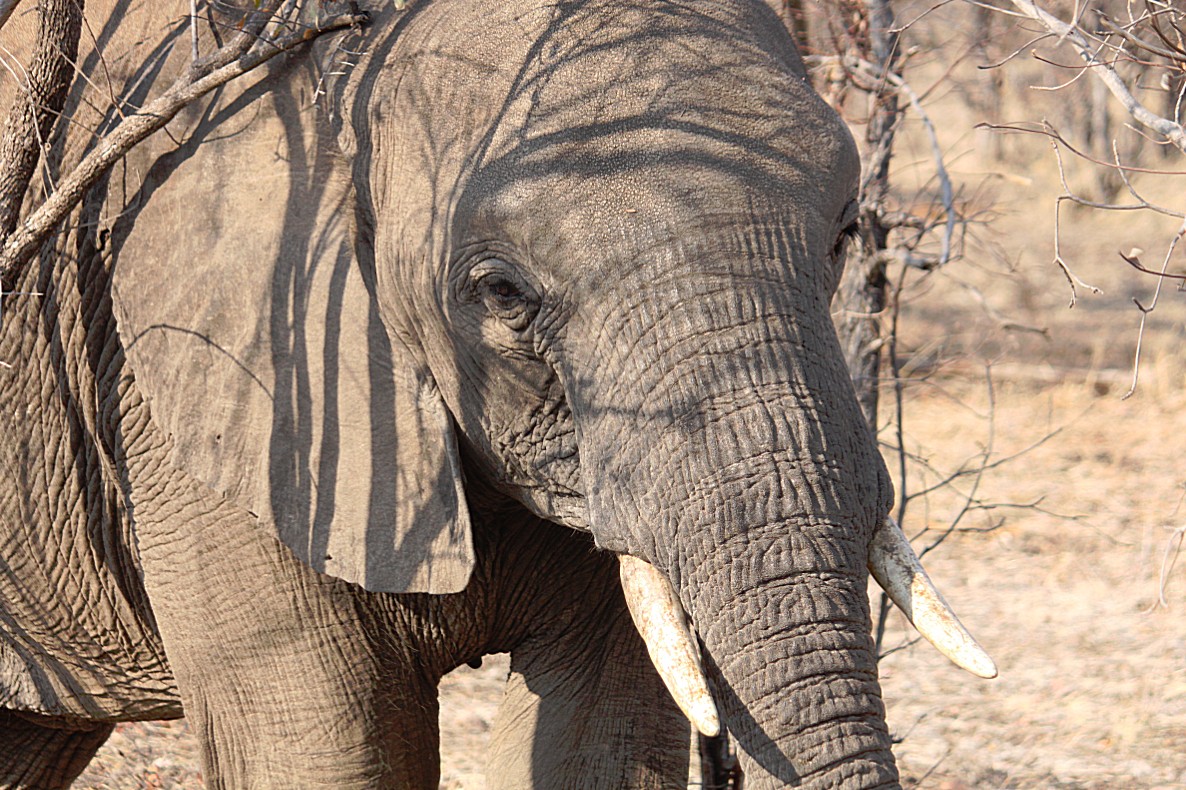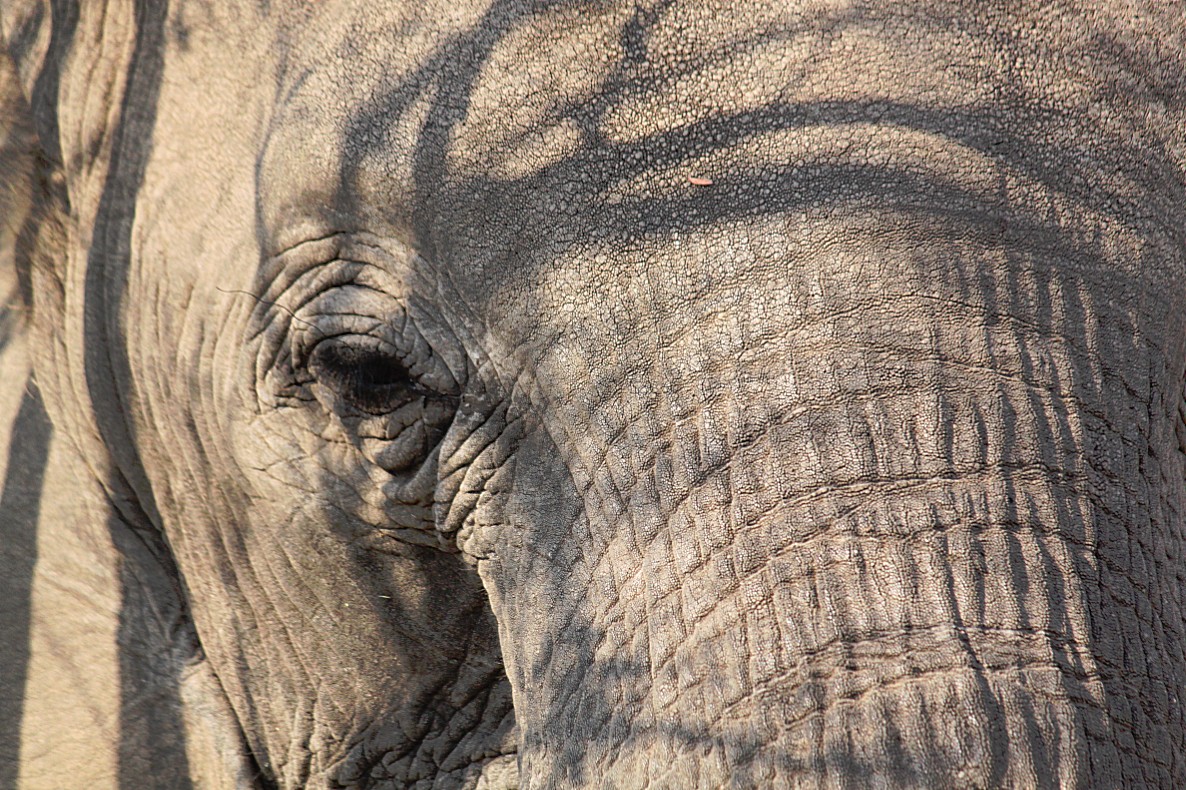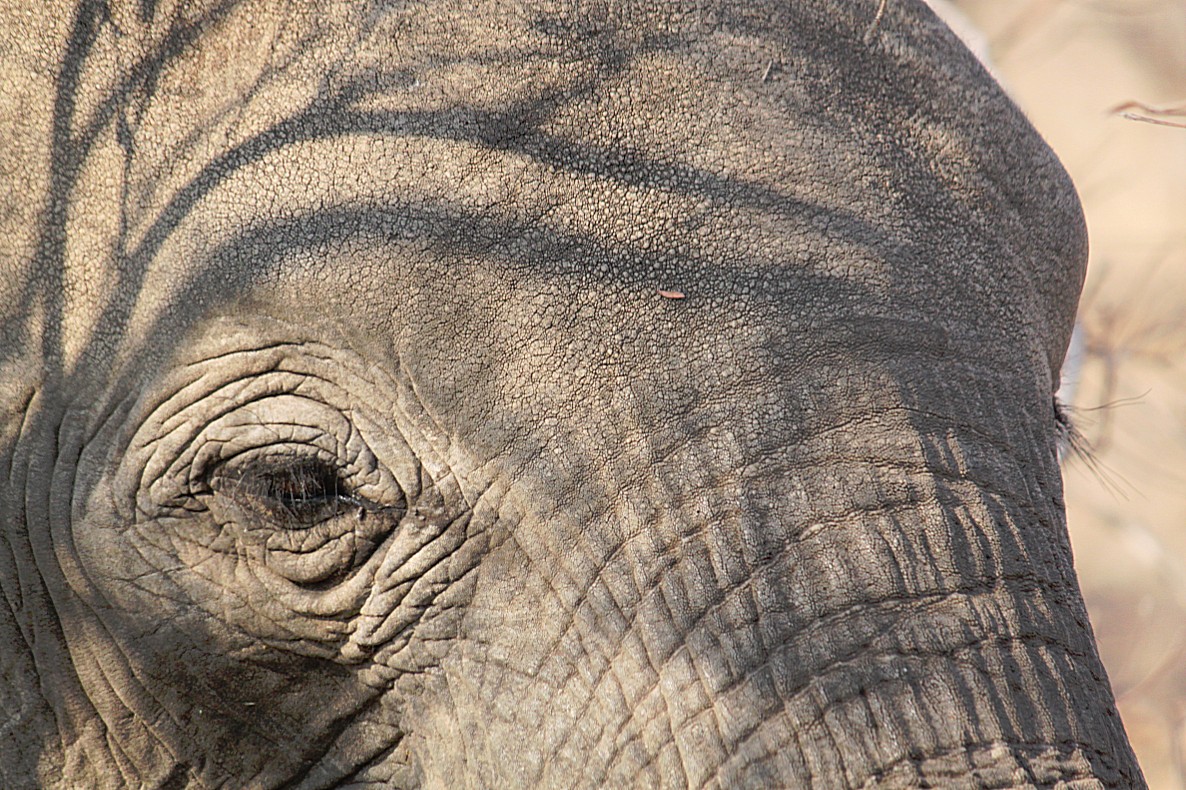 Why does anyone want to hunt these gentle creatures?
We had reached the great river Zambezi…
…and now it was time for some action 🙂
In 1855, Livingstone had canoed down the mighty Zambezi river to an island near the enormous smoke clouds that he had seen from afar. He walked to the other side of the island and then saw the most amazing spectacle ever: Victoria Falls.
The Wandelgek had decided to recreate this feeling as much as possible by canoeing down the mighty Zambezi towards the falls for about 12 kilometres.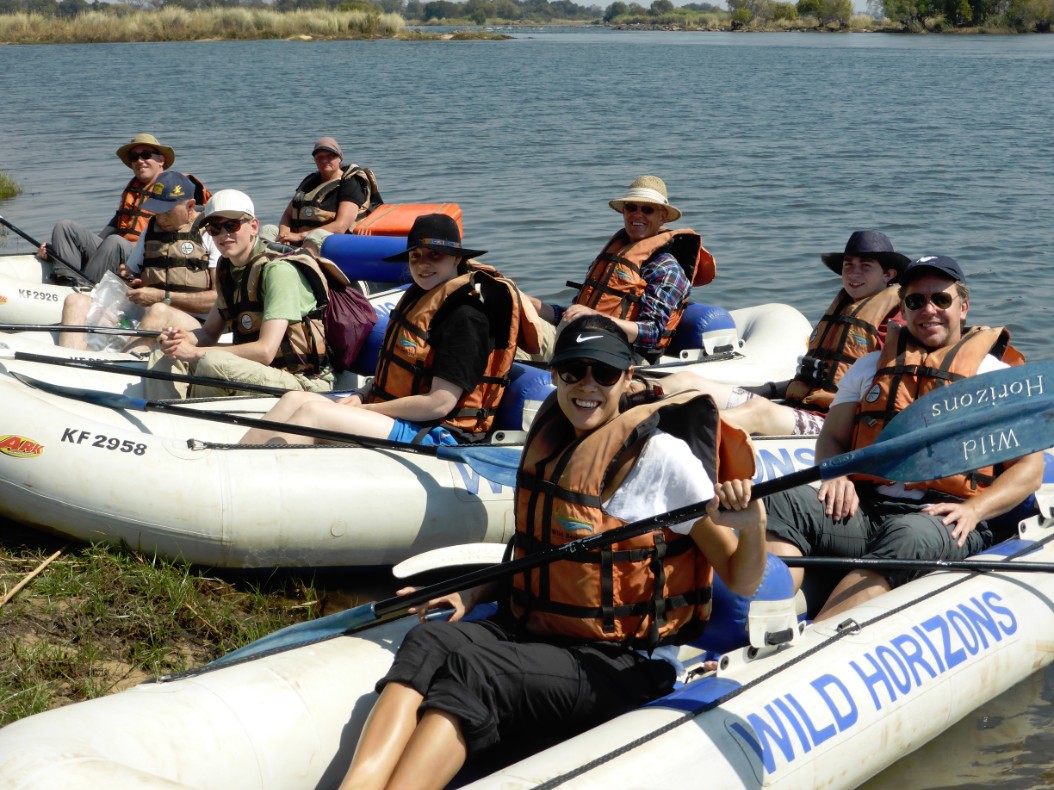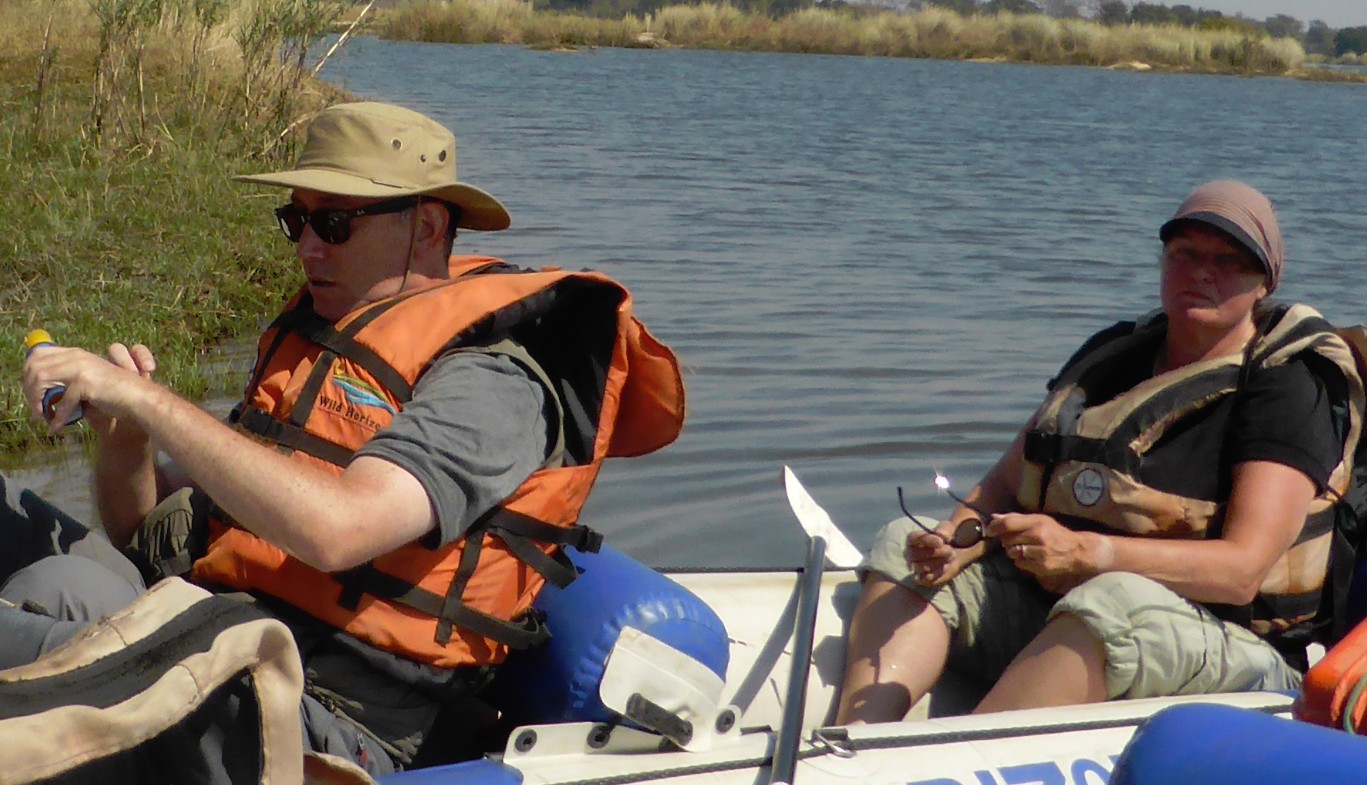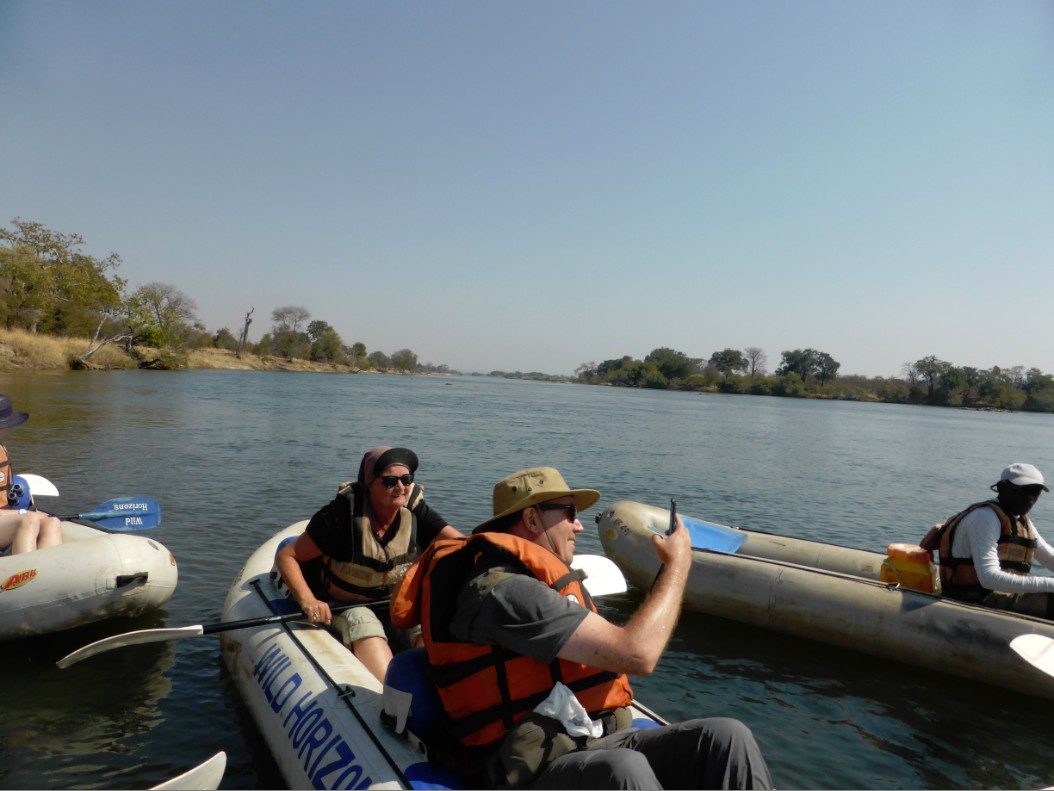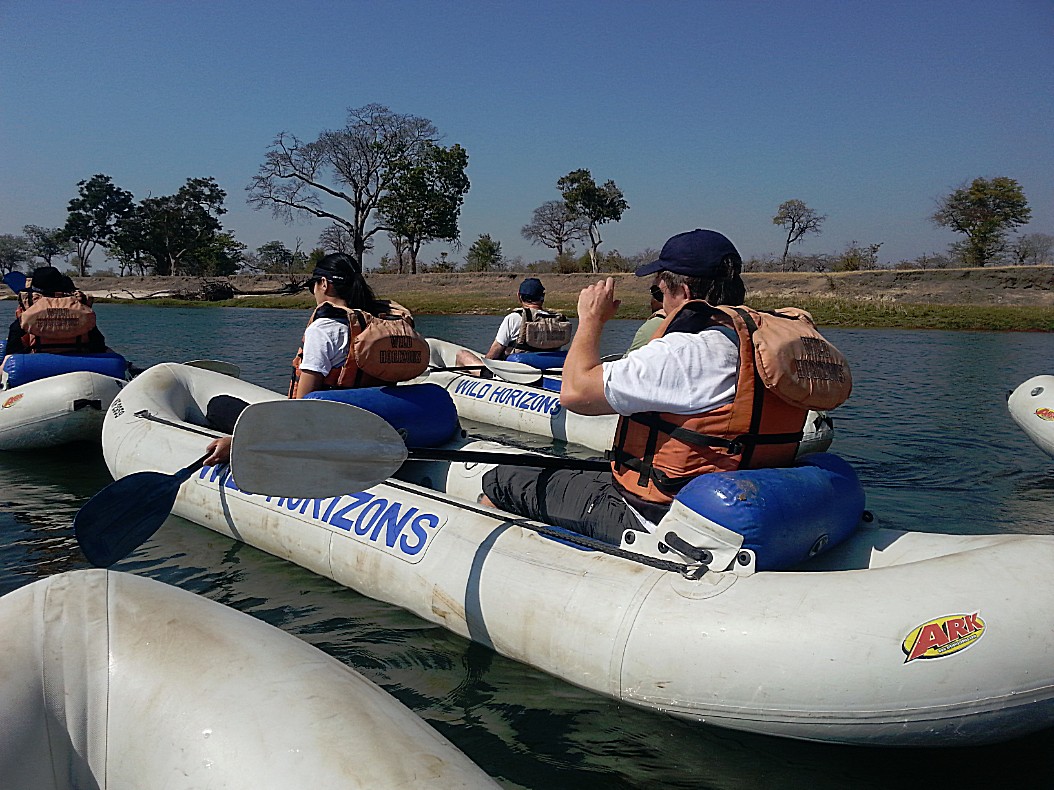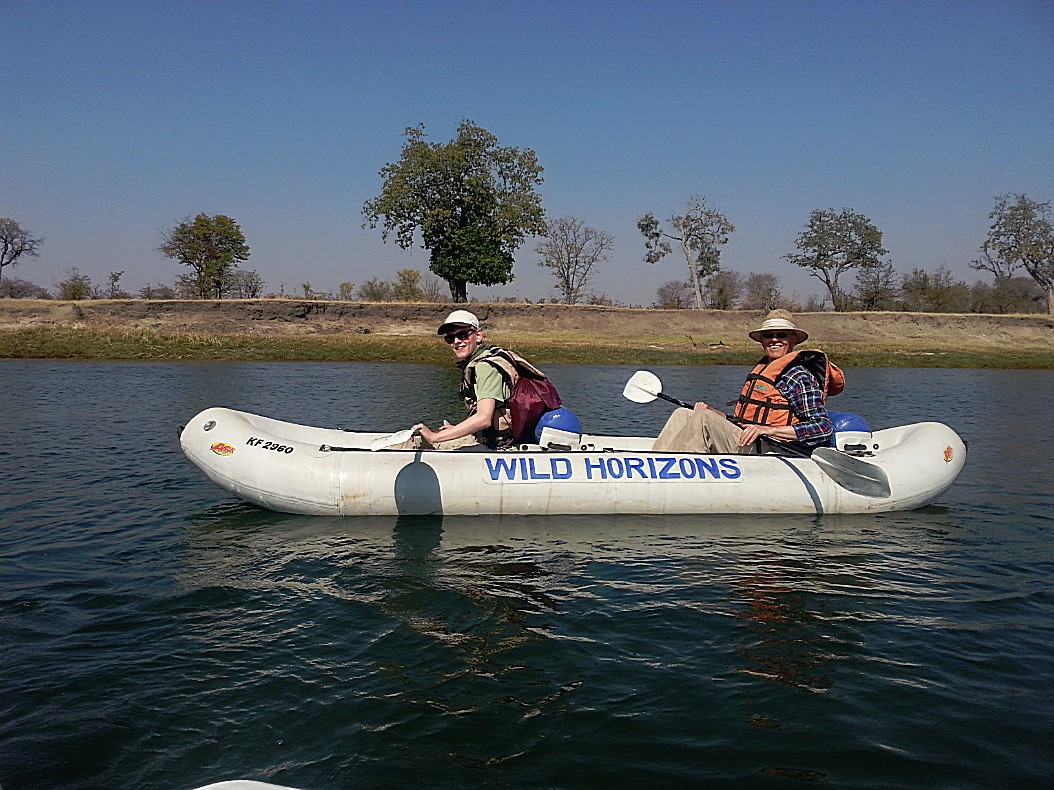 And so the biggest adventure yet had started 😀
We canoed downstream and after a short while the first rapids had to be passed. Passing rapids is more tricky than it seems because your really in a Wildernis park where crocodiles and hippos alike roam the rivers. This means putting attention to whatever the experienced canoe guides tell you to do.
A small group of Elephants had been drinking and now moved from the river…
The river was very wide and full of little treegrown islands…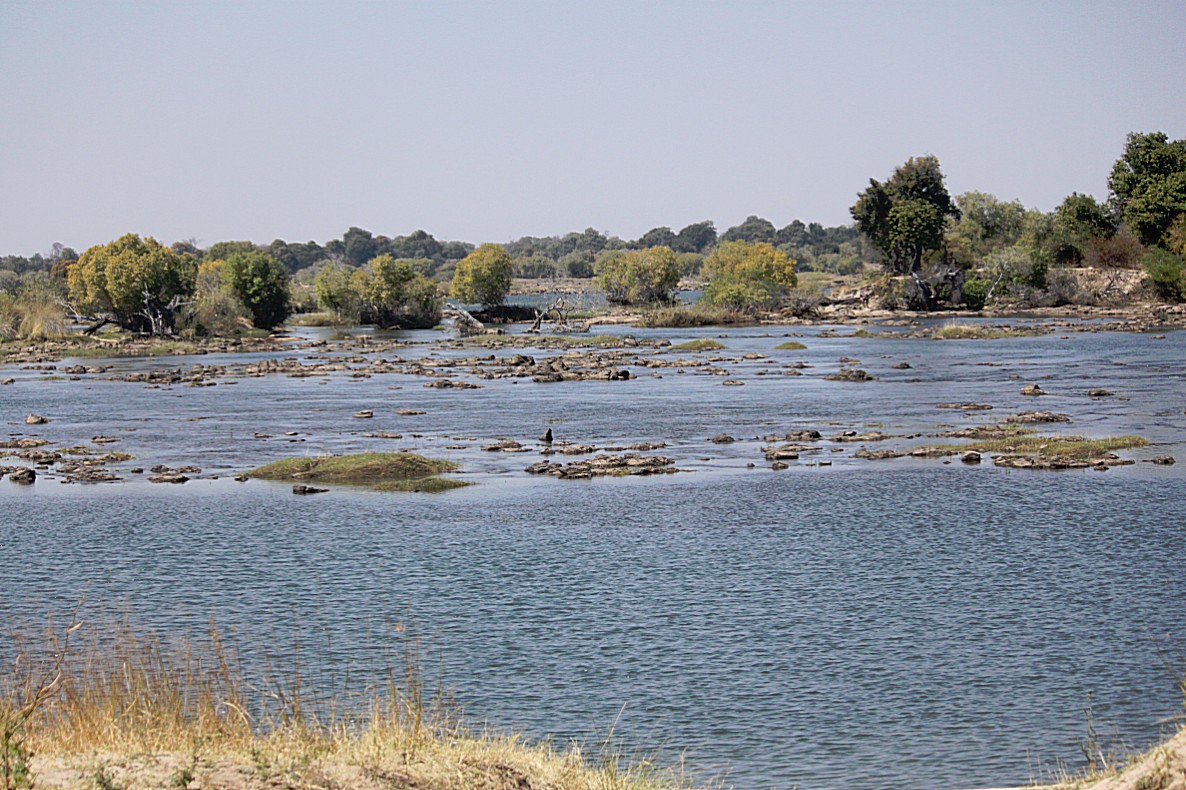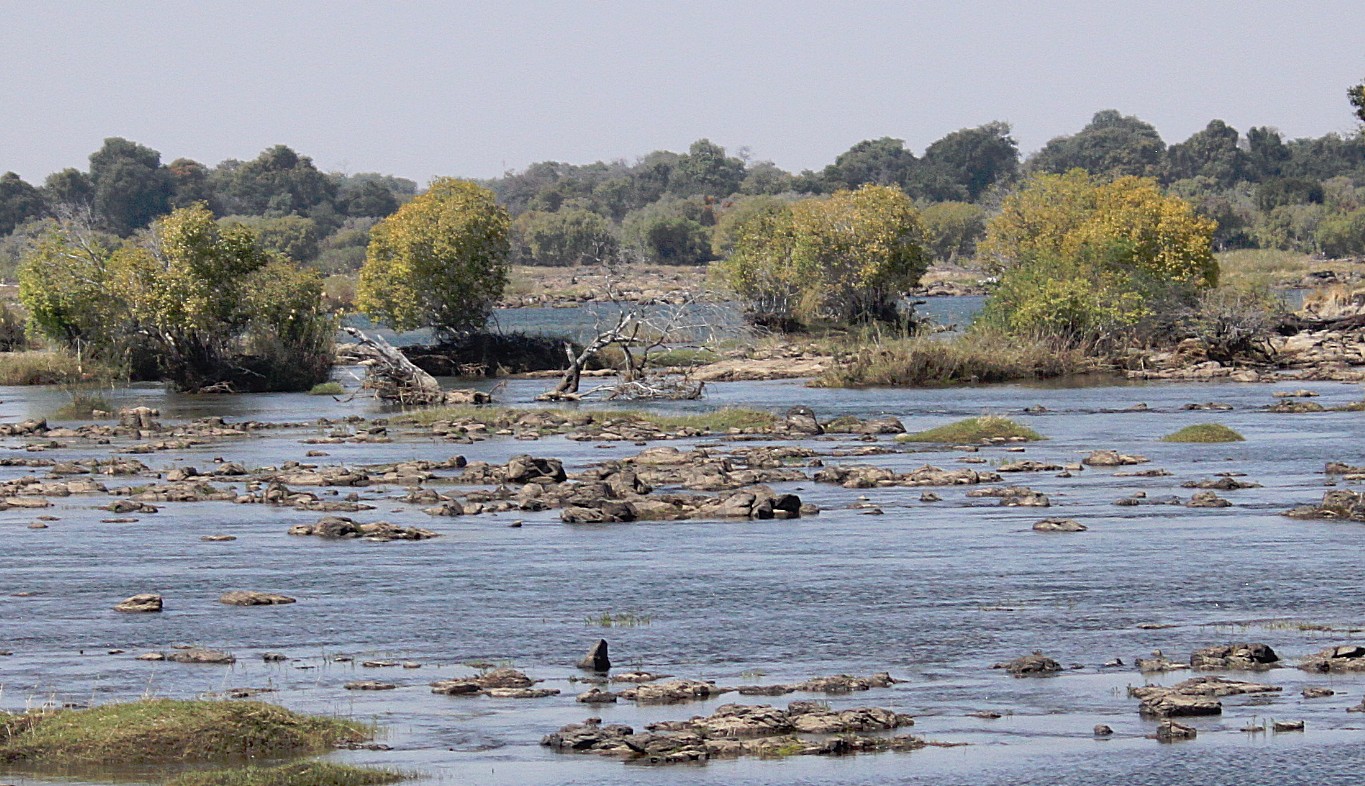 After seeing a small herd of Bushbuck wading thruogh an undeep river part between to islands just in front of my canoe, I knew this would become a very memorable adventure…
After passing some more rapids…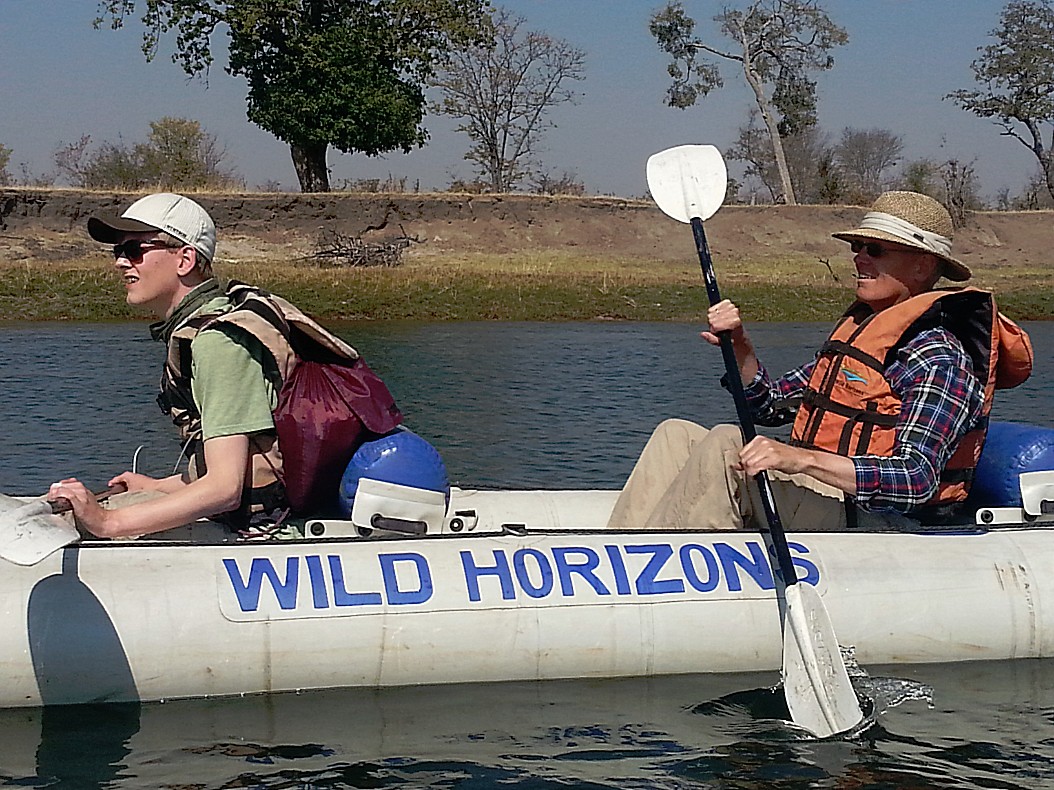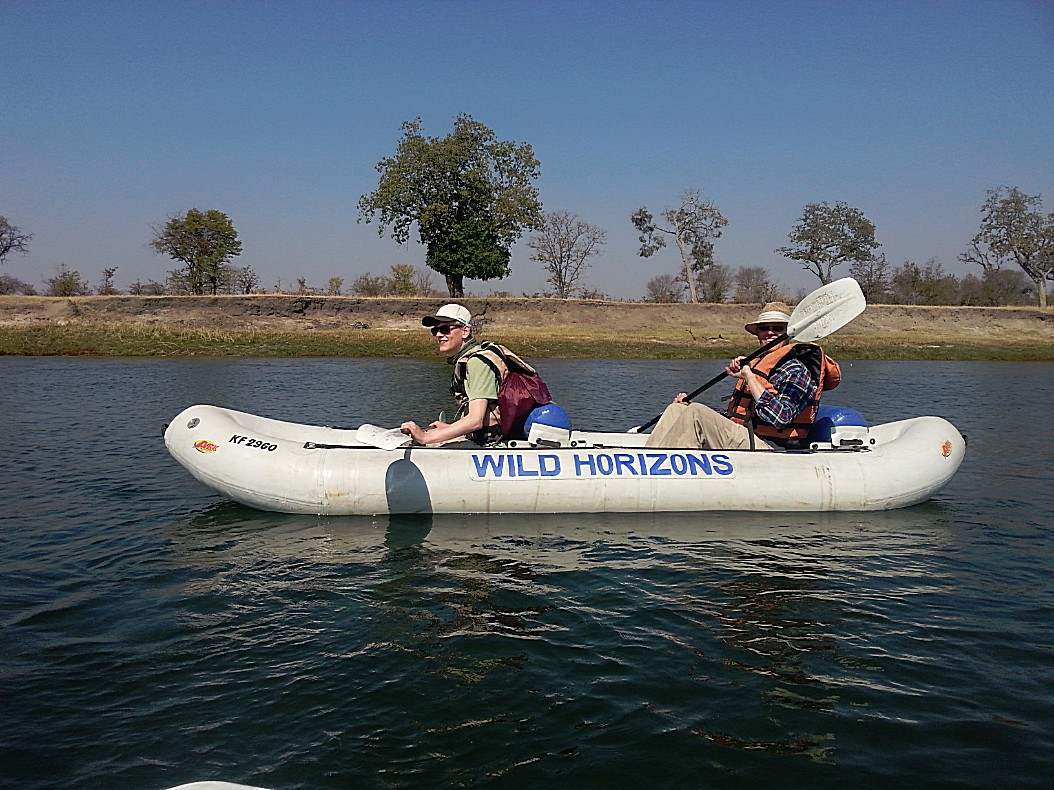 … the guides suddenly warned us to stop canoeing. Near the far river bench they had spotted a herd of hippos in the water and they were monitoring the water to see how far they had moved away from that riverbench. After what seemed to last for several minutes, the guides explained that we could pass provided we would canoe in a long linear formation and very close to the other riverbank.
And so we did….
And luckily soo!!!
Canoeing very concentraded almost against the riverbench I suddenly heard a bubbling noise on the other side of the canoe and there it was…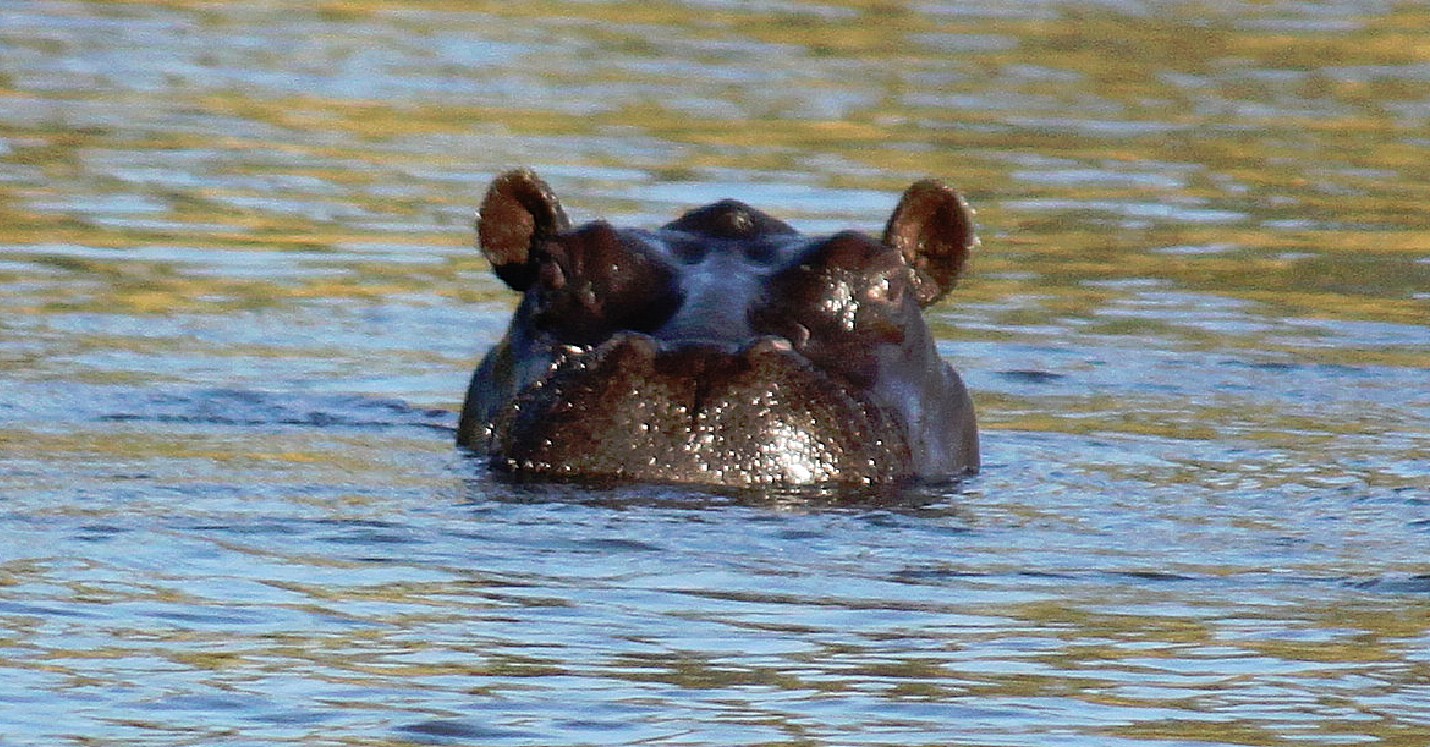 …although in my mind it looked like this…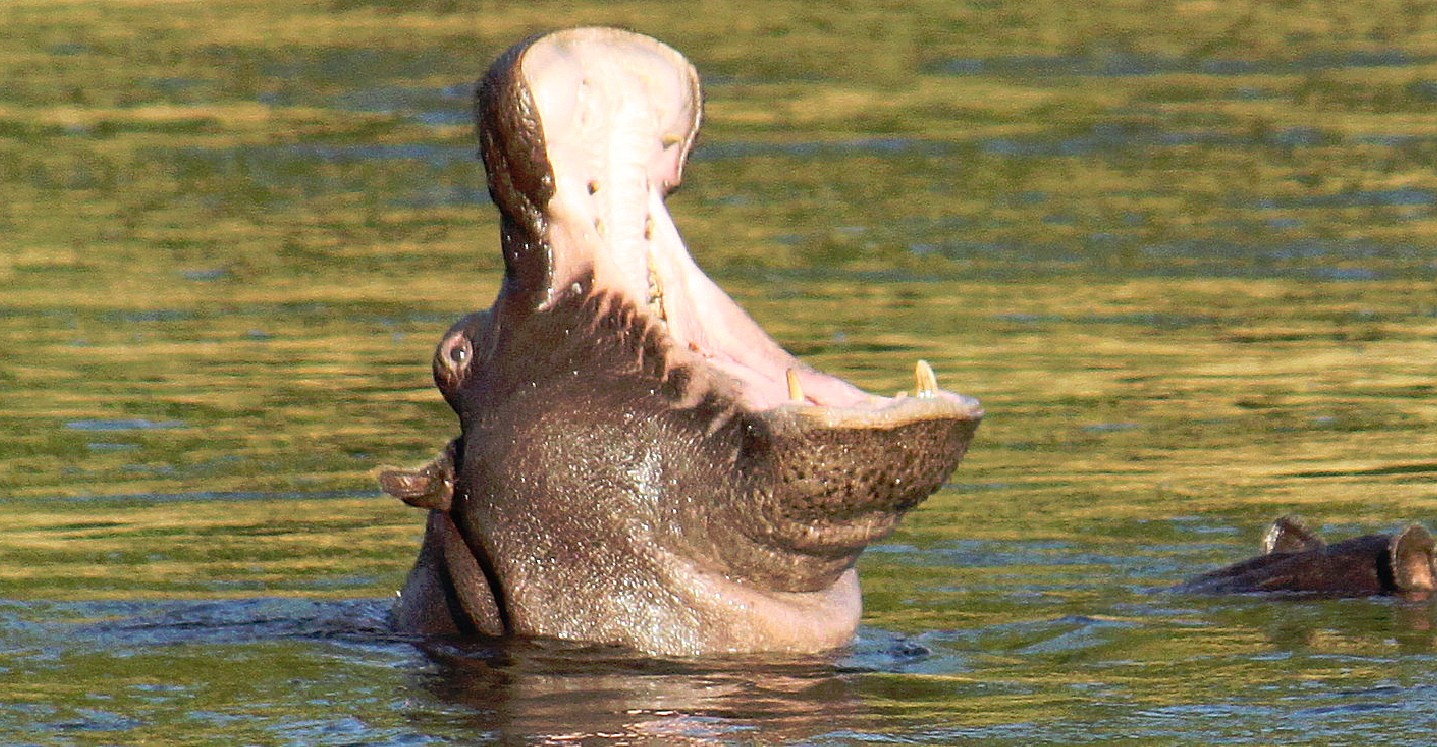 …a hippo had surfaced at about 2 metres from my canoe :-O
And I just felt an adrenalin impulse like never before rushing through my body up to my head. I looked at this hippo looking back at me and I had almost decided to jump from the boat towards the river embankment as soon as it would make a move towards us, when suddenly it sank again into the water. I waited a bit fearing it wouls resurface underneath the canoe but the realized it couldn't because it was way to undeep. Than I decided to start canoeing again (and all of this from the hippo surfacing up to this point only seemed to last seconds) and the canoes behind us also kept moving and I canoed as if my life depended on it.
When we had gathered with our guides, the guides told us to really had been scared too when the hippo surfaced and that they had completely missed that one when monitoring the river. They looked quite relieved.
Actually hippos look kind of cuddly and certainly not fast, but they can outrun and outswim humans easily, they can bite a mature crocodile in two and they are known as the wild animal that makes the most human casualties in Africa. They are very territorial in water and they are not afraid of boats, but they attack the boats.
Before we started canoeing we had a short briefing on how to behave when crocodiles or hippos attacked.
If a croque attacks you after you fell from the boat, get as quick as possible first to the boat second if possible to the shore. A crocodile is afraid of a big canoe.
If a hippo attacks, swim as quickly as possible away from the boat, because the hippo thinks the boat is an intruder in his territory and it will first attack the boat.
After a short break we moved on and passed some more rapids…
…and then The Wandelgek had this amazing view on a lonely Elephant Bull…
Finally we had covered the 12 kilometre stretch and on the embankment we saw the van and we ended this adventure making some final photographs of our canoe group which got some great compliments from our guides because of the discipline in following up their orders strictly which was only possible because we all had previous canoe experience.
And then after we gathered our canoes and peddles and helped stacking them on a trailer
…it was time for a beer and a barbecue on the shore…
There was grilled chicken, grilled game meat and some bread and salads. And of course a Zambezi Lager beer 🙂
Then I looked a last time at the river before entering the van and returning to Vic Falls for a nother very exciting adventure… but more of that in my next blogpost 😉