Zambia: The Mosi-oa-Tunya National Park – 2015
A bit further passed the Zambian border was the entrance to the little site that offered access to Victoria Falls.
Major tip: When entering Zimbabwe from Namibia you can choose to buy a ZIMZAM visa which gives unlimited access to both Zimbabwe and Zambia for a few dollars more than an exclusive Zimbabwe visa.?
Beneath is a 3D visualization of the falls and part of the gorges around the Zambian Mosi-oa-Tunya site….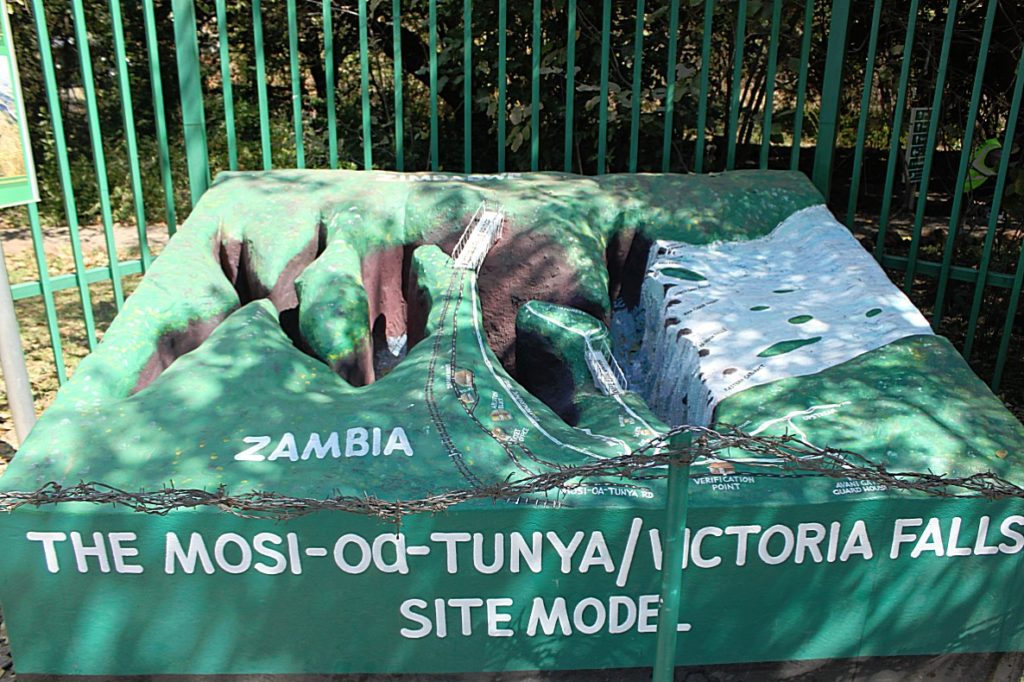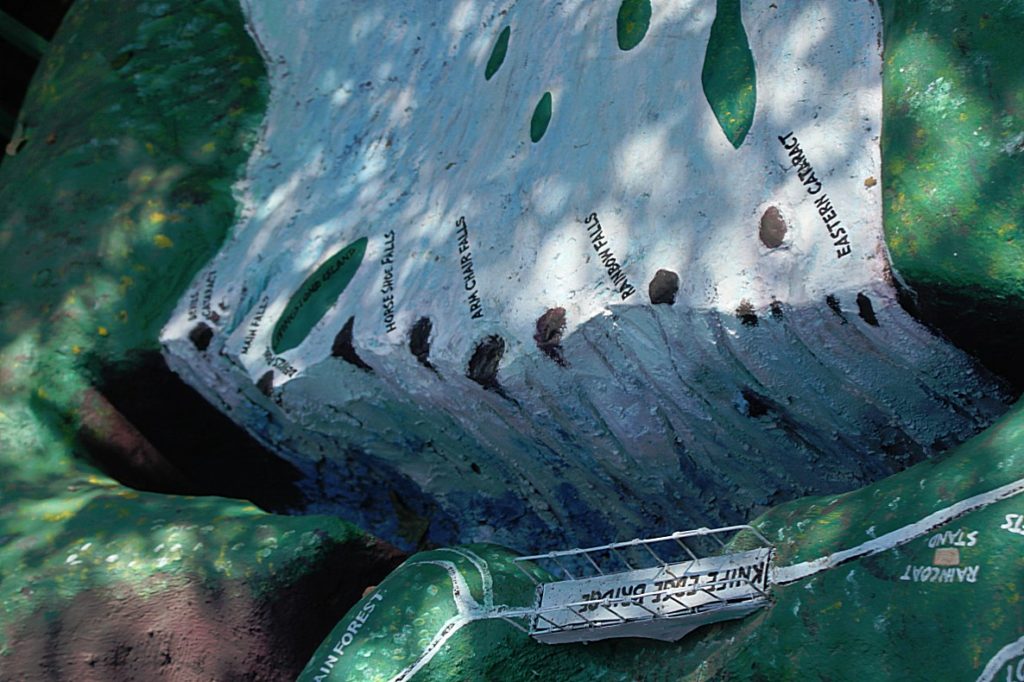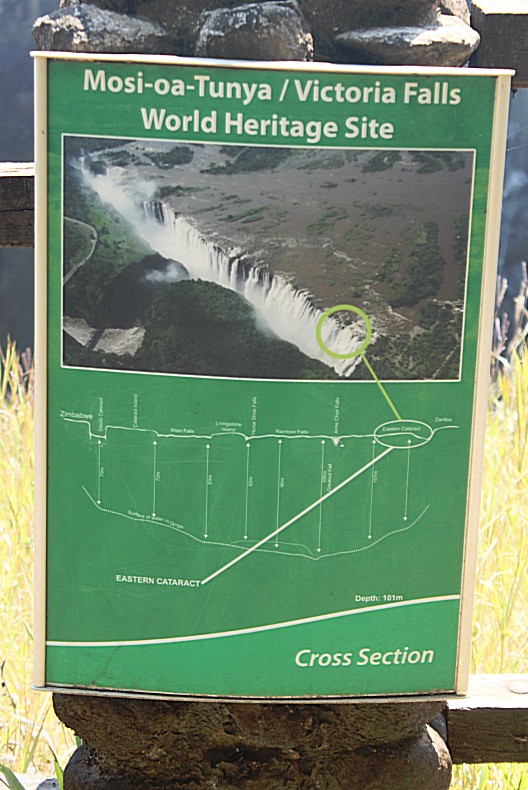 Rainforest
Behind the gate was a tropical rainforest and there were lots of monkees, like this little one, playing with a waterhose…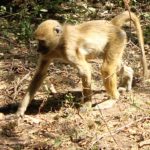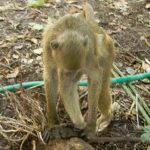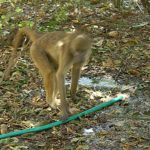 The Wandelgek walked on through the Rainforest…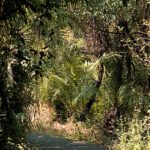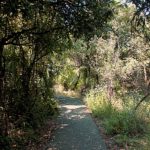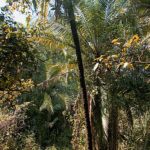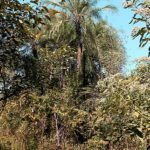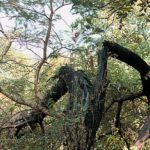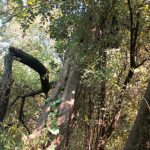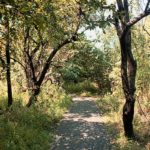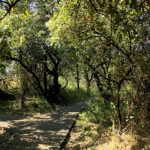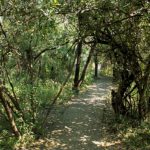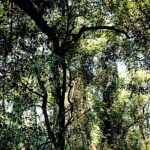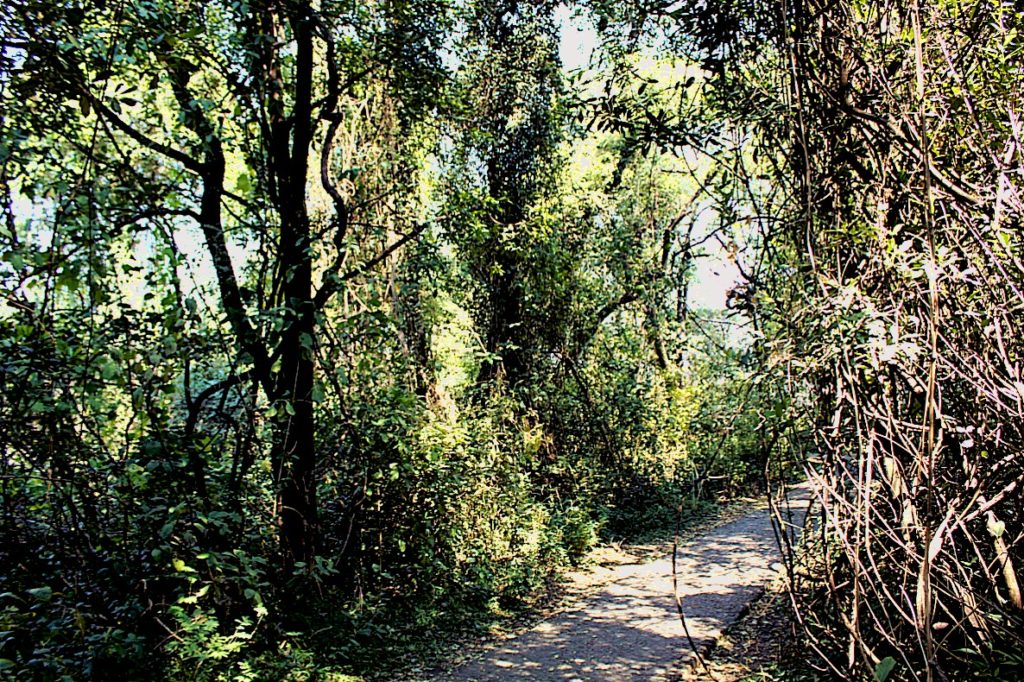 …then he reached a narrow bridge named Knifes edge bridge from where it was possible to have a magnificent sight over Victoria Falls Bridge and the gorge in which the Zambezi distanced itself from the falls…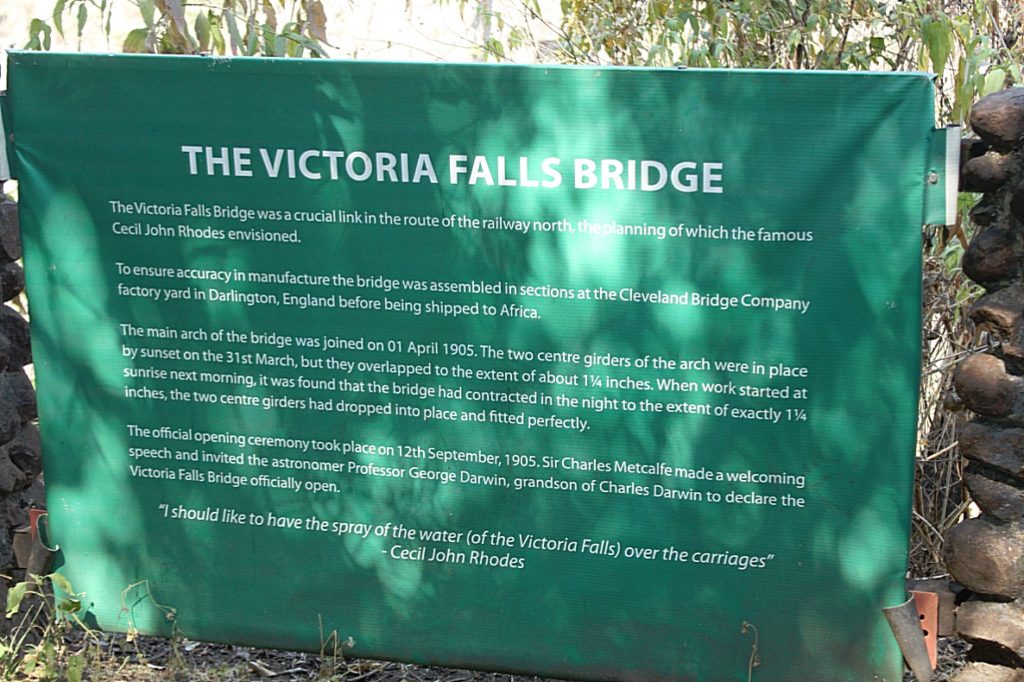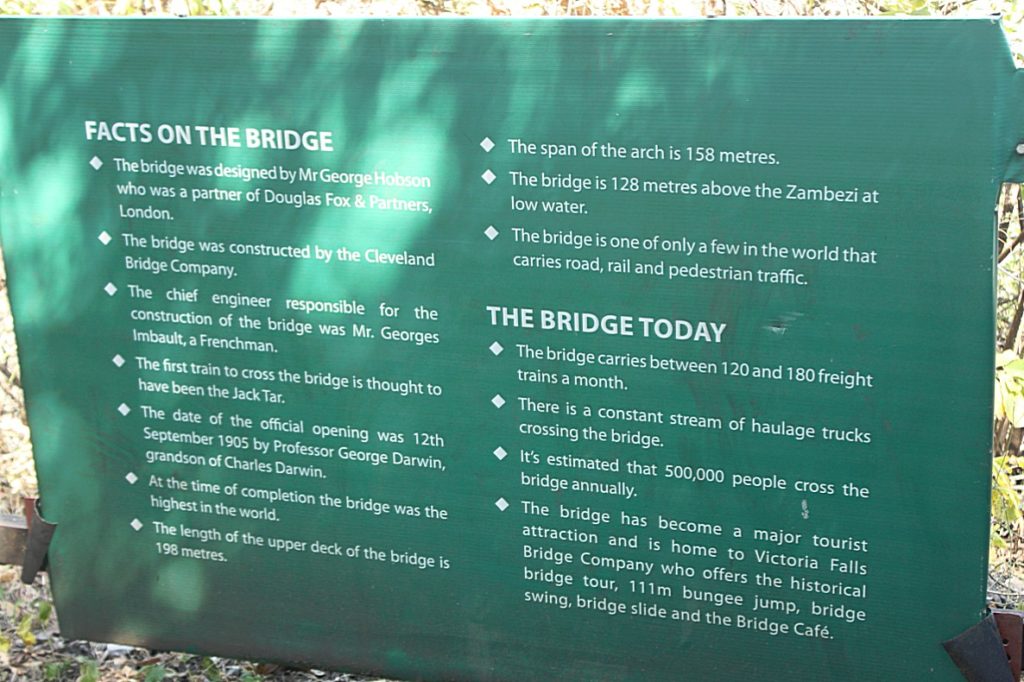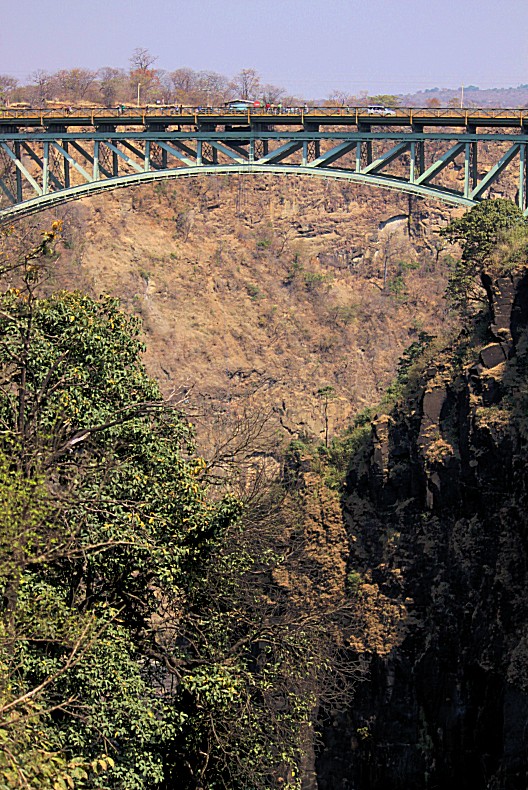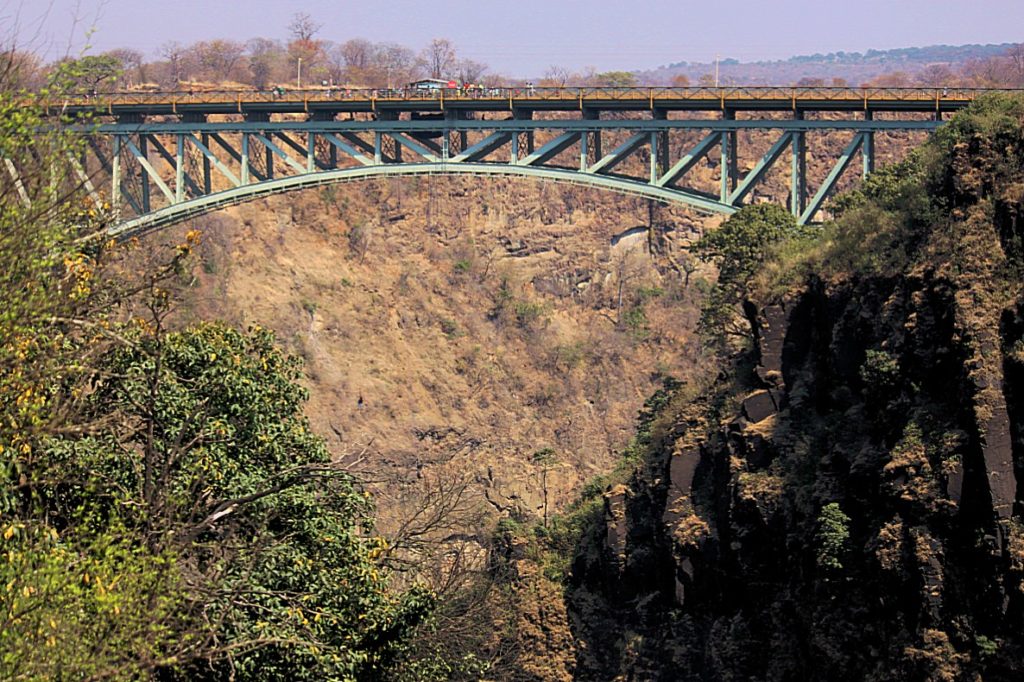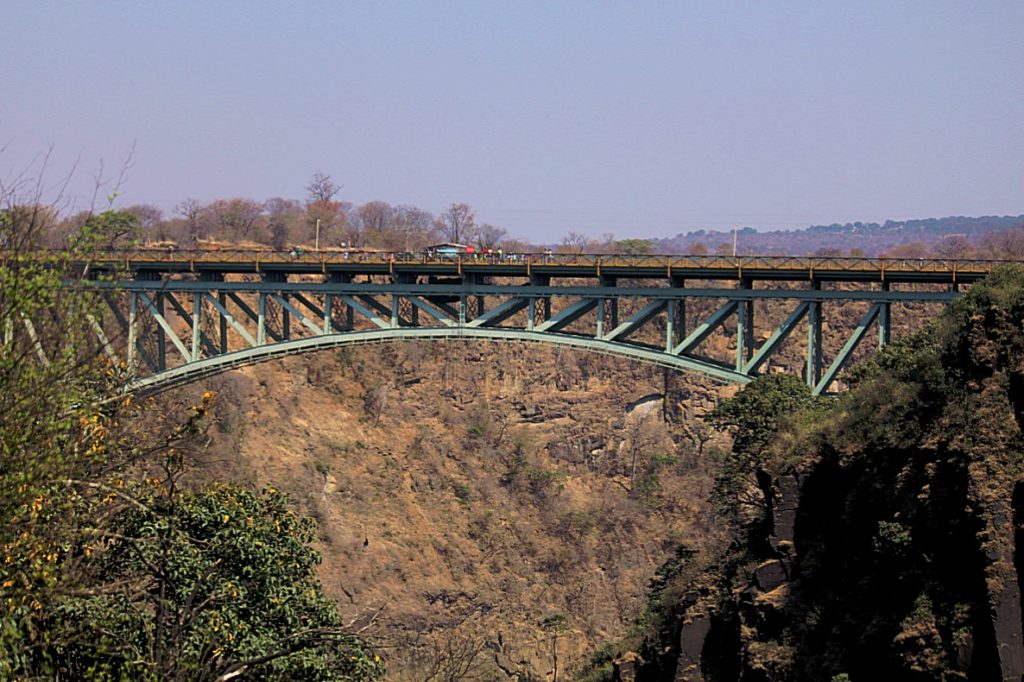 Looking in the other direction the view over Victoria Falls was simply overwhelming…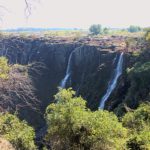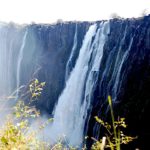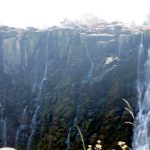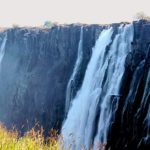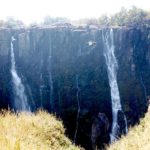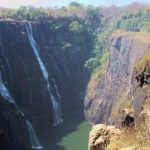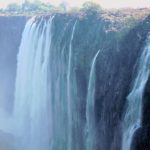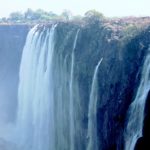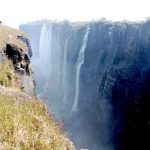 On the Zambia side of the falls, it was possible to get much closer to the actual falls and see its beauty and its sheer destructive power…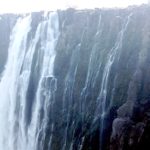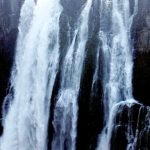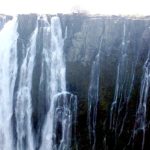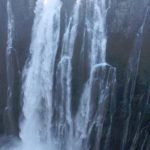 The Boiling Pot
Then The Wandelgek reached the most spectacular part of the falls, The Boiling Pot.
This is where the water of the falls merges from the gorge left and from the gorge right and from the falls directly above and creates a strong whirlpool before it is thrown into the second gorge and floats away…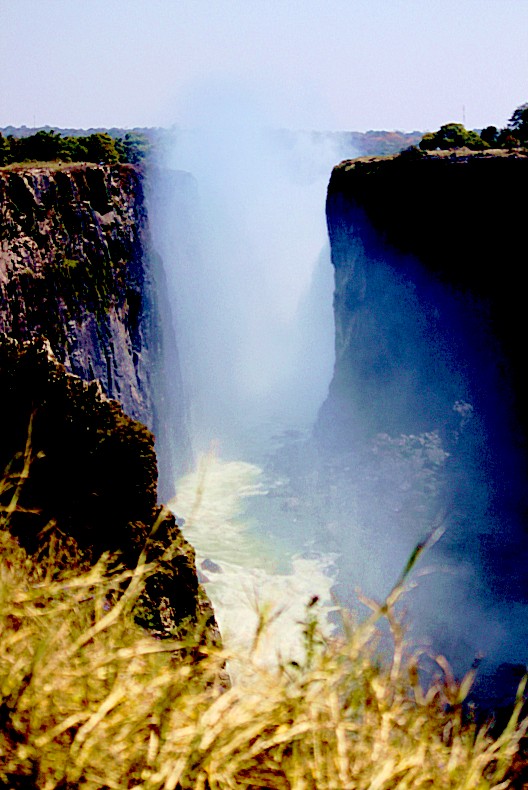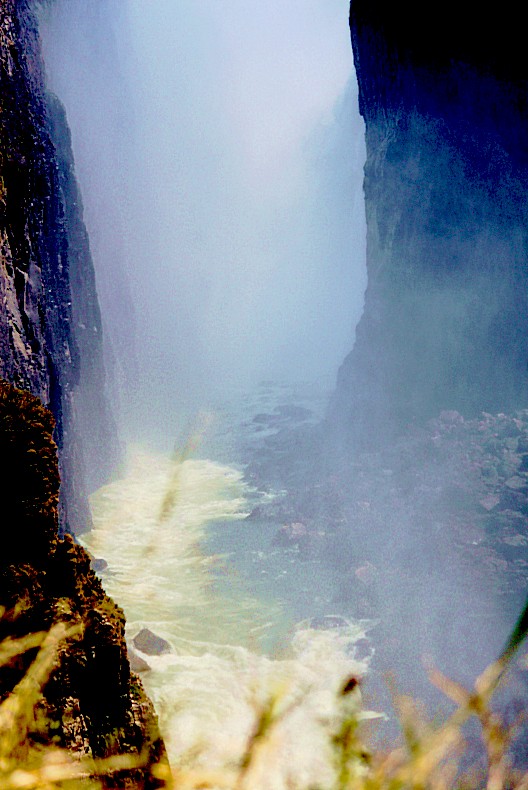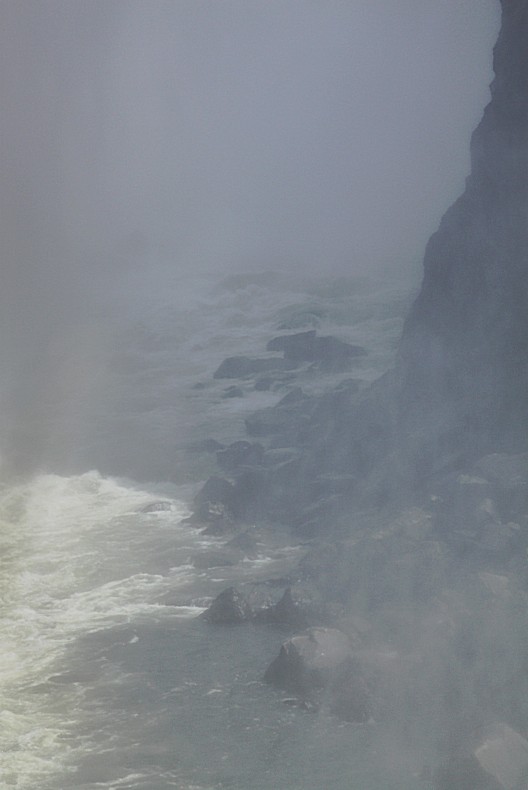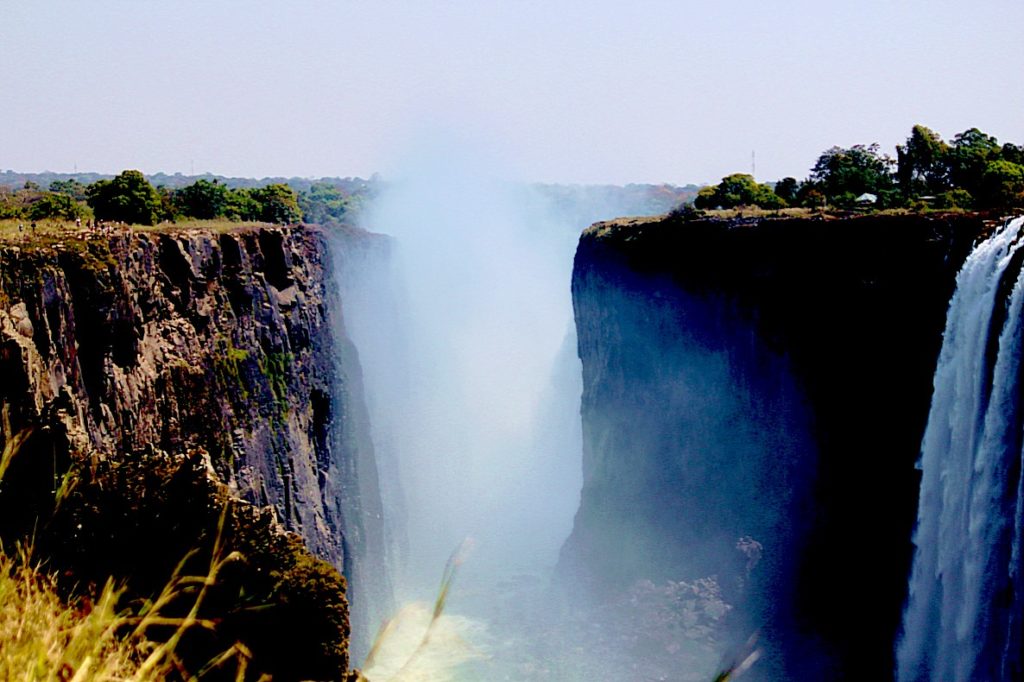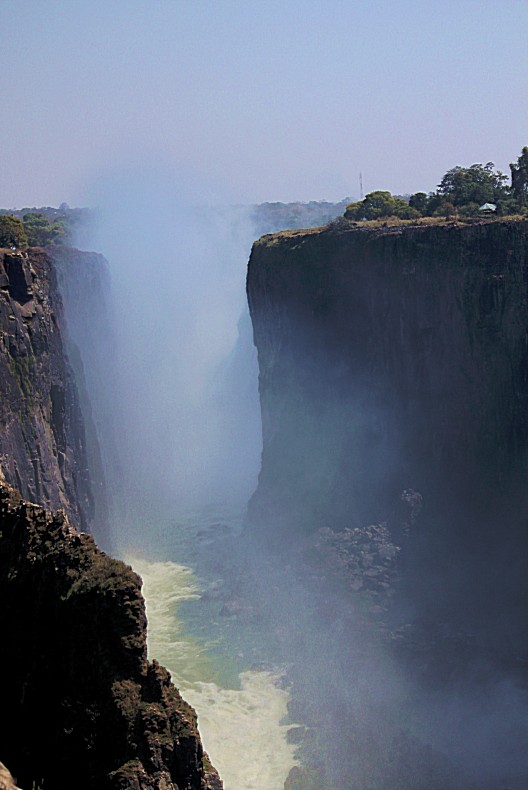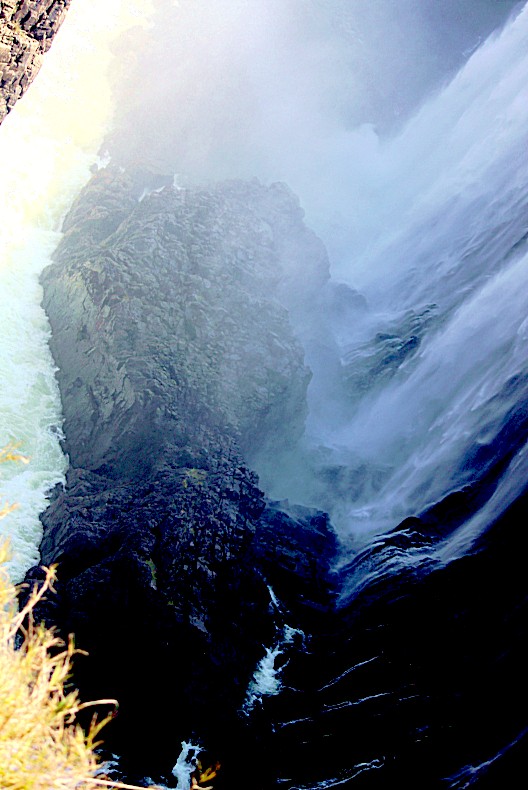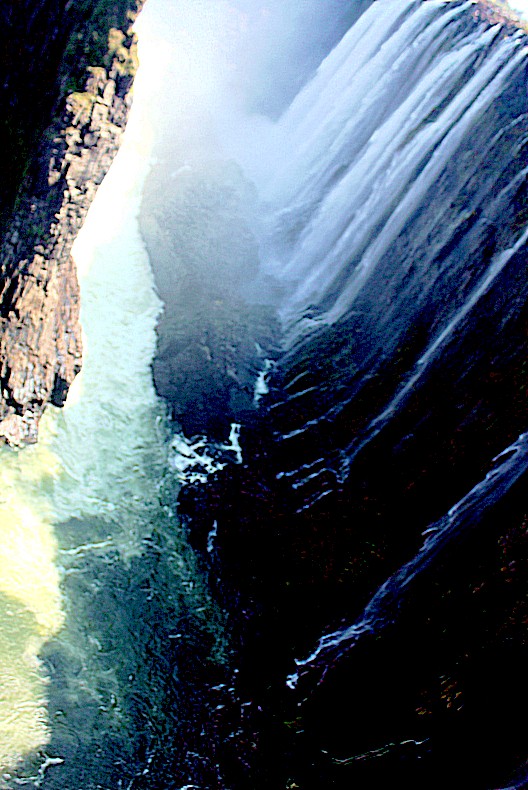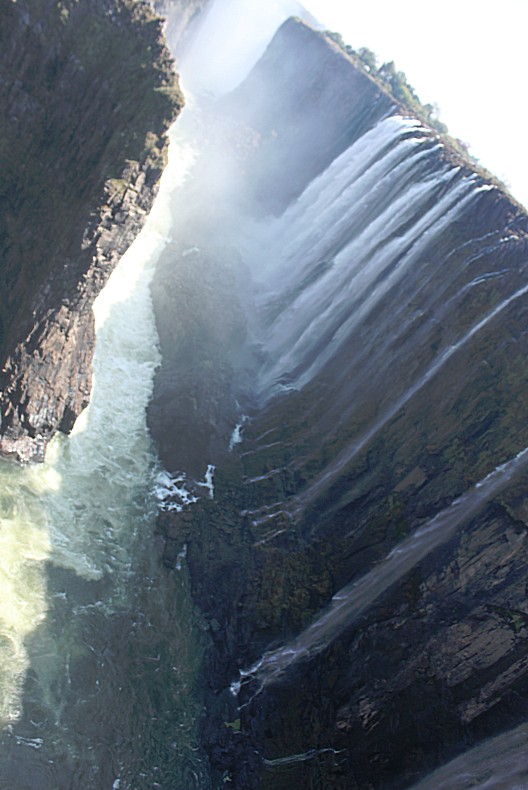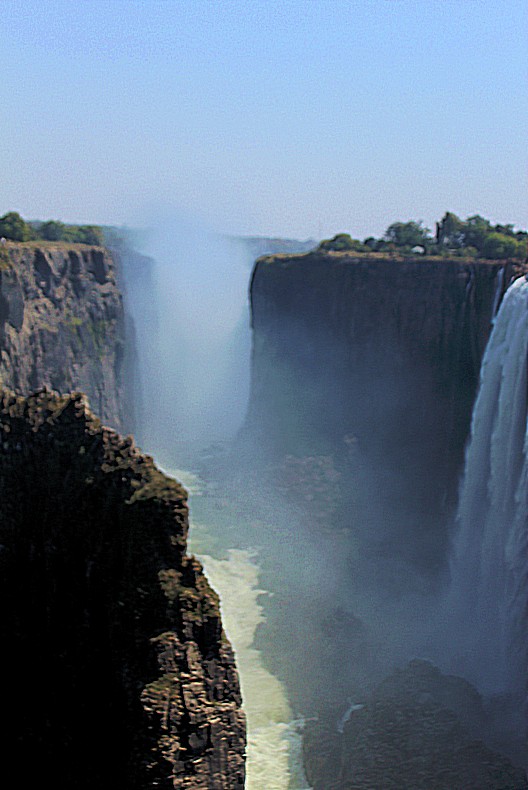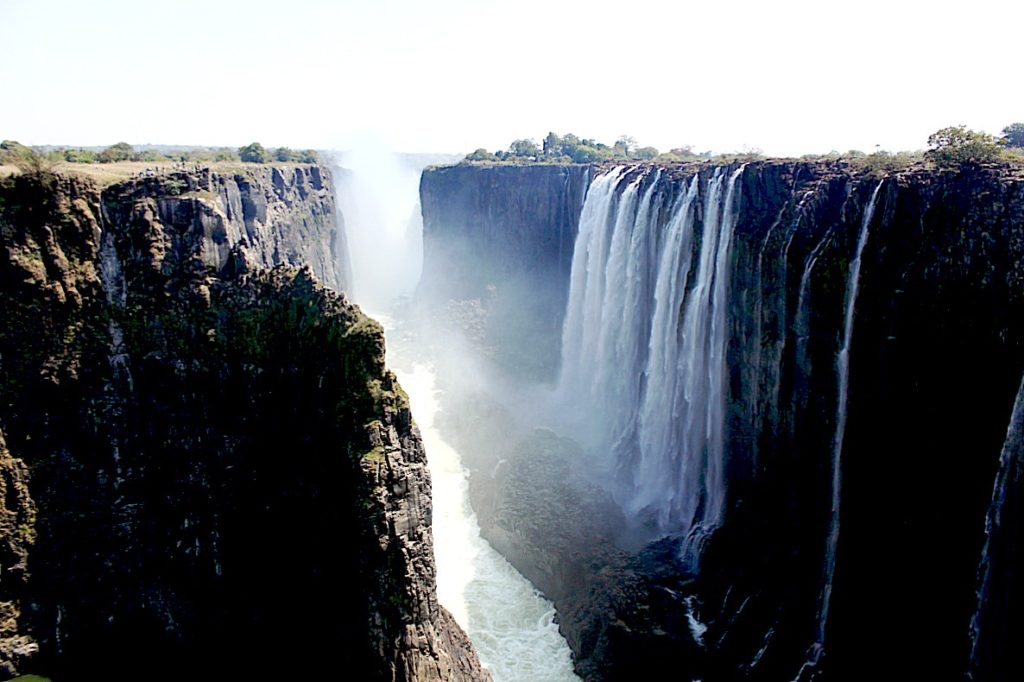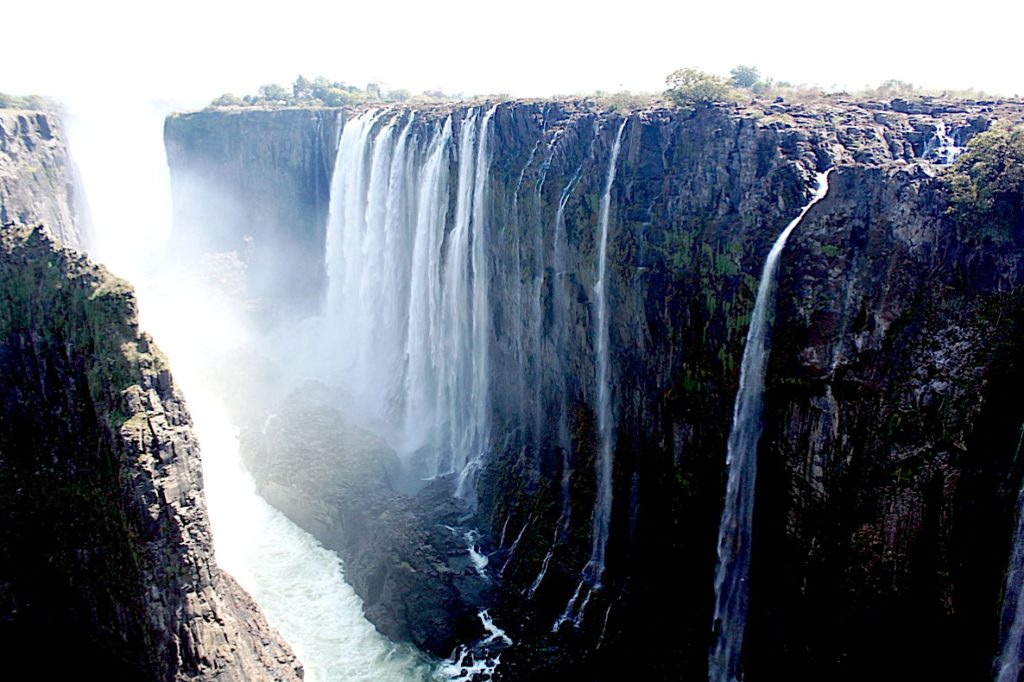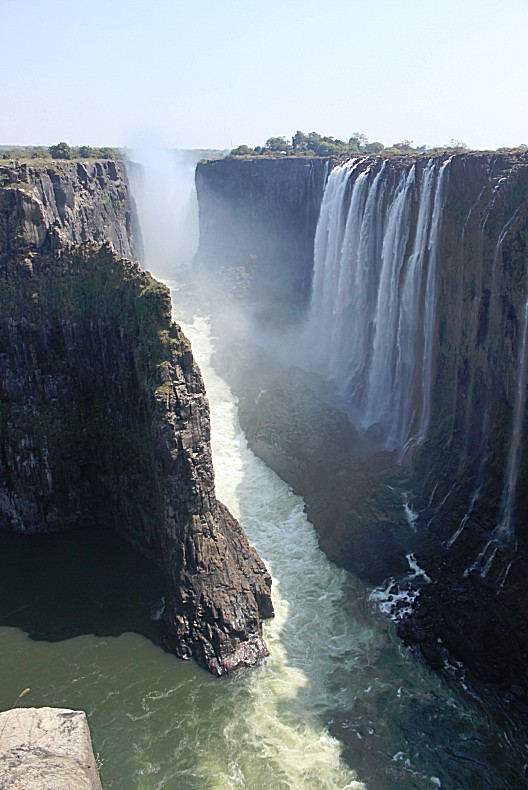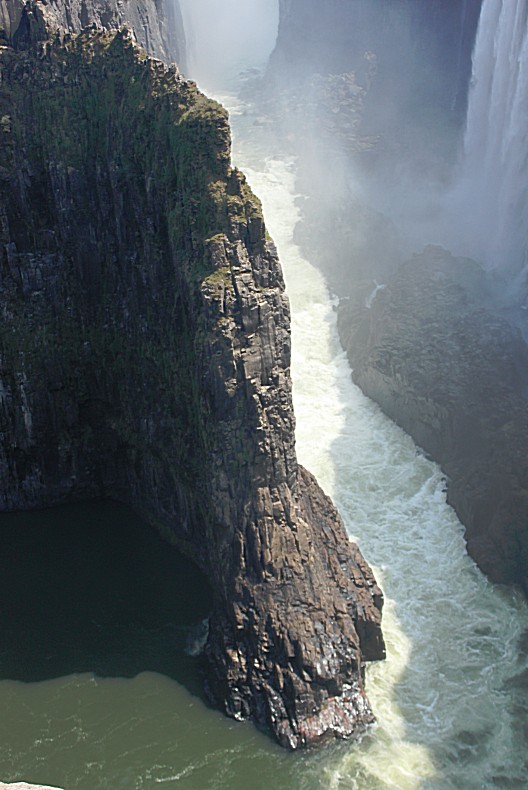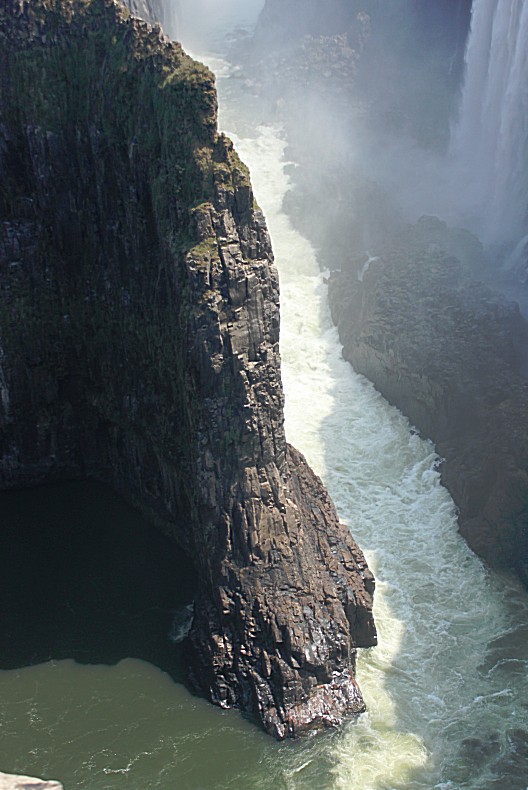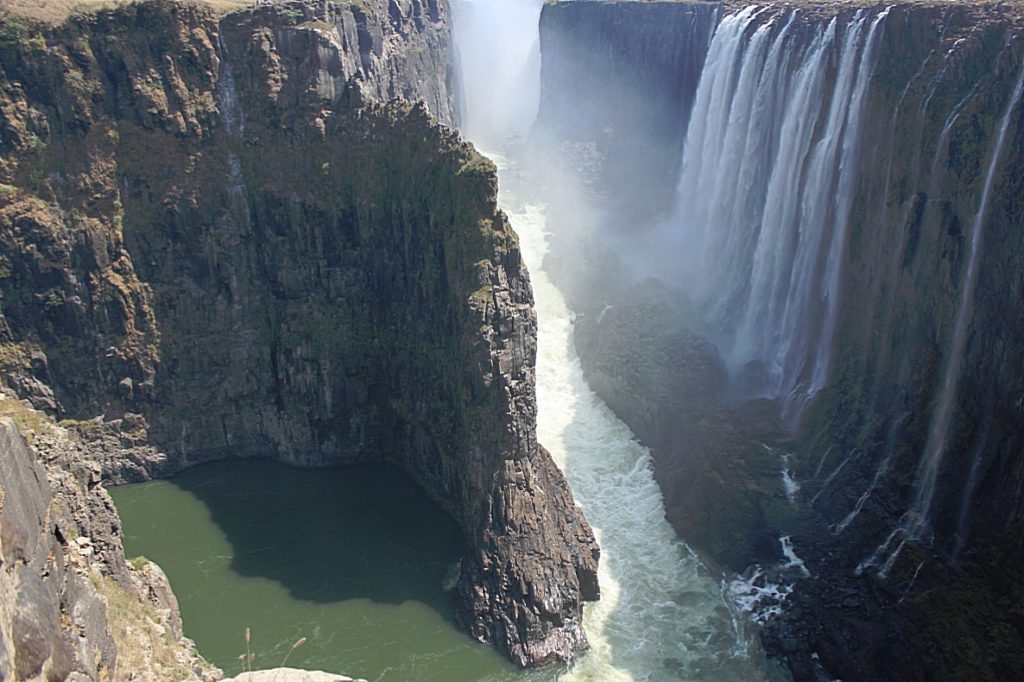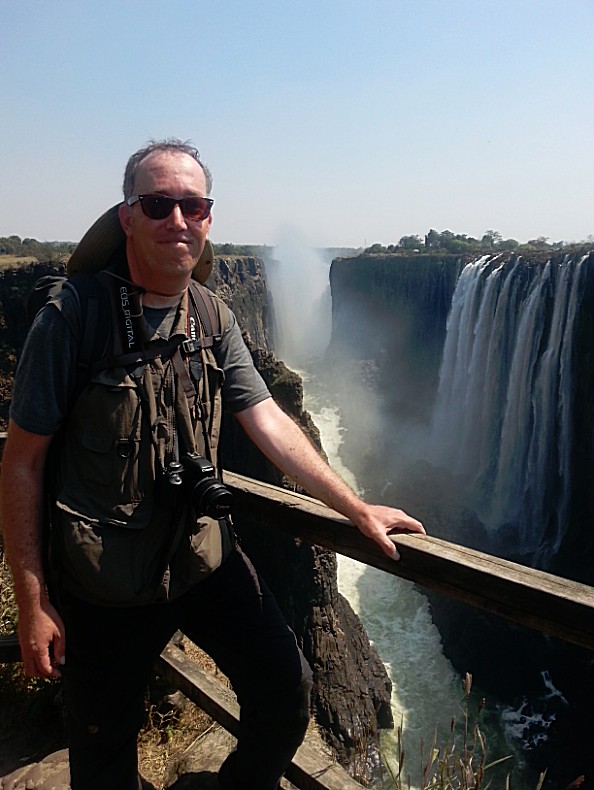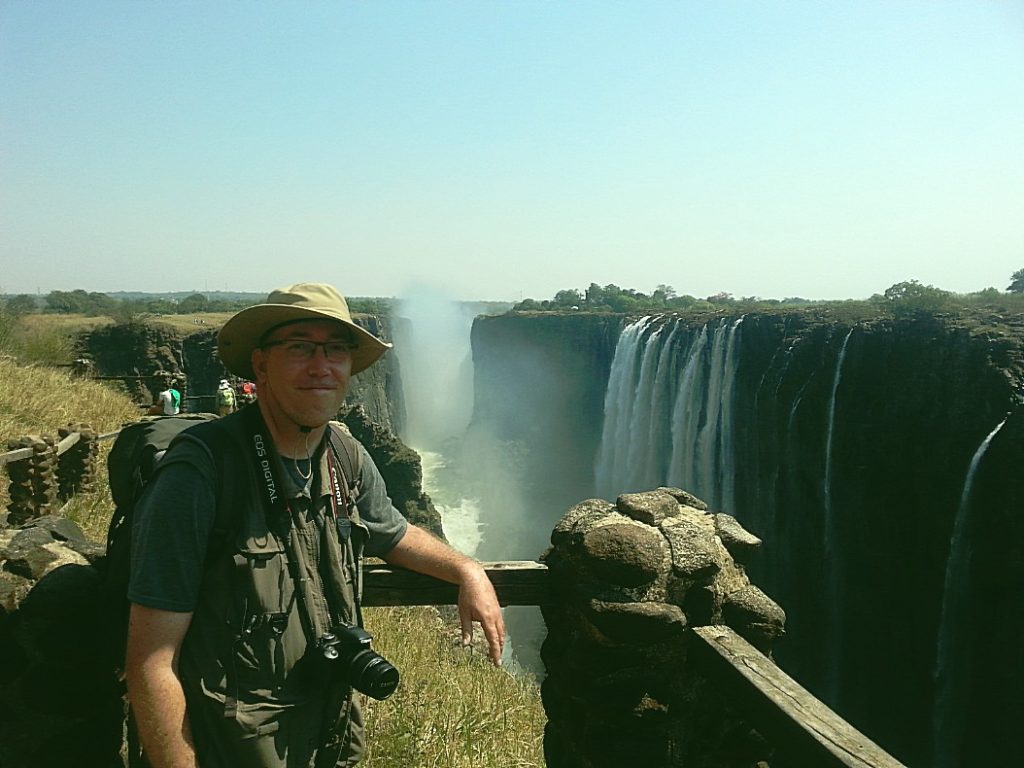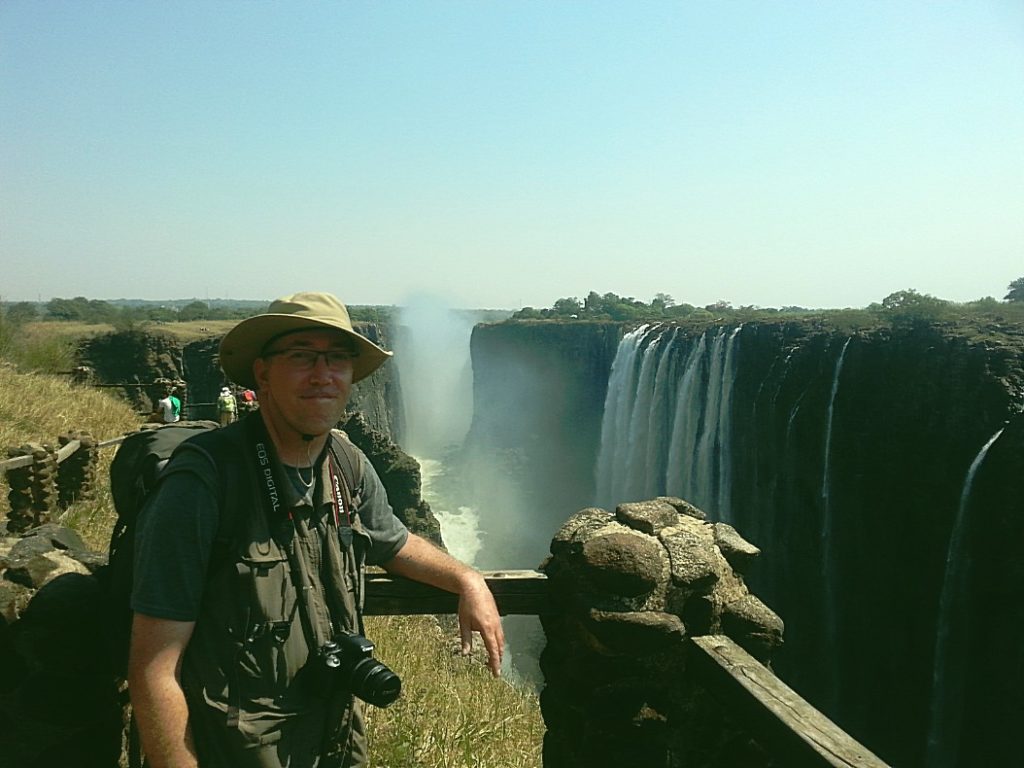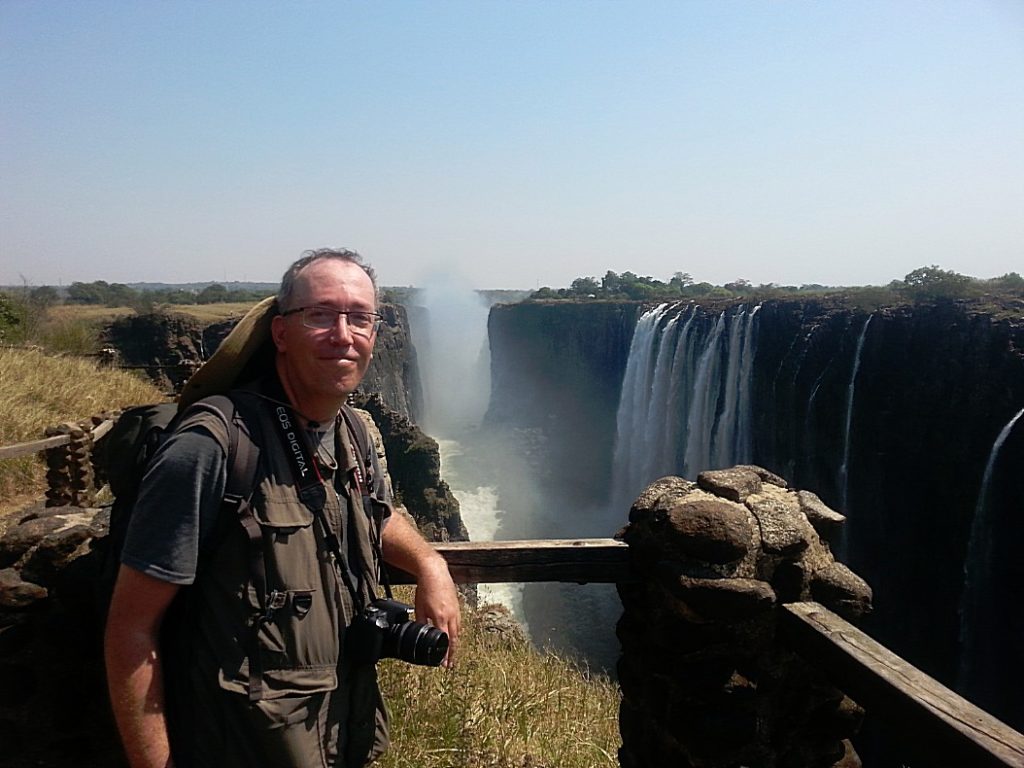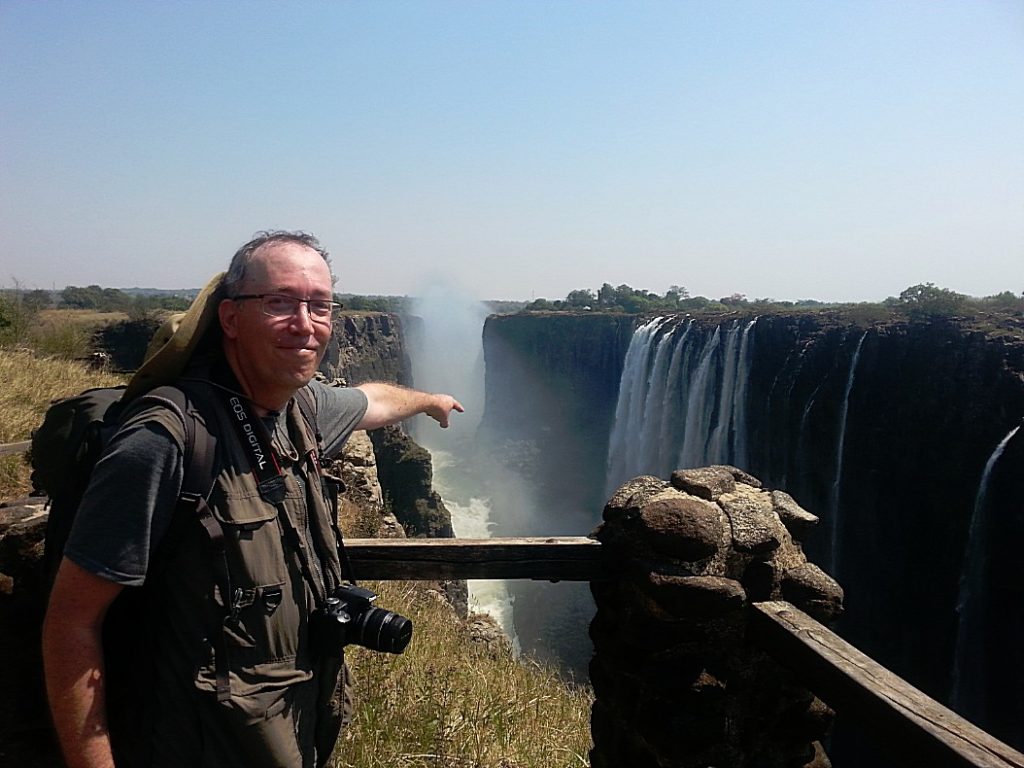 This was also the furthest point on the Zambian side of the falls and walking back The Wandelgek enjoyed some great views: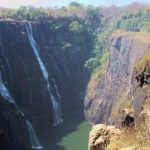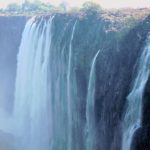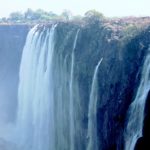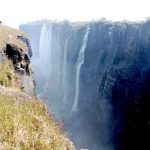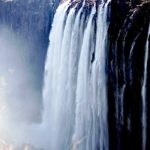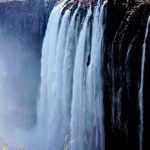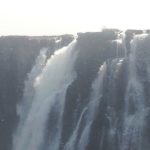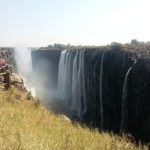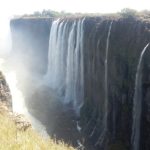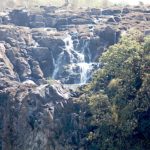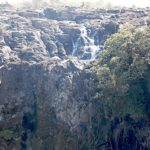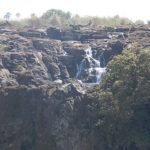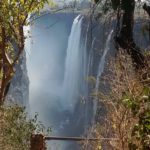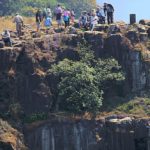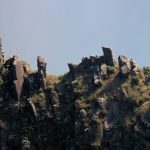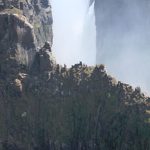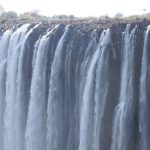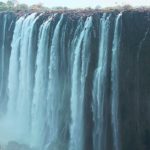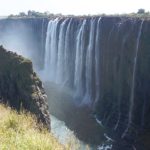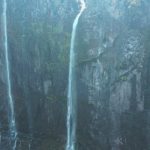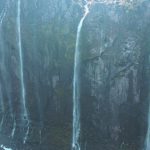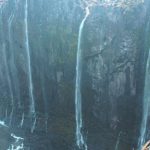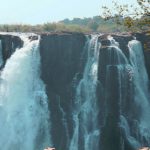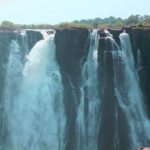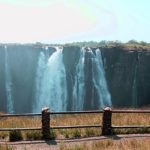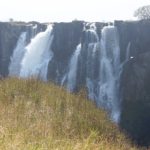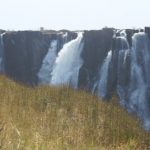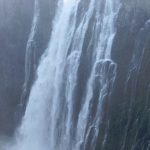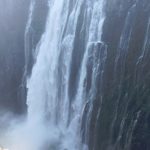 The path returned through a patch of rainforest to the entrance and to another David Livingstone staue where I needed to make some more pictures with this hero…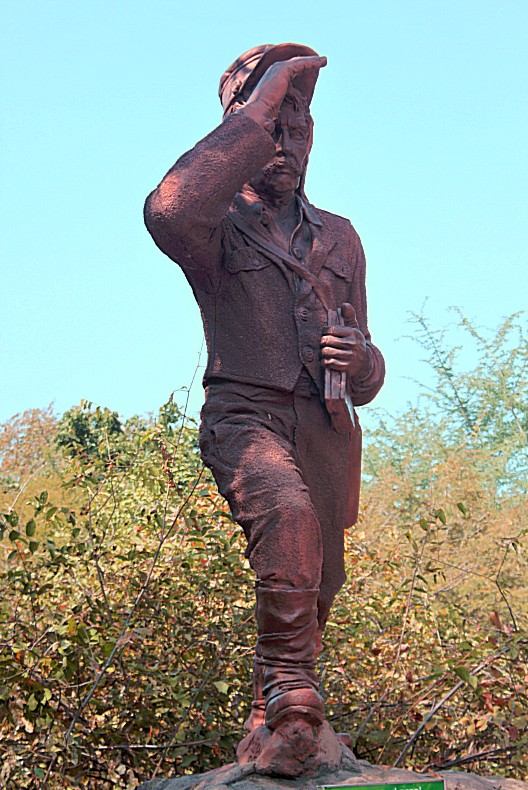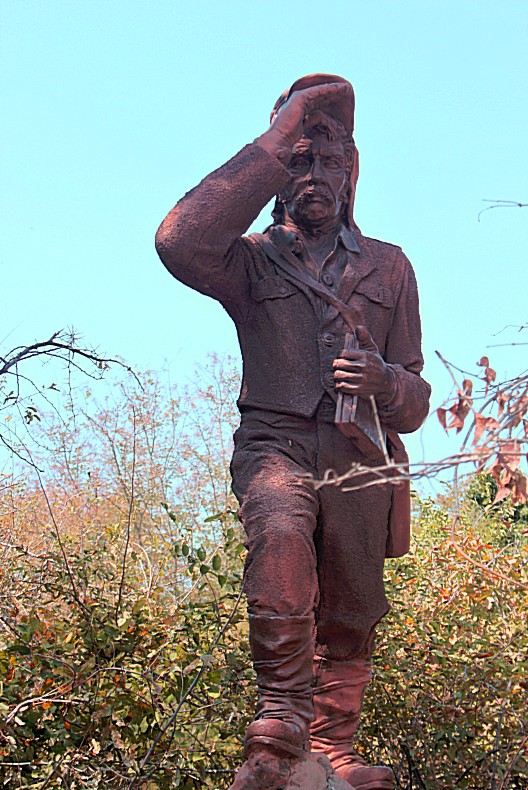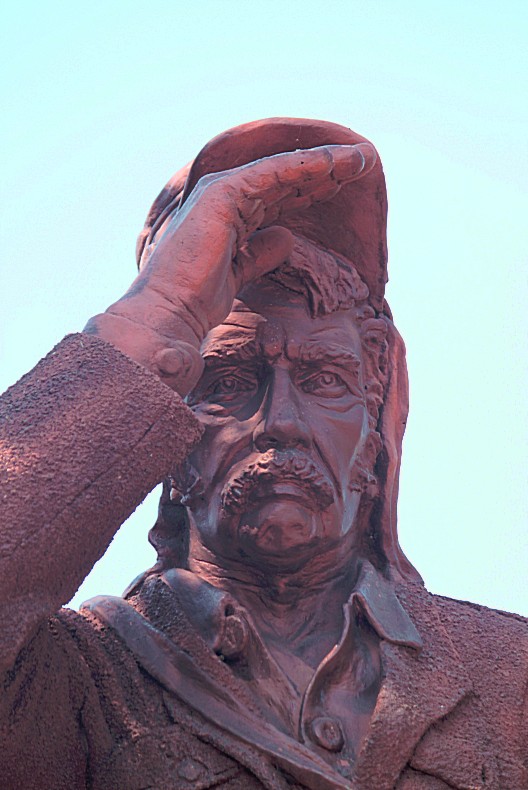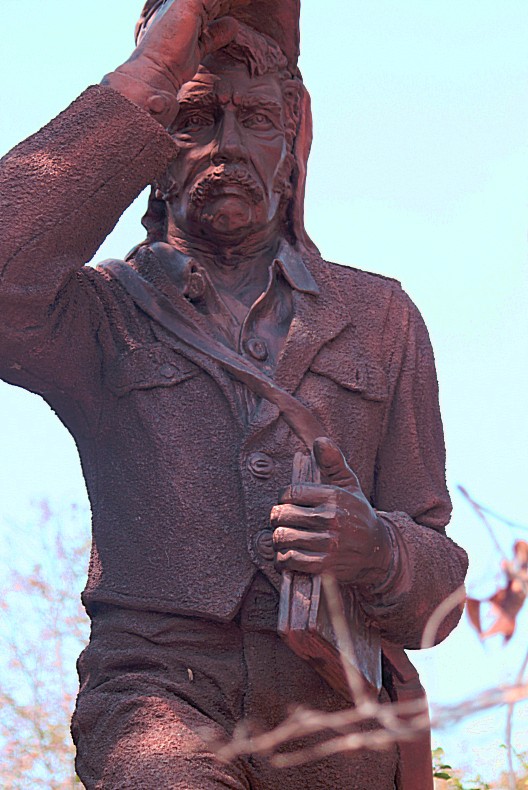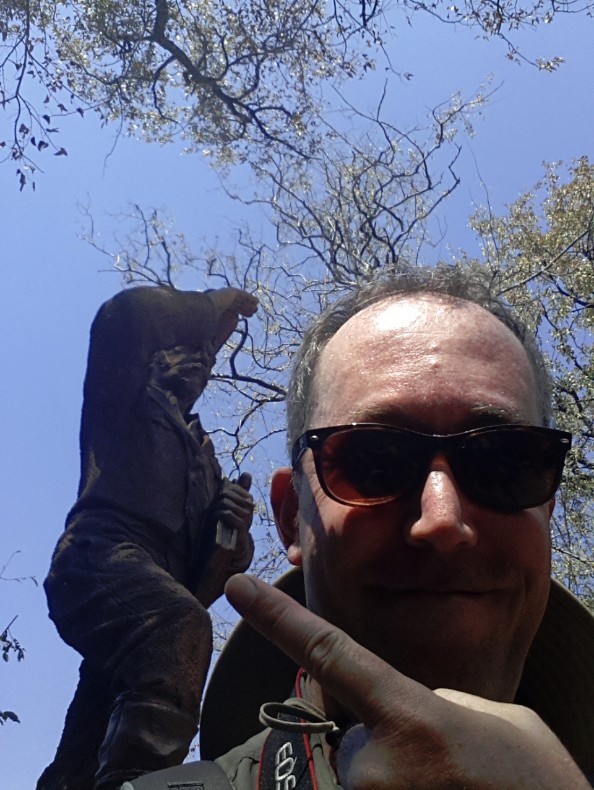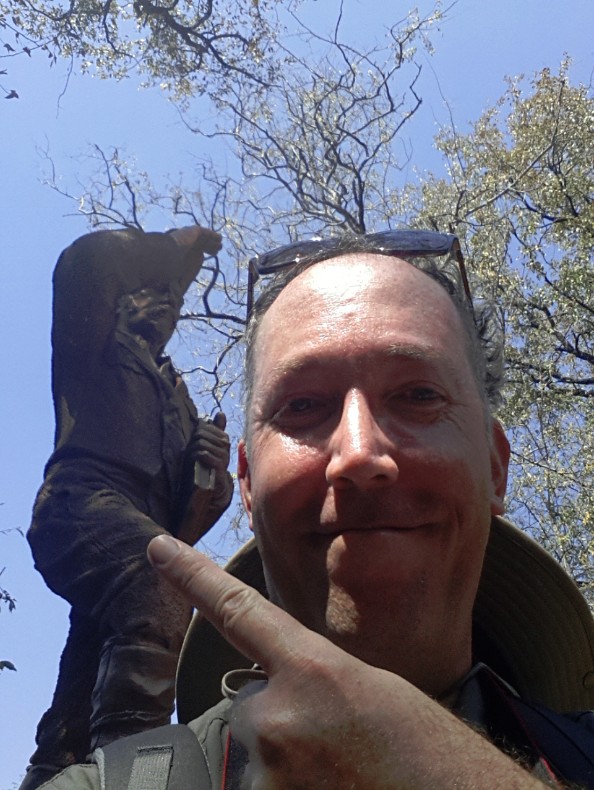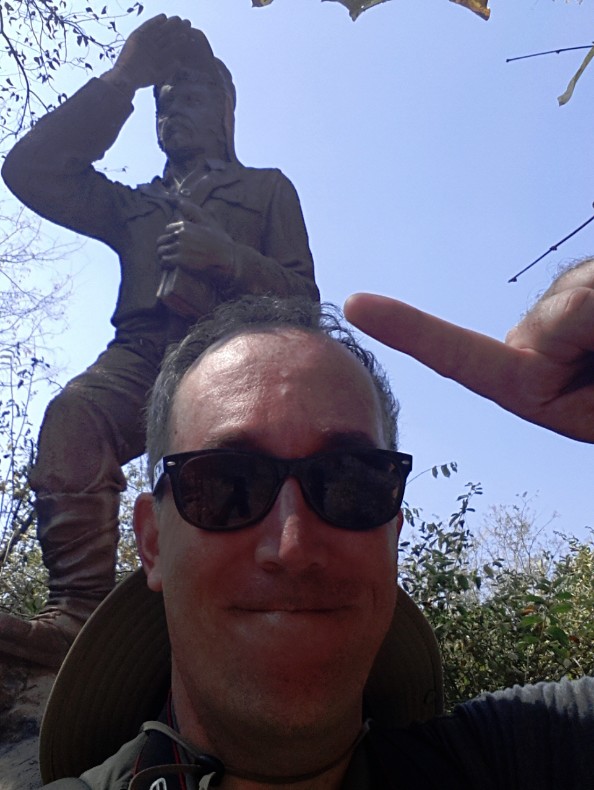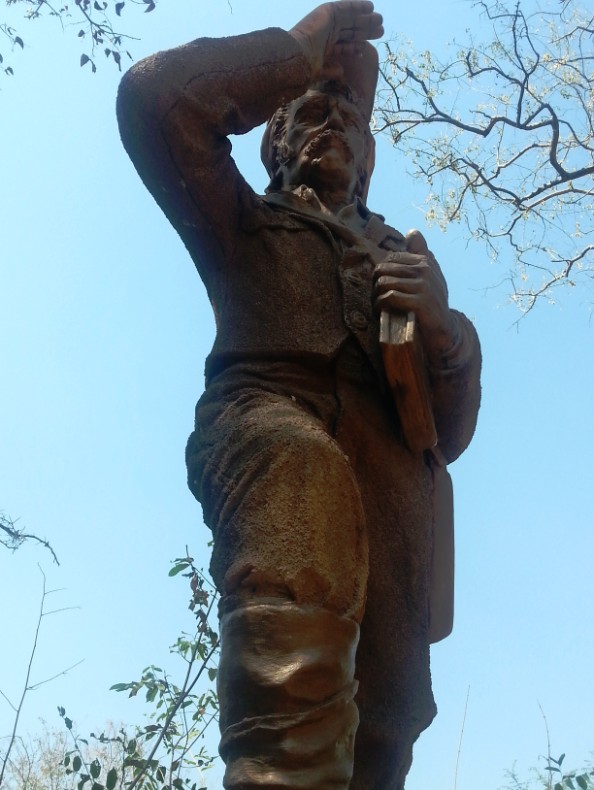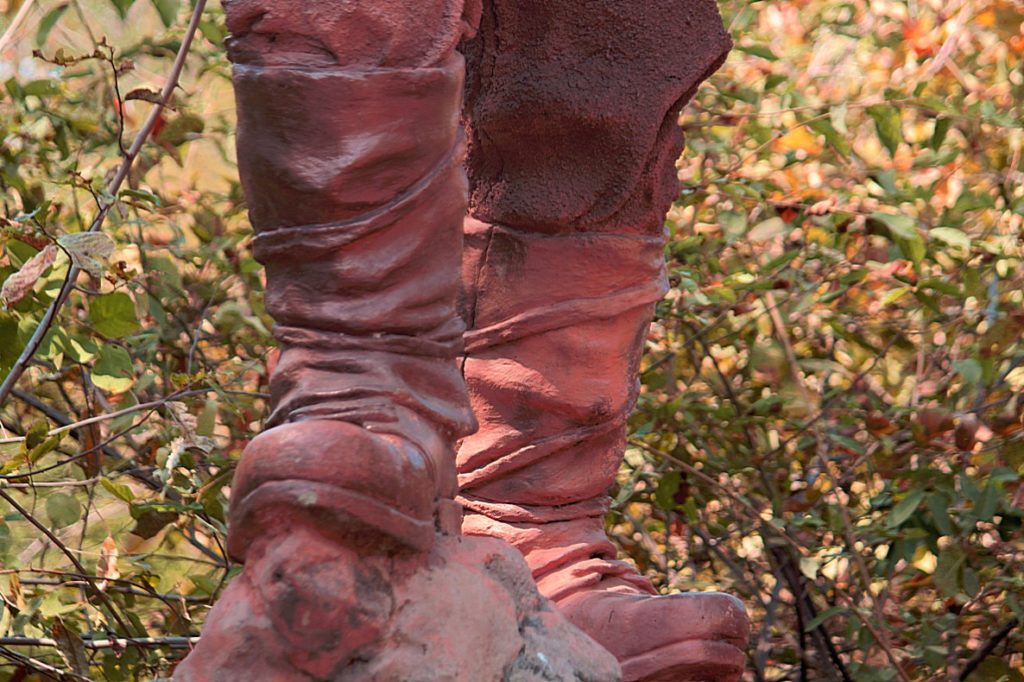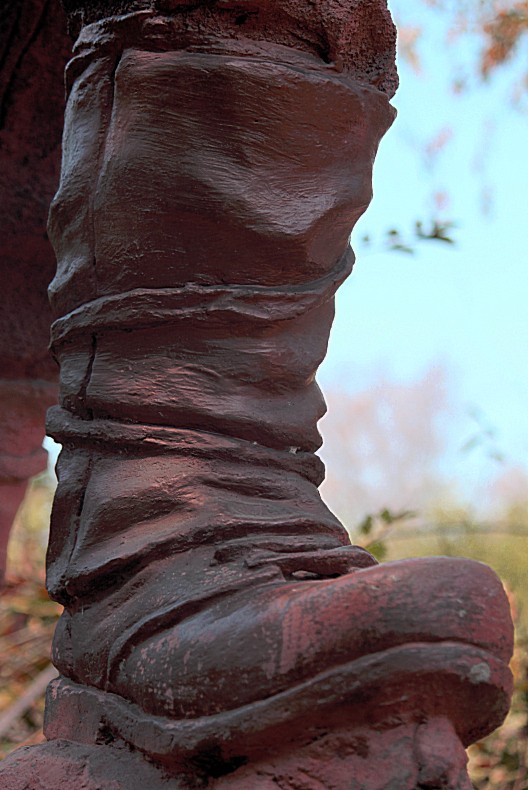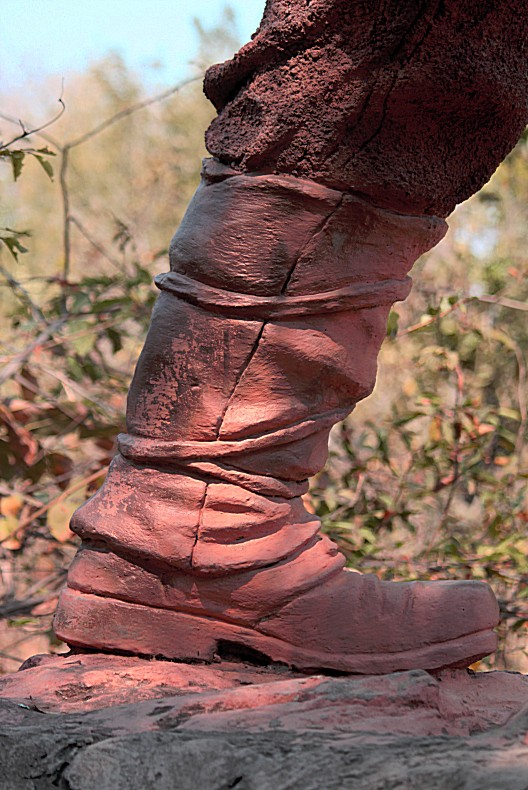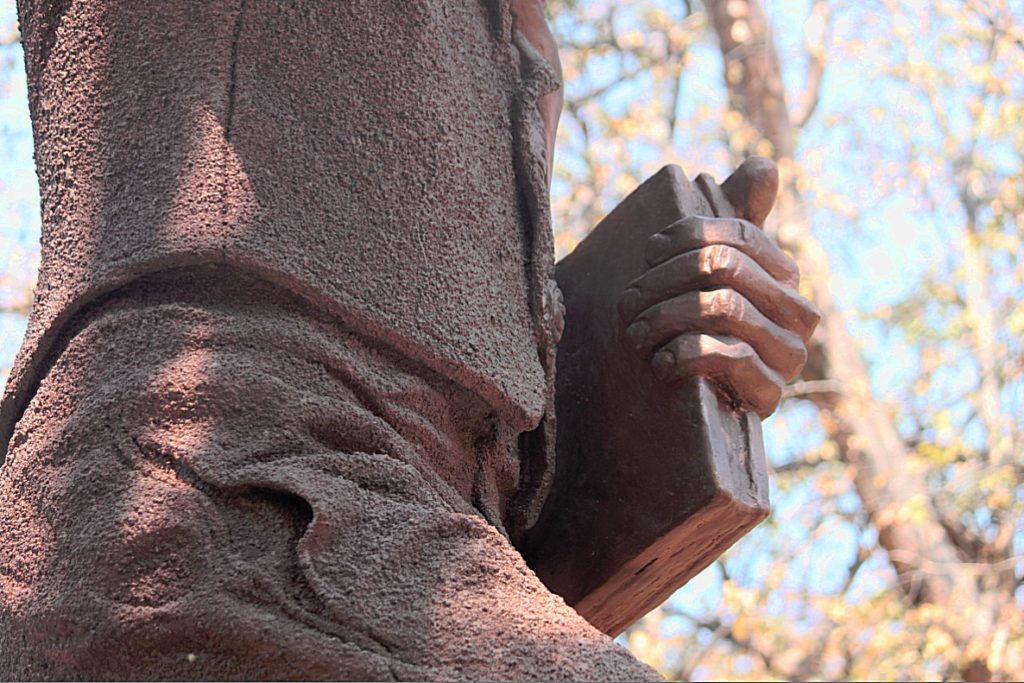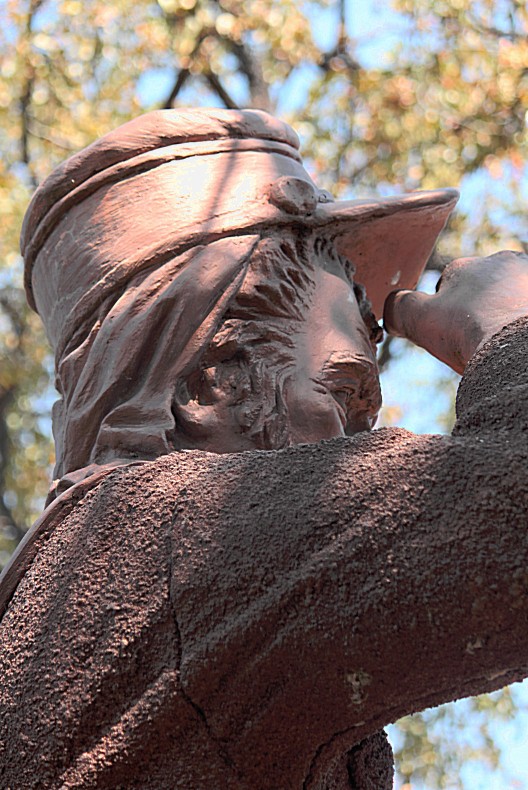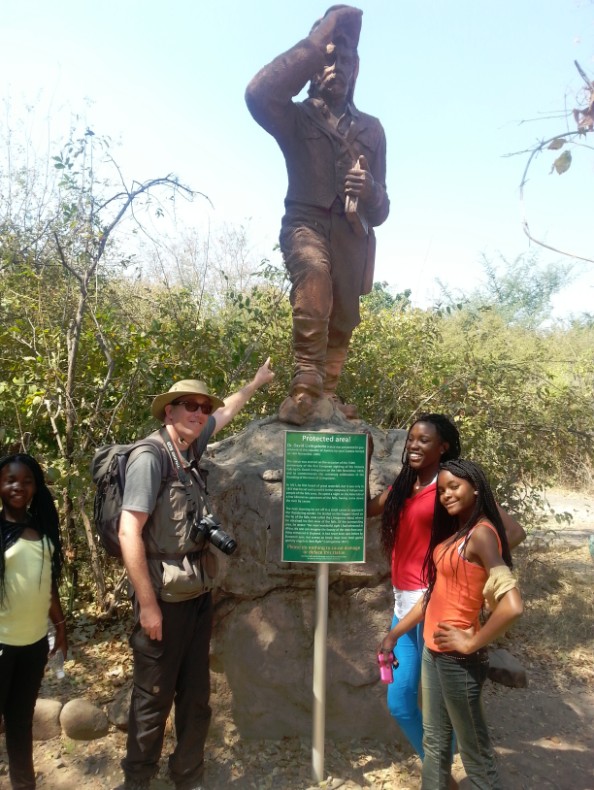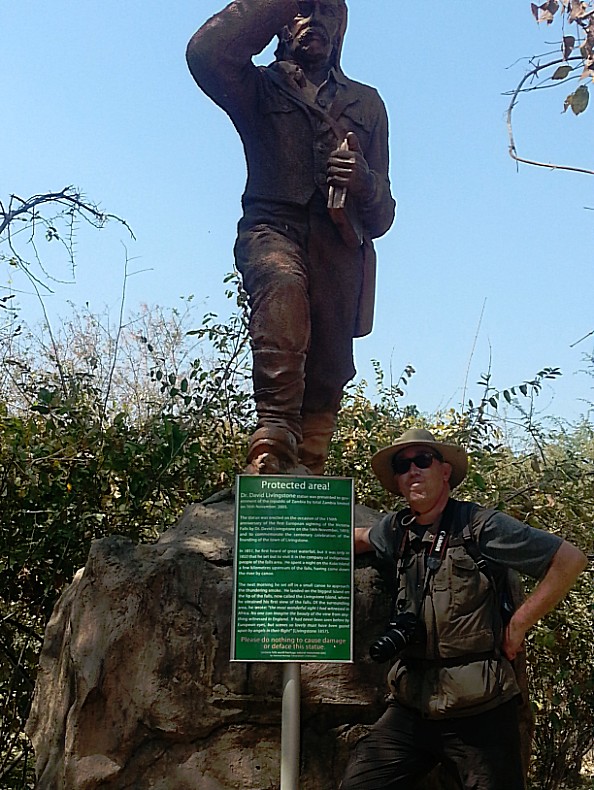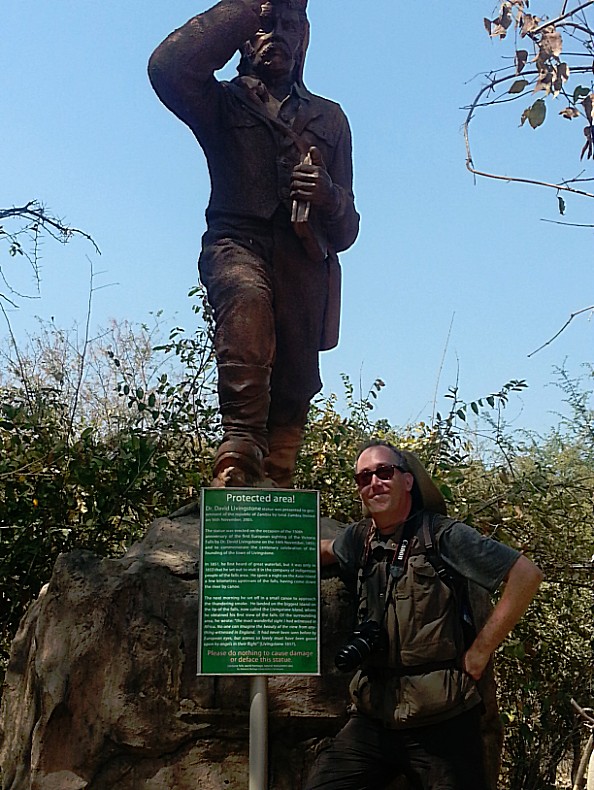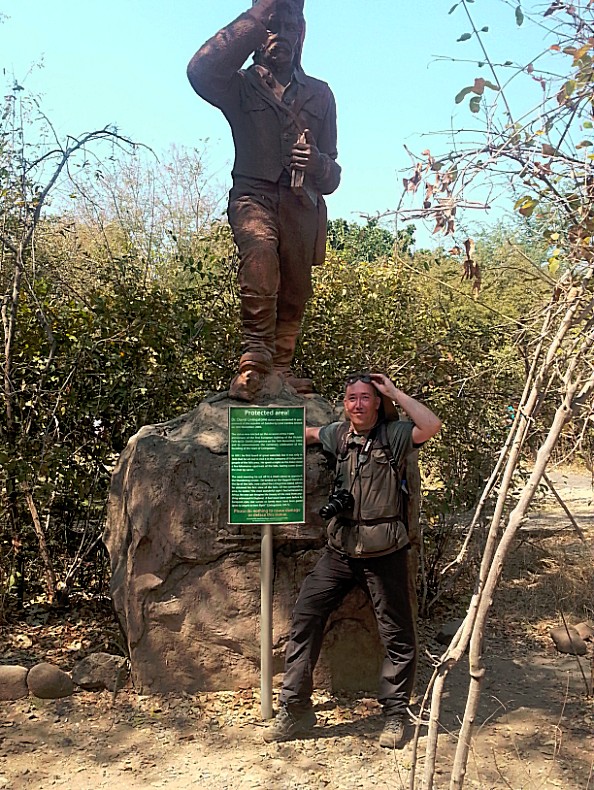 Next The Wandelgek reached a path going up river, meaning to the part of the river before the big drop down…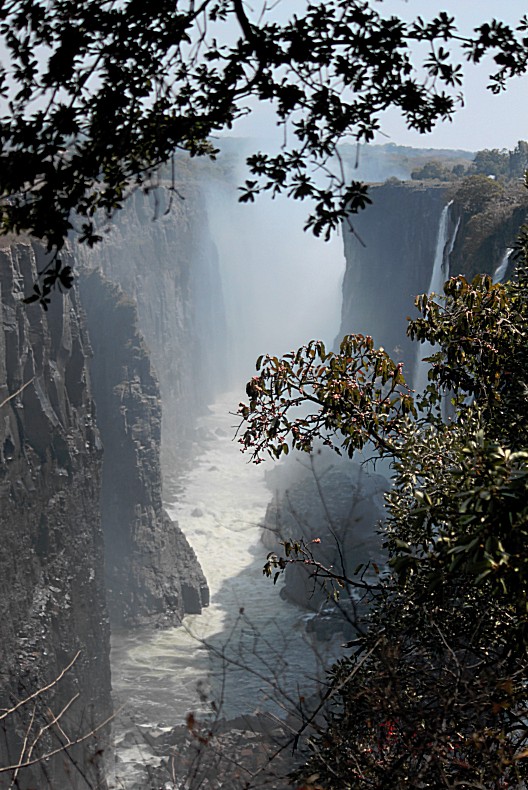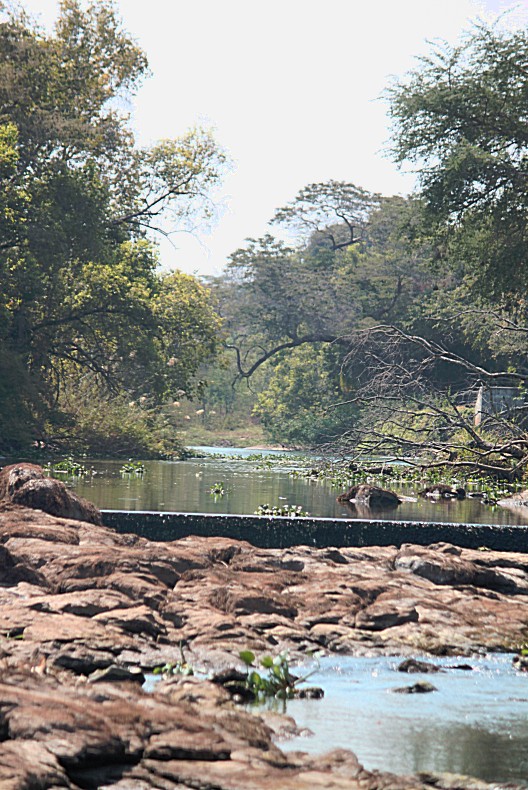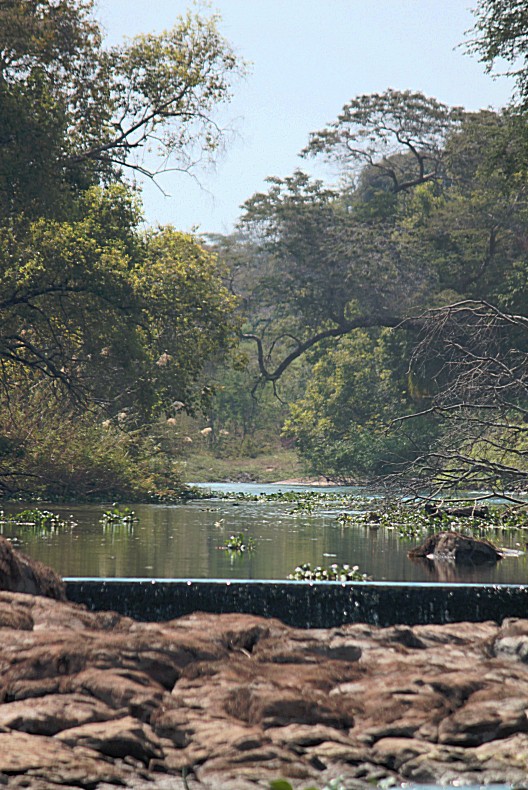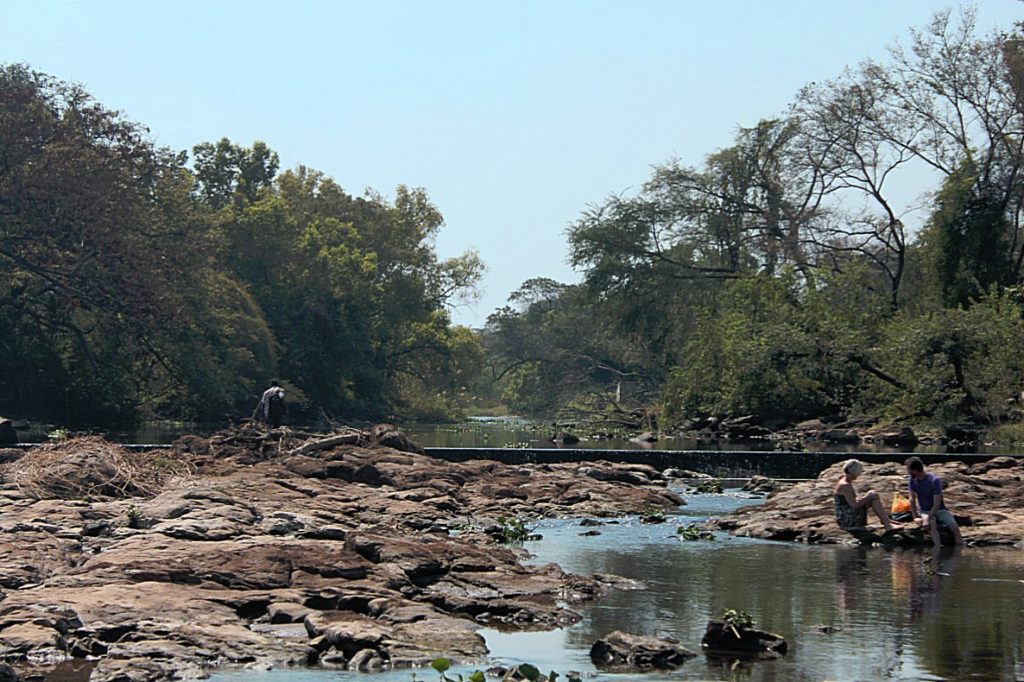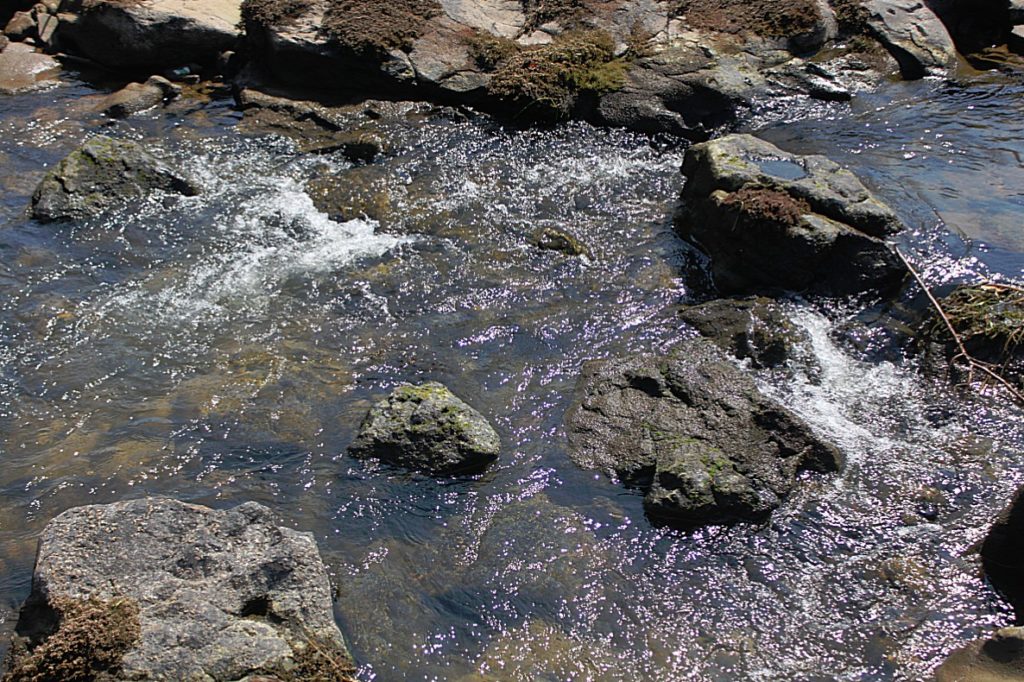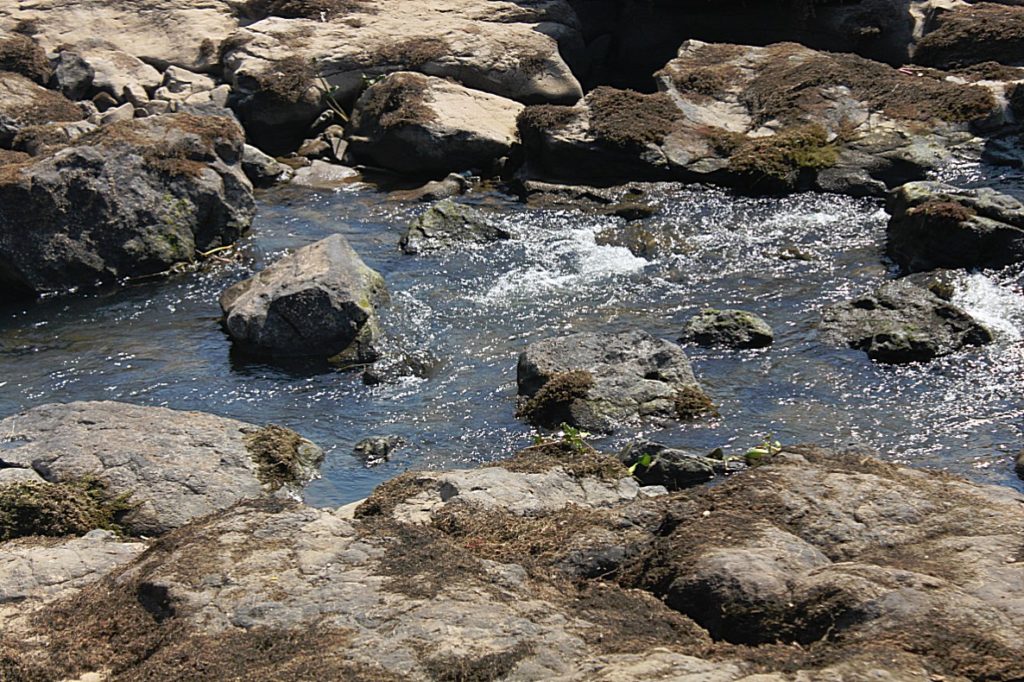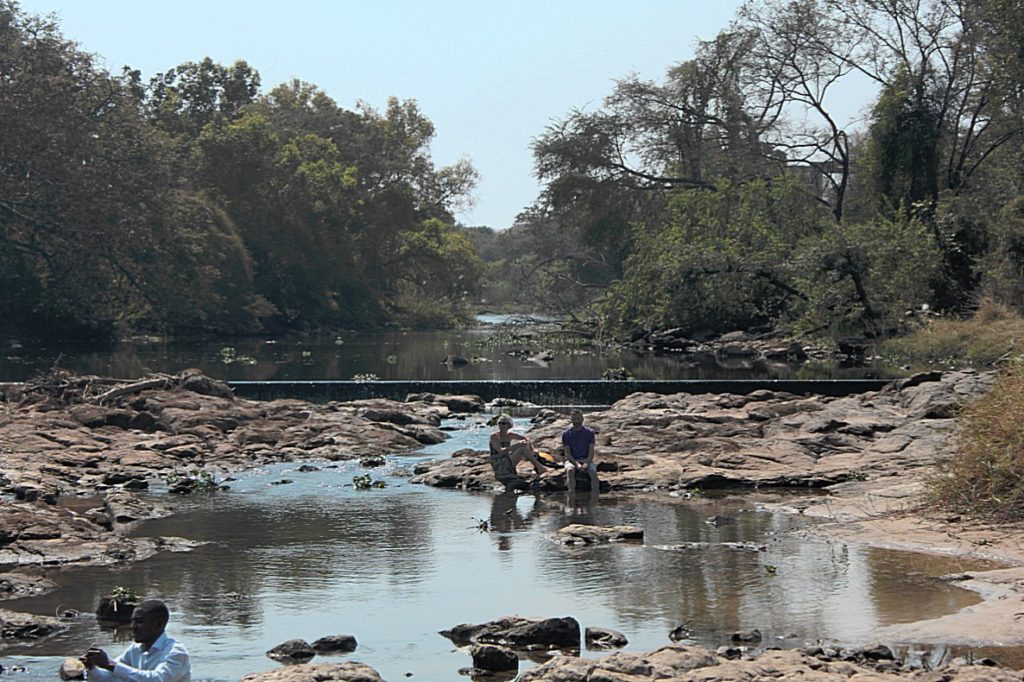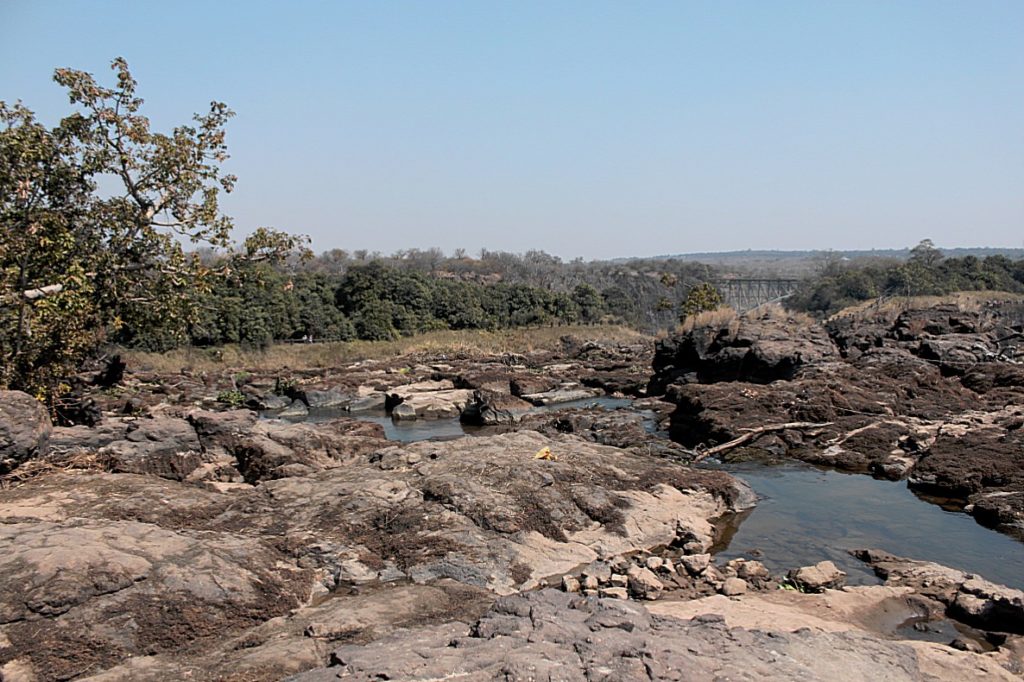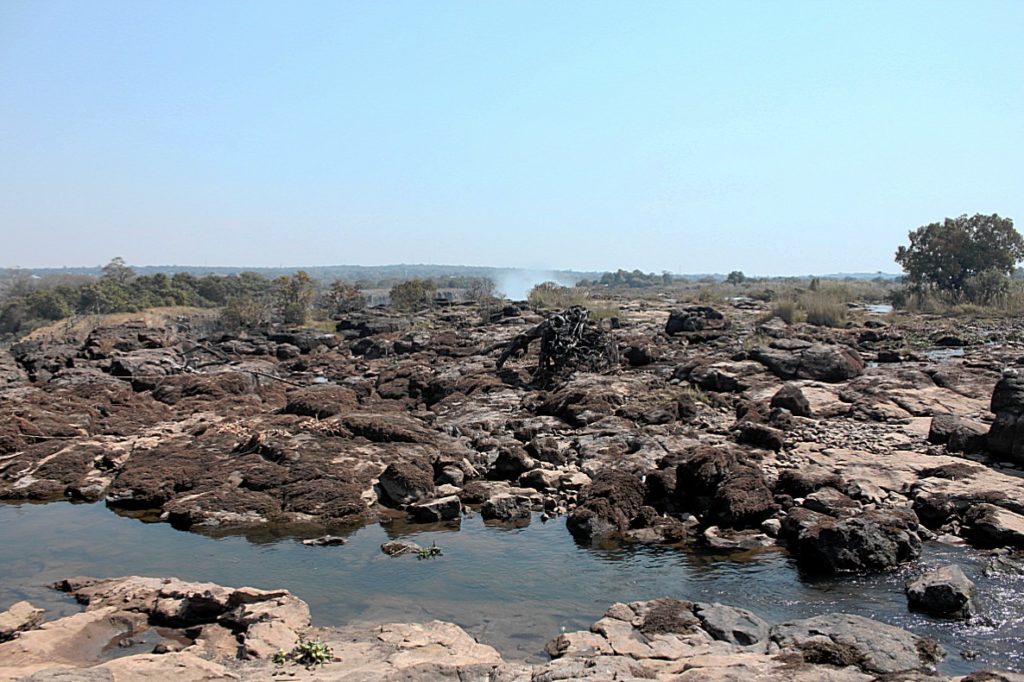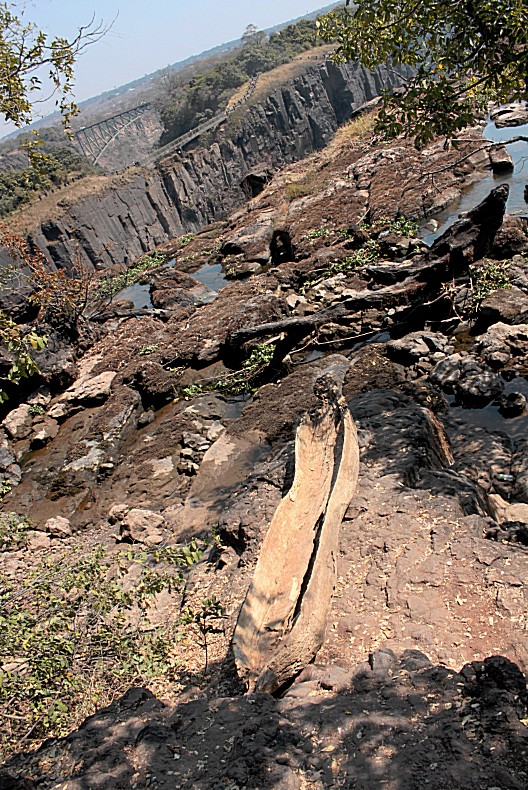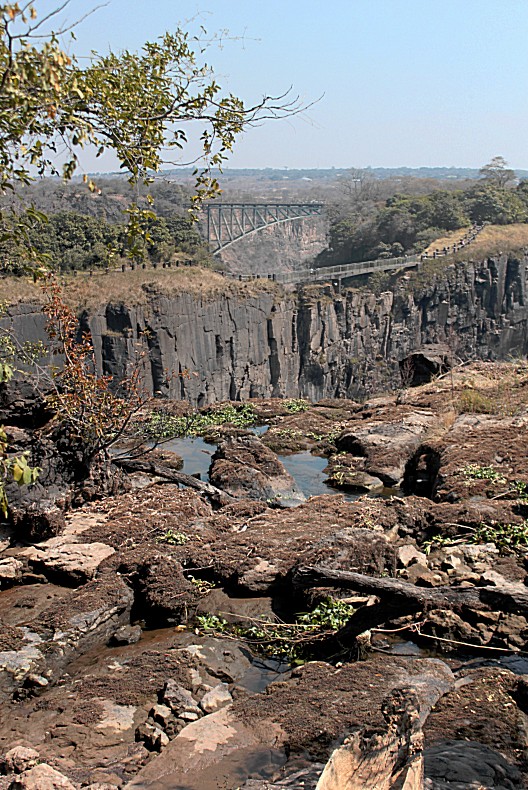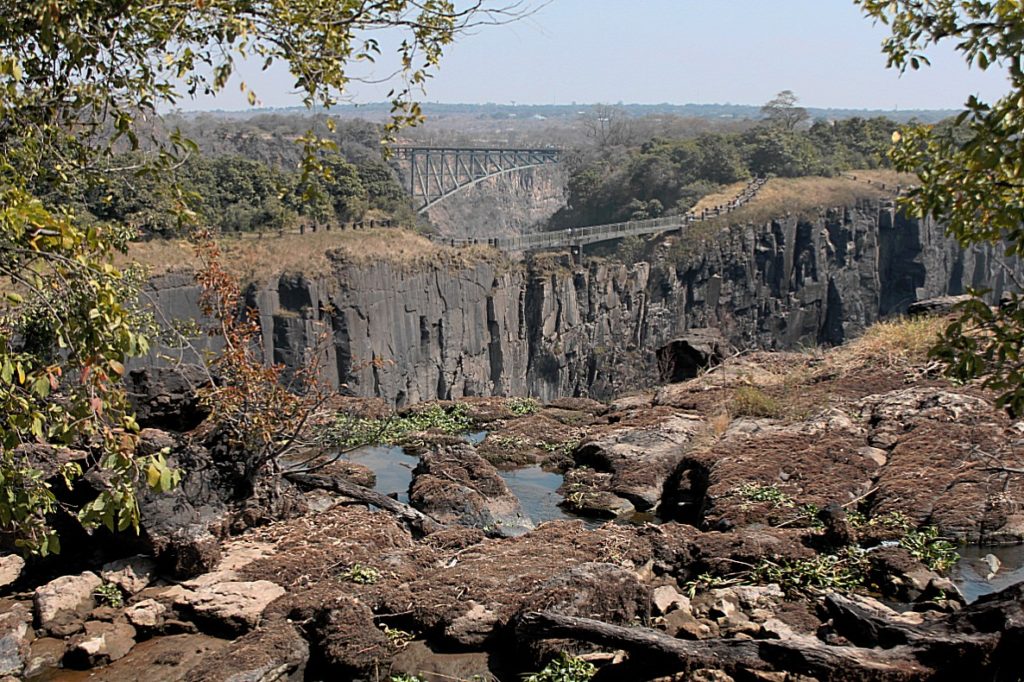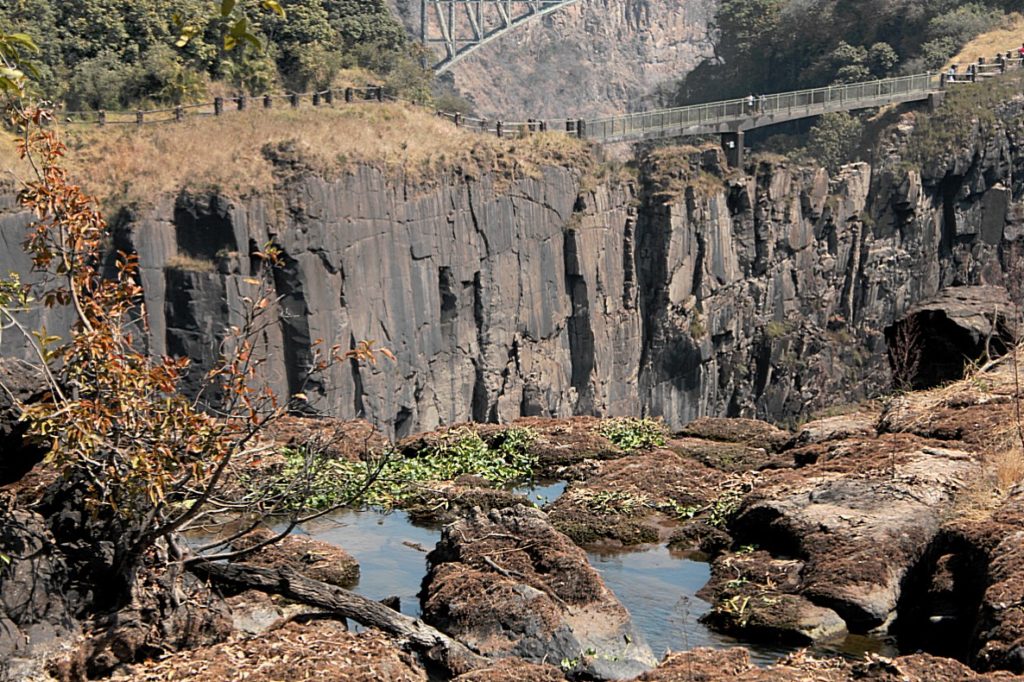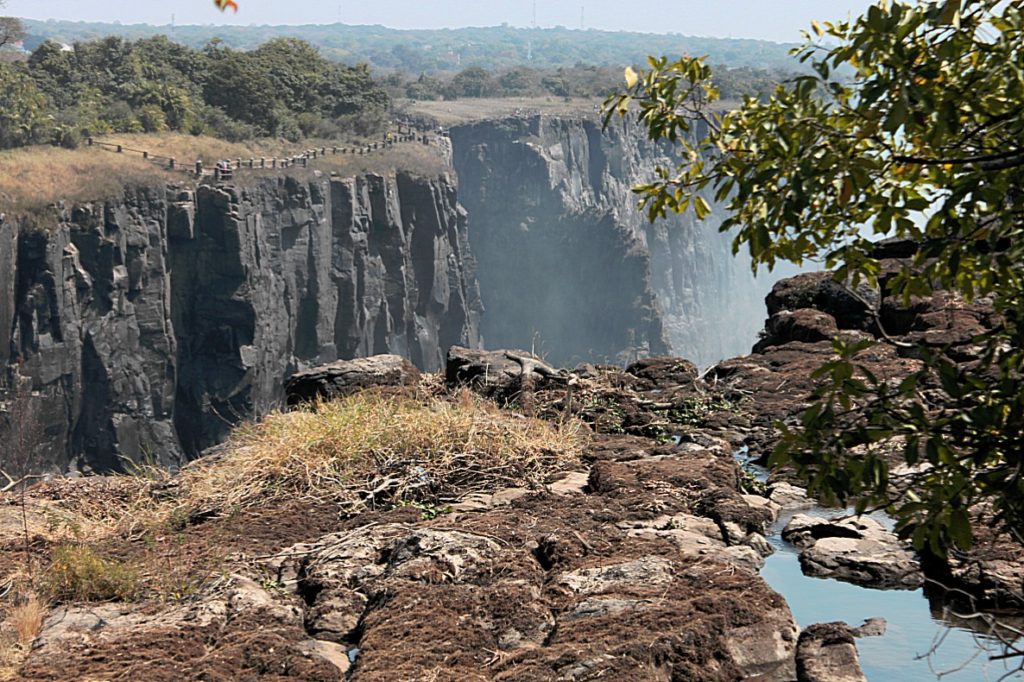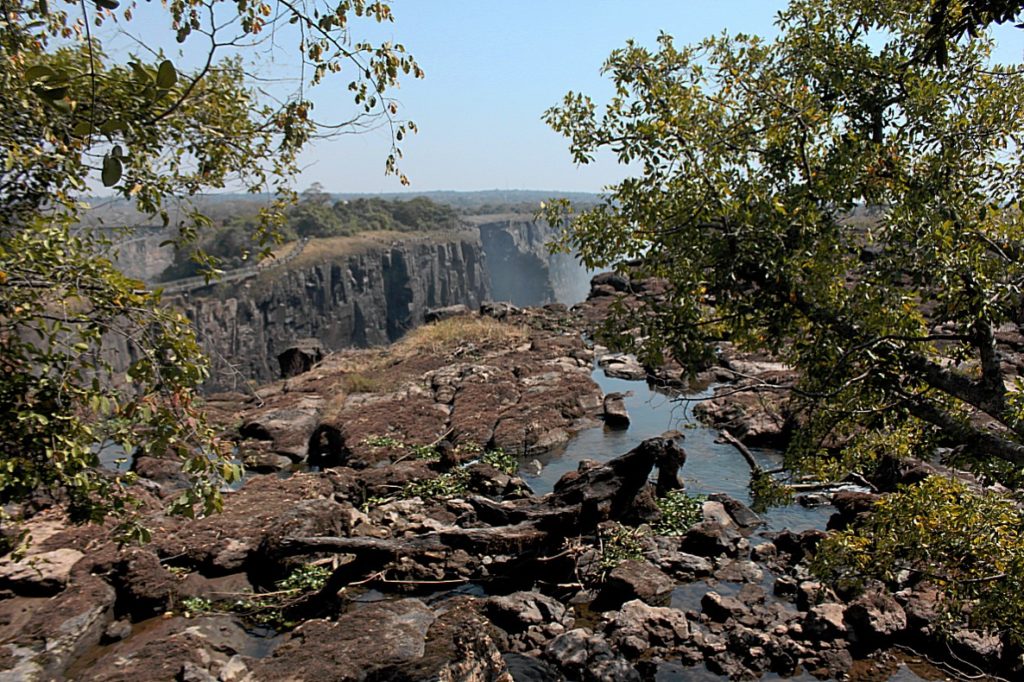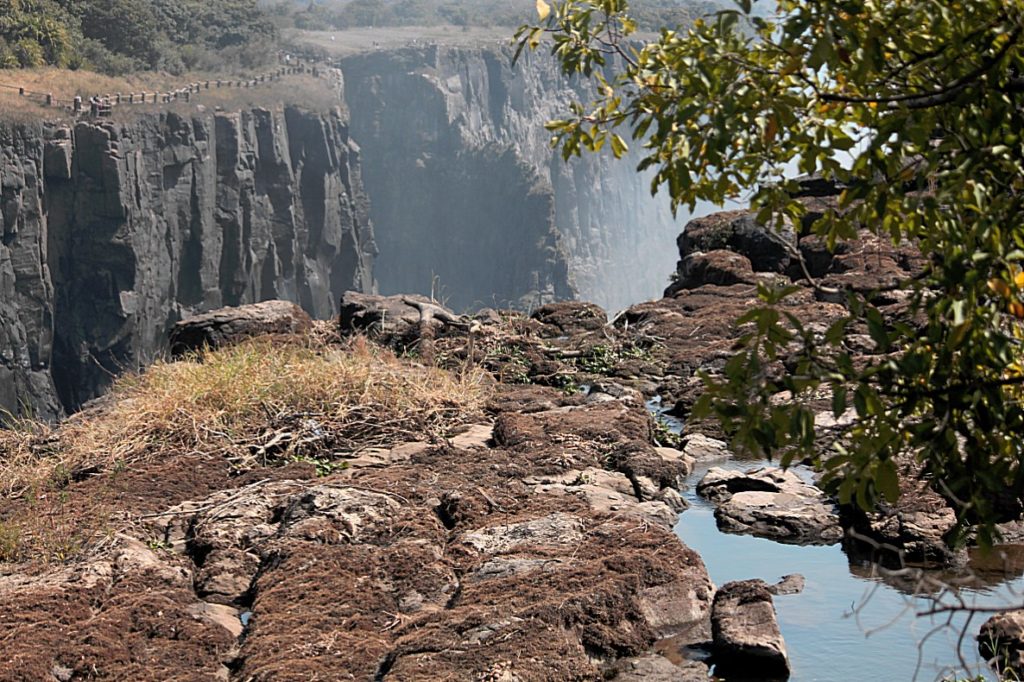 After this magnificent show of sheer water power, The Wandelgek walked back to Zimbabwe where in the afternoon he visited the other side of the falls. In the end however this was the most impressive part of the falls because here you saw the water fall down from a relative short distance while on the Zimbabwan site, te distance grew…