Kungsleden Stage 2: Abiskojaure – Alesjaure 20km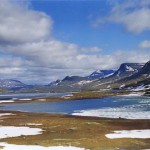 Woke up early today and started climbing the Kieron pass. A vicious, icy wind cut across the mountain pass, but it was nevertheless very beautiful. Seen many reindeer during the crossing …
Detailed map of stage 2 (our route is penciled in):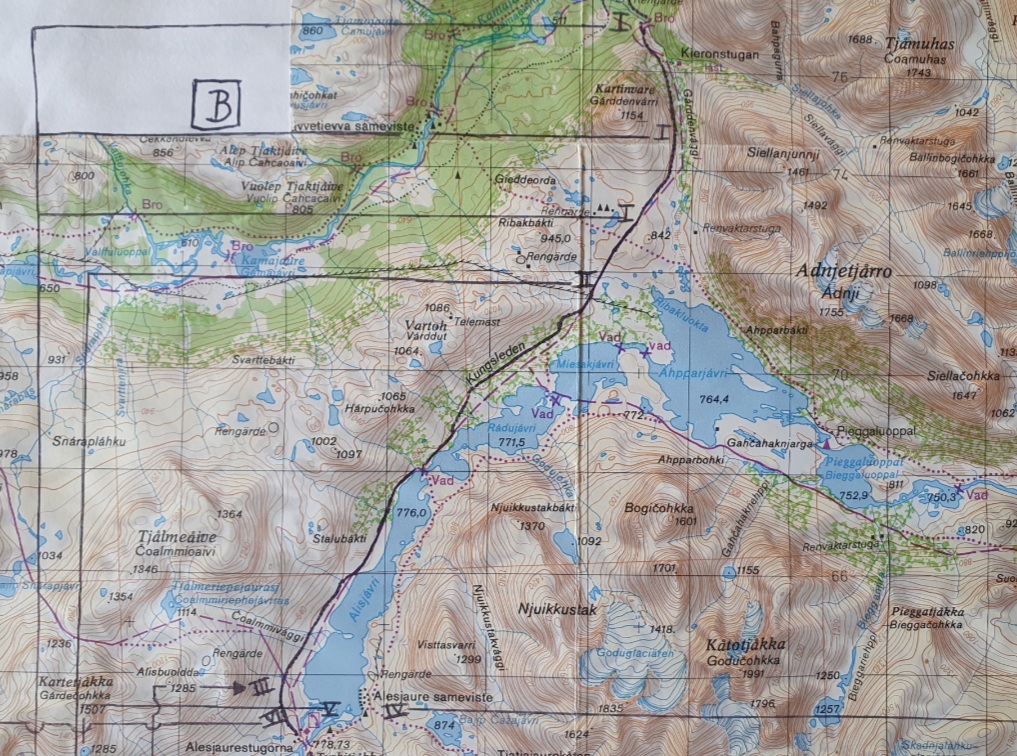 Along the way, several rivers with fast-flowing ice water had to be overwon, and that had to be done via dangerous-looking snow bridges …

Once over the mountain pass, the weather improved considerably and the sun came through the cloud cover. We could now look forward to a few days with good weather (we had already been told that in the Abiskojaurestaugan)…

There were many tiny but still deep enough rivers to cross. Often it meant strapping the shoes with their laces onto the backpack, rolling up the trouser sleeves and finding a way across the river on ippery stones. Quite a trick when not carrying boots and walking poles  because the river bed stones are slippery and tend to wobble when weight is pressing upon them.
At the end of the day we arrived at the Alesjaure huts, where we could stock up on some provisions. However, we decided to visit them the next day and set up the tent in a beautiful spot a few kilometers before arriving at the huts…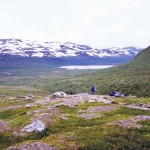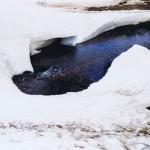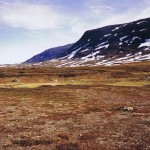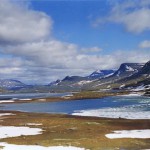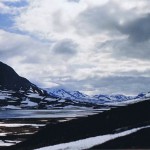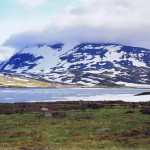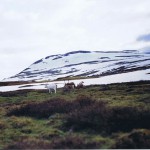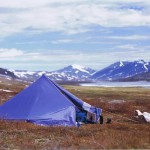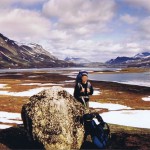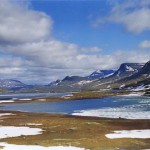 At the other side of the lake was a small Sami village of wooden houses…
The view from the camp over the frozen lakes was extraordinary. Sometimes a small herd of reindeer passed and ones I thought I saw an albino. All others were brown  so it couldn't have been a white winter coat…