Kungsleden Stage 4: Tjäktja – Sälka 12km
Rose early today. It was beautiful, clear  blue weather and our camp was a very nice spot. Quickly made some tea on the burner and then brushed teeth in a nearby mountain stream. Filled the thermo cannisters with cold water, dismantled the tent and packed. Today a relatively short (13km) but quite tough journey ahead over the 1151m high Tjäktja pass to the Sälka huts.
Detailed map of stage 4 (our route is penciled in):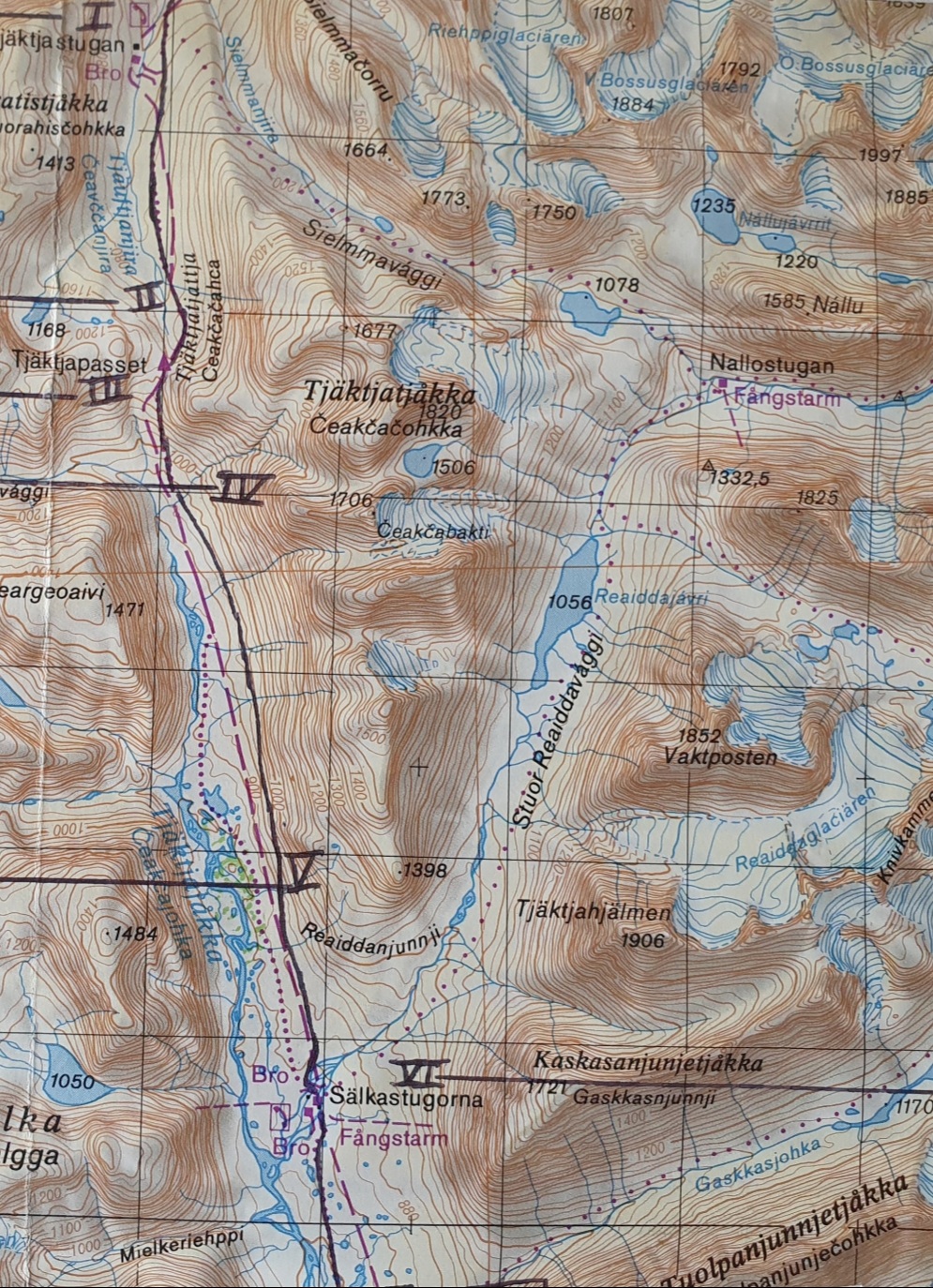 Lots of snow on the way and ice fields along rivers, making it difficult to cross. On top of the pass was a cabin from which the view over the valley with the Sälka huts was dazzlingly beautiful …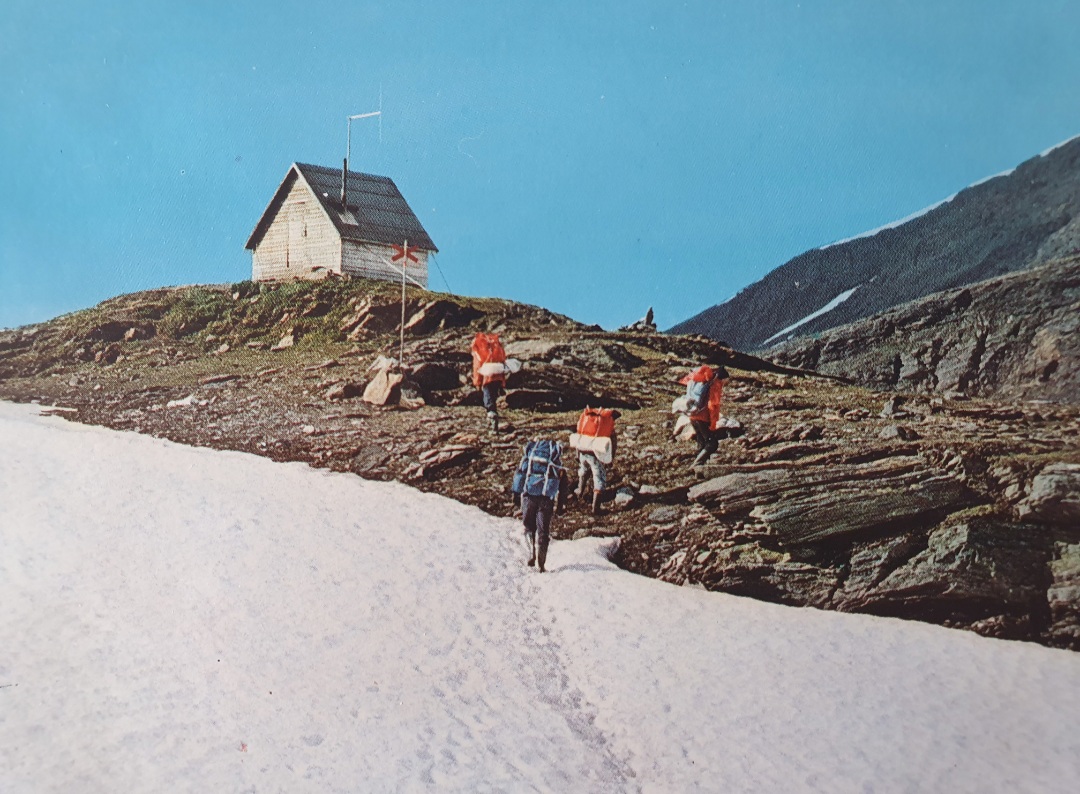 Then the descend followed through fairly deep snow to the valley and the river, where the Sälka huts were.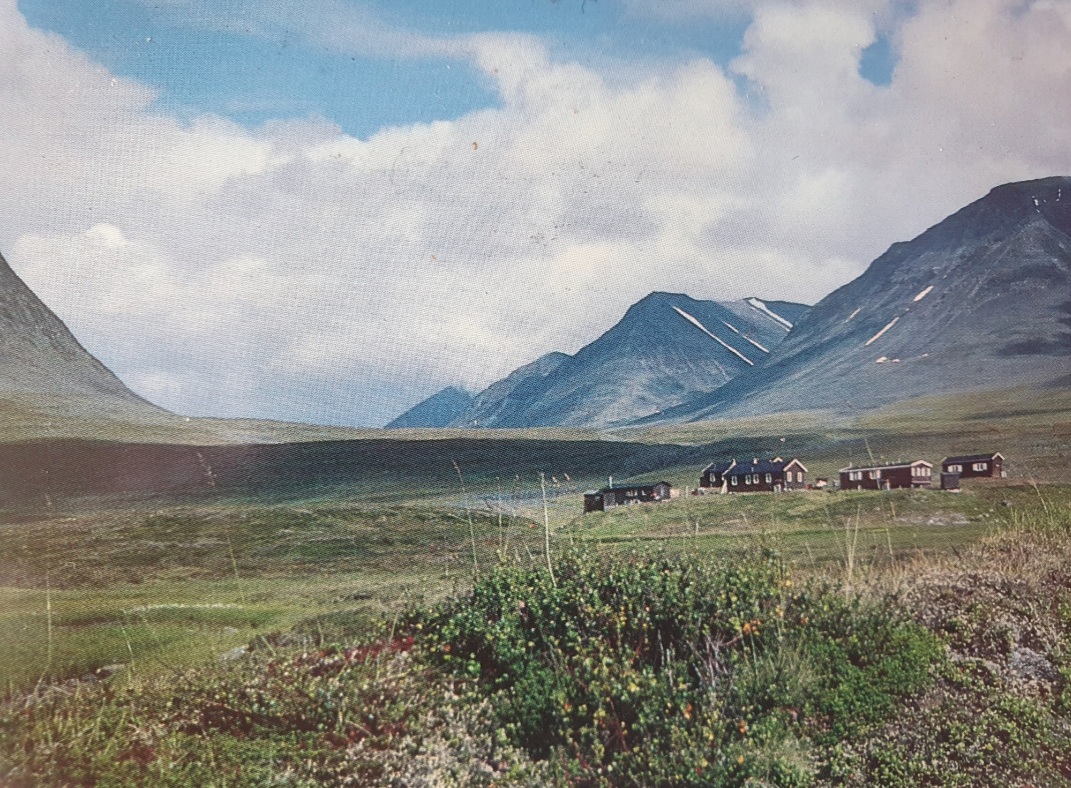 We could replenish our stock again. Buying a loaf of bread in such a hut was not really cheap: 7 guilders, but everything that is for sale here is delivered by helicopter. We set op camp near the Sälka huts …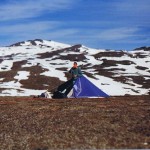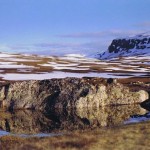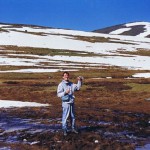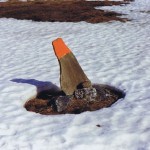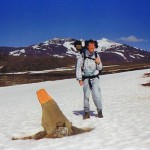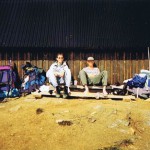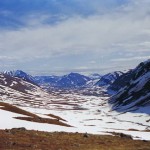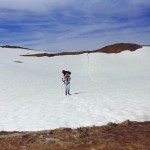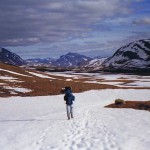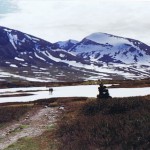 Share this blog on:or even better Follow Wandelgek on: