Kungsleden Stage 7: Kebnekaise Fjällstation – Nikkaluokta 19km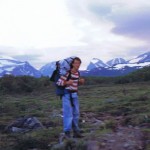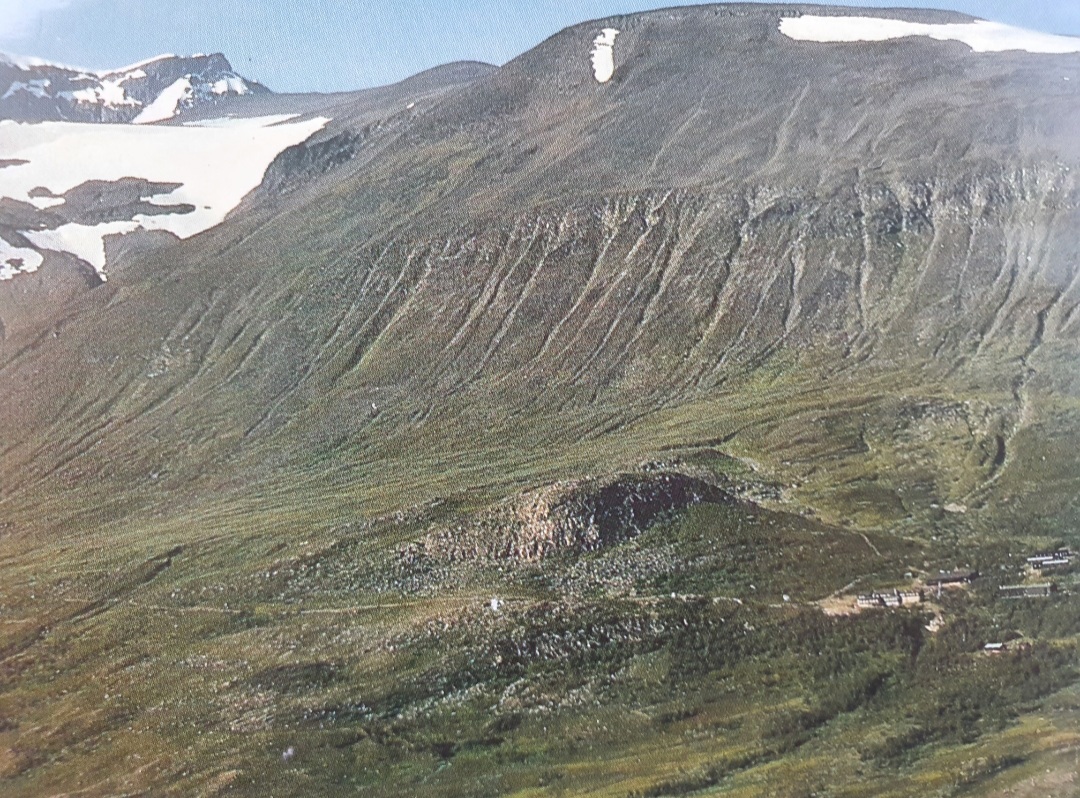 We took a rest day at the Fjällstation, where there was a restaurant and a large drying room with warm blazers for the wet clothes. It was indeed a day with heavy weather, heavy rain and even thunderstorms, so the decision to combine two 1 day routes turned out to be a good one.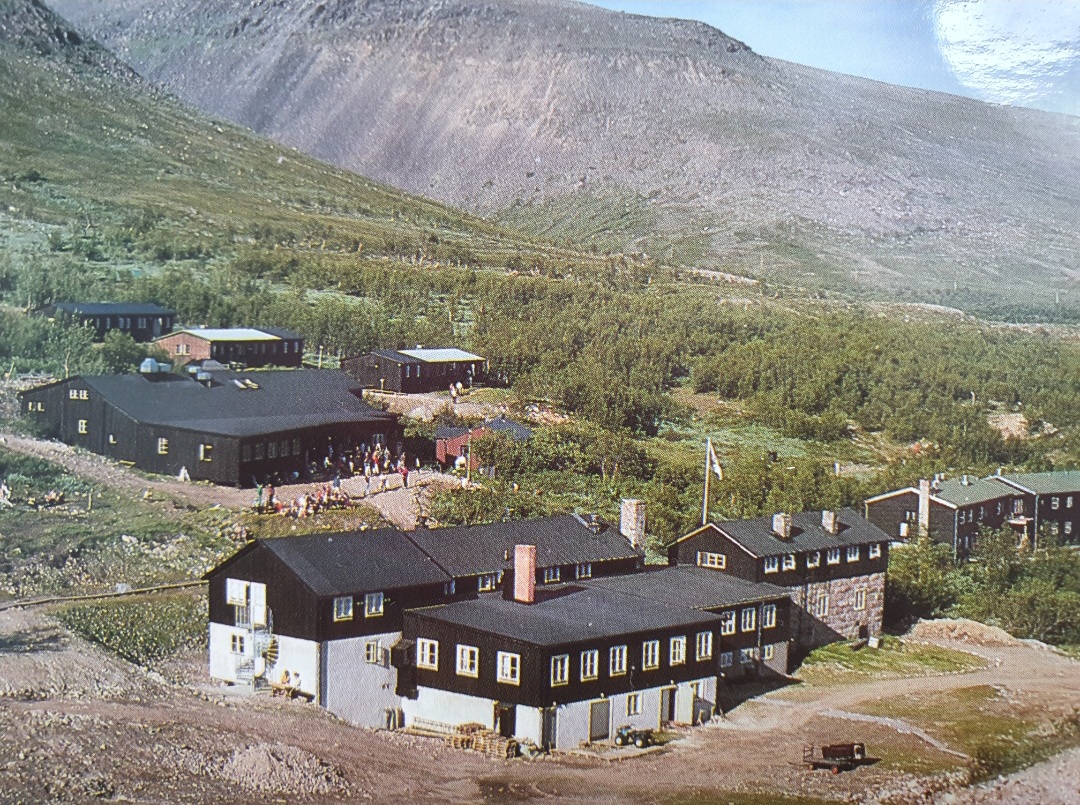 Sitting at the large restaurant windows, our tent, shoes  socks and other clothes were drying  we enjoyed a cup of coffee and a good sturdy meal and looking through the glass saw lightning and thunder and heavy, heavy rainfall. Other hikers came in and not all unharmed. Some were carried by others and had clearly slipped on the wet stones injuring their ankles or breaking an arm. It is not fun to walk a slippery trail like this in a thunderstorm…
For the day after, good weather was predicted at the Fjällstation, which is also a weather station. The Fjällstation is located near the highest mountain in Sweden, 2117m. high KebneKaise.
The day after we hiked a 19 km long leg to the permanent Sami village of Nikkaluokta from where a bus connection was maintained with Kiruna.
Detailed map of stage 7 (our route is penciled in):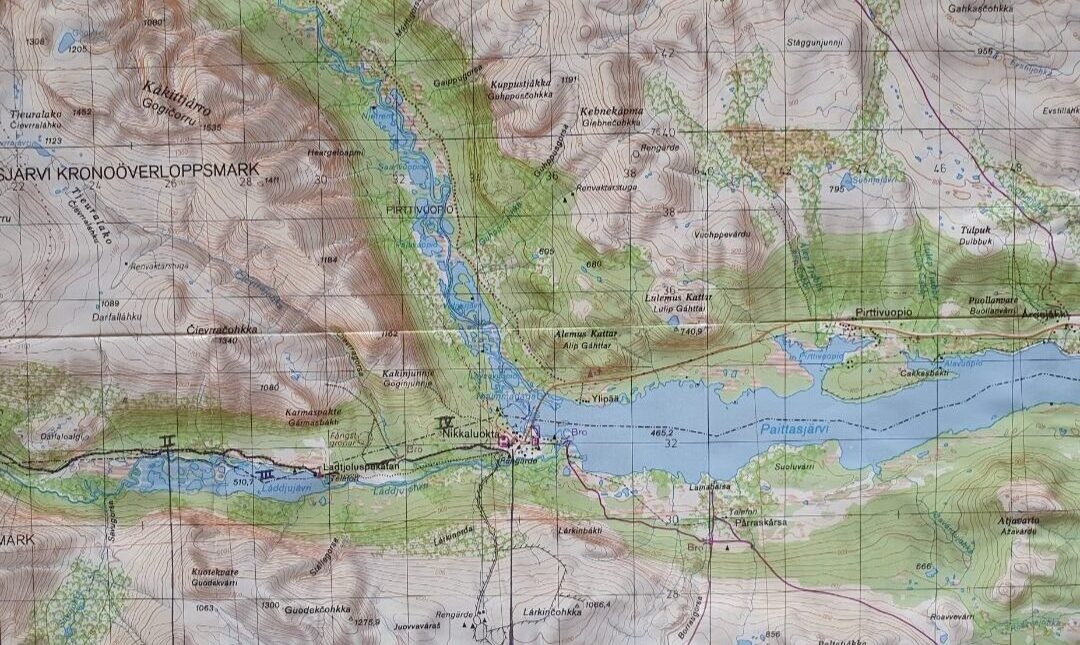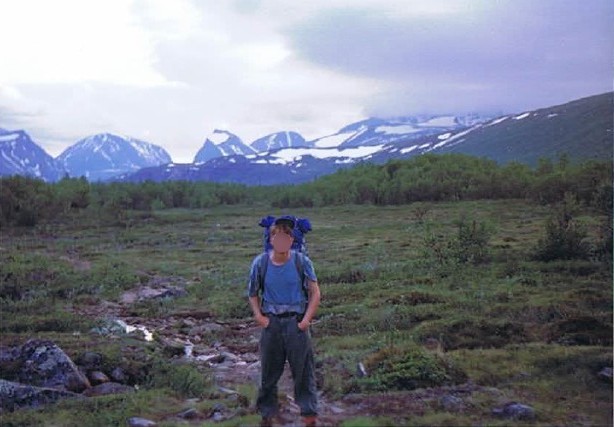 The first part of the trip we descended from a relatively barren environment to an increasingly greener one. The view of the Kebnekaise was very beautiful.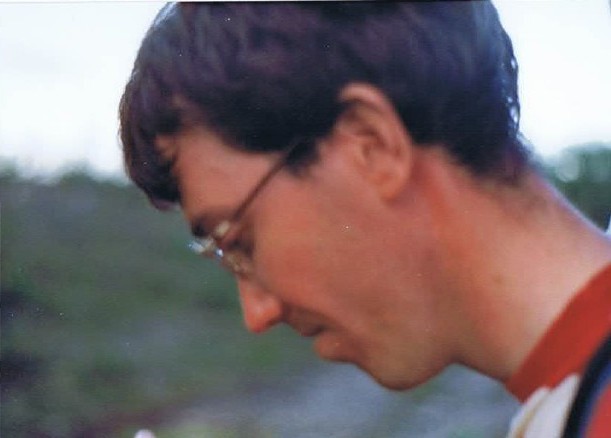 The tour continued through low forests and thickets, along a river and a green-bordered lake towards the village. Mosquitoes were everywhere and by that I mean not only the mosquito clouds in the sky, but also the go-getters who managed to get in shoes, socks and underneath clothing, despite citronella and mosquito net that The Wandelgek wore over his head.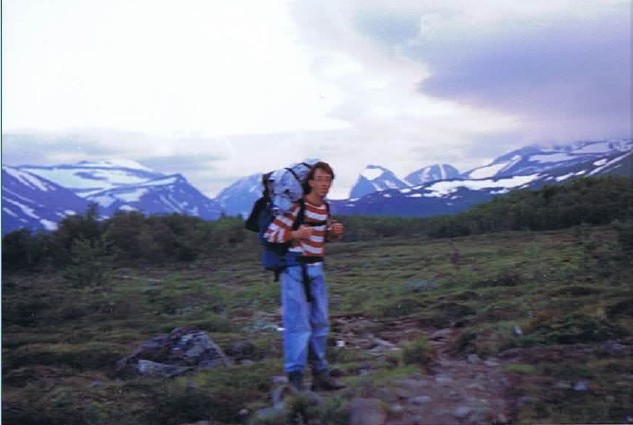 We set up our tent on the outskirts of Nikkaluokta and checked what time the bus would leave in the morning. That was early. This was the end of a beautiful walk, but not of our trip through Norway and Sweden. Look for other travel components in the travel section of the website or in the menu on this blogpost page.