Wandeling 2: Verviers – Battice – Herve – Charneux (20km)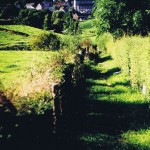 Het Land van Herve of Plateau van Herve (Frans: Pays de Herve of Plateau de Herve) is een geografische streek in Wallonië in het noorden van de Belgische provincie Luik. De streek is ongeveer 450 km² groot.
In het noorden gaat het Land van Herve over in de Voerstreek, in het oosten door het Hertogenwald en de Belgische Eifel, in het zuiden door de Ardennen, in het westen door de Maasvallei, alle landschappelijk heel verschillende streken. De naam komt van het stadje Herve in het zuiden van de streek, dat lang de belangrijkste marktplaats was. Terwijl de breuk in het landschap met de Maasvallei, de Eifel en de Ardennen zeer abrupt is, is lopen de landschappen in het noorden veel zachter over in de Voerstreek en Nederlands Limburg.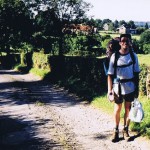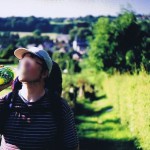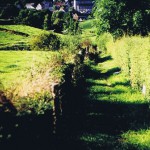 Historisch behoorde het gebied tot aan de Franse Revolutie enerzijds tot het graafschap Limburg, waarbij Herve de zetel was van één van de vijf rechtbanken (naast Sprimont, Baelen, Montzen en Walhorn) en anderzijds tot het land van Dalhem onder de voogdij van het hertogdom Brabant.
Het Land van Herve is een zeer groen landschap. Het plateau wordt gekenmerkt door lage heuvels van 200 à 350 meter, weinig bos en hoofdzakelijk weiden en boomgaarden omheind door typische hagen. Het hoogste punt van het plateau bevindt zich met 354 meter boven TAW bij de watertoren, even ten westen van Hendrik-Kapelle (Frans: Henri-Chapelle). Naast enige moderne industriegebieden vlakbij de afritten van de snelweg E40 is het vooral een landbouwgebied, bekend onder meer hervekaas met zijn zeer doordringende geur, een Europees beschermde herkomstbenaming, boter, cider, appelen en peren en appelstroop (gedeeltelijk met peren gemaakt) ook wel Luikse Stroop genoemd, fijne vleeswaren en bier in de brouwerij van de voormalige Abdij van Val-Dieu.