Wandeling 3: Charneux – Abbaye de Val Dieux (4km)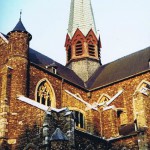 Abdij van Val-Dieu
De abdij van Val-Dieu of abdij van Godsdal is een oude cisterciënzerabdij in Aubel in de provincie Luik. De abdij dateert van bij het begin van de 13e eeuw.
Geschiedenis
In 1180 werden monniken uitgezonden van de abdij van Eberbach in Duitsland naar Hocht bij Maastricht (Lanaken), maar in 1216 kwamen zij terecht in een verlaten gebied in de vallei van de Berwijn in het land van Overmaas, precies op de grens van het graafschap Dalhem en het hertogdom Limburg.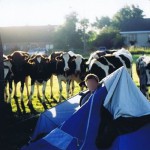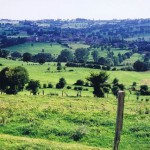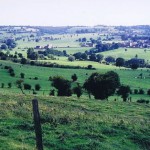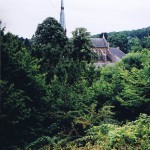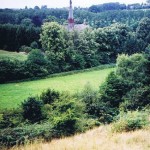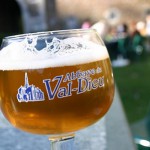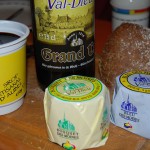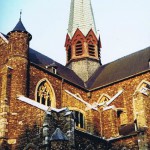 Later ging de abt van Val-Dieu deel uitmaken van de statenvergadering van Dalhem of Daelhem.
De abdij werd enkele keren geteisterd door brand. In 1286 vernielde een brand de kerk, die in 1331 terug opgebouwd werd. Protestantse opstandelingen, volgens sommigen Hollandse of staatse troepen, staken in 1574 de kerk en het klooster in brand; de wederopbouw werd voltooid in 1625.
Onder de Franse bezetting werden de orden afgeschaft en de abdij werd in 1798 verkocht aan de abt en zijn familie. Sinds 1844 wonen er opnieuw monniken.
Brouwerij en kaas
Sinds 1997 wordt er in de brouwerij van de abdij opnieuw bier gebrouwen (blond, bruin en tripel). Er is ook een kaasmerk onder de naam «Abbaye du Val-Dieu».