Wandelgek.nl: Nominated for the Versatile Blogger Award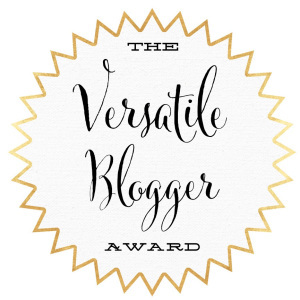 A few weeks ago was a real surprise when my blog Wandelgek.nl got nominated for the Versatile Blogger Award by another previously nominated blogger, Claire Ramsdell, that I really respect for her versatility in choosing topics but more importantly admire for the persistance she shows in realizing her goals as a female solo traveller, @TheDetourEffect.
So in what ways is my blog versatile that it deserves this honor? Well I try to include and update blogs from recent journeys, but also from the deep dark cavernous archive containing over 35 years of travel documentation. Travels range from destinations within Europe, where I started my travel adventures to Asia, Africa and recently North America. The stories I write not about practical stuff like where to spend the night, bus timetables or lists like the 10 must see buildings, or the 5 can't miss musea. No I try to create a journal full of experiences and supported with loads… ehm … make that tons of pics and clickable maps. Some blogs are about souvenirs that are brought home from my travels, others are about geographical language, history, legend or literature related to locations. There is of course a special section about walking/hiking and trekking which includes many walks and maps and stories from all over the globe.
So thanks again @thedetoureffect for recognizing that versatility and finding it worthwhile to read, follow and even award it.
---
Award Rules
Thank the person who nominated you.

Link to the blog of the person who nominated you.

Share 7 facts about yourself.

Nominate 15 more bloggers for the Versatile Blogger Award.
---
7 things you probably didn't know about me yet:
1. The world around me and in walking
Me my brother and parents went on holidays to Austria and Alpine Germany every 2 years when I was still very young (about 12). On these journeys through the Austrian province of Tirol and to cities like Vienna and Salzburg, we also went on hikes to Alpine meadows, climbing along rocky gorges with steep waterfalls and walking around blue mountain lakes. I remember this walk up the mountain when a small van passed us and asked who wanted to sit in the van to get quicker to the top and my mother and younger brother got in but I stubornly refused because I liked to reach the top walking, because to not proceed on foot felt like surrender to the mountain. My dad understood and we both walked up with lots of other walkers that were going up to visit an open air sunday church service high above in a green meadow filled with flowers and some cows ringing their cowbells… I think that's where it all started …
2. How I started getting interested in reading maps: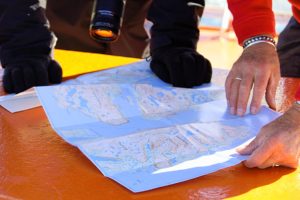 I think the spark to get interested in the world around lay in the listening to simple but effective Fairy Tale stories like Hänsel und Grethel, Little Red Riding Hood and Snow White. From those stories which never lost my interest, I focussed on a wider range of epic tales, legends, sagas and historic novels (think Ilias and Odyssy by Homer, Ring of the Nibelungs, Ivanhoe, Robin Hood, Zorro) until one day when I had been very ill and recovering, I asked my brother to get a book from the library that had been on my mind for a while to start reading. That was The Lord of the Rings. That book brought all the above together in a new genre named Fantasy. And it contained maps. I actually sarted travelling those maps in my mind and since that moment I prefer books that include a map above books without. More of this can be read in my blogpost: A fondness of maps…
3. How did I start blogposting?
I precisely know where that was sparked. When I began travelling on my own, without my parents, I also started to write paper journals of those travels. My 1st journey was to Luxemburg, a small country to the south of the Netherlands and yes I did a lot of hikes than in Belgium, Luxemburg and in the south of the Netherlands. I had my 1st backpack (imagine a dark blue packpack connected to a metal framework) and a tent and sleeping bag. I did not have a lot of money to spend so budget travel was crucial to get anywhere. Wild camping was just as crucial and a bit risky because in none of these countries wild camping was legal. It meant installing the tent a bit away from the road side, in bushes or in meadows, where bypassers couldn't see it. I didn't write a journal then, but on my next journey I did. This was a walking and biking journey through Scotland and Scotland was chosen as destination because wild camping was legal there!
From that moment I wrote travel journals for every trip I did. At first these were a collection of the travel memoirs combined with bus- or traintickets, exibition flyers, topographic hiking maps, menu from restaurants and all sorts of information flyers from National Parks or castles or city walks or…
Next I started integrate my photos in these journals skipping the task of creating a photobook. This was the pre digital photography era and photos were eventually printed on paper 😉
Then digital photography expanded the opportunities to document my travels even further, but it also made the use of paper for photography and for writing journals obsolete.
I started to create a blogsite at www.wandelgek.nl and this functions as an archive of my travel journals and photography.
4. How do I travel?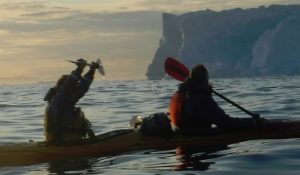 I travelled in very different constellations: I travelled with some good friends, I travelled solo, I travelled in group travels, I travelled work related and I even once travelled in a subsidized European student exchange project.
I like all of them. Outside of Europe I make use of travel agencies to plan itineries, because I have a 40 hrs job and not enough spare time and drive to do this on my own (e.g: do you know how long it takes to get multiple visa?). Within Europe I plan everything myself. Places to stay, transport and where to go.
Although walking is the most important outdoor activity I use to engage in while travelling (or even when not), I occasionally like biking and canoeing/kayaking and even scuba diving or snorkling too.
My favorite areas to hike or walk in are mountains, tundra & rocky or mountainous coastal areas and I guess I need to add canyons to that list ;-).
6. How do I choose destinations?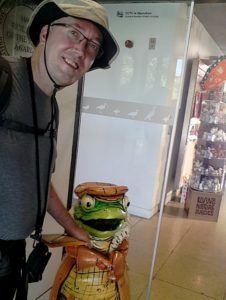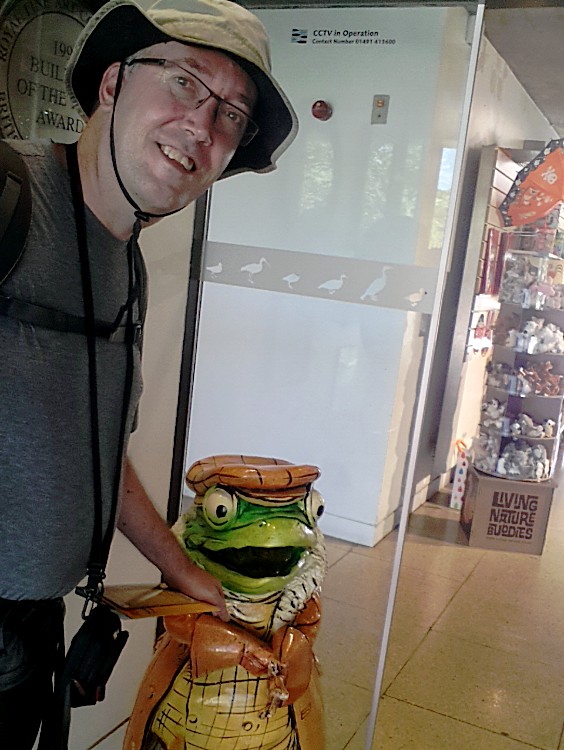 I never choose a destination based on pictures, blogs or travelbooks alone. For me it is very important whether a destination has a link to history or literature or books (ranging from classic children's books (Rupert Bear, Harry Potter, Alice in Wonderland, Winnie the Pooh, Wind in the Willows, Flower Fairies, Peter Rabbit, Peter Pan, Mary Poppins, Huck Finn) via travel books like the stories of Marco Polo, Charles Darwin, Sir James Franklin and Dr. David Livingstone to comic books like those of Tin Tin (Herge) and The Obscure Cities (Schuiten and Peeters). In the Netherlands I've been tracking the traces left by a very versatile Dutch artist named Anton Pieck. He created awesome drawings of the dutch landscape and towns, of his journeys and of fairy Tales by the Grimm brothers, Charles Perrault and H.C. Andersen. A complete Fairy Tale forest was created and there are some buildings left in the Netherlands all based on his drawings. See! I still haven't lost my appetite for Fairy Tales 😉
E.g: My England travels in 2016 were inspired by children's books I read when I was very young. My Nepal and Tibet travels were inspired by Tintin's travels, my Southern and East Africa travels were inspired by Dr. David Livingstone, my Silk road travels were inspired by Marco Polo and my Greenland travel were inspired by stories of Dutch whale hunters from the 17th century.
7. The deep pits and corners and nooks and crannies of my weblog.
Yes I like hiking, trekking and long distance walking, but I like enjoying life too! And enjoying life involves more than travelling alone.
There is food and drinks and thus I included a virtual Pub in my blog.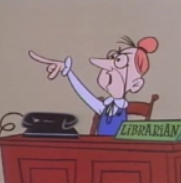 Another addition is my Ancient Library and I'm thinking of adding an Art section to give room to my other hobbies which are illustrating/drawing and writing poetry.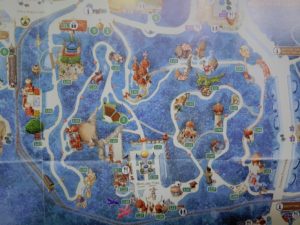 A third section can be found in the travel section under Netherlands. It is a section dealing with a fantastic amusement park named Efteling. I use it to rewrite famous fairy tales in a somewhat scarier, darker and unhinging kinda way. Pinokio isn't such a nice wooden boy after all and Little red riding hood is quite a dangerous bitch… Not suitable for small children! E.g: The real deal with Pinocchio
I also have a youtube channel and 2 of my playlists are present on my blog's homepage. One with travel videos/vlogs and one containing music I like to hear while travelling. It's order of playing can be randomized 😉 It contains Americana, Indie Punk Rock, American and British Folk Rock, Pop, worldmusic and everything else that I like about music 🙂 So press PLAY and enjoy 🙂
Last but not least is a number of social media where I like to share stuff, mostly anecdotes and photography! You can find me predominantly on Twitter and IG (search for @wandelgek).
---
15 Nominees
How to overcome language problems succesfully
(I'm sorry but not all nominees write in English, I'm Dutch and some of my favorite weblogs are in Dutch language, but … no problem since there's always Google TranslateGoogle Translate to help us out to overcome the hurdle of reading a blog in an unknown language.)
The nominees are (btw there is no order of importance, all are dear to me):

Globonaut My  favorite blogsite and probably the most versatile site I've seen yet. This site is not run by one specific blogger, but by a team of excellent bloggers.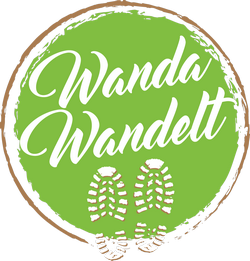 Wandawandelt (mostly Dutch but not all) Although mainly focussed on walking it still is a very versatile blogsite, where blogs range from  long distance single or multiple day hikes, mainly in Europe and the Netherlands and its neighbouring countries, it varies in other ways, like training  women who are scared of walking alone,  training people to start long distance walking from scratch, organizing walks to support people with diabetes or even writing a hiking guide passed Dutch vinyards (wine is not yet a very common agricultural product in the Netherlands, but mostly imported). Quite some versatility if you ask me. I also like that it does work in a commercial but fair way.

Travellousworld I love England and London and this is the most versatile blogsite regarding London ever. But recently, after moving from London to Breda in The Netherlands, the focus has been shifting more towards the European mainland too. Not specificly hiking oriented but the occasional city walk can be found easily.

OOKlibrarian I'm following the OOKLibrarian for a while now and his IG Photography never seizes to amaze me. It is not about the sooperdooper spectacular but about normal villages, beach views and English country side, but photographed in a very spectacular manner. Love it!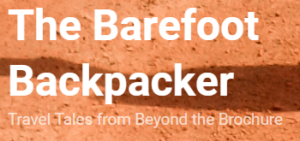 barefoot backpacker I met the Barefoot Backpacker via #trlt twitter chat, before he got into hosting this. We share a lot of interests: Long distance hikes, travel on the road less travelled, specialty beer and photography. Right now he is walking (barefooted no doubt ;-)) through Britain from one coast to another (including via the Peninen Way).

Wandelbaard If I'm a Homo Ambulatis (Walking Human) than here is the Abominable Walking Giant. This is not thru walking, this is hardcore walking. Every walker needs examples to look up to and together with The DetourEffect, these are mine. The walking project I was following was the Camino Santiago. But this was not enough for Wandelbaard. He had just started to get warm after the Camino :'-D Great photography too! The site is quite empty but IG is phantastic. I think the 1st pictures that captured my imagination were campfire pics and caving pics.

saalamiit_greenland In 2017 I visited Greenland for hikes and other outdoor activities in the arctic. When I returned I started following several profiles producing great photography of the country. But this one really stuck. Non commercial, not associated with tourist industry but a local creating awesome images of e.g. icebergs driftiing in mist.

HeidiSevestre A French scientist that appears on top of the battlements fighting agains Climate Change caused by us humans, like Liberty leading the people during the French revolution in Delacroix famous painting. She travels the world but mostly the Arctic world of Greenland and Svalbard and crosses the frozen sea or ventures into ice caves. She definitely has learned all survival skills thinkable for Artic or Alpine environments.
machielvzanten This photographer, Machiel van Zanten, creates awesome black and white photo's. In some way they seem rather ominous and in another quite industrial. It is not often that I find an IG profile where I can almost blindly like every post submitted.

sihpromatum She was taken on a long journey around the world on a very young age and never stopped being interested in travelling (1st on the road less travelled but nowadays also with some more luxury involved as her family is growing. She wrote 2 books covering a large part of the childhood journeys and these are great travel stories filled with humor.

Starthiking Although this site is commercial because it does sell all sorts of hiking gear, it has (up till now) not fallen in to the traps wanting to be popular at all cost. And I like that very much. The owners are blogging about their hikes in Scandinavia (Kungsleden/King's trail) and Scotland and they create awesome photo's meanwhile promoting some of the coolest stuff that they sell via their website.

Into nature Hiking Casper Kriek organizes hikes in the Catalan pyrenees and in Scotland and the photography on IG and on this site is  simply. I simply follow because of the superb outdoor photography.

Sophie Travelling I've started following Sophie Travelling because of the phantastic autumn photography of Scotland, but soon found out that this was no coincedence. The Madeira hike pictures in Spring are breathtaking (imagine flowers in full bloom next to steep abysses. Although I like the hiking pics most, there are pics ranging from portraits and animals in Africa to carwrecks and a horse in New Zealand. That last one has such a strange and otherworldly perspective and color scheme that I think it is an alien horse. Love it!

Travel and Dish is a  blogsite by Renee Sklarew containing awesome and diverse photography. Architecture, Japanese culture, specialty beers and good sturdy food are some of the topics . The pics often surprise me.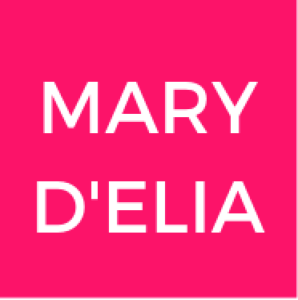 marydeliaphotography.com This is where outdoor photography becomes art.
---
The above list did get a bit longer than the 15 required blogs, but lets say that some blogs got to get an ex aequo with others 😉
There is still one important blog missing in the above list and this is because it is the blog from which I got the nomination.
It should however be very high in the top of this list.
It is: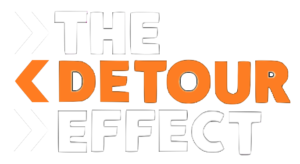 Now: I'm a long distance walker for a very long time, but (together with the before mentioned Wandelbaard) this blogsite (and accompanied twitter and IG account), blew my mind.  It is  owned by female solohikester Claire Ramsdell who I  learned to know as a hiker who sets an "impossible" goal and then just does it and succeeds.  Very impressed about that but that is not all. She also is like a walking encyclopedia on the Grand Canyon, roadtrips in the US and …"alternative" music. And if that's not enough than here's her skydive video :-0 And now she has set the impossible goal of walking 5 large European long distance trails, back to back in approximately 2 months and you know what? I think she's just gonna do it whistling! Truely a very versatile blogsite and person behind…
This concludes my Versatile Blogger Acceptance speech 😉
Share this blog on:or even better Follow Wandelgek on: