Autumn Festival of Moscow
Autumn is quite a good period to be in Moscow, whenever you like to visit festivals.
Moscow Day
Every 1st weekend of september Moscow celebrates its city's founding. In 2019 Moscow celebrated its 872th anniversary.
Moscow City Day (Russian: День города Москвы) is an official event in Moscow that honors the city's founding. Moscow traditionally celebrates during the first weekend in September. The celebration involves free cultural events, a parade and evening fireworks.
History
The Moscow City Day was on January 1, 1847, celebrating Moscow's 700th anniversary. At the end of prayers held in the Chudov Monastery, the bells in the Ivan the Great Bell Tower sounded. The city celebrated its 800th anniversary in 1947, this time during Soviet rule. According to a mandate of the Supreme Soviet of the Soviet Union, a special medal was awarded to almost 1.7 million Soviet citizens. In 1997, the 850th anniversary of Moscow was celebrated. Moscow Day was introduced as an annual event in 1986 by future-President Boris Yeltsin, who served as Secretary of the Moscow City Committee at the time.
After The Wandelgek had left the taxi boat he went for a long stroll through the city center of Moscow. Frm the embankment it was a short walk to the Zaryad'ye park.
It was a sunny quite warm autumn day and there were many dancers and musicians, street theater performers and a drum orchestra roaming through the park and The Wandelgek had a great time watching them perform.
Everywhere was music coming from portable loudspeakers and the performers had dressed up
There was a group of floating white goats moving towards Red Square…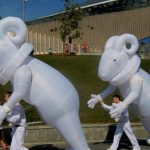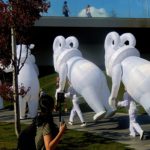 Others were dressed as colorful music instruments…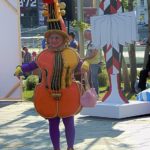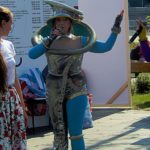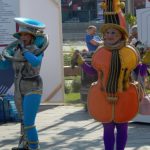 Then there was this friendly giant who's head seemed to be covered with a book…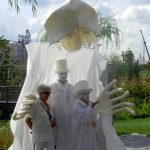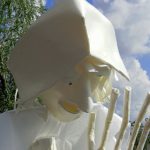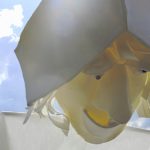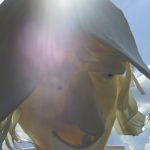 And there were all sorts of white and dark creatures coming from the realms of Faery…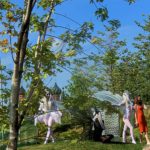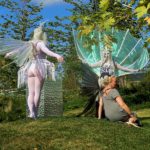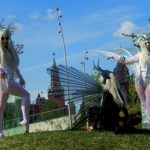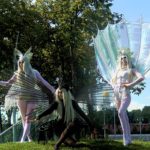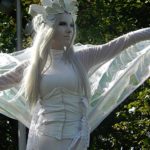 Some actors were great in facial expressions…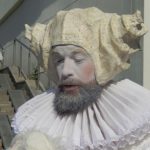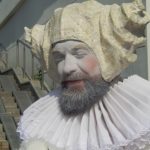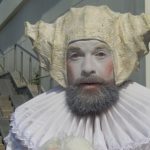 A juggler caught my attention and I caught his…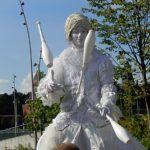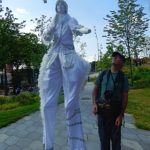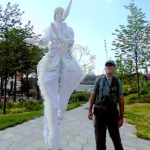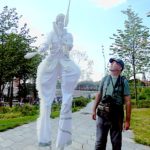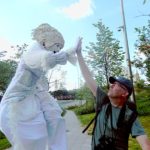 Soviet and modern songs about Moscow and Russia, as well as compositions from films, could be heard.
In addition, artists will perform folk songs and hits of the 1980-1990s.
It is always nice to visit a city that is in a festive mood.
After watching some of the above performances, The Wandelgek walked further towards Red Square…