Ollivanders's or better: Ollivanders: Makers of Fine Wands since 382 BC is a magical wand shop at Diagon Alley.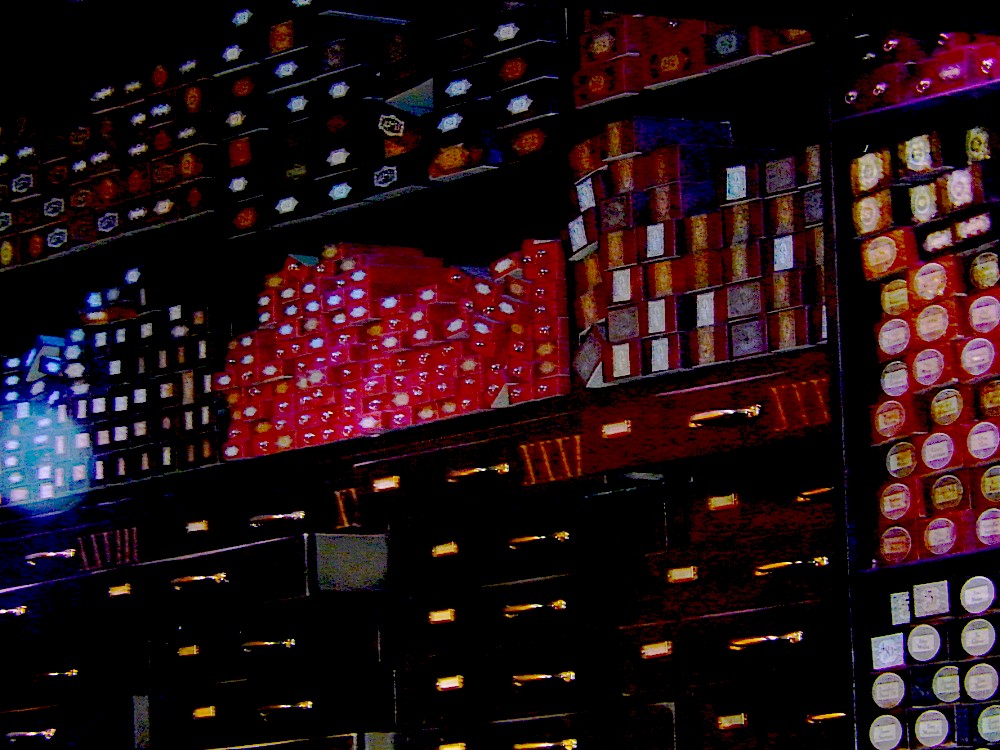 Inside the somewhat gloomy, dusty and sparsely lit shop was a true warehouse of wands.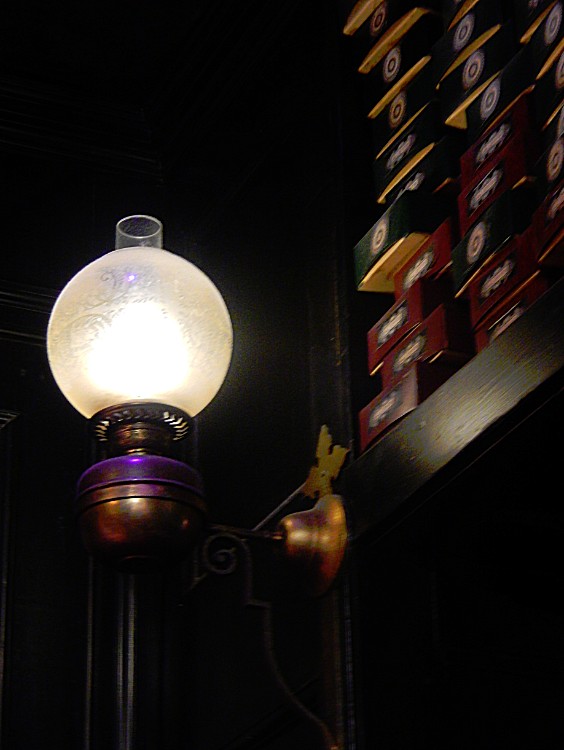 Harry Potter 1st entered the shop at the start of his 1st year at Hogwarths, when he was looking for a wand.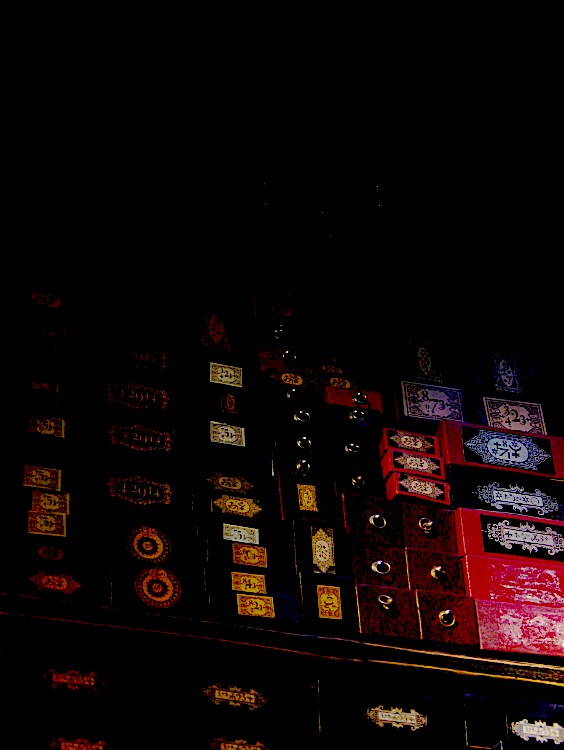 The wand chooses the wizard, Mr. Potter. It's not always clear why. From Harry Potter and the Philosoper's stone by J.K.Rowling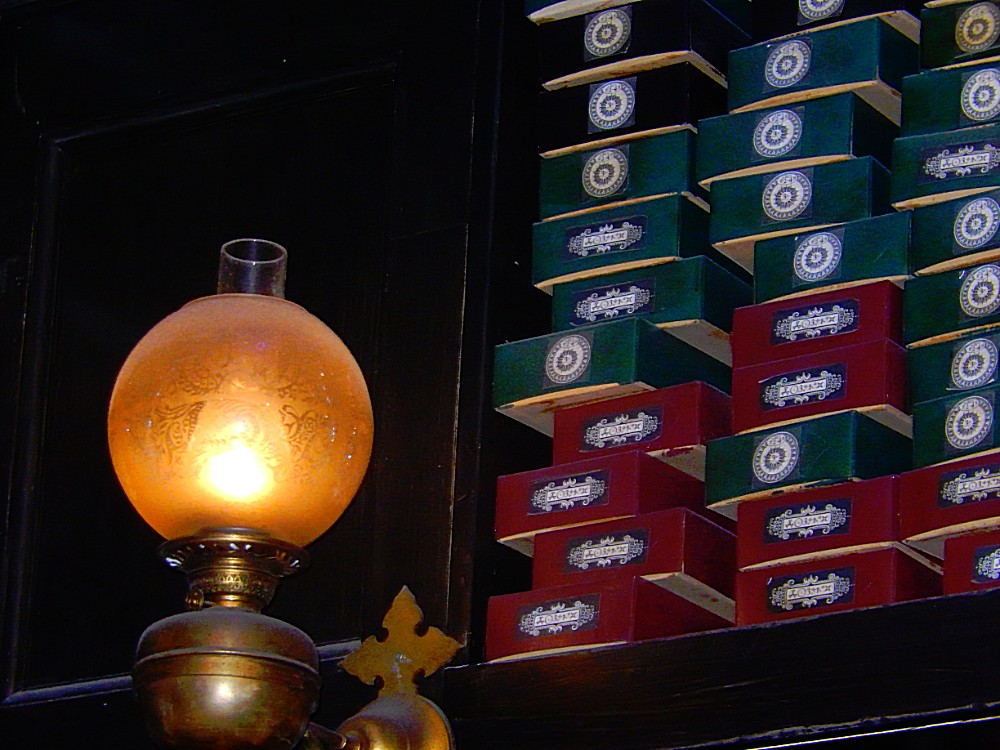 Within, there are countless narrow boxes piled neatly right up to the ceiling and a spindly-legged chair" (which Hagrid breaks when he sits upon it).
I remember every wand I've ever sold, Mr. Potter. It so happens that the phoenix whose tailfeather resides in your wand gave another feather… just one other. It is curious that you should be destined for this wand when its brother gave you that scar. From Harry Potter and the Philosoper's stone by J.K.Rowling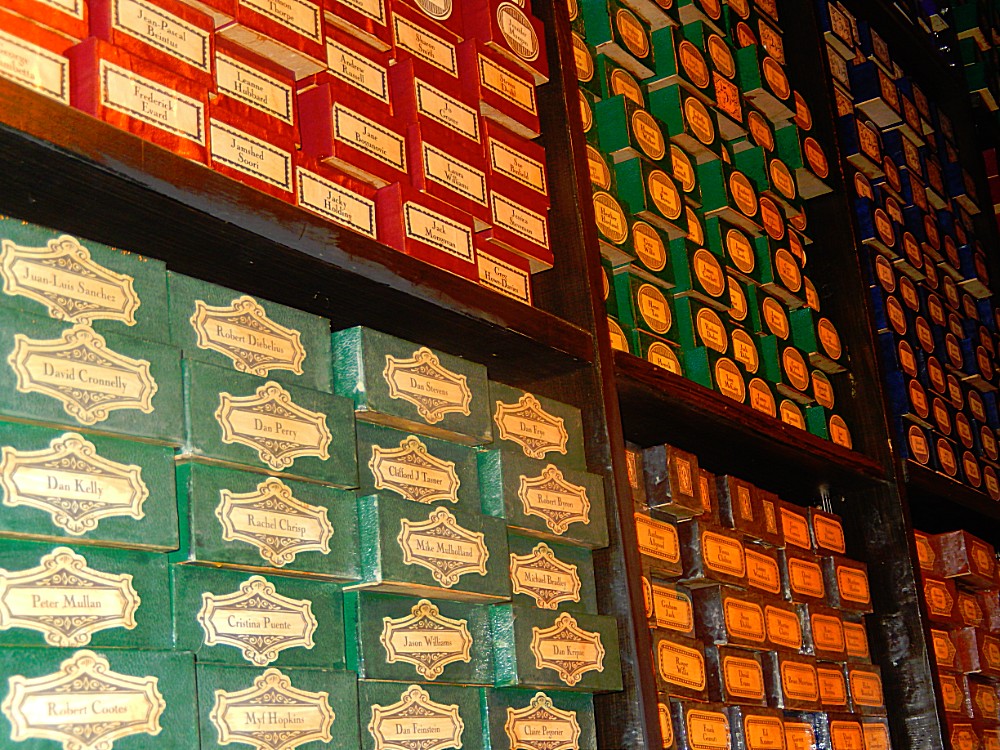 It was about time now for The Wandelgek to search for his own wand,…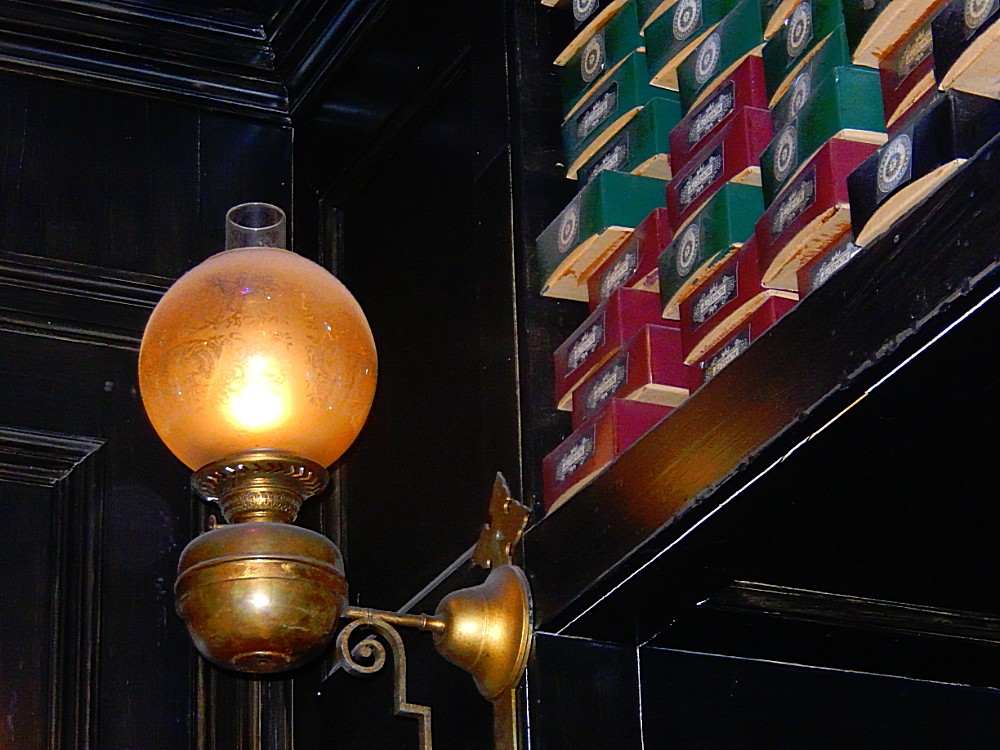 …but there were so many to choose from.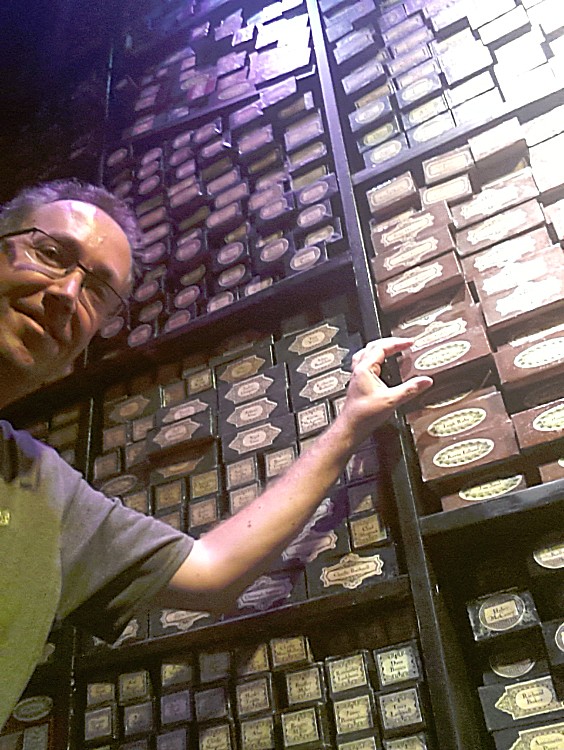 He tried the obvious ones out of fir and maple tree wood with dragon heart string or unicorn hair cores but waving those wands made them behave purely destructive.
Then he founda special boxed wand that seemed to feel good, but was stuck amidst a pile of neatly arranged boxes high above in a large cupboard and when he pulled the box out a bit too forceful, the complete cupboard fell down bringing some other large cupboards stacked full with numerous wand boxes down as well. It completely changed the dusty, gloomy tranquile mood of the shop…and that of its owner as well. Ollivander started to shout and yell, pulling his white hair out and his eyes were wild and to be honest… a bit mildly crazy. It seemed a good  idea to leave that shop without a wand.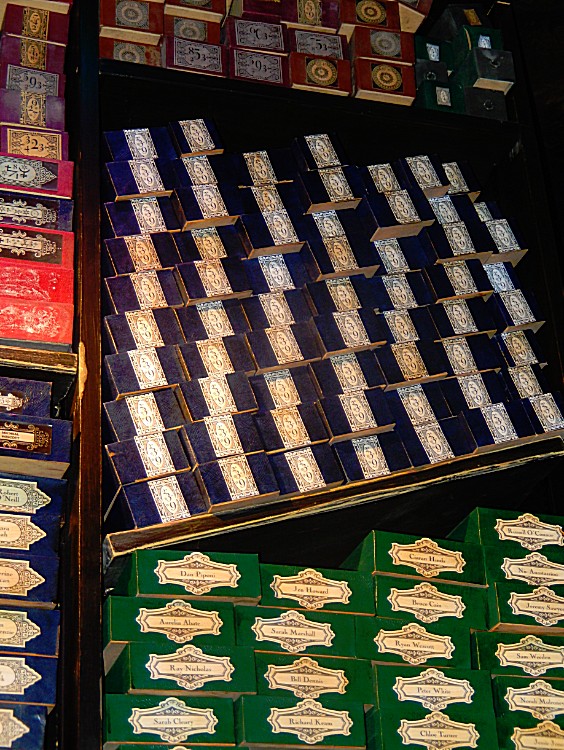 The Wandelgek ran between some bookcases that were still erect to the back of the shop stumbling passed some glass showcases for more expensive wands, clearly reserved for upperclass wizards.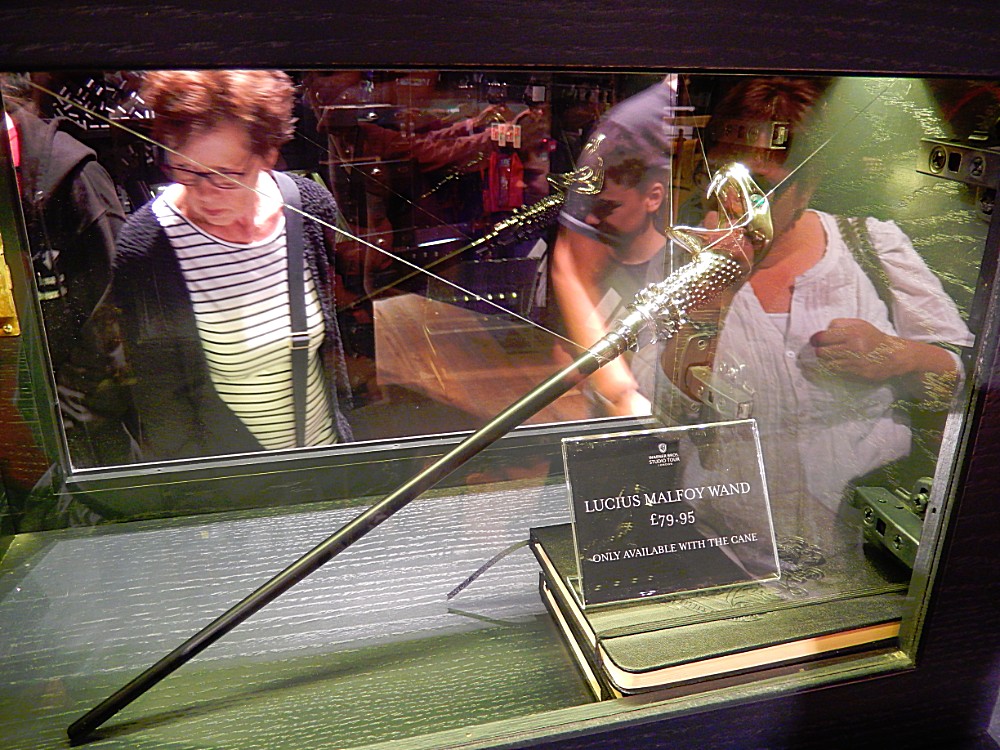 In the background a furious Ollivander yelled and started to fire some unforgivable curses which forced The Wandelgek to break the glass of a showcase and take out a large wand that rather looked like a walking stick. Purely out of defense he fired an Imobile spell back at Ollivander who stopped firing curses and started to float in thin air for a short while. Then some more cupboards fell down and covered him.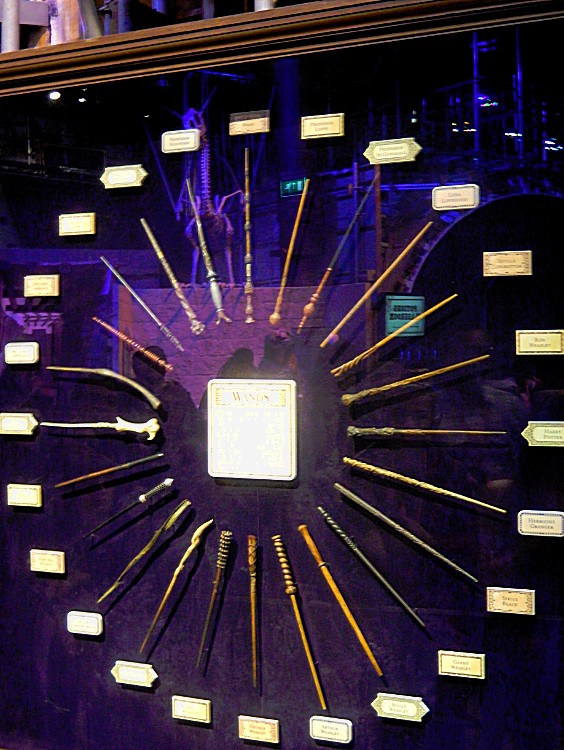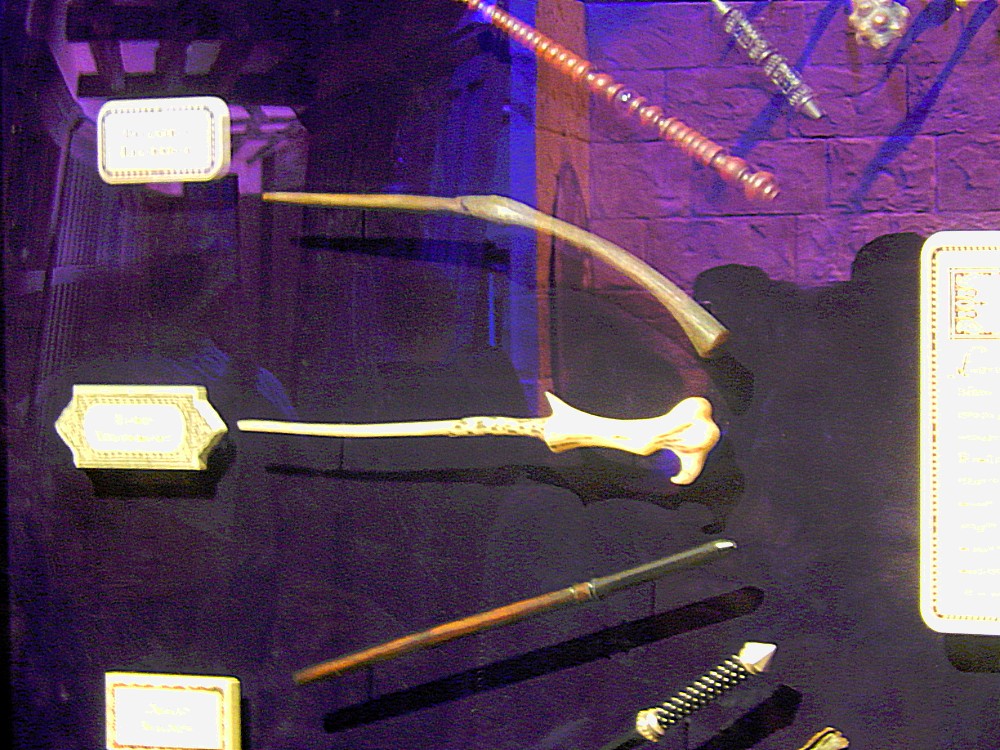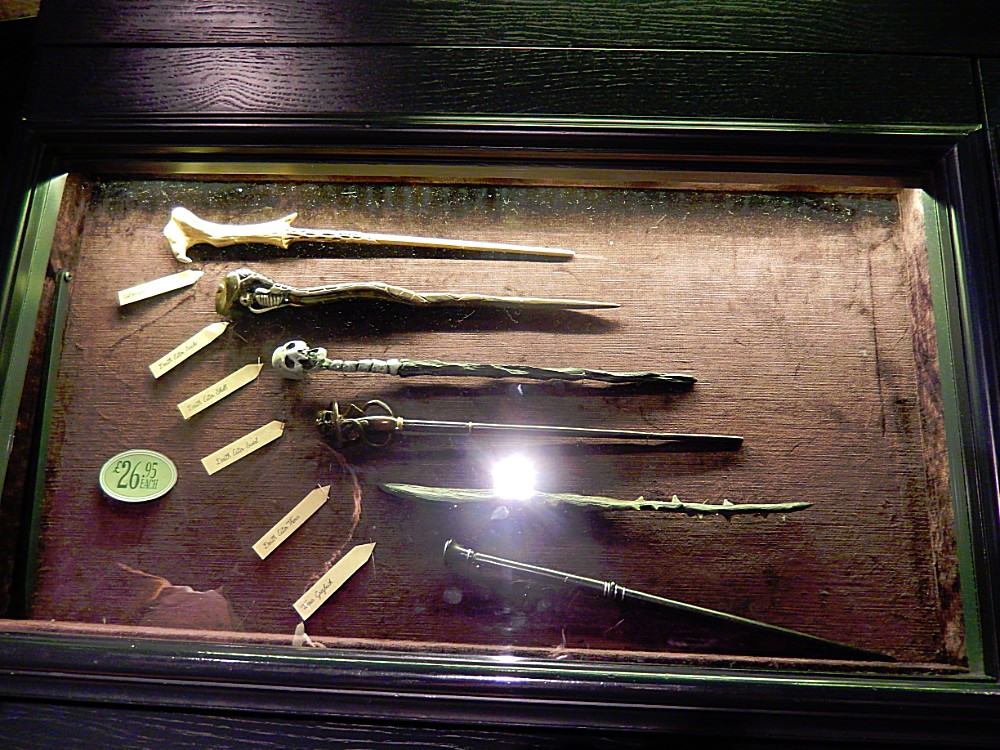 It was clearly an oportune moment to leave the store unnoticed … and unharmed … through the front door.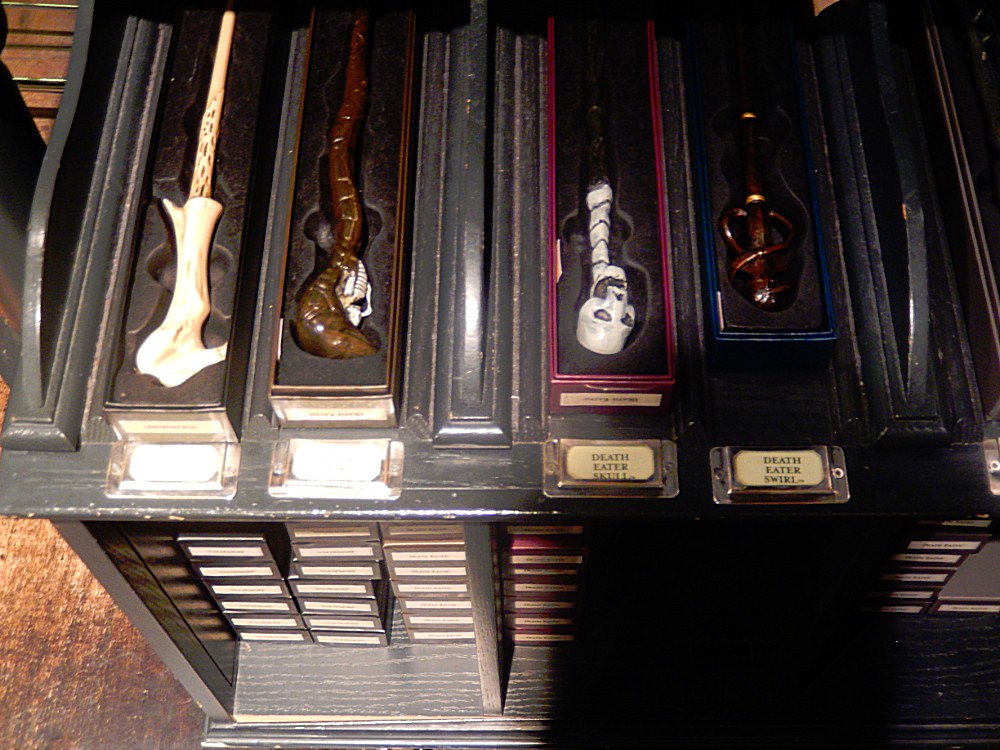 On the way out there was still plenty of time to open some drawers at the bottom of some still erect cupboards and browse through the various wand collections.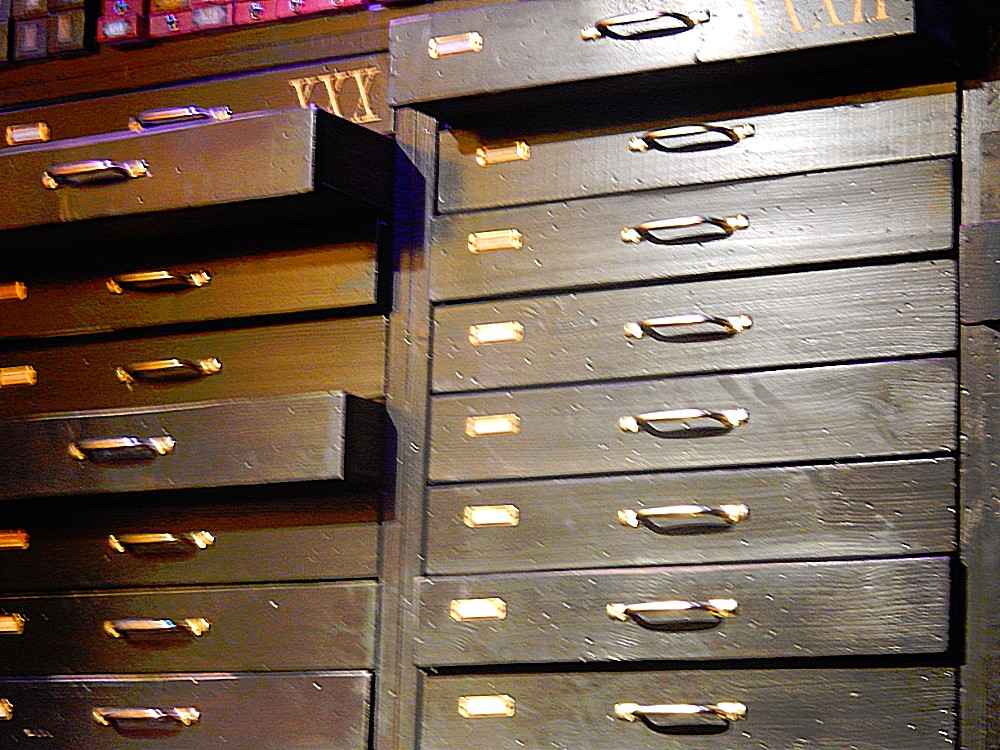 Then The Wandelgek left the relative darkness of the shop and walked straight into the bright sunlight on Diagon Alley.
Inside peace and tranquility returned, except for an occasional moan coming from beneath a pile of cupboards, as the dust settled down upon the wand and box covered floor. What a mess ?