The Graveyard of Fallen Heroes
After visiting the Kremlin, The Wandelgek decided he wanted to stay outside for the remainder of the day. This evening the big adventure would start. He would be boarding the Trans Siberia Express or more precisely the Ural line branch. But before that he had a few last hours to spend in Moscow. He took the metro to Park Kultury metro station. It was not one of the most majestic stations of the Moscow metro network, but still it had this quite modernistic mosaic of Stalin on a wall.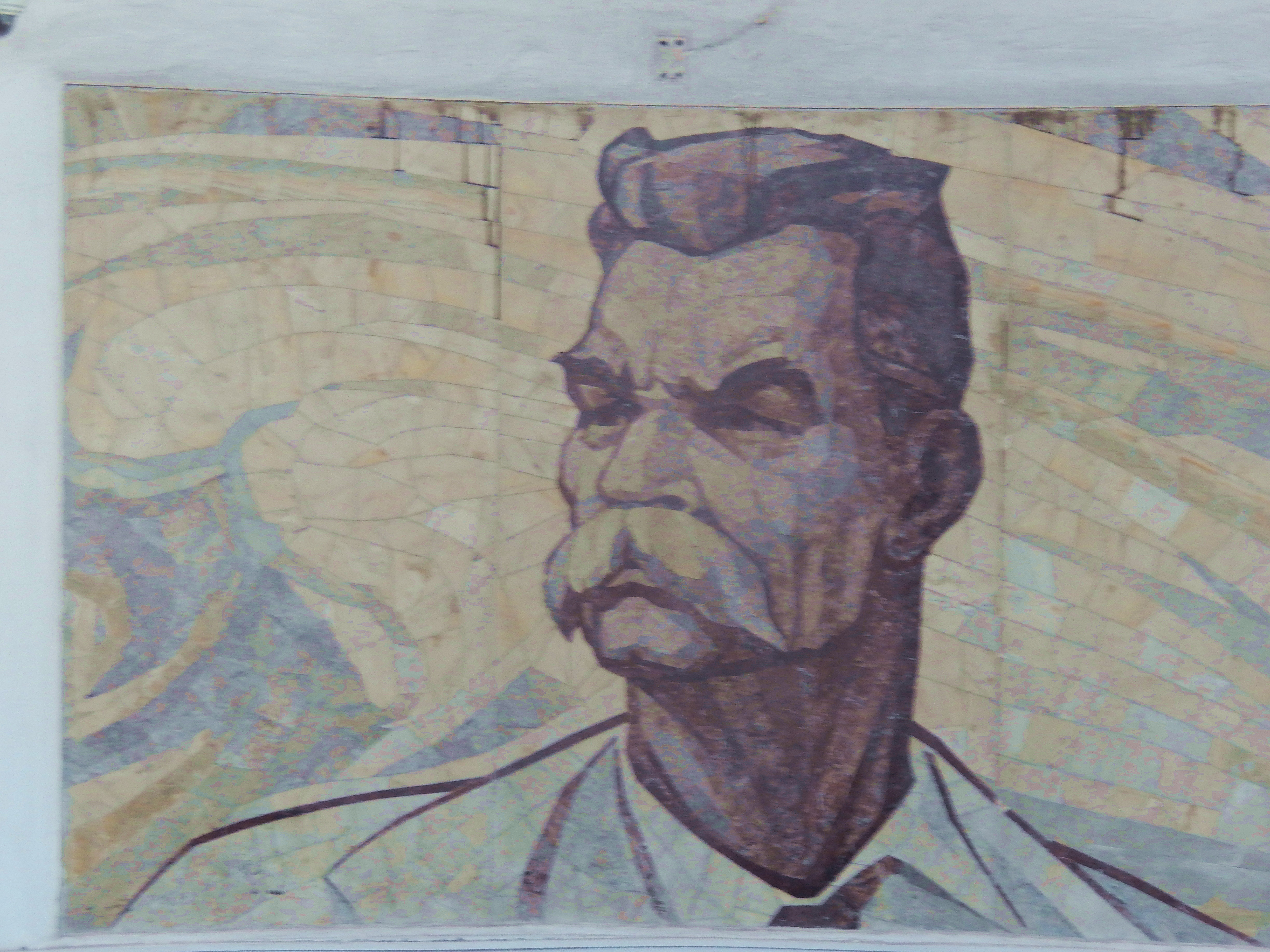 For more about the nothing short of awesome Moscow metro, see my blog: Moscow's splendorous Metro/Subway network
Outside the station was a rampage going up to the bridge over the Moscow river.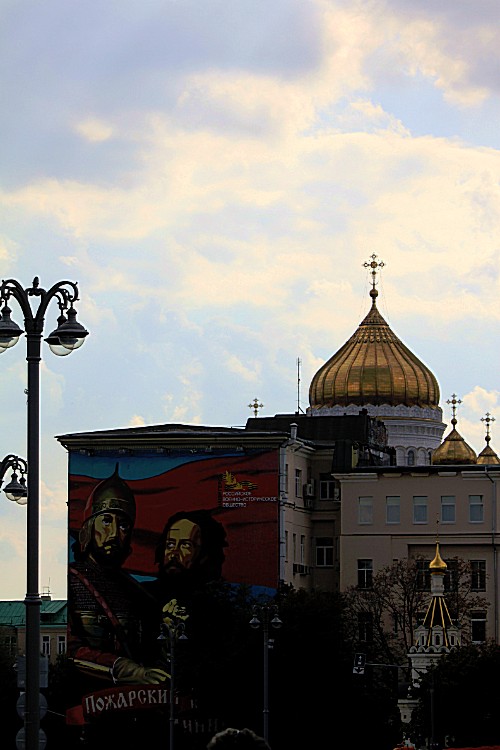 While strolling along the riverside toward the Muzeon Park of Arts, The Wandelgek passed some cabins where artwork was sold, mostly reprints of photo's and of paintings. Although I don't like most of them it still is interesting to browse through and find that one print that is interesting ?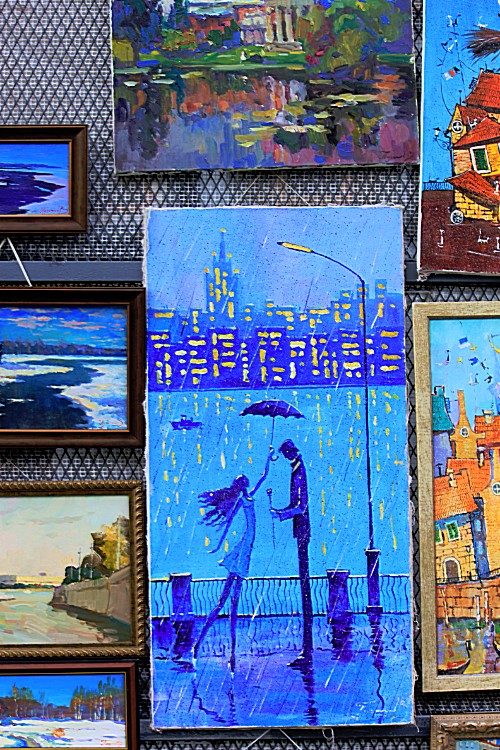 Peter the Great Statue
Now The Wandelgek closed in on the large Tsar Peter the Great statue which he passed before during the water taxi tour: Water taxi on the Moskva River
What suddenly struck him was that this statue actually celebrated his importance for the russian navy, whereas another statue of him in St. Petersburg (named after him and the most important naval city of Russia in the 17th  century) was more of a celebration of him as a statesman. The Wandelgek would have expected this statue in St. Petersburg and the other one in Moscow.
More on my 1997 visit to St. Petersburg: Saint Petersburg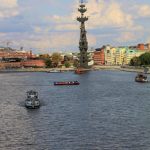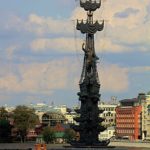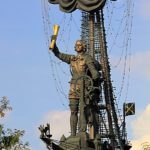 Passing the statue, The Wandelgek had now reached his goal; the Graveyard of fallen heroes mostly from the soviet era…
Muzeon Park of Arts
Muzeon Park of Arts (formerly the Park of the Fallen Heroes or Fallen Monument Park) is a park outside the Krymsky Val building in Moscow shared by the modern art division of Tretyakov Gallery and Central House of Artists. It is located between the Park Kultury and the Oktyabrskaya underground stations. It is the largest open-air sculpture museum in Russia, with more than 700 artworks currently on display and another 200 in storage.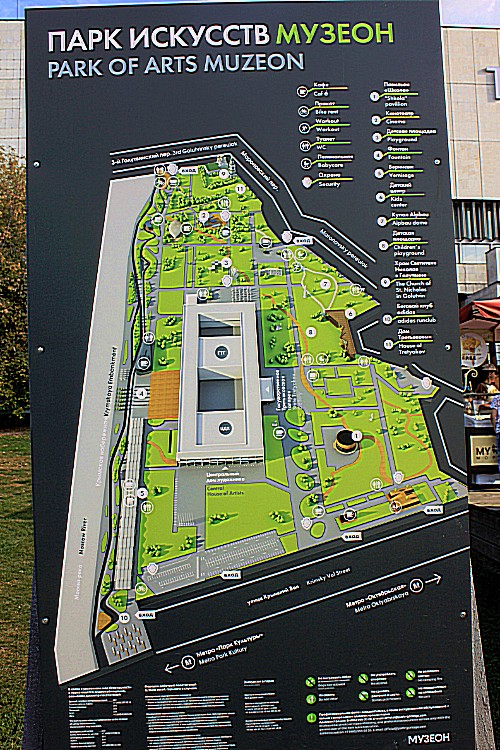 The origins of this expatriate English name are unknown; in Russian, the park is either simply named Sculpture Park of the Central House of Artists or referred to by its legal title, Muzeon Park of Arts.
Not all statues were of fallen soviet heroes though. Actually the park contained lots of very interesting statues not in the least connected to the Soviet Union. They covered very wide topics from world literature to world leaders or even the phantastic, like this beautiful statue below: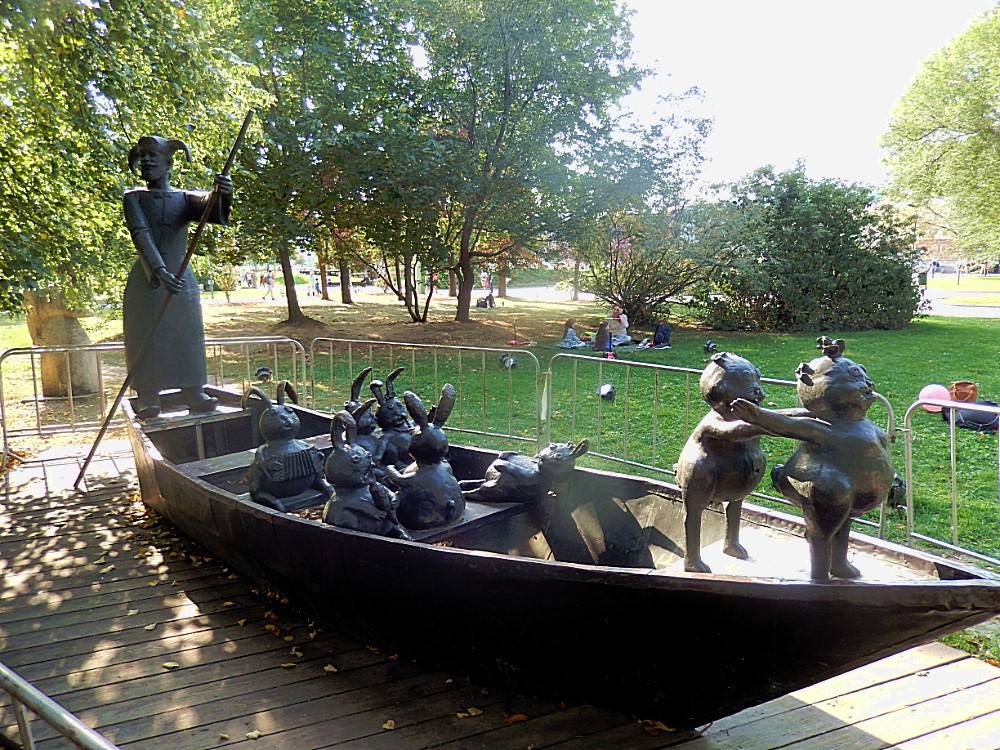 Below is a statue that clearly lost its head…
Mahatma Gandhi:
It was just after noon and not too easy to create good pictures because of a bright unobstructed sun. The Wandelgek made this pic of Ghandi's statue with a large glare of sunlight in it and he dismissed it as not good. So he made two new pics. But in retrospect that 1st one was absolutely gorgeous and the rest only adequate. The glare causes the eyes to focus on the hands and it completely mystifies the symbolism of the way Ghandi poses his hands. Something is happening, maybe even something divine. The other pics are good but add nothing to the statue that is already there. The glare does!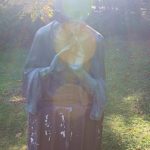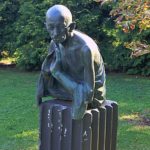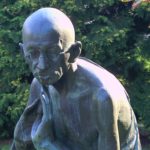 Frederic Chopin:
Frédéric François Chopin (1 March 1810 – 17 October 1849) was a Polish composer and virtuoso pianist of the Romantic era who wrote primarily for solo piano. He has maintained worldwide renown as a leading musician of his era, one whose "poetic genius was based on a professional technique that was without equal in his generation."
Avicenna:
Avicenna: In Western Europe and I guess in North America too, we the common people k ow surprisingly little about Avicenna and his great importance for science. In school I learned nothing about him which I consider to be an enourmous hiatus in our education. So here is a brief atempt to enlighten my readers and to attempt them to further research the importance of this Arabian scientist.
Ibn Sina , also known as Abu Ali Sina (ابوعلی سینا), Pur Sina (پورسینا), and often known in the west as Avicenna ( c. 980 – June 1037) was a Persian polymath who is regarded as one of the most significant physicians, astronomers, thinkers and writers of the Islamic Golden Age, and the father of modern medicine. Avicenna is also called "the most influential philosopher of the pre-modern era". He was a peripatetic philosopher influenced by Aristotelian philosophy. Of the 450 works he is believed to have written, around 240 have survived, including 150 on philosophy and 40 on medicine.
His most famous works are The Book of Healing, a philosophical and scientific encyclopedia, and The Canon of Medicine, a medical encyclopedia which became a standard medical text at many medieval universities and remained in use as late as 1650.
Besides philosophy and medicine, Avicenna's corpus includes writings on astronomy, alchemy, geography and geology, psychology, Islamic theology, logic, mathematics, physics and works of poetry.
In other words: A true Homo Universalis about which loads of people know virtually nothing. Would be great to add this to the curriculum in schools because it  definitely proves how wrong extremist rightwing propaganda is about the superiority of caucasian race. Absurd ideology which can spread among not well educated people…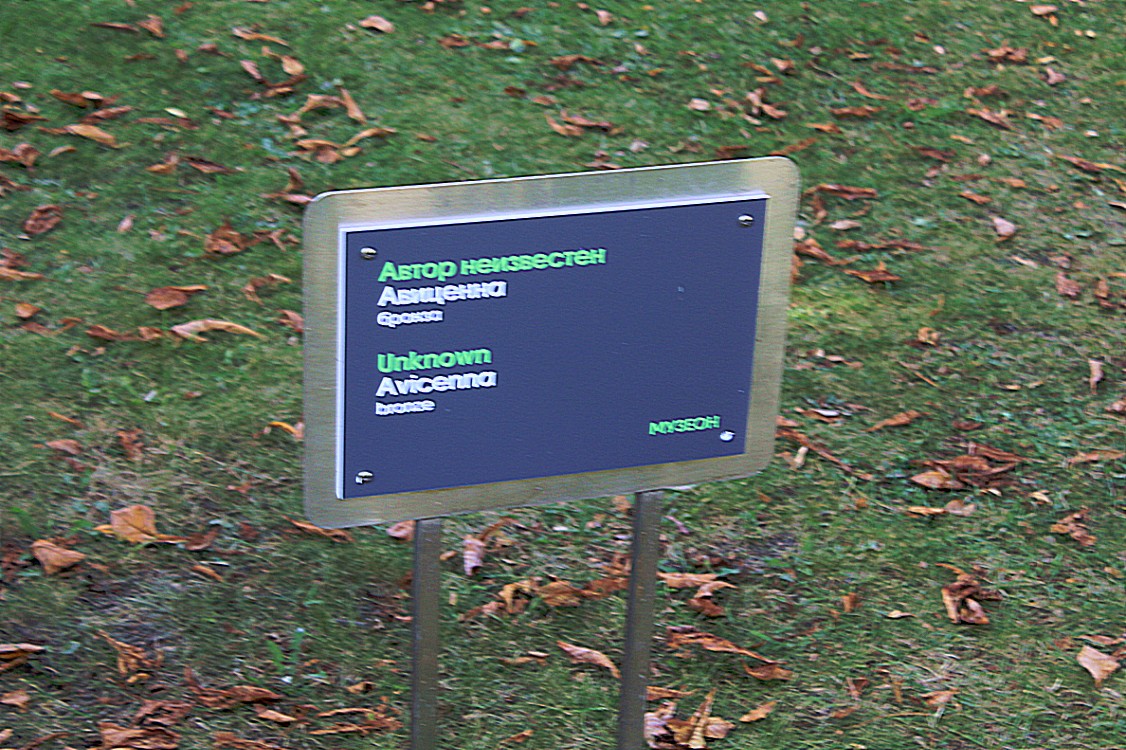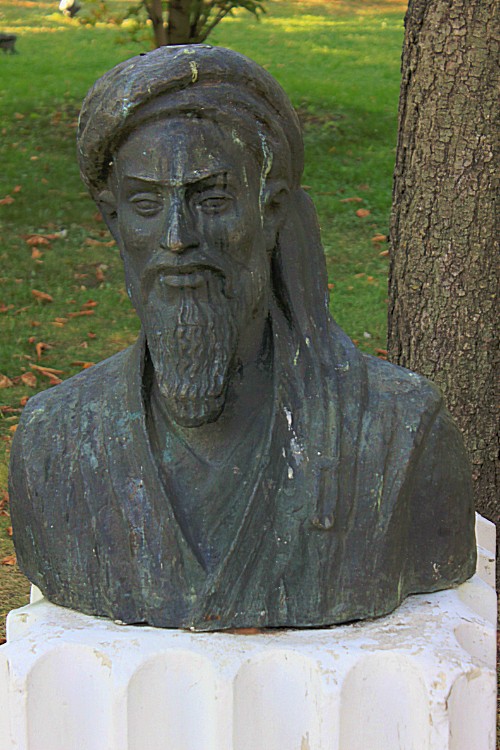 Musicians:
This was an ensemble of female musicians of which The Wandelgek knows nothing more but they looked pretty…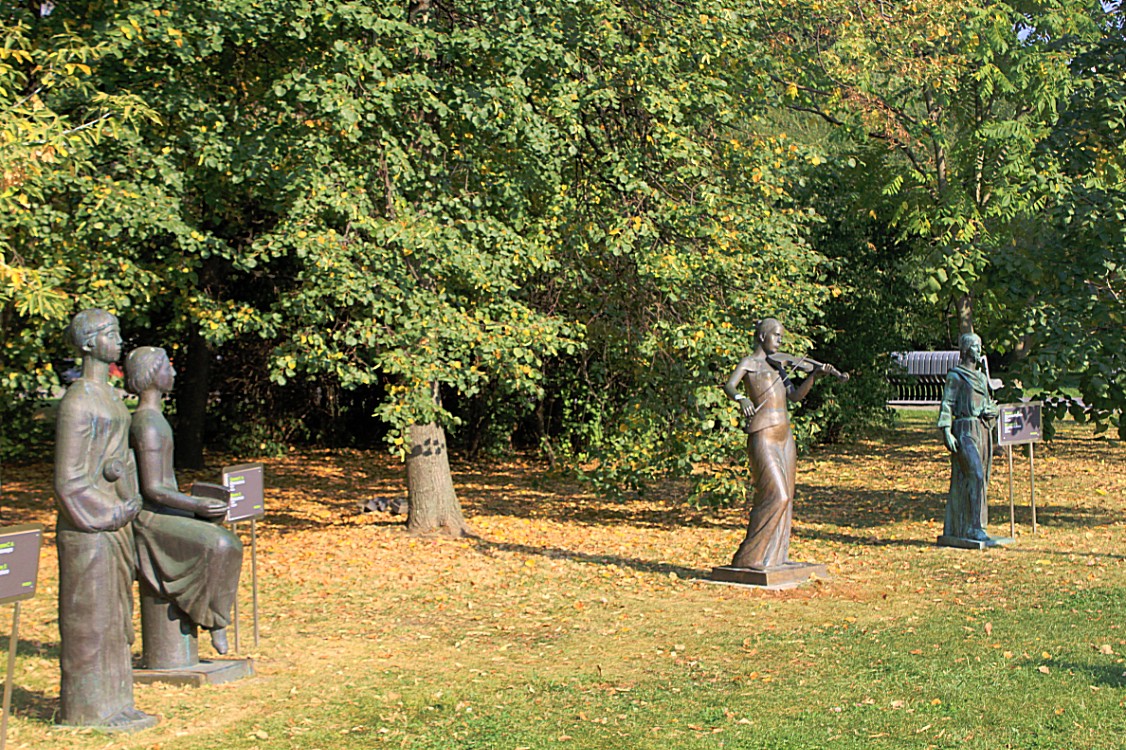 Albert Einstein:
Another brilliant scientist but now from the west, is of course Albert Einstein who conceived ideas about quantum mechanica, black holes and time travel. As much as he was a scientist, The Wandelgek also perceives him as a genious philosopher for which he is not credited enough. Time travel e.g.. Not possible for humans…ever? …or not yet?  But still he thought about it!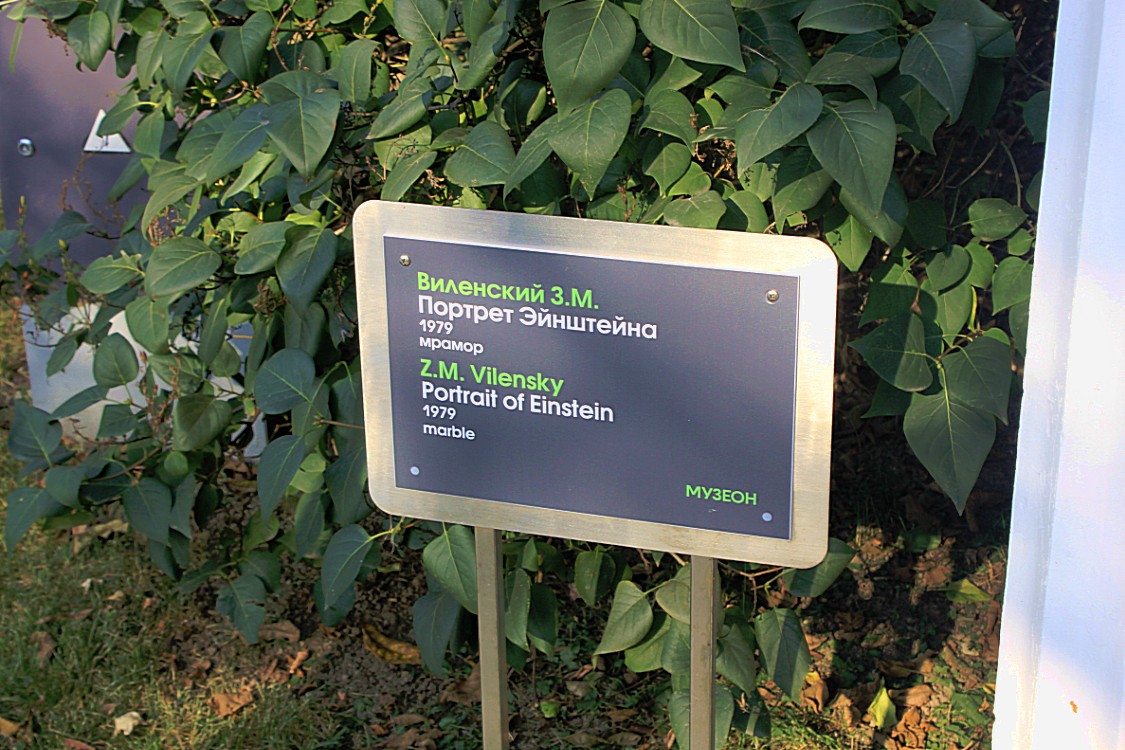 Albert Einstein (14 March 1879 – 18 April 1955) was a German-born theoretical physicist who developed the theory of relativity, one of the two pillars of modern physics (alongside quantum mechanics). His work is also known for its influence on the philosophy of science. He is best known to the general public for his mass–energy equivalence formula E = m c 2 , which has been dubbed "the world's most famous equation". He received the 1921 Nobel Prize in Physics "for his services to theoretical physics, and especially for his discovery of the law of the photoelectric effect", a pivotal step in the development of quantum theory.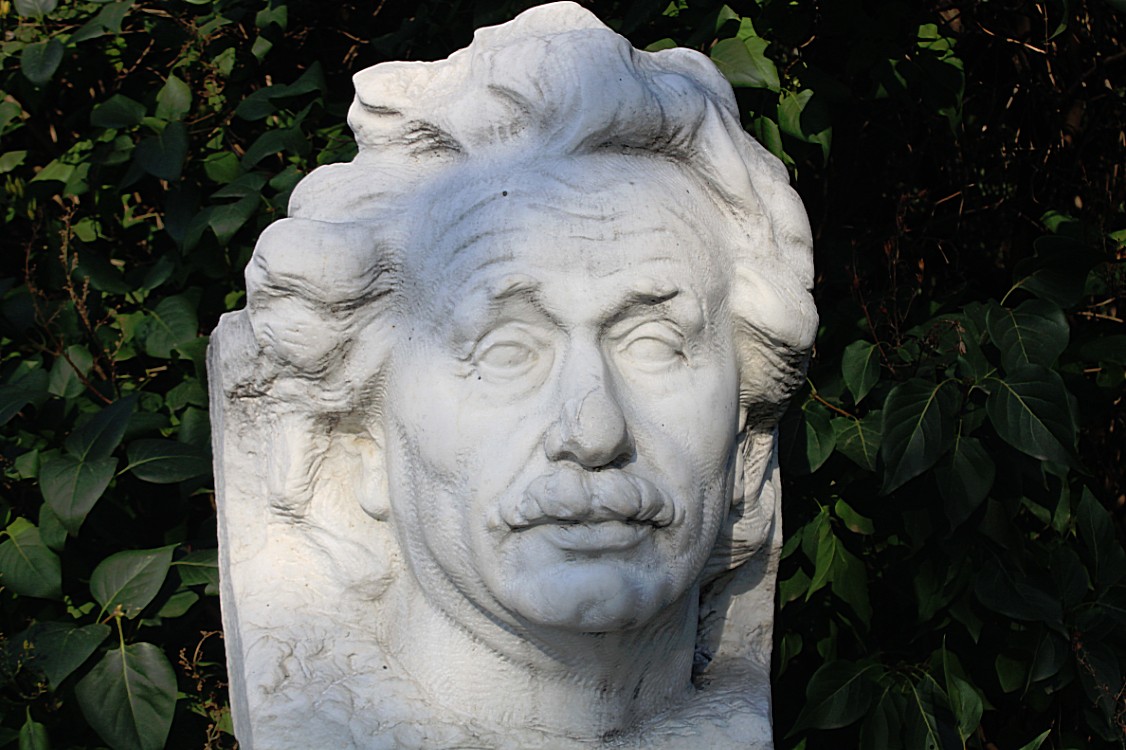 Peter the Great:
This is a very probable a more realistic portrait of the real Peter the Great. Compare this to the idealized statue on the River Moscow earlier is this post.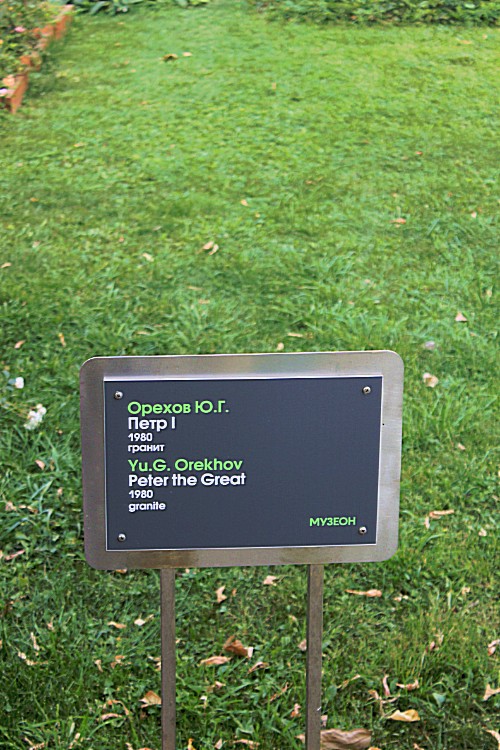 Peter the Great  (8 February 1672 – 28 January 1725) ruled the Tsardom of Russia and later the Russian Empire from 7 May 1682 until his death in 1725, jointly ruling before 1696 with his elder half-brother, Ivan V. Through a number of successful wars, he expanded the Tsardom into a much larger empire that became a major European power and also laid the groundwork for the Russian navy after capturing ports at Azov and the Baltic Sea. He led a cultural revolution that replaced some of the traditionalist and medieval social and political systems with ones that were modern, scientific, Westernised and based on the Enlightenment. Peter's reforms had a lasting impact on Russia, and many institutions of the Russian government trace their origins to his reign. He is also known for founding and developing the city of Saint Petersburg, which remained the capital of Russia until 1917.
In his early years as a ruler, Peter could not acquire actual control over Russian affairs. Power was instead exercised by his mother, Natalya Naryshkina. It was only when Natalya died in 1694 that Peter, now age 22, became an independent sovereign. Formally, Ivan V remained a co-ruler with Peter, although he was ineffective. Peter became the sole ruler when Ivan died in 1696. Peter was 24 years old.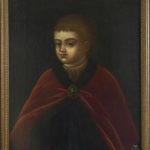 Peter grew to be extremely tall as an adult, especially for the time period. Standing at 6 ft 8 (203 cm) in height, the Russian tsar was literally head and shoulders above his contemporaries both in Russia and throughout Europe. Peter, however, lacked the overall proportional heft and bulk generally found in a man that size. Both his hands and feet were small, and his shoulders were narrow for his height; likewise, his head was small for his tall body. Added to this were Peter's noticeable facial tics, and he may have suffered from petit mal, a form of epilepsy.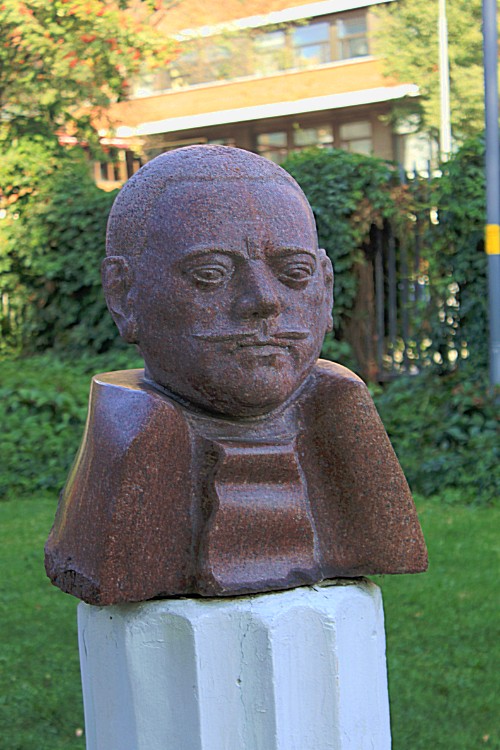 Don Quichote: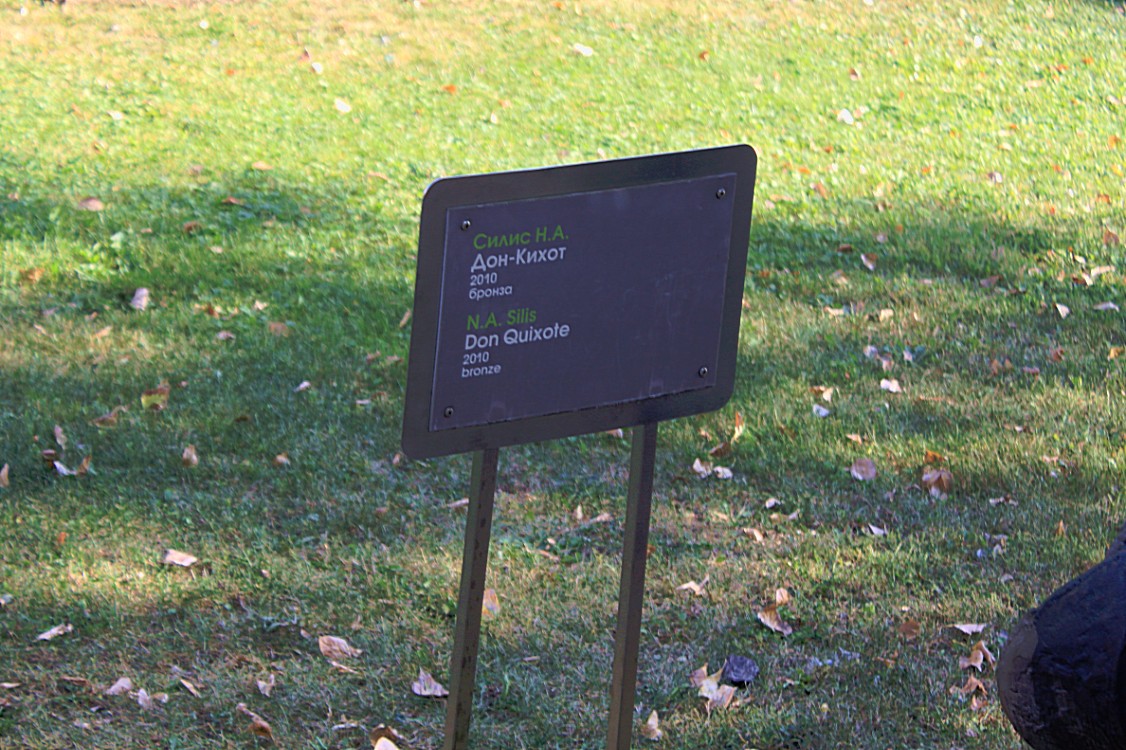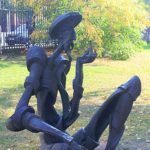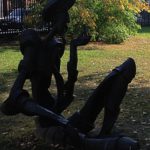 Curious statues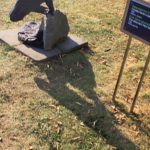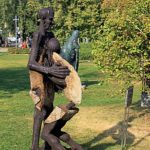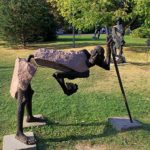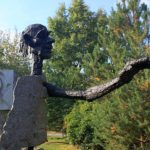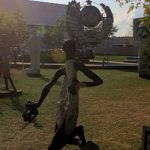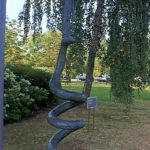 The Park of Fallen Heroes: A bit of history
Muzeon Park was established by the City of Moscow in 1992 and currently displays over 700 sculptures. It is split into themed sections, i.e. the Oriental Garden, Pushkin Square, Portrait Row, although the best known part—the fallen monuments themselves—appeared here before 1992. In October 1991, when the Soviet Union collapsed, smaller socialist realism statues of Soviet leaders and unidentifiable workers and peasants were removed from their pedestals, hauled to the park and left in their fallen form. They were rectified later, although missing original pedestals. In 1990s these statues shaped the park outline, but as more and more modern sculpture was added and as the young trees grew up, they became a less obvious minority.
In the late 1980s, at the height of Perestroika, CHA began holding lavish exhibitions by artists such as Francis Bacon, Giorgio Morandi, Jannis Kounellis, Robert Rauschenberg, and James Rosenquist. Sculptures by Western modernists appeared in the adjacent park. The winds of change were blowing. On August 22, 1991, the statue of Felix Dzerzhinsky was dismantled and brought to the park. The Communist Party was banned the next day. Busts of Lenin, and statues of Kalinin, Sverdlov, and Stalin from across Moscow started to pile up on the grass. Sculptures were brought in from shuttered sculpture factories, Soviet-era workshops where anonymous artisans manufactured figurines.
Fallen Soviet Heroes
These are some of the leading figures from the Soviet Union and by looking at their lives ot is possible to read a bit about how the Tsarist Russia ended and the Soviet Union was born from the turmoils of civil war.
Glory to the Industry and to farmers…and a tiny bit to Lenin??: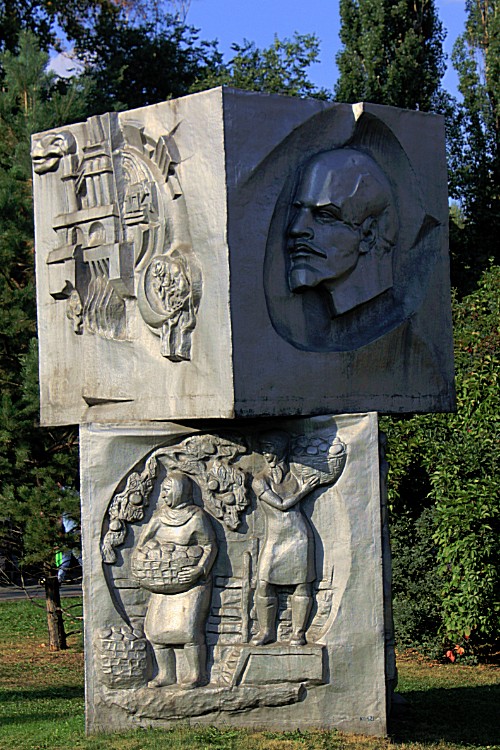 Karl Marx:
Karl Marx (5 May 1818 – 14 March 1883) was a German philosopher, economist, historian, sociologist, political theorist, journalist and socialist revolutionary.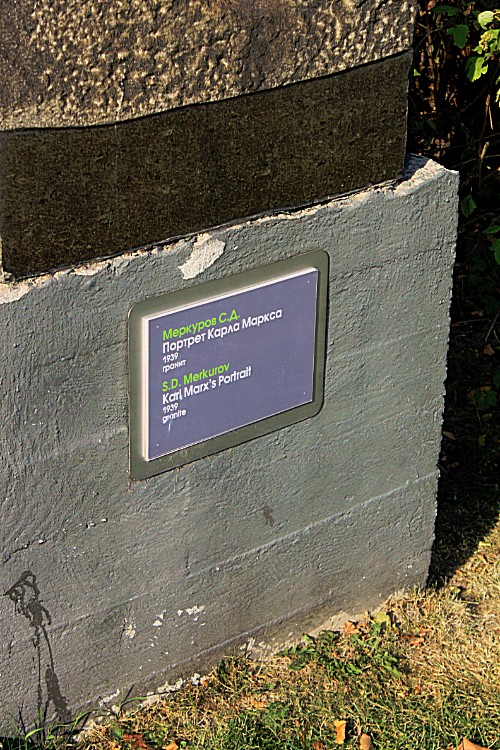 Born in Trier, Germany, Marx studied law and philosophy at university. He married Jenny von Westphalen in 1843. Due to his political publications, Marx became stateless and lived in exile with his wife and children in London for decades, where he continued to develop his thought in collaboration with German thinker Friedrich Engels and publish his writings, researching in the reading room of the British Museum. His best-known titles are the 1848 pamphlet, The Communist Manifesto, and the three-volume Das Kapital. His political and philosophical thought had enormous influence on subsequent intellectual, economic and political history, and his name has been used as an adjective, a noun and a school of social theory.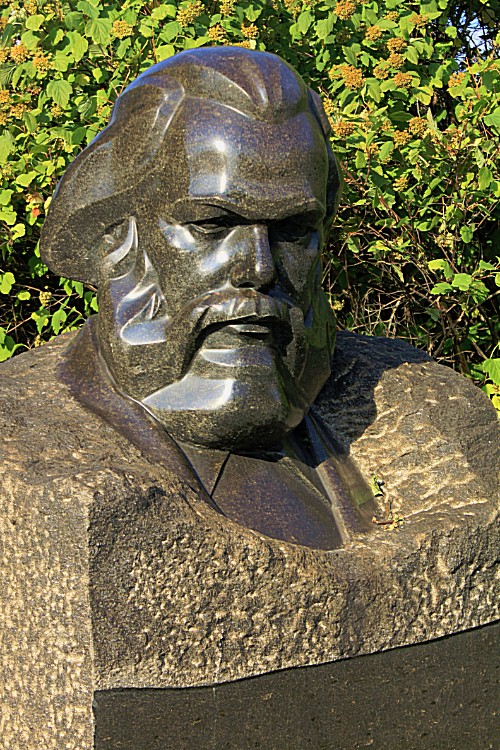 Marx's critical theories about society, economics and politics – collectively understood as Marxism – hold that human societies develop through class struggle. In capitalism, this manifests itself in the conflict between the ruling classes (known as the bourgeoisie) that control the means of production and the working classes (known as the proletariat) that enable these means by selling their labour power in return for wages. Employing a critical approach known as historical materialism, Marx predicted that, like previous socio-economic systems, capitalism produced internal tensions which would lead to its self-destruction and replacement by a new system known as socialism.
For Marx, class antagonisms under capitalism, owing in part to its instability and crisis-prone nature, would eventuate the working class' development of class consciousness, leading to their conquest of political power and eventually the establishment of a classless, communist society constituted by a free association of producers. Marx actively pressed for its implementation, arguing that the working class should carry out organised revolutionary action to topple capitalism and bring about socio-economic emancipation.
Marx has been described as one of the most influential figures in human history, and his work has been both lauded and criticised. His work in economics laid the basis for much of the current understanding of labour and its relation to capital, and subsequent economic thought. Many intellectuals, labour unions, artists and political parties worldwide have been influenced by Marx's work, with many modifying or adapting his ideas. Marx is typically cited as one of the principal architects of modern social science.
Vladimir Lenin:
Vladimir Ilyich Ulyanov (22 April 1870 – 21 January 1924), better known by his alias Lenin, was a Russian revolutionary, politician, and political theorist. He served as head of government of Soviet Russia from 1917 to 1924 and of the Soviet Union from 1922 to 1924. Under his administration, Russia and then the wider Soviet Union became a one-party communist state governed by the Russian Communist Party. Ideologically a communist, he developed a variant of Marxism known as Leninism.
Born to a moderately prosperous middle-class family in Simbirsk, Lenin embraced revolutionary socialist politics following his brother's 1887 execution. Expelled from Kazan Imperial University for participating in protests against the Russian Empire's Tsarist government, he devoted the following years to a law degree. He moved to Saint Petersburg in 1893 and became a senior Marxist activist. In 1897, he was arrested for sedition and exiled to Shushenskoye for three years, where he married Nadezhda Krupskaya. After his exile, he moved to Western Europe, where he became a prominent theorist in the Marxist Russian Social Democratic Labour Party (RSDLP). In 1903, he took a key role in a RSDLP ideological split, leading the Bolshevik faction against Julius Martov's Mensheviks. Encouraging insurrection during Russia's failed Revolution of 1905, he later campaigned for the First World War to be transformed into a Europe-wide proletarian revolution, which as a Marxist he believed would cause the overthrow of capitalism and its replacement with socialism. After the 1917 February Revolution ousted the Tsar and established a Provisional Government, he returned to Russia to play a leading role in the October Revolution, in which the Bolsheviks overthrew the new regime.
Lenin's Bolshevik government initially shared power with the Left Socialist Revolutionaries, elected soviets, and a multi-party Constituent Assembly, although by 1918 it had centralised power in the new Communist Party. Lenin's administration redistributed land among the peasantry and nationalised banks and large-scale industry. It withdrew from the First World War by signing a treaty conceding territory to the Central Powers, and promoted world revolution through the Communist International. Opponents were suppressed in the Red Terror, a violent campaign administered by the state security services; tens of thousands were killed or interned in concentration camps. His administration defeated right and left-wing anti-Bolshevik armies in the Russian Civil War from 1917 to 1922 and oversaw the Polish–Soviet War of 1919–1921. Responding to wartime devastation, famine, and popular uprisings, in 1921 Lenin encouraged economic growth through the market-oriented New Economic Policy. Several non-Russian nations had secured independence from the Russian Empire after 1917, but three were re-united into the new Soviet Union in 1922. His health failing, Lenin died in Gorki, with Joseph Stalin succeeding him as the pre-eminent figure in the Soviet government.
Widely considered one of the most significant and influential figures of the 20th century, Lenin was the posthumous subject of a pervasive personality cult within the Soviet Union until its dissolution in 1991. He became an ideological figurehead behind Marxism–Leninism and thus a prominent influence over the international communist movement. A controversial and highly divisive historical figure, Lenin is viewed by supporters as a champion of socialism and the working class, while critics on both the left and right emphasize his role as founder and leader of an authoritarian regime responsible for political repression and mass killings.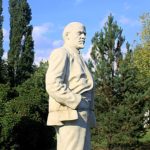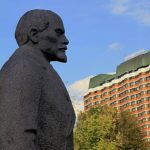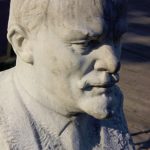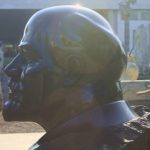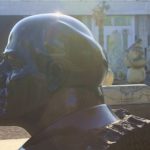 Yakov Sverdlov
Yakov Mikhailovich Sverdlov (3 June 1885 – 16 March 1919) known by the pseudonyms "Andrei", "Mikhalych", "Max", "Smirnov", "Permyakov", "Jacob"; was a Bolshevik party administrator and chairman of the All-Russian Central Executive Committee.
A number of sources claim that Sverdlov played a major role in the execution of Tsar Nicholas II and his family on 17 July 1918. More about that in an upcoming blog.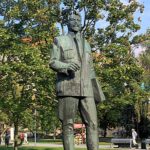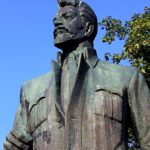 Felix Dzerzhinsky
Felix Edmundovich Dzerzhinsky (11 September 1877 – 20 July 1926), nicknamed "Iron Felix", was a Bolshevik revolutionary and official. Born into Polish nobility, from 1917 until his death in 1926 Dzerzhinsky led the first two Soviet state-security organizations, the Cheka and the OGPU, establishing a secret police for the post-revolutionary Soviet regime. He was one of the architects of the Red Terror and Decossackization.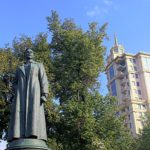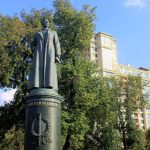 Joseph Stalin:
Joseph Vissarionovich Stalin (born Ioseb Besarionis dzе Jughashvili; 18 December 1878 – 5 March 1953) was a Georgian revolutionary and Soviet politician who led the Soviet Union from the mid–1920s until 1953 as the general secretary of the Communist Party of the Soviet Union (1922–1952) and premier of the Soviet Union (1941–1953). Despite initially governing the Soviet Union as part of a collective leadership, he eventually consolidated power to become the country's de facto dictator by the 1930s. A communist ideologically committed to the Leninist interpretation of Marxism, Stalin formalised these ideas as Marxism–Leninism, while his own policies are known as Stalinism.
Born to a poor family in Gori in the Russian Empire (now Georgia), Stalin joined the Marxist Russian Social Democratic Labour Party as a youth. He edited the party's newspaper, Pravda, and raised funds for Vladimir Lenin's Bolshevik faction via robberies, kidnappings, and protection rackets. Repeatedly arrested, he underwent several internal exiles. After the Bolsheviks seized power during the 1917 October Revolution and created a one-party state under Lenin's newly renamed Communist Party, Stalin joined its governing Politburo. Serving in the Russian Civil War before overseeing the Soviet Union's establishment in 1922, Stalin assumed leadership over the country following Lenin's 1924 death. Under Stalin, "Socialism in One Country" became a central tenet of the party's dogma. Through the Five-Year Plans, the country underwent agricultural collectivisation and rapid industrialisation, creating a centralised command economy. This led to significant disruptions in food production that contributed to the famine of 1932–33. To eradicate accused "enemies of the working class", Stalin instituted the "Great Purge", in which over a million were imprisoned and at least 700,000 executed between 1934 and 1939. By 1937, he had complete personal control over the party and state.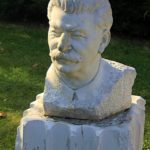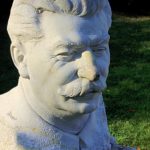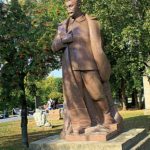 Stalin's government promoted Marxism–Leninism abroad through the Communist International and supported European anti-fascist movements during the 1930s, particularly in the Spanish Civil War. In 1939, it signed a non-aggression pact with Nazi Germany, resulting in the Soviet invasion of Poland. Germany ended the pact by invading the Soviet Union in 1941. Despite initial setbacks, the Soviet Red Army repelled the German incursion and captured Berlin in 1945, ending World War II in Europe. The Soviets annexed the Baltic states and helped establish Soviet-aligned governments throughout Central and Eastern Europe, China, and North Korea. The Soviet Union and the United States emerged from the war as global superpowers. Tensions arose between the Soviet-backed Eastern Bloc and U.S.-backed Western Bloc which became known as the Cold War. Stalin led his country through the post-war reconstruction, during which it developed a nuclear weapon in 1949. In these years, the country experienced another major famine and an anti-semitic campaign peaking in the doctors' plot. After Stalin's death in 1953 he was eventually succeeded by Nikita Khrushchev, who denounced his predecessor and initiated the de-Stalinisation of Soviet society.
Widely considered one of the 20th century's most significant figures, Stalin was the subject of a pervasive personality cult within the international Marxist–Leninist movement which revered him as a champion of the working class and socialism. Since the dissolution of the Soviet Union in 1991, Stalin has retained popularity in Russia and Georgia as a victorious wartime leader who established the Soviet Union as a major world power. Conversely, his totalitarian government has been widely condemned for overseeing mass repressions, ethnic cleansing, deportations, hundreds of thousands of executions, and famines which killed millions.
Leonid Breznjev
Leonid Ilyich Brezhnev (19 December 1906 – 10 November 1982) was a Soviet politician. The fifth leader of the Soviet Union, he served as General Secretary of the Central Committee of the governing Communist Party of the Soviet Union (CPSU) from 1964 until his death in 1982. His 18-year term as general secretary was second only to Joseph Stalin's in duration. While Brezhnev's rule was characterized by political stability and notable foreign policy successes, it was also marked by corruption, inefficiency, and rapidly growing technological gaps with the West.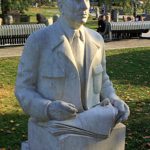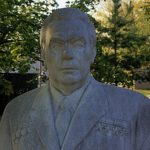 Alexei Kosygin
Alexei Nikolayevich Kosygin (21 February 1904 – 18 December 1980) was a Soviet-Russian statesman during the Cold War. Kosygin was born in the city of Saint Petersburg in 1904 to a Russian working-class family. He was conscripted into the labour army during the Russian Civil War, and after the Red Army's demobilisation in 1921, he worked in Siberia as an industrial manager. Kosygin returned to Leningrad in the early 1930s and worked his way up the Soviet hierarchy. During the Great Patriotic War (World War II), Kosygin was a member of the State Defence Committee and was tasked with moving Soviet industry out of territories soon to be overrun by the German Army. He served as Minister of Finance for a year before becoming Minister of Light Industry (later, Minister of Light Industry and Food). Stalin removed Kosygin from the Politburo one year before his own death in 1953, intentionally weakening Kosygin's position within the Soviet hierarchy.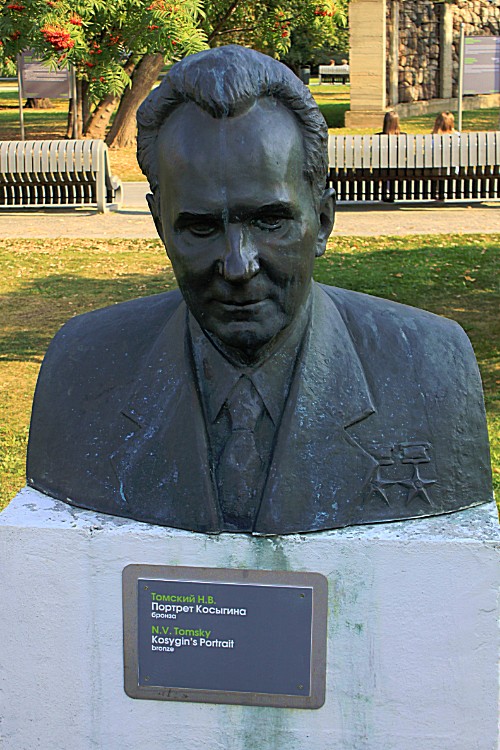 Stalin died in 1953, and on March 20, 1959, Kosygin was appointed to the position of chairman of the State Planning Committee (Gosplan), a post he would hold for little more than a year. Kosygin next became First Deputy chairman of the Council of Ministers. When Nikita Khrushchev was removed from power in 1964, Kosygin and Leonid Brezhnev succeeded him as Premier and First Secretary respectively. Thereafter, Kosygin formed a troika with Brezhnev and Nikolai Podgorny, the Chairman of the Presidium of the Supreme Soviet, that governed the Soviet Union in Khrushchev's place.
During the latter half of the 1960s, Kosygin initially emerged as the most prominent figure in the post-Khrushchev troika. In addition to managing the Soviet Union's economy, he assumed a preeminent role in the nation's foreign policy by leading arms control talks with the US and directly overseeing relations with other communist countries. However, the onset of the Prague Spring in 1968 resulted in a severe backlash against his policies that enabled Brezhnev to eclipse him as the dominant figure in the Politburo. While he and Brezhnev disliked one another, he remained in office until being forced to retire on October 23, 1980, due to bad health. He died two months later on December 18, 1980.
Soviet symbolism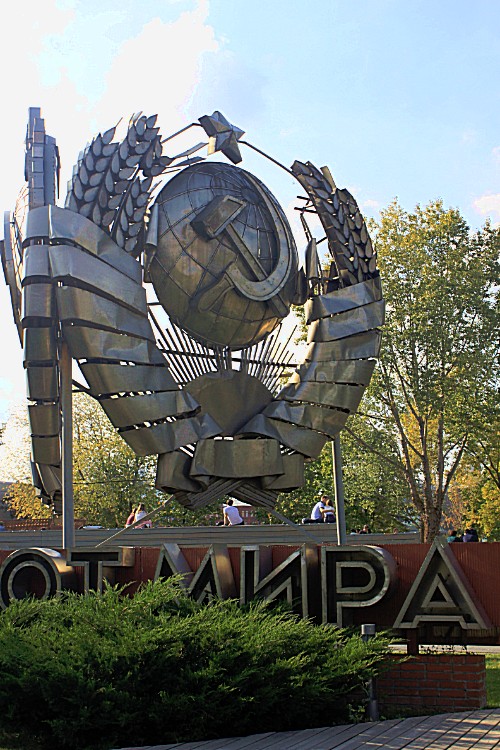 War related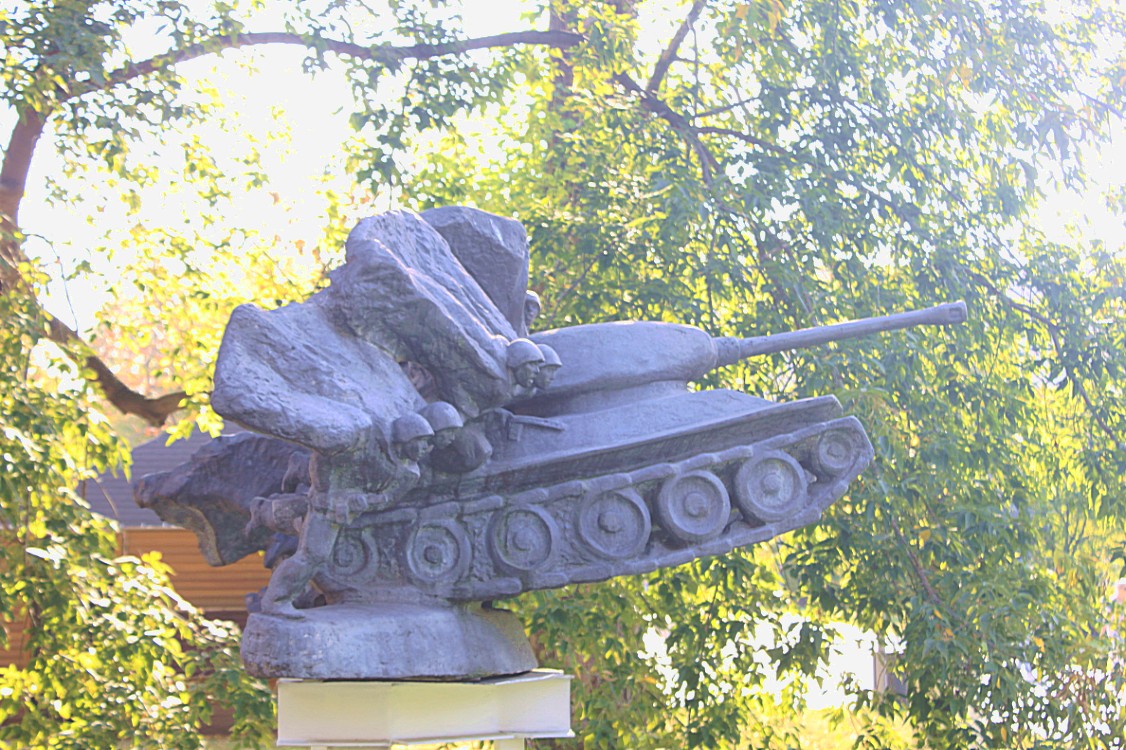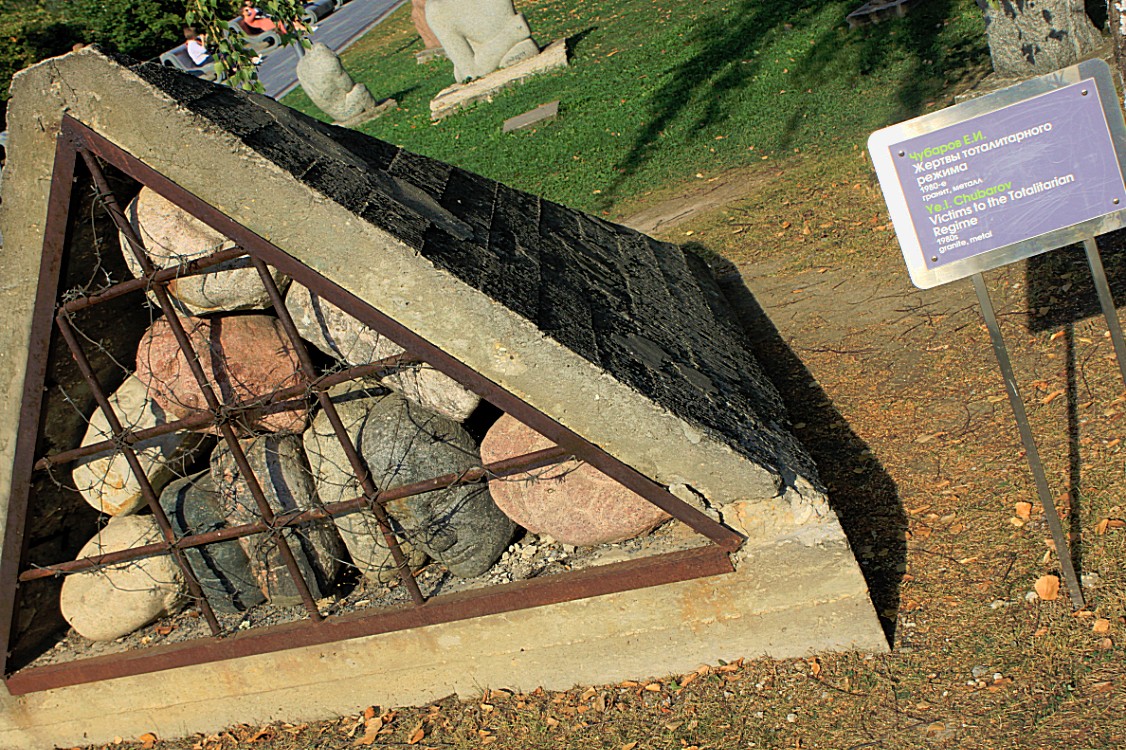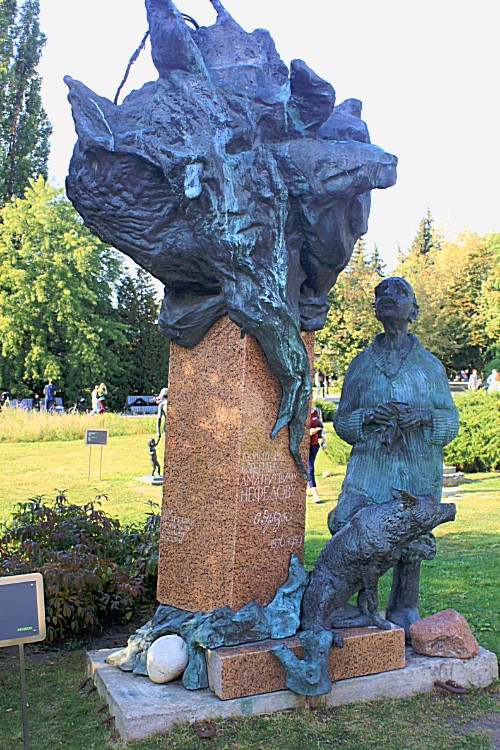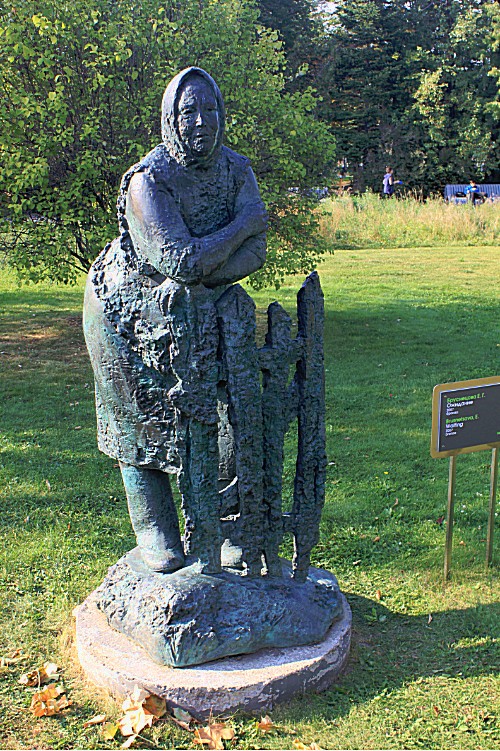 Gallery of random statues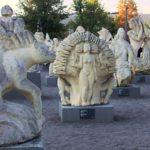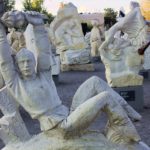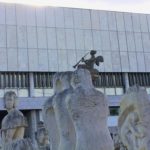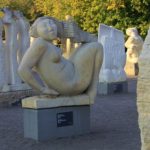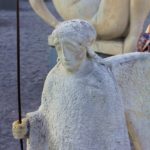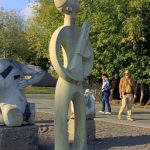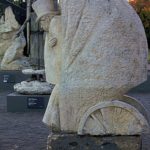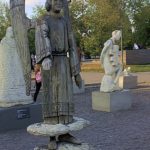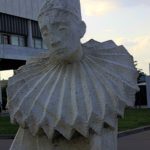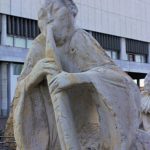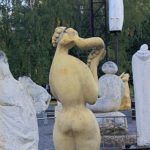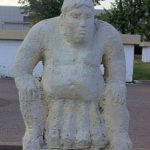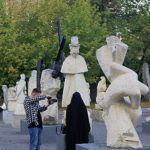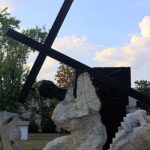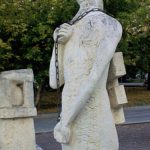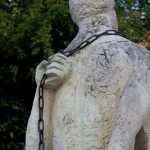 The Wandelgek returned towards the bridge he crossed before. On the other side of the road was another park he wanted to visit…