Gringotts Wizzarding Bank
After visiting The Leaky Cauldron for a drink, and going on a shopping spree in Diagon Alley at Ollivander's and Flourish and Blotts, The Wandelgek could see the bottom of his wallet (which is a quite remarkable feat and a huge accomplishment as well, because his wallet had been prepped with an undetectable expansion charm. In plain muggle language: The interior of that wallet was like a humongous bear cave). The Wandelgek was craving to visit Weasleys Wizzard Weazes to finally start buying the cool and fun stuff he had seen while browsing through their awesome catalog: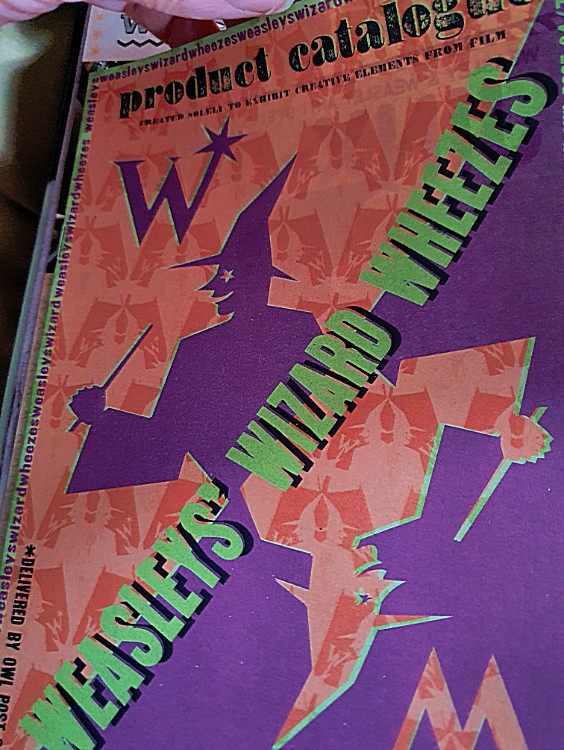 Who wouldn't want to own one of those Skiving Snackboxes, Puking Pastilles or Wonder Witches Love Potions?
Action was needed and The Wandelgek decided to plunder his vault at Gringotts Wizzarding Bank…
Gringotts Wizarding Bank is the only known bank of the wizarding world and it is operated primarily by goblins. A snowy white building, near the intersection of Knockturn Alley and Diagon Alley, Gringotts towers over all neighbouring shops. Customers pass through a set of bronze doors and then silver ones before entering the lobby. The main floor is paved with marble and has a long counter stretching along its length, behind which goblin clerks work at tasks such as counting coins and updating account ledgers. Within, wizards and witches keep their money and other valuables in vaults that are protected by very complex and very strong security measures. The vaults extend for miles under London and are accessible through rough stone passageways navigated by magic carts that travel speedily along their tracks. Gringotts also offers Muggle-Wizarding currency exchange.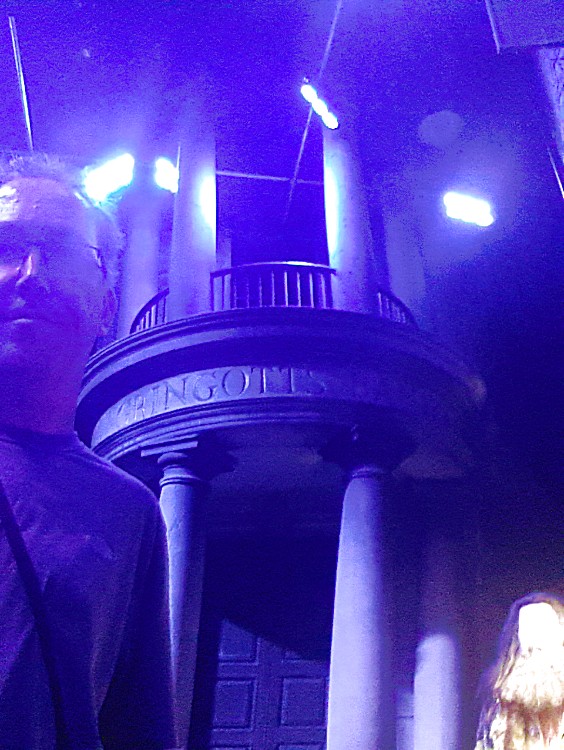 When Harry first visits Gringotts, he is told by Hagrid that one would have to be mad to try to rob Gringotts. Goblins are extremely possessive and will protect their money and valuables at any cost, making them ideal guardians for the valuables of the wizarding world. In addition, according to Hagrid, apart from Hogwarts, Gringotts is considered "the safest place in the world for anything you want to keep safe".
There are a number of methods of opening the vaults. Most vaults, such as Harry's, use small golden keys. Higher-security vaults may have various enchantments or other measures upon the doors. For example, the door to Vault 713, which briefly contained the Philosopher's Stone, must be stroked by a certified Gringotts goblin, whereupon it melts away to allow access to the contents. If anyone other than a certified Gringotts goblin touches the door, that person will be sucked into the vault, which is only checked for trapped thieves about once every 10 years. Dragons guard the maximum-security vaults found in the lowest reaches of the bank, and a subterranean waterfall called the "Thief's Downfall" acts to overturn carts that pass through it and negate spells used by would-be robbers.
In the Philosopher's Stone Gringotts Vault 713 held a small parcel wrapped in paper, inside of which was the Philosopher's Stone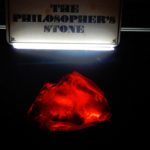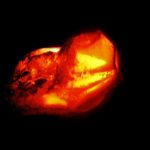 .
Dumbledore sent Hagrid to retrieve it while he escorted Harry. Later that same day, Professor Quirrell broke into the vault under orders from Voldemort. Although he was unsuccessful in obtaining the Philosopher's Stone, the break-in shocked the wizarding world because it was unheard of for Gringotts to be robbed. Griphook claims that the protection had been lessened due to the Vault being emptied. In Deathly Hallows, Harry, Ron, and Hermione, aided by a reluctant Griphook, break into the vault of Bellatrix Lestrange where a Horcrux of Voldemort (Hufflepuff's Cup) is hidden. However, when they enter Bellatrix's vault, which is stocked with all manner of treasures, they discover that the treasure has had Gemino and Flagrante charms placed on it, which, respectively, cause any item to multiply rapidly and go red-hot whenever it is touched. The trio escape with the Horcrux by freeing a half-blind dragon that was part of the security for the vault, and clambering onto its back.
While Gringotts is largely staffed by goblins, including Griphook and Ragnok, it is known that the bank has human employees, though not apparently for banking and accounting services. Bill worked as a curse-breaker for Gringotts in Egypt, retrieving artefacts from ancient Egyptian tombs and pyramids. Fleur took a part-time job with Gringotts after participating in the Triwizard Tournament, apparently to improve her English skills, and Wizard guards are mentioned in Deathly Hallows  during the break in.
After entering Gringotts grand entrance hall, The Wandelgek proceeded towards one of the counters where he addressed an elderly goblin who introduced himself as Ragnok who, being rudely interupted counting coins and collecting them in piles, asked grumpy for the vault key, before rising from his chair and leading him towards the cave entrance where the vaults were kept.
Gringotts was the safest place in the world for something you wanted to hide — except perhaps Hogwarts.
J.K. Rowling, 
Harry Potter and the Philosopher's Stone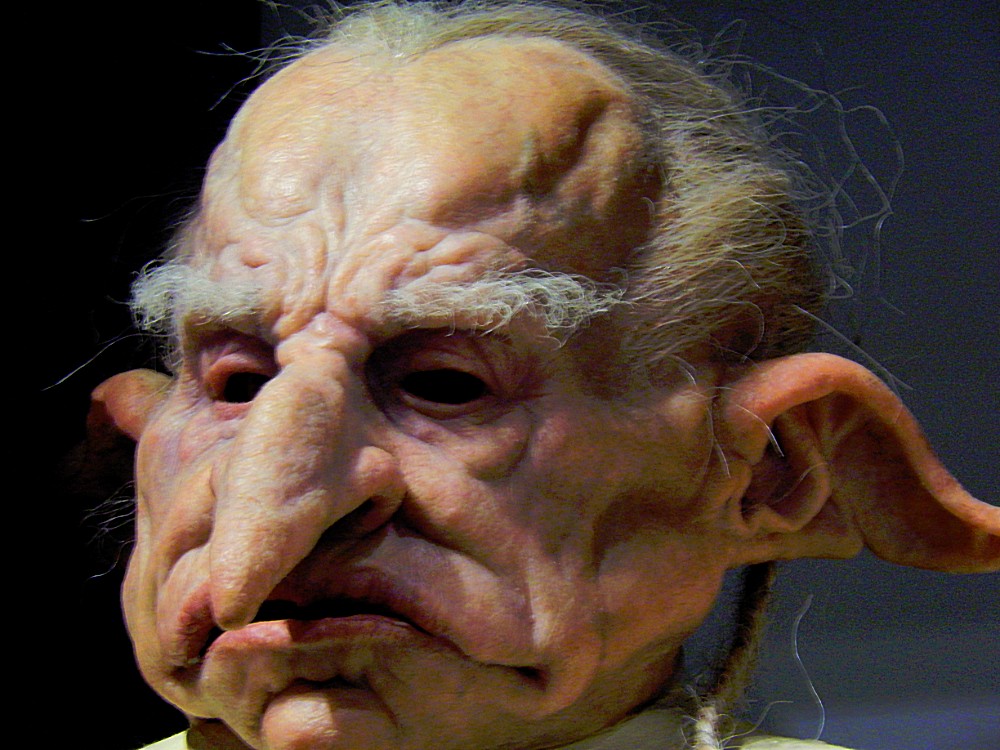 Another younger goblin named Griphook led The Wandelgek to a small wagon and as soon as he sat down, the wagon sped away like a rollercoaster cart ? .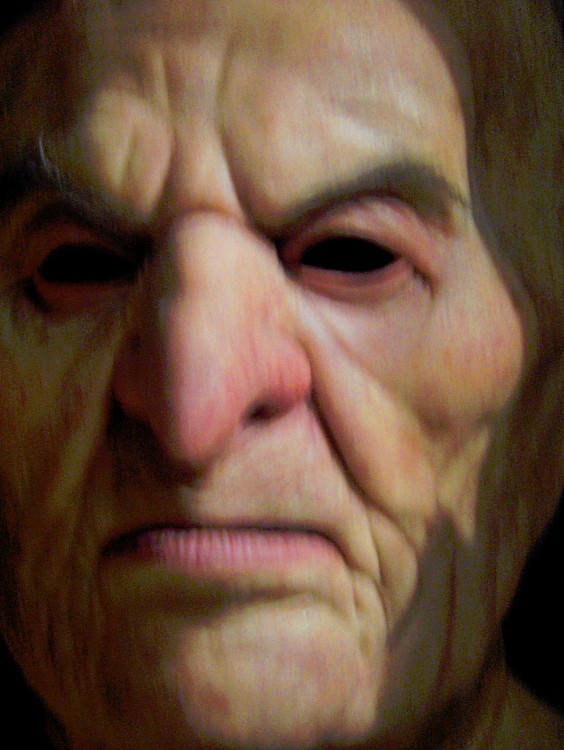 After a long ride up and down and upside down ?,  the cart stopped abruptly ? and The Wandelgek noticed they had reached his personal vault. Griphook left the cart, took the key and opened the slightly intricate lock.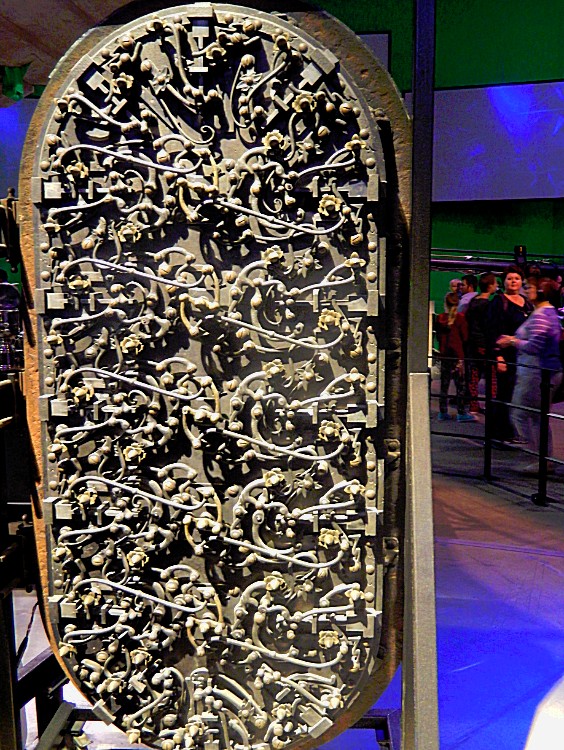 Inside his vault were stacks of galleons, sickles and knuts and gold bars neatly ordered in piramids on top of glass shelves. He refilled his bottomless wallet and…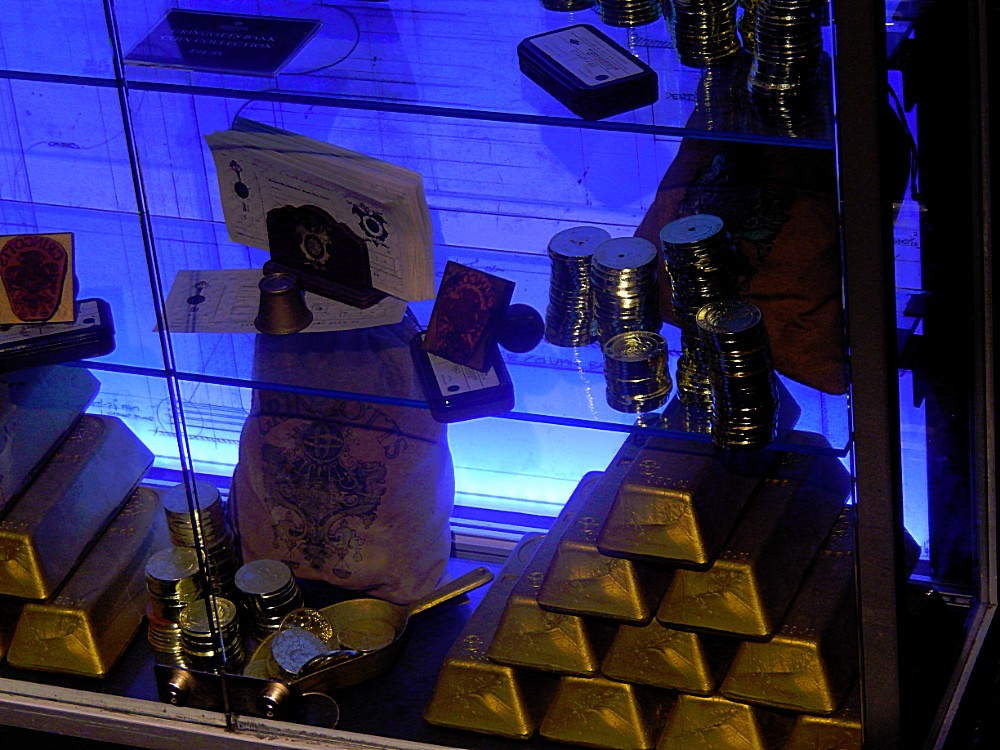 … exited the vault. Griphook closed the vault door and we returned to by rollercoaster to the main hall.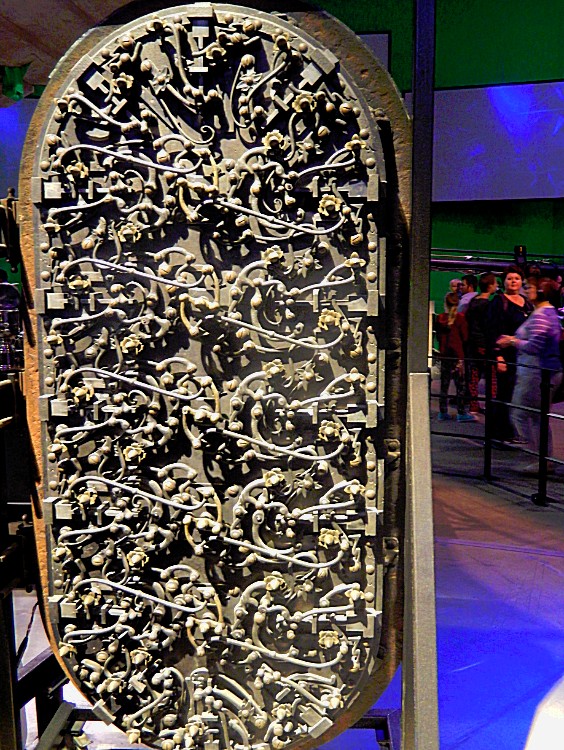 There The Wandelgek had to sign a receipt at the counter and regretfully and still being in a grumpy mood, Ragnok gave back his key.
Finally he could visit  Weasley's Wizzard Weazes and empty that shop…