Deventer op Stelten (Deventer on Stilts Festival of Street Arts) 1st half of July
This huge Street Theatre Festival in the old center of Hanseatic Deventer, which is held upon 3 to even 4 days in the 1st half of july, mostly free of charge, is arguably one of the best kept secrets of The Netherlands.
The town center changes in to one large open air stage for performing artists from all over the world. Every year somewhere in the 1st half of july the festival is held, starting on thursdays with some non free performances for ticket owners. Then on friday evening at the start of the weekend, the first large shows are shown mostly on the beautiful and large town squares like The Brink and The Grote Kerkhof. These shows are always among the most spectacular ones and they continue until  after sunset which means they use artificial light as an additional method to make the show attractive.

Special about Deventer op Stelten is that it really started as a street performance festival for acts on stilts. This was chosen because it allowed all audiences to see the shows, even when a square or a street would get crowded.
The character of the performances has changed a bit through the years though and now non stilt acts are allowed too, but they do have to provide/use other means instead to performe high above the audience. High stages, cranes, flexible poles used by acrobats or high vehicles, etcetera are used to accomplish that.
More info about Deventer op Stelten
2020 will sadly not have a Deventer op Stelten Festival (which is postponed to 2021), due to the worldwide Covid-19 outbreak.
Beneath are some cool examples of shows from past Deventer of Stelten Festivals…
2011
Close-Act (Ned) i.s.m. 'Saurus Parade'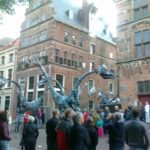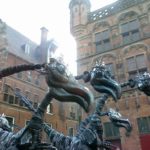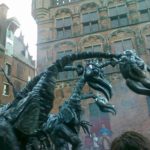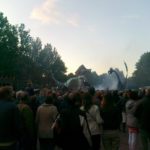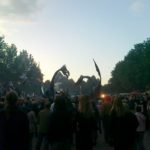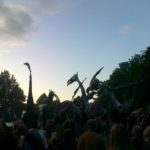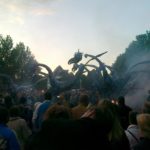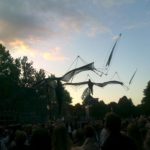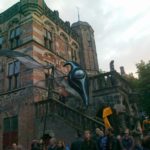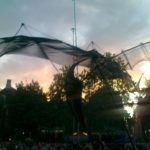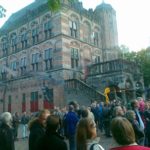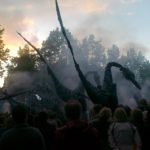 Compagnie Carabosse (Fr) 'Installation de Feu'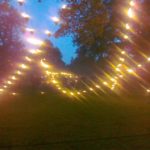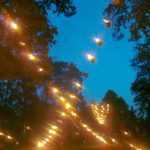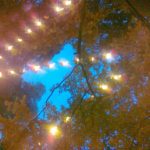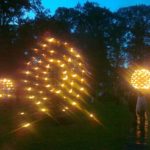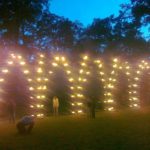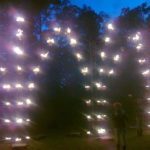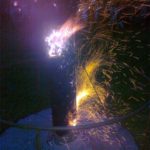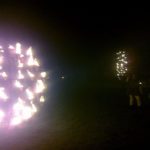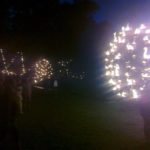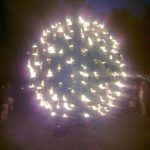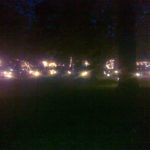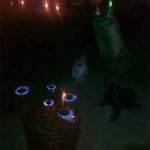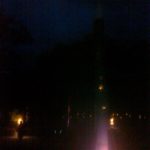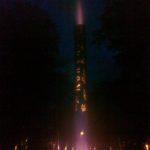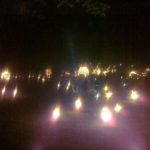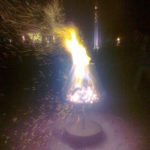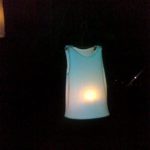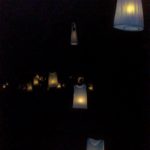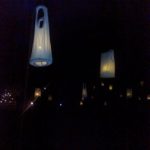 Duo Du Haut (Fr) 'Le Ballet Aérien'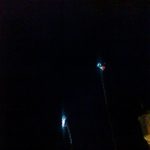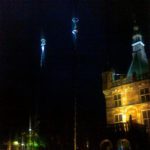 2015
Teatro del Silencio (Fr/Chili) 'Doctor Dapertutto'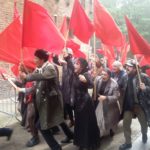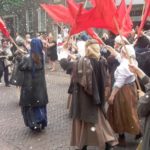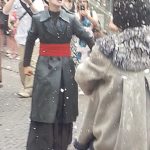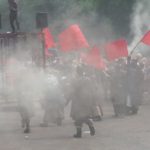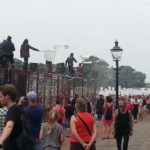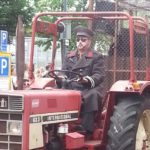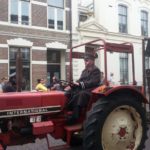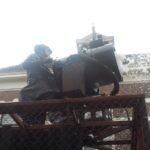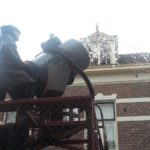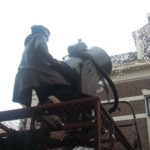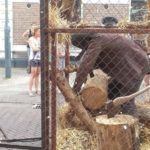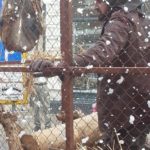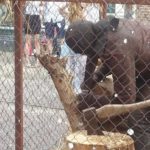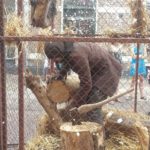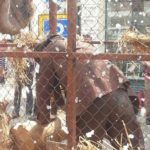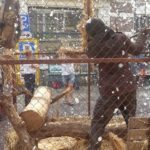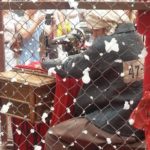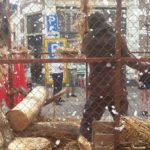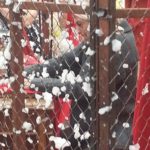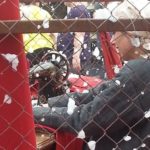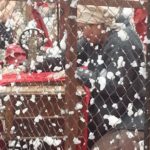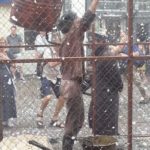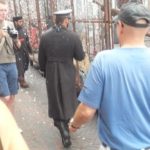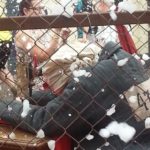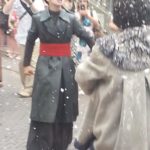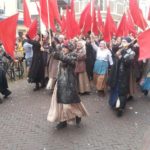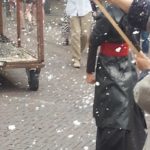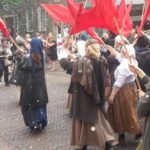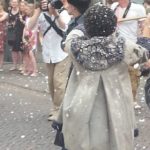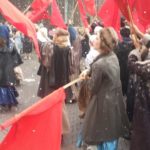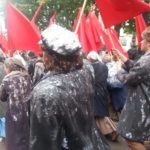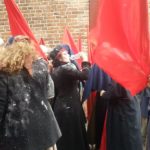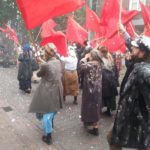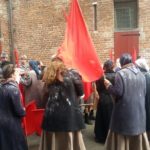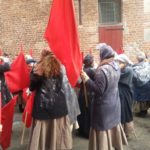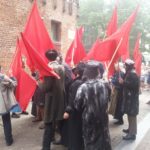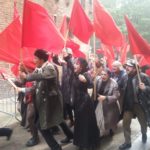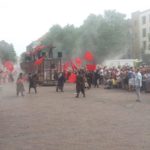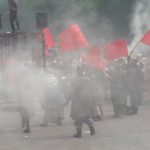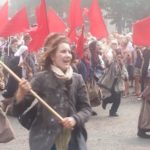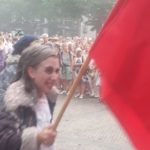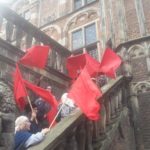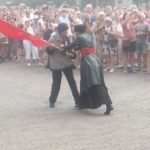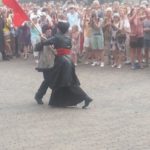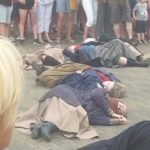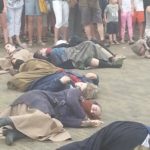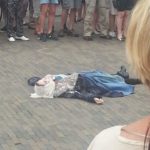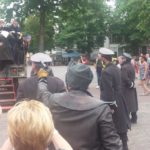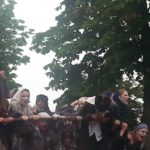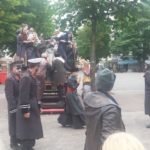 Teatro Pavana (Ned) 'le Ballerine'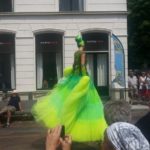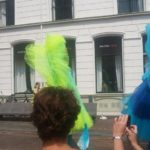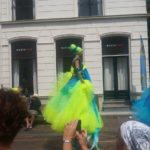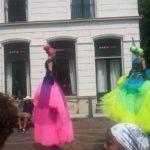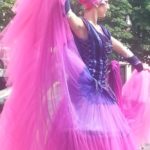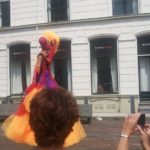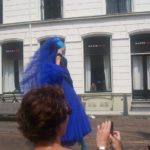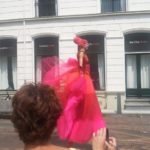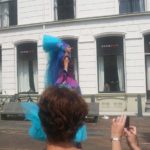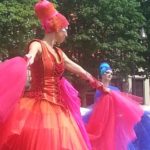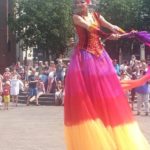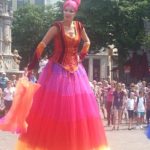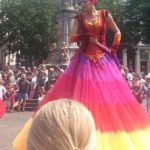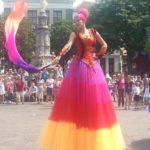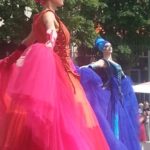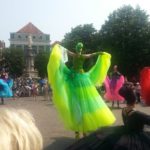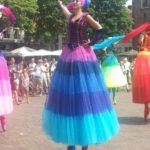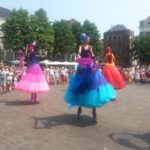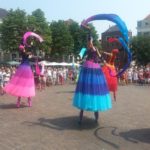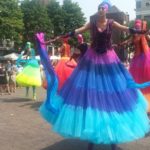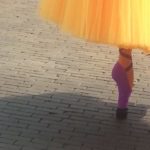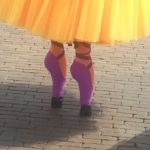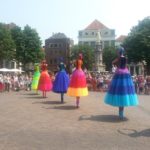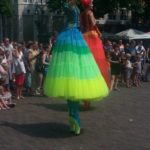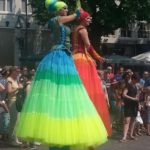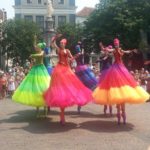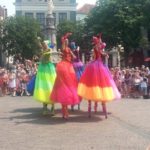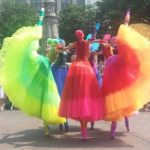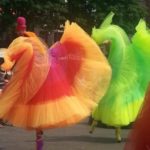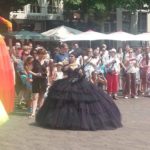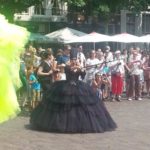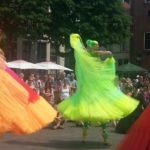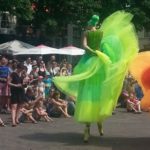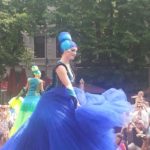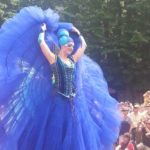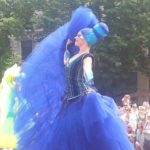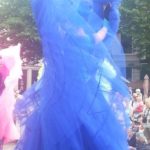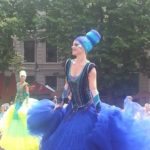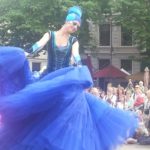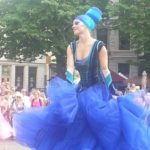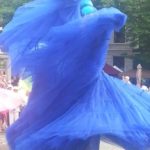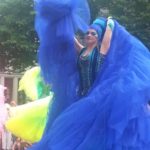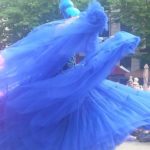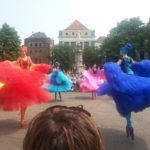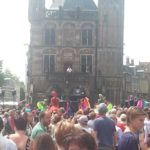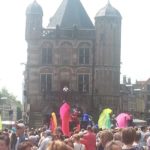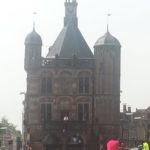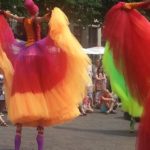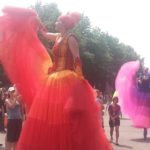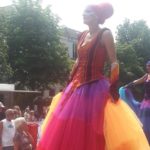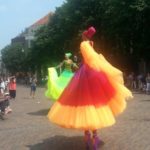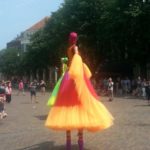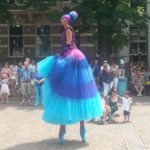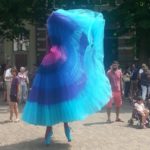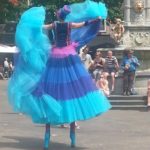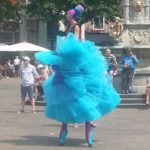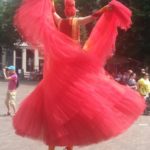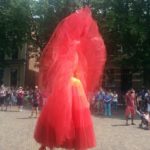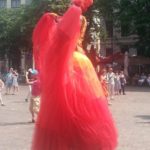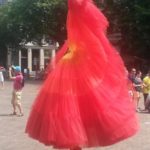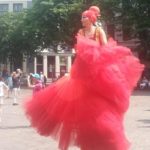 Anonima Teatro (Fr/It) 'La Route'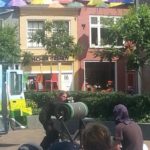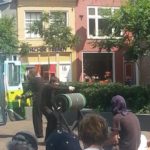 Bram Graafland (Ned) 'De Gillende Keukenprins'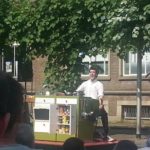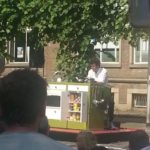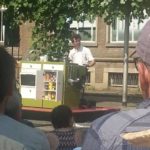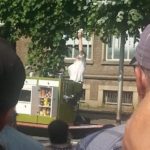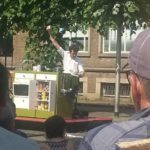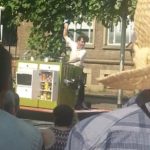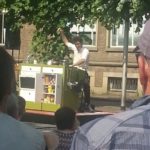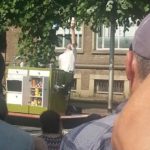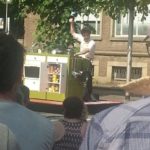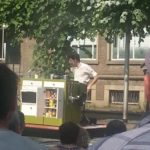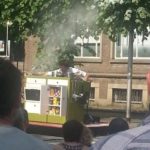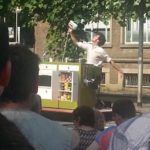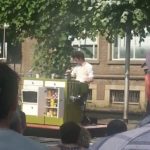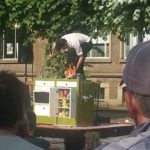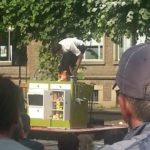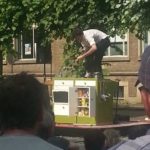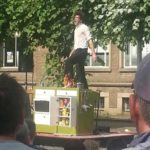 Decoration of town center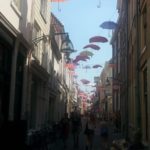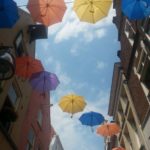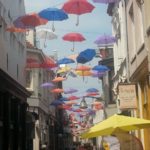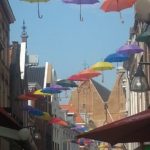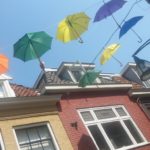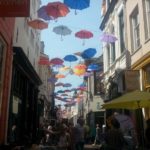 Remue Ménage (Fr) 'Les Fous Volants'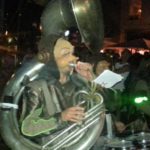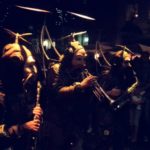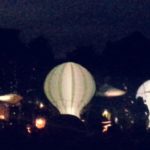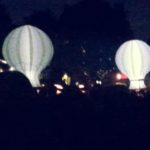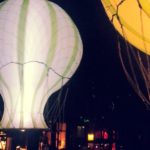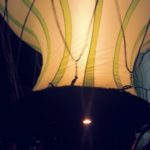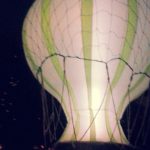 Actic (Ned) 'Kiddy Ride Police Patrol'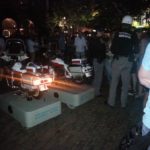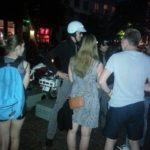 L'Homme Debout (Fr) 'Liédo'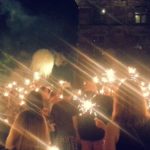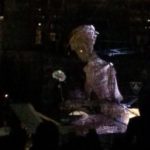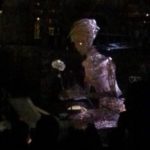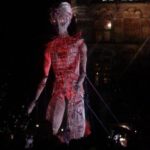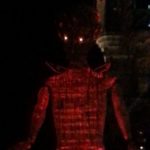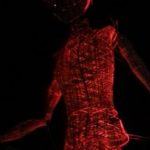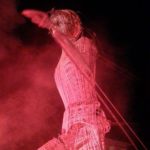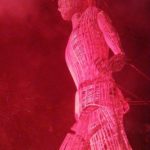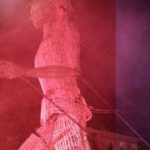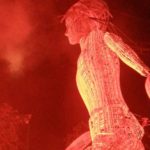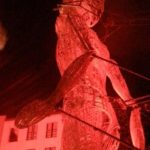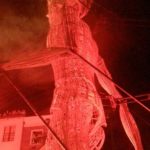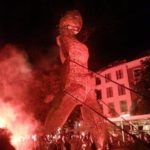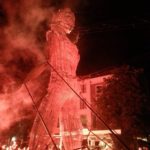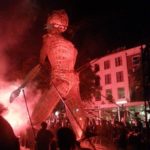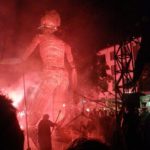 MonkeyStyle (Fr) 'Babylloon'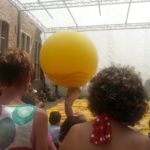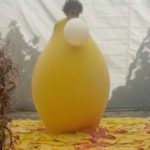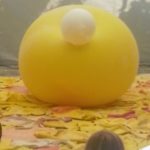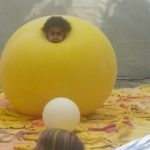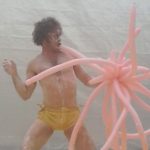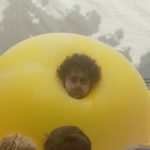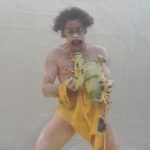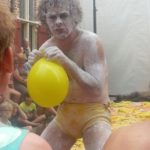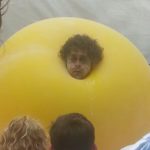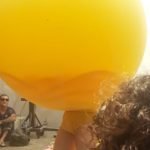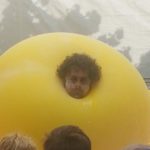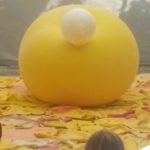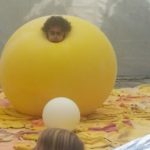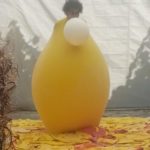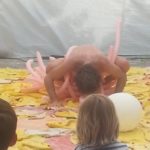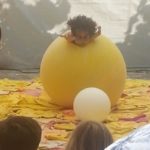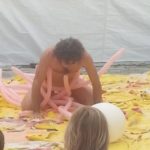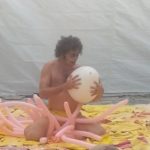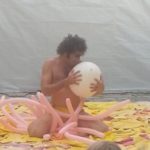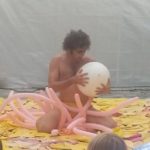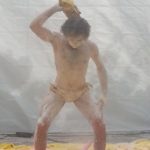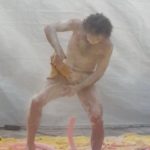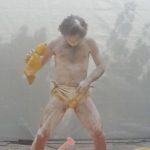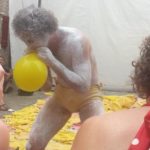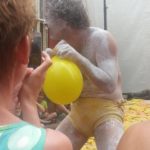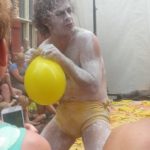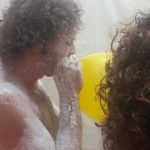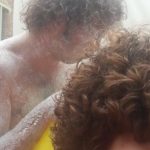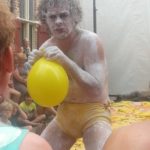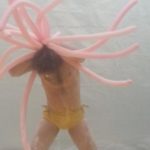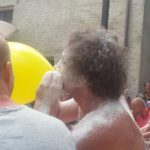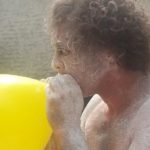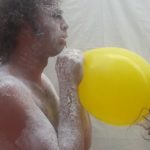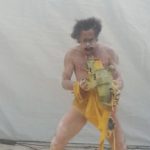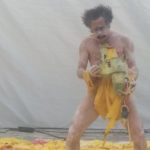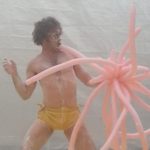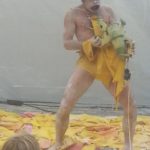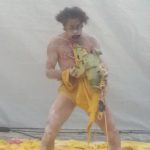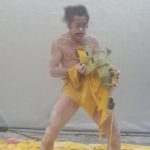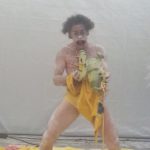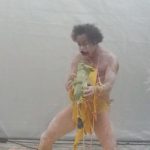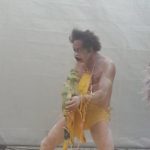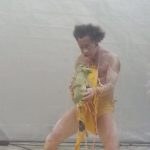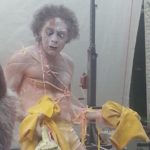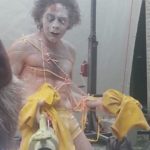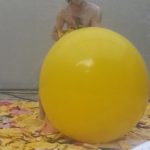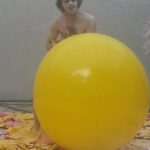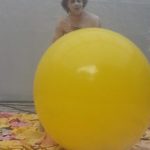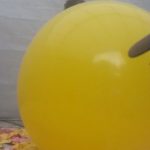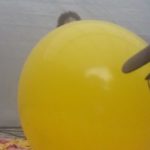 Teatro del Silencio (Fr/Chili) 'Doctor Dapertutto'