Dinner in a Russian Dacha (Pribaikalsky National Park/Lake Baikal – UNESCO World Heritage site)
After a quick shower and shedding all the sweaty, stinking clothes, changing them for fresh new ones, The Wandelgek left Listvijanka and travelled to the small village of Bol'šaja Rečka.
Bolshaja Rečka (Russian: Большая Речка) Is an urban-type settlement in Russia, located in the Irkutsk Oblast on the shore of the Angara River.
There he visited a Russian dacha where he was invited for a real Russian dinner by a Russian family.
Dacha
A dacha (Russian: дача) is a seasonal or year-round second home, often located in the exurbs of Russian-speaking and other post-Soviet countries. A cottage (коттедж, kottedzh) or shack serving as a family's main or only home, or an outbuilding, is not considered a dacha, although some dachas recently have been converted to year-round residences and vice versa.
The word "dacha", coming from "davat" or "give", originally referred to land allotted by the tsar to his nobles; and indeed the dacha in Soviet times is similar to the allotment in some Western countries – a piece of land allotted, normally free, to citizens by the local government for gardening or growing vegetables for personal consumption. With time the name for the land was applied to the building on it. In some cases, owners occupy their dachas for part of the year and rent them to urban residents as summer retreats. People living in dachas are colloquially called dachniki (дачники); the term usually refers not only to dacha dwellers but to a distinctive lifestyle. The Russian term is often said to have no exact counterpart in English.
Dachas are common in Russia, and are also widespread in most parts of the former Soviet Union and in some countries of the former Eastern Bloc.
For The Wandelgek his first association with the word Dacha came from the Dr. Zhivago movie by director David Lean  in which Youri Zhivago and his family flee from Moscow to their Dacha far away in the country at Varykino (yes  that same name was used by George Lucas to name the country villa of the family of Senator zamidala on yhe planet of Naboo  which was also used as a retreat by Anakin Skywalker and Padme Amidala. A clear nod of the head towards the Zhivago movie). Zhivago writes some of his famous poems here. The Wandelgek loved all the scenes around Varykinowhich established a safe haven, a feeling of being happy and thus created the feeling of loss and of wanting to return there when this was taken away. A technique often used by writers and directors to create a longing for the past.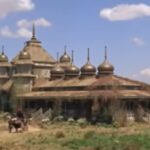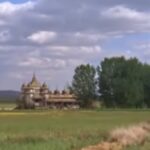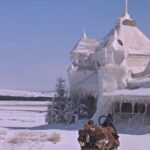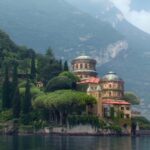 Surveys in 1993–1994 suggest about 25% of Russian families living in large cities had dachas. Most dachas are in colonies of dachas and garden plots near large cities. These clusters have existed since the Soviet era, and consist of numerous small, typically 600-square-metre (0.15-acre), land plots. They were initially intended only as recreation getaways of city dwellers and for growing small gardens for food. Dachniki use their dachas for fishing, hunting, and other leisure activities. Growing garden crops – still seen as an important part of dacha life – remains popular.
The owner of the dacha was a very proud man who loved to show his house and garden where lots of the vegetables we would eat came from.
In his shed he had what looked like a tiny museum of old stuff, like paintings and photographs and electronic devices from the Soviet era…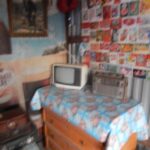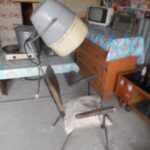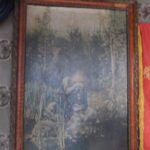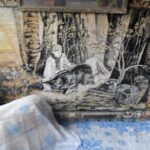 …and then there was the garden behind the Dacha which had still some beautiful flowers and vegetables although it was already late Autumn.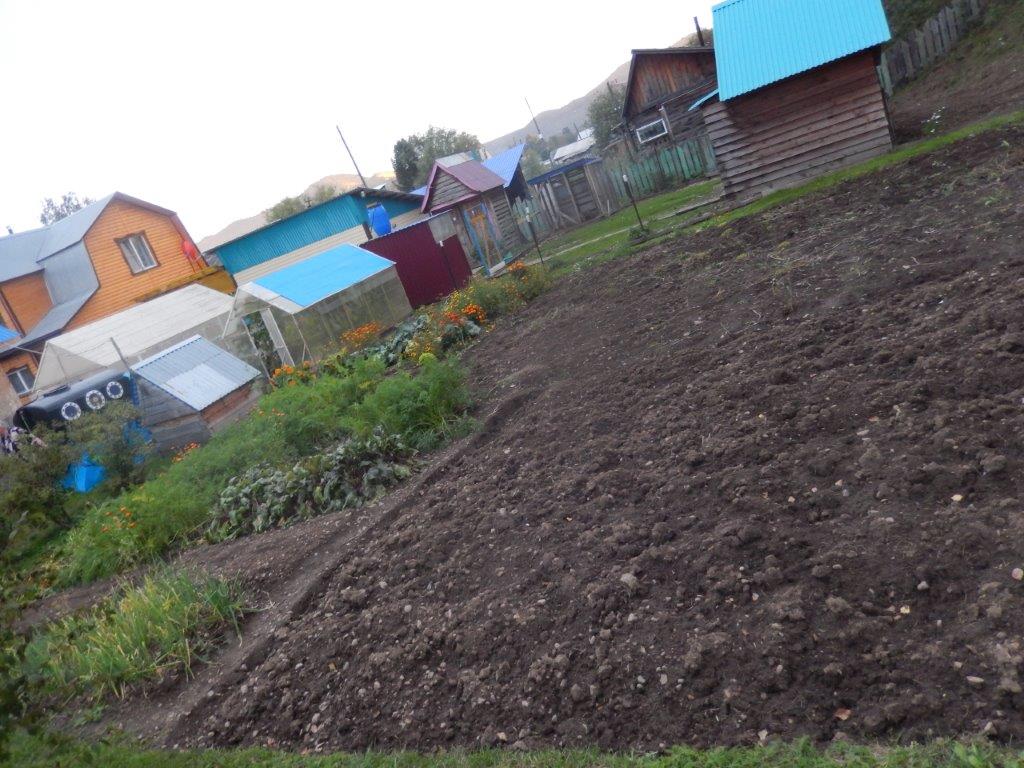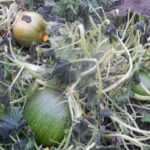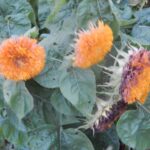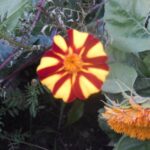 There was also a small greenhouse…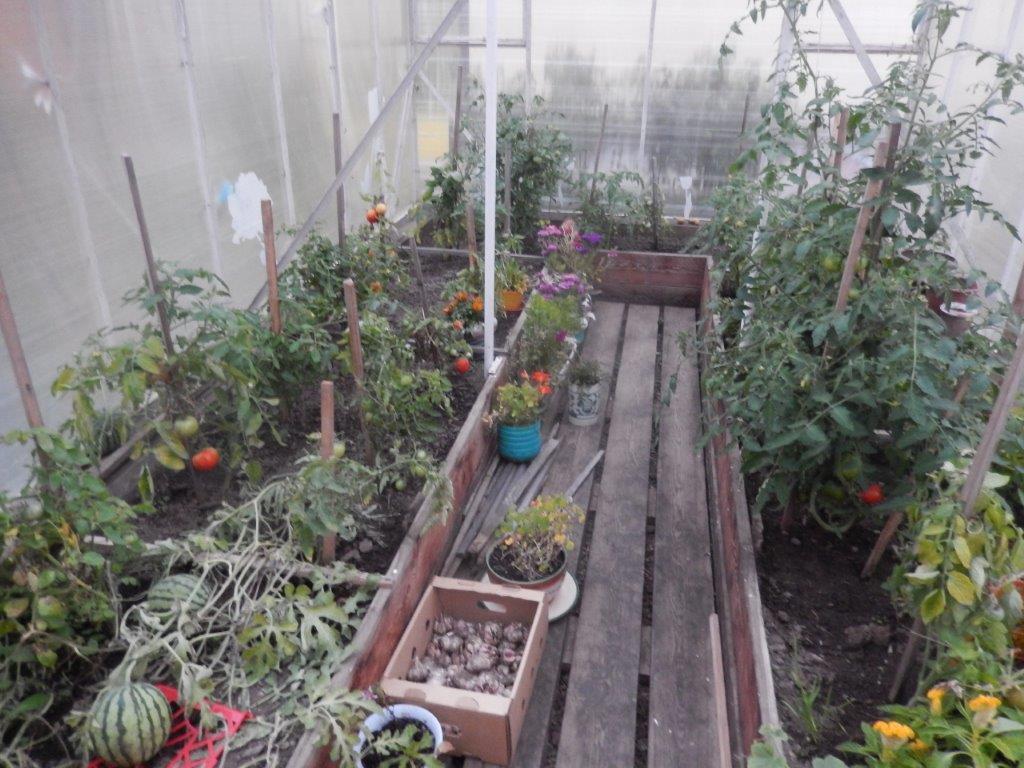 Then it was dinner time and we met with his wife and young daughter…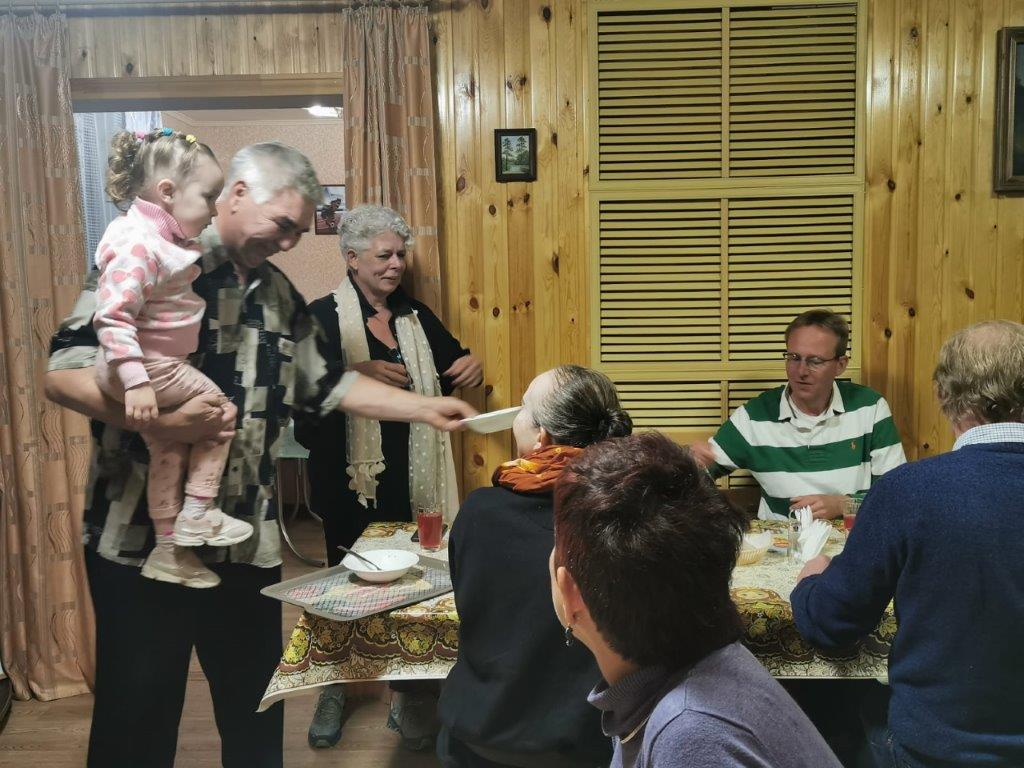 The Wandelgek really likes this visiting of locals and letting them share in the profits that can be made when travellers/tourists visit an area. This prevents the need to always choose to built large hotels. Eco tourism starts with the search for alternative less destructive ways to make it possible for travellers and tourists to sleep and eat. What better way to do this then by eating/sleeping at someone's home?
After dinner The Wandelgek returned to Listvijanka. It was his last night there, before travelling onward…