3. France / Bretagne: Kerhinet en La Grande Briere Natural Park – 1994
De Brière of Grande Brière is een moerasgebied in het westen van het Franse departemant Loire-Atlantique, regio Pays de la Loire. Het ligt ten noorden van het estuarium van de Loire. De bewoners van het gebied worden in het Frans "Brièrons" genoemd.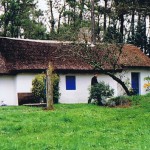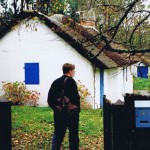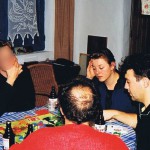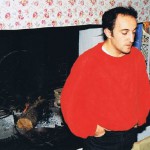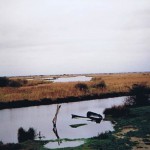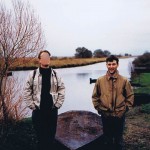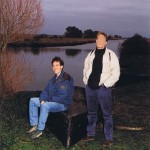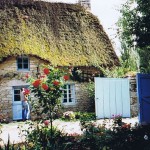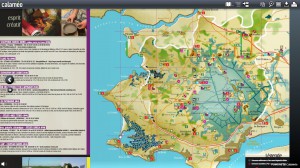 Het gebied is een doolhof van kanalen, waterpartijen en eilanden. Door de Brière loopt de Brivet, het laatste zijriviertje van de Loire. Het gebied beslaat zo'n 490 km², waarvan 170 km² natte gronden. In het hart ervan ligt het moeras van de Grande Brière Mottière dat alleen al 70 km² bestrijkt. Het is een natuurgebied rijk aan flora en fauna. Een deel ervan valt onder het regionaal natuurpark van de Brière.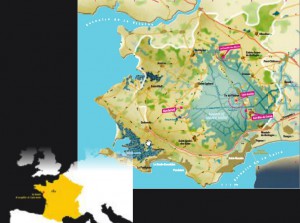 Op architecturaal vlak is de streek bekend om zijn duizenden woningen met rieten dak, de zogenaamde "chaumières". Verscheidene kleine dorpjes liggen op "eilanden" in het moeras.
Gemeenten
De volgende gemeenten liggen in het gebied van de Brière: Assérac, Besné, Crossac, Donges, Guérande, Herbignac, La Baule-Escoublac, La Chapelle-des-Marais, La Chapelle-Launay, La Turballe, Missillac, Montoir-de-Bretagne, Pornichet, Prinquiau, Pontchâteau, Saint-André-des-Eaux, Saint-Joachim, Saint-Lyphard, Saint-Malo-de-Guersac, Saint-Molf, Saint-Nazaire, Sainte-Reine-de-Bretagne, Trignac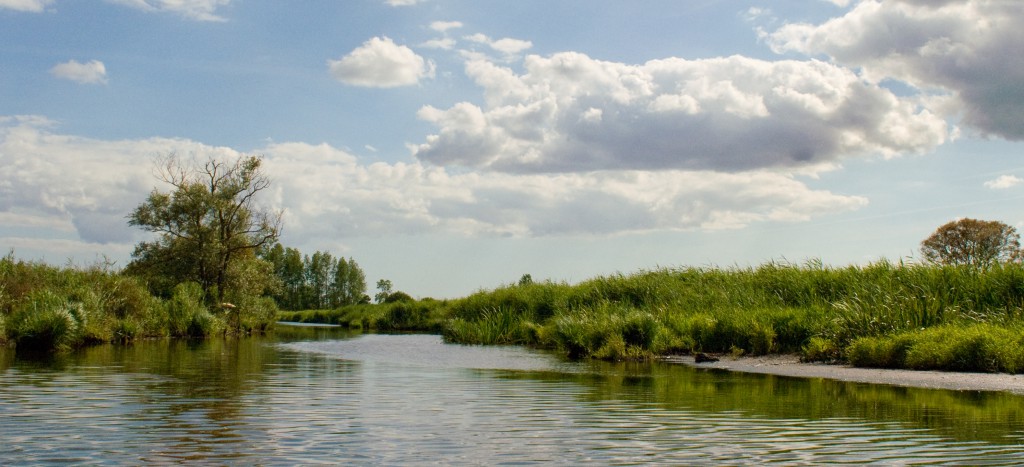 La Grande Briere Natural Park, Loire-atlantique, France
Description:
The Brière Natural Park (Parc naturel régional de la Brière), situated north east of Guérande in Loire-atlantique, was created as such in 1970 but has ancient traditions going back centuries.
La Grande Brière is the second largest area of wetland and marshland in metropolitan France (after the Camargue) and covers 49000 hectares (about 154 square miles). It is an area recognised internationally for the diversity of its flora and fauna but wildlife is by no means La Grande Brière's only attraction – it is also an area steeped in historical traditions.
Today La Brière is a mecca for tourists, birdwatchers and nature-lovers but its landscape of marshes, thatched cottages, small islands and canals retains the atmosphere of an area where time has stood still. The traditions of cutting peats and harvesting reeds can still be seen. The latter, although in decline, is still practised not least due to the demand for roofing material arising from the area's 3000 thatched cottages.
Coupled with its unique landscape, the central area of La Brière, known as le Marais de Grande Brière Mottière which covers 7000 hectares, has an unusual administrative and land management system. These central 7000 hectares of marshland are the joint property of the inhabitants of 21 communes which border the basin of La Brière by virtue of letters patent granted by Duke Francois II of Brittany dating from August 8, 1461 and confirmed by Louis XVI in letters patent of 1784. Nowadays, a confederation of these 21 communes acts as an agency for management of le Marais de Grande Brière Mottière on behalf of its inhabitants. Within the Marais each island is laid out in the same way. A circular route follows the contour of the island, bordered by a water path giving easy access to the boats used for navigating the many canals. Cottages are built around this circular route while the centre of each island is divided into strips of arable land. One of the islands most typical of this system of land tenure is Fédrun where there are also many thatched houses.
The best way to explore the islands of la Brière is on board a chaland, a flat-bottomed boat like a punt, which can be hired on a 'self-row' basis or accompanied by a guide. The main communes where boats may be hired are La Chapelle des Marais, St-Andre-des-Eaux , St. Joachim and St. Lyphard.
The islands contain many small villages (not all with facilities). Some of the larger ones are Kerhinet, a well preserved hamlet where all the buildings are thatched, Herbignac, with the ruins of the 13th century Château de Ranrouet, regular events in summer including medieval re-enactments and a farmers' market, and Saint-Joachim on the Ile Fedrun.
Bird Life and Animal Life
La Brière has a vast range of birdlife. Proximity to the sea means many species of terns and gulls can be seen but the variety of landscapes within la Brière are home to a huge variety of waders, ducks and birds of prey. More than 50 migratory species visit throughout the year on a trajectory to and from Northern Europe and Africa. One of the best places to observe the birdlife of La Brière is at the Réserve Ornithologique Pierre Constant where you can follow a trail through the marshes and learn about the birds as well as plants and insects.
The range of wild animals within the reserve is equally startling – muskrats, deer, hare, otters, weasels, polecats, ermine, mink and many more all share this unique habitat. Being wetland, La Brière is also a haven for reptiles and amphibians with many species of lizards, snakes, toads, frogs, newts and salamanders.