43. Greenland: Musk ox safari at Kangerlussuaq
After arriving at Kangerlussuaq international airport at about 15.00 hours, there was a lot of spare time while waiting for the connection flight to Copenhagen Denmark at 23.30.
That's why we were offered to engage in a free of charge musk ox safari. A bus picked the group of delayed travellers up and then we drove away from the airport into the surrounding mountains.
Weather in Copenhagen was still awful so I wasn't sad about the change of plans at all. That's what plans are for really. I see them as a helpful tool to give some direction to  my travels but I've actually never been on travels where those plans were executed. There were always deviations due to me preferring other more interesting routes, transport mishaps or like now: weather related problems (ranging from storm or landslides to mist). But I actually like it when a plan does not come together 😉
So now after having been in limbo between leaving Greenland or staying a bit longer The Wandelgek was now unexpectedly searching the Greenlandic mountains for Musk Oxes: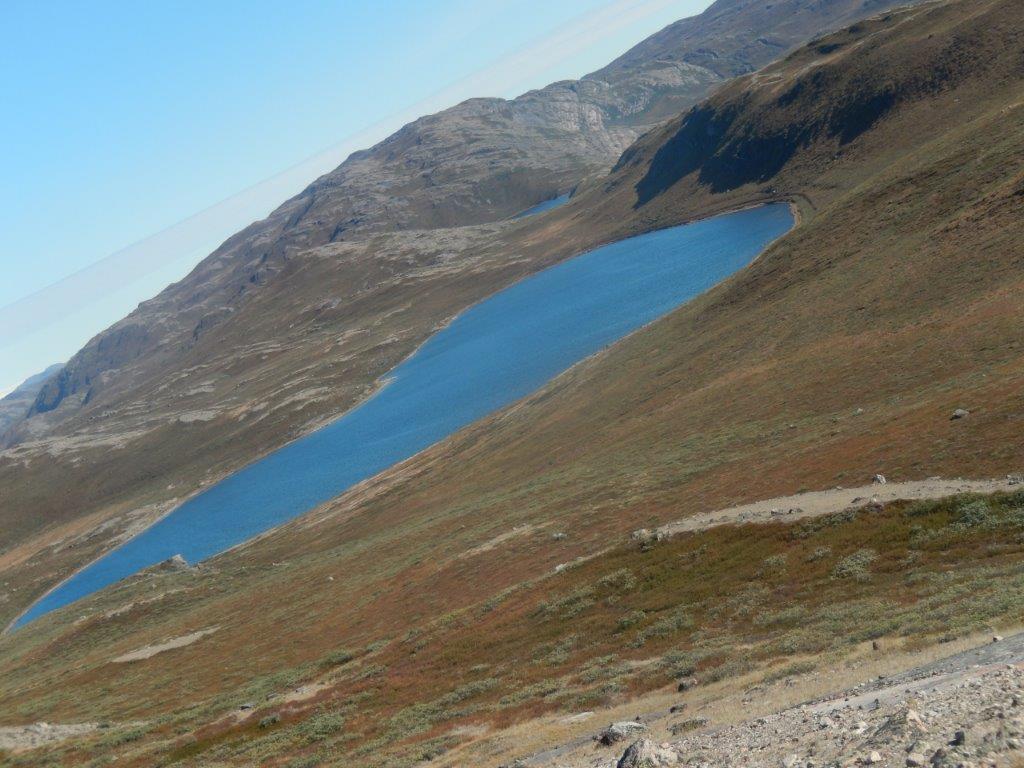 As the bus gained height on gravel road, the views of blue sunlit lakes and green pastures past by…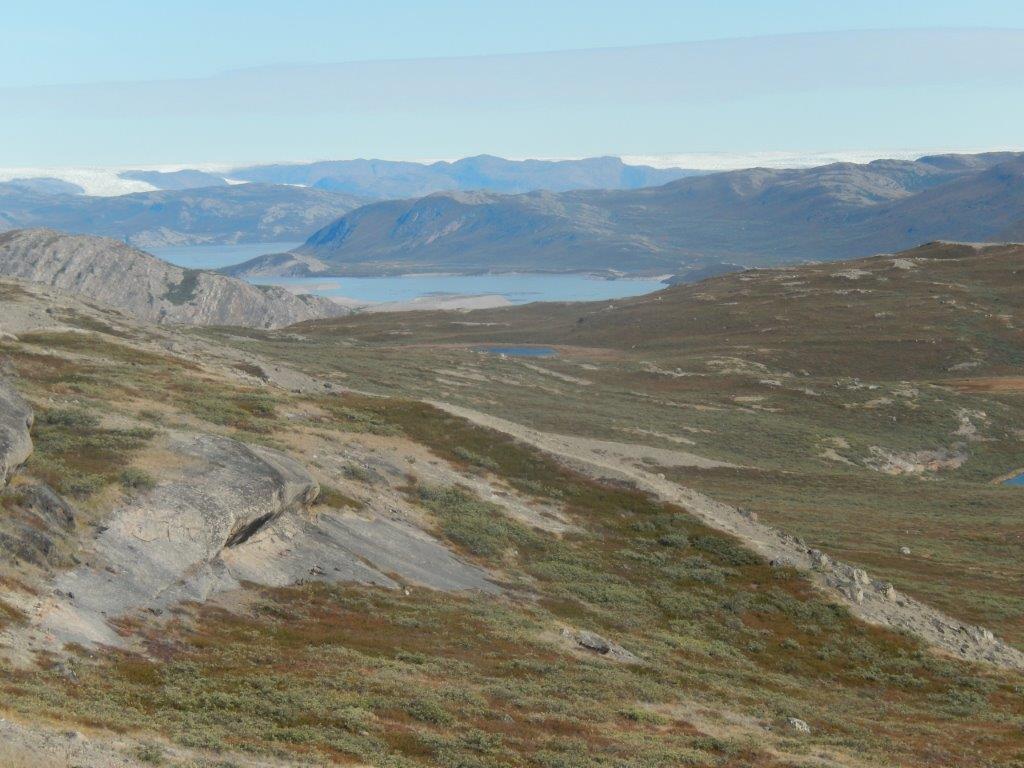 The views over the village and the airport of Kangerlussuaq were great. It showed how tiny this place is and that most of the buildings were converted american airplane hangars from the cold war era. Even the school and the church were converted from those….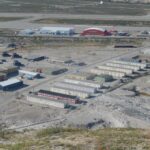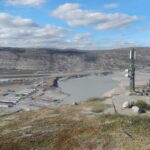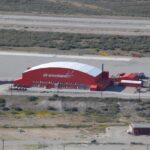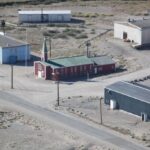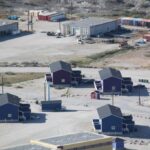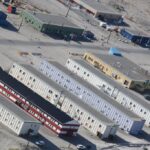 On top of Raven hill (also called Black hill) was a radar facility…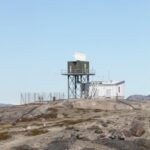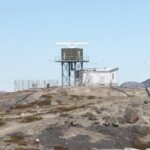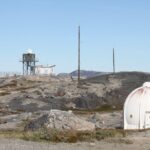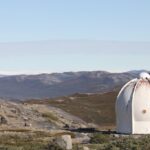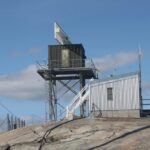 The views from up there towards the icecap and the Russel glacier were mesmerizing…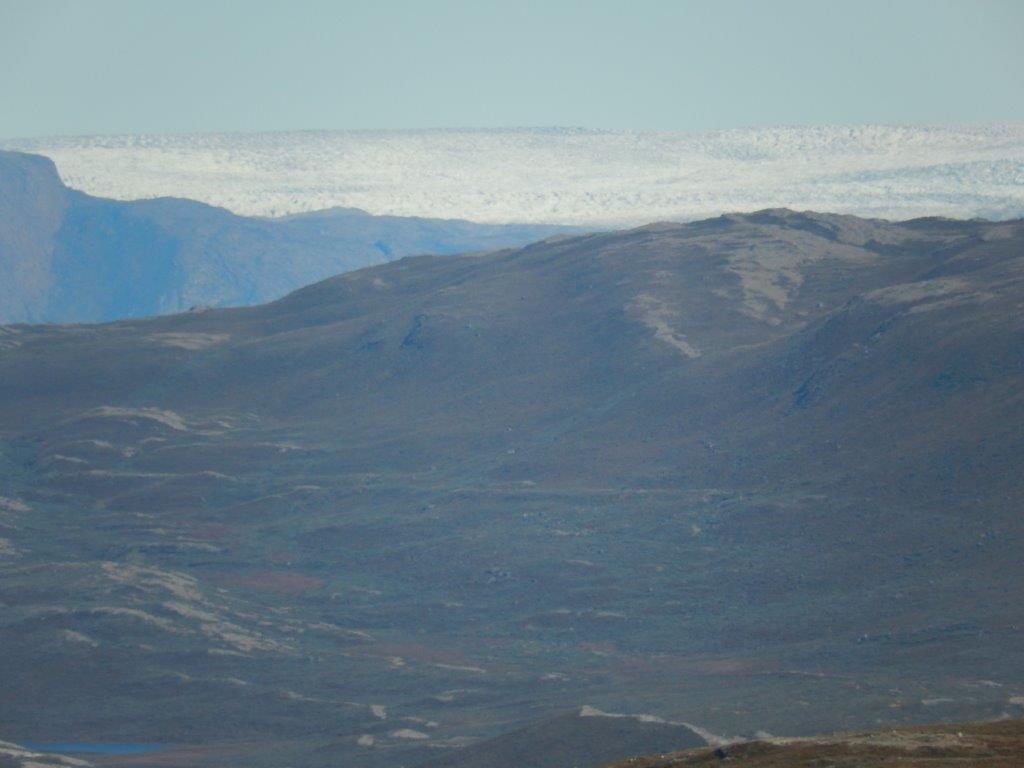 Kangerlussuaq and the airport were located in a large fjord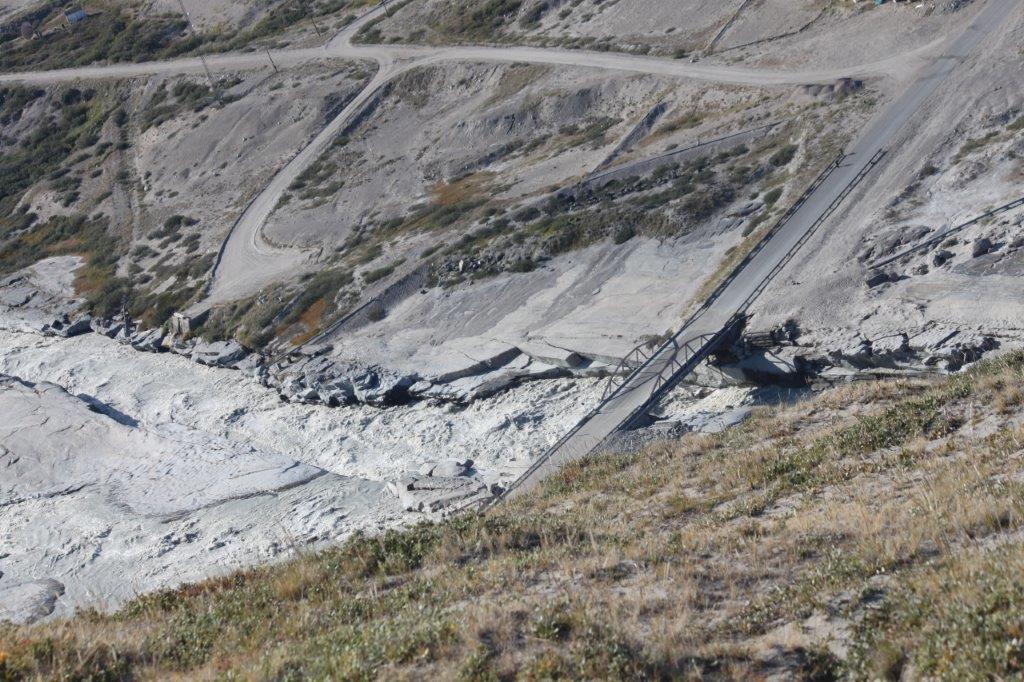 Towards the east, the fjord is getting much wider after Aasiaat, where the water is pressed trough a narrow gorge. The bridge above is crossing that gorge and beneath is the situation after the bridge.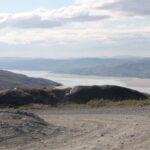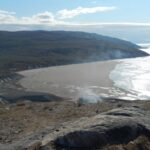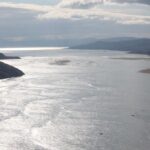 Of coursecwe left the truck for some short walks in the vicinity.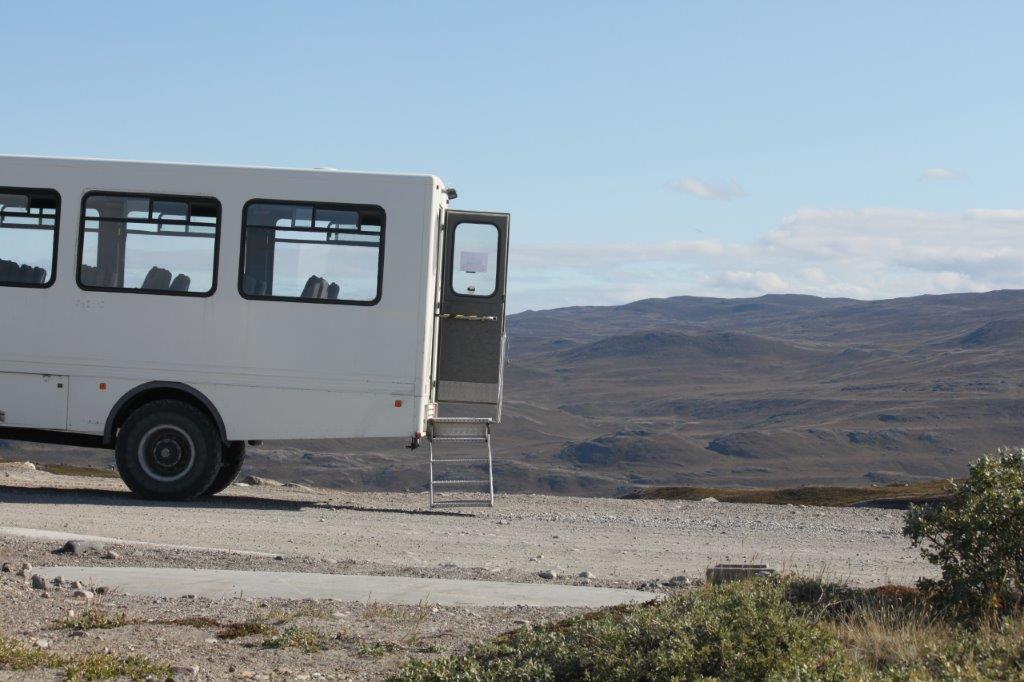 Beneath are some view of the part of Aasiaat near the airport's main buildings..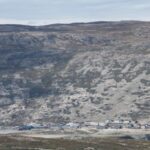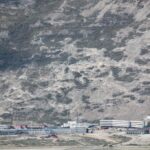 You might wonder whether The Wandelgek did see some Musk oxes? Well actually he did. But they were so far away that they would have been hardly noticeable via a camera and on a photograph  My camera lenses are good but not that good.  However one of the other delayed travellers that was on the truck had binoculars and The Wandelgek asked him if he was allowed to haveca peek at the Musk oxes. He was and that was a gorgeous view which I can't share.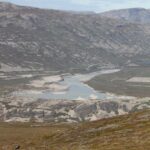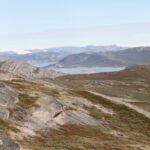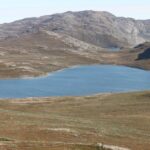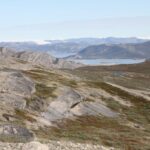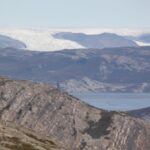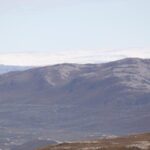 However…I can share the pic beneath of an encased,  stuffed Musk ox at the airport…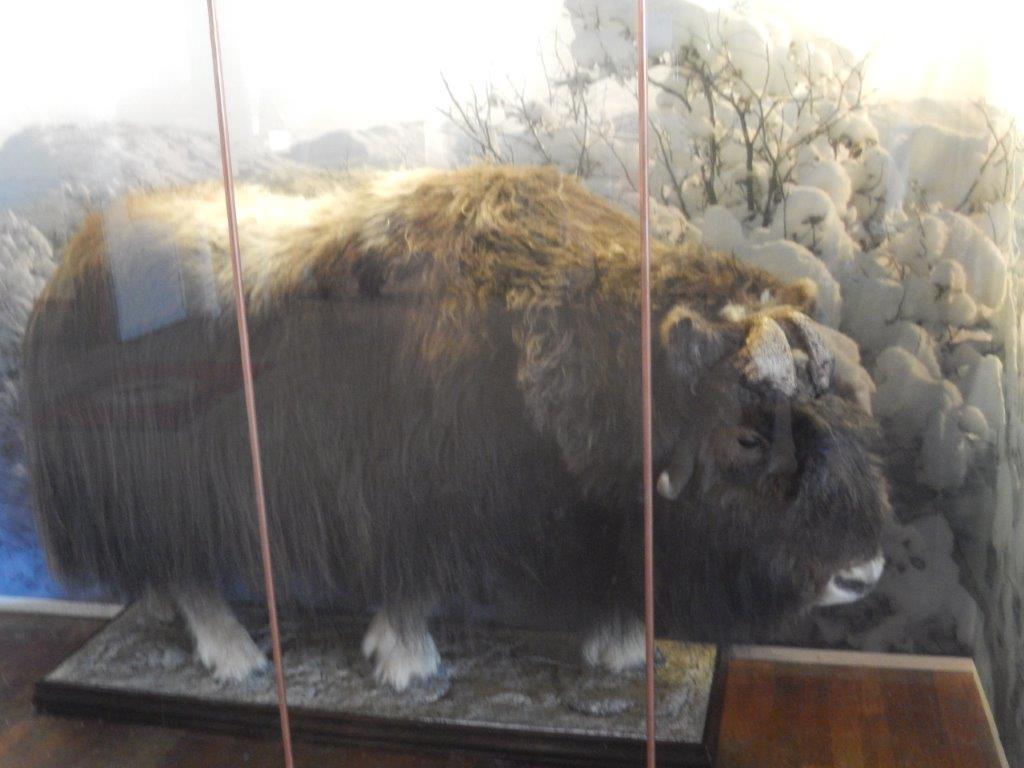 After a beautiful roadtrip into the Greenlandic mountains, having utterly enjoyed the sunny weather, The Wandelgek returned to the airport.