Walking and hiking in Khögnö Khan Nature Reserve 1 (Khögnö Khan NR)
The Wandelgek was here to do some walks, spot some animals and to enjoy the views over this incredible landscape…
The monastery of Erdene Khamba was at the verge of the Khögnö Khan mountain area.
A walk started at the monastery and followed the edge of the mountain towards another monastery further north east. (Not shown on the map below).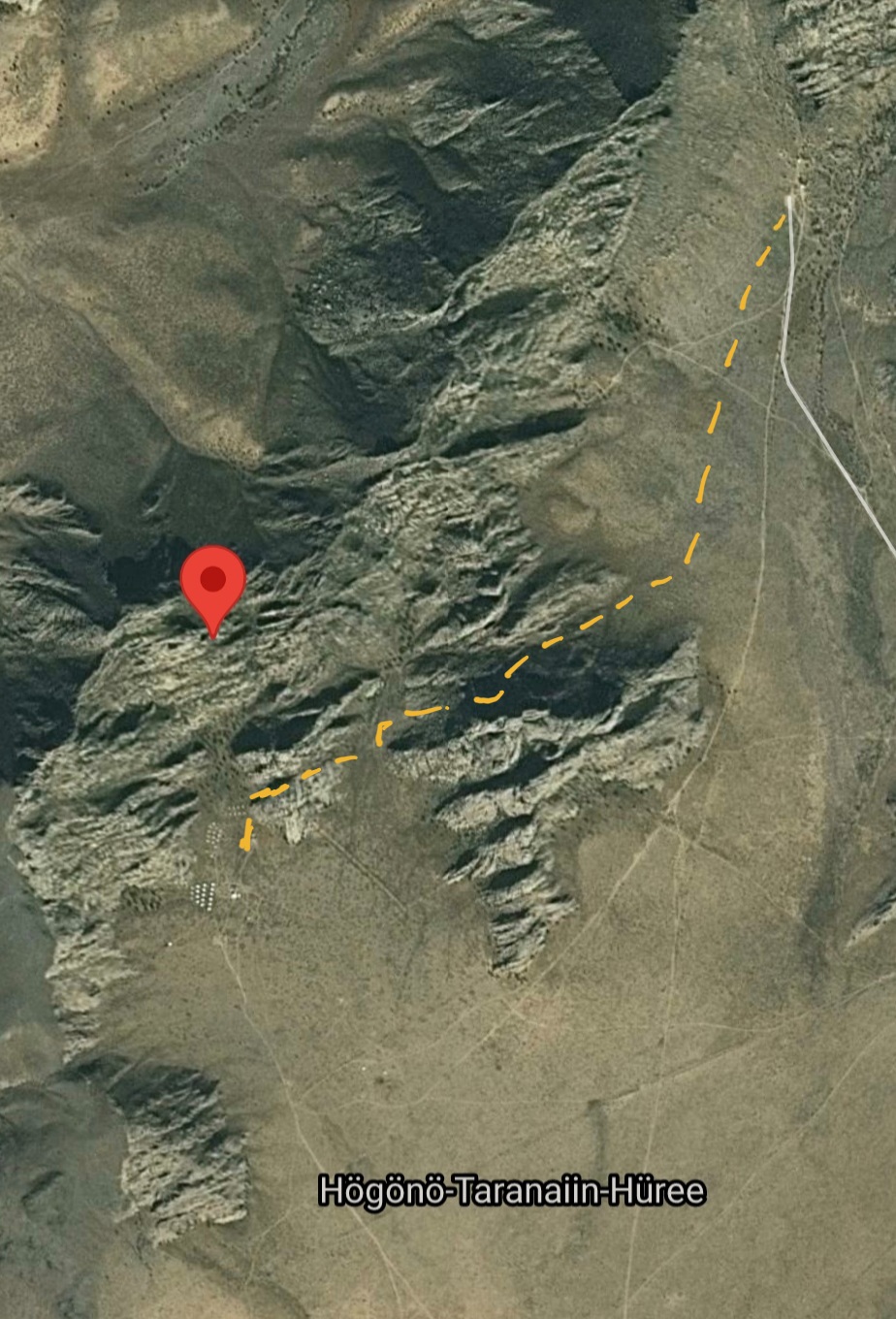 There was also a hiking trail going southwest (see orange line on the map above) from the monastery, across the boulder strewn mountain towards the ger campsite. Here are some impressions of that 2nd trail and the landscape…
Beneath are some impressions of the views: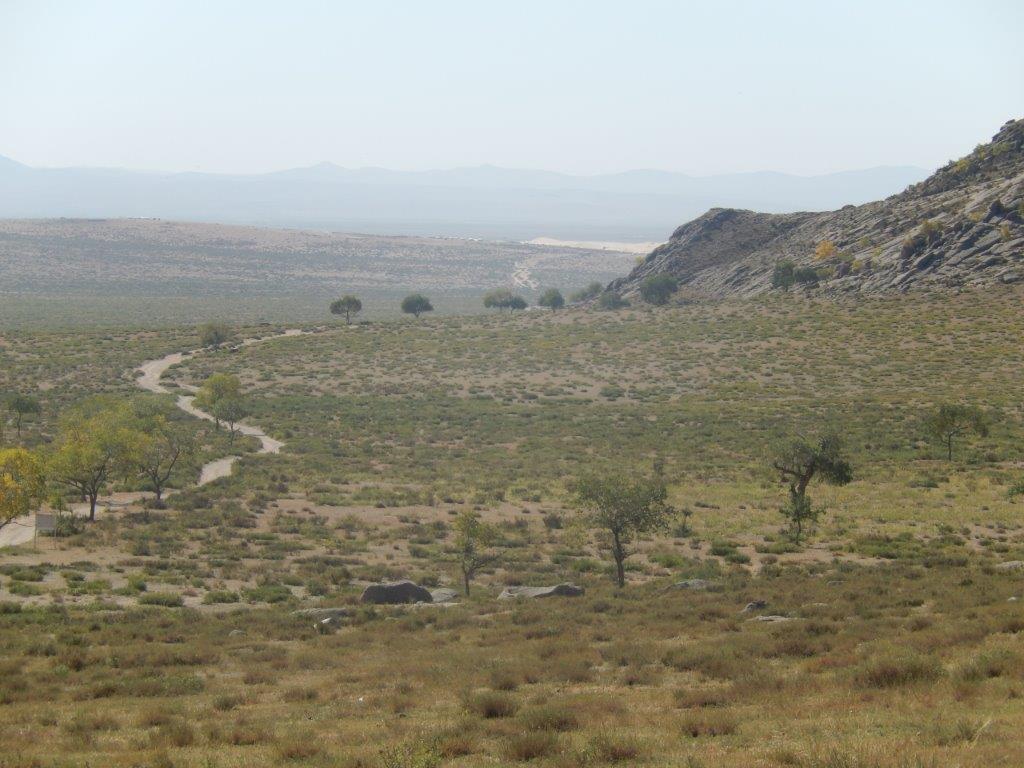 The 1st stretch goes south along the mountain side,…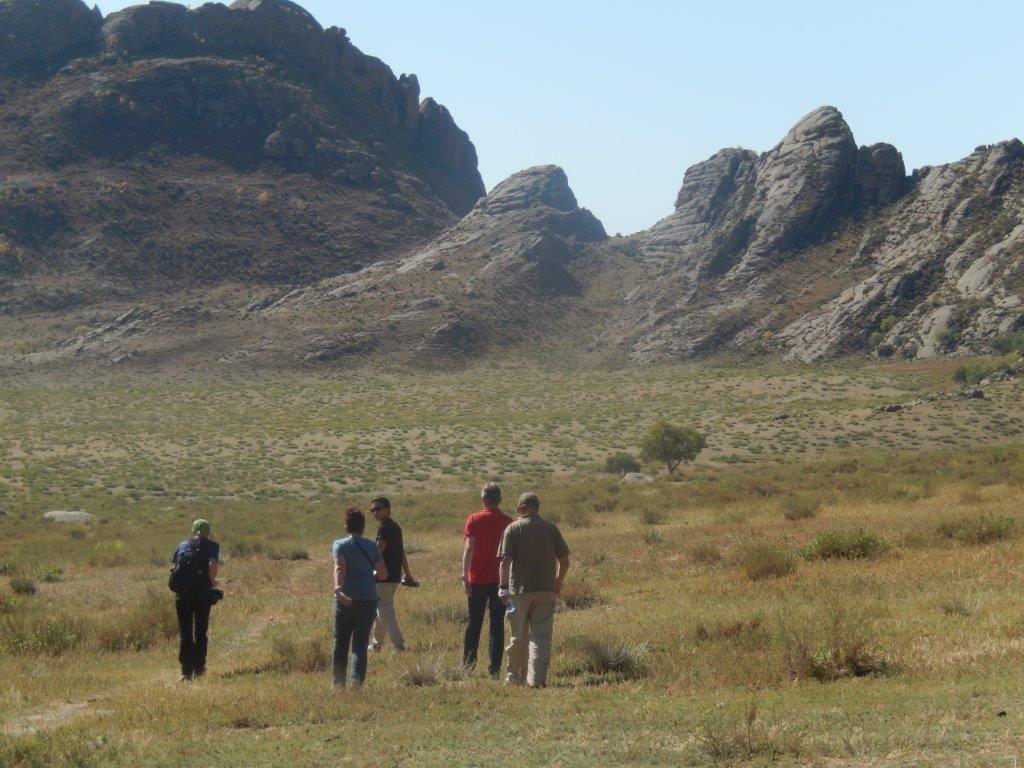 …then a steep climb goes up and the trail goes through a boulder strewn pass,…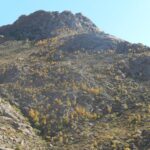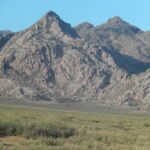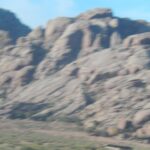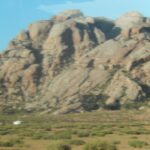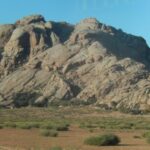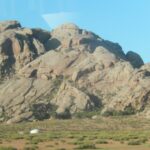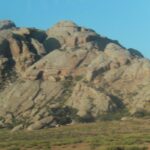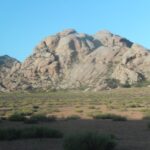 …after which the trail descends towards the ger campsite.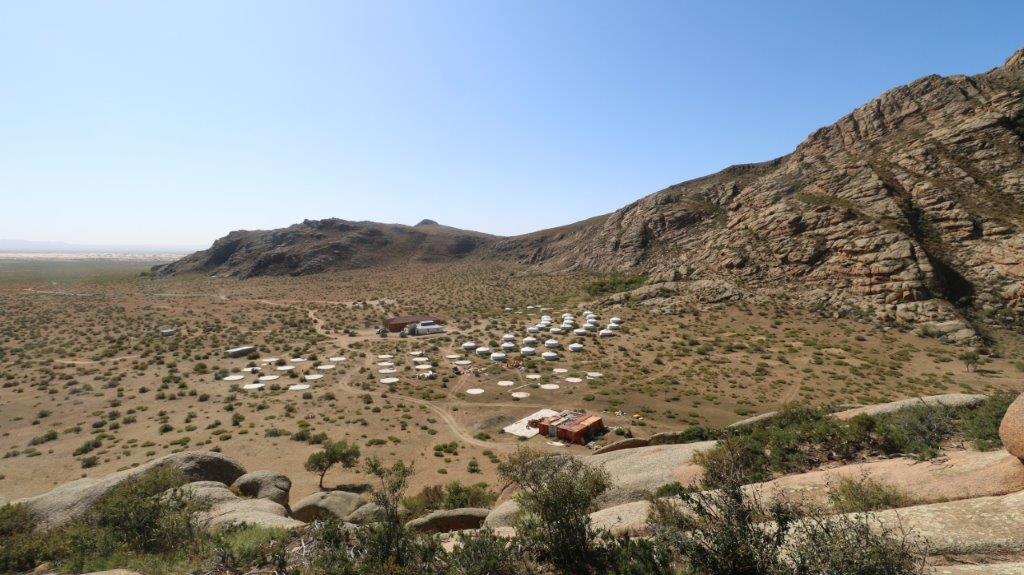 Late afternoon, towards evening the shades grow as the mountains shield tge sun from the ger campsite…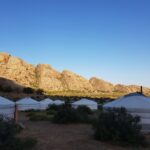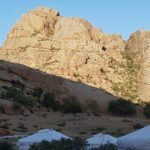 There are only very few trees in the area and a few bushes, but most of the mountain is bare rock and most of the surrounding area is like a semi desert…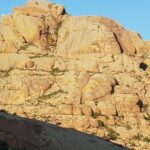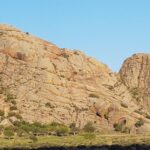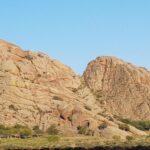 It had been a hot day, but when the sun goes down and night arrives quickly, the temperatures drop fast.
See for more walks in the area:
Walking in the sand dunes of Mongol Els (Khögnö Khan NR)
and the next upcoming blogpost…