The Wandelgek decided not to travel abroad this year. This strange year, dictated by Covid19. Why? Because in most countries where The Wandelgek would like to travel to, large percentages of the population are not vaccinated yet. In The Netherlands we are lucky that the vaccination programs are well on their way and The Wandelgek did receive both needed vaccinations shortly before his travels started. Problem is that vaccinations reduce the risk of becoming very ill of Covid19, but they do not reduce the chance of becoming infected. That means that The Wandelgek could infect others and when those others are not vaccinated yet, they can become very ill or die of Covid19. That's why!
2021 floods
I never imagined having to write about this too, but shortly before I leave for my walk in the south of The Netherlands, Belgium and Germany, climate change as cause really gave a 1st warning shot to make people realise what the effects are. The German Eiffel, The Belgian Ardennes and the rolling hills of the southern province of Limburg were hit by the heaviest rainfalls ever measured by local and national meteorological institutes. It rained in just 1 day, thrice as much as in a whole month. ? So I'm in doubt whether to walk or kayak the trail? But seriously in Limburg it is mainly a financial disaster, but in Germany and Belgium there were loads of casualties.
🌧 L'ampleur des inondations est sans précédent à Pepinster dans l'est de la Belgique ! Des maisons se sont effondrées. 4 corps sans vie viennent d'être retrouvés à Verviers. (© KponeStudio) pic.twitter.com/0K4VbmdHal

— Météo Express (@MeteoExpress) July 15, 2021
Need to see how this will impact my trail walking and the different overnight stays. I did check local tourism sites, kept in contact with accomodations and followed the local news sites. Water levels have dropped dramatically and most problems were in a few valleys where the largest rivers of the area flow through. My walk avoid these and tge only location I was really afraid of, said it was safe to come. Lots of people in hospitality lost their income (which was already dramatic because of Covid19) and/or worse. Hotels and B&B's got flooded by the water and hopefully insurances will pay quickly so these people can start to restore, replace and repair the damaged buildings and materials.
Based on the news coming out of the region, I decided not to cancel my walk but go on and spend money on accomodation, drinks and food.
So The Wandelgek decided to go long distance walking in the utmost south of The Netherlands.
Path or trail walking?
When The Wandelgek travelled abroad to go long distance walking, he rarely chose a path, because there's a risk of long sections that go via paved roads.
The Wandelgek is mostly a trail walker. Trails are walks that use mostly unpaved roads and even better crossing meadows, grass covered river dykes, unbridged streams that you'll need to wade through or going through scrubs or brushwood without seeing a path. Maybe there's a feint animal trail to move on.?
In The Netherlands it was a long time not easy to find trails, because in this crowded country every piece of land has a destination and this often meant that nice pieces to walk over were considered private land, farmland, land used for water purification (like dune areas) etcetera, but this has significantly changed in recent years. More and more pieces of private land, farmland and land owned by water purification companies (and there are much more other examples too) are opened up for walkers. Lots of those lands do not have paved roads and this makes trail walking in The Netherlands much easier today.
That's why The Wandelgek chose a trail above a path
1st he looked at the Krijtpad (Chalk path) which is a 90+ kilometer circular path starting and ending in Maastricht. But reading about it, gave him the impressiin it was not enough of a challenge. Normally he would walk far away mountain trails now, probably in some wilderness in Asia. But then his eye fell on a blogpost about a rather new trail (so new that it was not even signposted yet) and the name intrigued him immediately:
The Dutch Mountain Trail
Everyone who knows The Netherlands a bit, knows that it is a rather flat country, largely beneath sea level but it has a few hills in the utmost south which are the last hills of the Belgian Ardennes and the German Eiffel, but The Netherlands certainly do not have any mountains. The mountains referred to in The Nits song "In the Dutch Mountains" are actually buildings (as the first (I was born in a valley of bricks) and last sentences of the song text reveal).
The trail is 100+ kilometers long and goes through The Netherlands, Germany and Belgium. It can be done in 4 days, but The Wandelgek decided to do it in about 12 days adding some deviations to the trail which will lengthen the distance considerably and probably some additional deviations because of the recent floods too.
The Dutch Mountain Trail (DMT) is an initiative of the Dutch Mountain Film Festival, the film festival in South Mburg that shows the most characteristic mountain films every year. In 2020 DMFF celebrated its tenth anniversary. In honor of that anniversary, the DMT hiking guide was published, to let people experience the mountains in the Netherlands in addition to the mountains on the silver screen.
Paper maps or gps?
I really really really prefer maps, see my blogpost on that topic: Theme blog: A fondness for maps …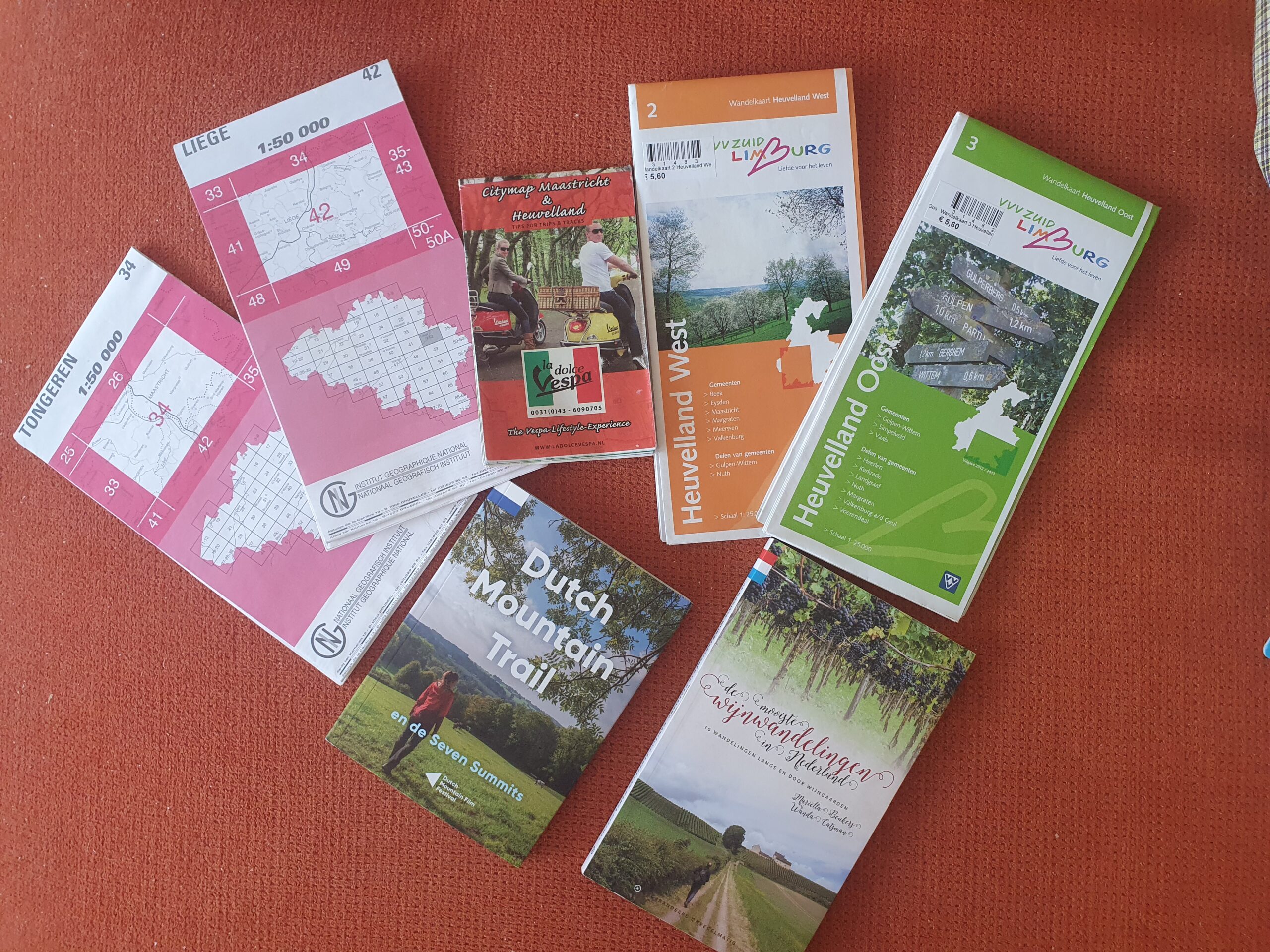 Above are the maps and trail guides I mean to use, below the maps in full glory??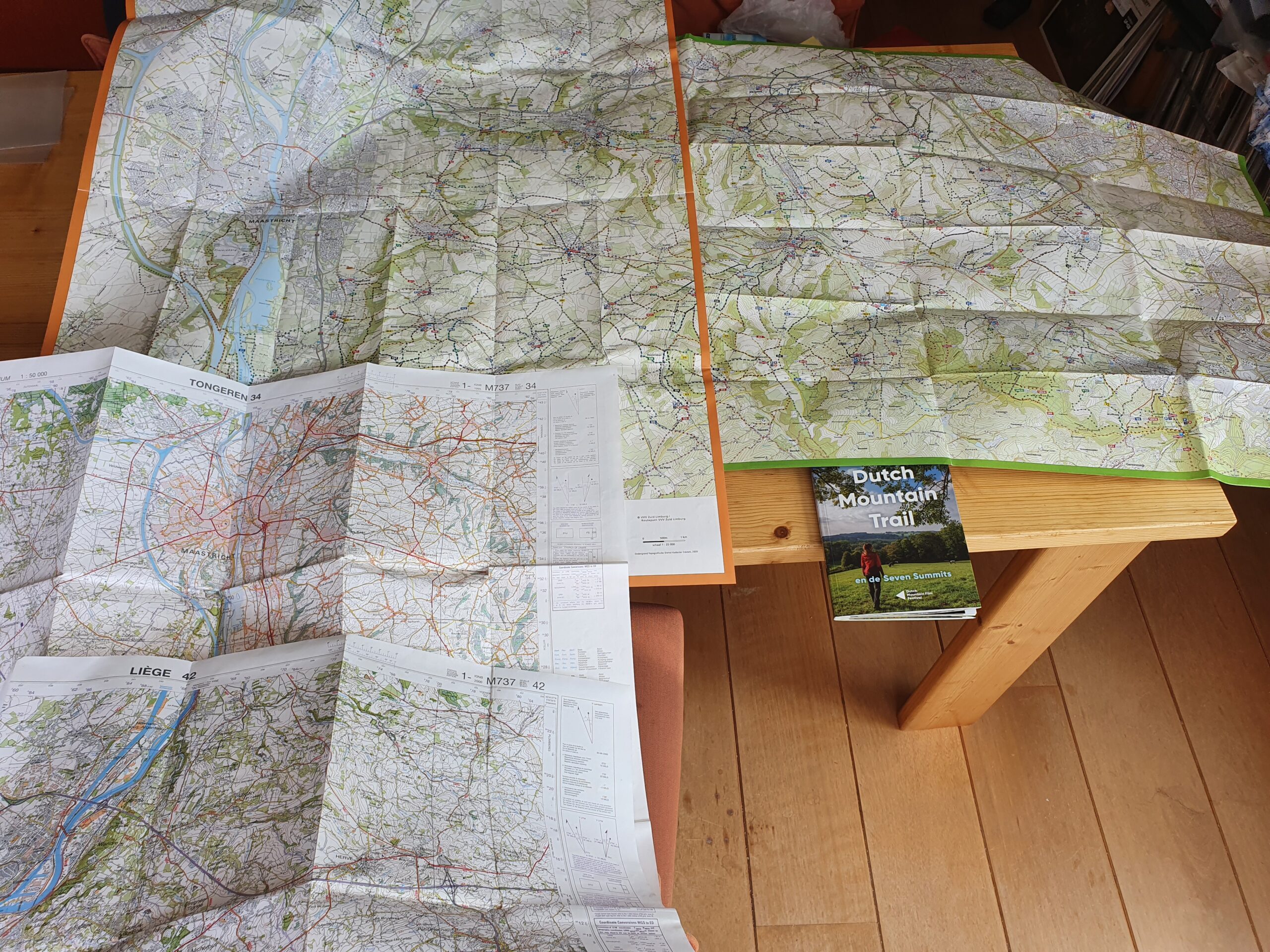 Still I might use gps too. I read confusing messages/blogposts about the trail not being marked yet and others where trail markers do pop up in pictures. If there are good trail markers than I prefer not to use gps or use it minimally, because it eats energy from my mobile's batteries which I rather wanna use to photograph and film a lot.
Solo or not?
My initial plan was to do a solo long distance walk, but a friend who has been a walking partner for many years, asked me to walk a few days together. I like that so it will be a mix of solo walking and walking together.
The trail: 101 kilometers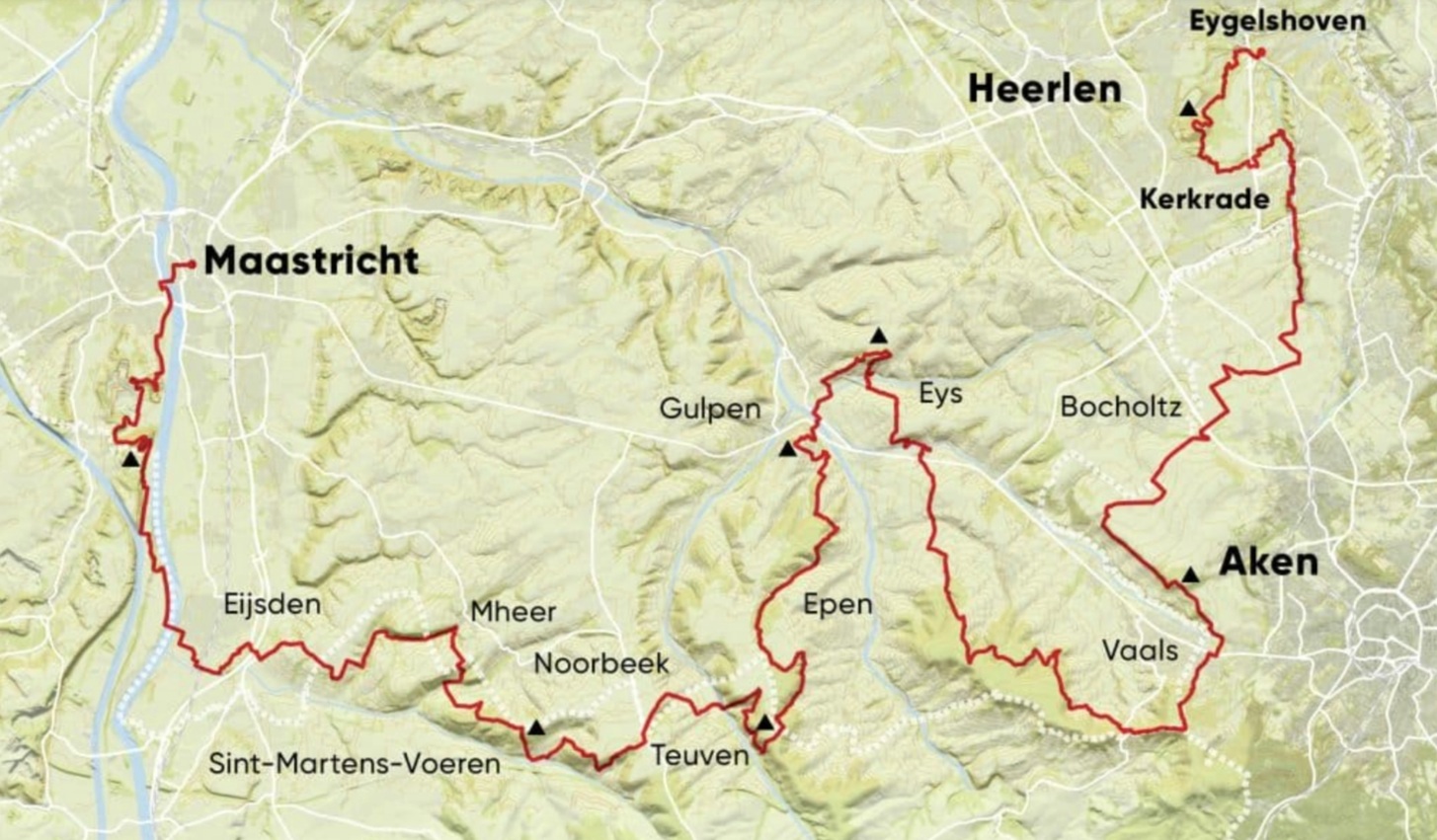 Start at Eijgelshoven railway station
End at Maastricht railway station
The trail includes the 7 steepest hills in  The Netherlands (see the black triangles on the above map) and some extra hills which are not even mentioned because, although high, they are not steep enough.
It is a long distance trail so The Wandelgek decided to bring his large 75 Litre Fjällraven Kajka backpacking monster. Read more about that in this blogpost: New Fjallraven Kajka 75 L. Trekking backpack
The trail goes through quite touristic areas and thus there are lots of locations like B&B's, hotels or campings to spend the night or eat and drink. The 1st and the last 20 kilometers are not through touristic areas. There are much less locations to get food or water or to spend the night. I'm going to use a 3 litre camelbag for my backpack to bring enough water.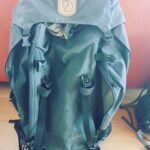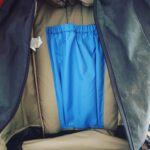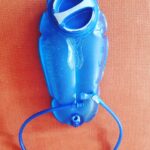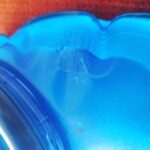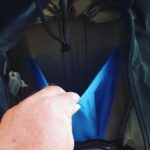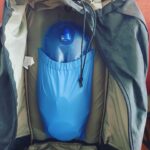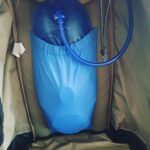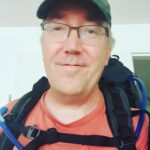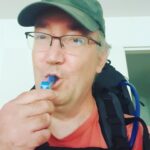 The Wandelgek has stops planned in Kerkrade, Vaals, Vijlen, Valley of the Val Dieu abbey, Eijsden and Maastricht. He will sleep in a hostel, hotels, an inn, a castle, a rental house and a monastery.
The Wandelgek added walks in or near Vijlen, Gulpen, The Land van Herve and Maastricht. He also included outings to Monschau including a walk and to Aachen including a city walk.
As I wrote above, Zuid Limburg (the south of the Dutch province of Limburg) and also the border regions with Germany and Belgium are areas where wine and beer production have become an integral part of the agriculture. That is why The Wandelgek decided to include visits to several beer breweries and wine estates into this walk.
2 wine estate walks are included, one near Vijlen and one near Maastricht and two, maybe three visits to beer breweries are included: one in Kerkrade, probably one in Gulpen and one at the Abbey of Val Dieu.
In addition to these two outings are included. One to the German city of Monschau, amidst the hills of the Eiffel and one to the historic German town of Aachen.
A bit of history on the province of Limburg
The Wandelgek was born in the north part of the province of Limburg and has a long history with it. Almost all family still lives there and his 1st outings, trips, vacations etcetera were within its borders and often to the south where his grandparents lived near the capital of Maastricht. A perfect base to explore the hill country of the province and of Germany and Belgium as well.
After the separation war between Flanders and The Netherlands, the state of Belgium was created, combining a dutch speaking part (Flanders) with a French speaking part (Wallon). This also divide three majorvdutch provinces in Belgian and Dutch parts. The dutch provinces of Noord-Brabant, Limburg and the southern part of Zeeland named Zeeuws Vlaanderen (Flanders belonging to Zeeland) all have Belgian counterparts. Dutch Limburg's strange form h is partly caused by this division and by the refusal of the Dutch King to give up the fortress city of Maastricht. The southmost part of The Netherlands is therefore an area around the city of Maastricht and a corridor around the river Maas (Meusse) to connect to the rest of the country.
The area around Maastricht is the only part of the country that has rolling hills which stretch further south int Belgium and Germany.
This is where the walk of The Wandelgek will lead. Deep into the Dutch Mountains…