Nakuru is the capital of the Kenya Rift Valley Province, in the west of the country, between the cities of Kisumu, Meru and Nairobi. It has 394 684 inhabitants (2005 estimate) and is situated 1,850 meters above sea level. It is also the capital of the district of Nakuru.
It is the fourth largest city in Kenya and owes its name like many towns in Kenya the Maasai. The Masai had this place called very aptly En-Akuro, meaning whirling dust.
History
The British have founded this city in 1904 during their colonial occupation. During this occupation, the city bore the name "White Highlands". Also an important railway station was established in the wake of Eldoret (Kenya) to Uganda.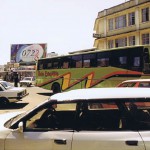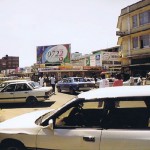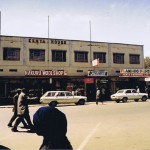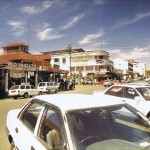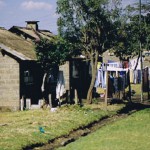 Tourist attractions
Near the town is the Lake Nakuru National Park known for its Nakuru with large groups (sometimes as many as 1 million) flamingos. The park has many other species of birds including pelicans. Also there is the Menengai Crater and the archaeological Hyrax Hill with Louis and Mary Leakey did prehistoric finds and found a settlement 3,000 years old.