Why Greenland for God's sake?!?
50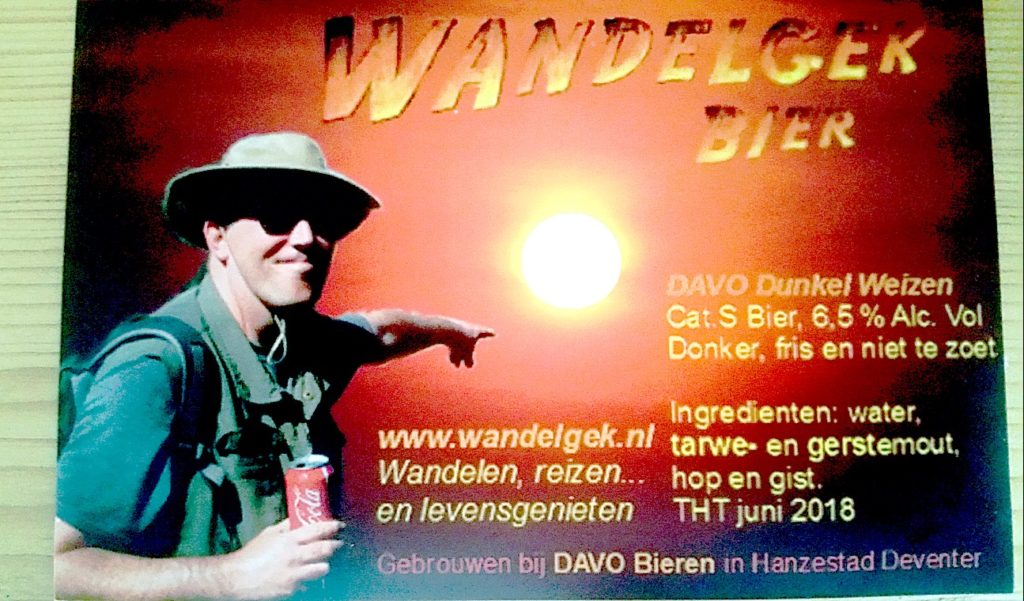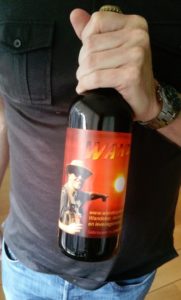 I turned 50 last month and that is always a moment to reflect on things. It's quite probable that more than half of life is passed. So was it worth it? I'd have to say YES. But what made it worth it? Well… it was not buying a house or a new stereo amplifyer or getting a job. It wasn't anything materialistic. I'd say it was Travel and collecting memories. Sharing travelstories drinking a good beer with the best of friends is part of that. So I celebrated my 50th birthday in a local hometown brewery of Davo with those friends and I designed my own beer bottle label which fits on a big 75cl bottle of Wandelgek beer (Davo Dunkel Weizen). When I'm 60 I'll brew my own beer too 😉
And all the guests received a bottle…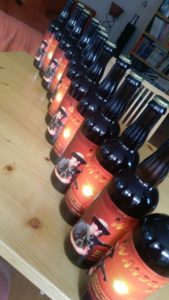 Did I change a lot over the years? Probably but one thing didn't and it doesn't look like it's going to change very soon either: My urge to travel. There's this movie named The Seven Year Itch, well I've got my own Ten Year Itch which leads me towards Luxembourg every ten years. Not planned but by accident I found my self every ten years since 1989 in Luxembourg. Have to check whether I was there ten years earlier. It could be but I'm not sure. But I did document the visits from 1989 until now: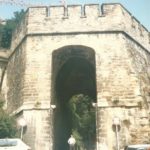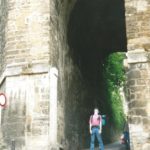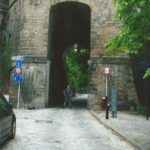 Two years to go and in 2019 another visit to Luxembourg? Well that one will be the 1st planned vist then 😉
Next
So what's next? Travel of course. Getting on the road less travelled. First I tried getting to Borneo and visit all 3 countries. But the problem with organized travel (I'm not a digital nomad) is that there have to be enough others booking a journey too. There weren't. Second I tried doing the Transsib through Mongolia and visiting China. Again not enough others (none actually) to guarantee that journey would start. And it didn't.
I got a bit desperate. Was I trying to travel "the road not travelled at all" ? (#trntaa)
Then I looked north towards Iceland. But it hit me it had become a very popular travel destination very quickly. That, and Iceland being quite 1st world, which I prefer to escape from once a year, made me decide to look at 3 other locations. The Norsk Lofoten islands. Svalbard and Greenland.
The "road" less travelled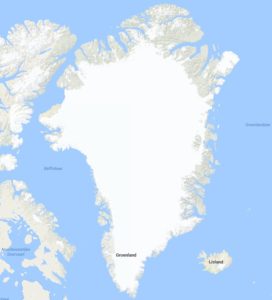 I tried to plan routes through Google maps… I mean: I love to draw routes on roadmaps or topographical maps. 1st Norway and Lofoten than Svalbard. But as soon as I tried doing this in Greenland, nothing worked! And then lightning struck me: Greenland has NO ROADS.
And immediately I understood this would be on the verge of the wild I knew I HAD to go there!
Actually Greenland is the biggest island in the world (if you count Australia and Antarctica as continents), but it has only about 60.000 inhabitants (Nuuk, its capital and biggest "city" has 14.000 inhabitants). 80% or more is permanently covered in ice. So it's almost impossible to create and finance roads.
Greenland is also still part of the Kingdom of Denmark, although within this realm it is an autonomous country, it is not an independant state yet.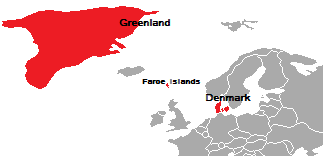 The Kingdom of Denmark is a realm including Denmark, the island Bornholm, the Faroer islands and Greenland.
Than I saw this article about the inhabitants of Greenland. They are not (like in Iceland) of European origin. The majority is Inuit and of north american origin.
Global warming
I checked photos on Google and I was hooked. A sucker for Greenland.
The name Greenland was thought of by its earliest European colonists as a marketing name. There's not much green in Greenland. A bit in the south. But it is mainly white. Whiteland
Whiteland; I'm hoping it stil is. The globale warming does bare its effect on the icecap melting. Is it possible to see this or does this only show over a long period of time?
And so I'm going for Greenland to see icebergs, glaciers and whales and maybe even…. beer.
Beer
And then I thought lets Google Greenland and beer. It resulted in DRAMA. Of the top ten of most expensive countries to drink beer, Greenland is number 1. 10.95 euro
AAAAAAAAAAAAAAAAAAAAARGHGHHH
Seriously!?!?!
And Tadjikistan is cheapest. 0.41 euro for a beer. Need to visit that next year
Greenland has a large icecap, second only to that of Antarctica. It should be quite clear to see what global warming does to these huge ice volumes that can get between 2 and 3 kilometers thick.
This is what National Geographic photographer @ladzinski says about Greenland on instagram:
"Greenland is without a doubt among the lesser explored places on our beautiful planet".
And there you have it. That's where I want to go next. And I want to shoot every angle and aspect of the places I visit next on the road less travelled.