Zimbabwe/Zambia: Rainbow Bridge
Early in the morning The Wandelgek left the hotel in Vic Falls Zimbabwe, and walked towards the Zambian border. He had bought a ZIMZAM visum at the Botswana/Zimbabwe border which can only be obtained when entering Zimbabwe. This visum gave access to both countries.
The road towards the Rainbow bridge was crowded with hustlers, beggars and souvenir sellers, trying to sell cheap jewelery and wooden carvings of e.g. animal, but there was one specific item that was sold alot which was quite strange. It was money 🙂 To be precise Zimbabwan Dollars were sold as souvenir packages. A set with all Zimbabwan paper money billets in it was sold for about 20 american dollars. Youd receive trillions of Zimbabwan dollars for that:
Thanks to inflation the Zimbabwan government decided to demonitize, meaning that Zimbawans could exchange their Zimbabwe dollars for American Dollars and the country would become completely dependent on the American Dollar and South African Rand.
The exchange rate was like this:
For every 175 quadrillion Zimbabwe dollars, locals will get $5 in exchange. So, 250 trillion Zimbabwe dollars will be worth just $1.
So what we actually have here are starving billionaires…
TIP:
So if you're going to visit Zimbabwe as a tourist: Bring American Dollars !!!
The Wandelgek walked to the border post and passed he arrived at the Rainbow Bridge which crossed the river Zambezi while it hurtled down the second gorge.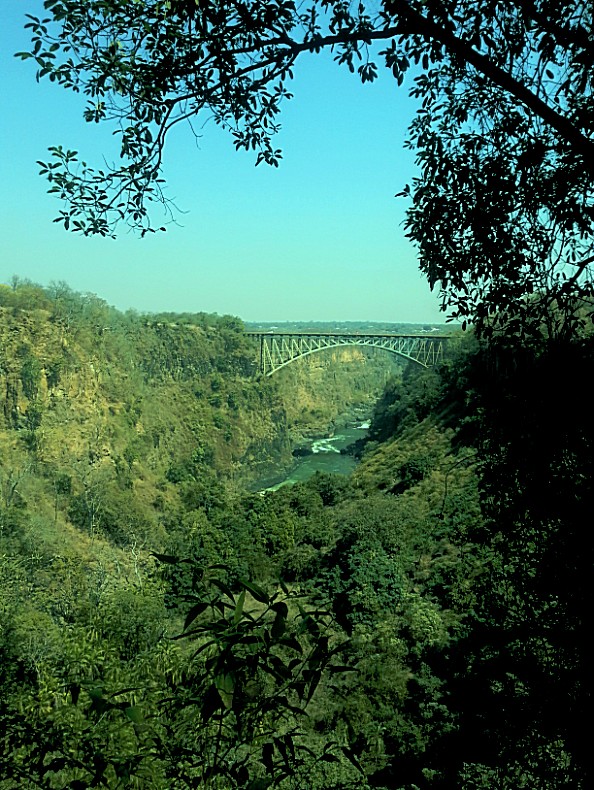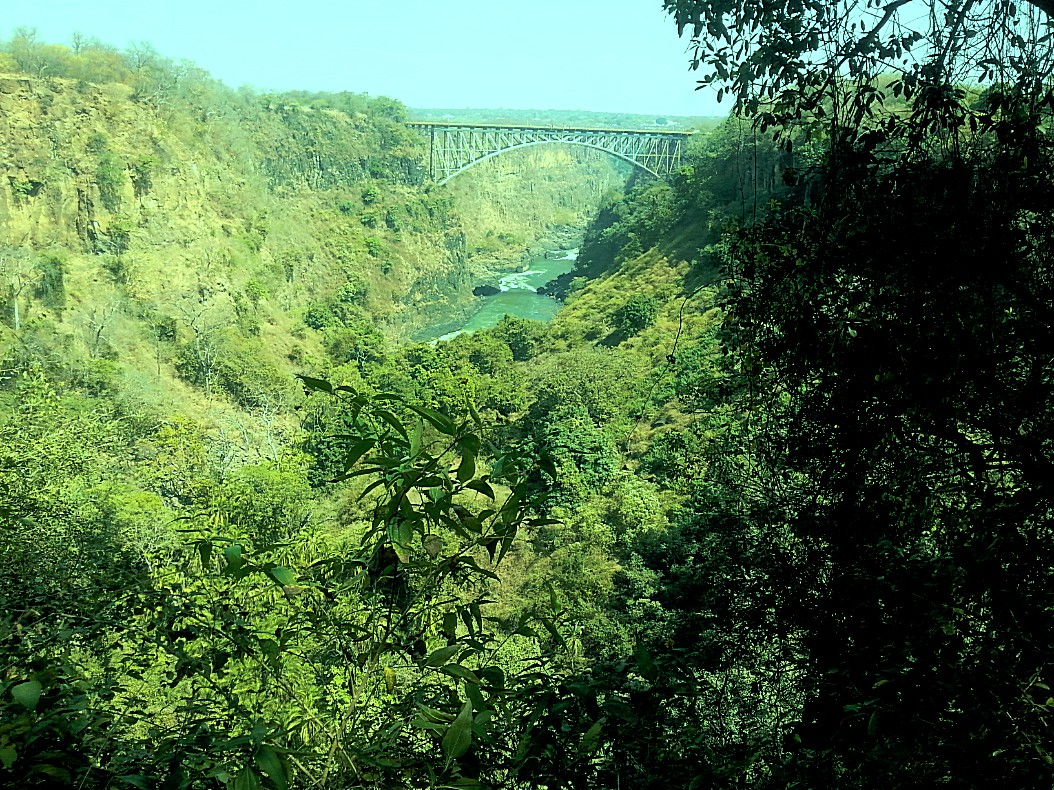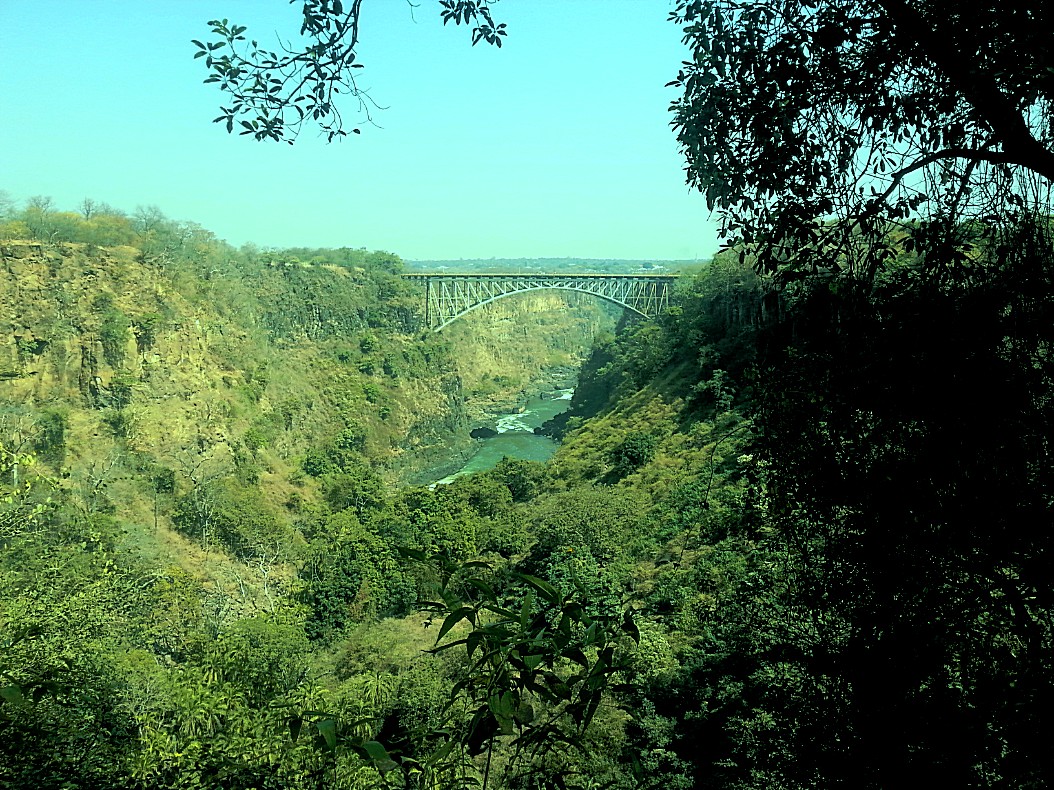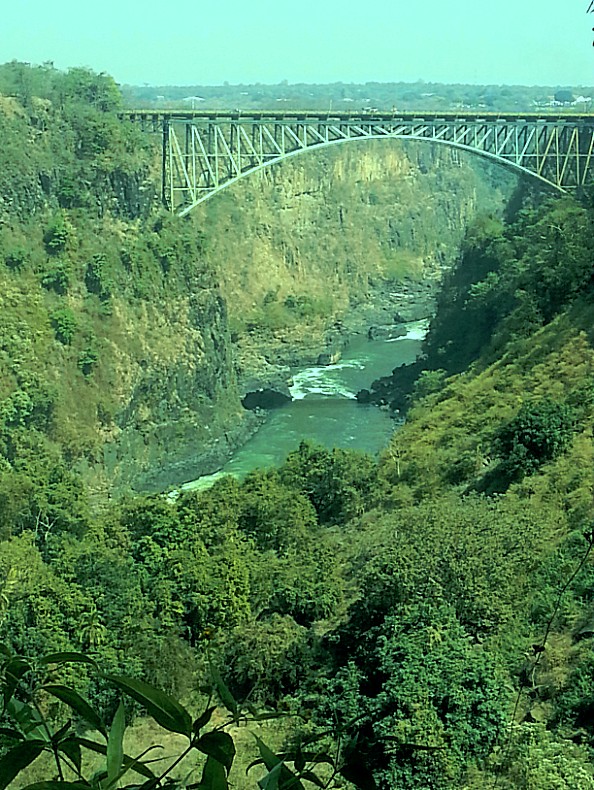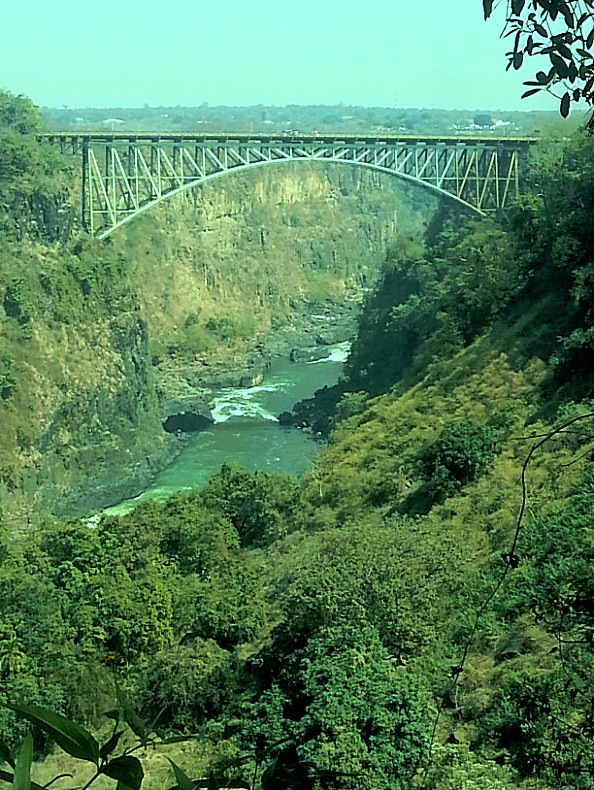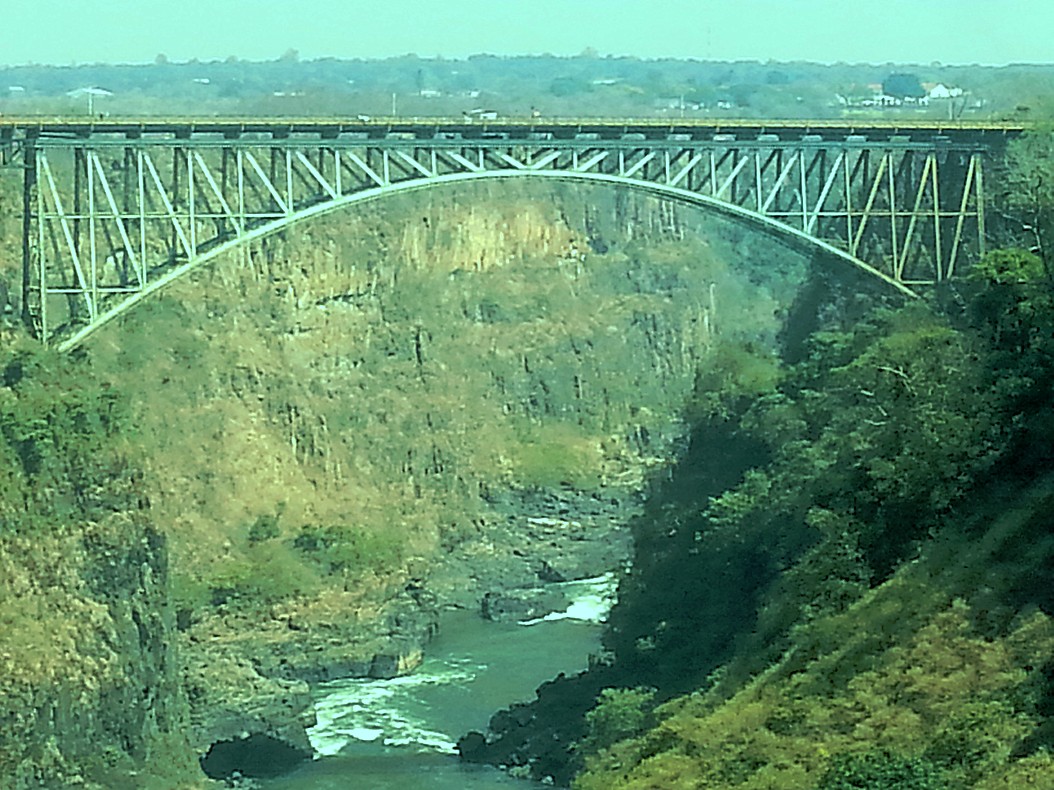 The bridge itself was in Nomansland. In the middle, were people doing bungee jumps from the bridge.
So I looked down from the bridge towards the river and I knew for sure that I would not want those gorge walls coming at me at the speed of light…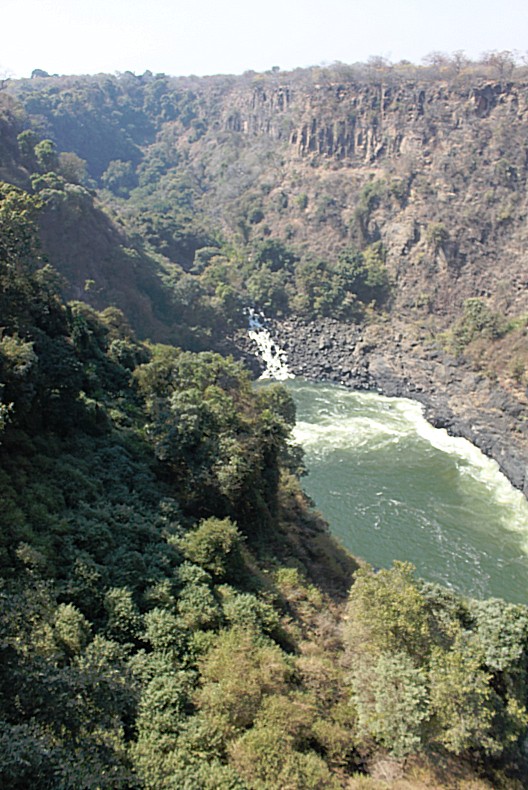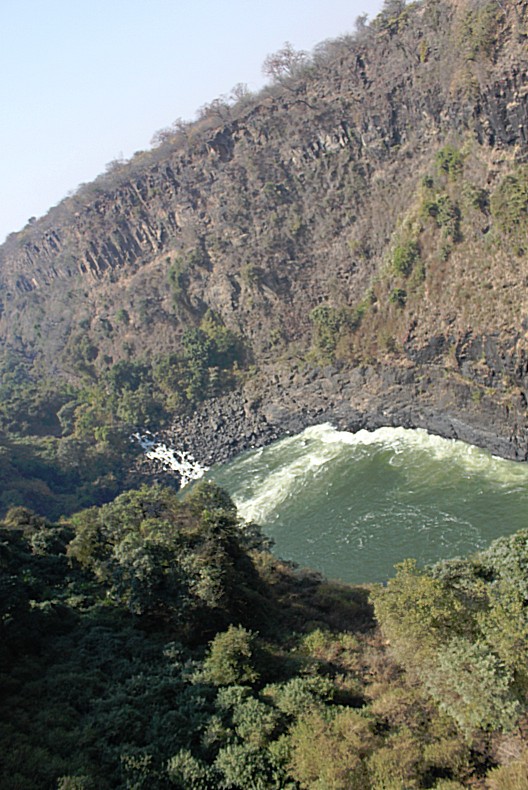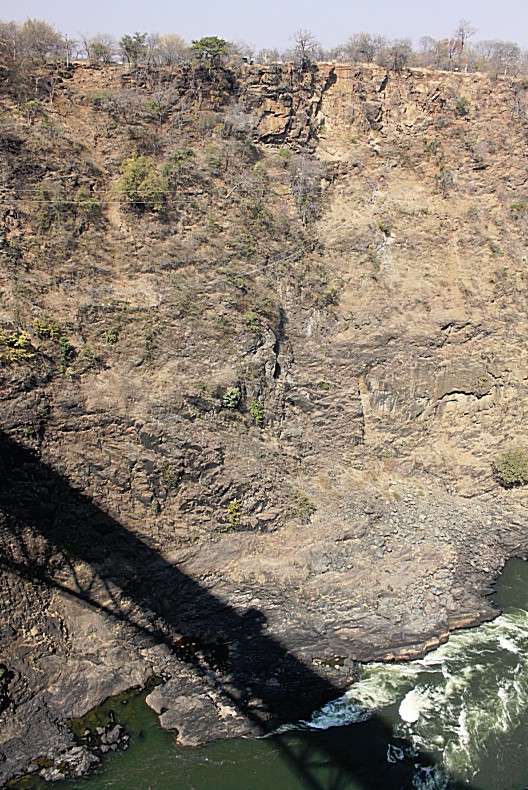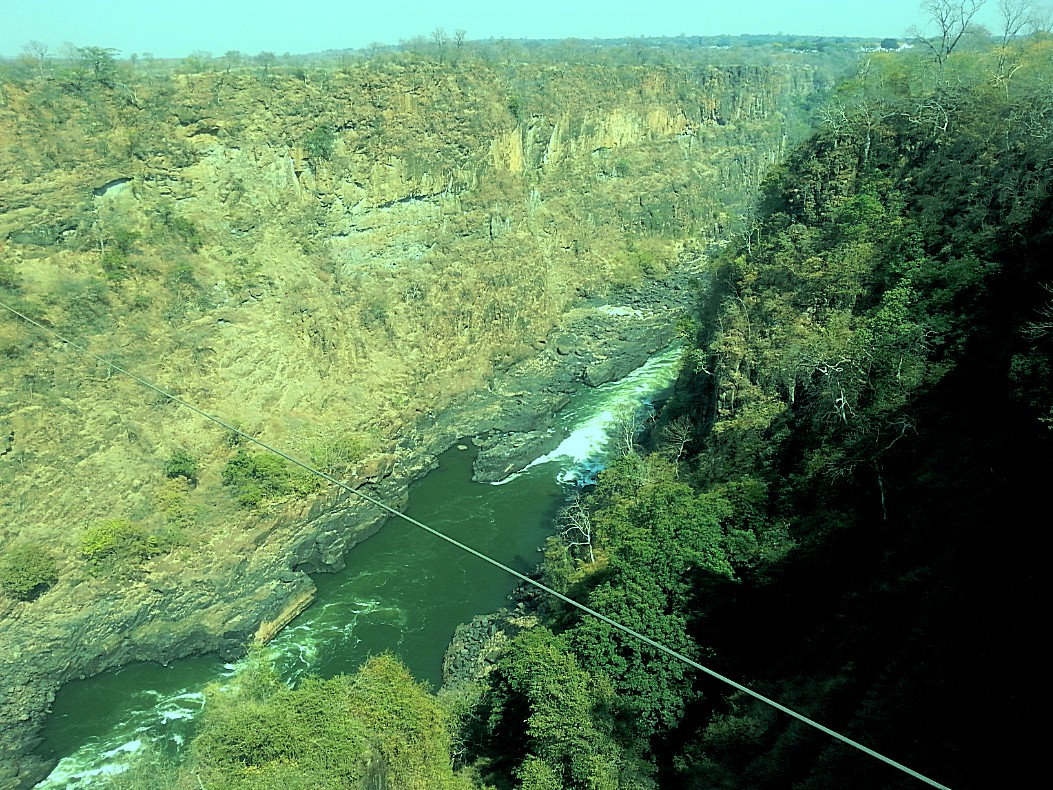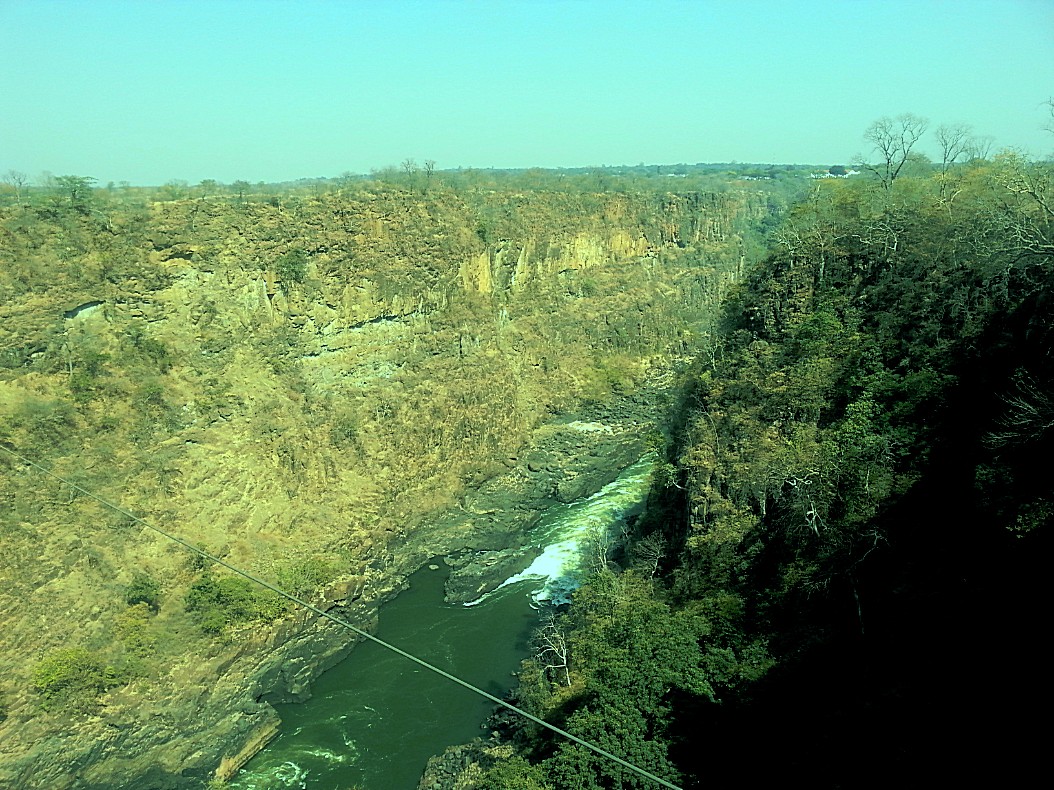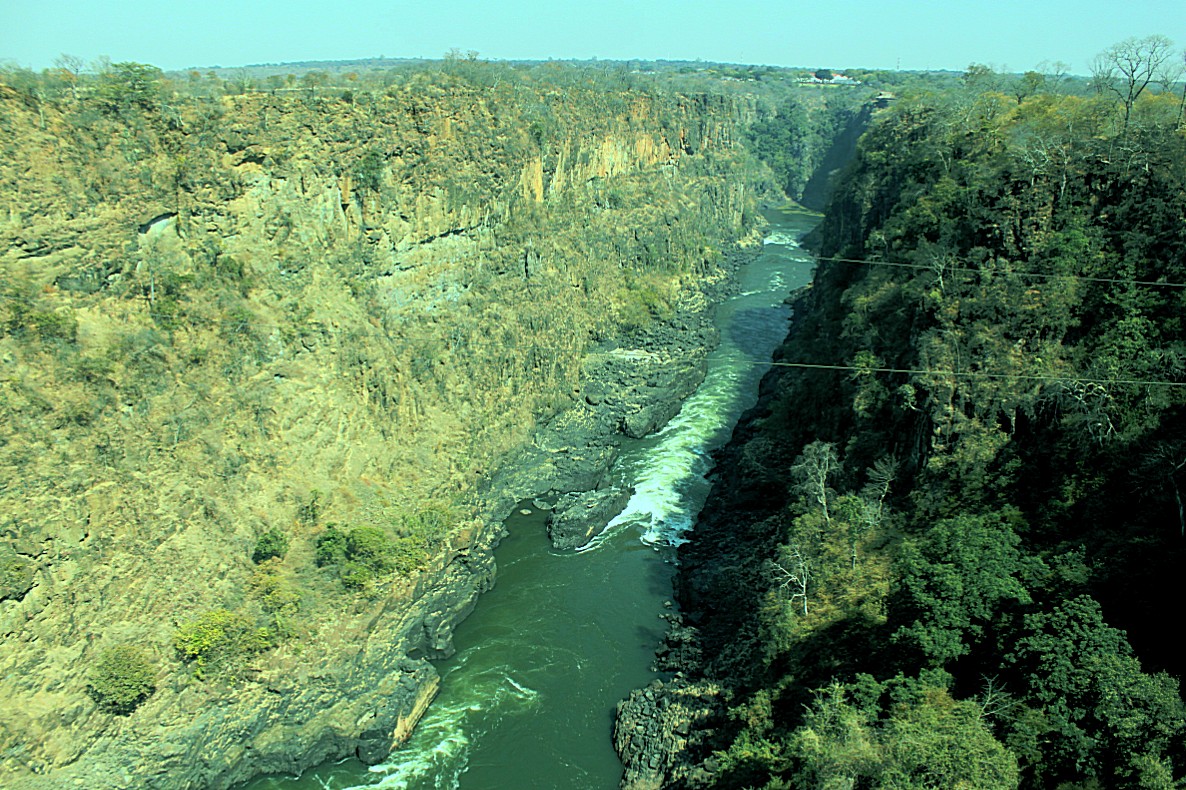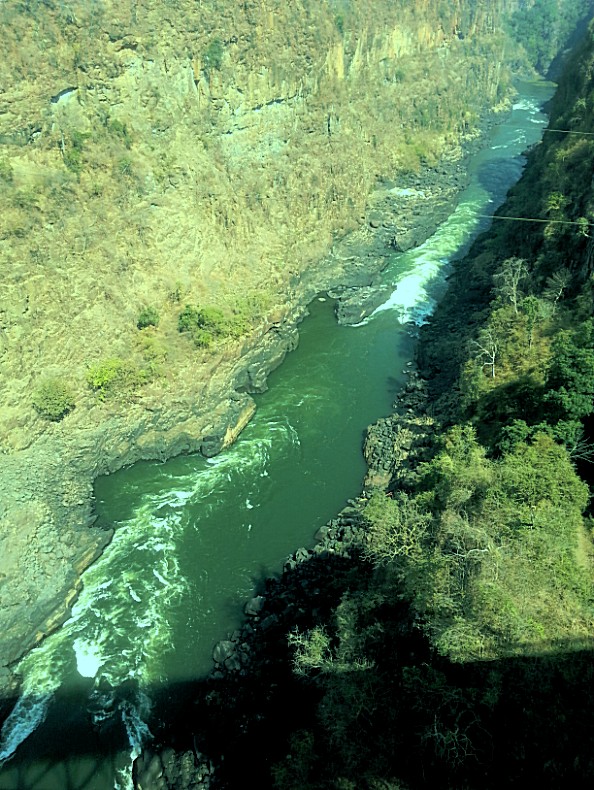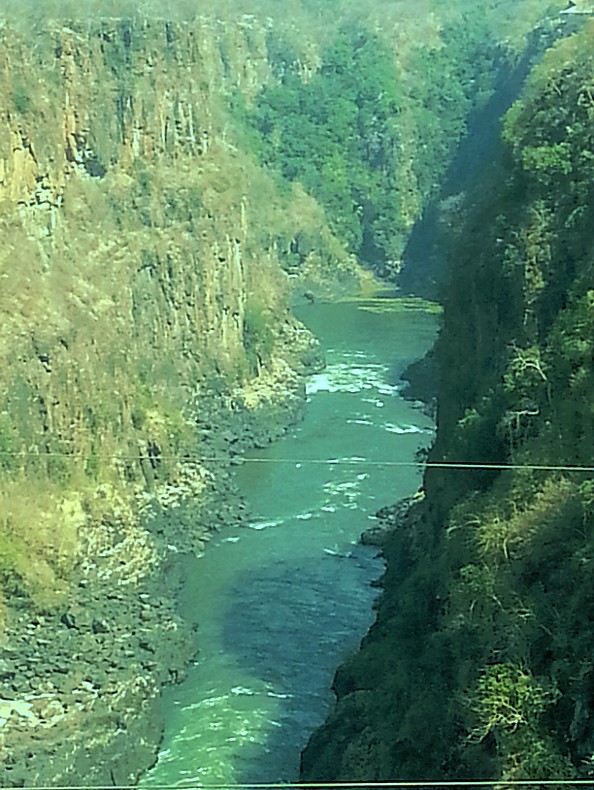 …and the further I walked across that bridge towards Zambia, the more I could look through the second gorge towards the first gorge and part of Victora Falls…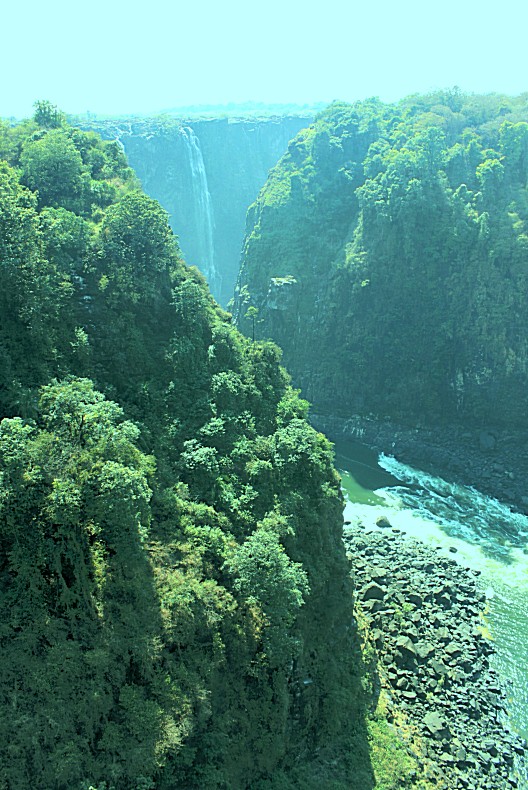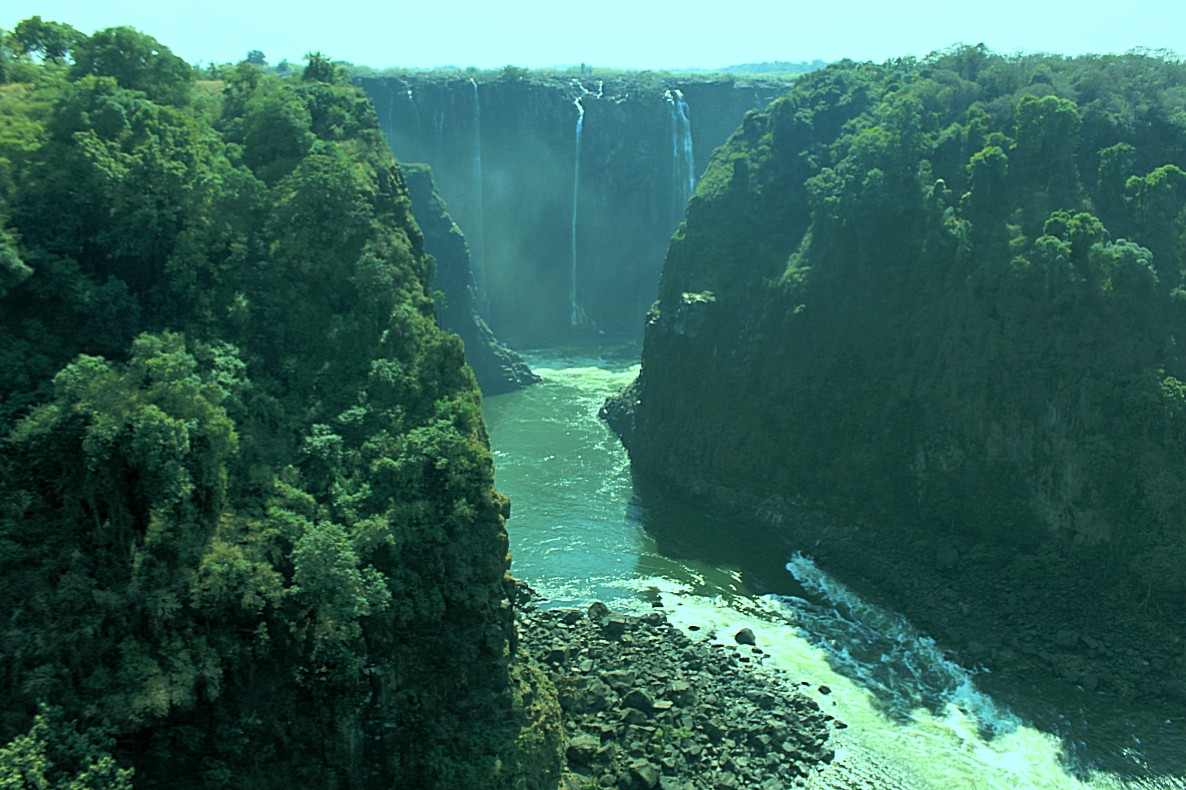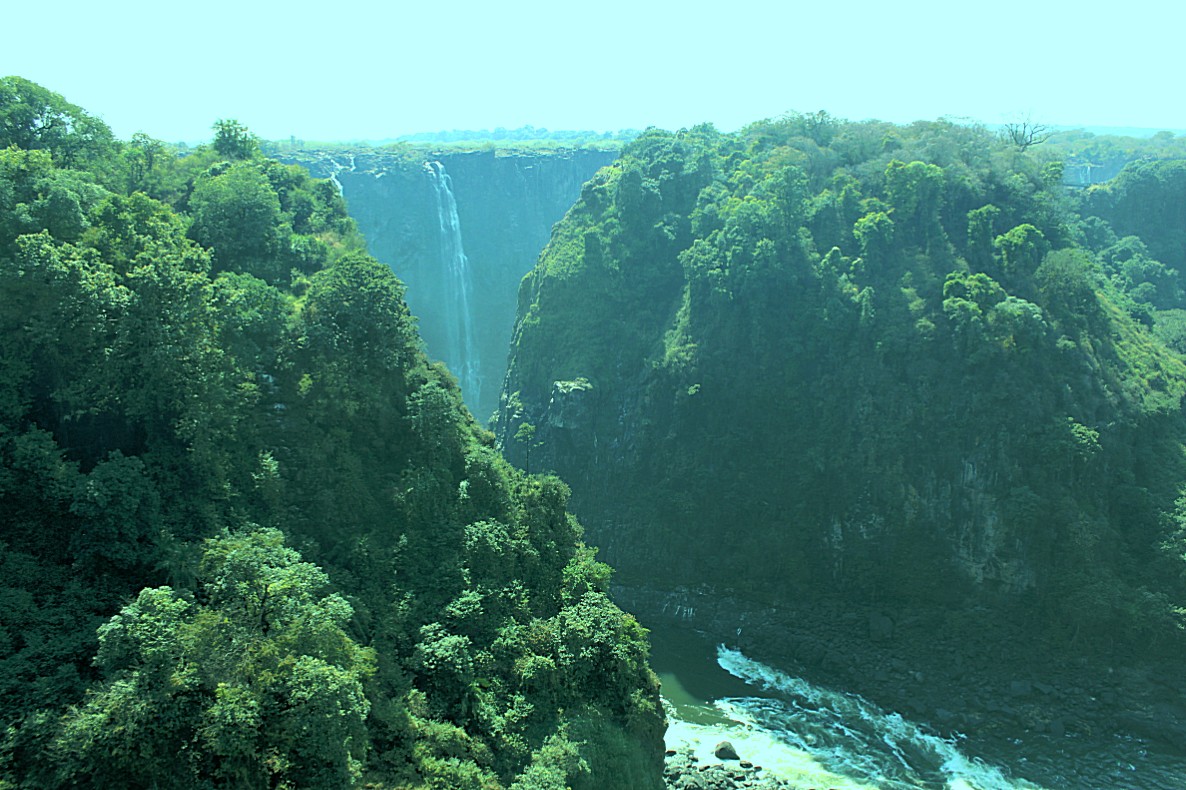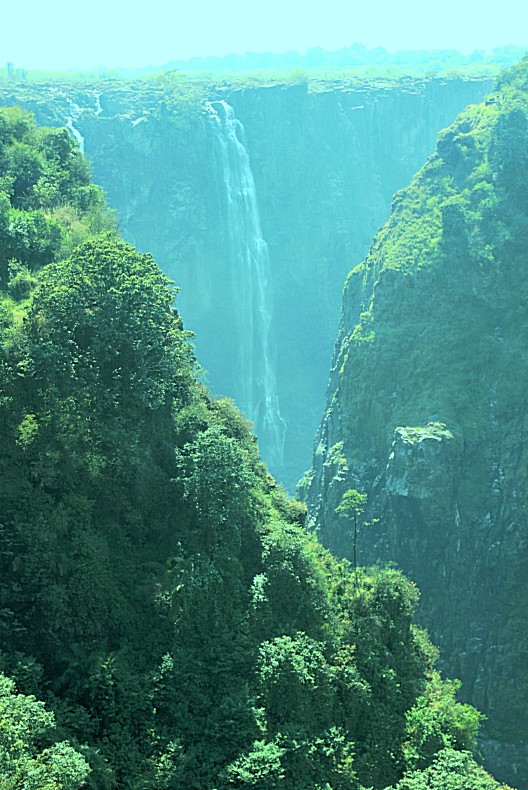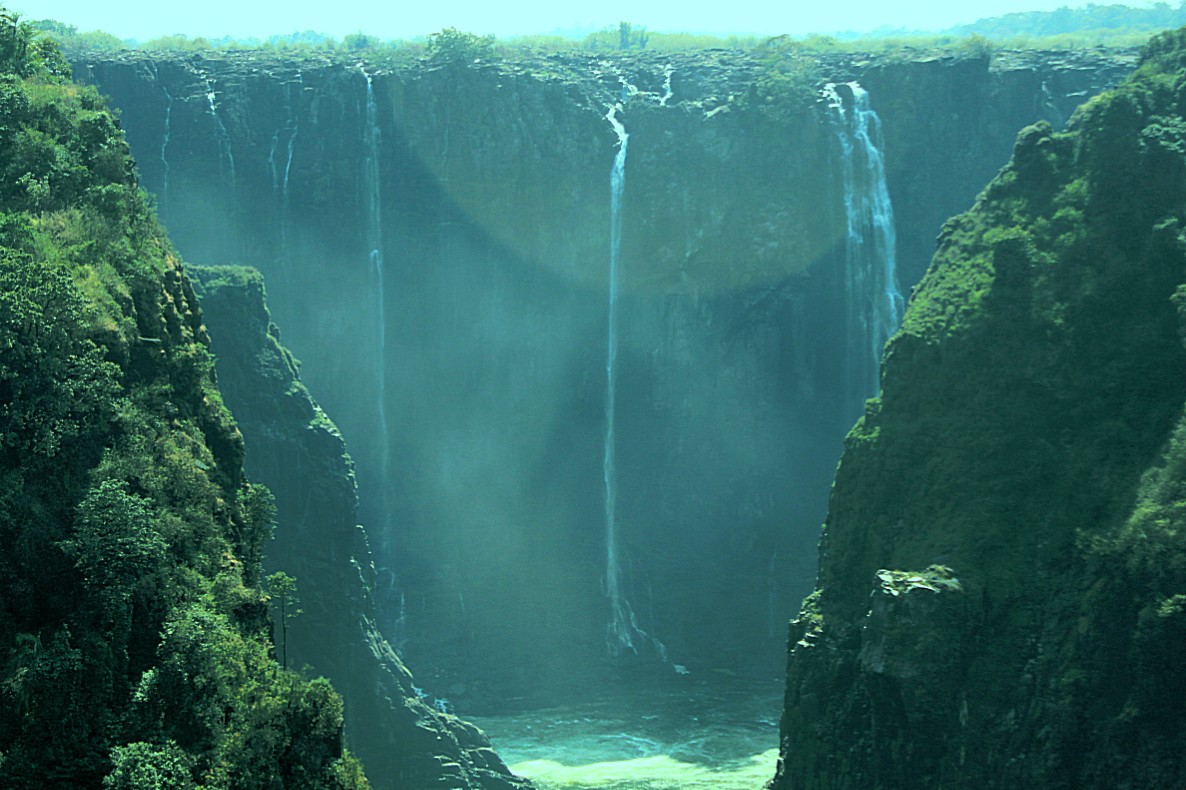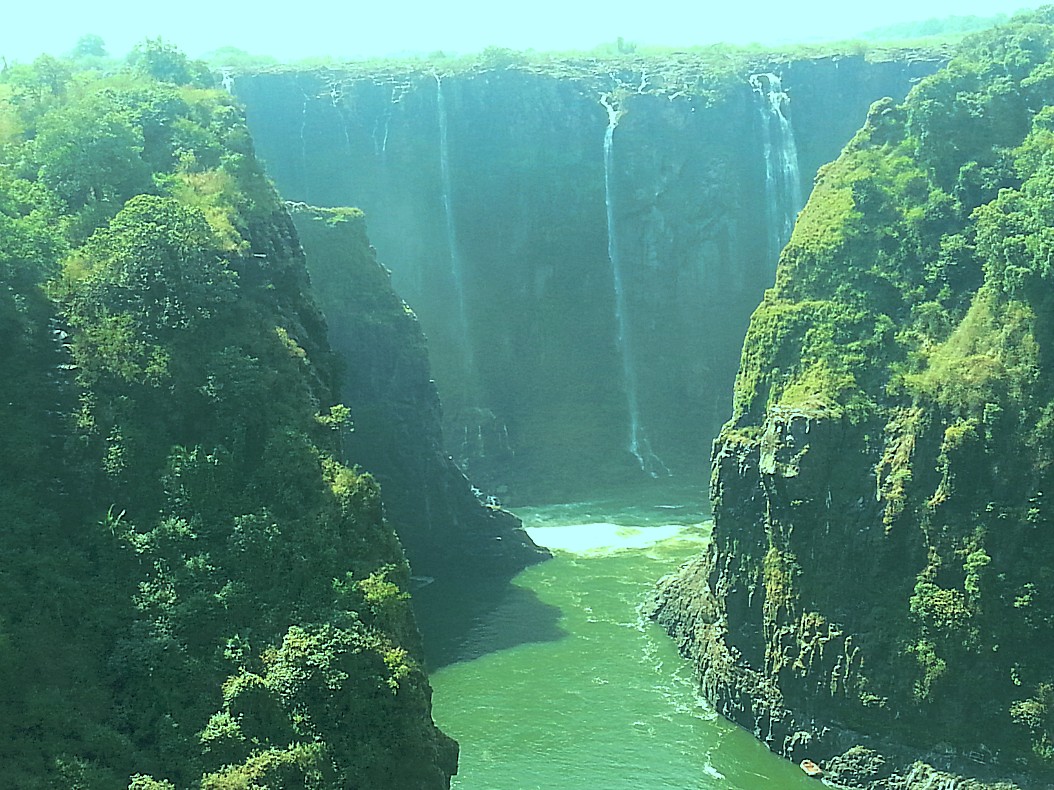 Then I arrived at the borderpost of Zambia and entered…