Sweden: Kungsleden Day 1: Abisko turiststation – Abiskojaure 15km (hike through the Abisko National Park) – 1993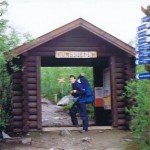 The first day stage of 15 km ran completely through the Abisko National Park. We started walking at the wooden gate marking the beginning of the Kungsleden.
A photo opportunity for hikers is almost mandatory there.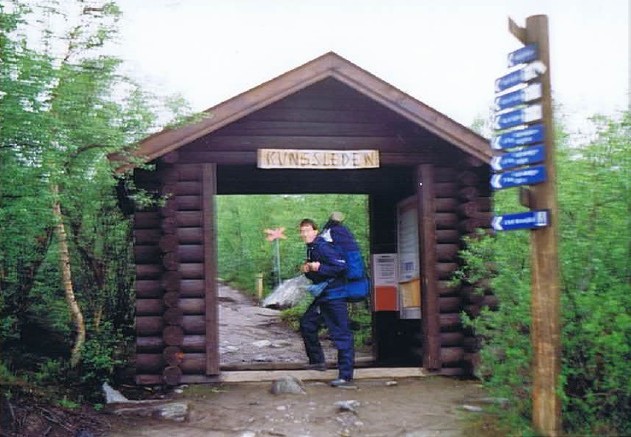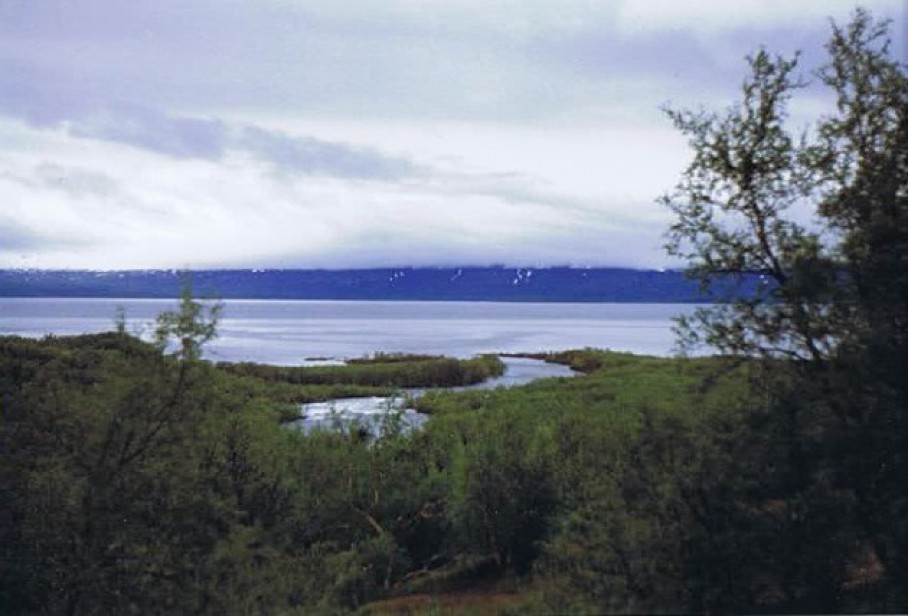 Then the trail followed the banks of the Abiskojakka to the south.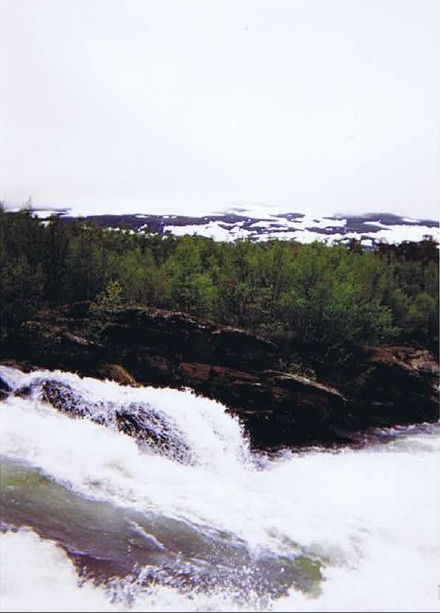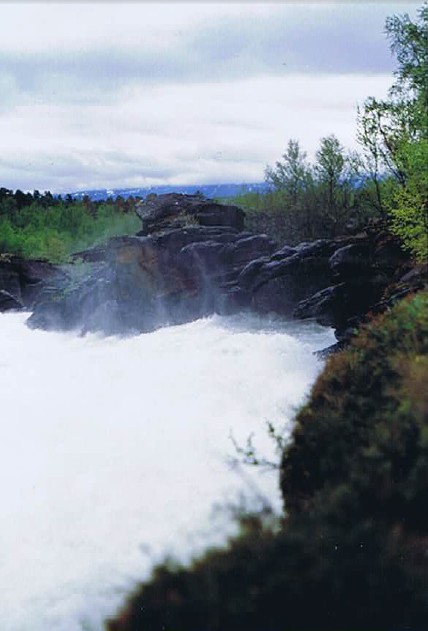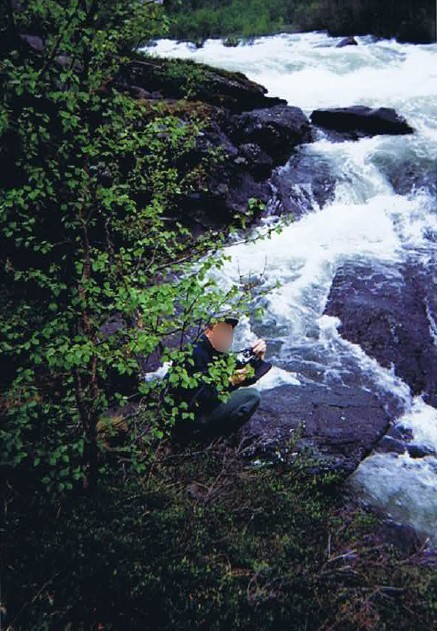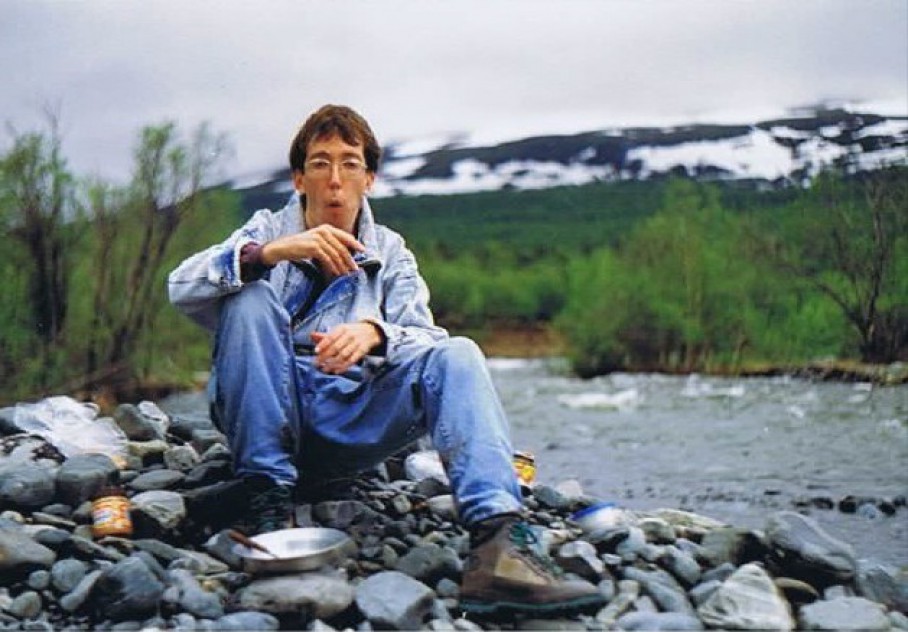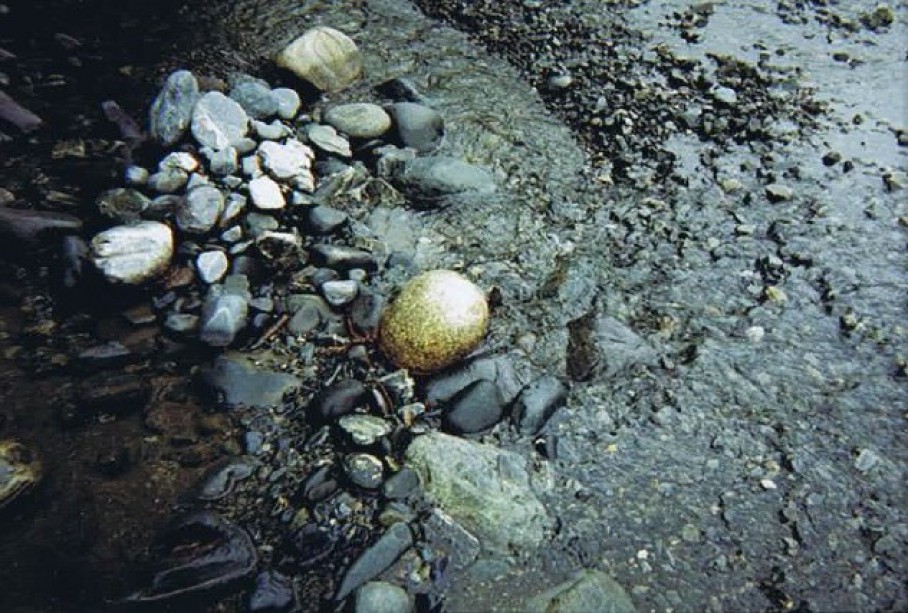 The bigger rivers could be crossed via wooden bridges…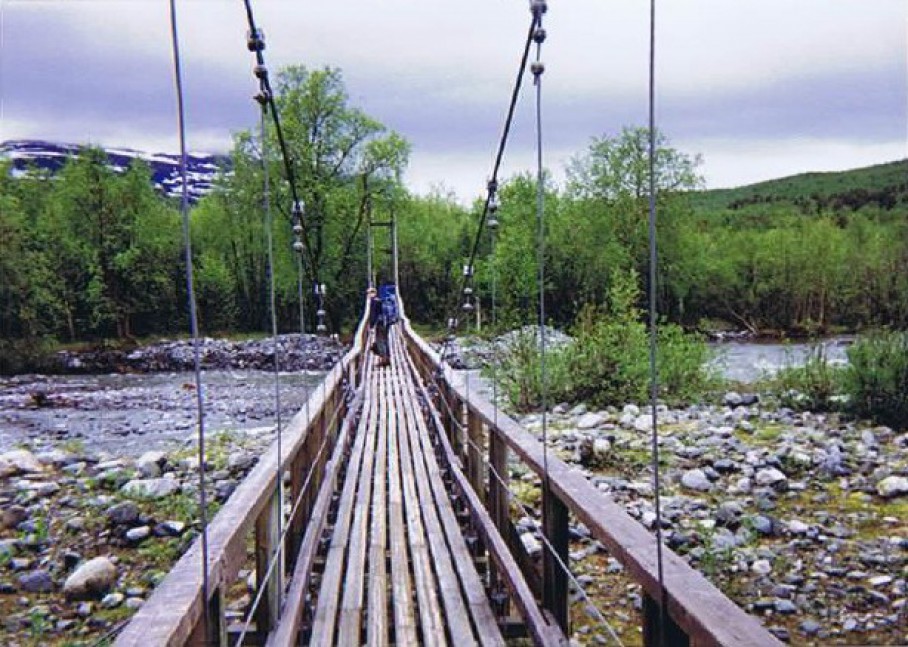 Because of the fragile plant growth, wooden walkways were laid in many places. Crushed plants hardly have a chance to blossom again during the short arctic summers.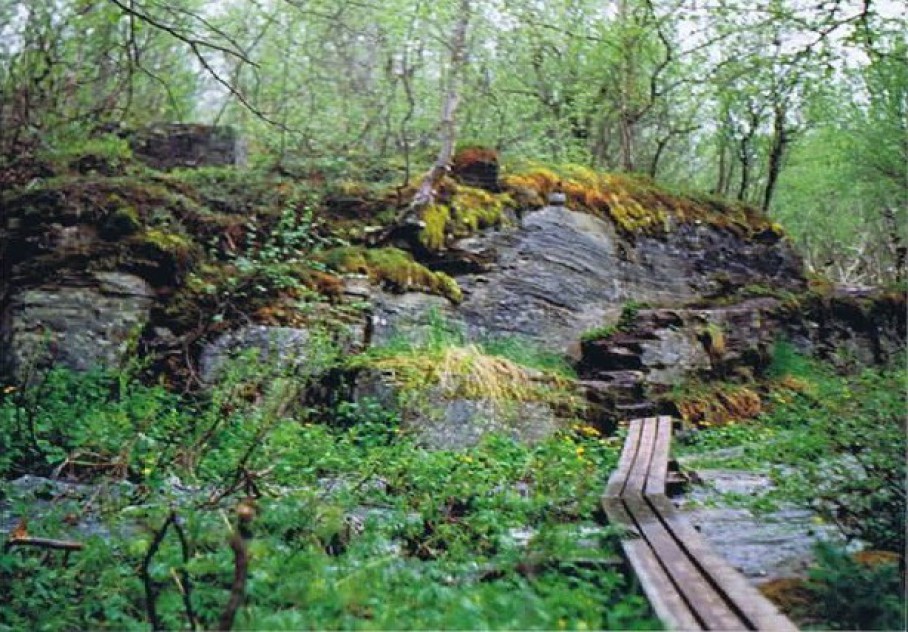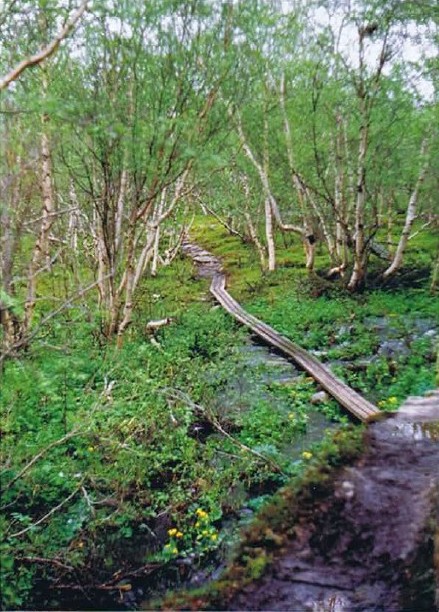 The route ran through scrubs, along rocky riverbanks and through marshy riverbeds.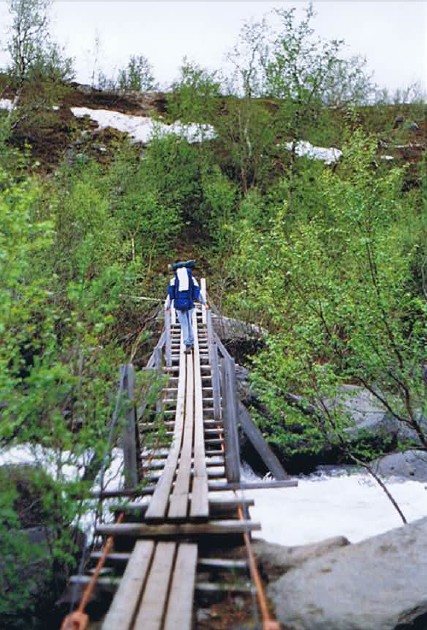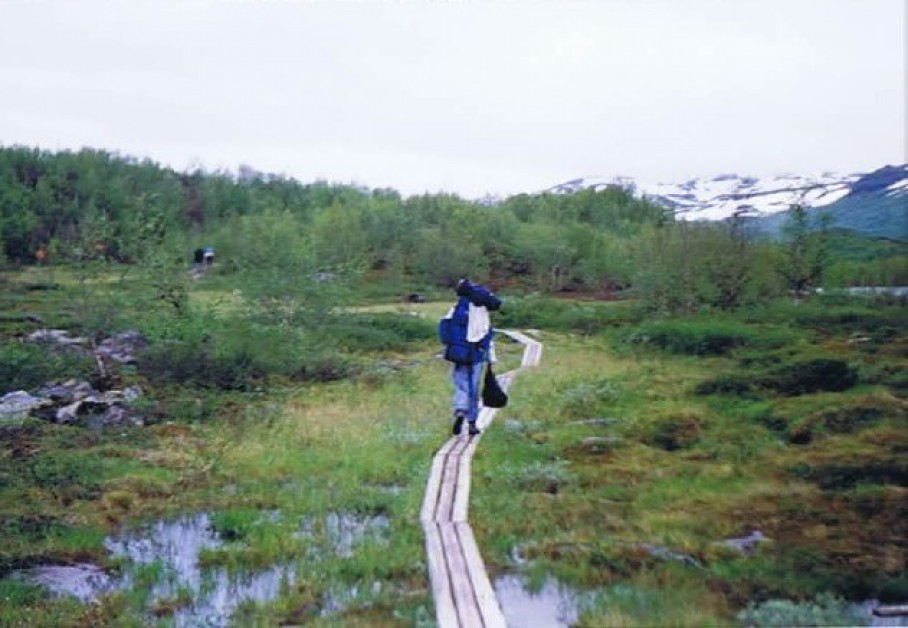 The path here was still reasonably well signposted and visible. Often river tributaries had to be crossed via snow bridges.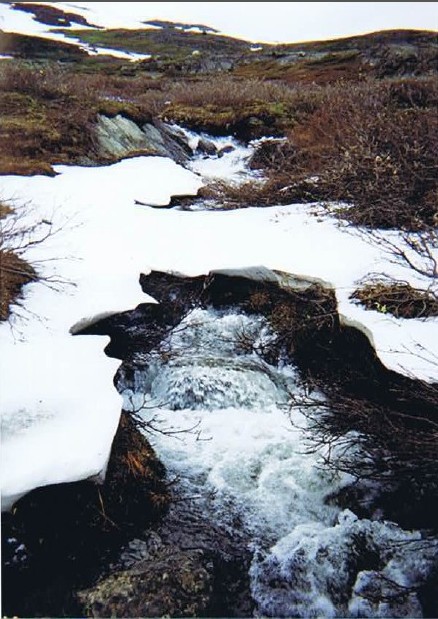 After about 16km we came to the Abiskojaure (Abisko lake)…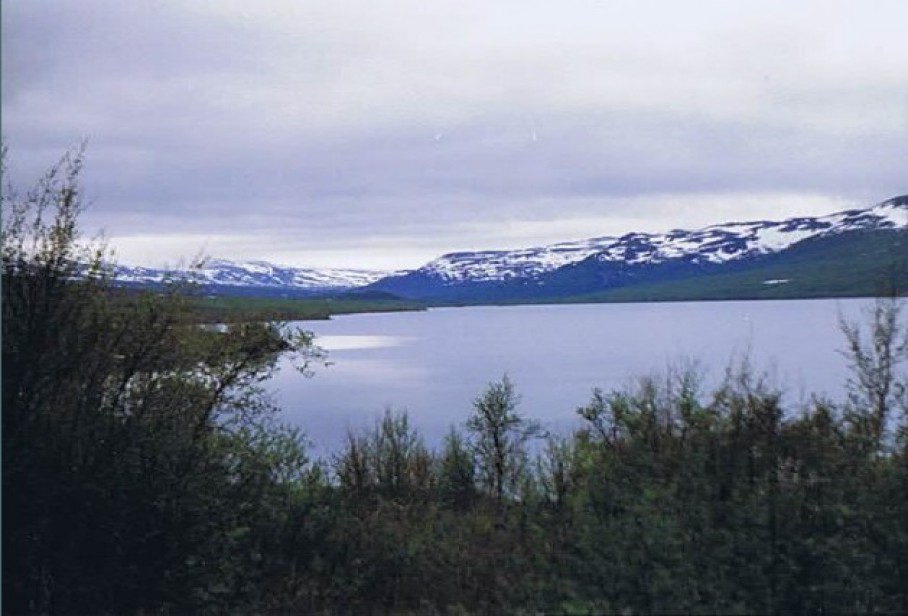 and we saw the 1551 meter high Kieron on our left. We walked to Abiskojaure stugorna (Abisko lake huts) at the other end of the lake but decided not to go camping there. From the lake the path began to climb strongly towards our first mountain pass. We climbed somewhat and found a nice viewpoint over the lake, where we could set up our tent.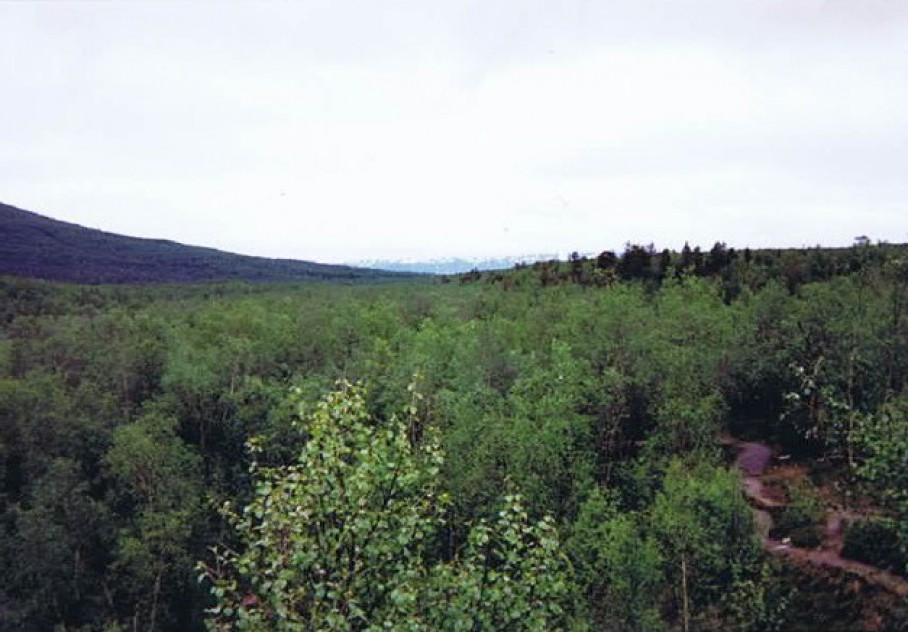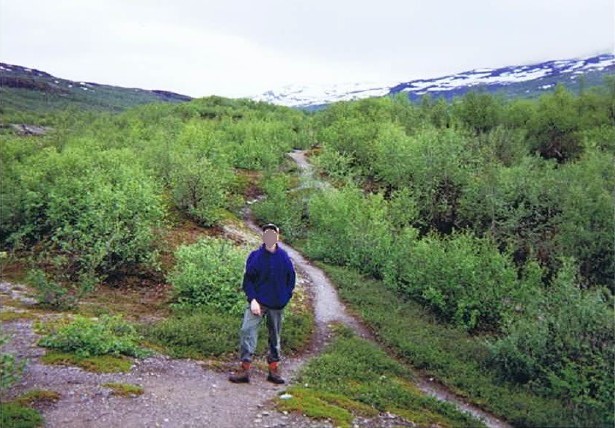 It is important that there is enough earth for tent pegs, no danger of flooding and a river with running water nearby, to be able to drink, cook, wash, brush teeth etc. The sun never sets, but hides behind the mountains and it gets a bit darker. At night we saw reindeer passing the tent.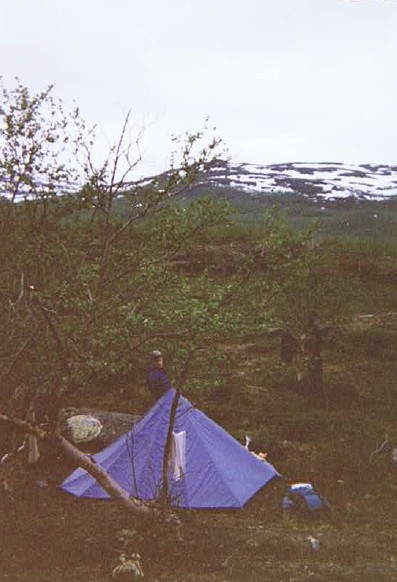 Share this blog on:or even better Follow Wandelgek on: