Classic Children's books by Selma Lagerlöf & Astrid Lindgren in real life Sweden
Astrid Lindgren & her books
Astrid Anna Emilia Lindgren; née Ericsson; 14 November 1907 – 28 January 2002) was a Swedish writer of fiction and screenplays. She is best known for several children's book series, featuring Pippi Longstocking, Emil of Lönneberga, Karlsson-on-the-Roof, and the Six Bullerby Children (Children of Noisy Village in the US), and for the children's fantasy novels Mio, My Son, Ronia the Robber's Daughter, and The Brothers Lionheart. Lindgren worked on the Children's Literature Editorial Board at the Rabén & Sjögren publishing house in Stockholm and wrote more than 30 books for children. In January 2017, she was calculated to be the world's 18th most translated author, and the fourth most translated children's writer after Enid Blyton, Hans Christian Andersen and the Brothers Grimm. Lindgren has so far sold roughly 165 million books worldwide. In 1994, she was awarded the Right Livelihood Award for "her unique authorship dedicated to the rights of children and respect for their individuality."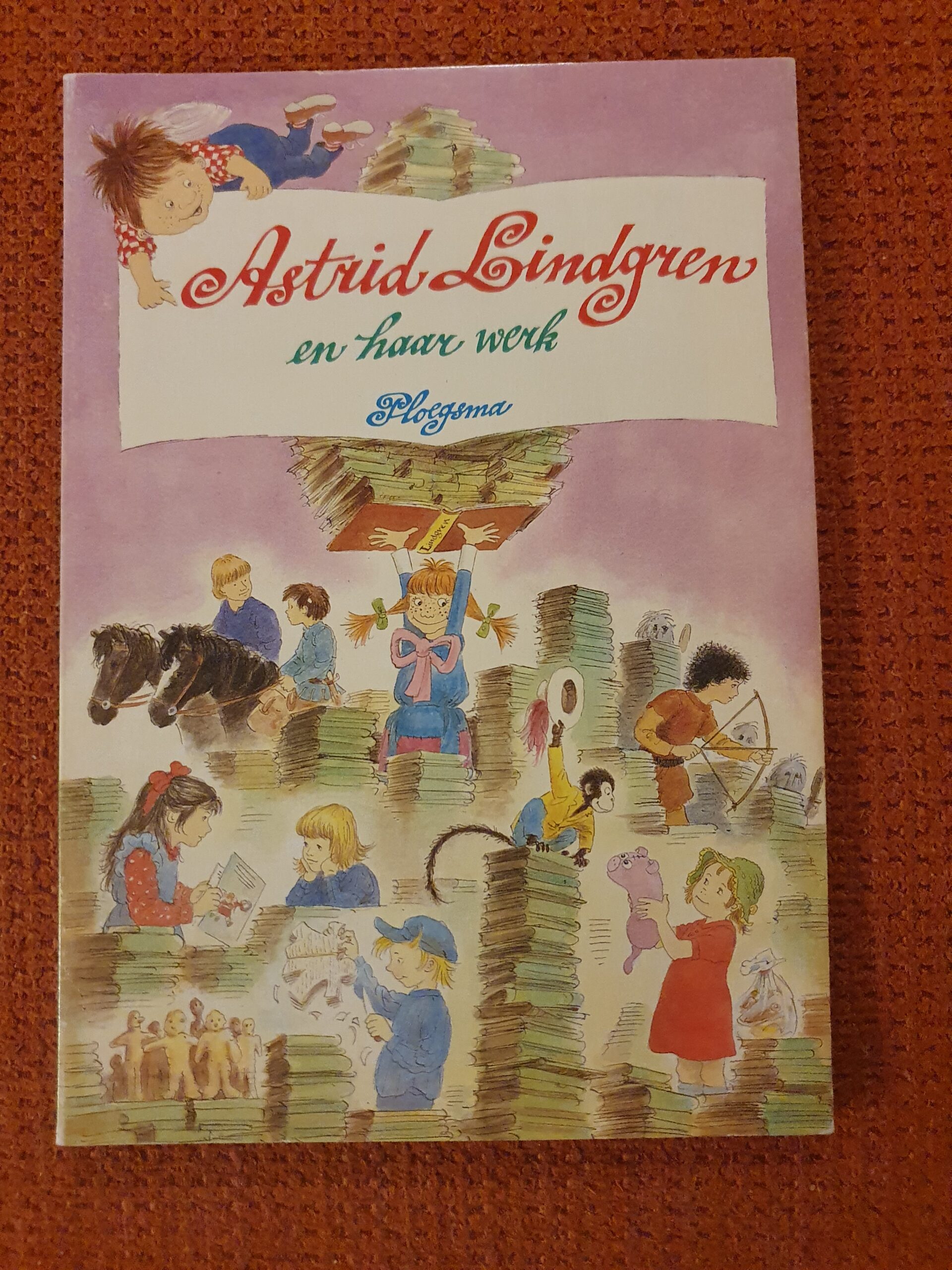 Pippi Longstocking
Pippi Longstocking (Swedish: Pippi Långstrump) is the fictional main character in an eponymous series of children's books by Swedish author Astrid Lindgren. Pippi was named by Lindgren's daughter Karin, who asked her mother for a get-well story when she was off school.
Pippi is red-haired, freckled, unconventional and superhumanly strong – able to lift her horse one-handed. She is playful and unpredictable. She often makes fun of unreasonable adults, especially if they are pompous and condescending. Her anger comes out in extreme cases, such as when a man mistreats his horse. Pippi, like Peter Pan, does not want to grow up. She is the daughter of a buccaneer captain and has adventure stories to tell about that, too. Her four best friends are her horse and monkey, and the neighbours' children, Tommy and Annika.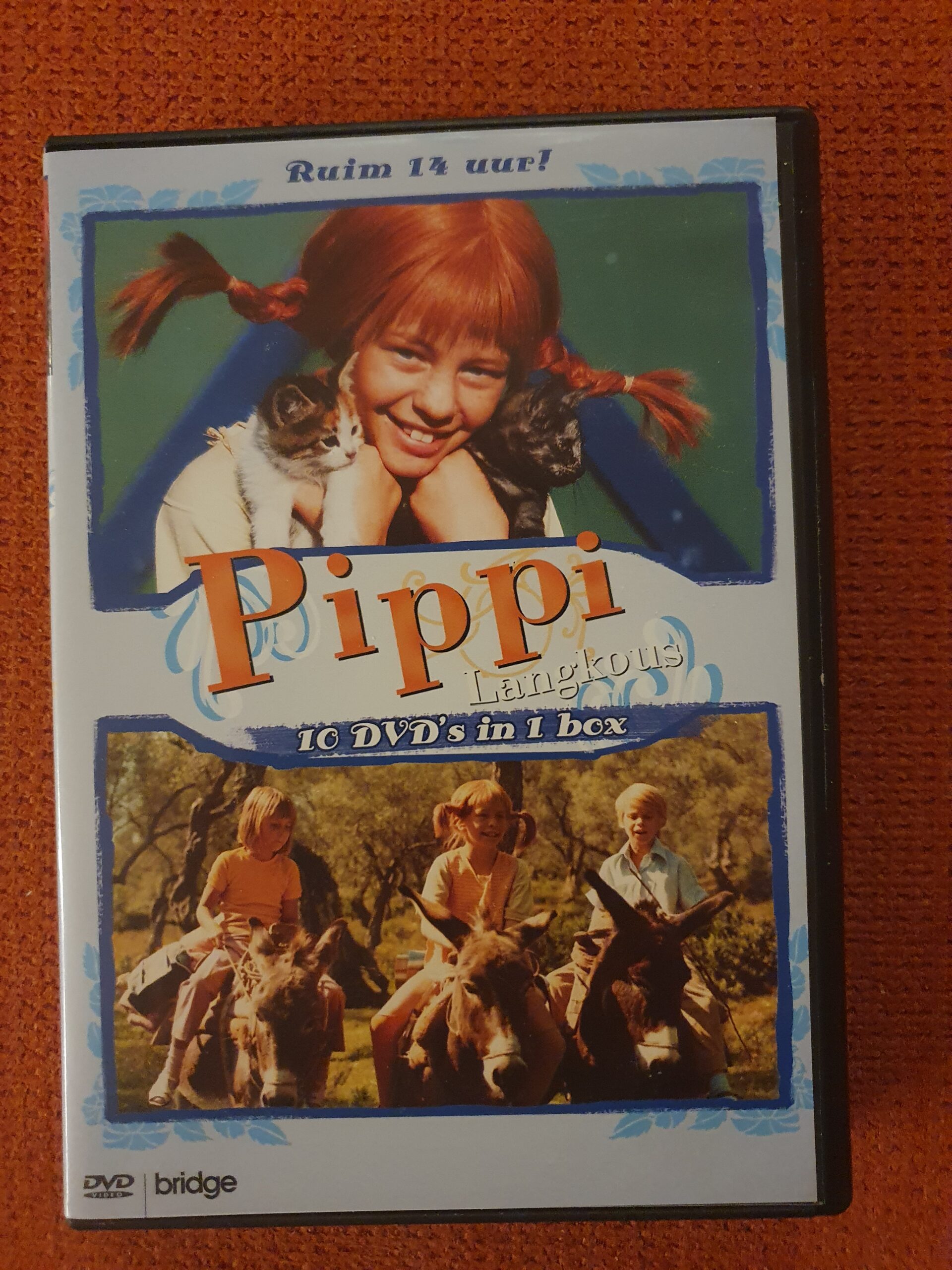 When discussing Pippi, Astrid Lindgren explained that "Pippi represents my own childish longing for a person who has power but does not abuse it." Although she is the self-proclaimed "strongest girl in the world," Pippi often uses nonviolence to solve conflicts or protect other children from bullying. Pippi has been variously described by literary
Vimmerby
Astrid Lindgren grew up in Näs, near Vimmerby, Småland, Sweden, and many of her books are based on her family and childhood memories.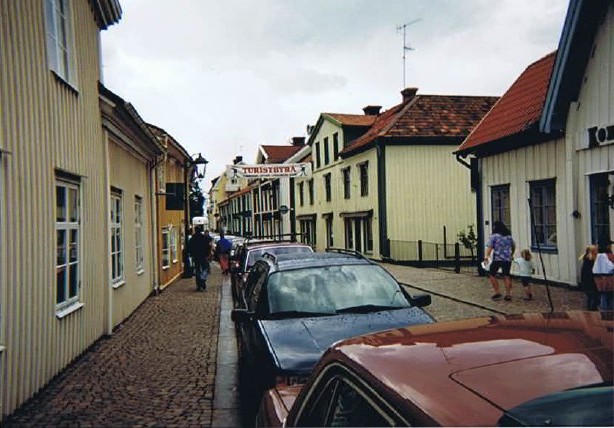 Upon finishing school, Lindgren took a job with a local newspaper in Vimmerby. She had a relationship with the chief editor, who was married but eventually proposed marriage in 1926 after she became pregnant. She declined and moved to the capital city of Stockholm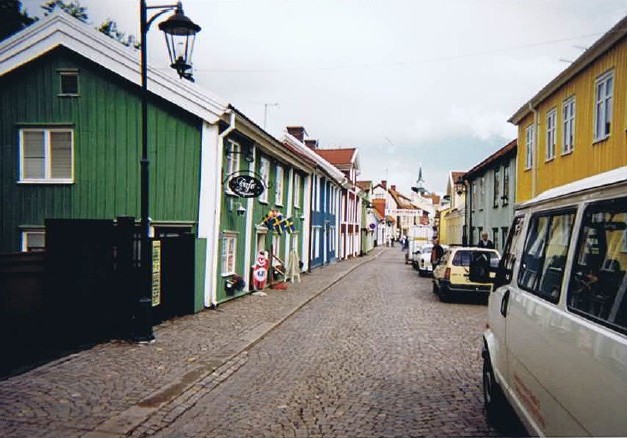 Vimmerby is a real centre for Astrid Lindgren related entertainment. Her house is within the city limits: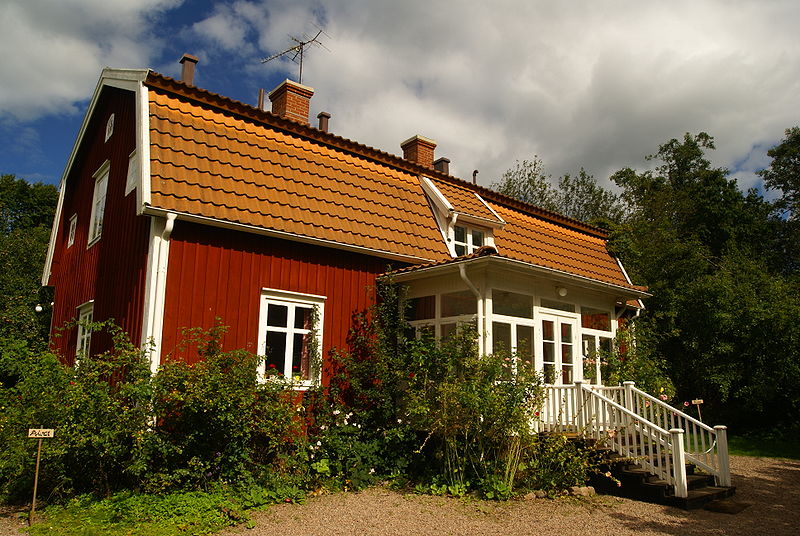 and there are two actual filmsets, one of Katthult, the farm in Lönneberga where Emil lived: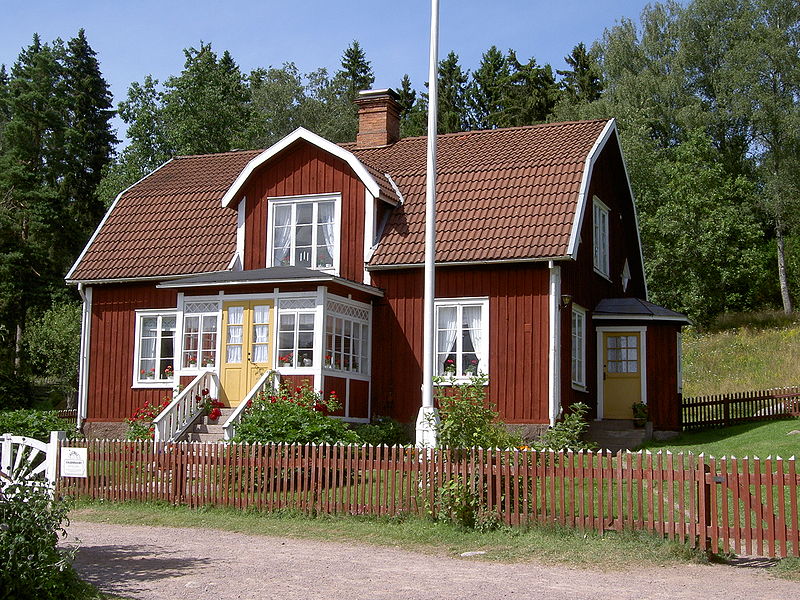 and one of Bullerby that can be found only a few kilometers out of town: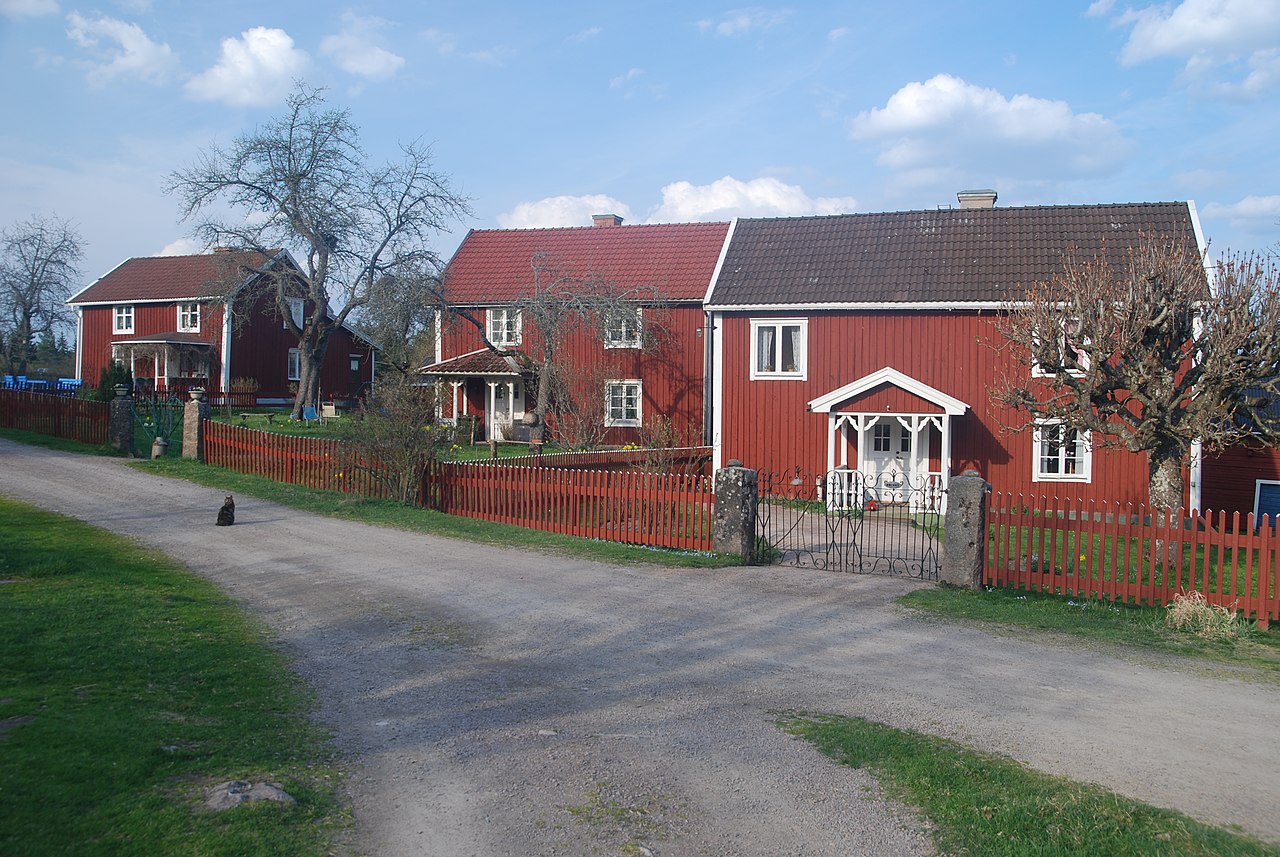 Also the themepark Astrid Lindgren's World is near the town.
Read more about Vimmerby at: Småland
Visby
The streets of Hanseatic Visby on the Swedish island of Gotland, its walls and its gateway turrets were in several scenes of the famous Pippi Longstocking television series and movies.
Read more about Visby at: Gotland and Faro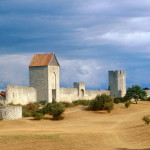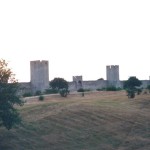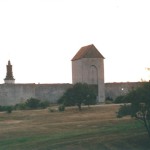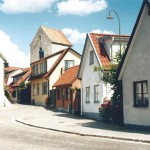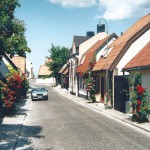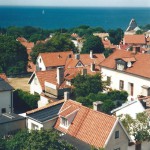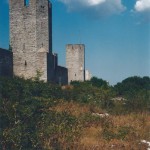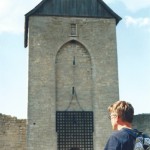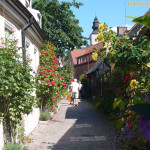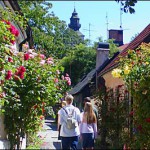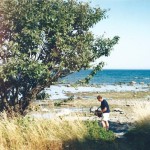 E.g. in the 1st episode Pippi enters the town through one of its arched gates and in the episode where Pippi goes shopping, she walks through several streets of Visby, which is also famous because of the blooming roses in Summer, to visit a candy shop, a haute couture shop, a toy shop and a pharmacy.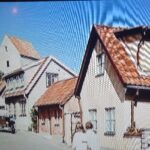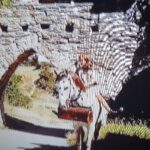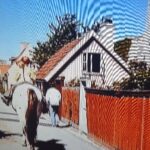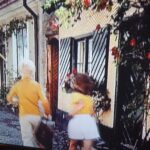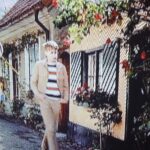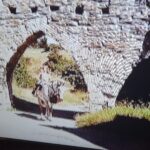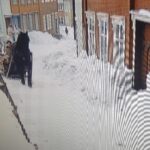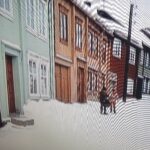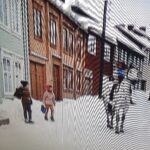 Faro
Faro is a small island just north of Gotland and it can be reached by ferry from Gotland. On the north coast you'll find a series of oddly shaped rocky structures, called the Raukar.
Read more about Faro and the Raukar at: Gotland en Faro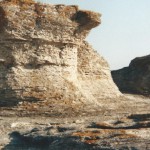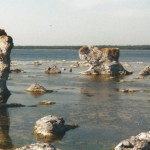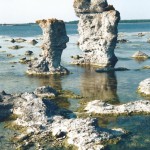 In the Pippi Longstocking television series is an episode where Pippi takes her friends Tommy and Annika on an outing. There Pippi poses as a monster while Tommy and Annika sit on top of these Raukar trying to stay out of the monster's claws.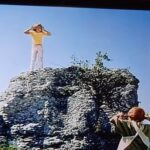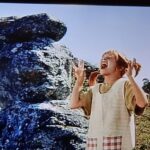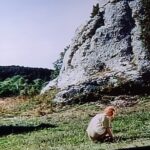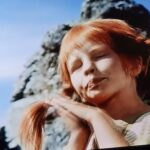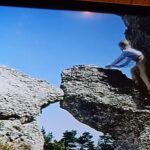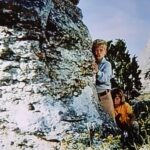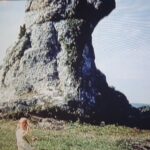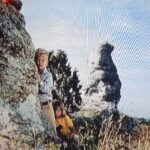 Villa Villekula
Pippi lives in a Villa just outside of a small town which is Visby in the television series. A bit outside of Visby is a entertainment park dedicated to Astrid Lindgren in which a replica of the famous Villa Villekula is built.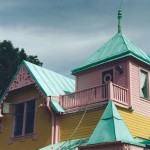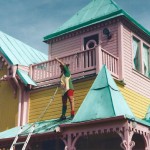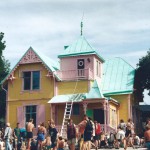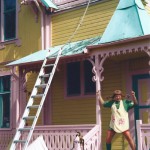 Emil i Lönneberga
Emil of Lönneberga (from Swedish: Emil i Lönneberga) is a series of children's novels by Astrid Lindgren. The twelve books were written between 1963 and 1997. Emil, the title character, is a prankster who lives on a farm in the Lönneberga village of Småland, Sweden.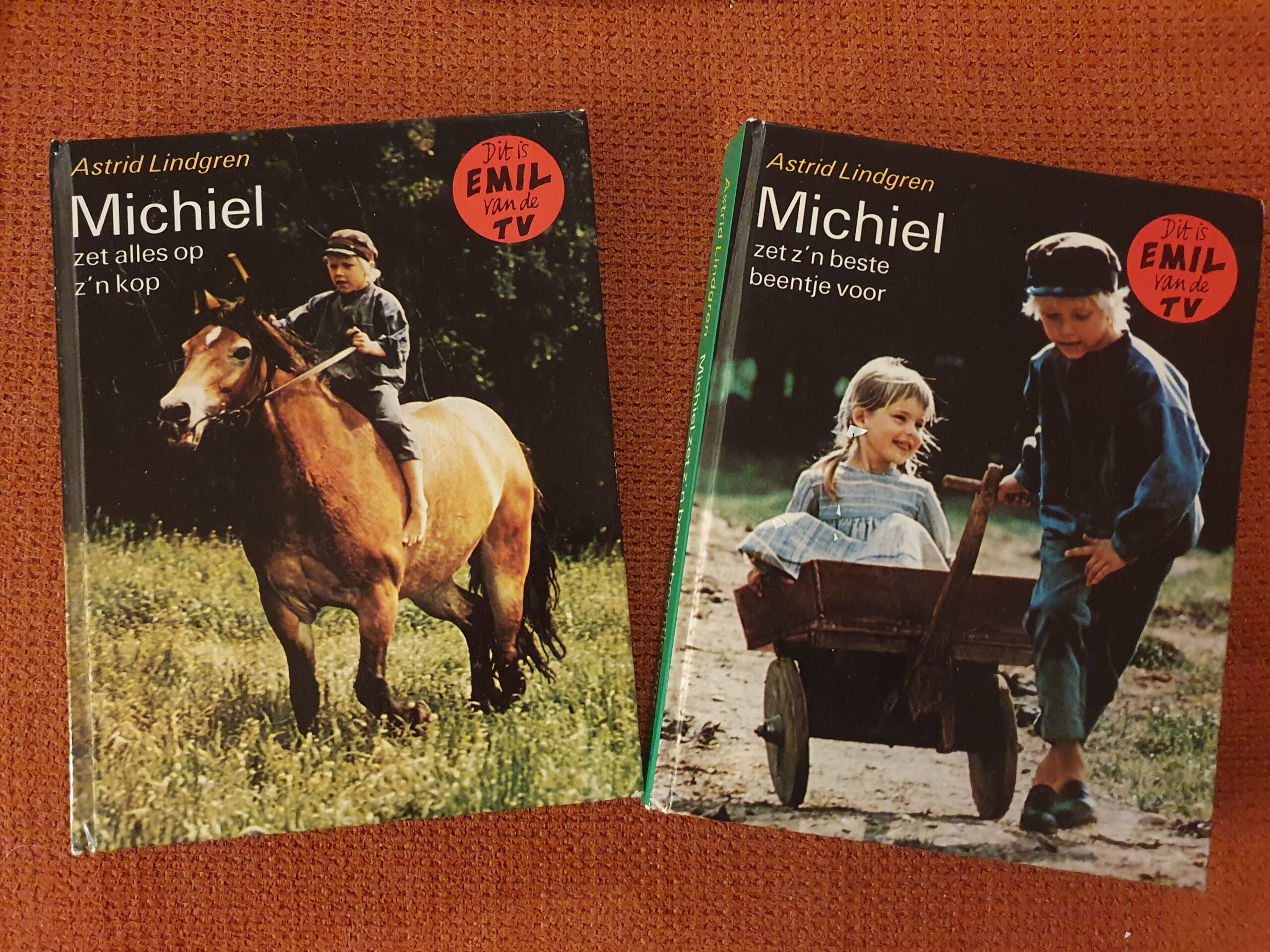 The books have appeared in 44 languages (2014), in most cases with the original Swedish illustrations by Björn Berg.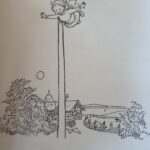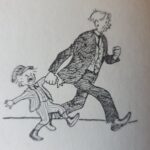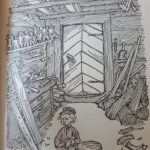 There are five movie adaptations, with the three most famous ones being released between 1971-73.
Emil Svensson lives with his family on a farm called Katthult, set in the village of Lönneberga a few miles from the town of Vimmerby. His age ranges in the books from about five to eight. His fair hair and blue eyes make him look like an angel, but he is not. He has a prodigious knack for getting into trouble. Emil is not malicious, as many around him think; he simply fails to see the consequences of his actions. He even states at one point, "You don't make up pranks, they just happen." They consist of kindly actions gone wrong, childish games, curiosity, bad luck and plain thoughtlessness. For example, he gives away food meant for visiting relatives to the poor, who need it more. He manages to lock his father into the outhouse accidentally, while locking other doors. He hoists his willing little sister up a flagpole to see how far she could see from there. While playing "pretend" he makes everyone believe they have contracted typhus.
With most pranks, Emil escapes his father's wrath by running away and locking himself into a tool shed. Since the door can also be locked from the outside, his father locks him in there for a while as punishment. Emil is usually embarrassed by what he has done, but this is not a severe punishment for Emil, who likes sitting in the shed and takes to carving a wooden figure during each of his stays. He eventually accumulates 369 of them, except for the one that his mother buries because she claims it looks too much like the rural dean. Emil is clever and creative and tends to think in unconventional ways that adults are liable to misunderstand.
Småland
This farm was located in Småland near Vimmerby.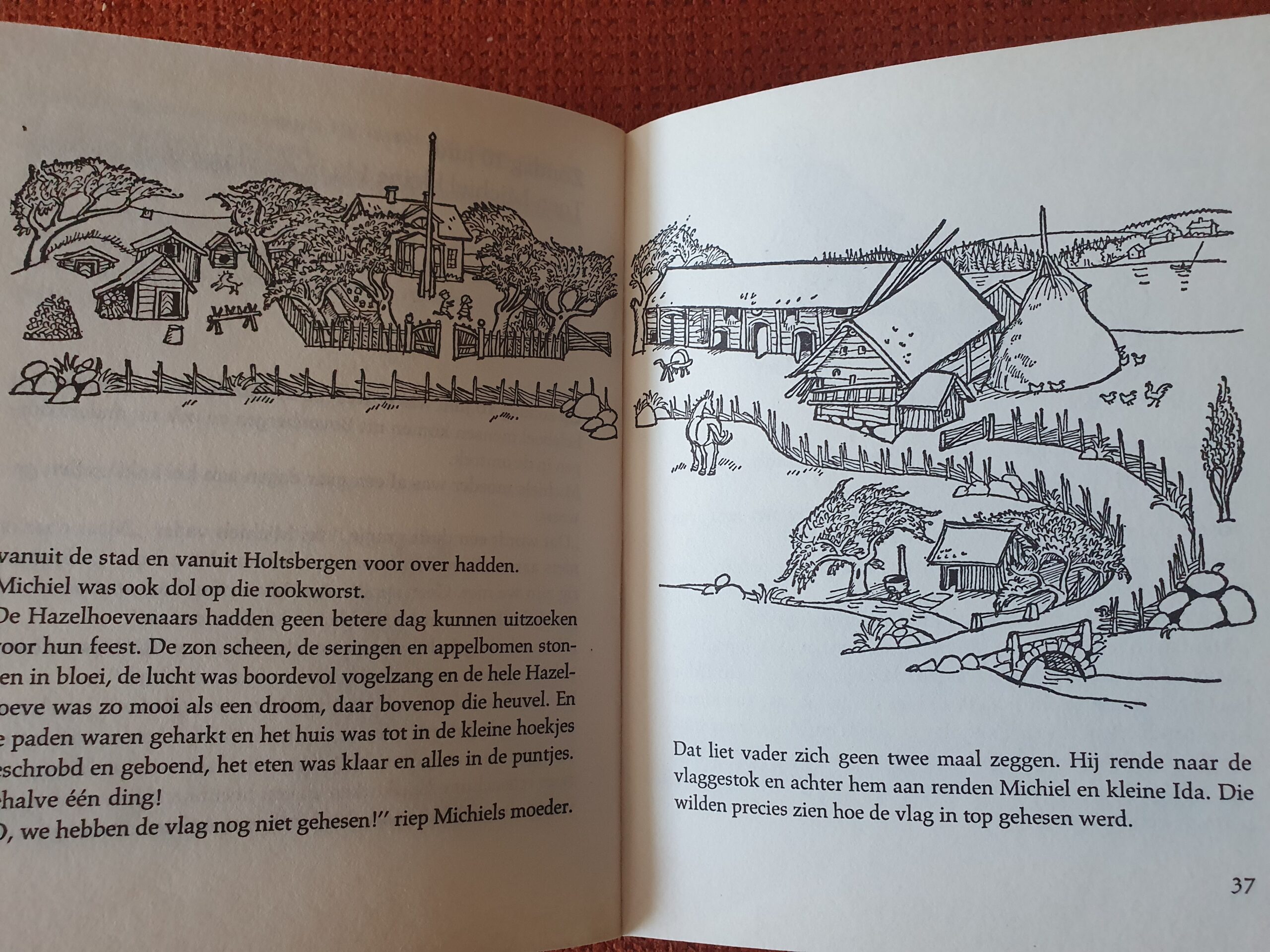 Vi på Saltkråkan
Vi på Saltkråkan (We on Salt-Crow Island) is a Swedish TV series in 13 25-minute episodes from 1964. The script for the series was written by Astrid Lindgren, who later re-wrote it as a book, also titled Vi på Saltkråkan (published in English as Seacrow Island in 1964). Astrid Lindgren was closely involved in the filming and editing of the series, which took place on Norröra in the Stockholm archipelago. The series was produced and directed by Olle Hellbom.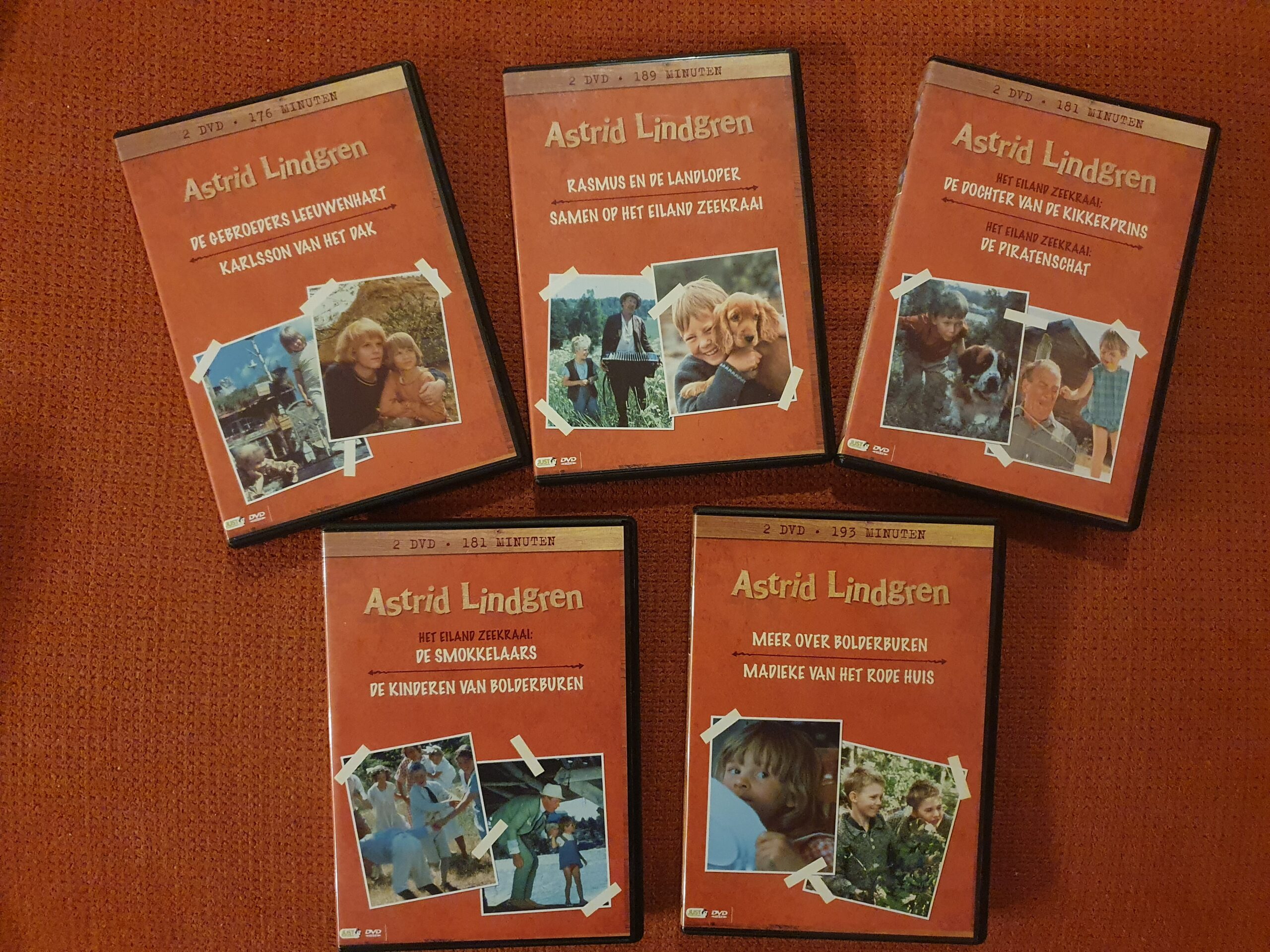 The series tells the story of a family from Stockholm, consisting of the widowed author Melker Melkersson (played by Torsten Lilliecrona) and his four children: 19-year-old Malin (played by Louise Edlind) who assumes the role of mother in the family, the imaginative 13-year-old Johan, 12-year-old Niklas who is calm and down-to-earth, and 7-year-old Pelle, who loves animals of all kinds. The Melkersson family spend their summer holidays as well as some winters on Saltkråkan, an idyllic place symbolising the unspoilt archipelago. The year-round inhabitants of the island are sometimes amused by the ineptness of the city dwellers, but they become fast friends with the Melkersson family: when the idyll is threatened, such as when the house the Melkerssons rent is being sold, the islanders rise to help their friends keep their summer paradise.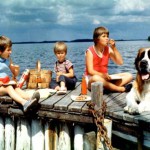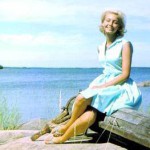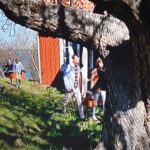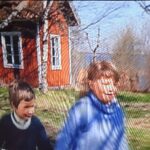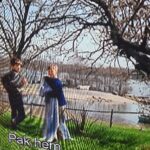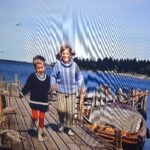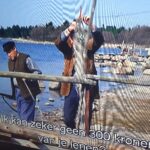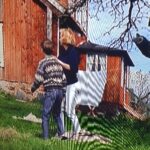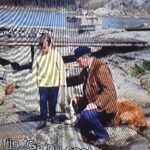 The Melkersson children become friends with the local kids: Tjorven (actually Maria) Grankvist who is the same age as Pelle and who owns a huge St. Bernard dog named Båtsman (Boatsman), her older sisters Teddy and Freddy who teach Johan and Niklas to row and sail, and Stina, a gap-toothed Stockholm girl who spends her summer holidays with her grandfather, and who tells endless stories to the long-suffering adults around her. (Astrid Lindgren added the character of Stina to the script when Olle Hellbom had met Kristina Jämtmark and thought that she would make a good addition to the group of children.)
The Stockholm archipelago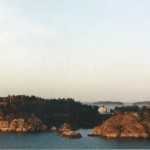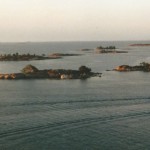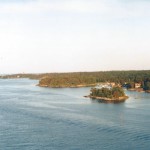 Read more about the Stockholm archipelago at: Stockholm Archipelago
Selma Lagerlöf
Selma Ottilia Lovisa Lagerlöf; 20 November 1858 – 16 March 1940) was a Swedish author and teacher. She published her first novel, Gösta Berling's Saga, at the age of 33. She was the first woman to win the Nobel Prize in Literature, which she was awarded in 1909. Additionally, she was the first woman to be granted a membership in the Swedish Academy in 1914.
In 1902, Lagerlöf was asked by the National Teachers' Association to write a geography book for children. She wrote Nils Holgerssons underbara resa genom Sverige (The Wonderful Adventures of Nils), a novel about a boy from the southernmost part of Sweden, who had been shrunk to the size of a thumb and who travelled on the back of a goose across the country. Lagerlöf mixed historical and geographical facts about the provinces of Sweden with the tale of the boy's adventures until he managed to return home and was restored to his normal size. The novel is one of Lagerlöf's most well-known books, and it has been translated into more than 30 languages.
This usage of children's storytelling in combination with educational information, in this case about geography, is something I remember well from my 1st year lessons of geography in school. The book we got to read to accompany those lessons worked with a comparable method.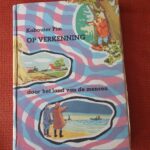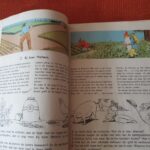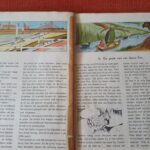 Instead of a shrunken boy on top of a goose flying over Sweden, we see gnomes that travel through The Netherlands to stumble upon all sorts of usage by humans of the land, like agriculture or mining. I was actually one of the very last students that used this book, because after I finished my 1st school year, this book was abandoned and newer, more modern learning methods and material were introduced. I think it is a pity, because for me it worked really well, to get interested in geography…
Nils Holgersson
The Wonderful Adventures of Nils (orig. Nils Holgerssons underbara resa genom Sverige; literally Nils Holgersson's wonderful journey across Sweden) is a work of fiction by the Swedish writer Selma Lagerlöf, the first woman to receive the Nobel Prize in literature. It was originally published in two books, 1906 and 1907, and was first published in English as The Wonderful Adventures of Nils (1907) and The Further Adventures of Nils (1911). The two parts are later usually published together, in English as The Wonderful Adventures of Nils, but that name may also refer to the first part alone.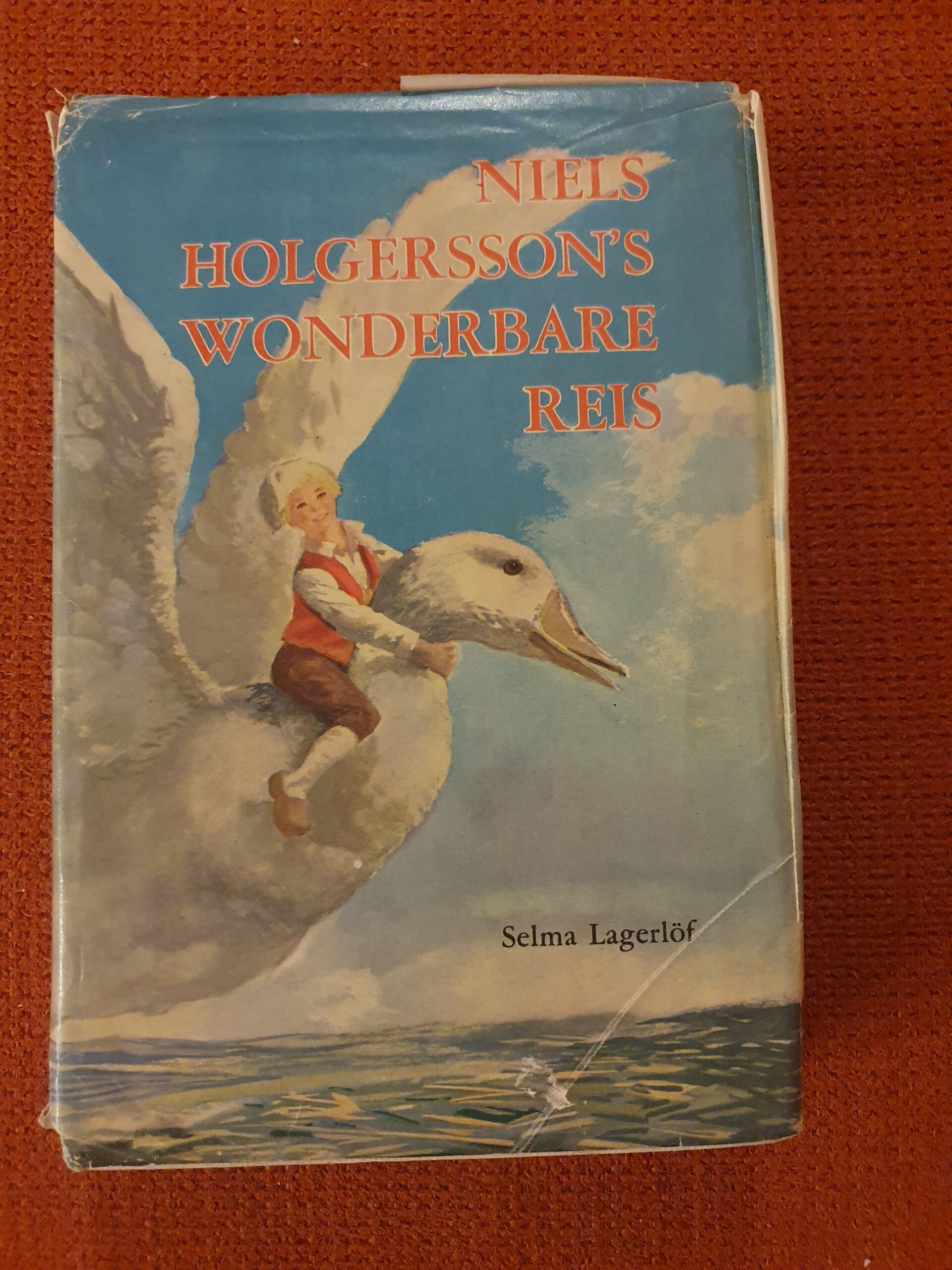 The book is about a young lad, Nils Holgersson, whose "chief delight was to eat and sleep, and after that he liked best to make mischief". He takes great delight in hurting the animals in his family farm. Nils captures a tomte (Swedish for Gnome) in a net while his family are at church and have left him home to memorize chapters from the Bible. The tomte proposes to Nils that if Nils frees him, the tomte will give him a huge gold coin. Nils rejects the offer and the tomte turns Nils into a tomte, which leaves him shrunken and able to talk with animals, who are thrilled to see the boy reduced to their size and are angry and hungry for revenge. While this is happening, wild geese are flying over the farm on one of their migrations, and Martin, the farm's white goose attempts to join the wild ones. In an attempt to salvage something before his family returns, Nils holds on to Martin's neck as he successfully takes off and joins the wild birds.
The wild geese, who are not pleased at all to be joined by a boy and a domestic goose, eventually take them on an adventurous trip across all the historical provinces of Sweden observing in passing their natural characteristics and economic resources. At the same time the characters and situations he encounters make him a man: the domestic goose needs to prove his ability to fly like the experienced wild geese, and Nils needs to prove to the geese that he would be a useful companion, despite their initial misgivings. During the trip, Nils learns that if he proves he has changed for the better, the tomte might be disposed to change him back to his normal size.
Layer the book was reworked into an animated television series:
Akka of Kebnekaise statue in Twello (The Netherlands)
When I visited Twello for a walk through the village, I noticed this boy sitting on the back of a large bird, while leaving the railway station & my 1st thought was "Nils Holgersson on a goose" but then I noticed it was more like a raven or maybe a starling. I became curious and walked towards the statue to look for an explanatory sign. Found it and to my surprise it mentioned Akka of Kebnekaise. A goose character from the Nils Holgersson book. Still don't think the bird looks like a goose, but I like the statue anyway. I visited Kebnekaise in 1993 when walking the Kungsleden Trail in Swedish Lapland and I read the book long before that😍.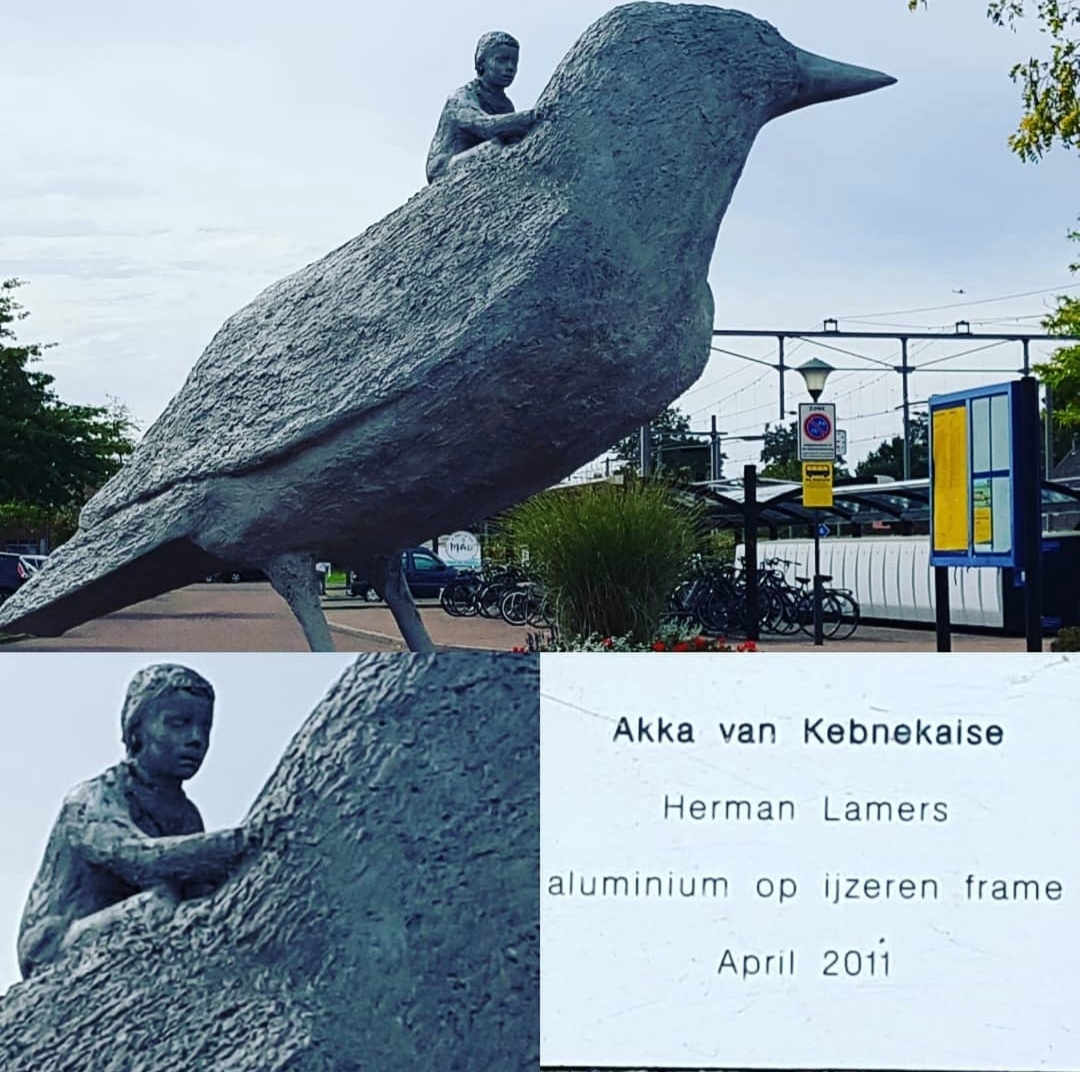 Akka of Kebnekaise is the leader of the group of wild geese from the book Nils Holgersson's Wonderful Journey (1907) by the Swedish writer and Nobel Prize winner Selma Lagerlöf (1858-1940), and the cartoon series Nils Holgersson derived from it.
The name of this goose refers to two mountains in Lapland: the Akka, also called the Queen of Lapland, and the Kebnekaise, the highest mountain in Sweden.
Kebnekaise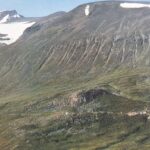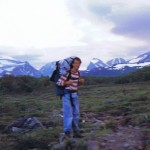 Read more about Kebnekaisa and the area around at: Kungsleden Stage 7: Kebnekaise Fjällstation & Nikkaluokta 19km