Dutch Mountain Trail Walk 7: The section that I skipped (for now) – End of my DMT thru hike
After a good night's rest, The Wandelgek awoke underneath the roof of Hotel Hestia and immediately noticed the gentle trickling of water against the window…
Uhm: strike that. He noticed the rainbursts rattling against his window, sped up by fierce winds. He decided to take a warm shower first and then have some breakfast and while he sat at the table the weather got better.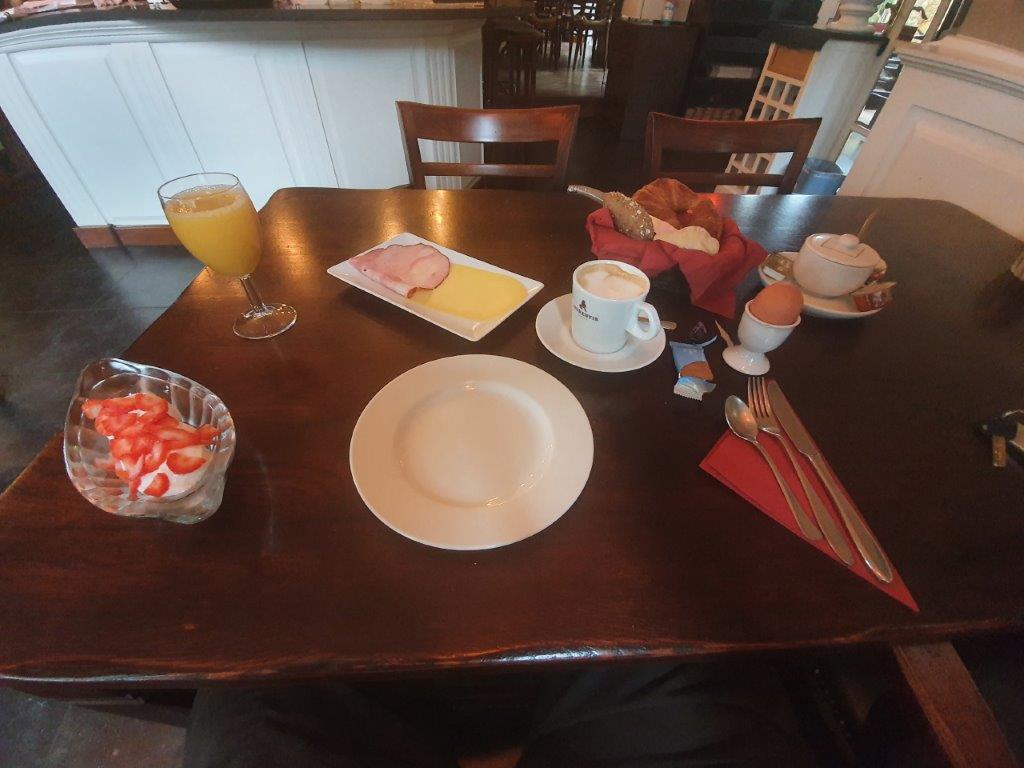 The rain had stopped. After checking out of his hotel, he walked towards the ferry at the river Maas, but just before he wanted to board it started raining again (as was predicted for the largest part of the day) and then The Wandelgek looked down at the sad remainders of his heavily deteriorated shoes and thought. No. Stop. This is silly and not safe anymore. I decided there and then to stop and not try to finish the last section of the Dutch Mountain Trail. This last section had some steep stretches in it and some stretches at the verge of a cliff where It was just not safe on bad shoes, carrying a heavy backpack with rain pouring down.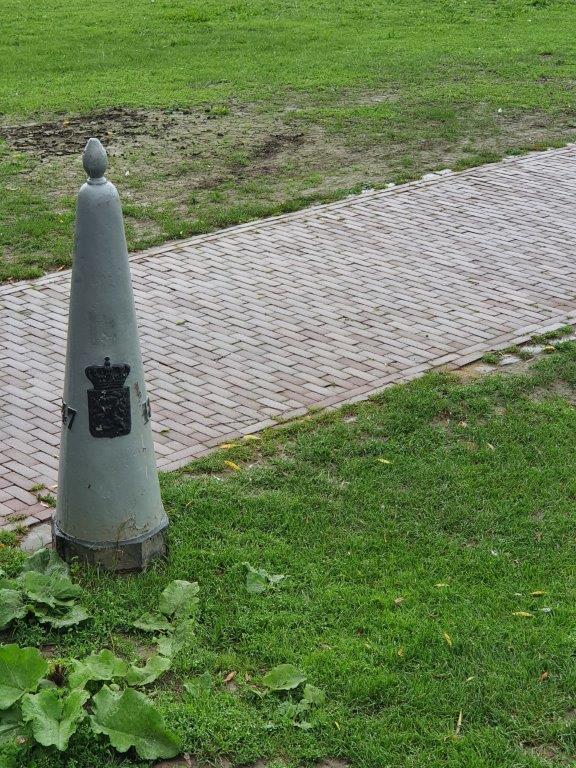 The Wandelgek decided not to cross the river into Belgium but instead to walk towards the railway station and take the train to Maastricht, the finish of the DMT where he had booked a few nights at the StayOkay youth hostel.
But 1st he enjoyed the view over the river Maas…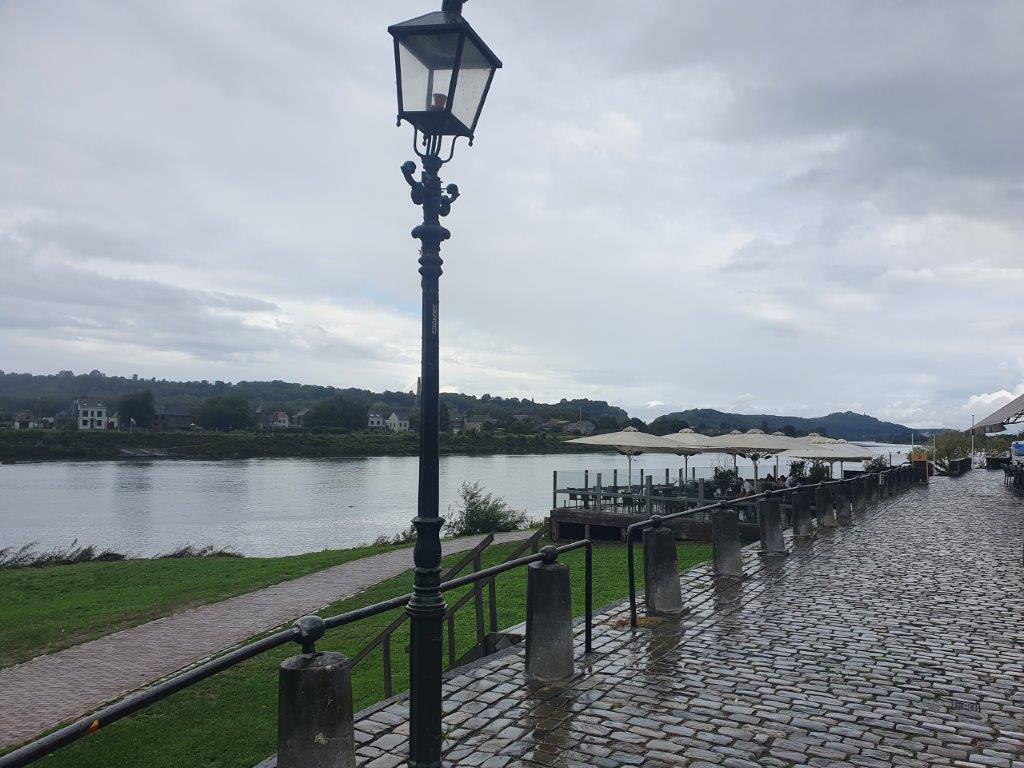 Next he walked through the wet streets of Eijsden…
… to the railway station where he sat down on a bench to wait for the train to arrive.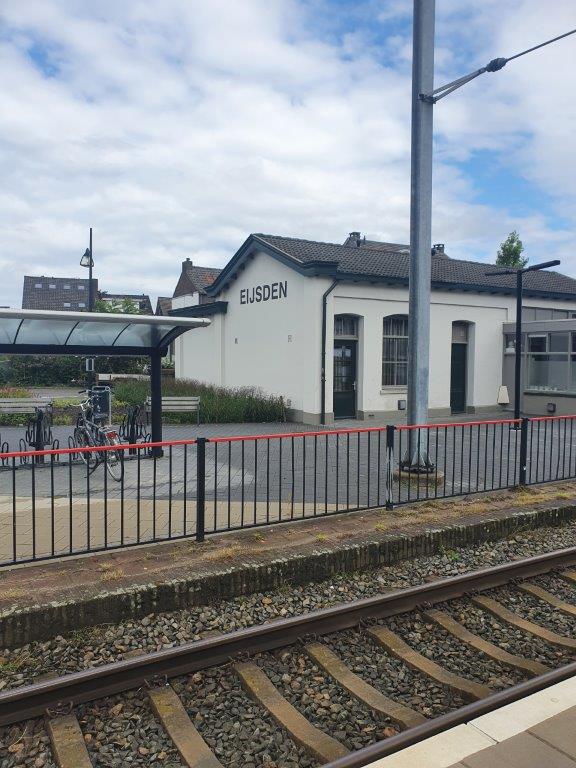 He had plenty of time to film and photograph his deteriorated shoes…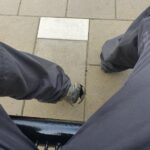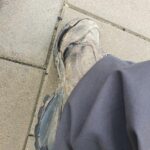 The Wandelgek had really overestimated how much these shoes could still bare, when he started walking the DMT😂
After arriving in Maastricht, The Wandelgek went for a cup of cappuccino in a local bar near the station. Even the deer on the wall had to obey to the covid19 rules 😉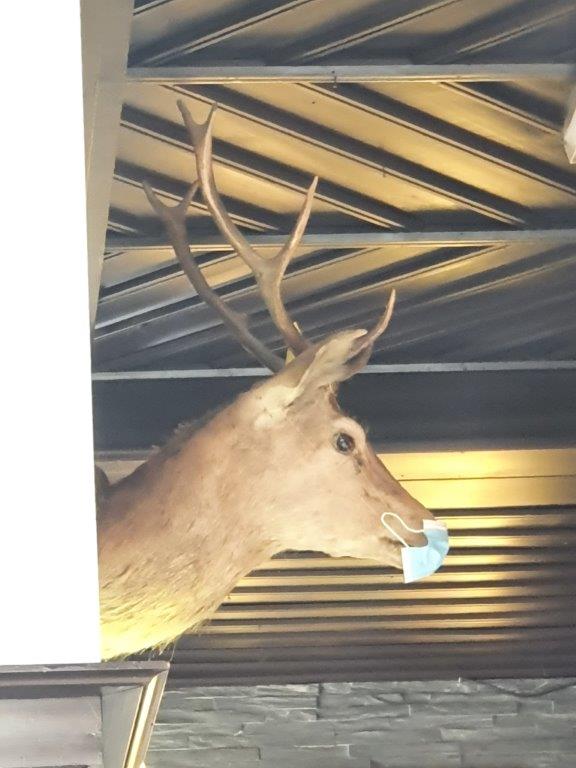 Then he walked to the StayOkay hostel where he had booked a very nice room with view over the river Maas..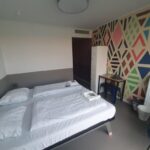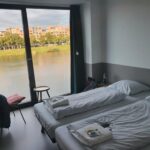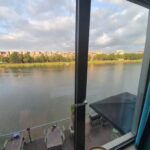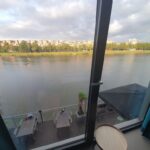 After dumping and unpacking his backpack, he took a quick shower…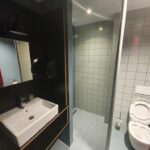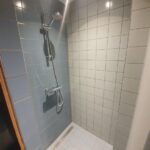 …and went down to the bar and restaurant area for a drink and some orientation on what to do next in Maastricht.He had planned to do another wine estate walk but the weather condition in the next couple of days were not that good (and his shoes had given up), so he decided to stay in town instead…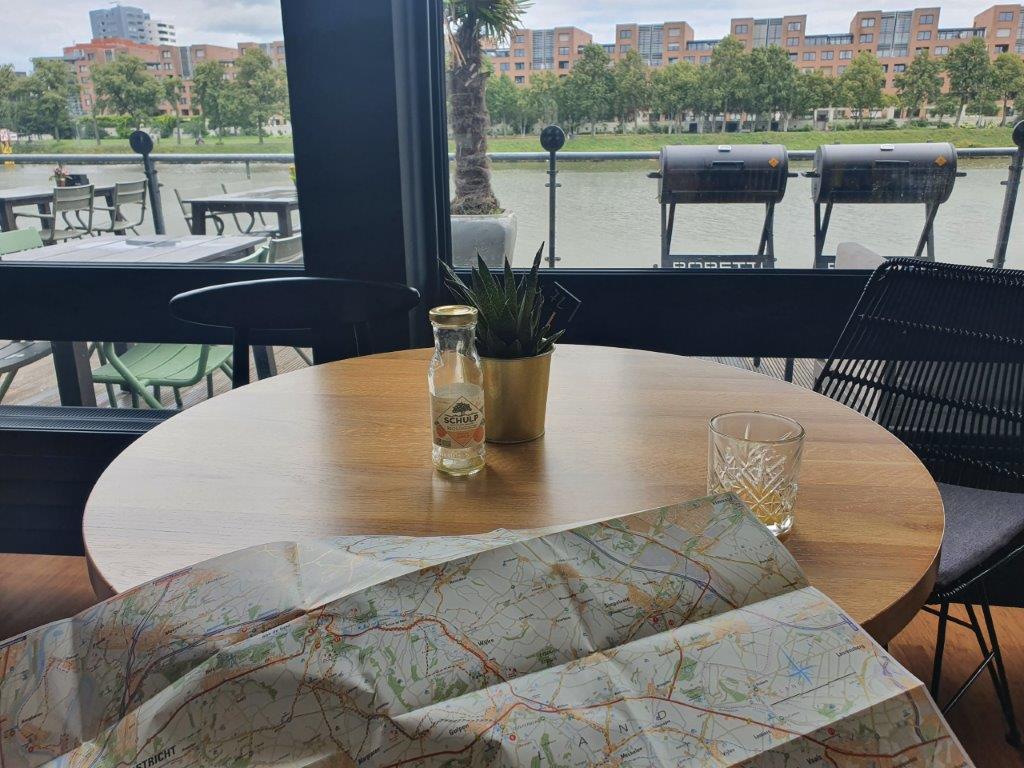 So that was the end of the Dutch Mountain Trail walk, for now, but next there will be some blogposts about The Wandelgek's stay in Maastricht.