5. Zimbabwe: Flight of the Angels
"It has never been seen before by
European eyes, but scenes so
wonderful must have been gazed
upon by angels in their flight".
David Livingstone
One of the absolute highlights of the journey deep into dark Africa, following into David Livingstone's footsteps, was a helicopter flight directly over Victoria falls. The Wandelgek was picked up by a small shuttlebus from the hotel and driven to the small helicopter airport of the Zambezi Helicopter Company which was located directly next to one of the trenches .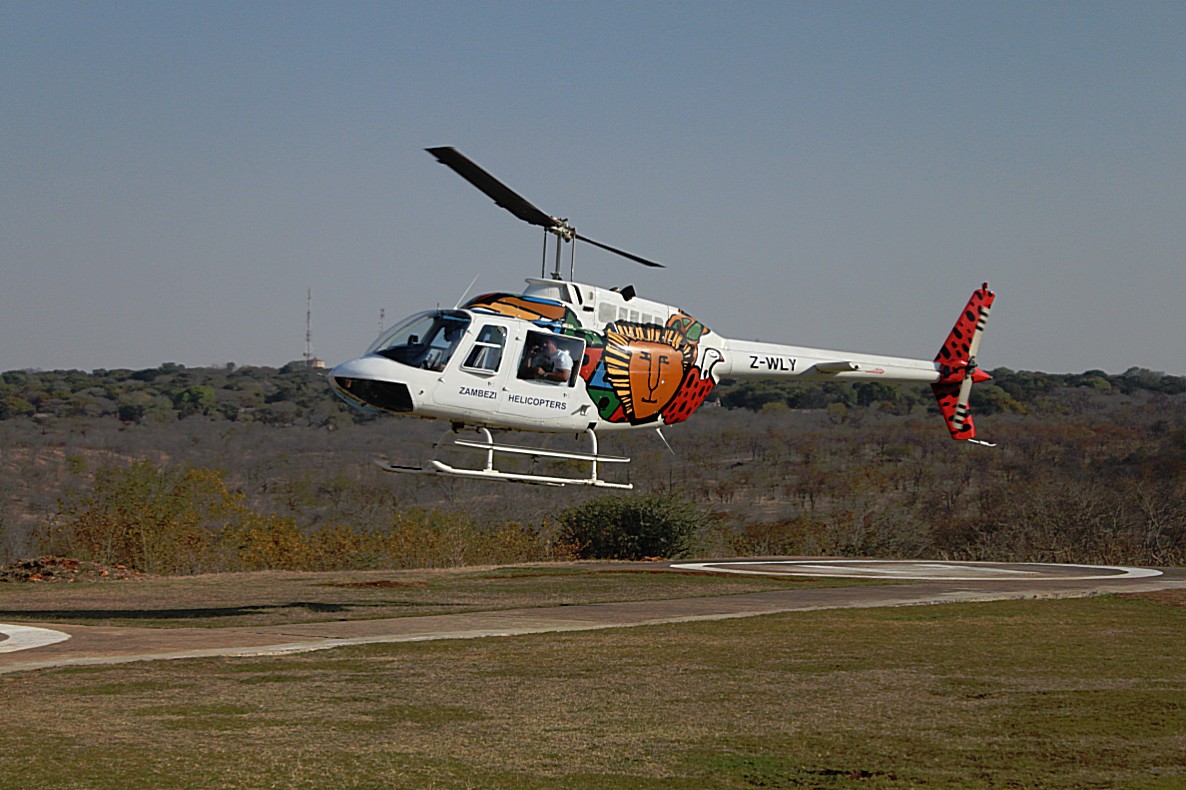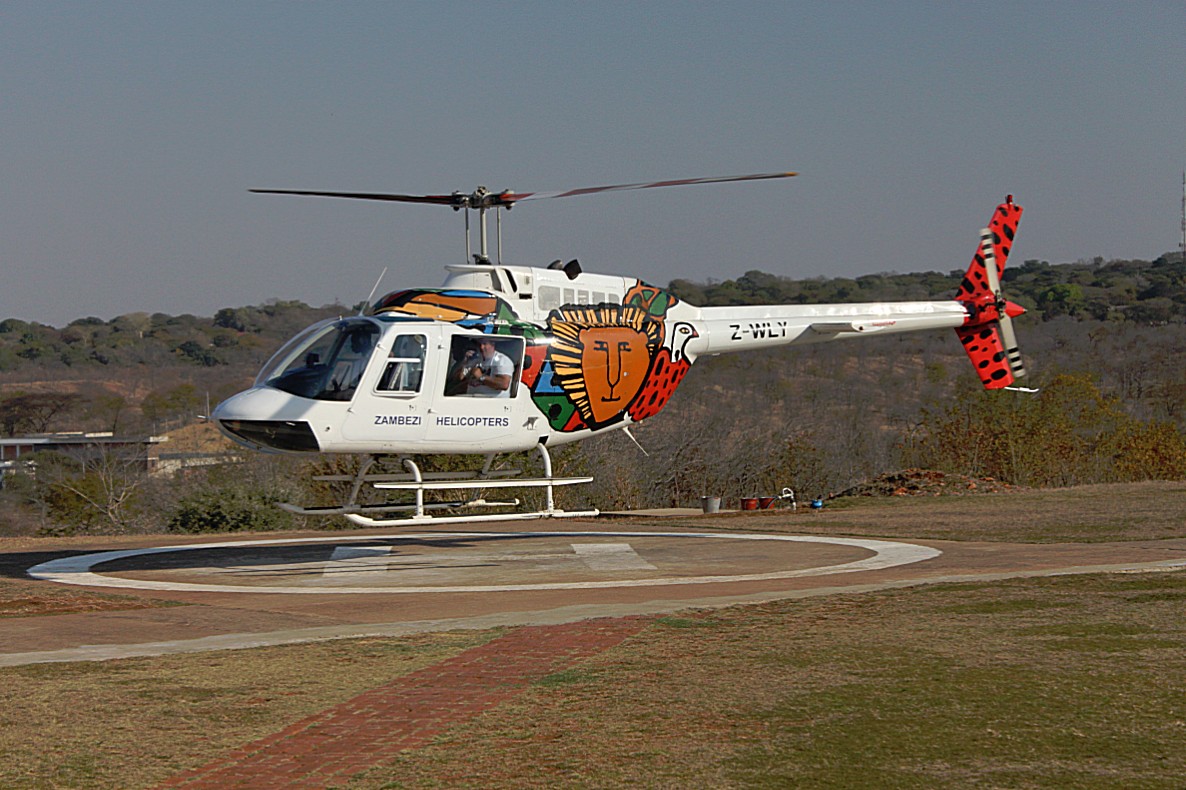 We were with a small group waiting for our helicopter to arrive while other groups were continuously getting off or on arriving and departing helicopters. This was big business.
The our helicopter arrived and we left for one of my most memorable flights ever…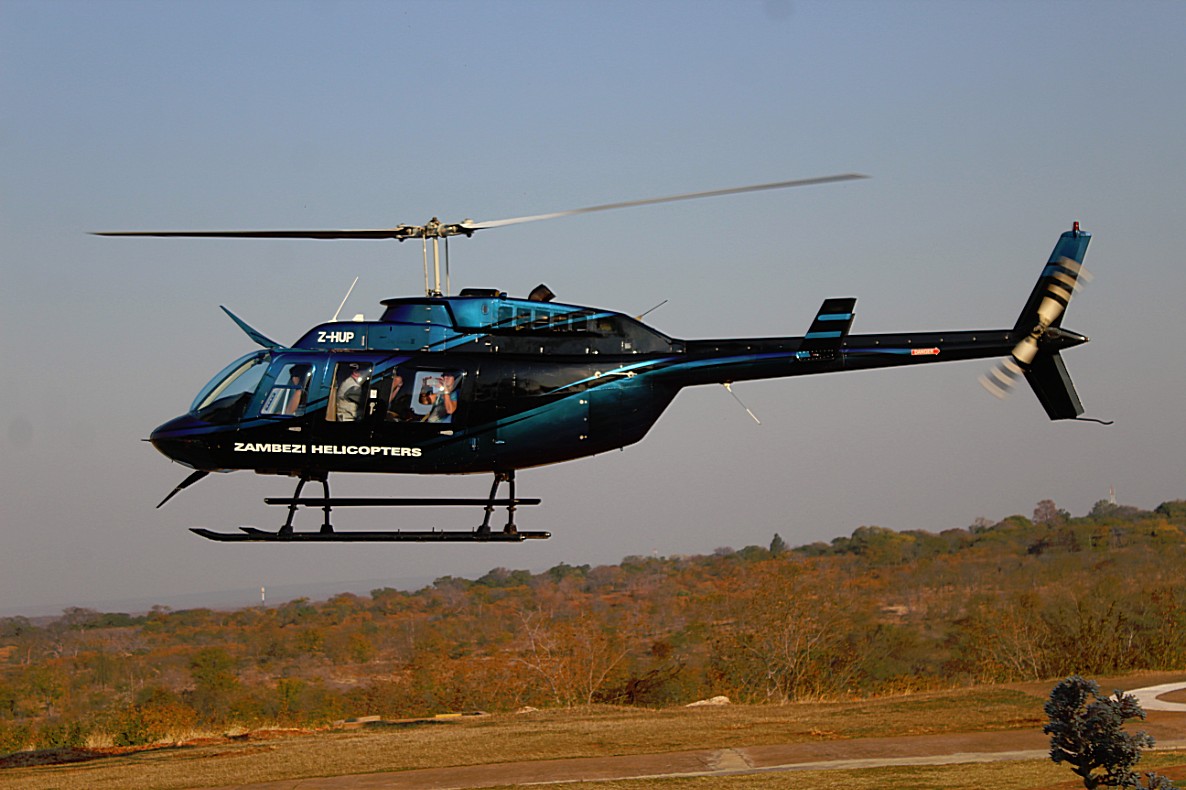 Camera and mobile phone both ready to record as much as possible of the flight…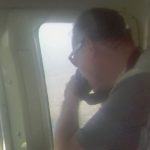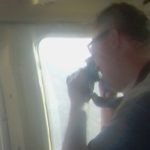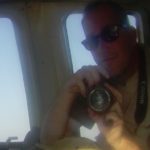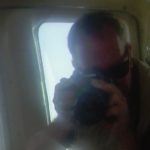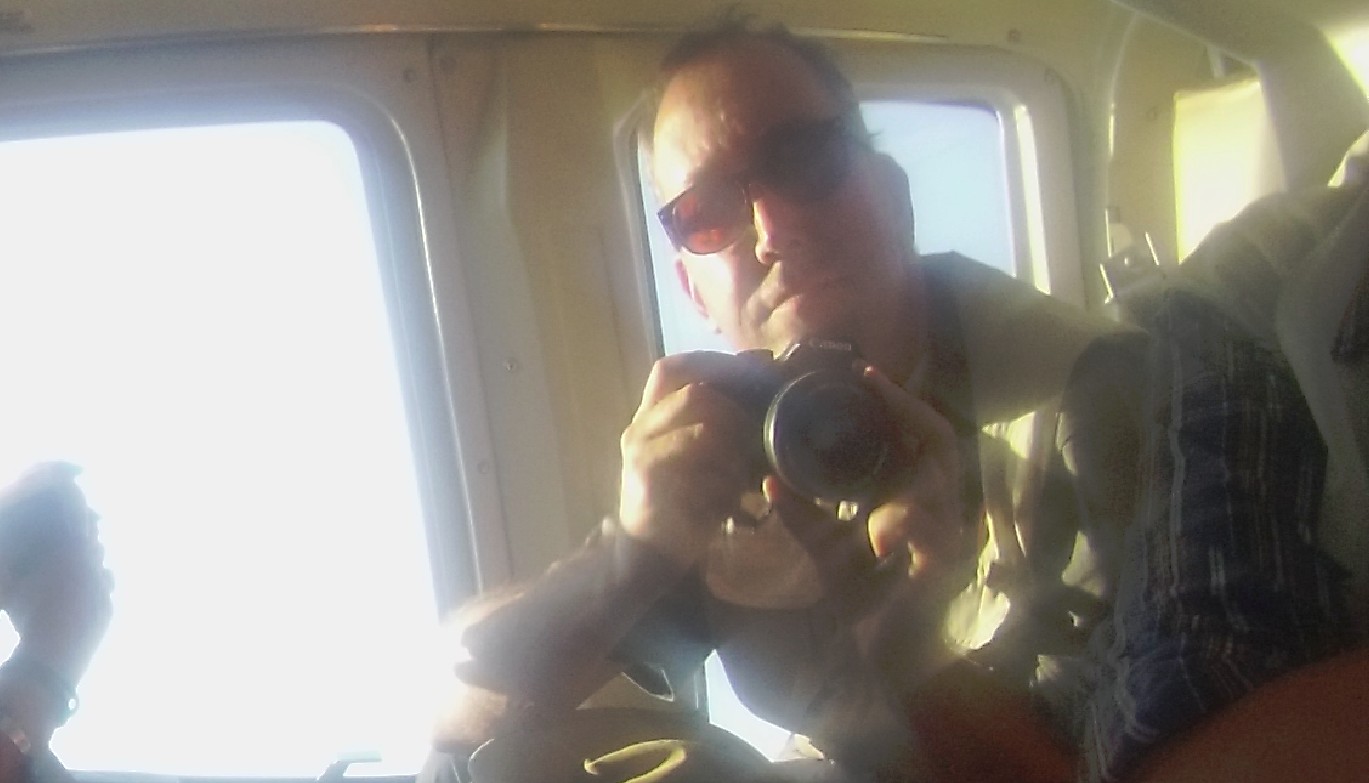 And this is what the amazing
Flight of the Angels
is like:
First we flew over the Zambezi River, upstream from the Falls. The river is dotted with large, small and tiny islands where The Wandelgek had been canoeing earlier…
Then the helicopter started to make a bend and I first saw what Livingstone had meant when he mentioned that these falls had to be "gazed upon by angels in their flight"…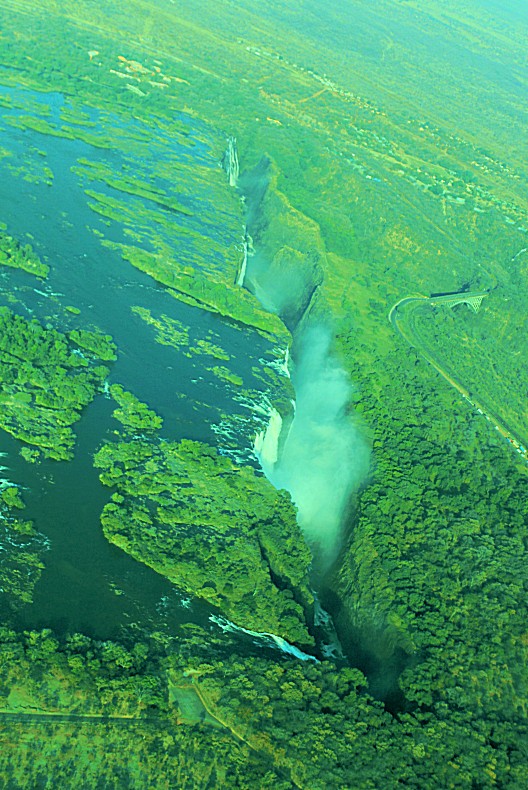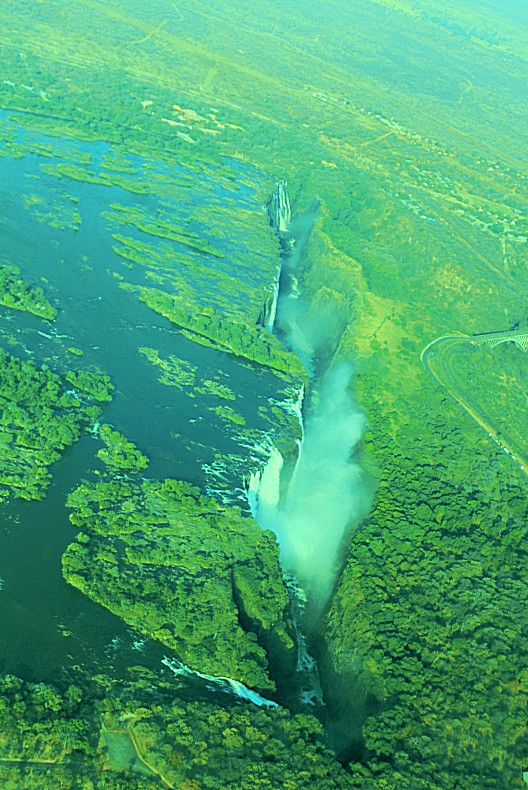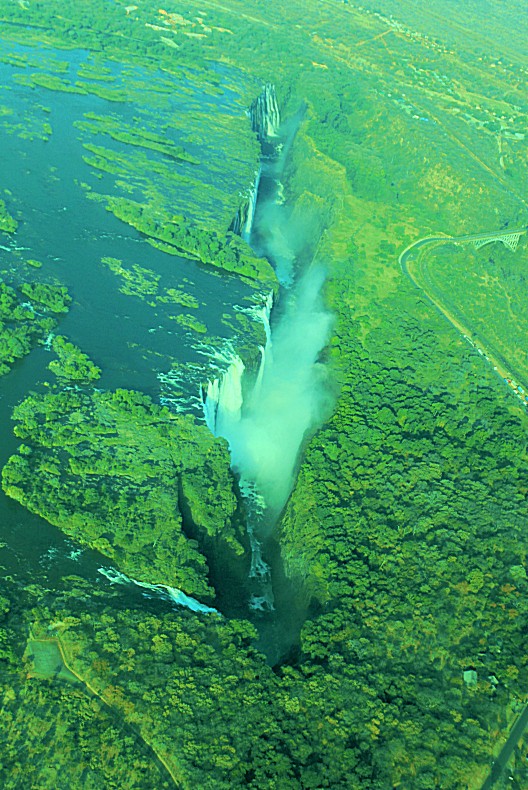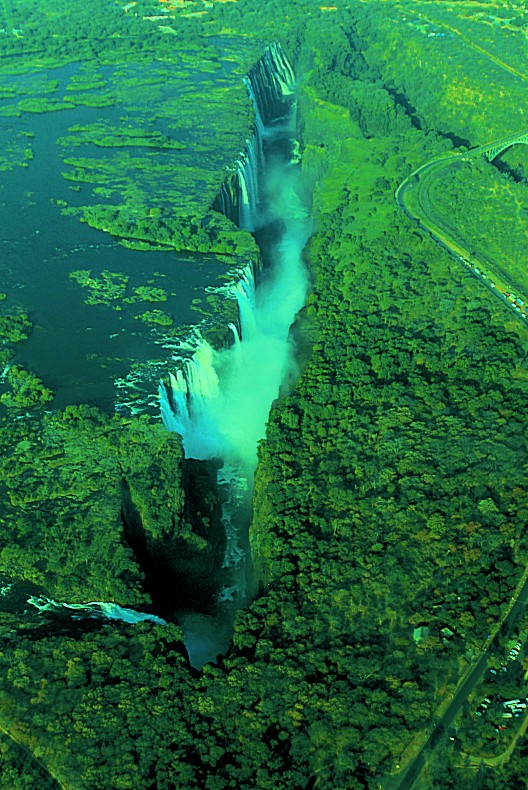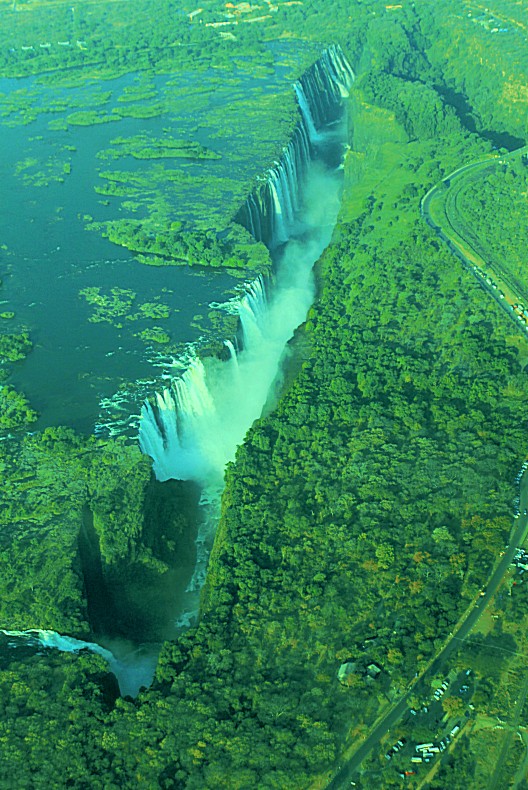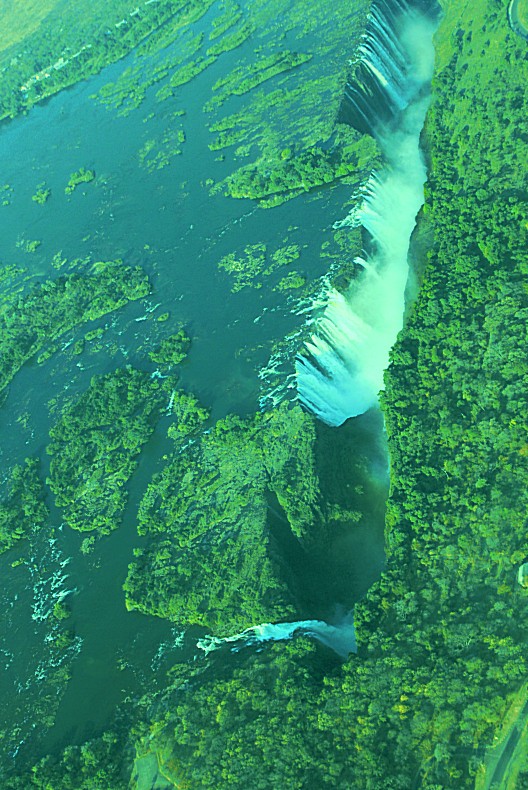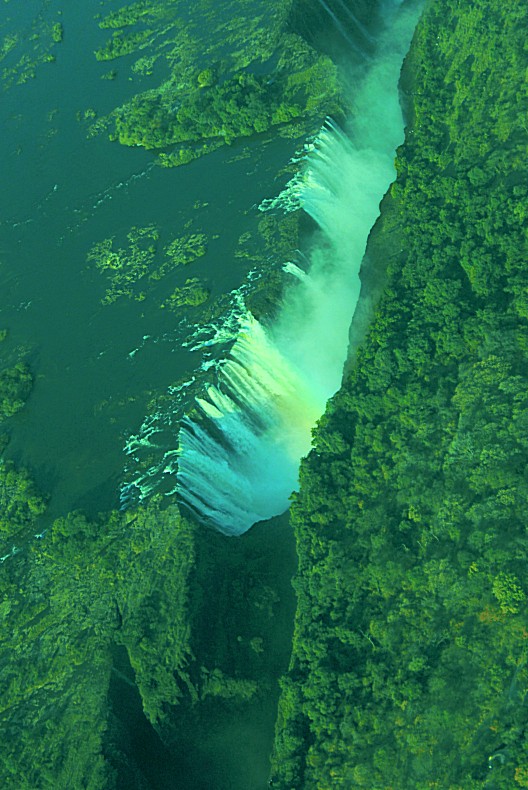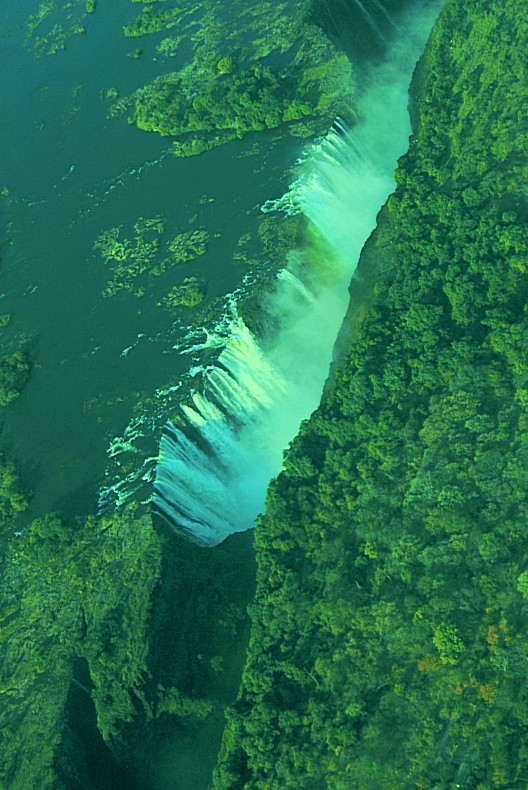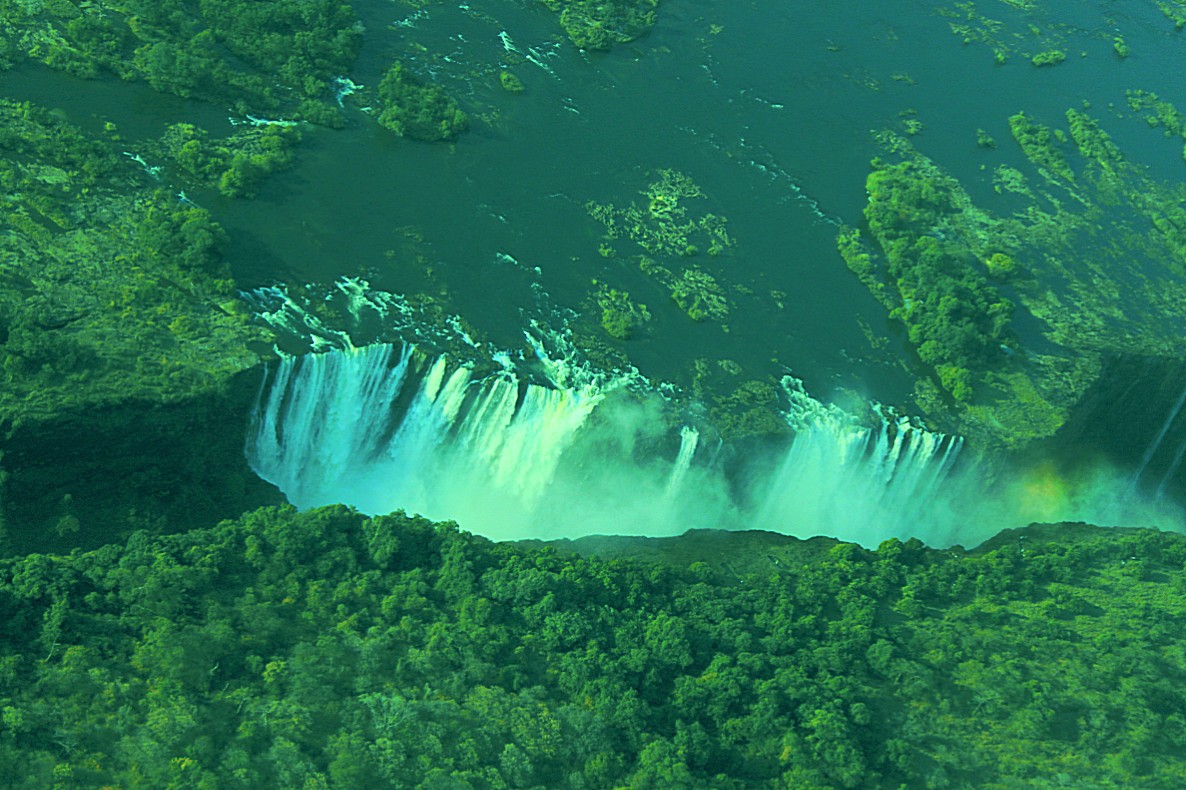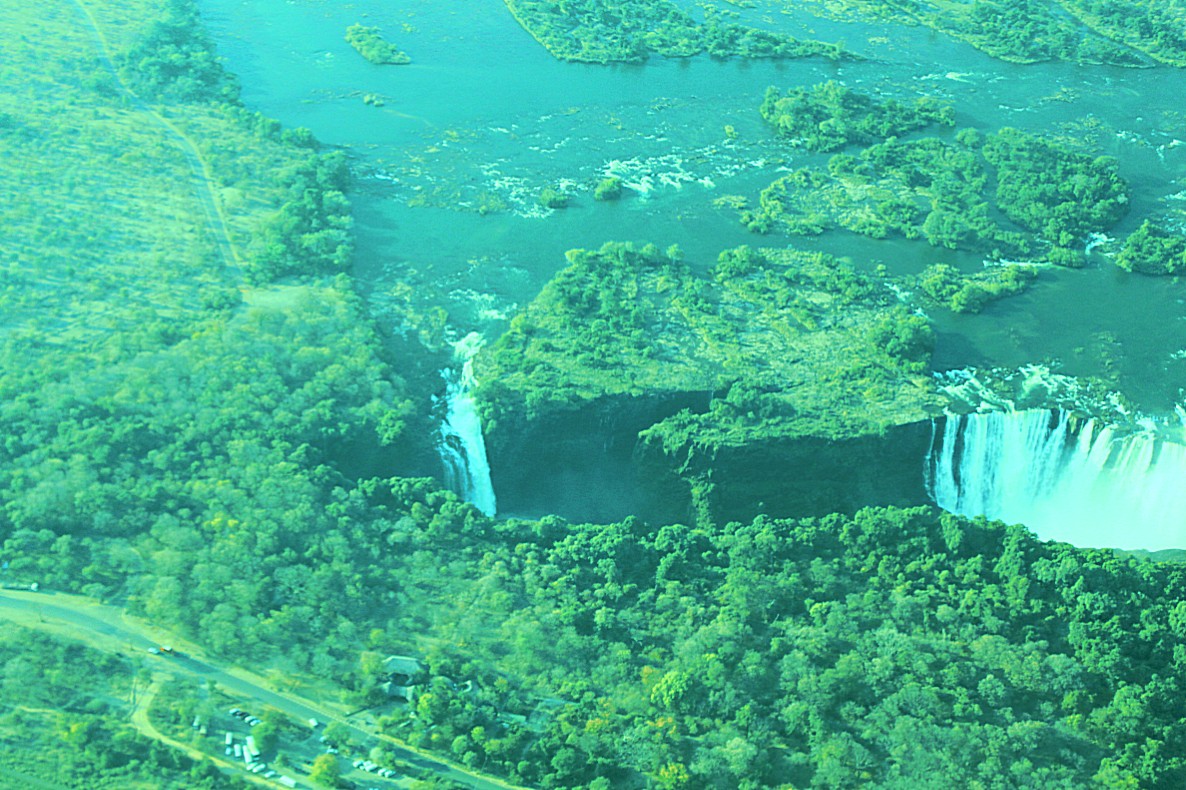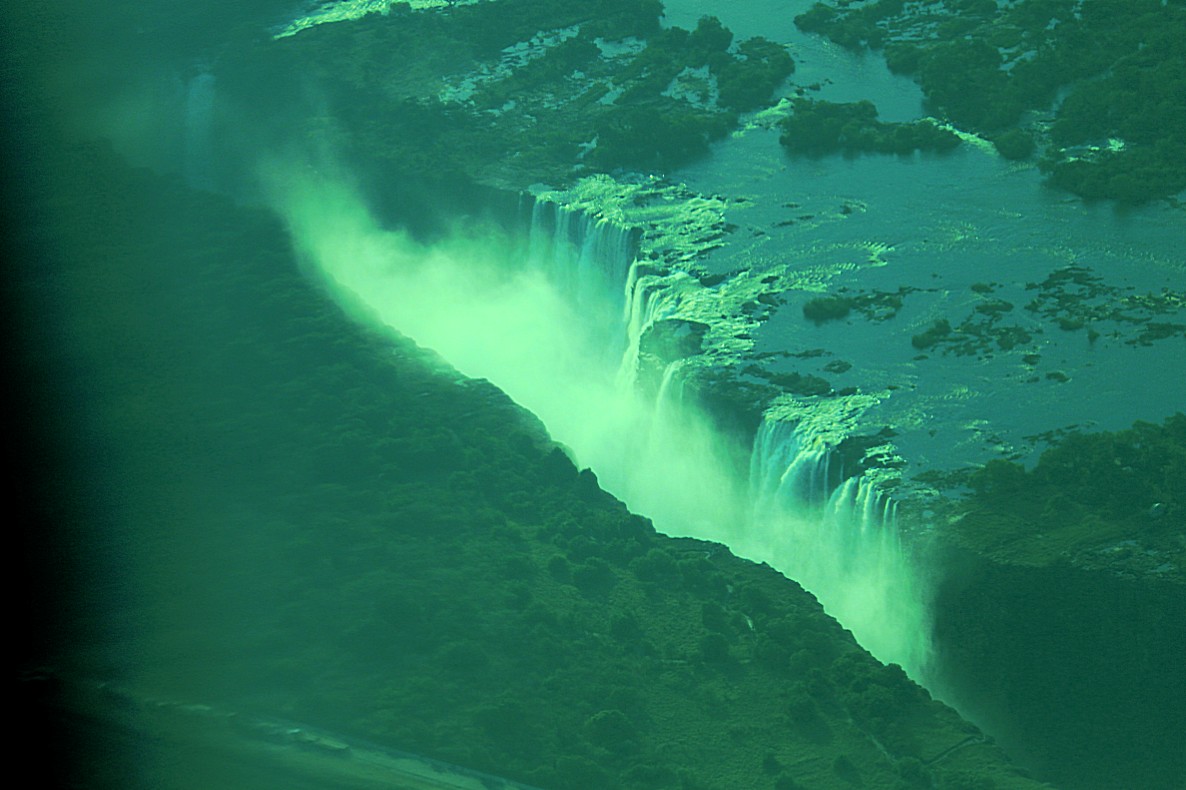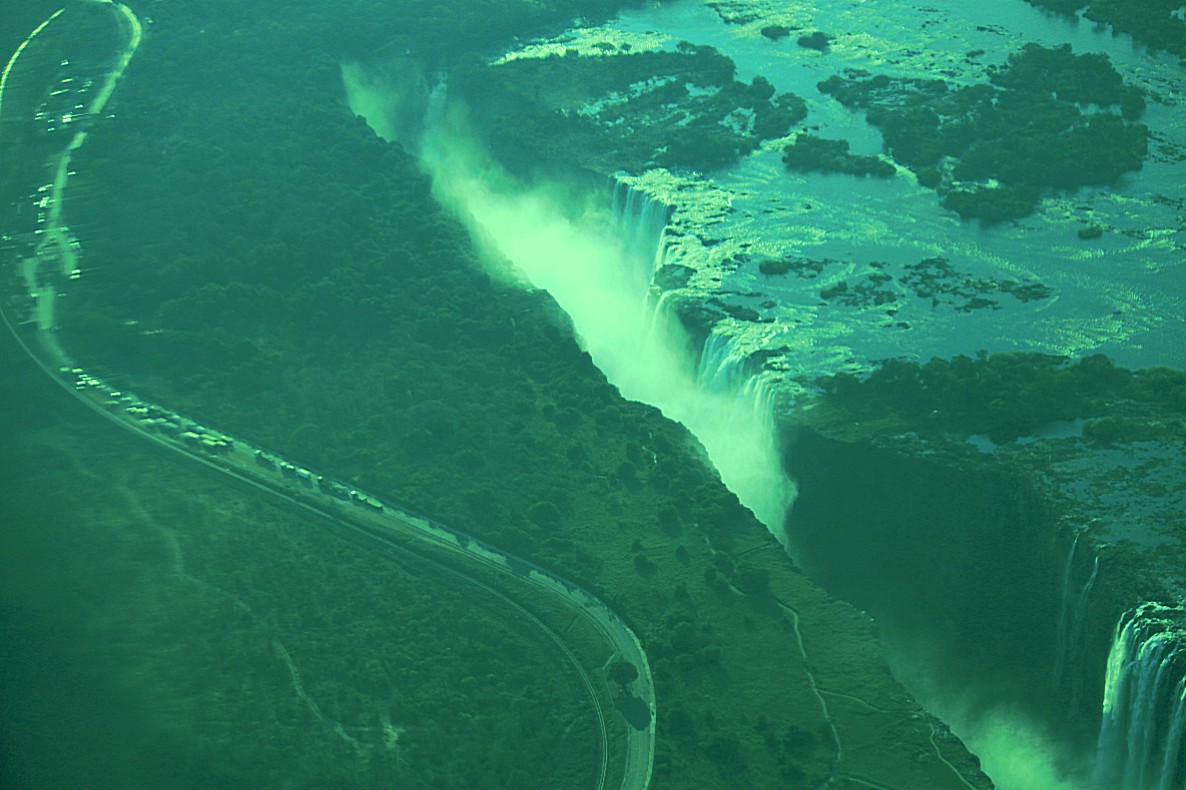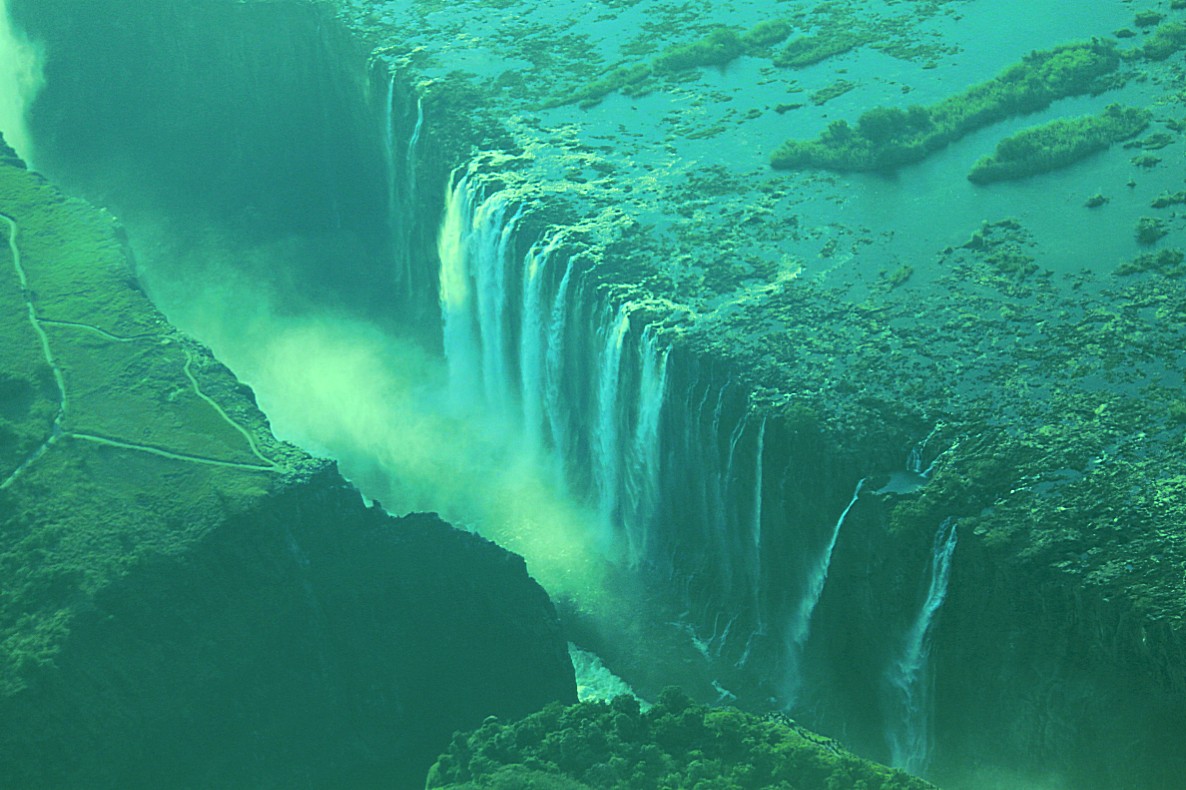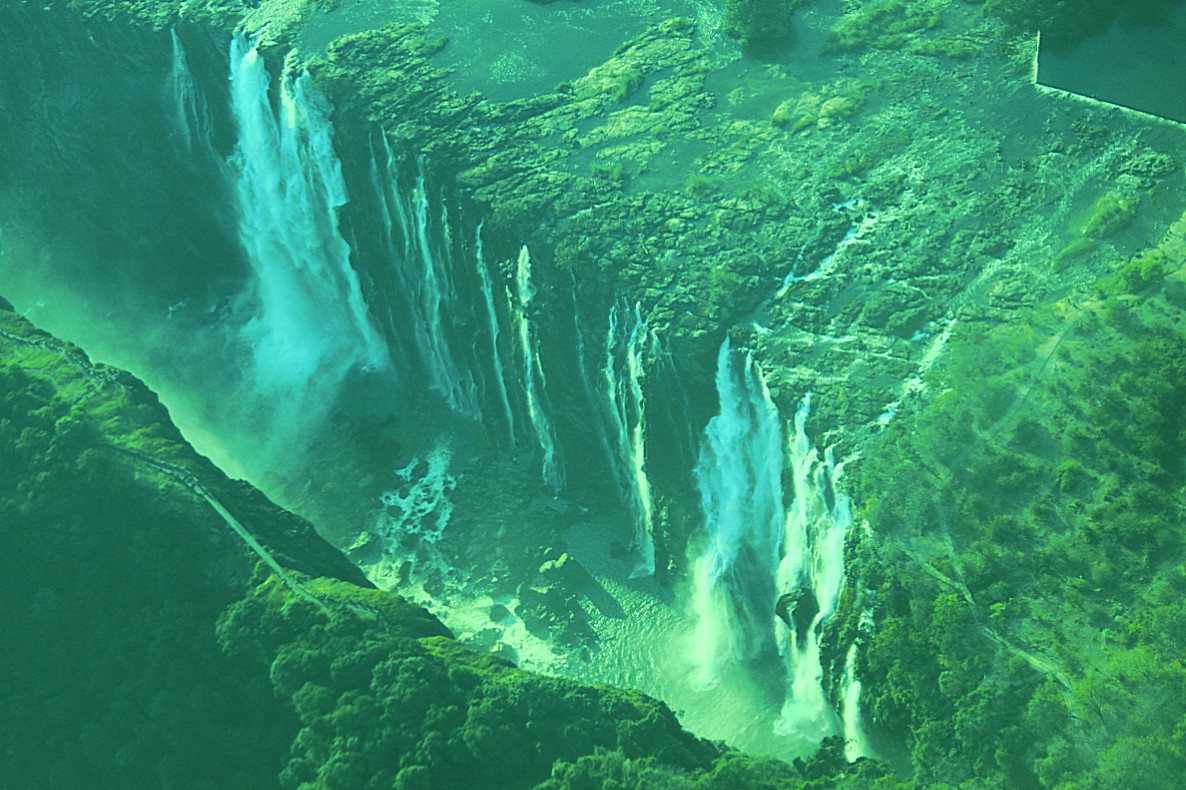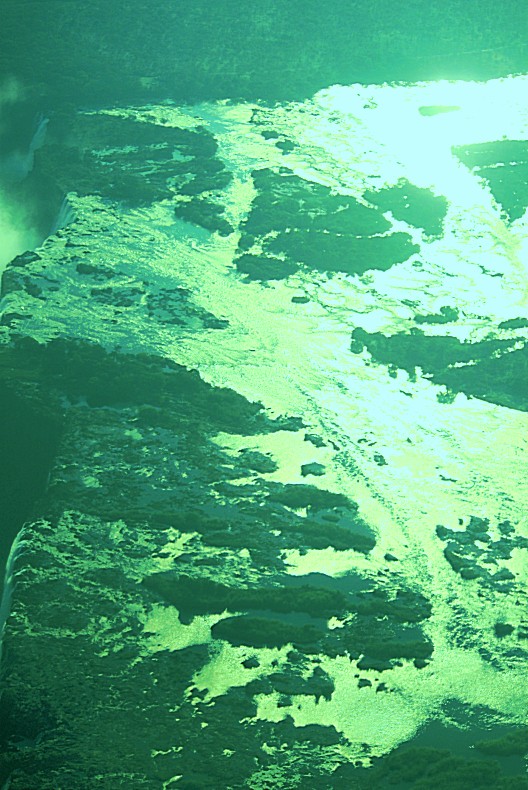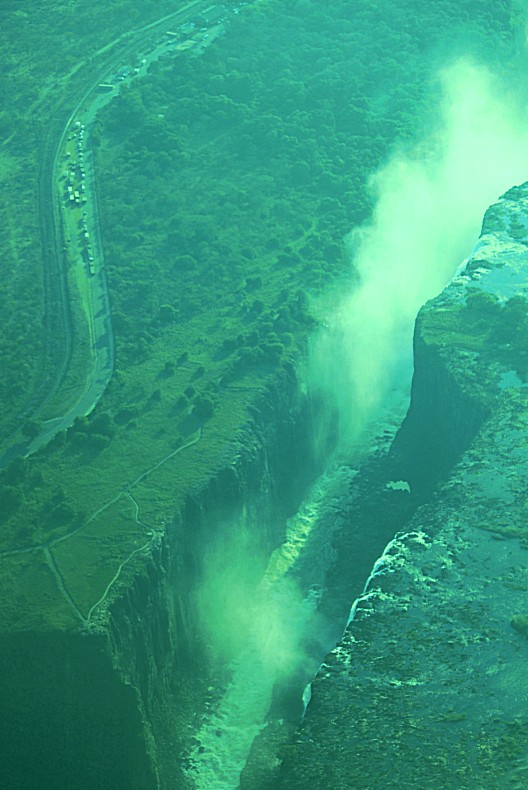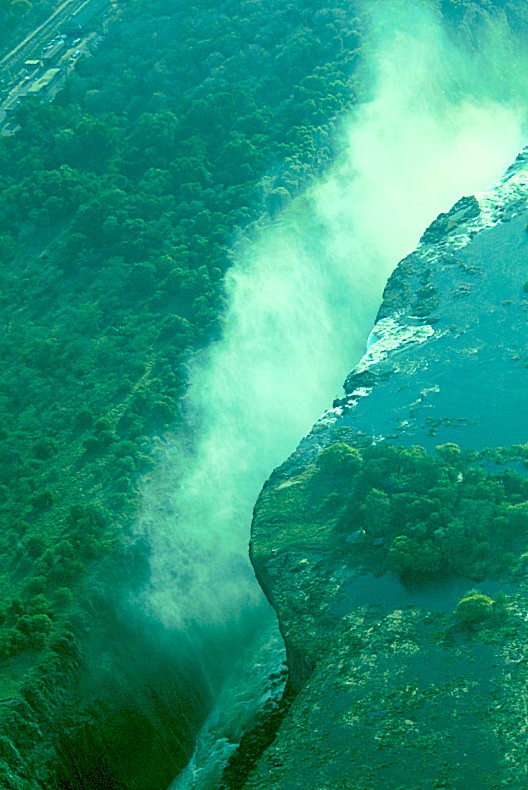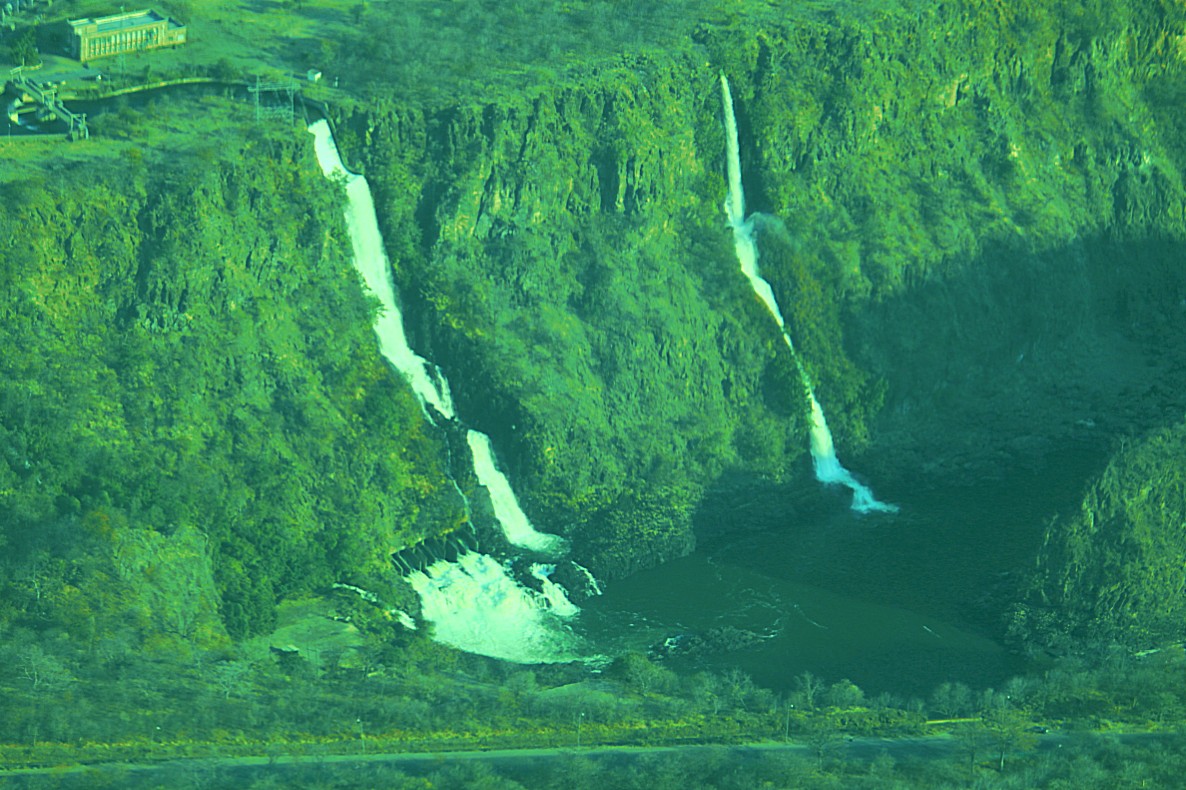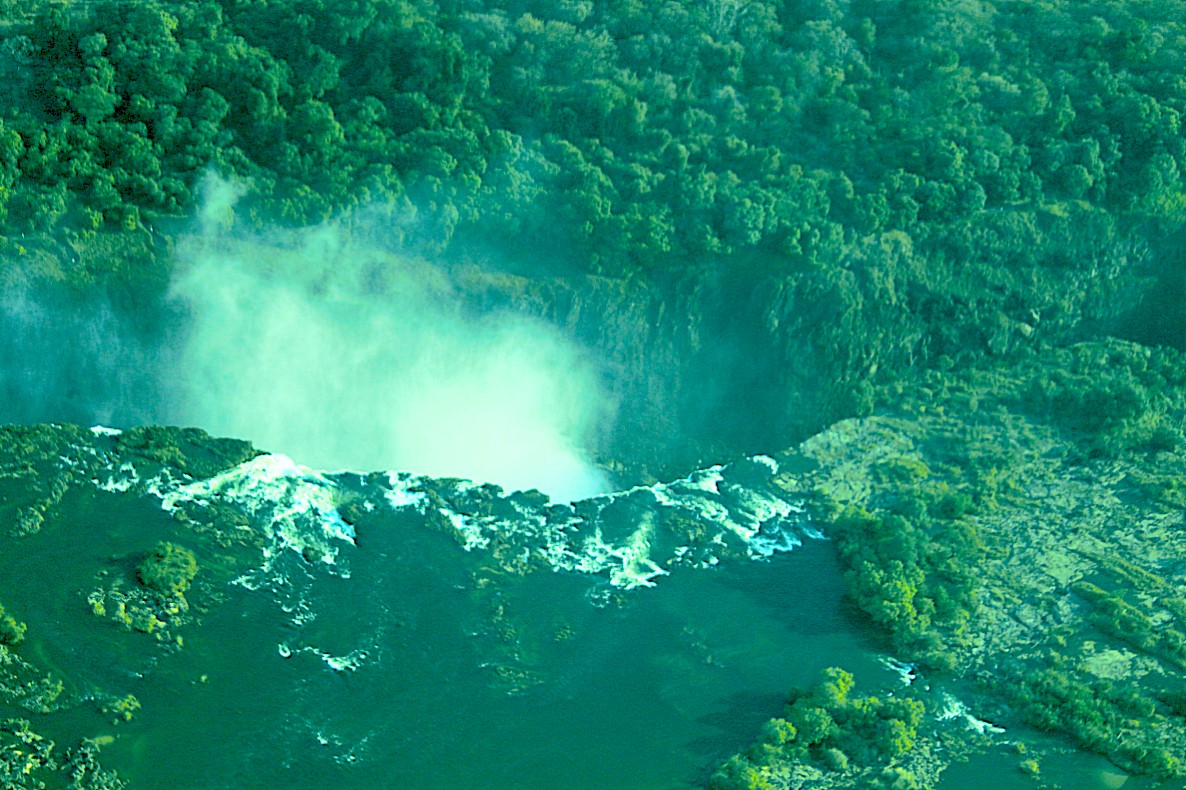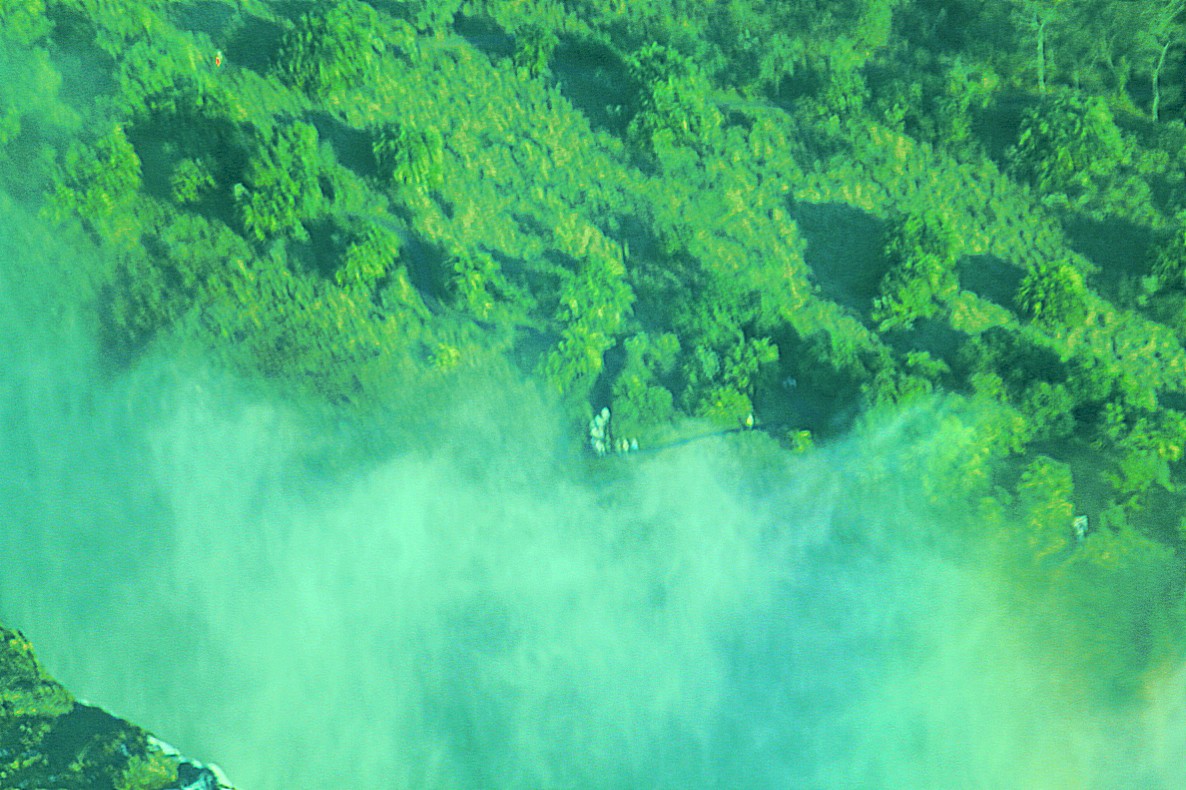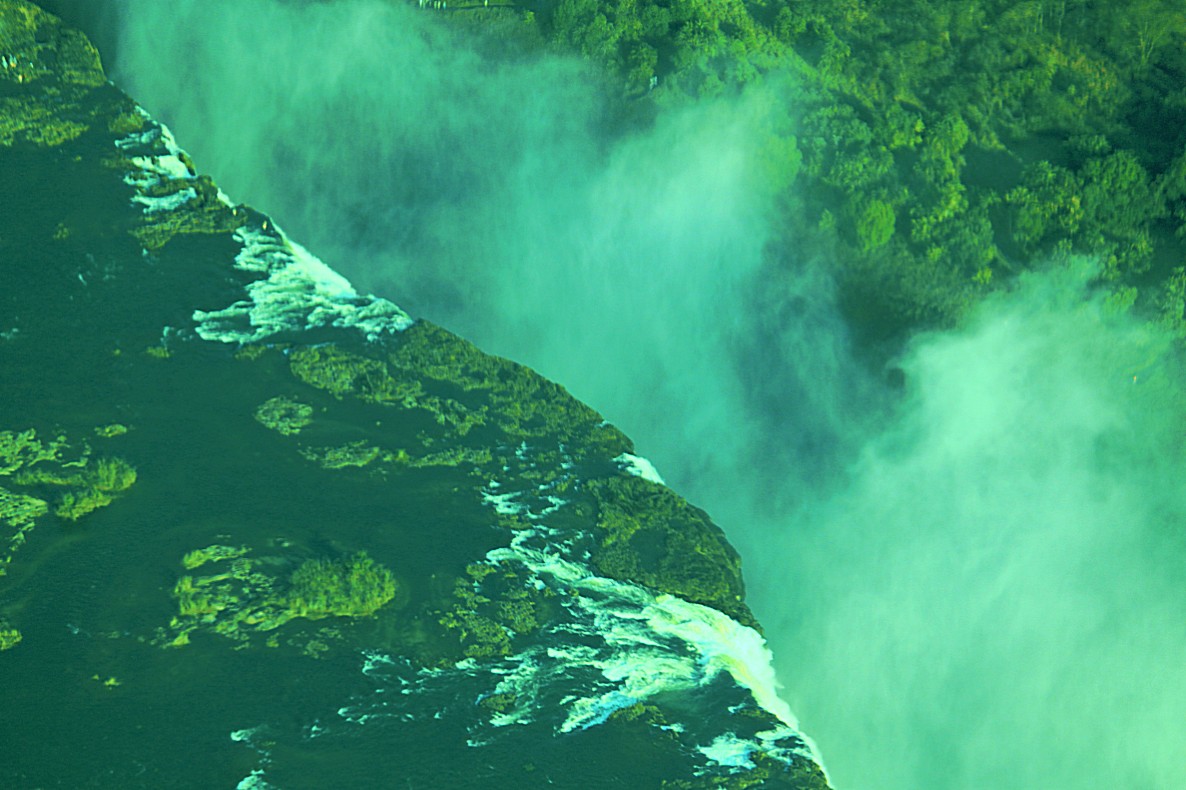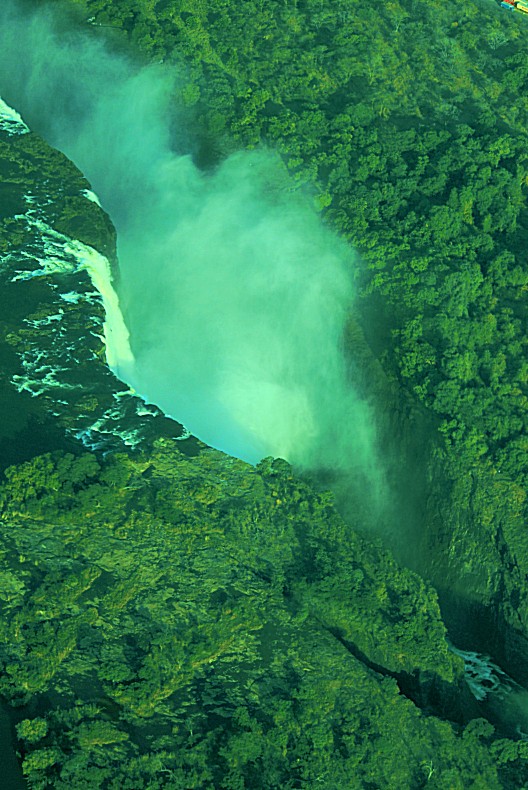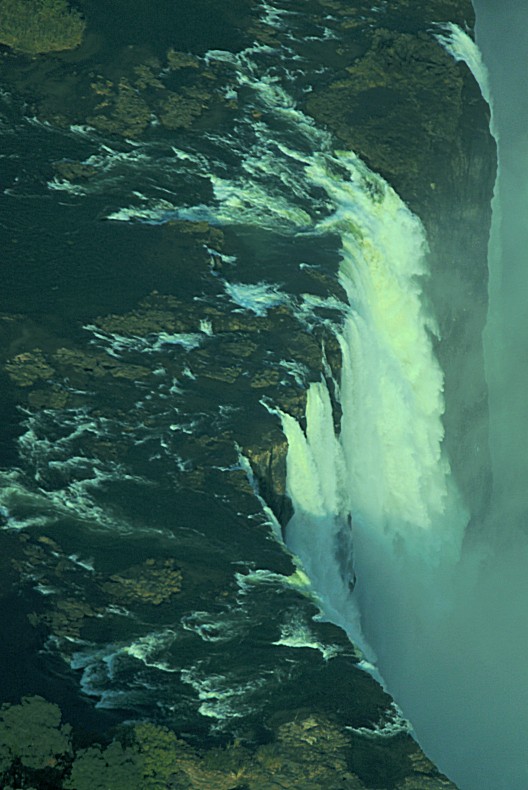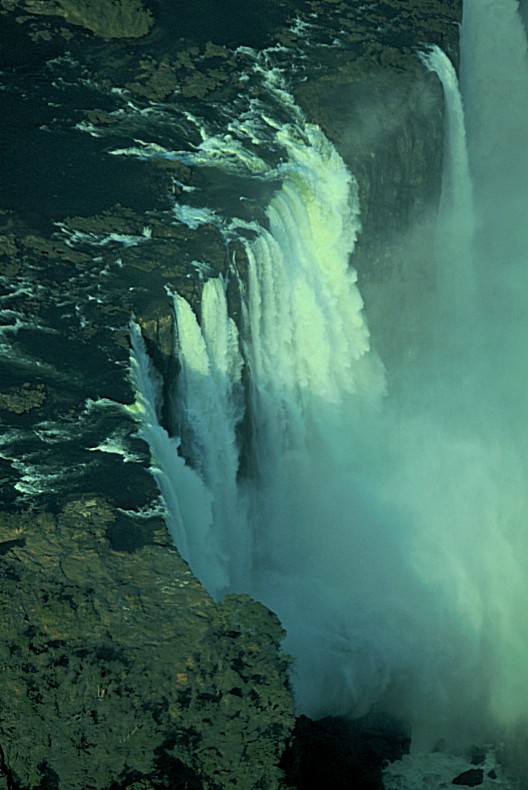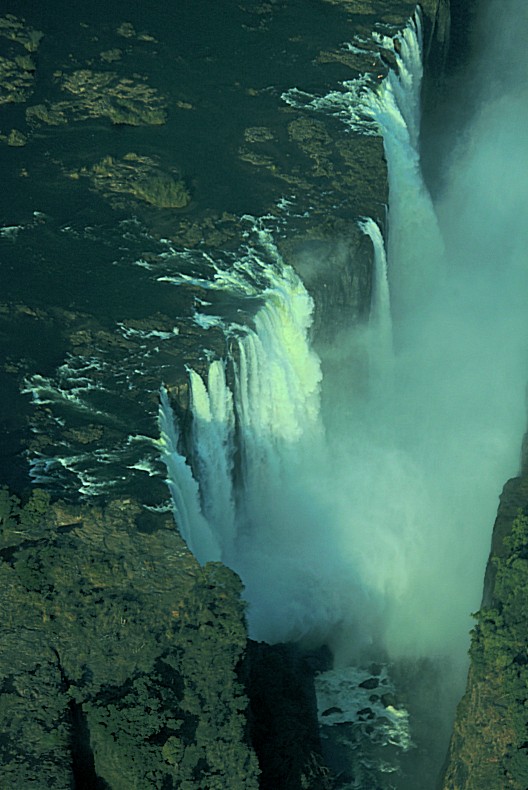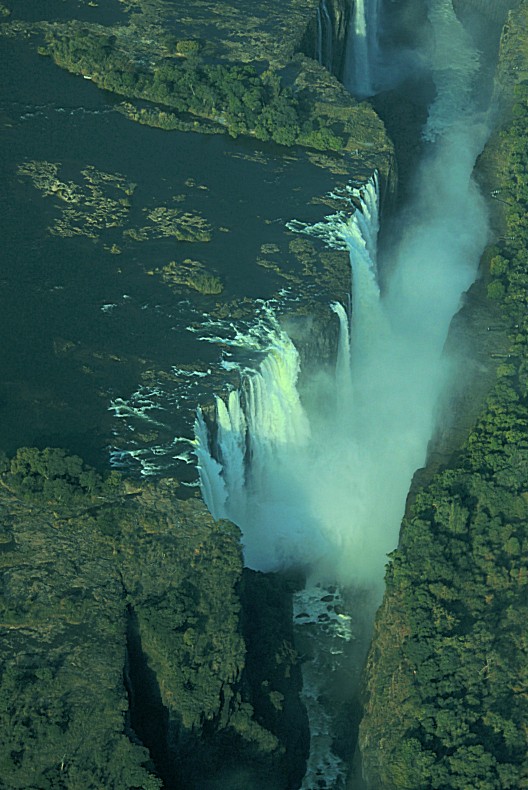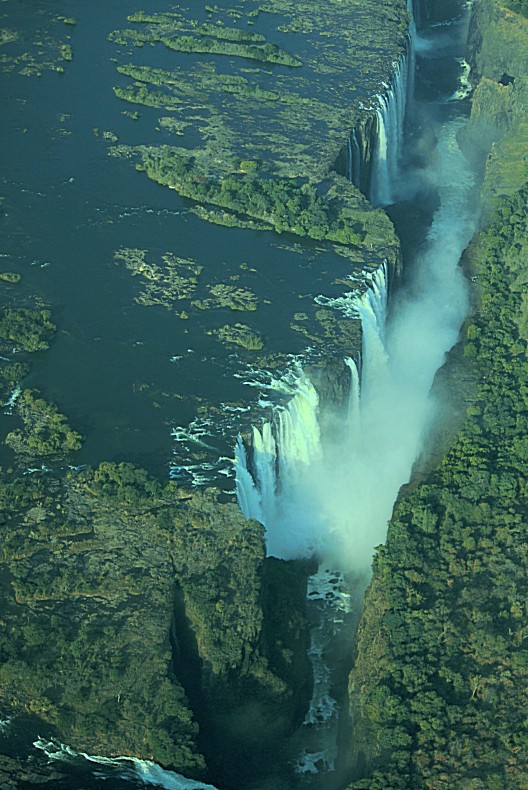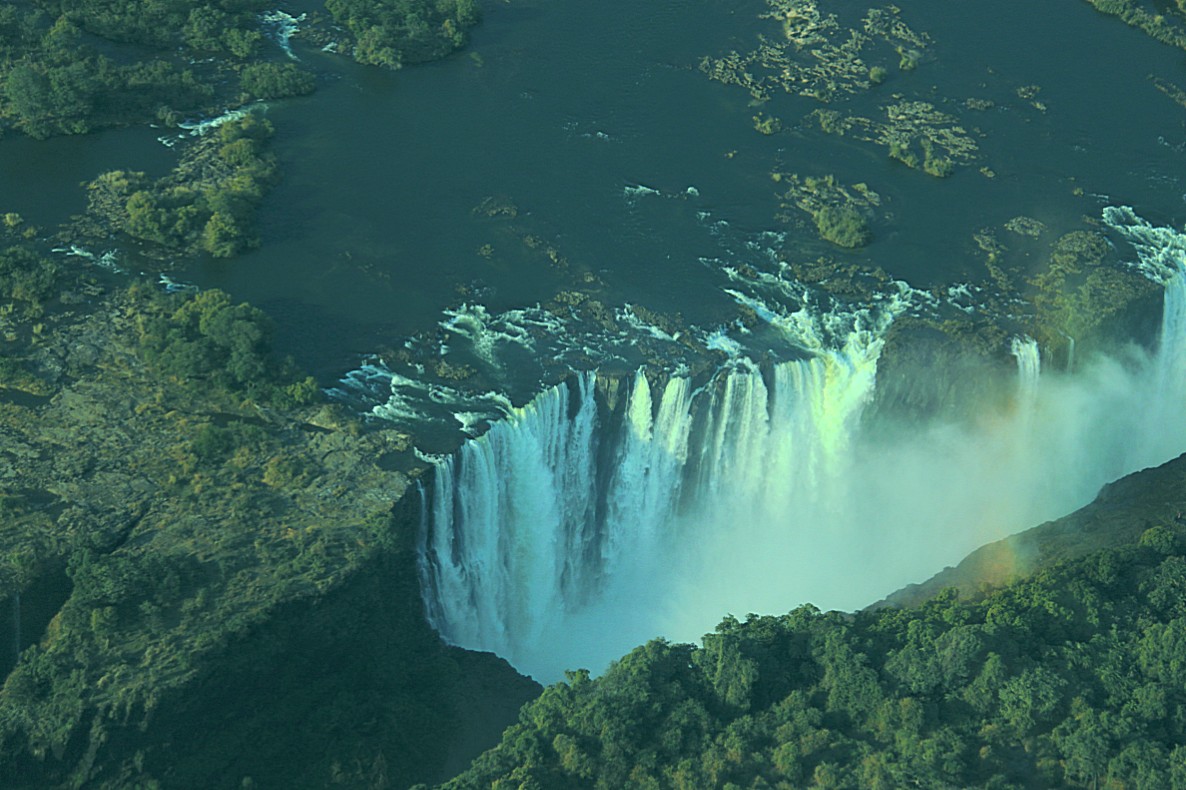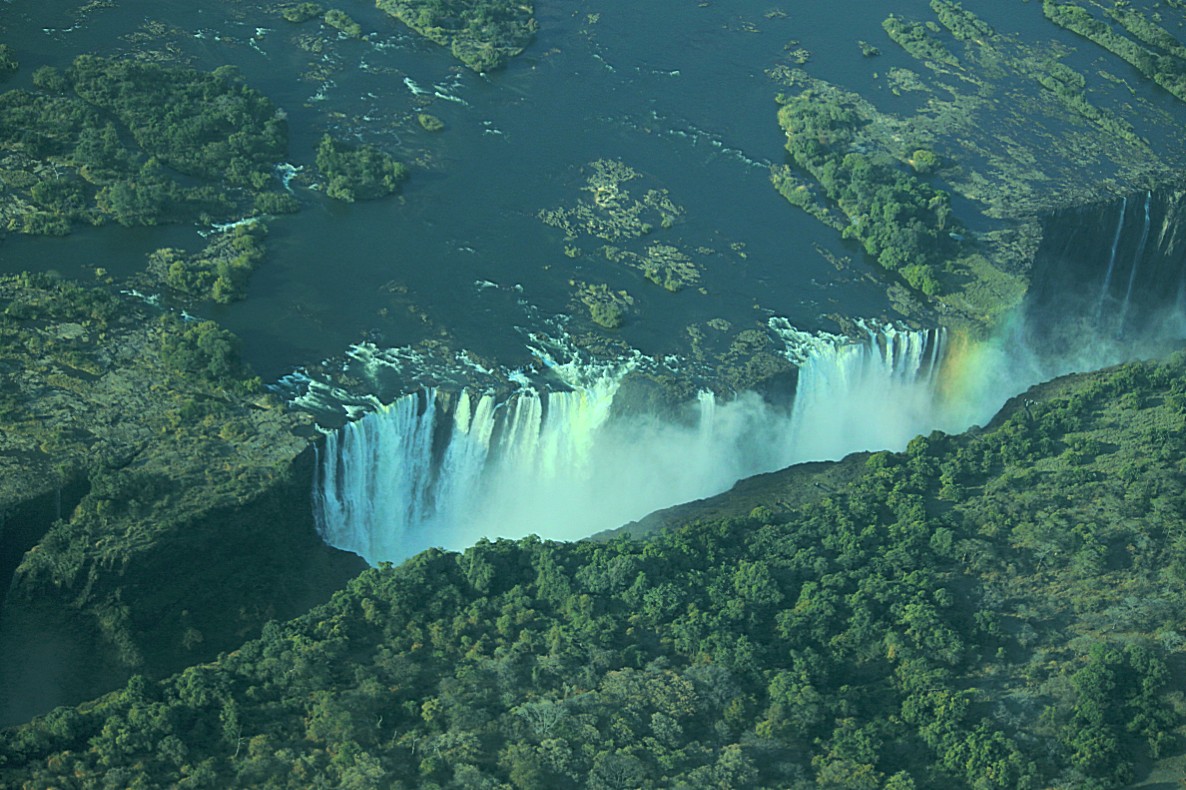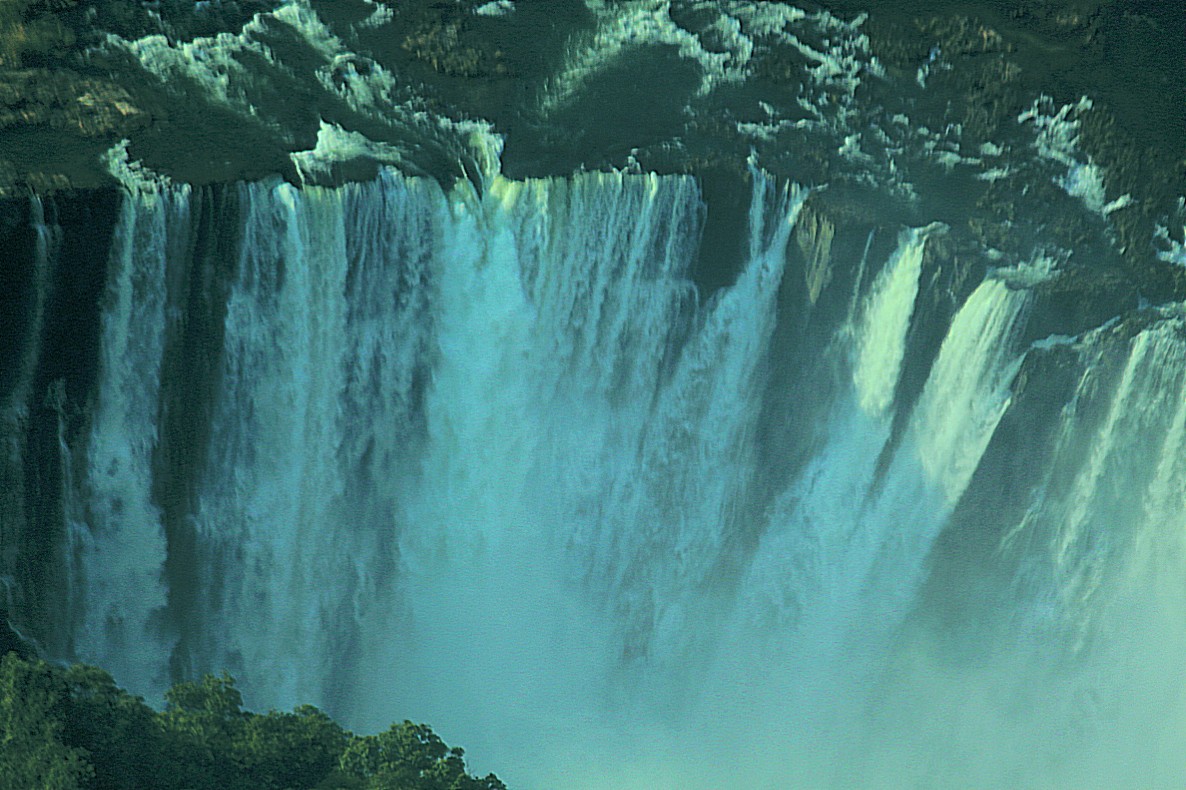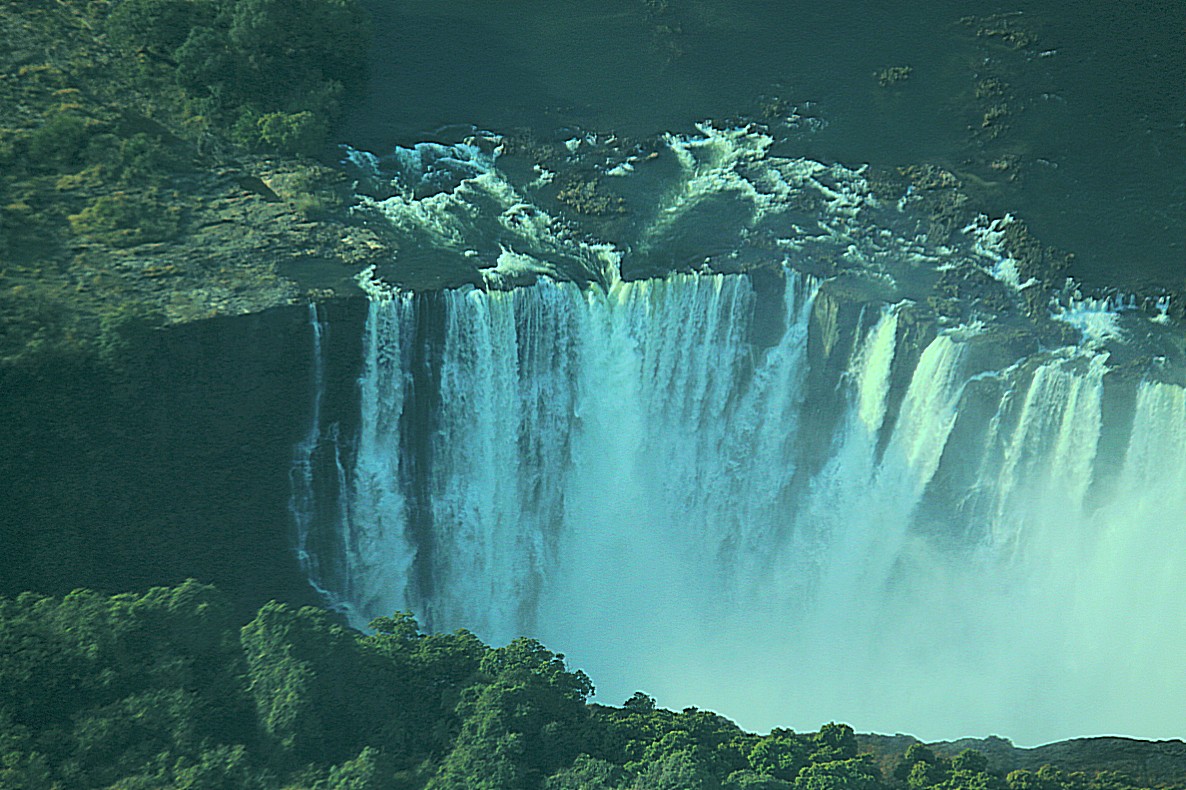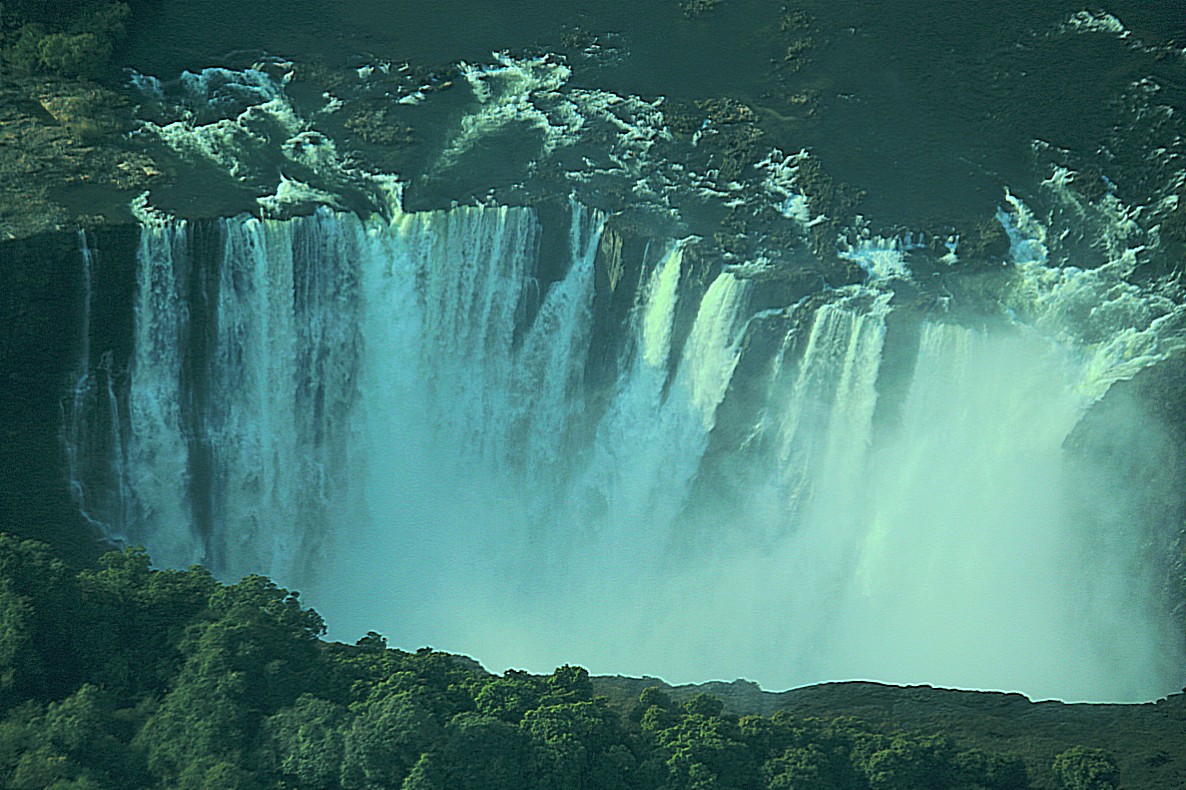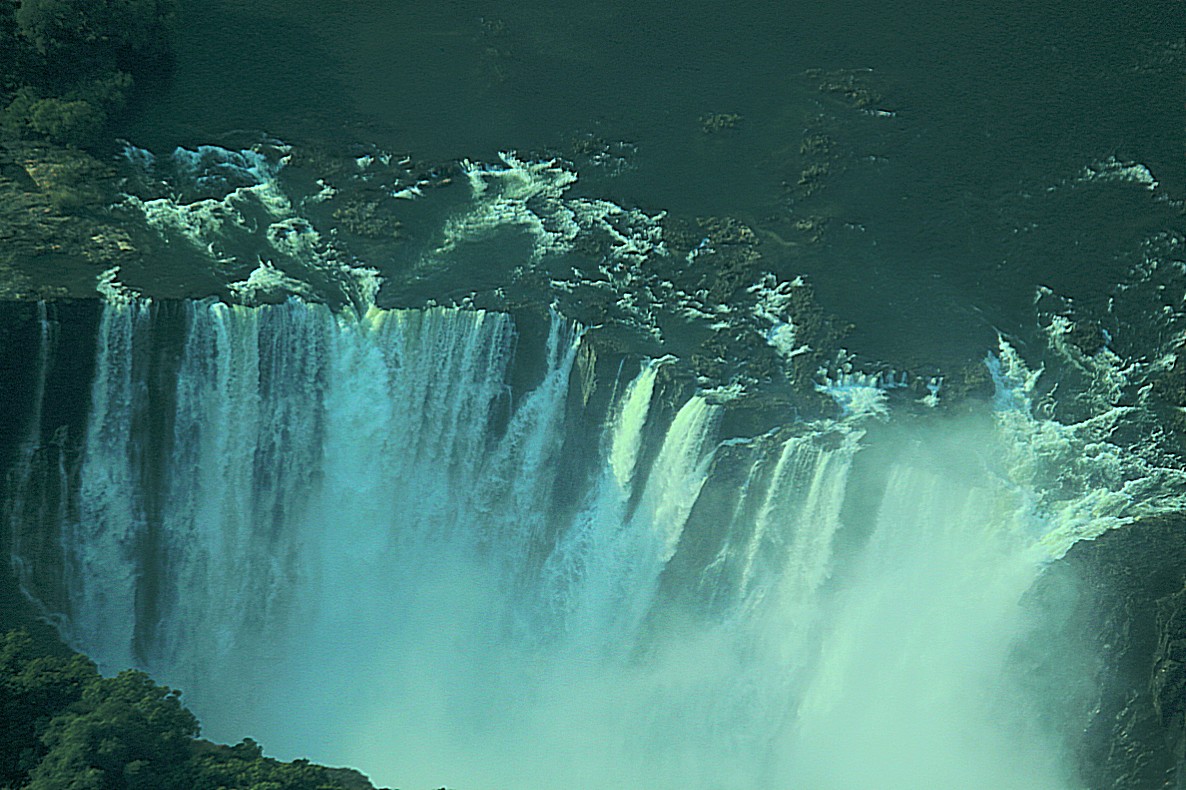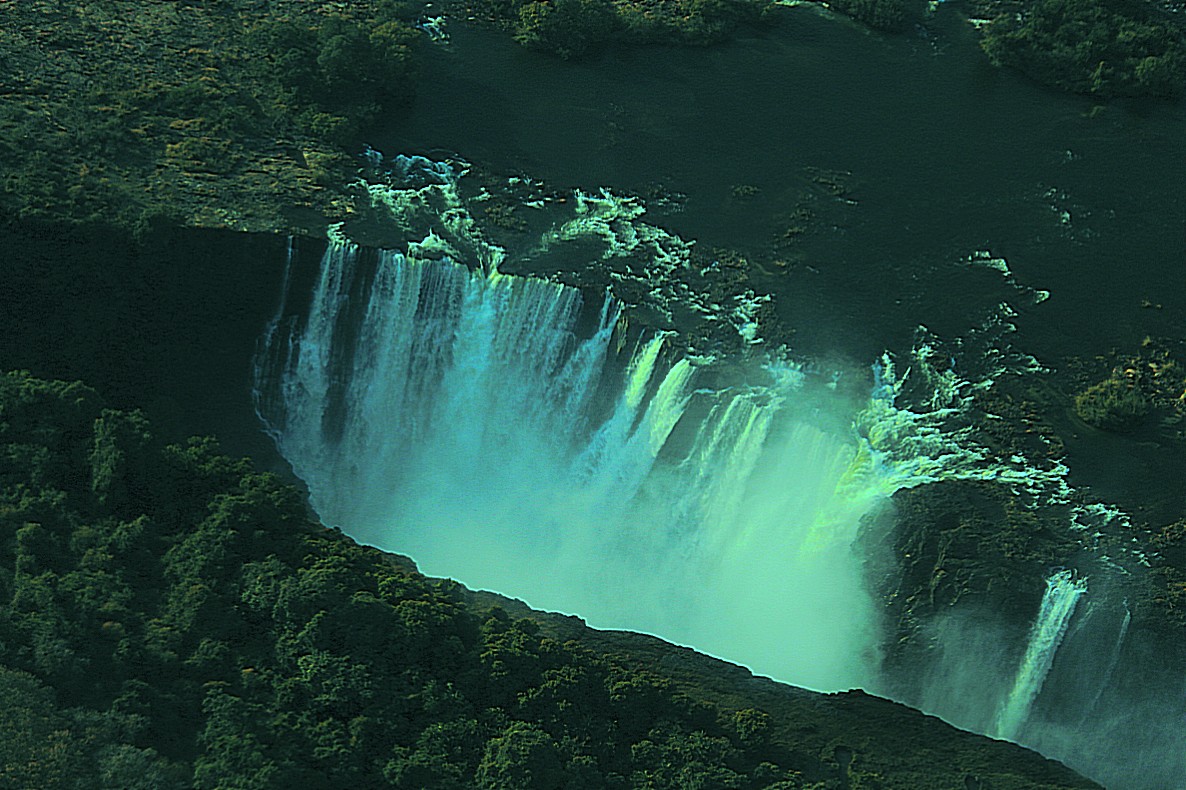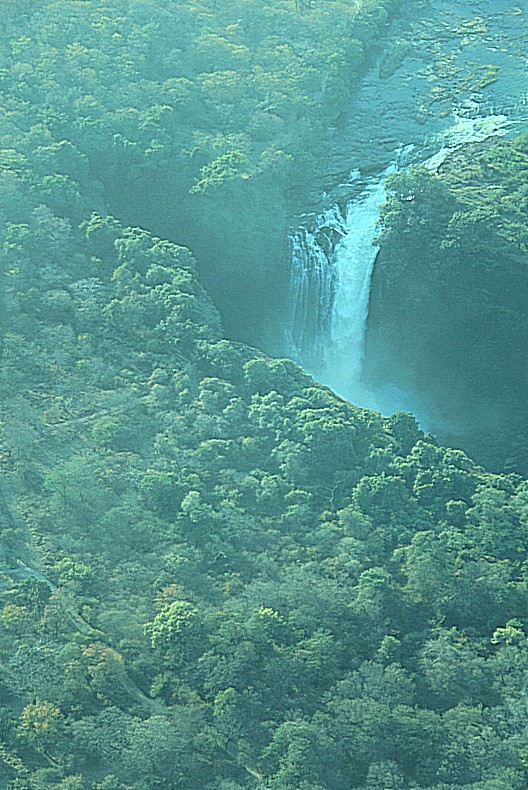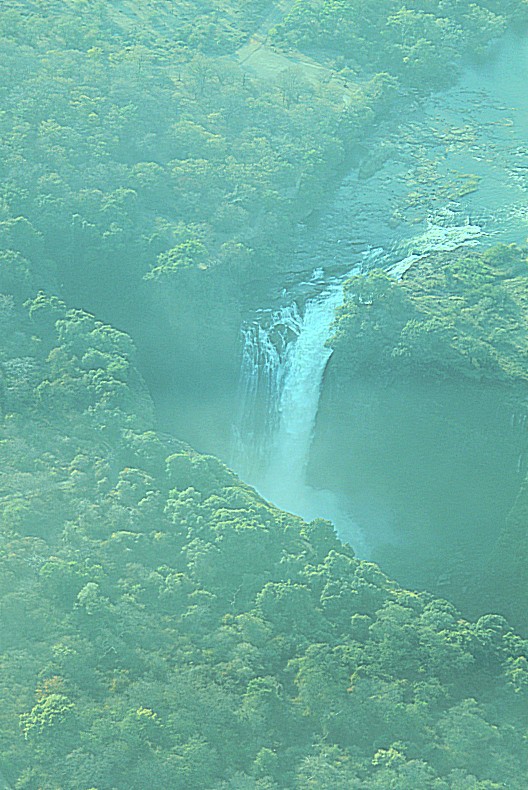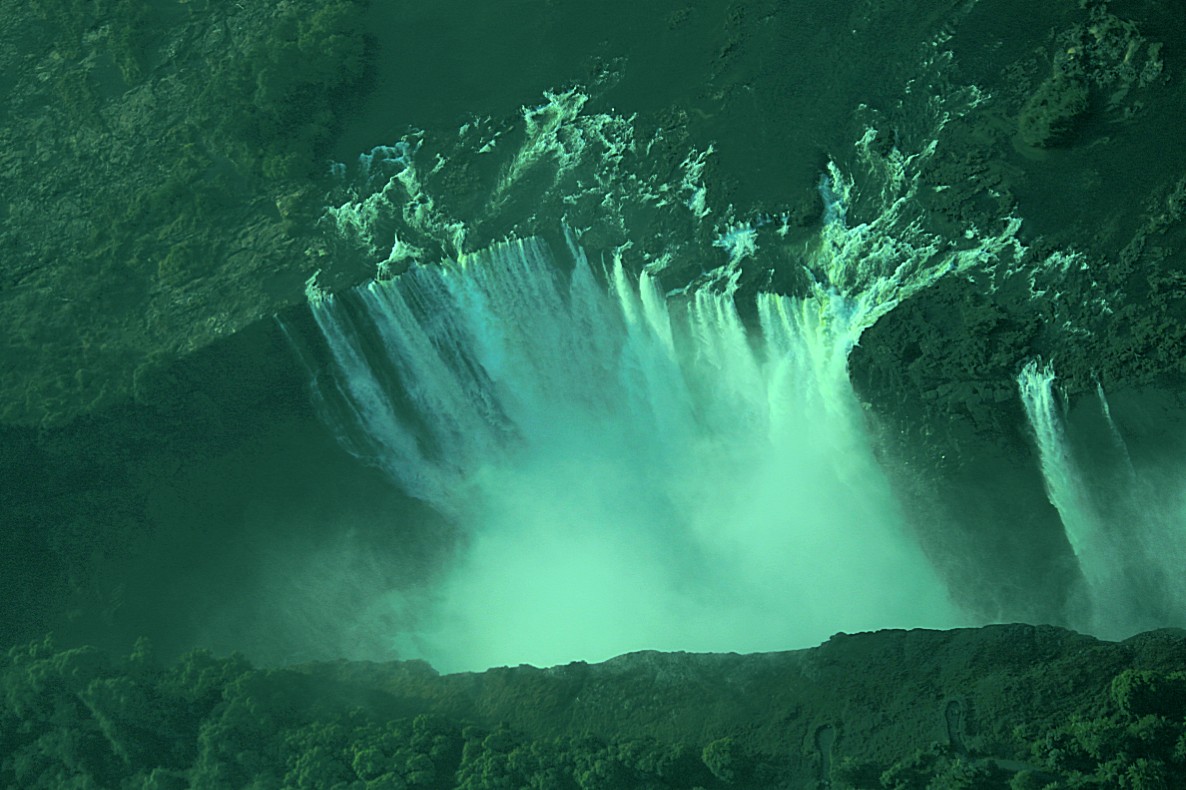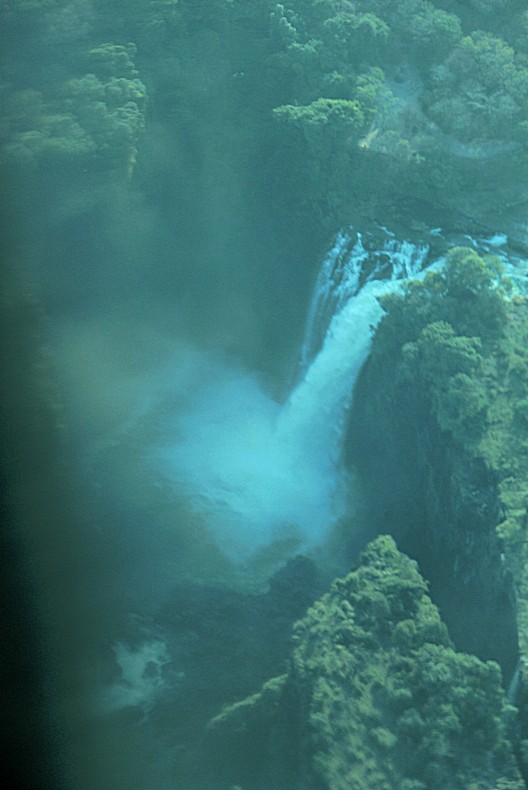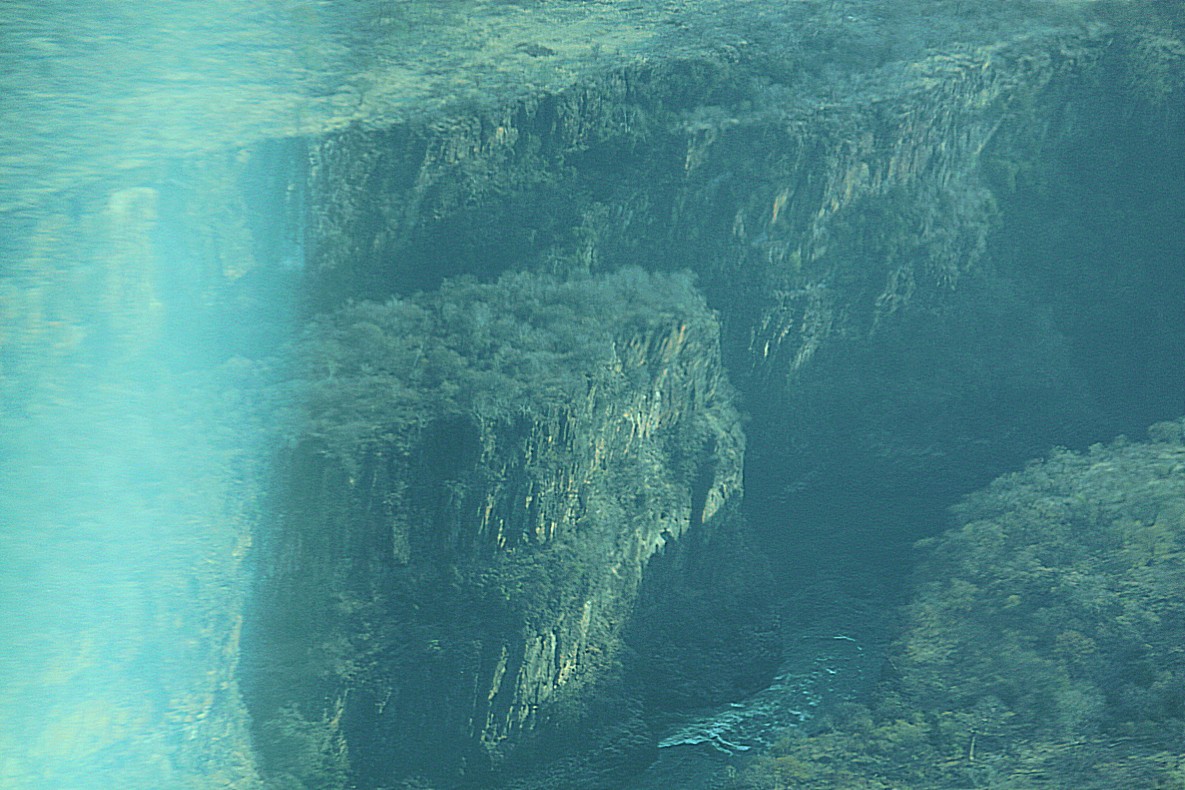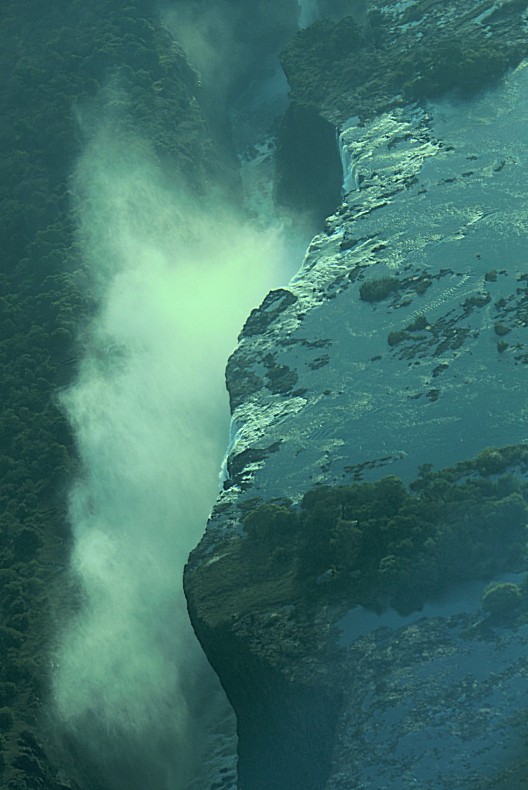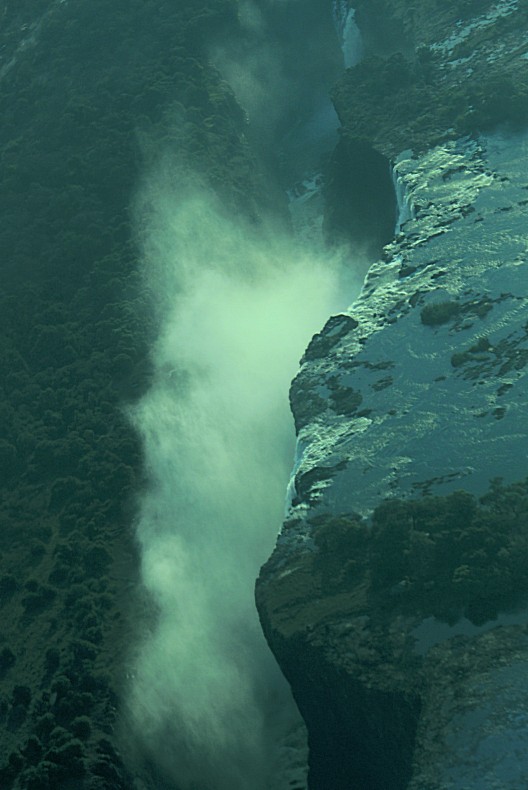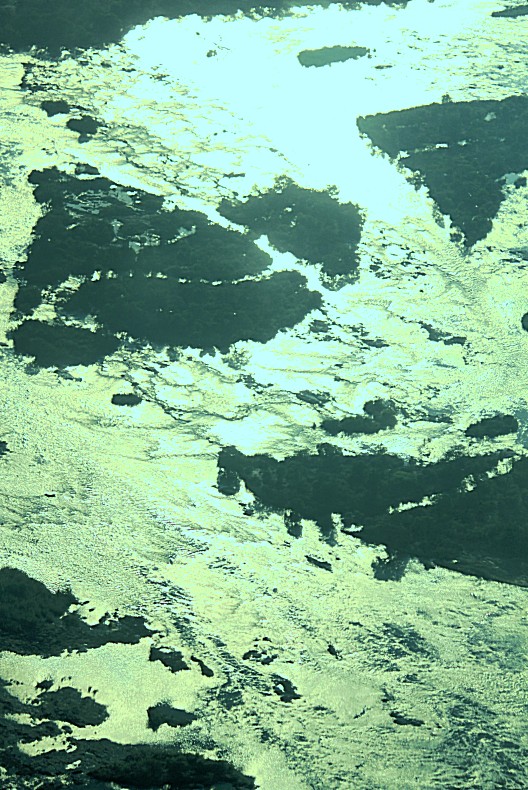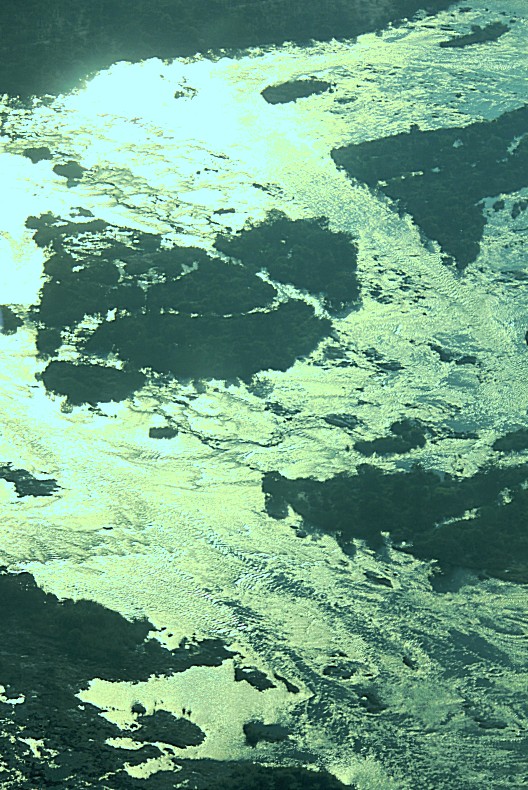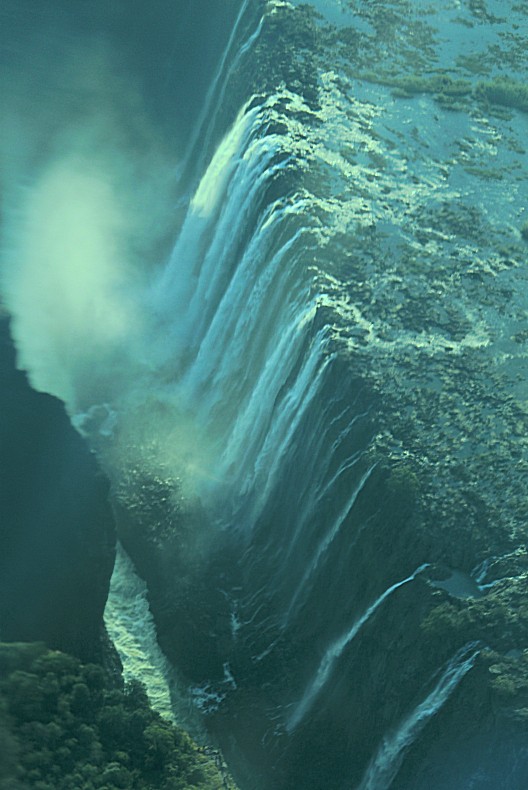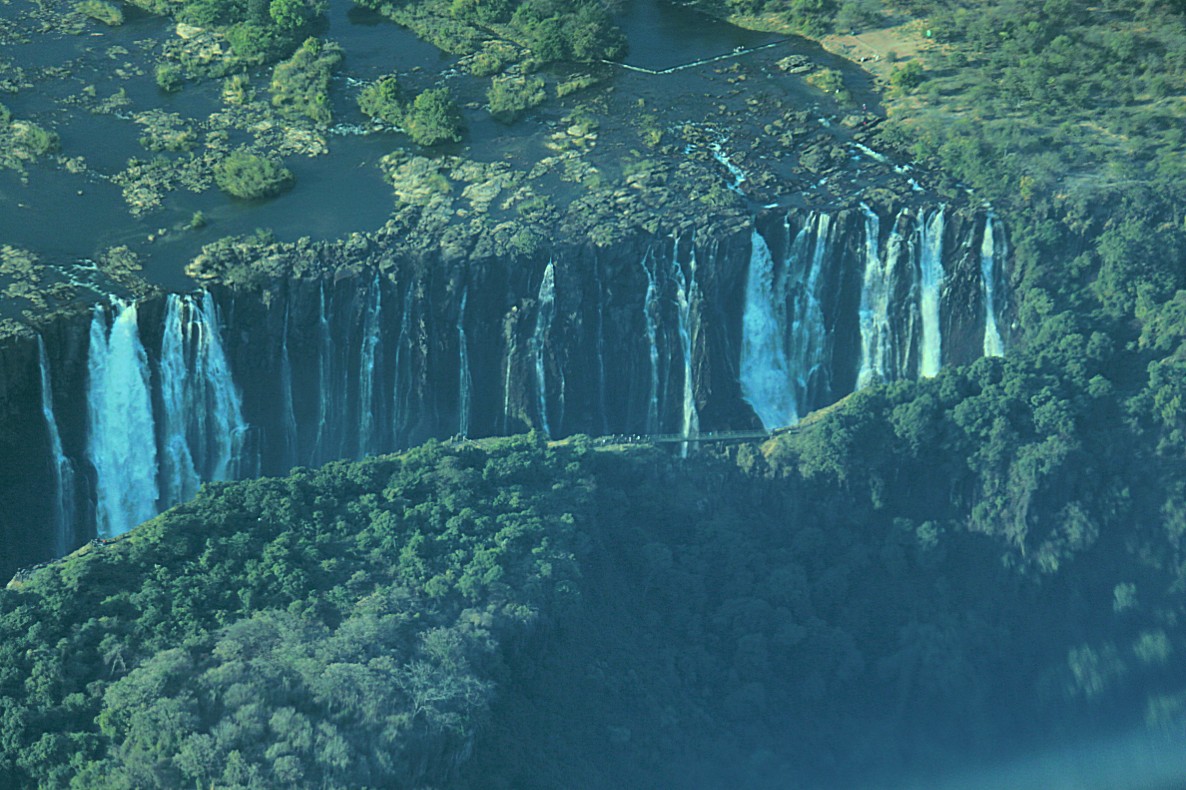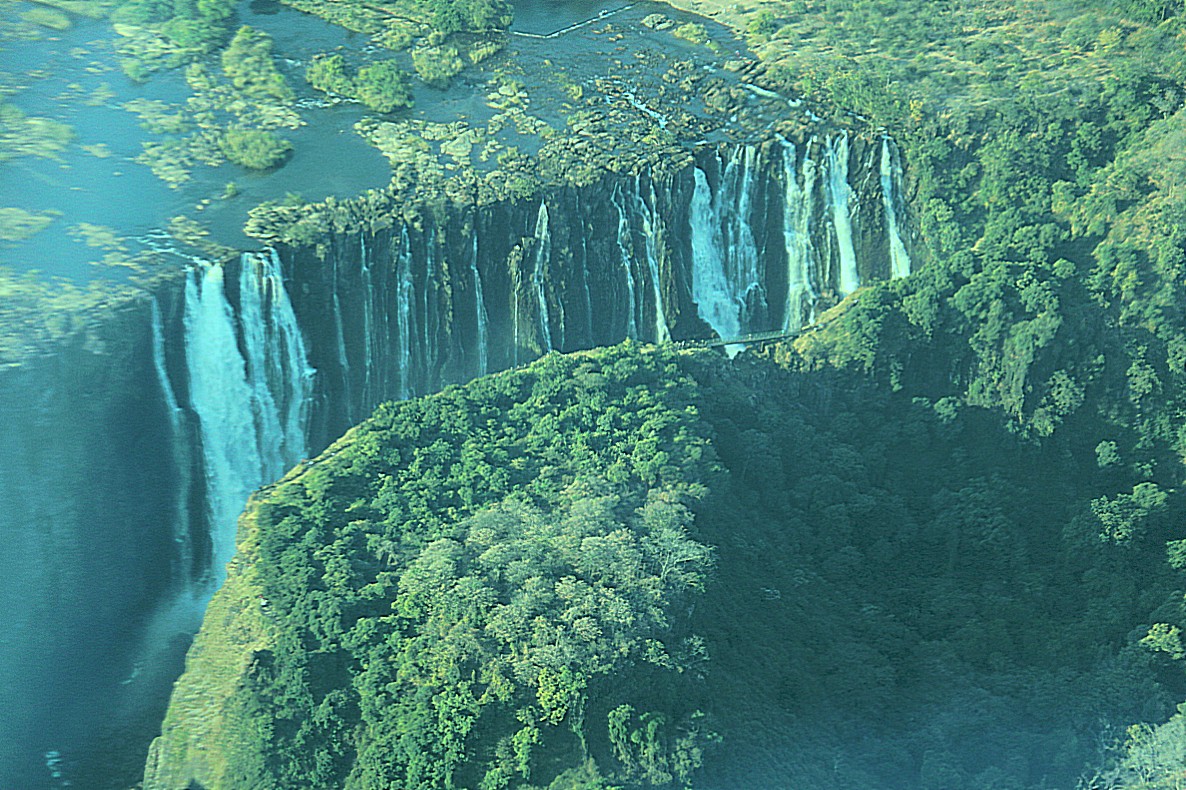 We flew over the second trench and I saw the bridge which was in nomansland between Zimbabwe and Zambia and from which you could do a bungee jump.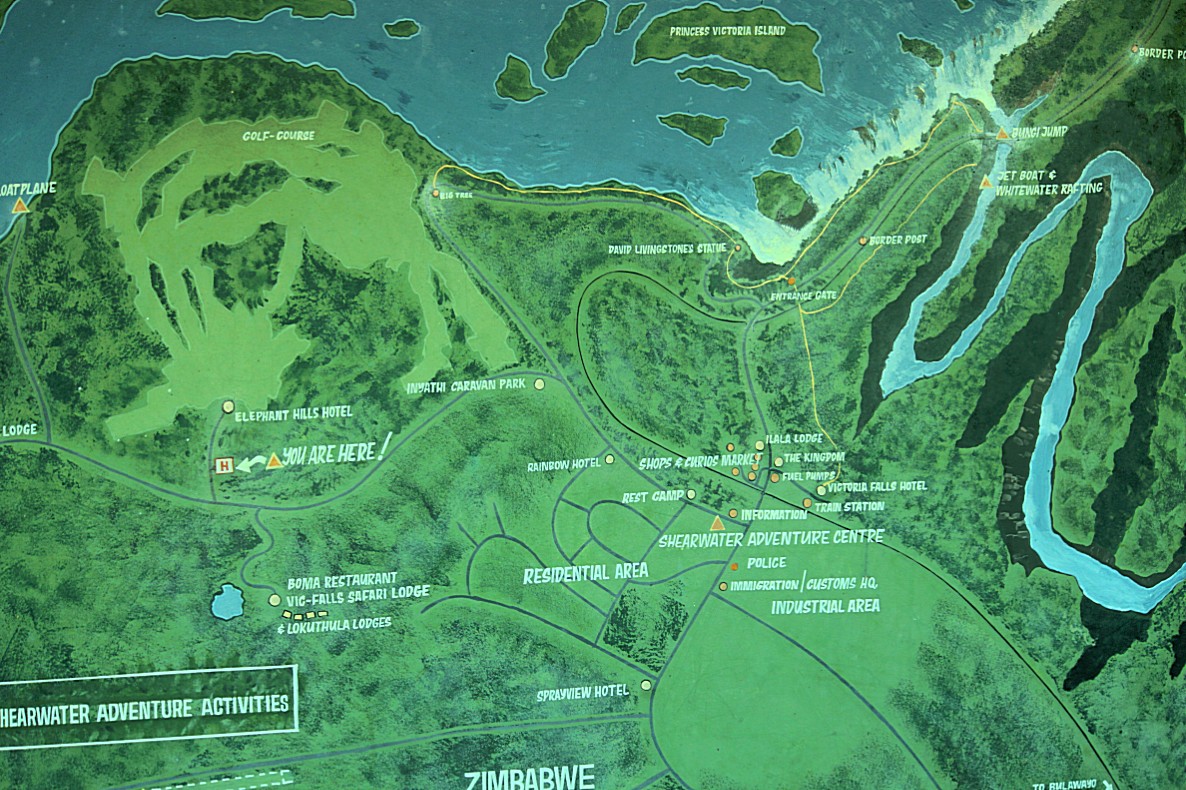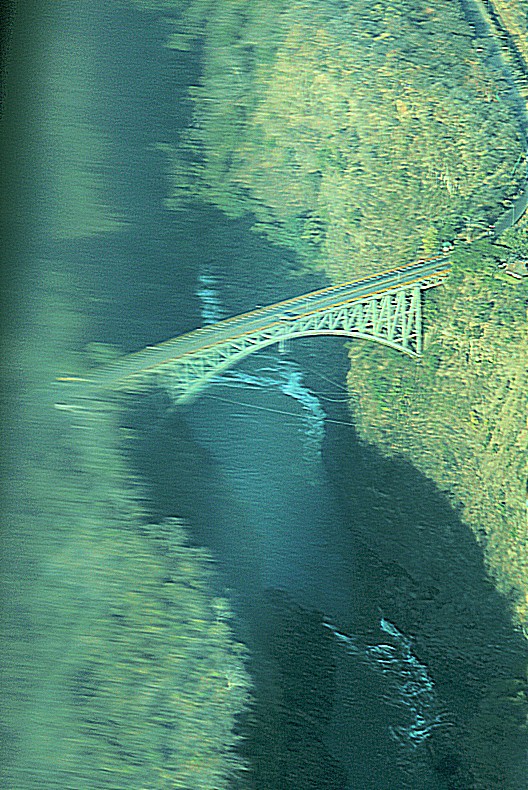 And so we returned to the helicopter platforms…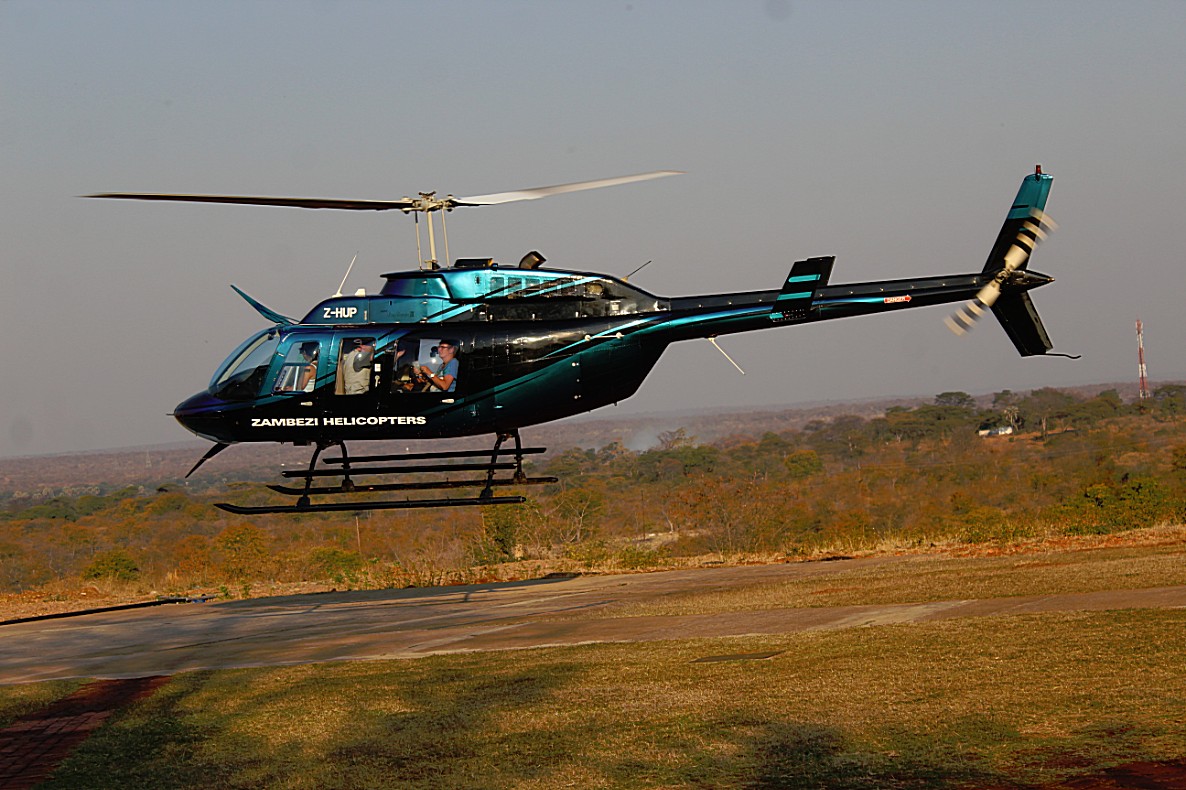 … and a very impressive flight above Victoria Falls ended…