11d. Namibia: Etosha National Park (Day 2 of 3) Noon – 2015
The morning had been fine and then there was the awesome time I spend at the waterhole but still the day was only half way…
I'm not gonna write too much on this blogpost, this one is about the pictures which say more than words ever can. Just one remark though… How can someone who calls himself human, look an African Elephant or Rhino in the eye … and then kill it? That's what I'm asking myself after shooting these pictures…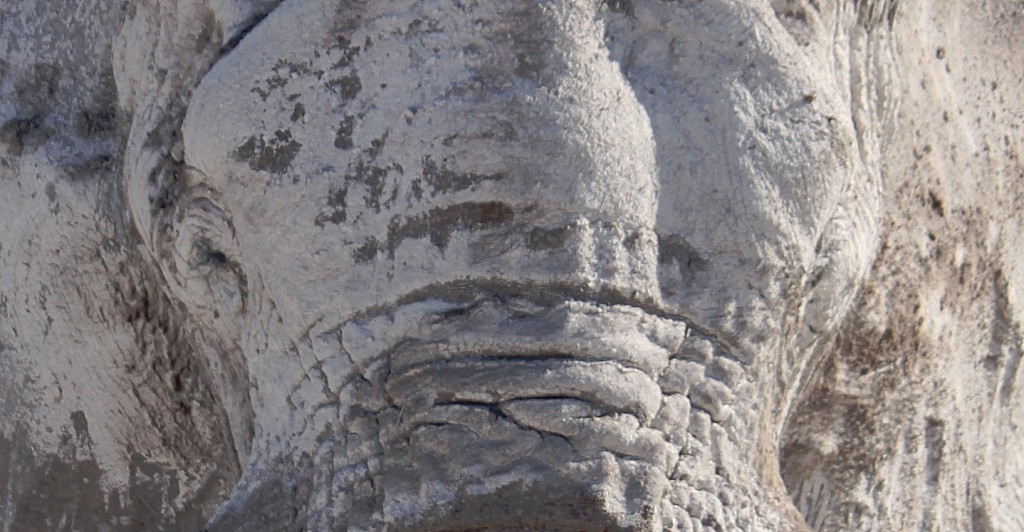 Springbok's were moving towards the waterhole at Namutoni campsite…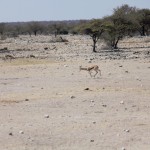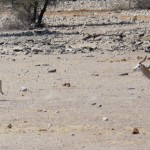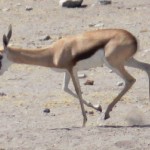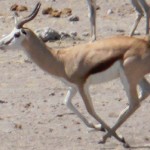 Namutoni
After lunch at the Namutoni Campsite where I visited an old German fortress (Namibia had been a German colony and I had seen buildings similar to this one at Bagamoyo, the old Tanzanian capital of German East Africa)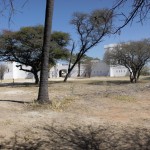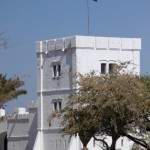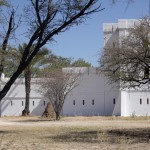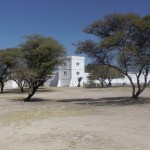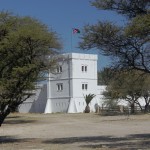 and after that the waterhole near the campsite where lots of Springbok's were gathering to quench their thirst…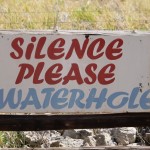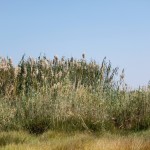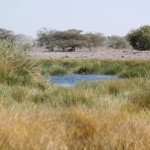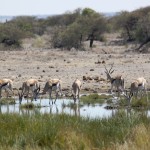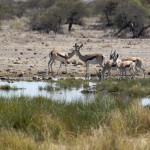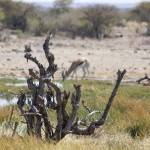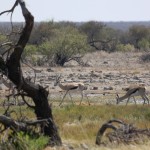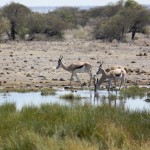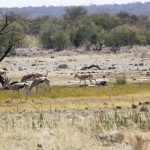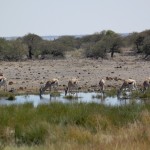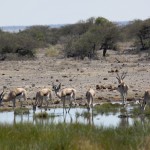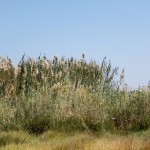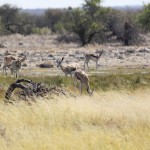 After this another superb safari with our truck…
Martial Eagle
The martial eagle (Polemaetus bellicosus) is a large eagle found in open and semi-open habitats of sub-Saharan Africa. It is the only member of the genus Polemaetus.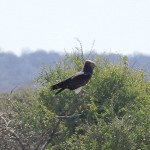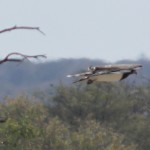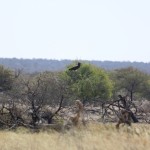 Rhino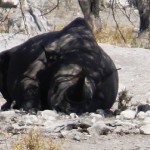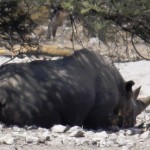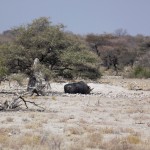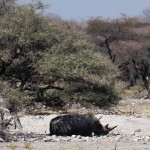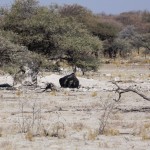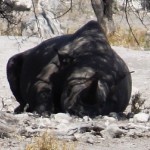 African Elephant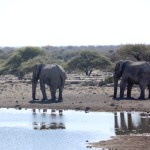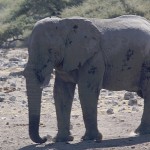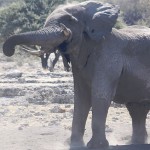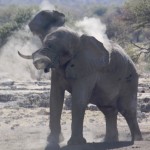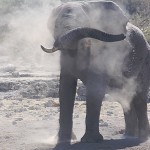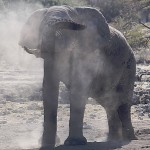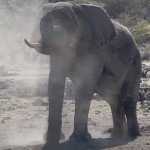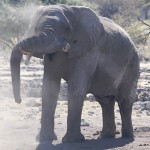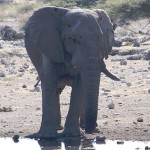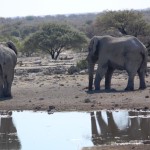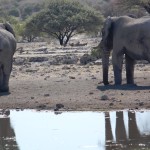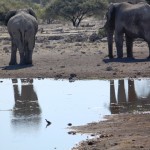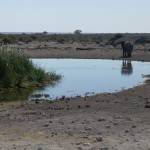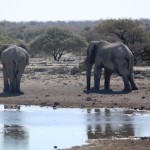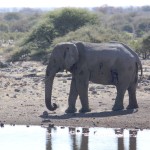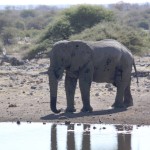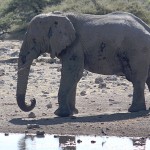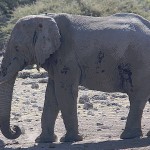 Lilac-breasted roller
The lilac-breasted roller (Coracias caudatus) is an African member of the roller family of birds. It is widely distributed in sub-Saharan Africa and the southern Arabian Peninsula, preferring open woodland and savanna; it is largely absent from treeless places. Usually found alone or in pairs, it perches conspicuously at the tops of trees, poles or other high vantage points from where it can spot insects, lizards, scorpions, snails, small birds and rodents moving about at ground level. Nesting takes place in a natural hole in a tree where a clutch of 2–4 eggs is laid, and incubated by both parents, who are extremely aggressive in defence of their nest, taking on raptors and other birds. During the breeding season the male will rise to great heights, descending in swoops and dives, while uttering harsh, discordant cries.
The sexes are alike in coloration. Juveniles do not have the long tail feathers that adults do.
This species is the national bird of Kenya.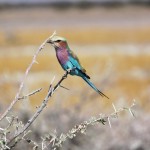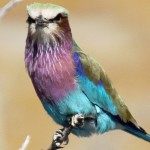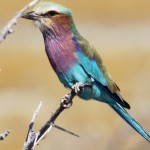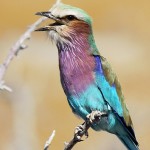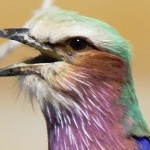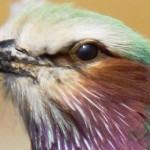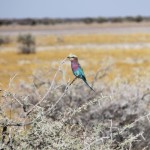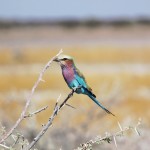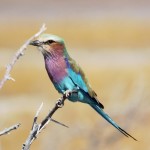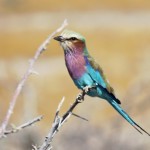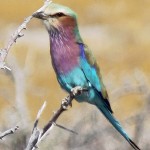 Giraffe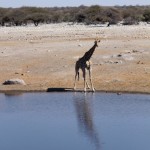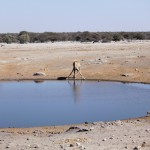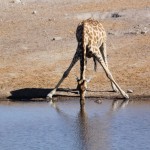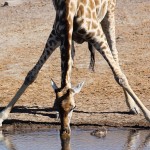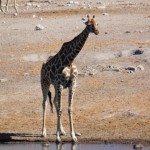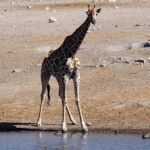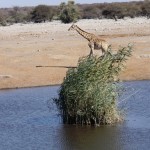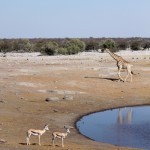 Springbok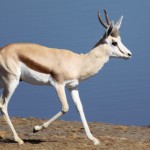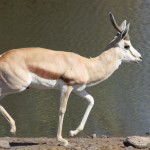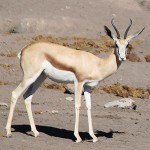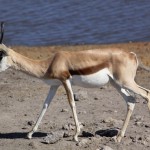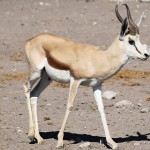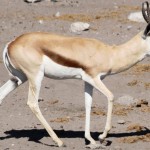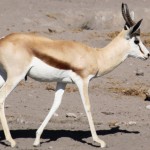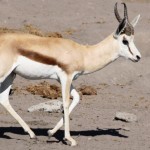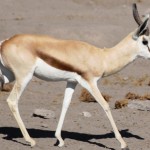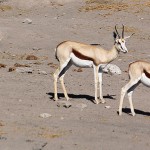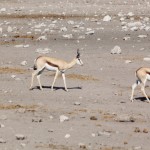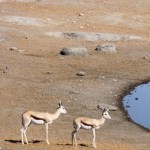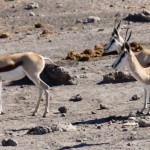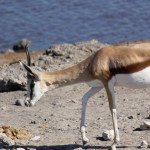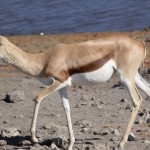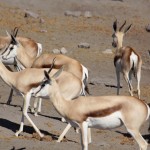 Guinea Fowls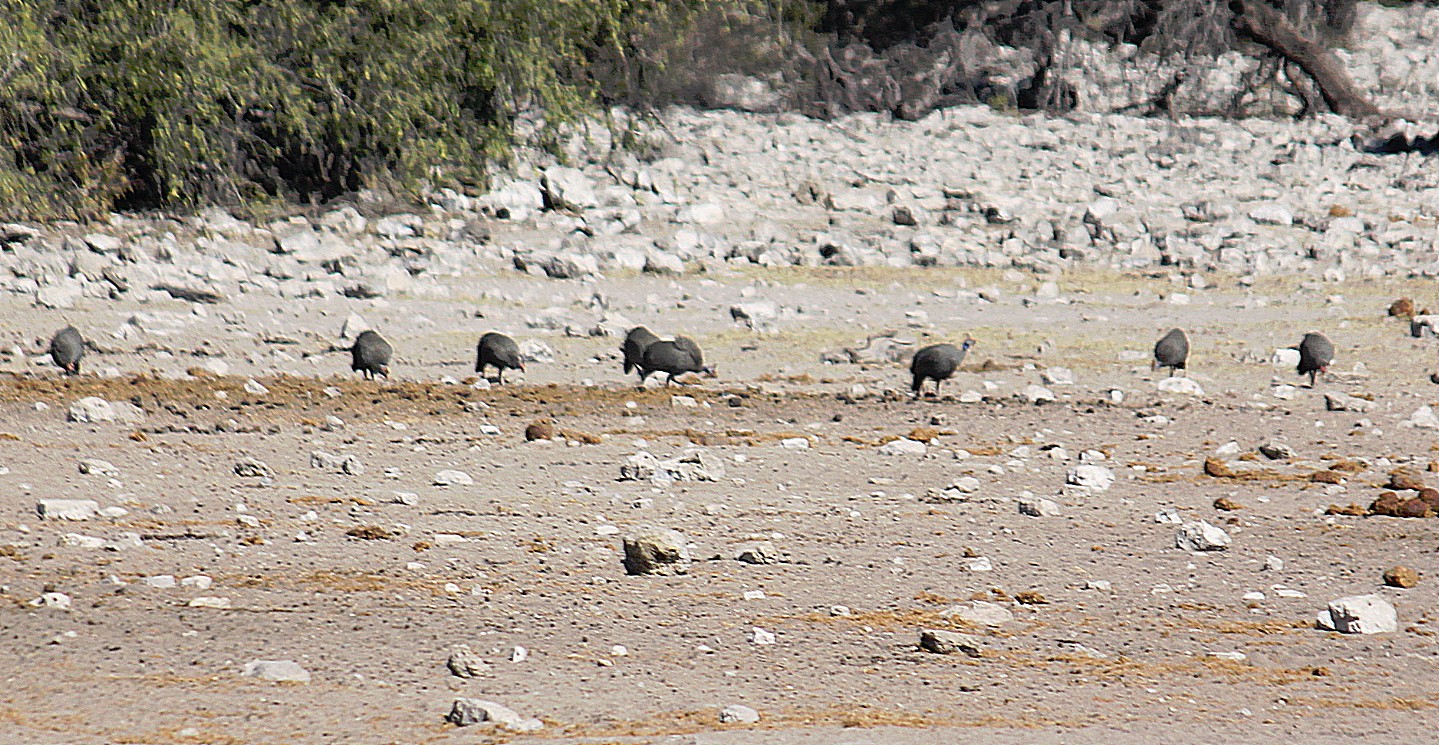 The Giraffes are coming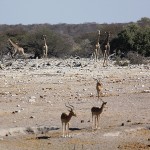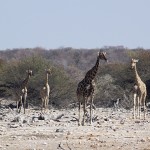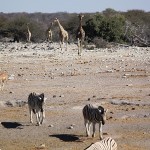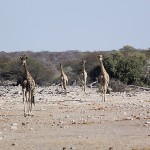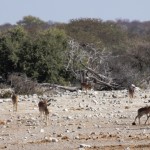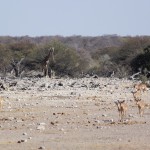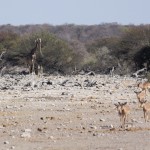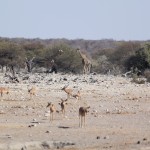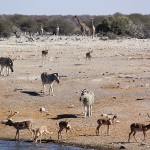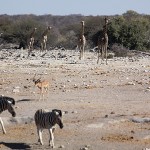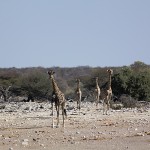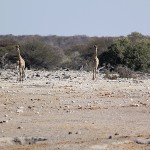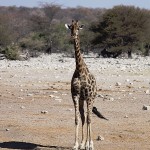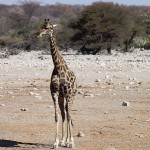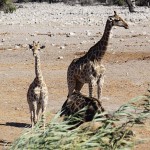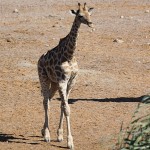 Burchell's Zebra and Black Faced Impalas at the waterhole…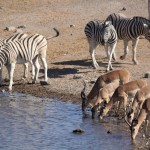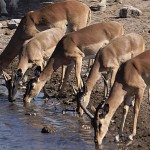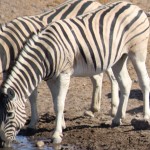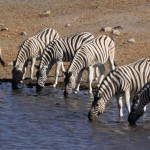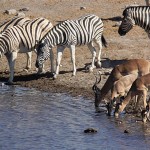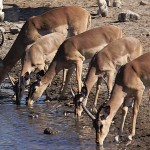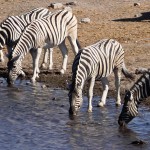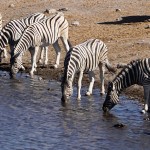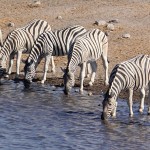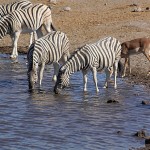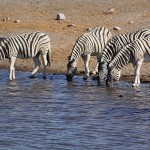 Southern yellow-billed hornbill
The southern yellow-billed hornbill (Tockus leucomelas) is a hornbill found in southern Africa. Yellow-billed hornbills feed mainly on the ground, where they forage for seeds, small insects, spiders and scorpions. This hornbill is a common, widespread resident of the dry thorn fields and broad-leafed woodlands. They can often be seen along roads and rivers.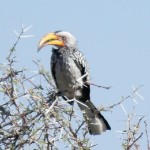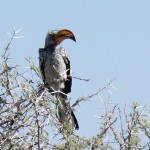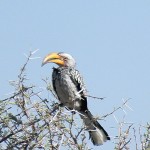 Blue Wildebeest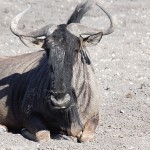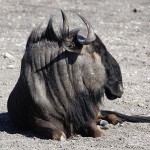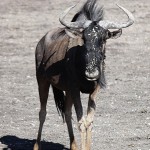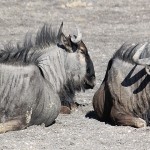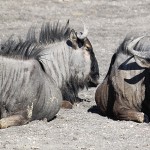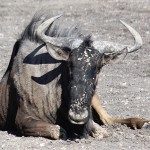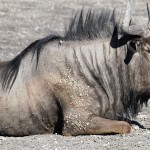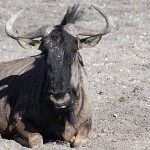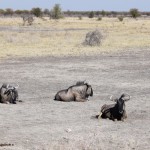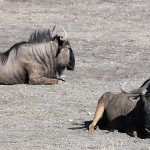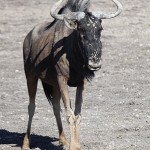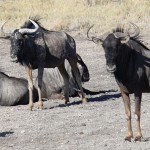 Awesome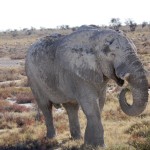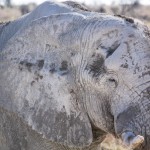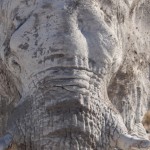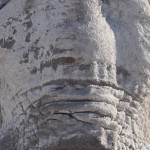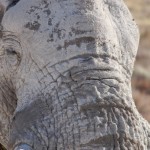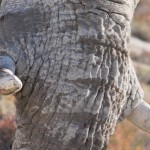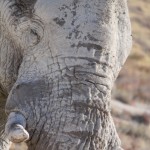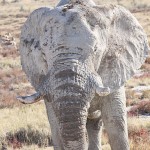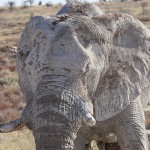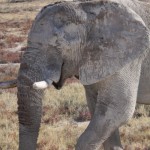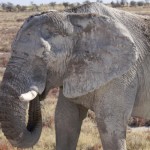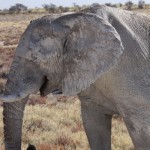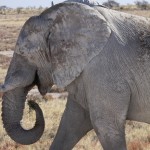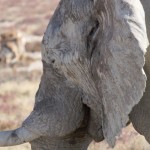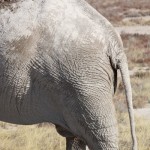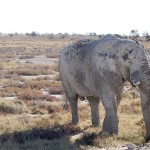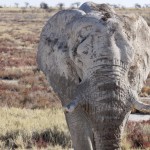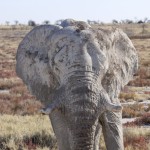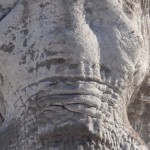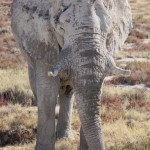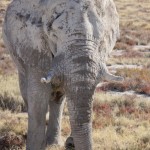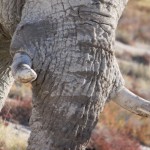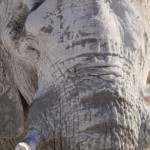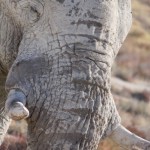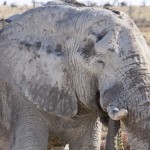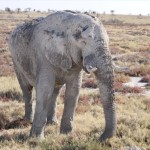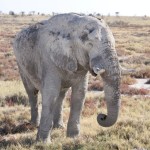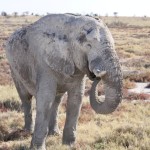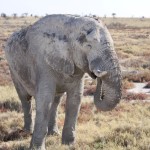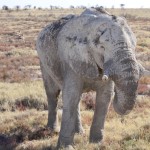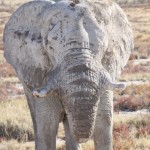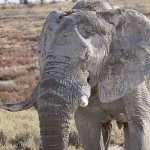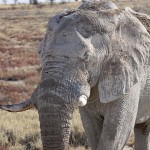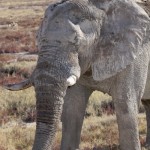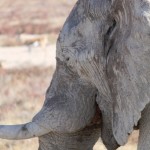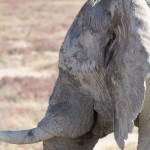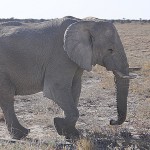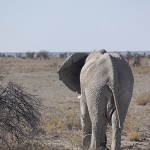 Black Rhinoceros
The black rhinoceros or hook-lipped rhinoceros (Diceros bicornis) is a species of rhinoceros, native to eastern and southern Africa including Botswana, Kenya, Malawi, Mozambique, Namibia, South Africa, Swaziland, Tanzania, Zambia, and Zimbabwe. Although the rhinoceros is referred to as black, its colors vary from brown to grey.
The other African rhinoceros is the white rhinoceros (Ceratotherium simum). The word "white" in the name "white rhinoceros" is often said to be a misinterpretation of the Afrikaans word wyd (Dutch wijd) meaning wide, referring to its square upper lip, as opposed to the pointed or hooked lip of the black rhinoceros. These species are now sometimes referred to as the square-lipped (for white) or hook-lipped (for black) rhinoceros.
The species overall is classified as critically endangered, and three subspecies, one including the western black rhinoceros, were declared extinct by the IUCN in 2011.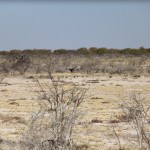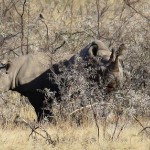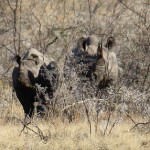 Share this blog on:or even better Follow Wandelgek on: