7a. Flight over the Namib Desert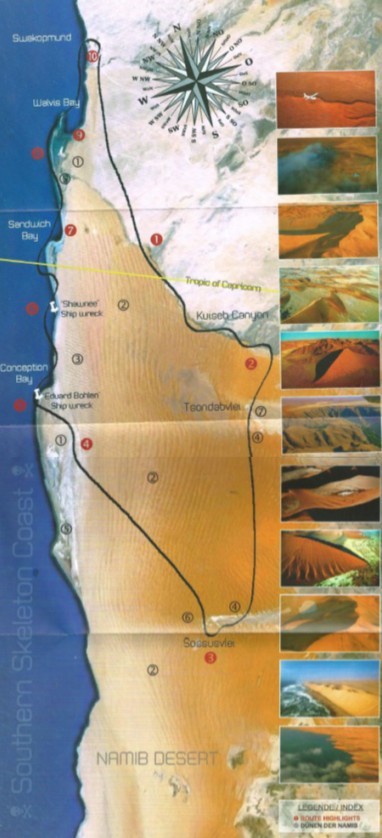 This tip is for everyone travelling the Namib sand dunes. If you get to Swakopmund be it after or prior to visiting the sand dune sea, book a flight over those dunes!
It is an amazing over two hour experience where you'll see and learn a lot of the landscape you passed through or will pass through overland. But the experience is so much different than the overland tour. Hope this blog will help convince you to spend that money. It's worthwhile.
Having said this, I booked my flight without hesitation at Sossusfly. Click the logo beneath to visit their website.


They come and pick you up at your hotel and bring you to the airport of Swakopmund.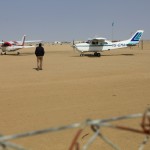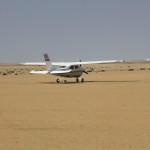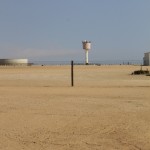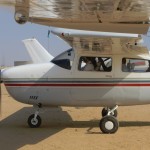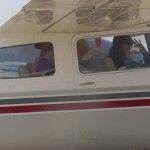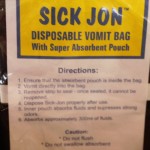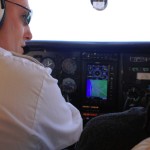 Ascending from the airport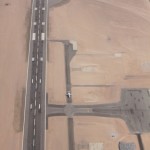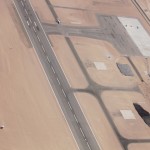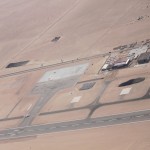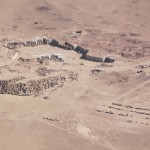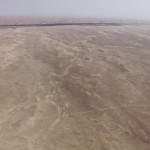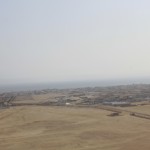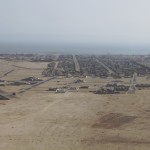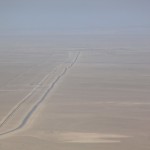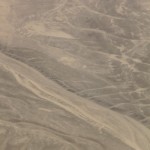 The Atlantic ocean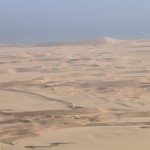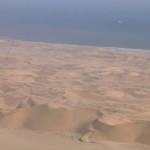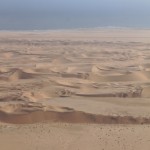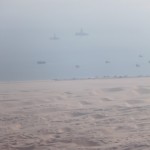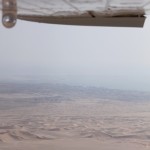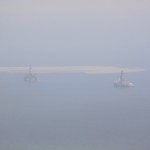 Sunlit sand dunes roll and undulate and are beautiful in a way that is not of this world. Around there is sand and ochre dunes stand sentinel against the blue sky. Add to the sand sea a low level flight along the green Kuiseb to the Kuiseb Canyon, as well along the coastline, which has its own story to tell. Listen carefully – each of the Atlantics wild waves will whisper a different story in your ear: of diamond camps, shipwrecks that rust away on the shoreline, the long wall also called wall of death. The clean golden smell of the desert on a hot day will be with you forever.
Highlights:
Kuiseb Riverbed, a very contrast green border between the sand sea and the yellow gravel plains, Kuiseb Canyon, Tsondabvlei, Namib Desert with 7 different dune types, via Sossusvlei (dead vlei and other vlei's in the highest dunes) to the southern Skeleton Coast, past Diamond Camps, Conception Bay with the most visible shipwreck "Eduard Bohlen"(1909), seal colonies, long wall, past shipwreck "Shaunee", wedged between the Namib sand sea and the Atlantic Ocean lies a unique wetland: Sandwich Harbour, past Saltpans, Walvis Bay, Lagoon, via Dunebelt back to Swakopmund.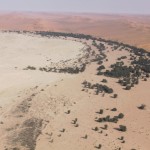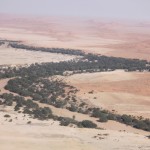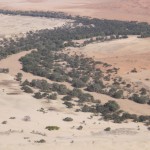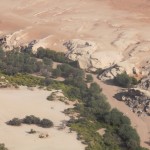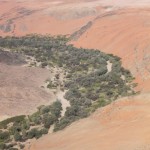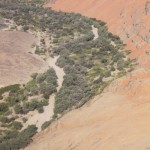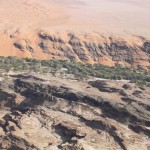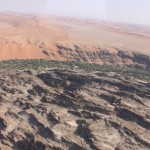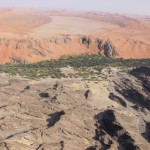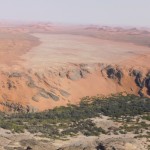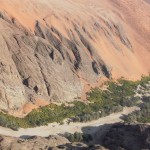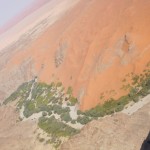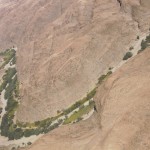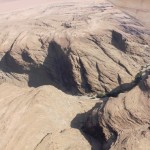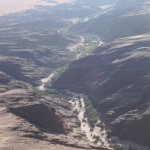 The desert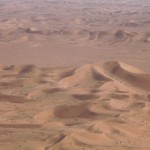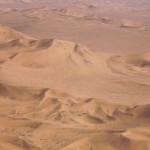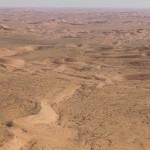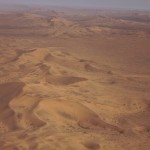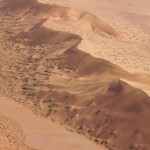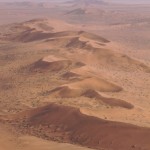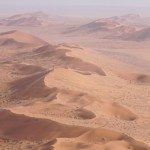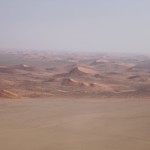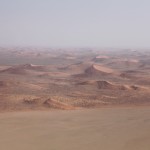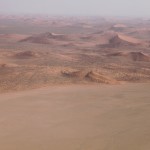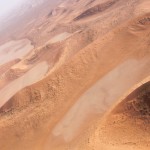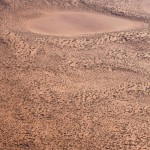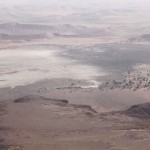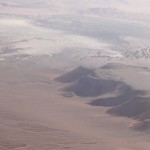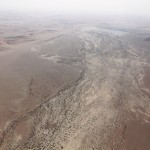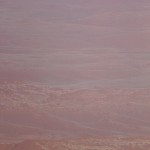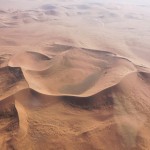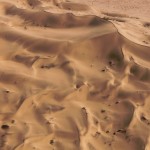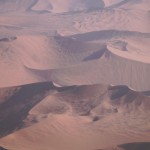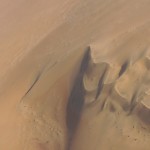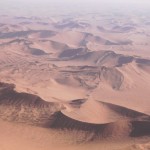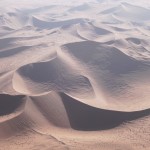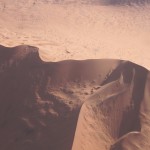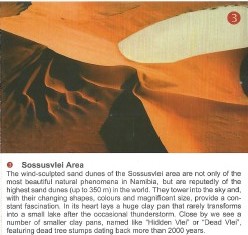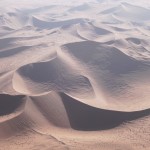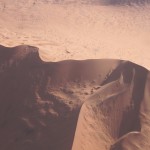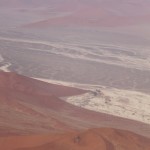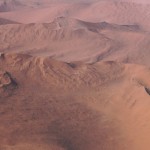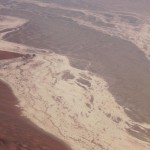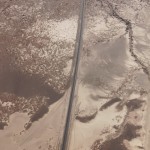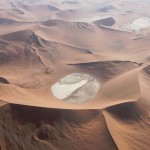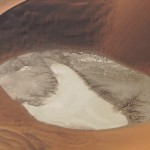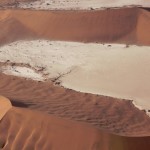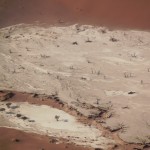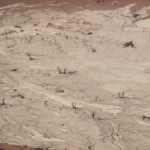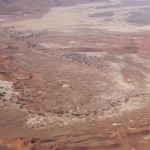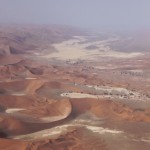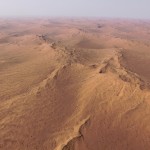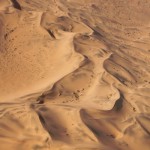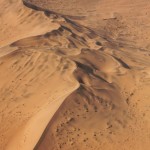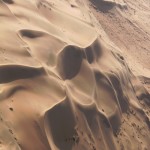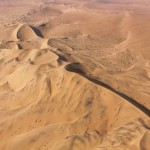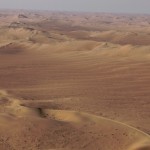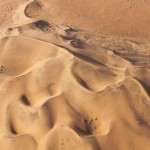 The feel is that of the Out of Africa movie scene, where Denys Finch Hatton takes Baroness Karen Blixen on a flight high above Africa and on a picknick. Can you hear the music written by John Barry that accompanies those scenes?
Well that was how I felt when flying over the Namib, while my eyes were popping out of their sockets…
The desert and the plane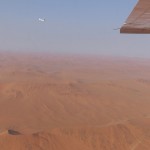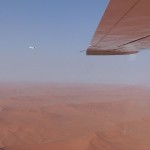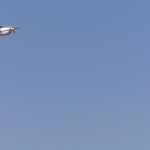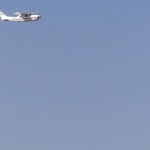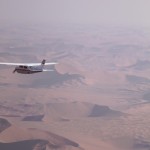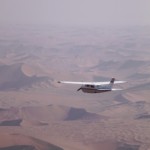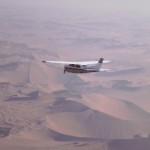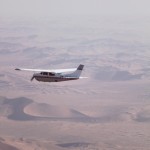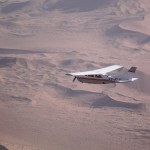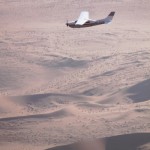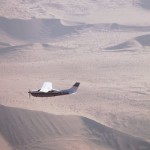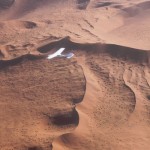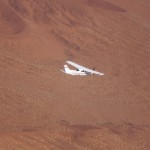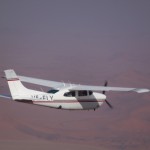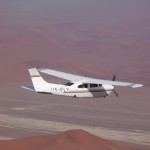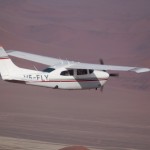 See more of this desert flight at:  7b. Flight over the Namib desert (continued)