Thamespath long distance walk: 2c. Visit to the River and Rowing Museum in Henley-on-Thames
The Wandelgek followed the riverbank for a while until reaching the River and Rowing Museum…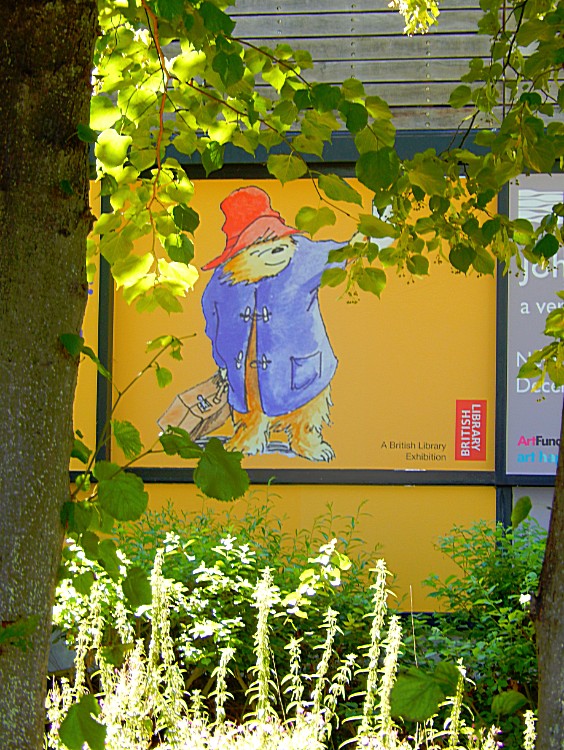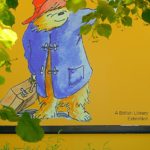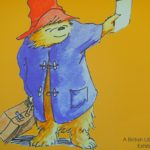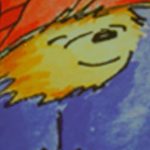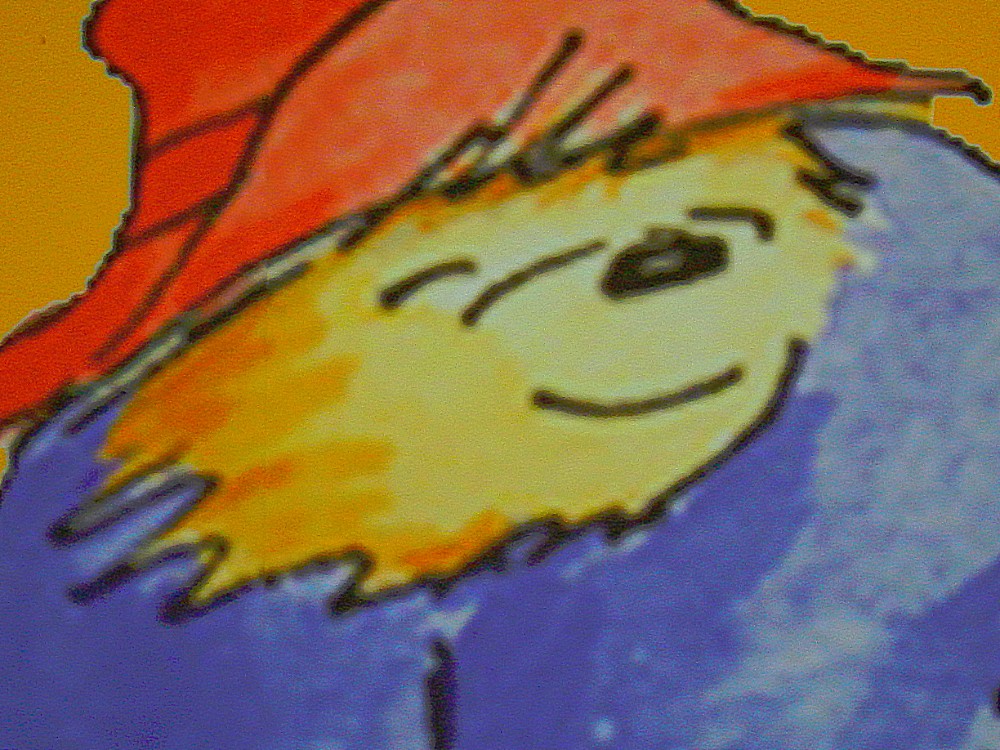 There was a big surprise because the British Library had a temporary exhibition on….
ILLUSTRATORS OF CLASSIC CHILDRENS BOOKS…
What a very pleasant coincidence :-)))))
The Wandelgek decided to take full advantage of this chance or quoting Bert in Mary Poppins: "THIS IS WHAT YOU MIGHT CALL A FORTUITOUS CIRCUMSTANCE."
Dive into 100 years of children's classics this summer at the River & Rowing Museum, in Henley. Families will be invited to explore the magical world of children's book illustrations, in this wonderful interactive exhibition from the British Library.
From beautiful and rare first editions to original artwork by the likes of Quentin Blake, Michael Foreman, Peggy Fortnum and Lauren Child, the exhibition revisits much loved stories and characters that have been re-illustrated and reinterpreted for different generations of children.
Picture This focuses on 10 classics: Just So Stories, The Iron Man, Charlie and the Chocolate Factory, The Wind in the Willows, Paddington Bear, Peter Pan and Wendy, The Hobbit, The Borrowers, The Secret Garden and The Railway Children.
Of 9 of these classics you'll find a collection of original illustrations, first editions, manuscripts and texts tableau as shown at the exhibition below.

1. Just so stories for little children (1902)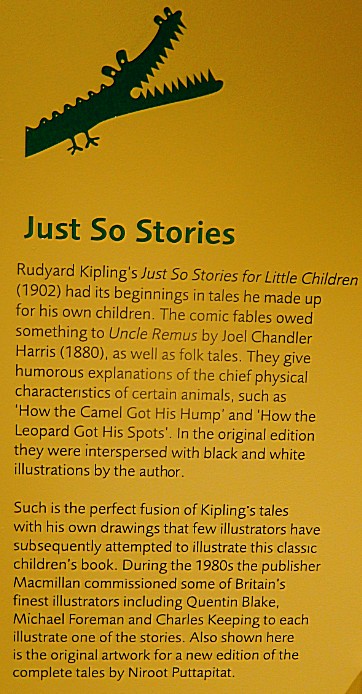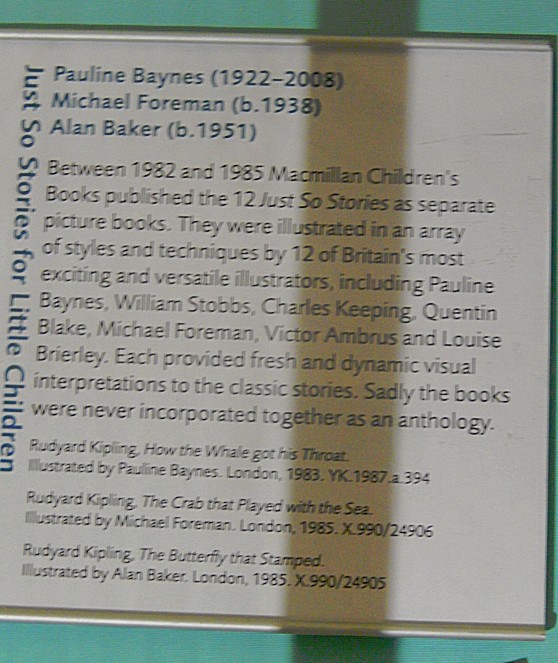 Personally The Wandelgek as a huge and fanatic Tolkien fan knew the marvelous illustrations of Tolkiens favorite illustrator Pauline Baynes very well.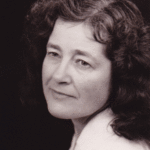 Pauline Diana Baynes (9 September 1922 – 1 August 2008) was an English illustrator whose work encompassed more than 100 books, notably several by C. S. Lewis and J. R. R. Tolkien.
In 1948 Tolkien was visiting his publishers, George Allen & Unwin, to discuss some disappointing artwork that they had commissioned for his novella Farmer Giles of Ham, when he spotted, lying on a desk, some witty reinterpretations of medieval marginalia from the Luttrell Psalter that greatly appealed to him. These, it turned out, had been sent to the publishers "on spec" by the then-unknown Pauline Baynes. Tolkien demanded that the creator of these drawings be set to work illustrating Farmer Giles of Ham and was delighted with the subsequent results, declaring that Pauline Baynes had "reduced my text to a commentary on her drawings". Further collaboration between Tolkien and his Farmer Giles illustrator followed, and a lifelong friendship developed … Later, when she showed him her artwork for a poster featuring Frodo and Bilbo Baggins, the author nodded approvingly and murmured quietly: "There they are, there they are."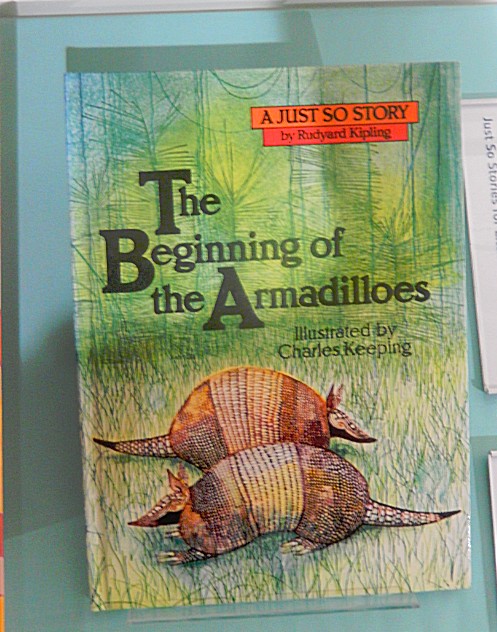 2. Charlie and the Chocolate Factory (1964)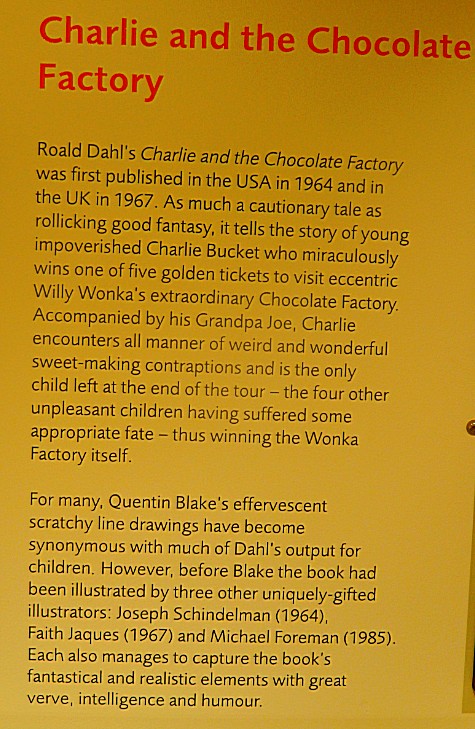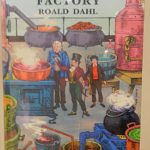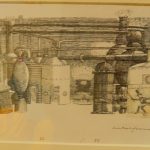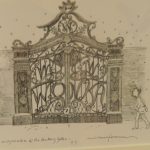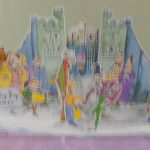 3. The Hobbit, or, There and back again (1937)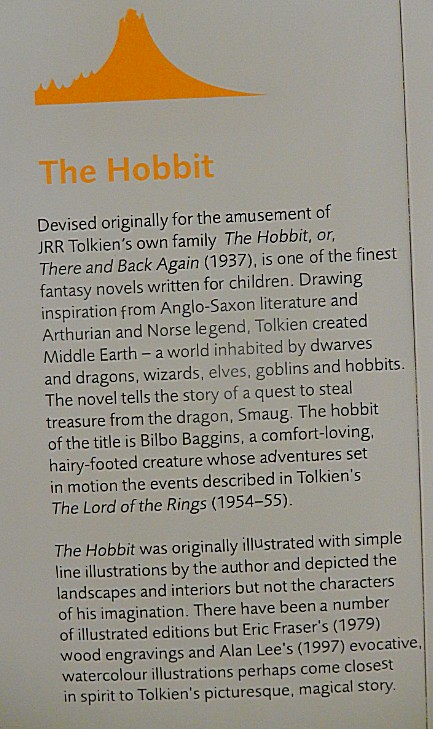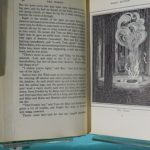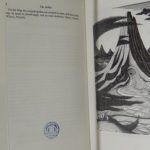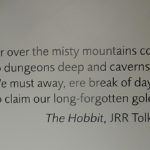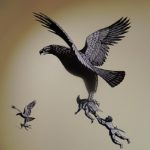 4. The Borrowers (1952)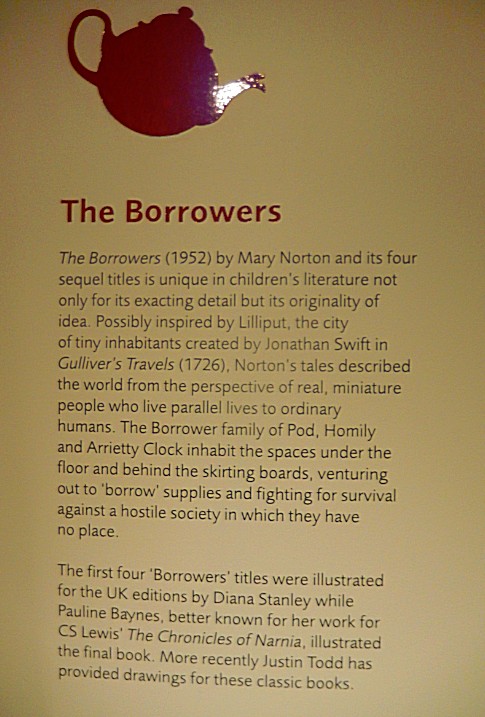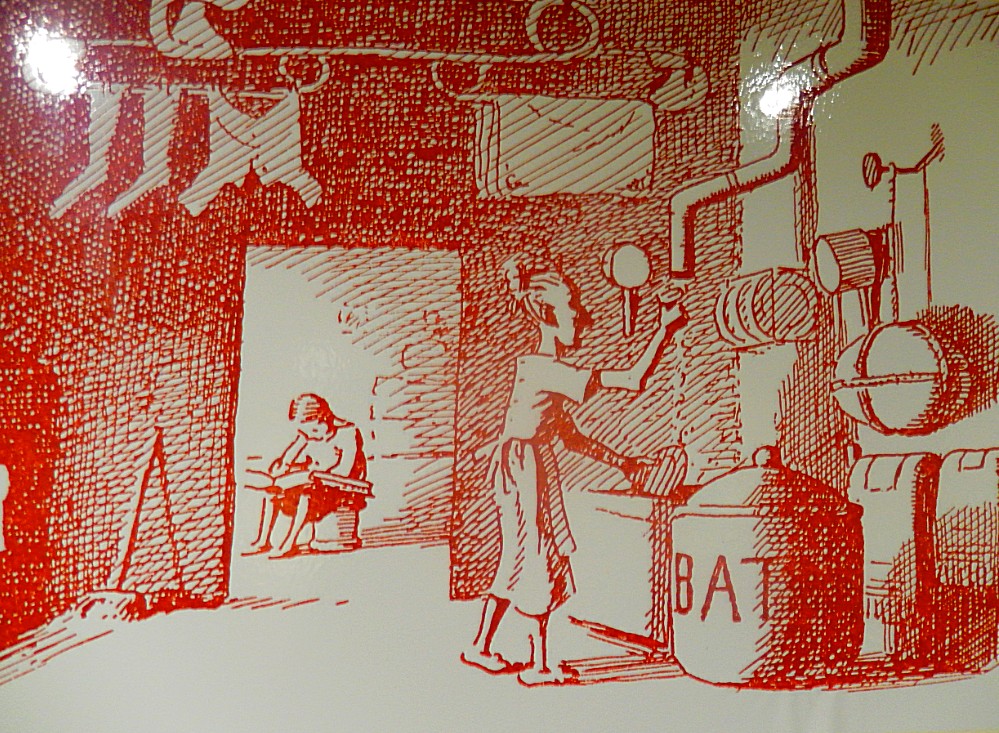 5. Peter Pan and Wendy (1911)
6. The Railway Children (1906)
7. The Secret Garden (1911)
8. A Bear called Paddington (1958)
And last but not least…
10. The Wind in the Willows (1908)