Thamespath long distance walk: 1. From London to the start in Marlow (City walk)
From Paddington Station The Wandelgek took the train to Maidenhead and there he had to change trains. The station of Maidenhead is on the main railway course from London westward.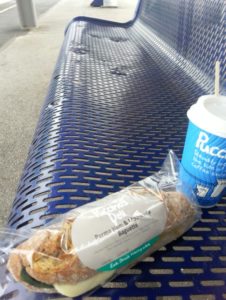 On the platform The Wandelgek found this little bench to eat a sandwich and drink a coffee (got a bit lost of the count though ;-)) sitting next too very good company and a piece of almost forgotten Dutch history 🙂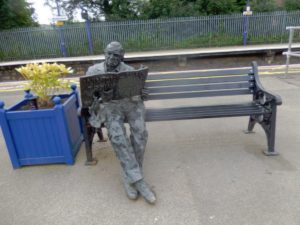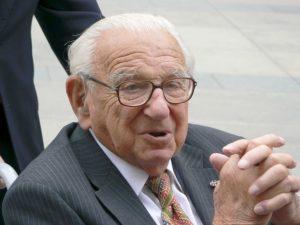 The statue was that of Sir Nicholas George Winton MBE (born Wertheim; 19 May 1909 – 1 July 2015).
Sir Nicholas George Winton MBE was a British humanitarian who organized the rescue of 669 children, most of them Jewish, from Czechoslovakia on the eve of the Second World War in an operation later known as the Czech Kindertransport (German for "children transportation"). Winton found homes for the children and arranged for their safe passage to Britain. The world found out about his work over 40 years later, in 1988. The British press dubbed him the "British Schindler".
In 2003 Winton was knighted by Queen Elizabeth II for "services to humanity, in saving Jewish children from Nazi occupied Czechoslovakia". On 28 October 2014, he was awarded the highest honour of the Czech Republic, the Order of the White Lion (1st class), by Czech President Miloš Zeman.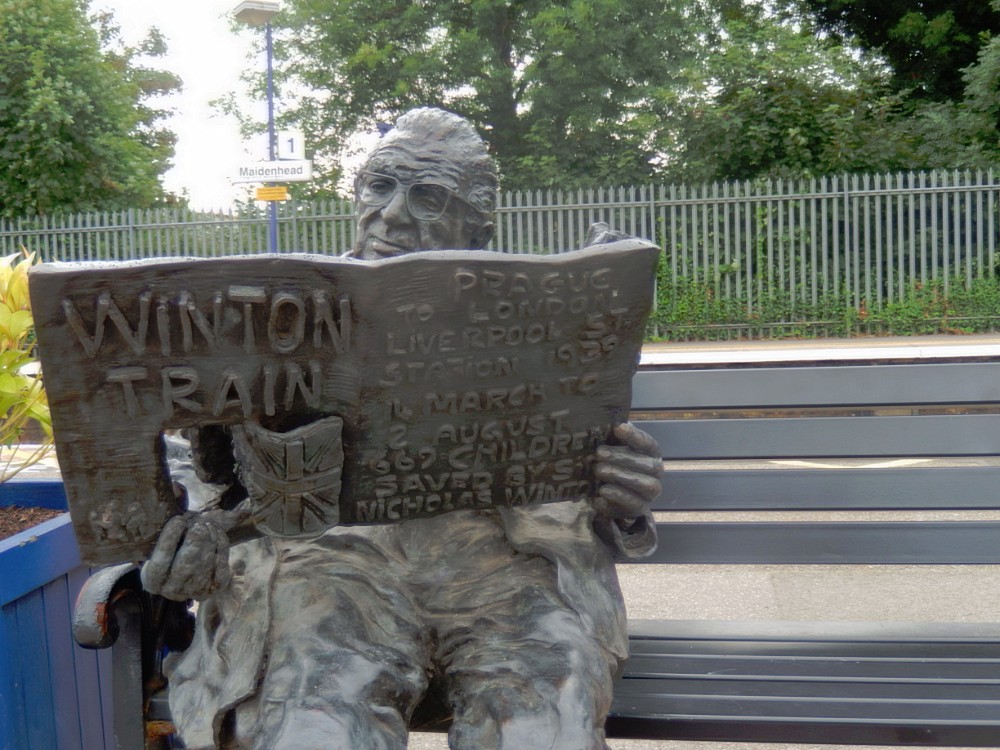 Rescue work
Shortly before Christmas 1938, Winton was planning to travel to Switzerland for a skiing holiday. He decided instead to visit Prague and help Martin Blake, who was in Prague as an associate of the British Committee for Refugees from Czechoslovakia, then in the process of being occupied by Germany, and had called Winton to ask him to assist in Jewish welfare work. Winton single-handedly established an organization to aid children from Jewish families at risk from the Nazis. He set up his office at a dining room table in his hotel in Wenceslas Square. In November 1938, following Kristallnacht in Nazi-ruled Germany, the House of Commons approved a measure to allow the entry into Britain of refugees younger than 17, provided they had a place to stay and a warranty of £50 was deposited for their eventual return to their own country.
The Netherlands
An important obstacle was getting official permission to cross into the Netherlands, as the children were to embark on the ferry at Hoek van Holland. After Kristallnacht in November 1938, the Dutch government officially closed its borders to any Jewish refugees. The border guards, marechaussees, searched for them and returned any found to Germany, despite the horrors of Kristallnacht being well known.
Winton succeeded, thanks to the guarantees he had obtained from Britain. After the first train, the process of crossing the Netherlands went smoothly. Winton ultimately found homes in Britain for 669 children, many of whose parents would perish in the Auschwitz concentration camp. His mother worked with him to place the children in homes and later hostels. Throughout the summer of 1939, he placed photographs of the children in Picture Post seeking families to accept them. He also wrote to US politicians such as Roosevelt, asking them for haven for more children. He said that two thousand more might have been saved if they had helped but only Sweden took any besides those sent to Britain. The last group of 250, scheduled to leave Prague on 1 September 1939, were unable to depart. With Hitler's invasion of Poland on the same day, the Second World War had begun. Of the children due to leave on that train, only two survived the war.
Winton acknowledged the vital roles of Doreen Warriner (March 16, 1904 – December 17, 1972), Trevor Chadwick (April 22, 1907 – December 23, 1979), Nicholas Stopford, Beatrice Wellington (June 15, 1907 – ?), Josephine Pike, and Bill Barazetti (1914 – 2000) in Prague who also worked to evacuate children from Europe. Winton was in Prague for only about three weeks before the Nazis occupied the country. He never set foot in Prague Station. As he later wrote, "Chadwick did the more difficult and dangerous work after the Nazis invaded… he deserves all praise".
From Maidenhead a side track departs towards Marlow (and ends there). The Wandelgek drank another cup of coffee (got completely lost of the count :-)) in the train.
Marlow, Buckinghamshire
Marlow (historically Great Marlow or Chipping Marlow) is a town and civil parish within Wycombe district in south Buckinghamshire, England. It is located on the River Thames, 4 miles (6.5 km) south-southwest of High Wycombe, 5 miles (8 km) west-northwest of Maidenhead and 33 miles (53 km) west of central London.
In Marlow The Wandelgek first walked towards the river Thames and the pinnacled church tower of All Saints Church and its graveyard. Walking towards the church the first signposts were sighted, indicating the Thamespath was near.
All Saints Church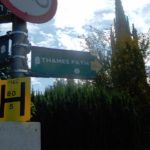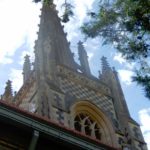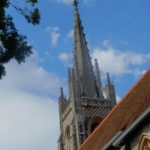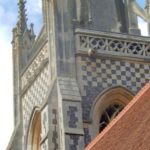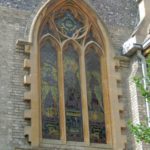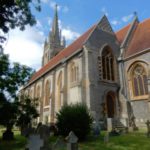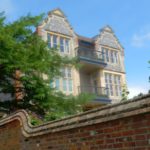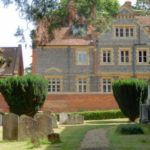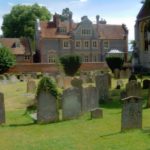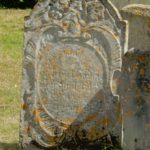 T.S. Elliot
At the graveyard was a monument containing a text by Thomas Stearns Eliot OM (26 September 1888 – 4 January 1965) (lived in Marlow during the early 20th century) who was a US and British essayist, publisher, playwright, literary and social critic, and "one of the twentieth century's major poets". He moved from his native United States to England in 1914 at the age of 25, settling, working, and marrying there. He was eventually naturalised as a British subject in 1927 at the age of 39, renouncing his American citizenship.
Eliot attracted widespread attention for his poem "The Love Song of J. Alfred Prufrock" (1915), which was seen as a masterpiece of the Modernist movement. It was followed by some of the best-known poems in the English language, including The Waste Land (1922), "The Hollow Men" (1925), "Ash Wednesday" (1930), and Four Quartets (1943). He was also known for his seven plays, particularly Murder in the Cathedral (1935). He was awarded the Nobel Prize in Literature in 1948, "for his outstanding, pioneer contribution to present-day poetry".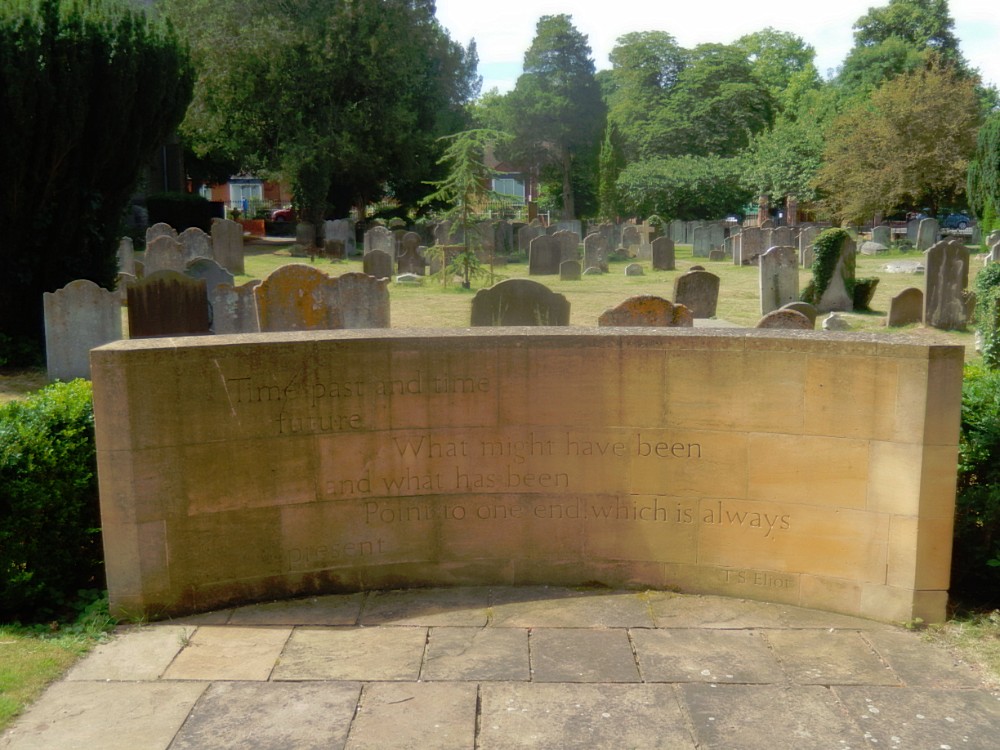 Just outside of the graveyard was a statue for theatrical impressario Charles Frohman, whowent down with the Lusitania in 1915.
At the statue I got into a short conversation with two elderly ladies who had just been visiting Marlow and had done a short city tour. I asked wether I could photograph the route on their tourist map and afterwards I decided to first visit Marlow properly before starting my first day walk on the Thames path.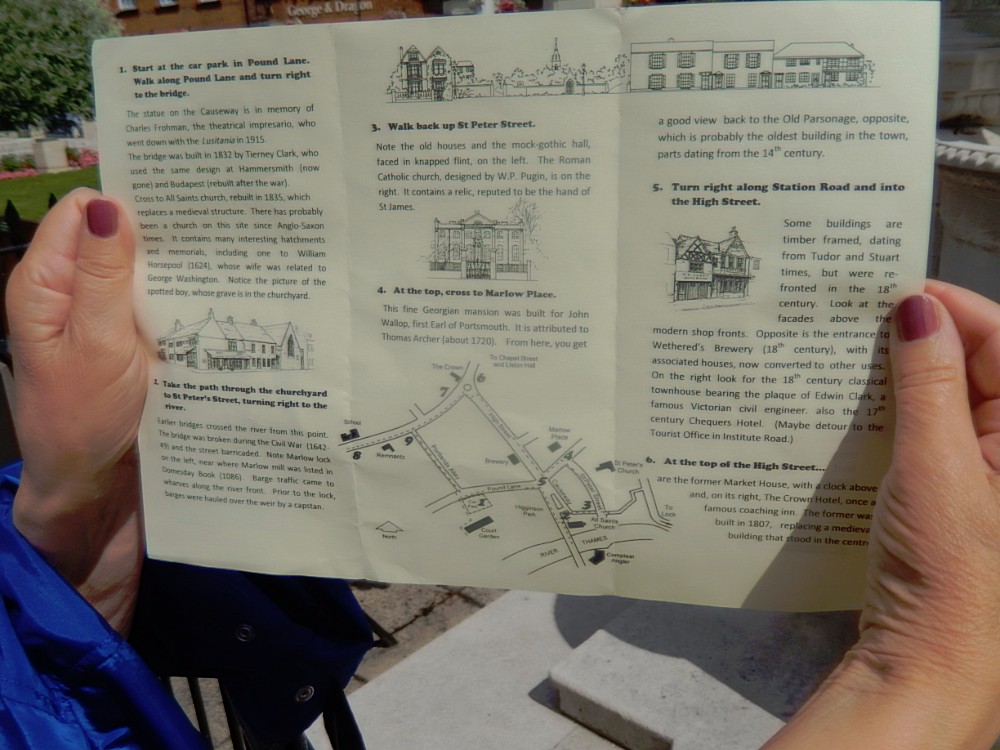 West Street
With this map photo he was now able to do a short Touristic walk through Marlow and I walked through Highstreet and the West street
In West street was a very old inn named the Ship. The building was wooden one and this wood was obtained from an old wooden sail ship…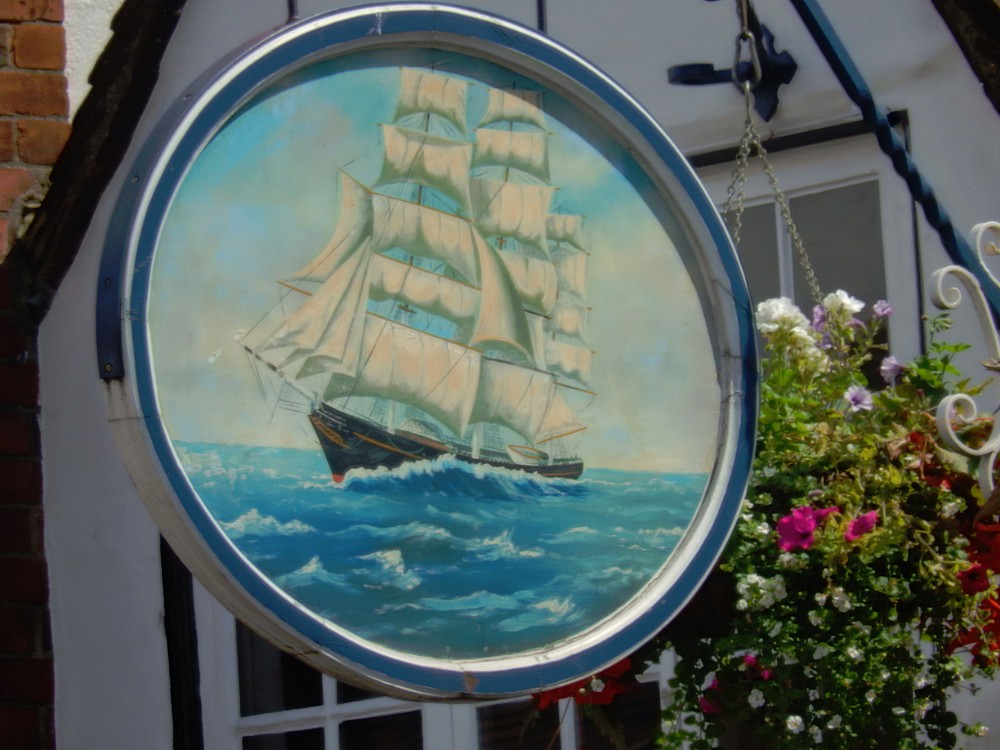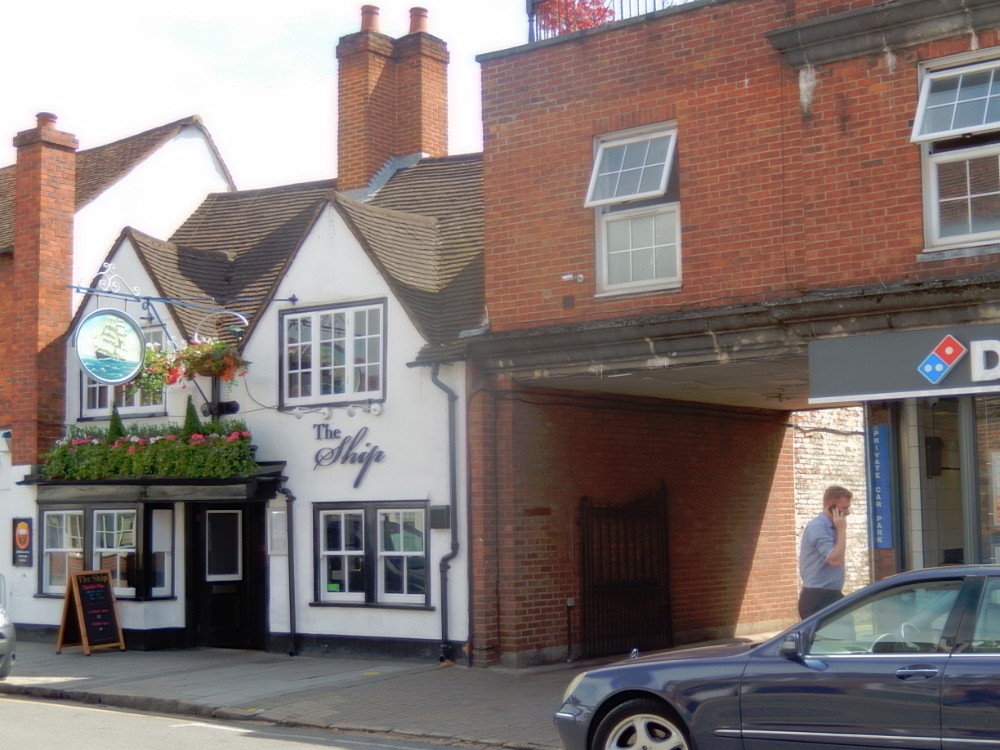 West street was also where he found the house where famous poet Percey Blyse Shelley and his just as famous wife Mary Shelley lived. Percy Bysshe Shelley (4 August 1792 – 8 July 1822) was one of the major English Romantic poets, and is regarded by some as among the finest lyric, as well as epic, poets in the English language. A radical in his poetry as well as in his political and social views, Shelley did not see fame during his lifetime, but recognition for his poetry grew steadily following his death. Shelley was a key member of a close circle of visionary poets and writers that included Lord Byron, Leigh Hunt, Thomas Love Peacock, and his own second wife, Mary Shelley,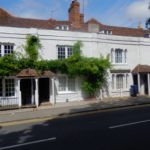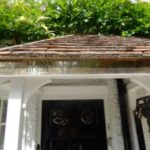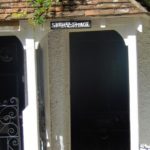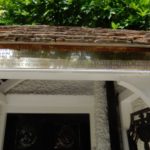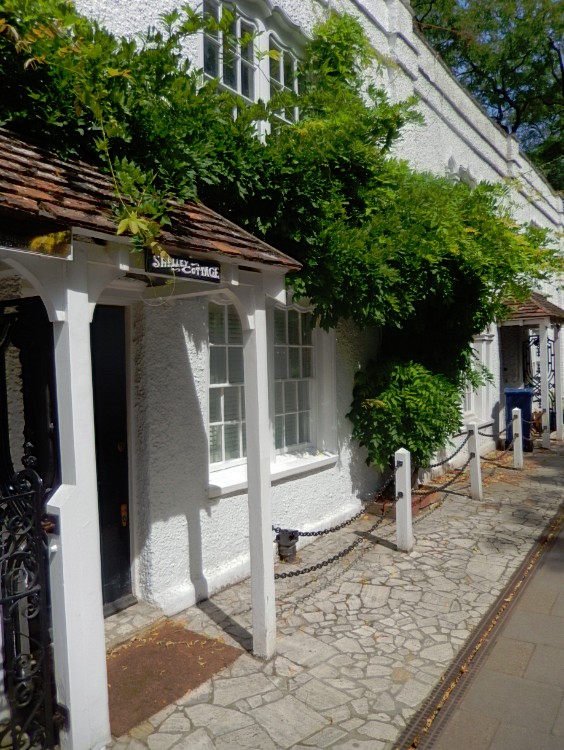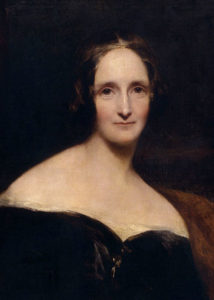 Mary Wollstonecraft Shelley (née Godwin; 30 August 1797 – 1 February 1851) was an English novelist, short story writer, dramatist, essayist, biographer, and travel writer, best known for her Gothic novel Frankenstein: or, The Modern Prometheus (1818). She also edited and promoted the works of her husband, the Romantic poet and philosopher Percy Bysshe Shelley. Her father was the political philosopher William Godwin, and her mother was the philosopher and feminist Mary Wollstonecraft.
There were more quite beatiful houses in West street like this one: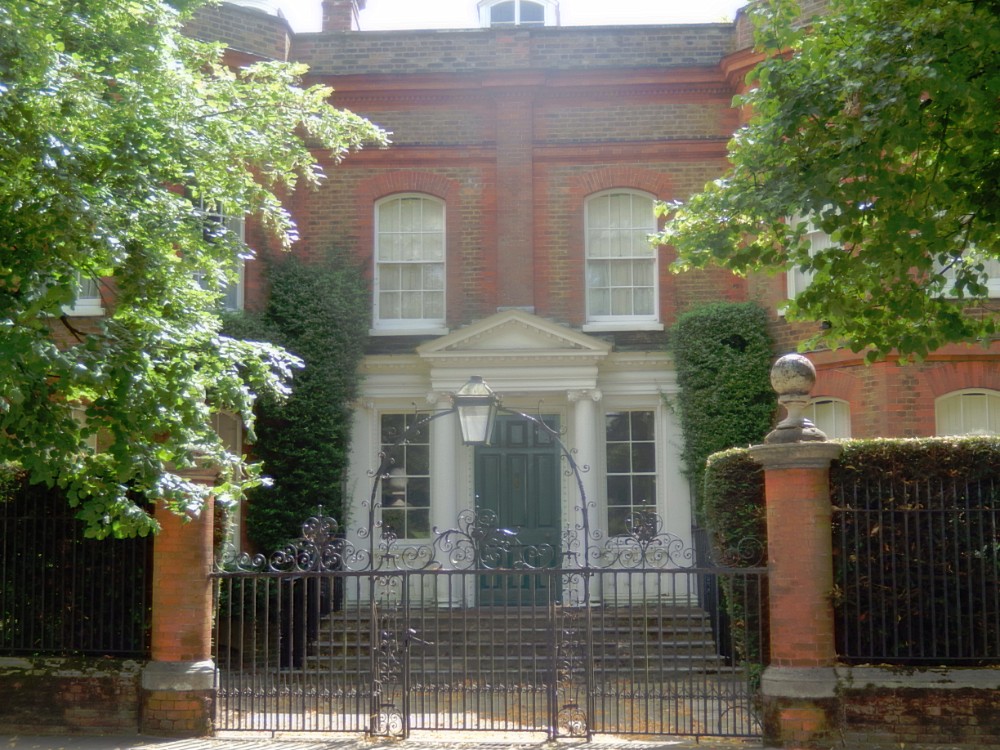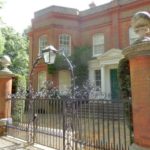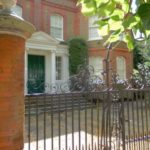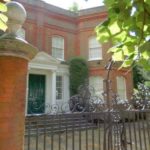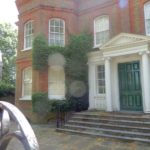 The The Wandelgek returned towards the river Thames but before starting the first walk on the Thames path, he walked accross the Thames over a beautiful suspension bridge completed in 1832 and designed by William Tierney, who build 2 other copies of this bridge, one in Hammersmith and the 3rd in Budapest. The Wandelgek had already visited that Budapest copy in 1992 and immediately recognized the bridge of Marlow.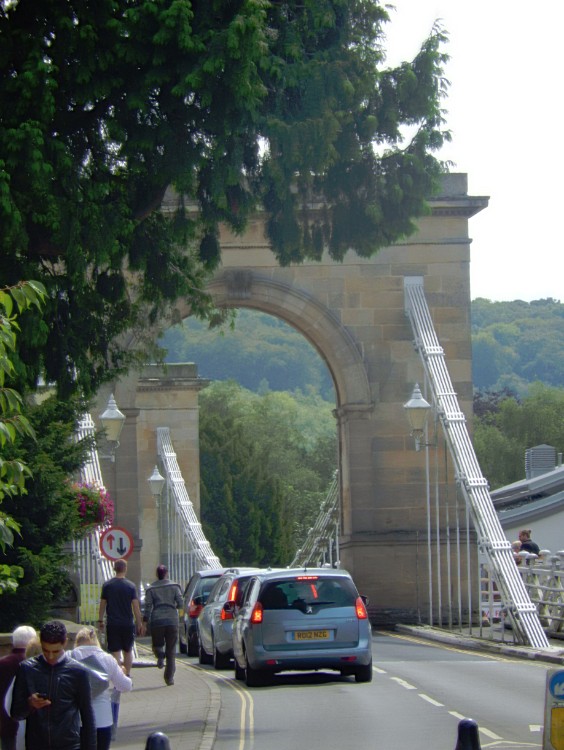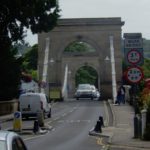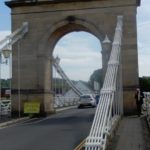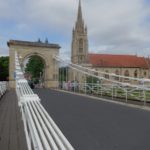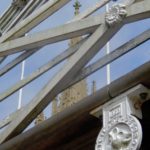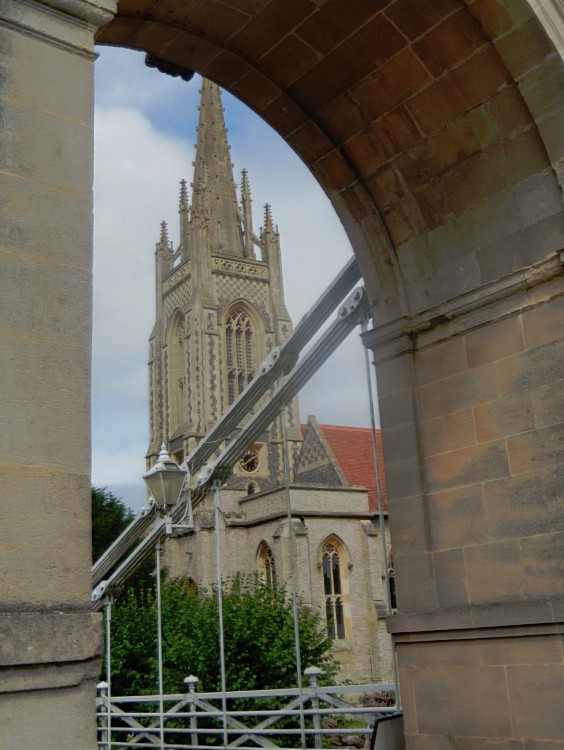 Then The Wandelgek started the first day walk towards Henley on Thames.
Share this blog on:or even better Follow Wandelgek on: