Ashdown Forrest: Expotition to an Enchanted Place
After breakfast, The Wandelgek walked towards the London Underground Station at St. Pancras/Kings Cross and took the metro towards Charing Cross Station. There he bought a return ticket to Royal Tumbridge Wells. The train route went south and just before Sevenoaks he left Greater London and then arrived at Royal Tunbridge Wells.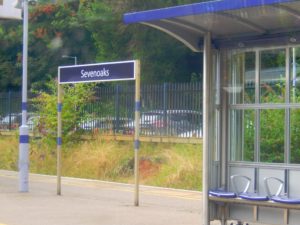 Opposite that railway station was a busstop where he took bus 291 to the small village of Hartfield. After driving through Hartfield, he stepped off the bus just outside the village and walked back towards its rim.
Expotition to an Enchanted Place
Now why did I come to Hartfield of all places? Because I wanted to visit as many places as possible from a very special map. This one: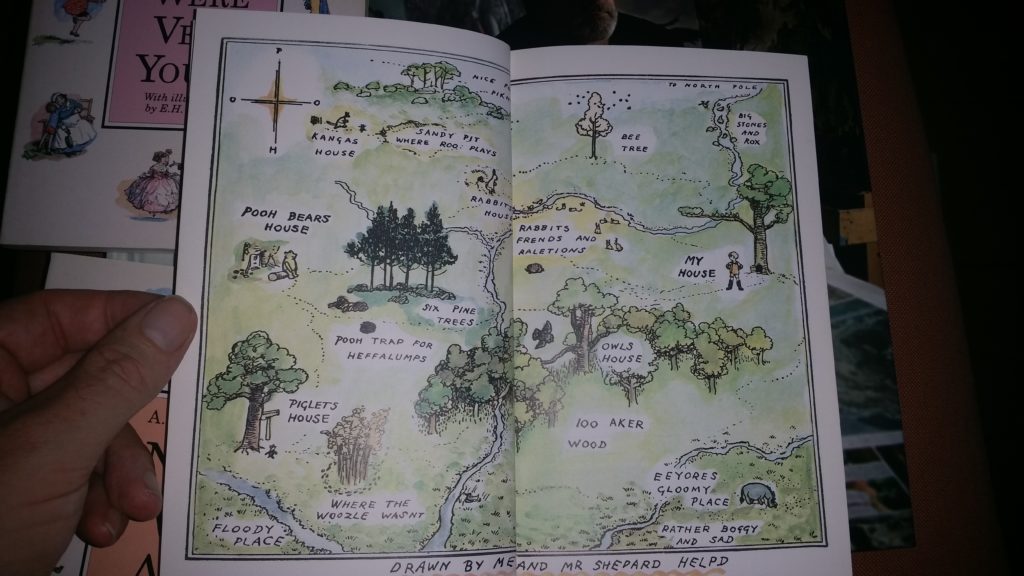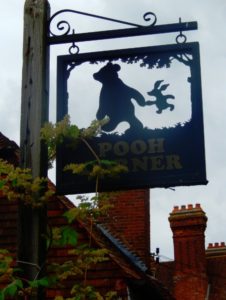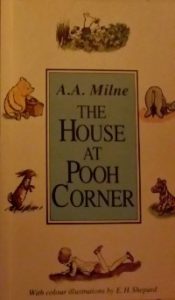 It is a map that with a land that I visited and revisited and re-revisited many many times "When I was very young" ;-)…
And now I wanted to visit it for real. See what the bridge looked like where Pooh invented his Pooh sticks game, See the Sandy Pit where Roo played, See the 100 Aker Wood where Pooh, Piglet, Tigger, Kanga, Roo, Owl, Eeyore and of course Christopher Robin roamed. See Galleon's Lap with my own eyes and most important of all, the Six Pine Trees at the highest place of Galleon's Lap to experience the enchantment of the Enchanted place where Pooh and Christopher Robin retreated…
And so I went on an expotition (like Pooh did to discover the North Pole 😉 ).
I started in Hartfield because when I documented myself at the start of this journey through England, I read diverse internet articles and blogs about Ashdown Forrest where A.A. Milne and Christopher Robin Milne lived. And the farmhouse where they lived was near Hartfield and so was the House at Pooh Corner 🙂
The House at Pooh Corner
The House at Pooh Corner or short Pooh Corner is now a combination of the Pooh Corner Shop where you can buy everything that is somehow Poohy Bear related and Piglets Teahouse and garden, where you can eat Pooh related products (like e.g. pastries) and drink Popoh related tea (I bet there's a lot of honey in it 🙂 ).
They also sold a map with a detailed walking description through the country side towards Pooh Sticks Bridge and I found some other information which put me on the road towards some other enchanted places…
Ashdown Forest
Ashdown Forest: the setting for the stories
The Winnie-the-Pooh stories are set in Ashdown Forest, East Sussex, England. The forest is a large area of tranquil open heathland on the highest sandy ridges of the High Weald Area of Outstanding Natural Beauty situated 30 miles (50 km) south of London. In 1925 Milne, a Londoner, bought a country home a mile to the north of the forest at Cotchford Farm, near Hartfield. According to Christopher Milne, while his father continued to live in London "…the four of us—he, his wife, his son and his son's nanny—would pile into a large blue, chauffeur-driven Fiat and travel down every Saturday morning and back again every Monday afternoon. And we would spend a whole glorious month there in the spring and two months in the summer." From the front lawn the family had a view across a meadow to a line of alders that fringed the River Medway, beyond which the ground rose through more trees until finally "above them, in the faraway distance, crowning the view, was a bare hilltop. In the centre of this hilltop was a clump of pines." Most of his father's visits to the forest at this time were, he noted, family expeditions on foot "to make yet another attempt to count the pine trees on Gill's Lap or to search for the marsh gentian". Christopher added that, inspired by Ashdown Forest, his father had made it "the setting for two of his books, finishing the second little over three years after his arrival".
Many locations in the stories can be linked to real places in and around the forest. As Christopher Milne wrote in his autobiography: "Pooh's forest and Ashdown Forest are identical". For example, the fictional "Hundred Acre Wood" was in reality Five Hundred Acre Wood; Galleon's Leap was inspired by the prominent hilltop of Gill's Lap, while a clump of trees just north of Gill's Lap became Christopher Robin's The Enchanted Place because no-one had ever been able to count whether there were sixty-three or sixty-four trees in the circle.
The landscapes depicted in E. H. Shepard's illustrations for the Winnie-the-Pooh books were directly inspired by the distinctive landscape of Ashdown Forest, with its high, open heathlands of heather, gorse, bracken and silver birch punctuated by hilltop clumps of pine trees. Many of Shepard's illustrations can be matched to actual views, allowing for a degree of artistic licence. Shepard's sketches of pine trees and other forest scenes are held at the Victoria and Albert Museum in London.
The game of Poohsticks was originally played by Christopher Milne on a footbridge across a tributary of the River Medway in Posingford Wood, close to Cotchford Farm. The wooden bridge is now a tourist attraction, and it has become traditional to play the game there using sticks gathered in nearby woodland. When the footbridge recently had to be replaced, the engineer designed a new structure based closely on the drawings of the bridge by Shepard in the books, which were somewhat different than the original structure.
The walk towards Pooh Sticks Bridge
This was a walk not for people with very young children or pushing buggies. First there were some short but nevertheless steep climbs and descends…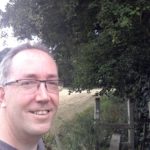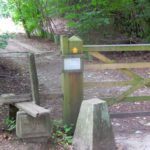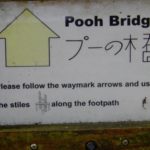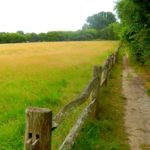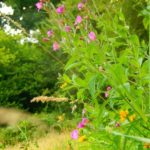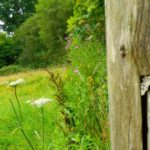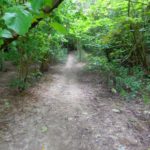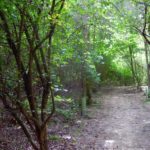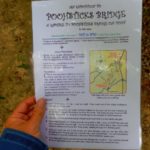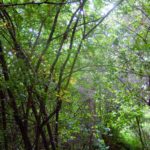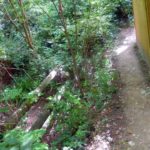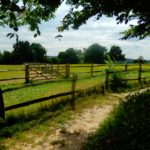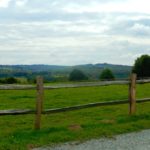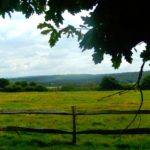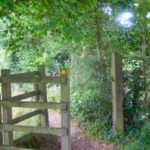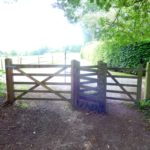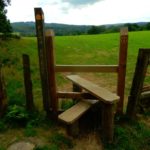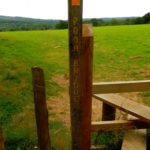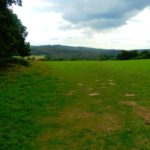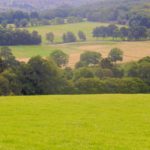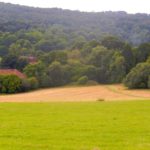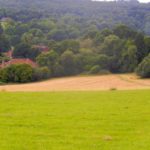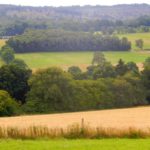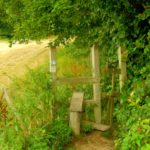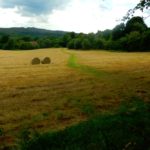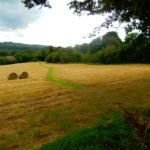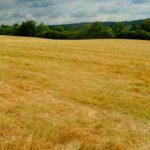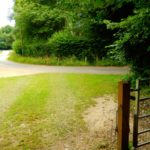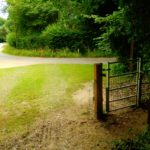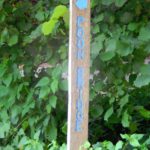 Then there's a rather flat stretch until Pooh Sticks Bridge. On the Road I found a first clue of the connection between Winnie the Pooh and Wind in the Willows in the name of a house: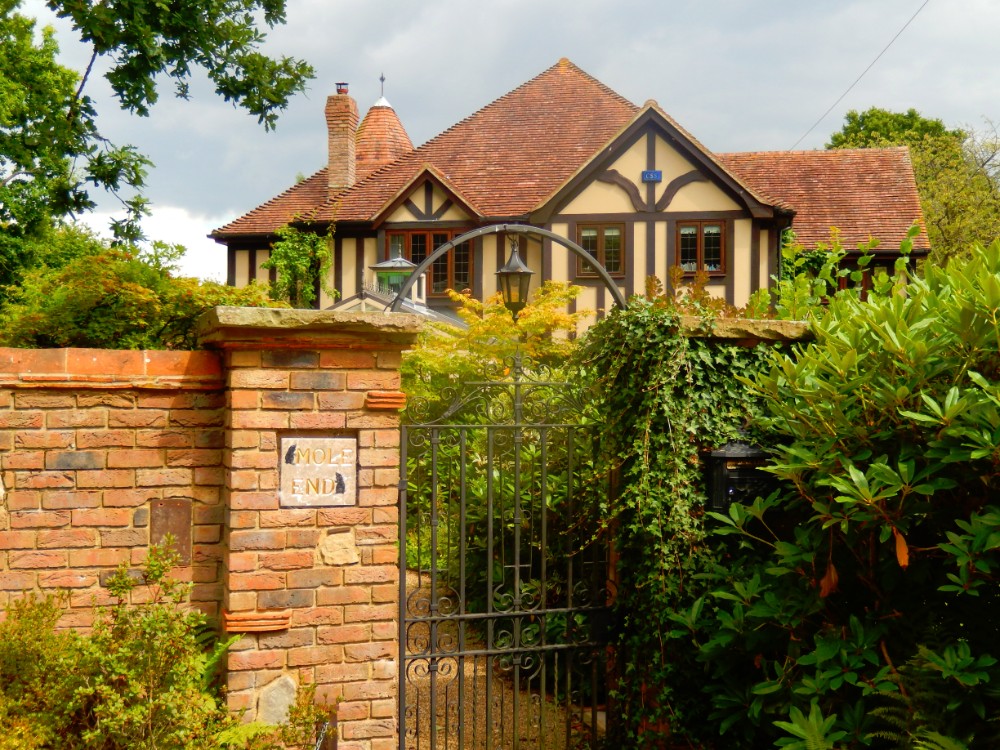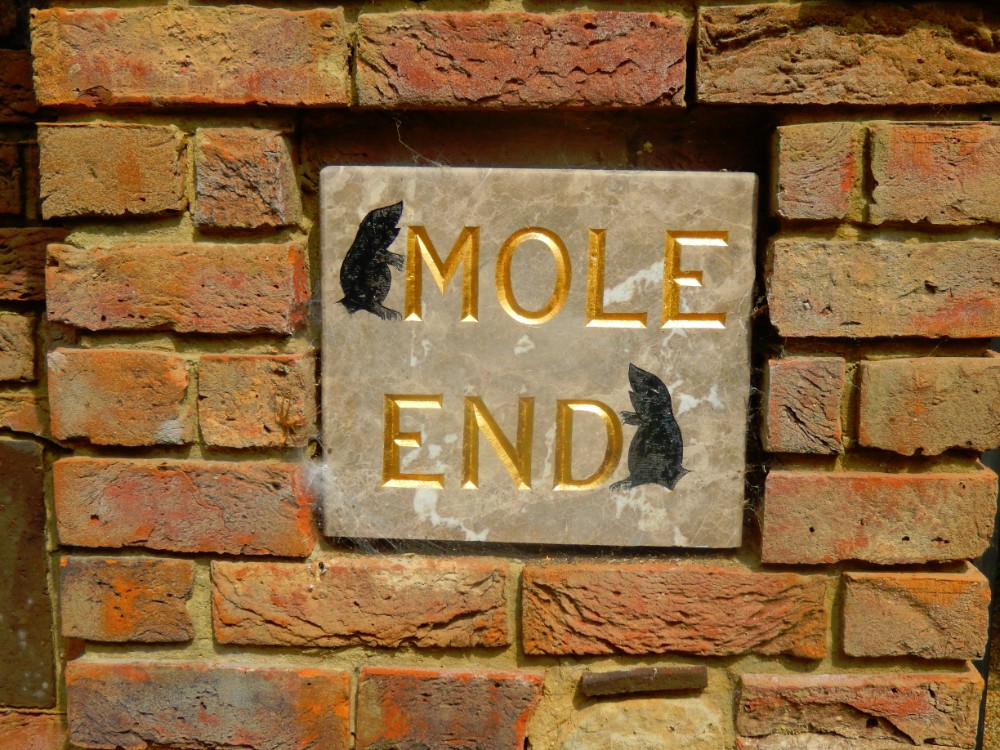 Mole End was of course Mole's house in Wind in the Willows and both; Winnie the Pooh and Wind in the Willows were contemporary books and both were illustrated by E.H. Shepard. But more about Wind in the Willows later.
After a short stroll through a wood…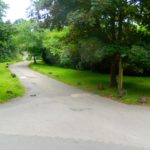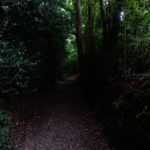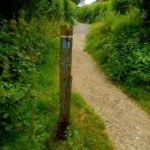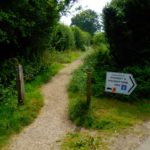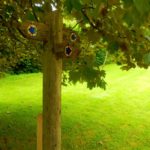 were I also collected some Pooh Sticks ;-)…
it seemed to had found Pooh's house 🙂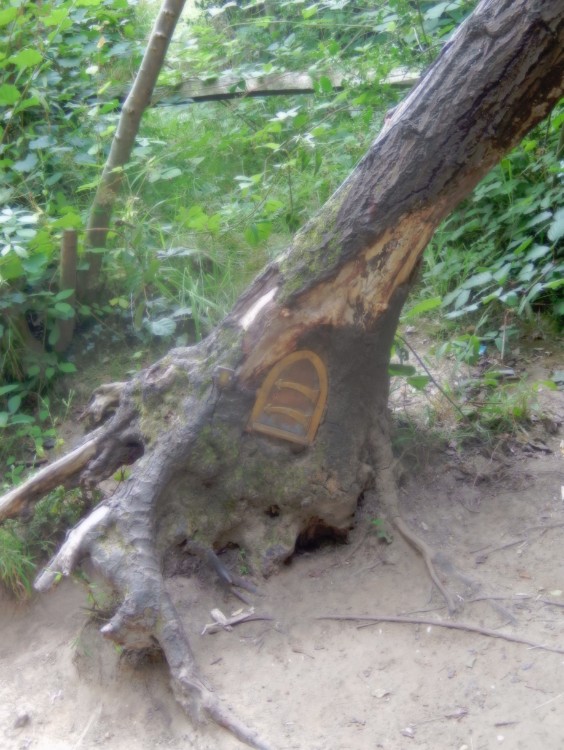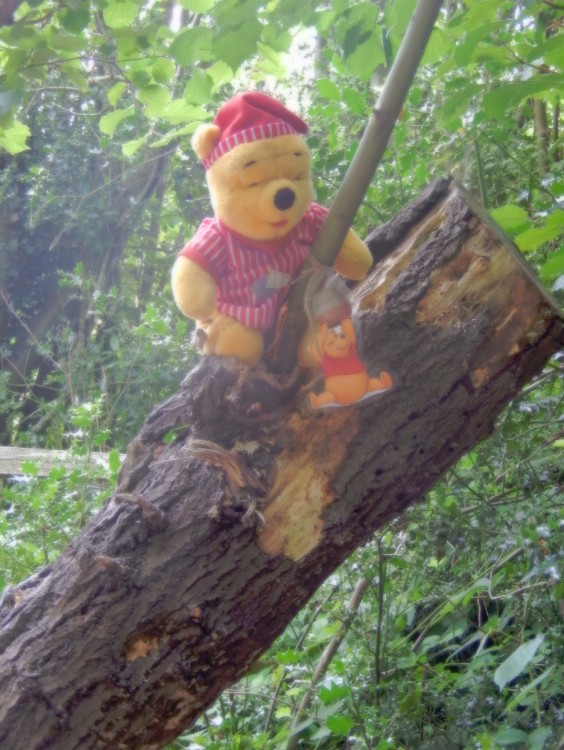 From there it was between 50 to 100 metres down to a wee river and Pooh Sticks Bridge and I immediately recognized it from Shepards wonderful illustrations…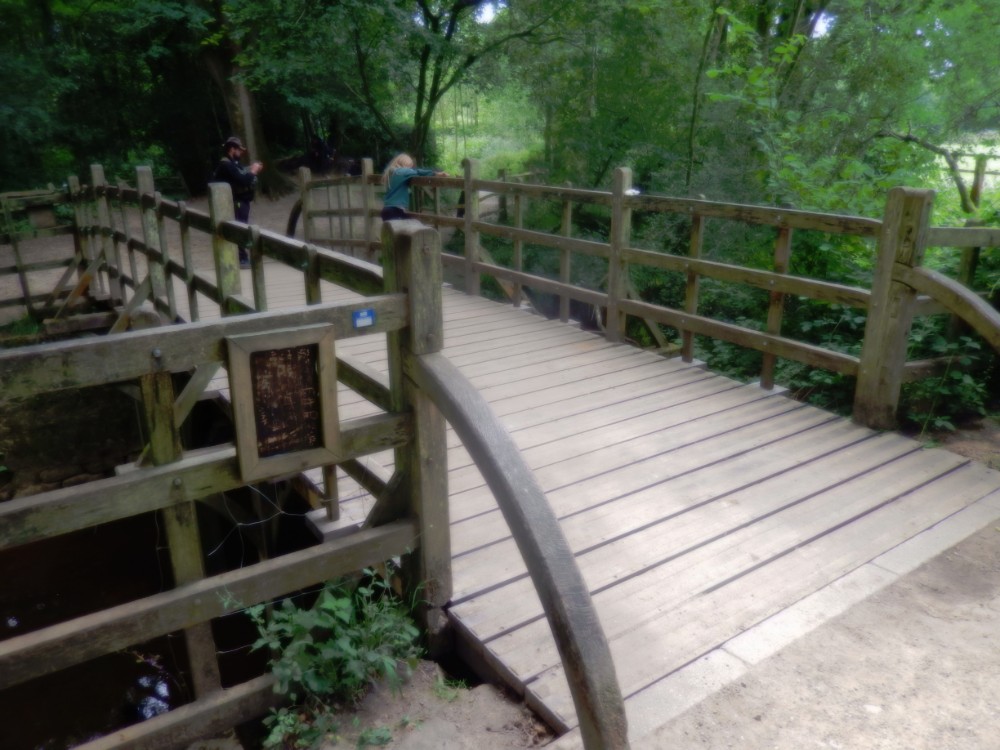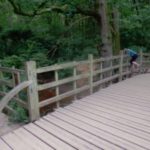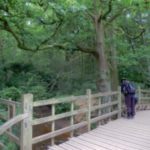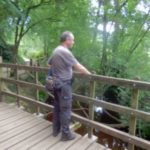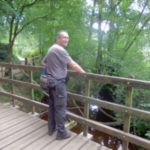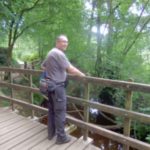 Then I just watched the sticks float underneath the bridge just like Pooh and Cristopher Robin did and I couldn't help noticing the awesomeness of water reflections…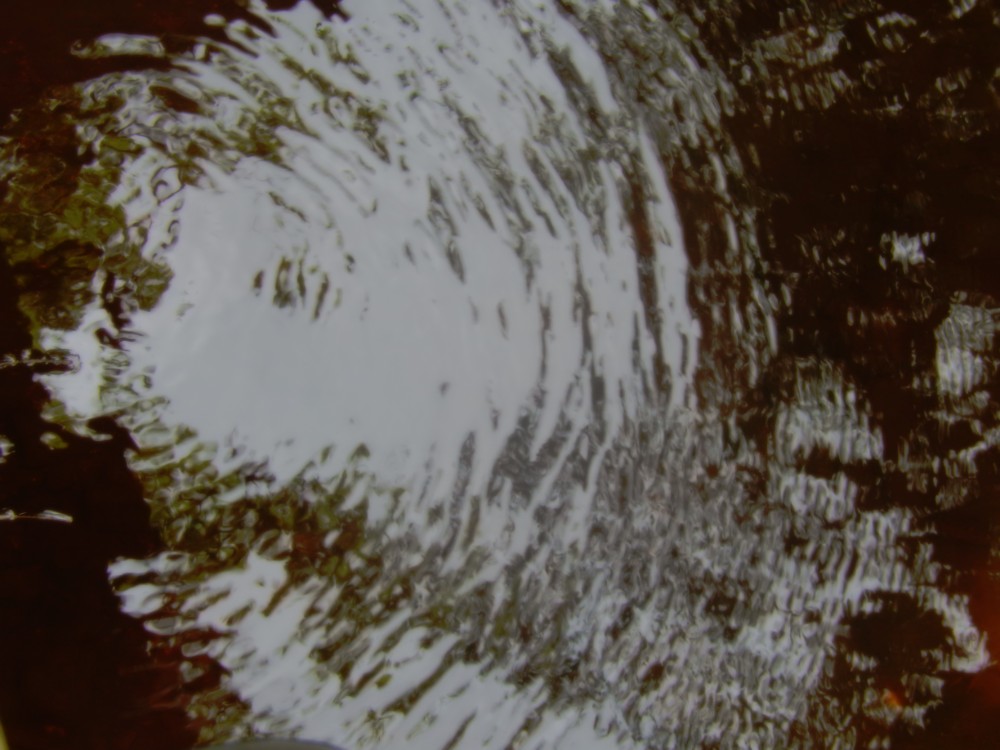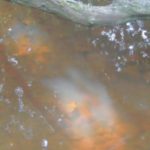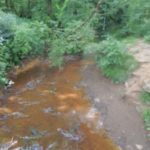 After some games of Pooh Sticks, the walk I had bought from the Pooh Corner Shop was finished, but I did have some extra information from an internet blog article and from a little flyer named Pooh Country Expotition about a possibility to lengthen my walk.
And so I followed the route to the Car Park and then across the road and into a wonderful country which really looked like it was cut from the Winnie the Pooh books and copied from the illustrations of E.H. Shepard 😉
It was quite a sandy area with lots of Birch and Pine Trees and heather…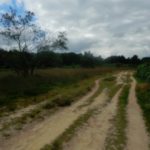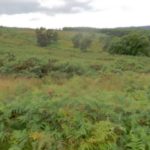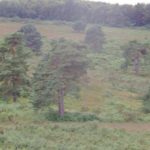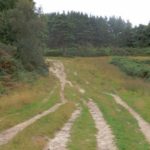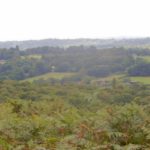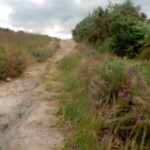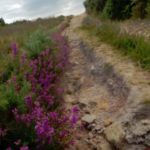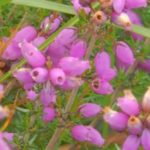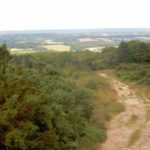 The Enchanted Place…
And then I reached what was described by Christopher Robin and Pooh Bear as … an Enchanted Place…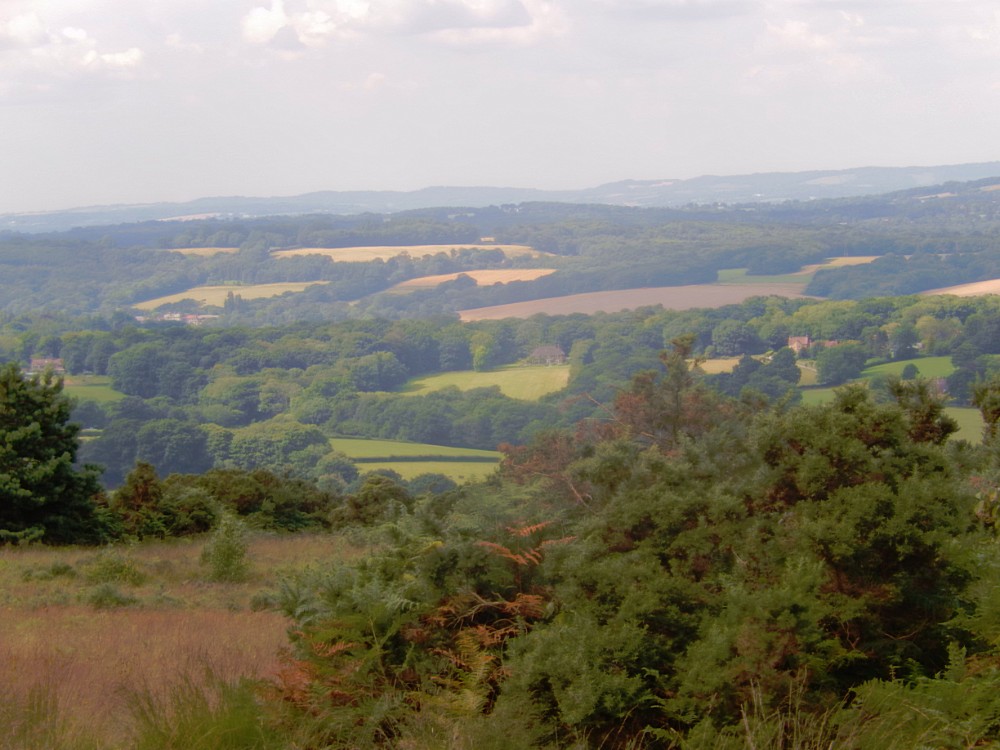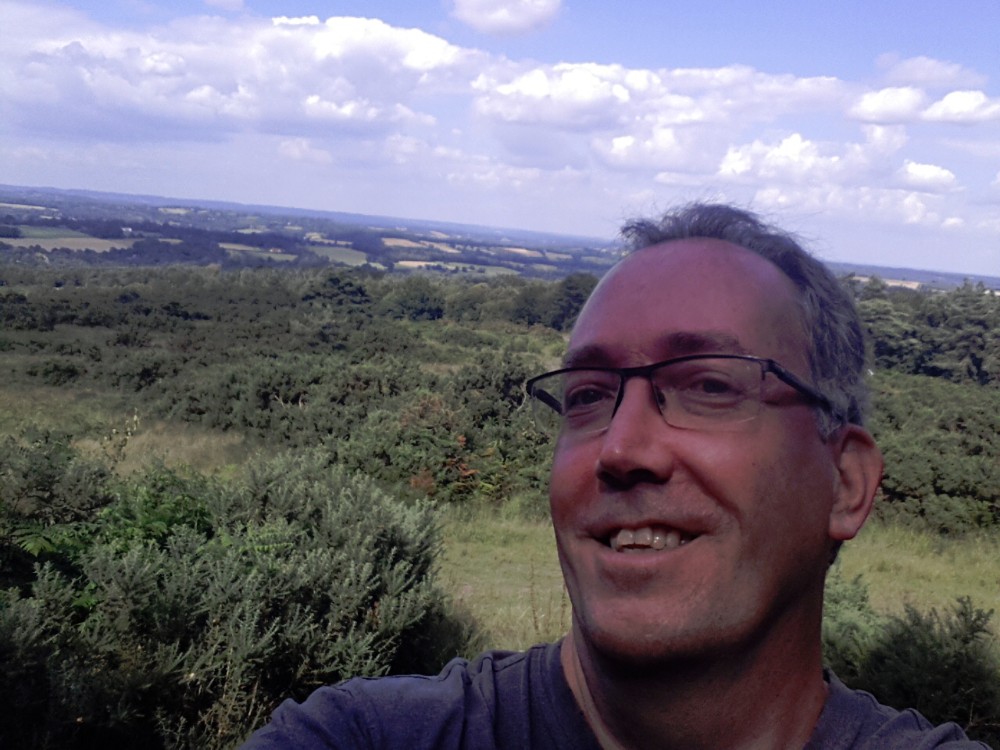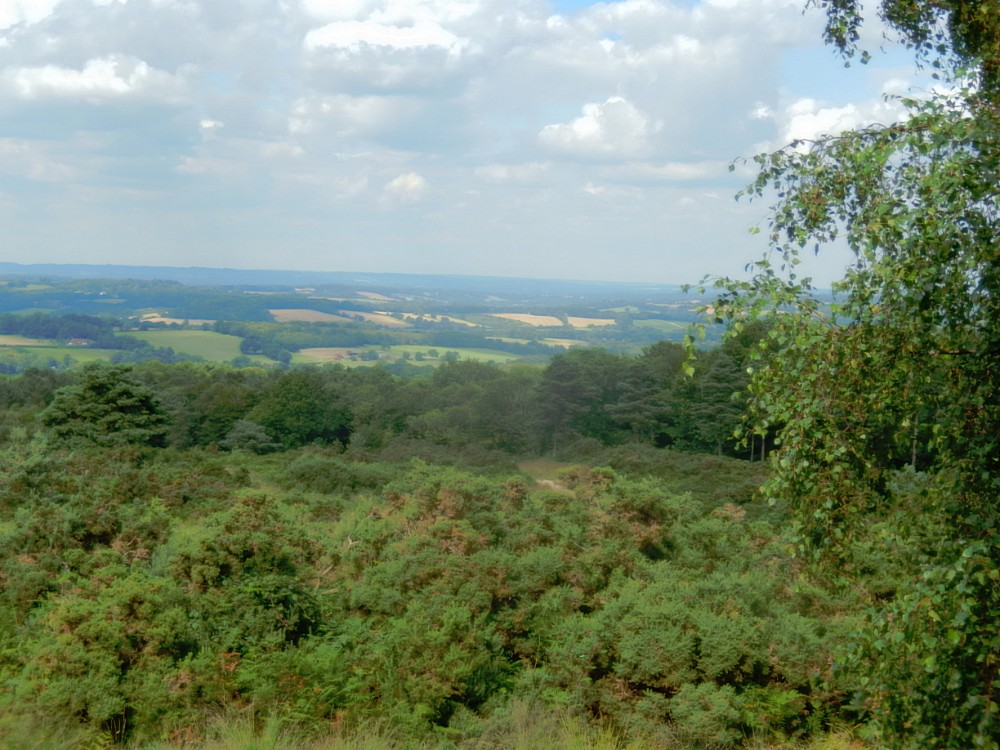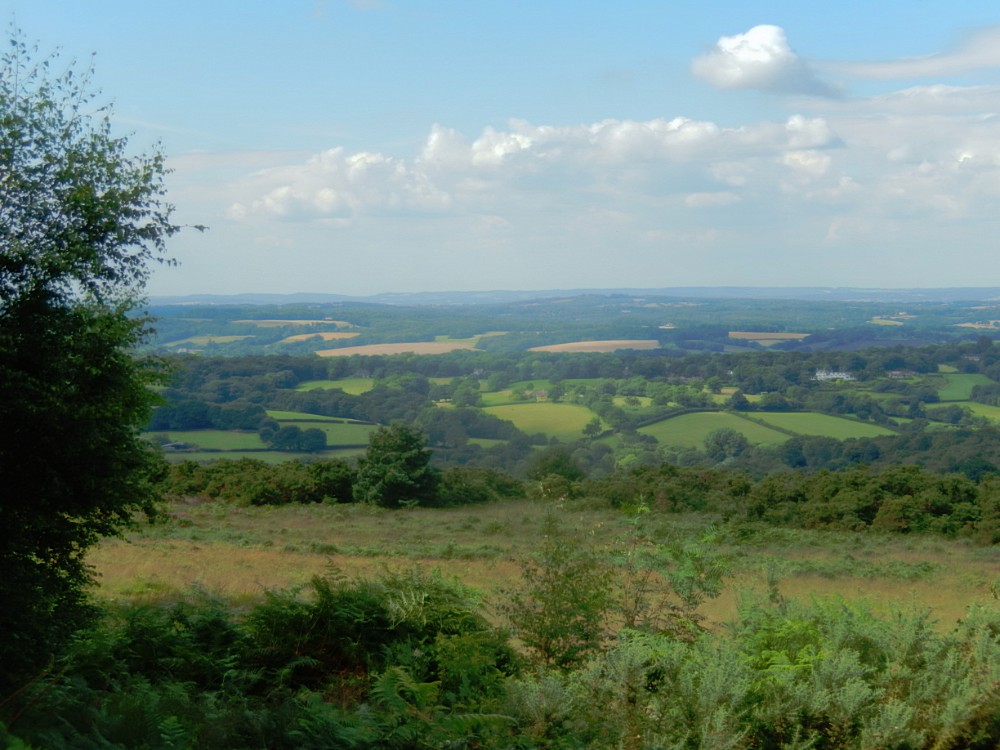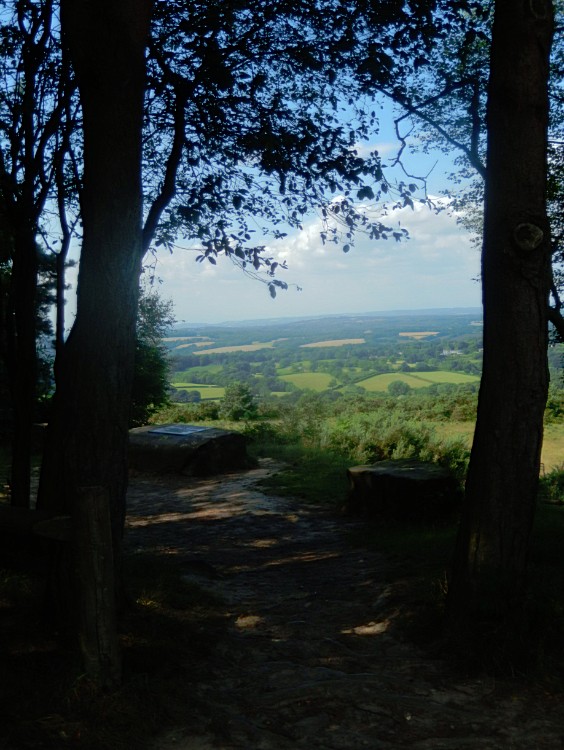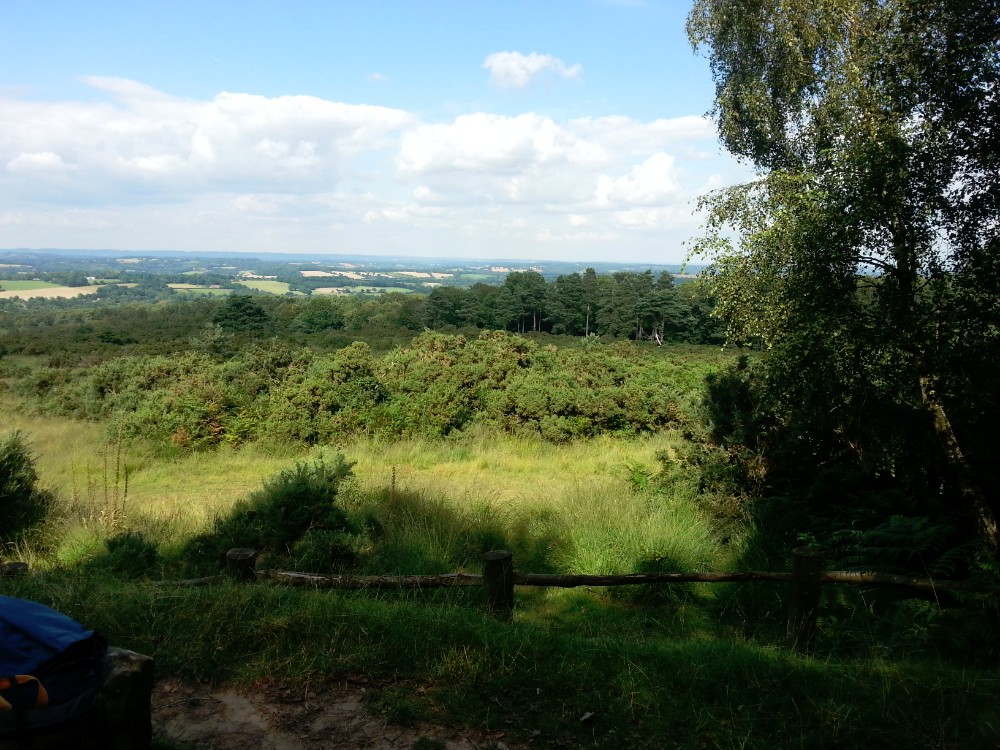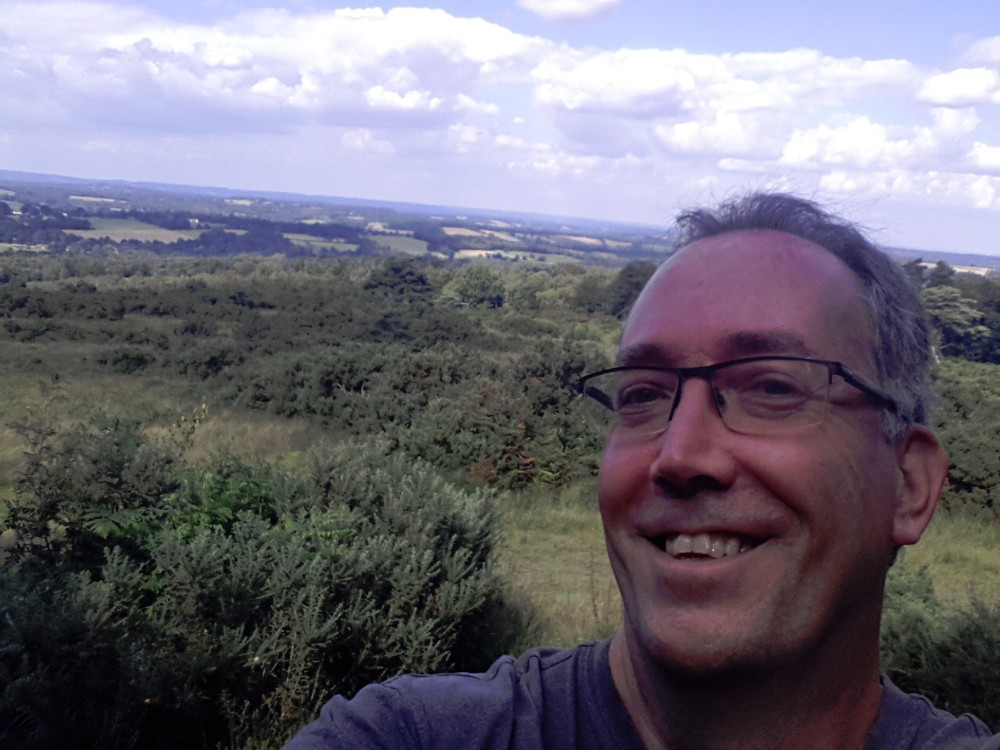 And at the Enchanted place I found a plaque commemorating two grand artists of Children's literature…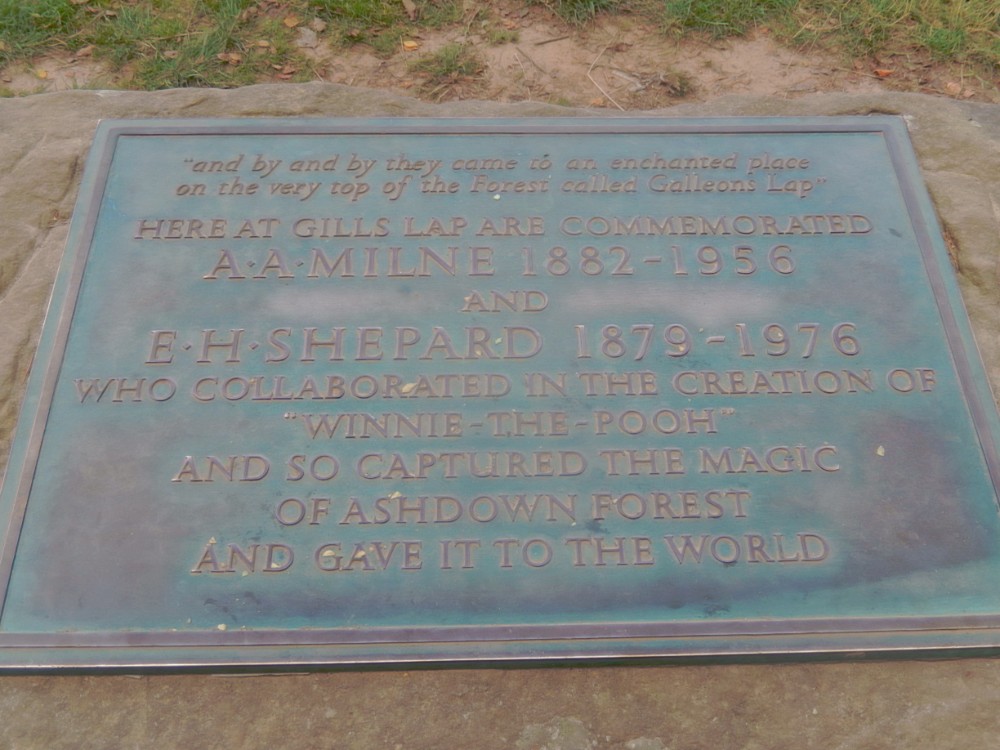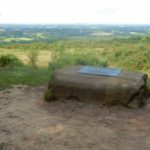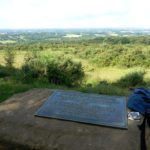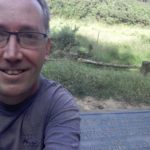 I followed the road up to the top but after a few meters I stumbled upon another magival spot from the books…
Roo's Sandy Pit…
It was like a shallow pit, but the sands were overgrown by grasses and other green weeds, although there still were a few sandy spots left…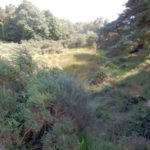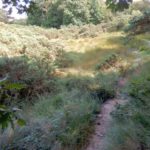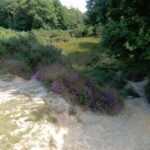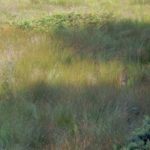 Then I followed the ascending dirtroad and it really felt like walking through Pooh Country…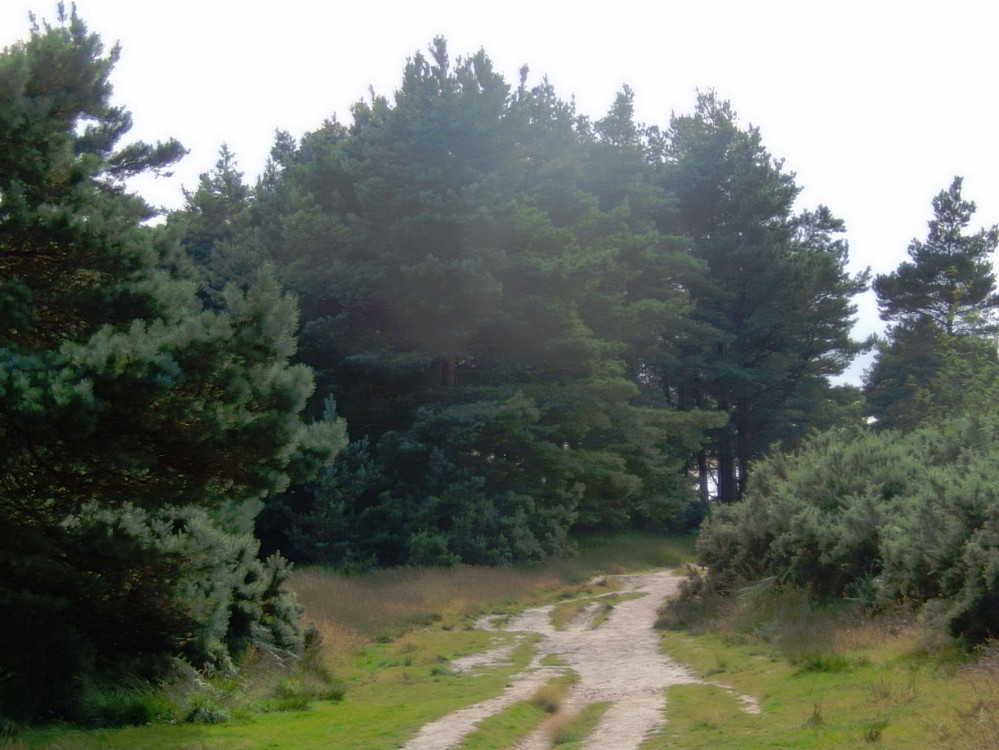 Then the road stillascended but it became less steep and I saw what had to be the Six Pine trees which were at the highest point of Galleon's Lap…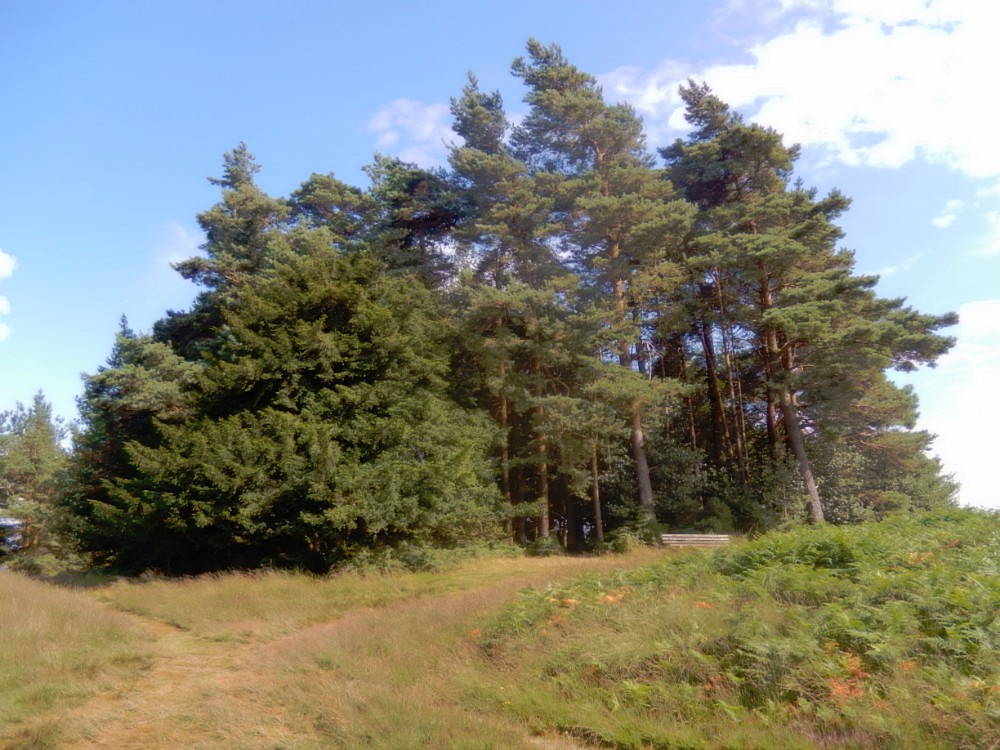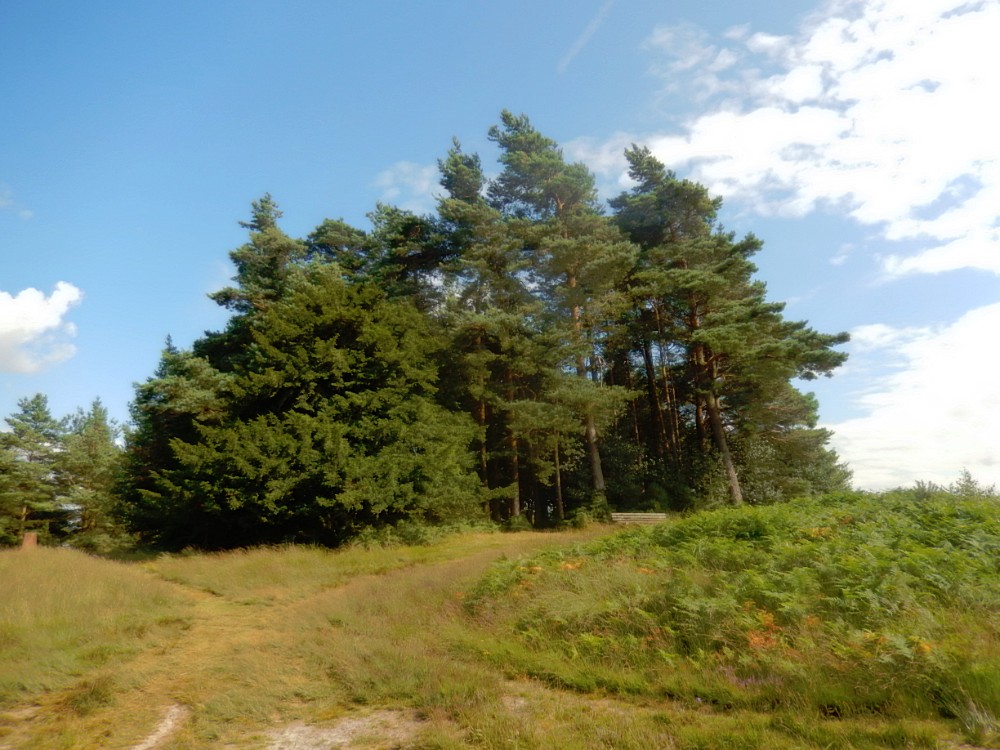 I had always imagined them to be like this although there were actually a bit more pine trees now then when the book was written…
I stepped between them and again Shepard drawings popped up in my mind and I had a deja-vu of visiting a place which I had thought to be completely imaginary for a long time…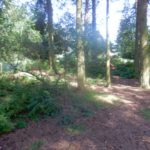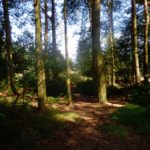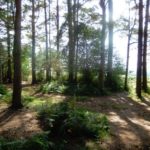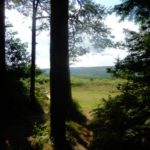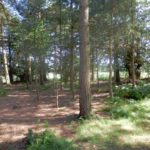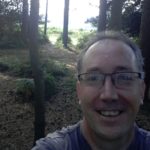 And the I walked to the rim of the trees and set on a small bench and soaked up the sun and the enchanted environment 😀
While I sat there for a while, two elderly ladies and their dogs approached and they sat down on the bench too. An interesting conversation about the area of Ashdown Forest, about childrens books, African countriesand geography developed. One of the ladies mentioned she had known Christopher Robin's mother who was according to her a very stern woman.
They also told me something about the history of the area, which had been used by booze smugglers and where iron was found. Before the first iron had been found, the area had ben full of trees of which lots were chopped down to be used as fuel for the ovens that melted the iron. The carriages transporting the iron and the wood had carried these for years over the small dirtroads which turned in to hollow roads because of that.
Suddenly the ladies offered me a free ride to the railway station in Royal Tunbridge Wells and I decided to accept and walked through the flowering heather to their car at a parking lot near Galleon's Lap.
In Royal Tunbridge Wells I took the train back to Charing Cross station in London…
[galobj viewid=567]
Share this blog on:or even better Follow Wandelgek on: